I get asked the question often, what has been my best sighting at Sabi Sabi, and for me it a really difficult question to answer.  The sightings that we get here are so incredible that it's really hard to put a finger on my best sighting. Every time I think of a sighting that may be the best ever, something else happens and I'm mind blown once again.
So instead of me trying to tell the story of my best sighting, I'm going to share my story of something a little different, my top 5 photos taken at Sabi Sabi.
The first photo was taken in July of last year with the winter sky making for a gorgeous background.  This female leopard chose the perfect termite mound to rest on whilst keeping an eye on her surroundings with the tree in the background. There is always something special about a leopard on a termite mound.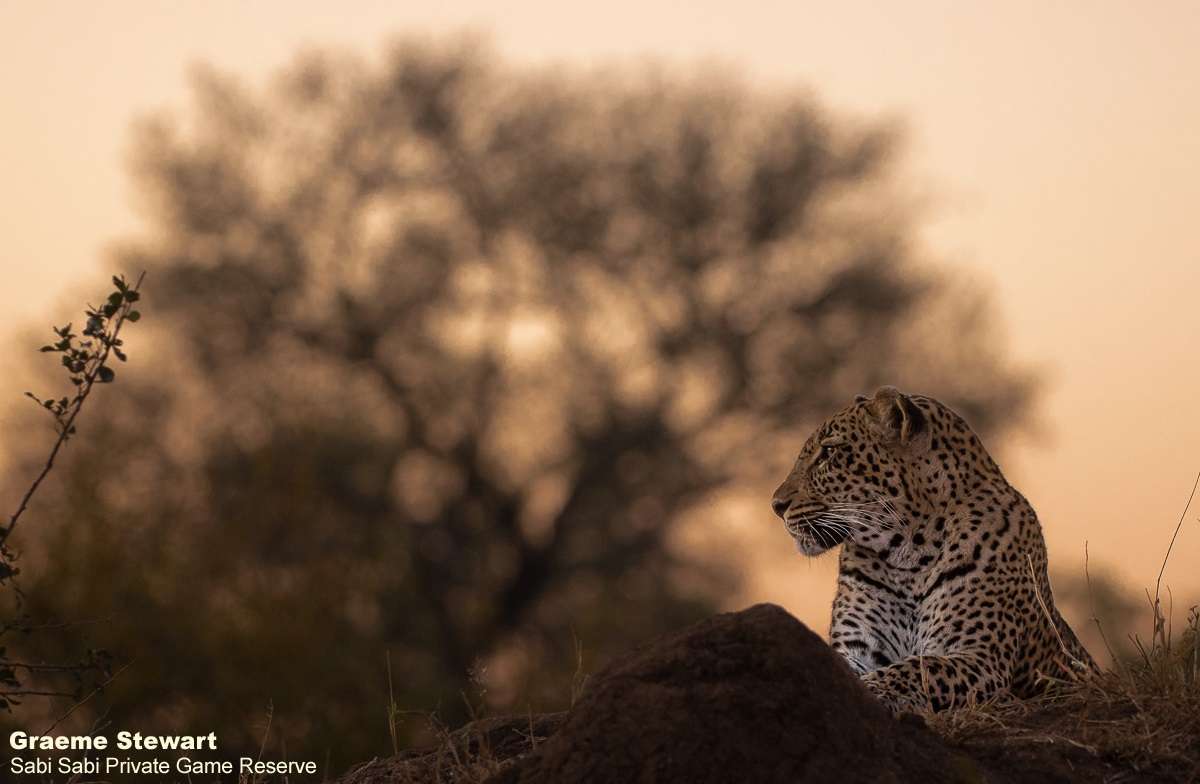 This next image is a very special image for me.  It was taken in August and was the first time I had ever seen this female's cub. Kigelia managed to hide her cub from us for nearly 3 months before allowing us the opportunity to see her. Even though it was in the long grass and hidden extremely well, we got a glimpse and it was incredible. To this day I'll never forget that morning.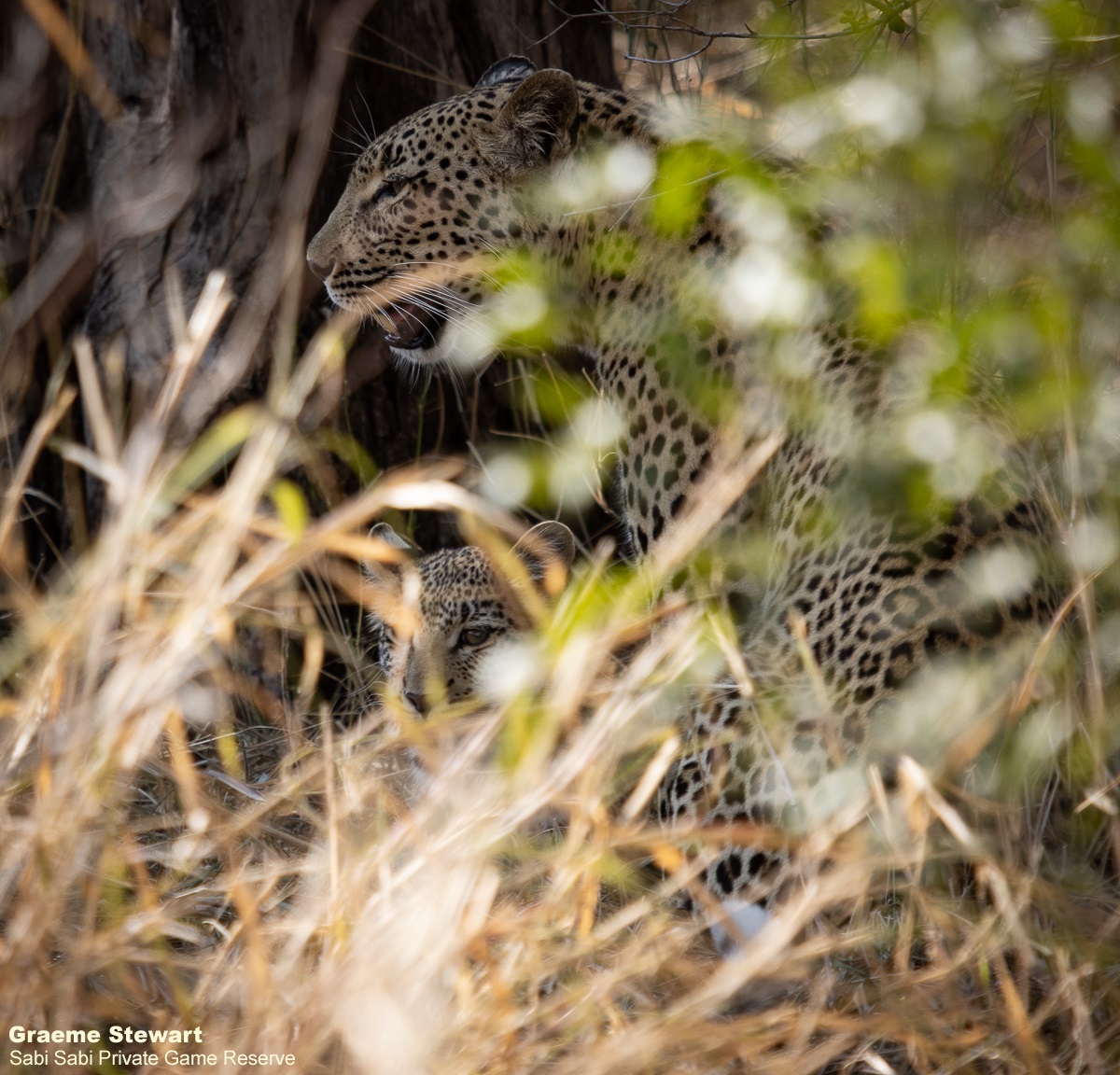 The third picture is probably one of my favourite pictures. These three young elephants were so happy and playful after having a drink of water, they kept running to each other pushing each other.  You could almost tell what was going through their minds – a couple of kids teasing each other about who got to the water first and who's the king of the castle.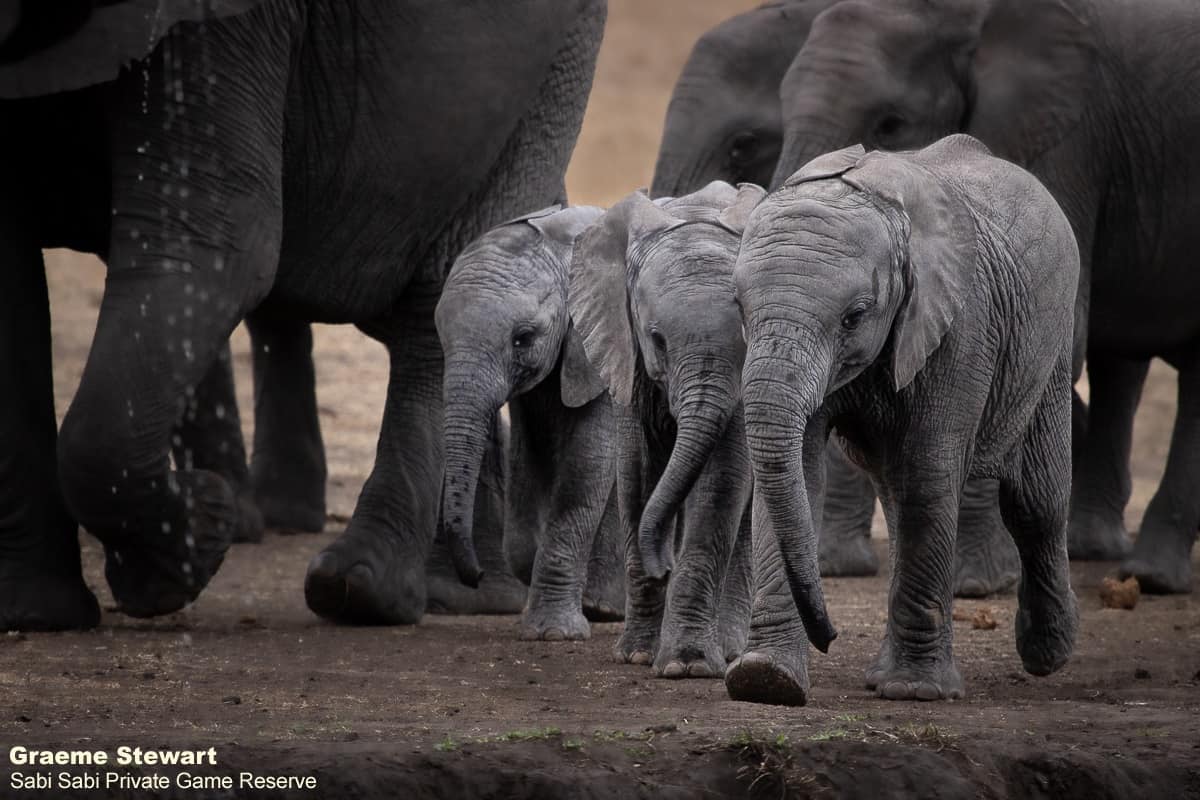 This image has a very special place in my heart as it was the last time I got to see this cub, but wow, what a sighting it was! As we arrived, we found mom sleeping on a rock just off the dry riverbed, while her cub had chosen a beautiful spot with a view that would take your breath away. She made her way up a huge Fig tree, found a clump of soft figs and decided to sleep on them, escaping the warm morning sun.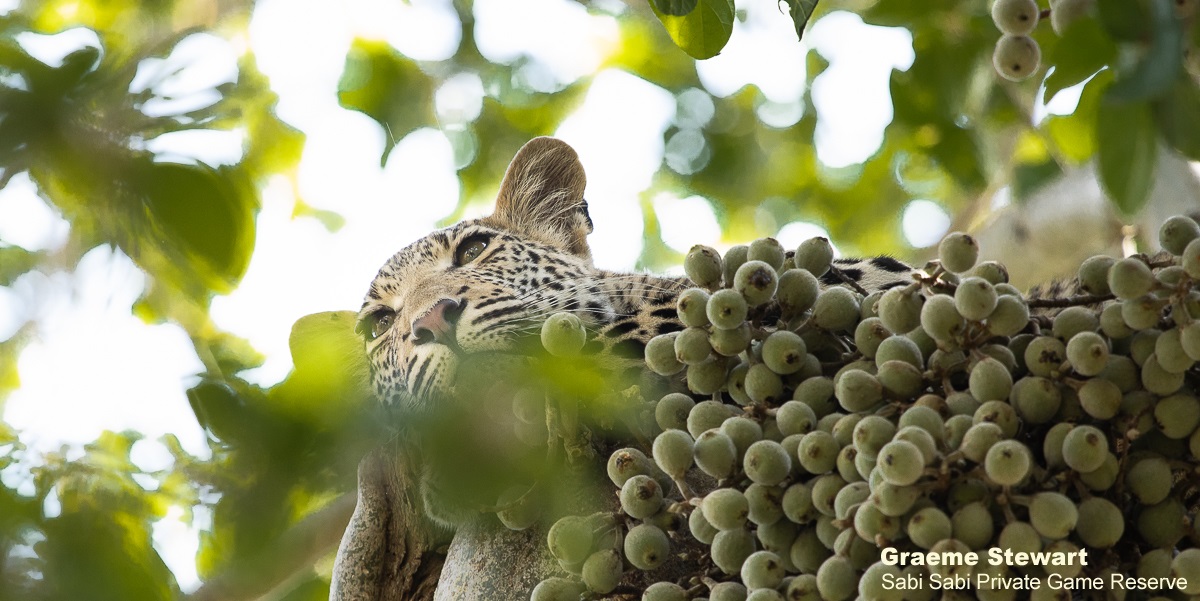 My last image is definitely one for the books. What makes this image so special is that we had no idea she was up the tree. We were parked on the opposite side of the tree watching a herd of impala graze in an open area no more than 50m away from this female leopard.  All of a sudden, the impalas spotted her as she stood up to reposition herself with her kill.  The impalas started to alarm call and storm out of the area. We made our way around to the other side of the main branch where she was sitting feeding on a young impala she caught earlier that morning. A morning I'll never forget.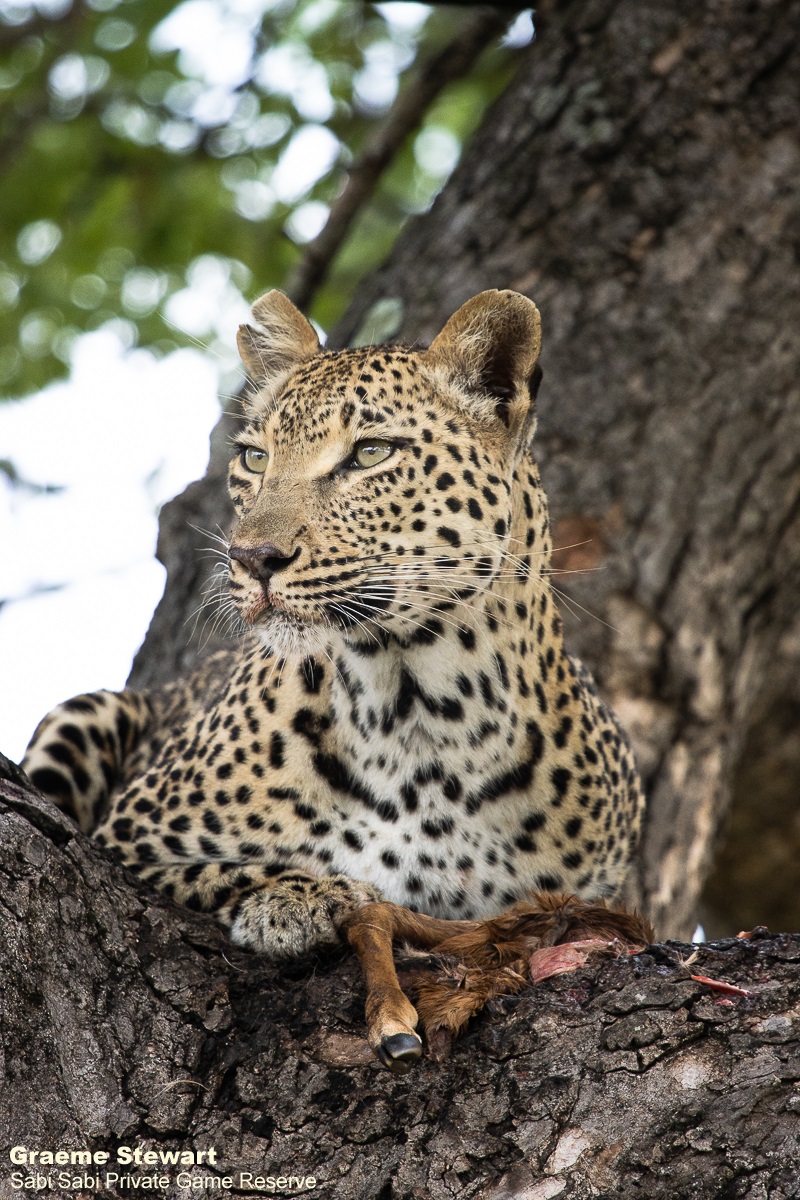 The amazing thing about the bush is that when you think you have seen it all, something happens that you least expect, something that keeps bringing you back. People often say the bush will always bring you back, because you have no idea what is in store for you on your next safari.
Blog by Graeme Stewart (Bush Lodge Ranger)