With Tropical Storm Eloise making landfall on the Mozambican coast, we have had heavy rains in patches throughout the reserve. Luckily no damage and we remain in full operation. This is a video of the Msuthlu River slowly flowing past Bush Lodge on Saturday.

A Woolly-necked Stork churns the mud in a shallow wallow looking for a meal.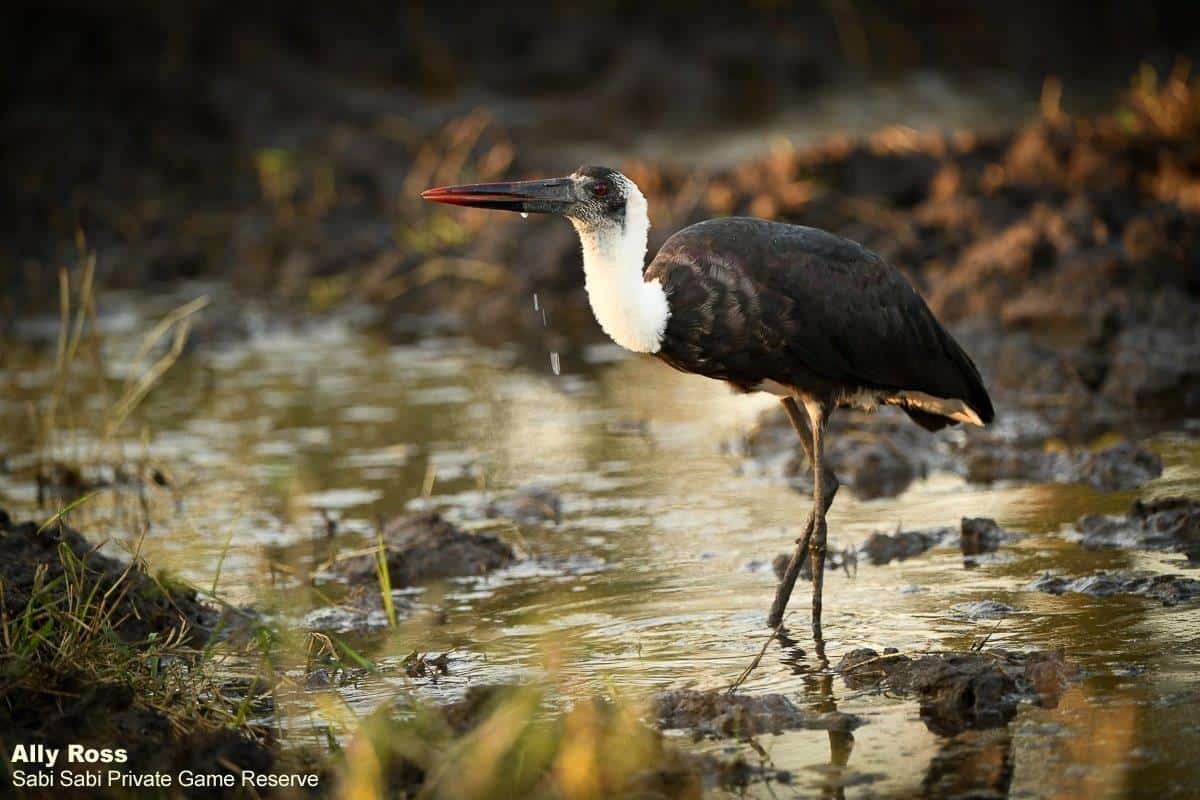 In the afternoon sun, this little zebra herd was enjoying the spoils of an open grassland near a waterhole. While mom ate, her foal watched us inquisitively.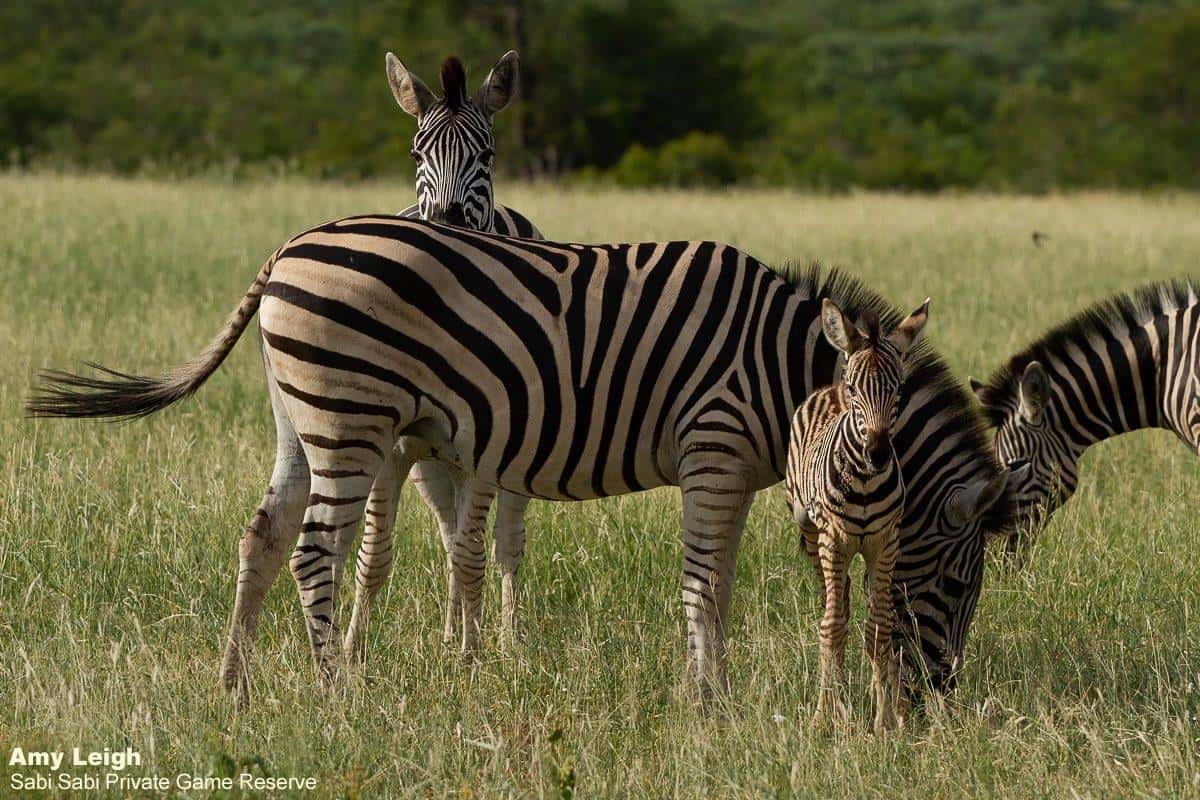 With two youngsters, and only one female in the mix, a few males were seemingly working out some internal politics.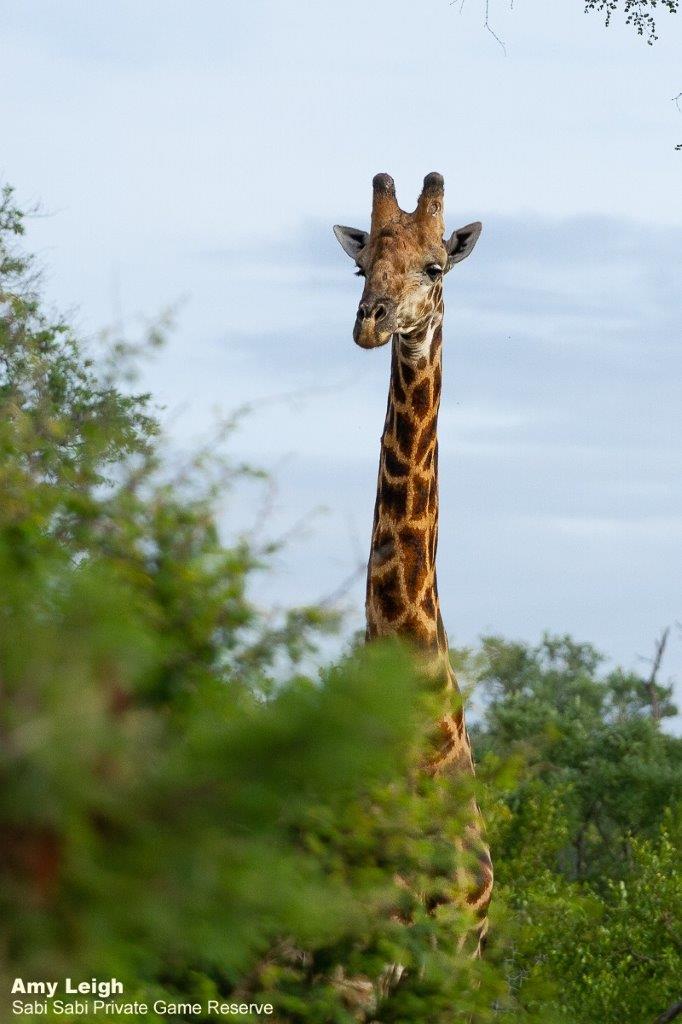 Last but not the least, this Hooded vulture swoops in to feed on the scraps left by the larger White-backed vultures.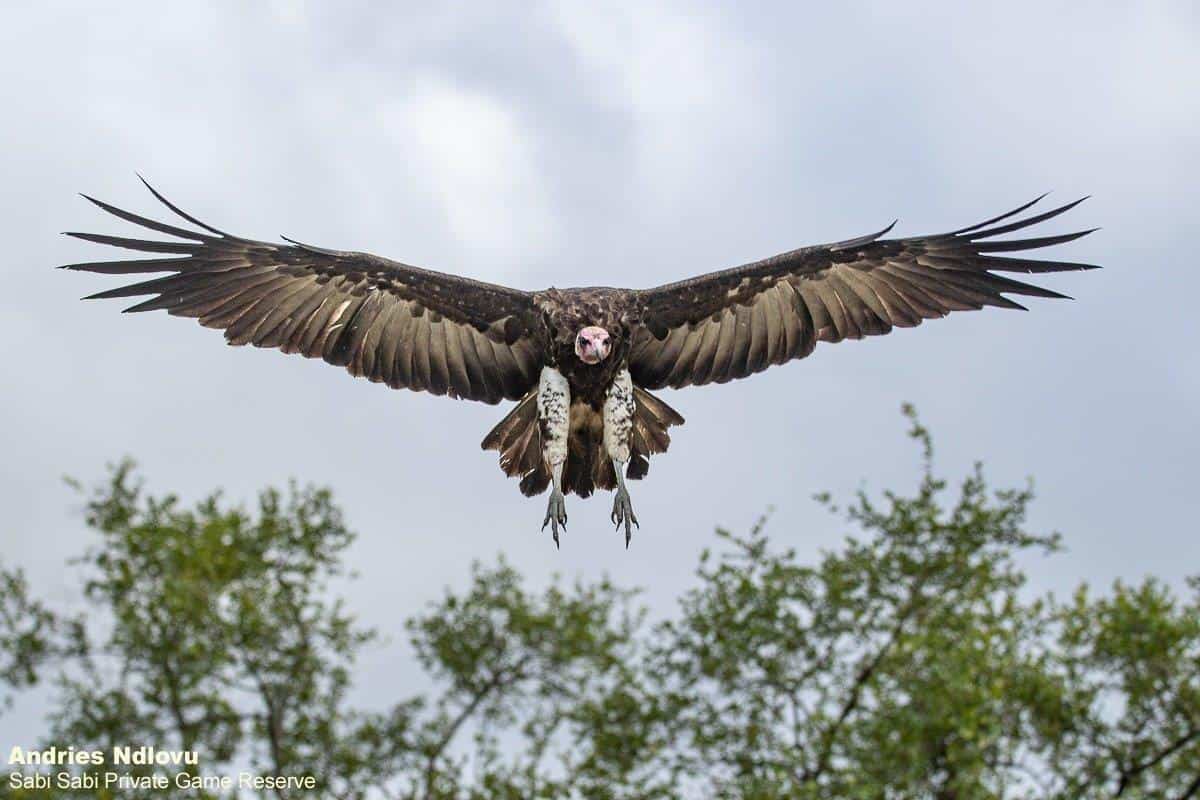 A streak of golden sunlight catches the web of this beautiful Golden Orb spider. It was interesting to watch as she darted up and down picking up the smallest of movements through her tiny hairs called Trichobothria.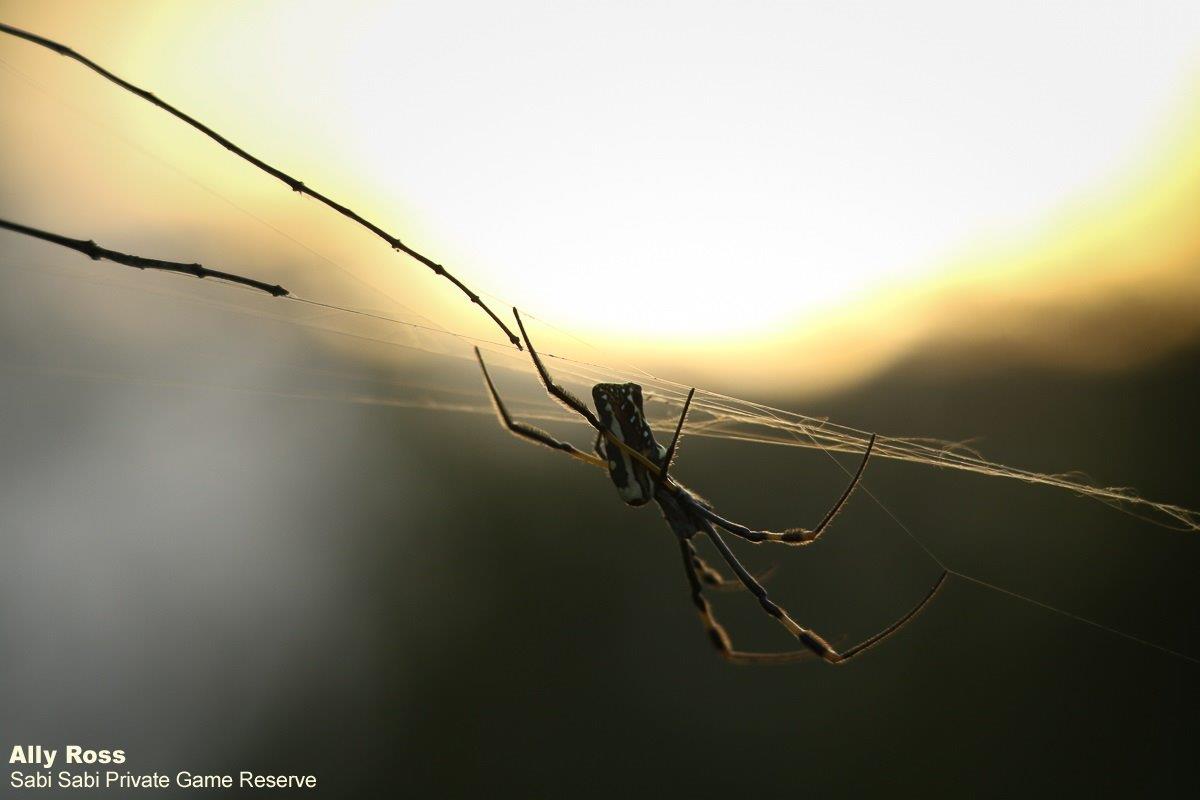 This summer, the grass has grown so long that even the Giraffe are starting to disappear… Only joking!!!  This young Giraffe was merely having a little siesta while its mother continued to browse close by.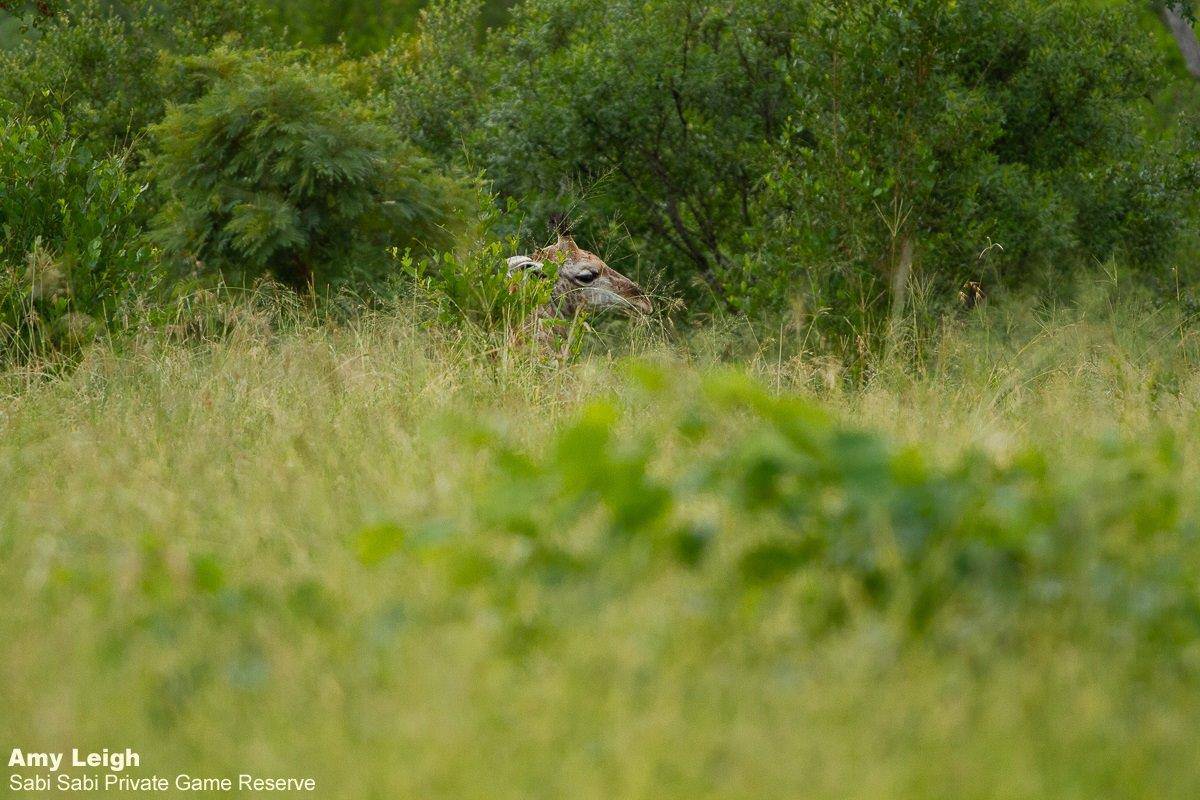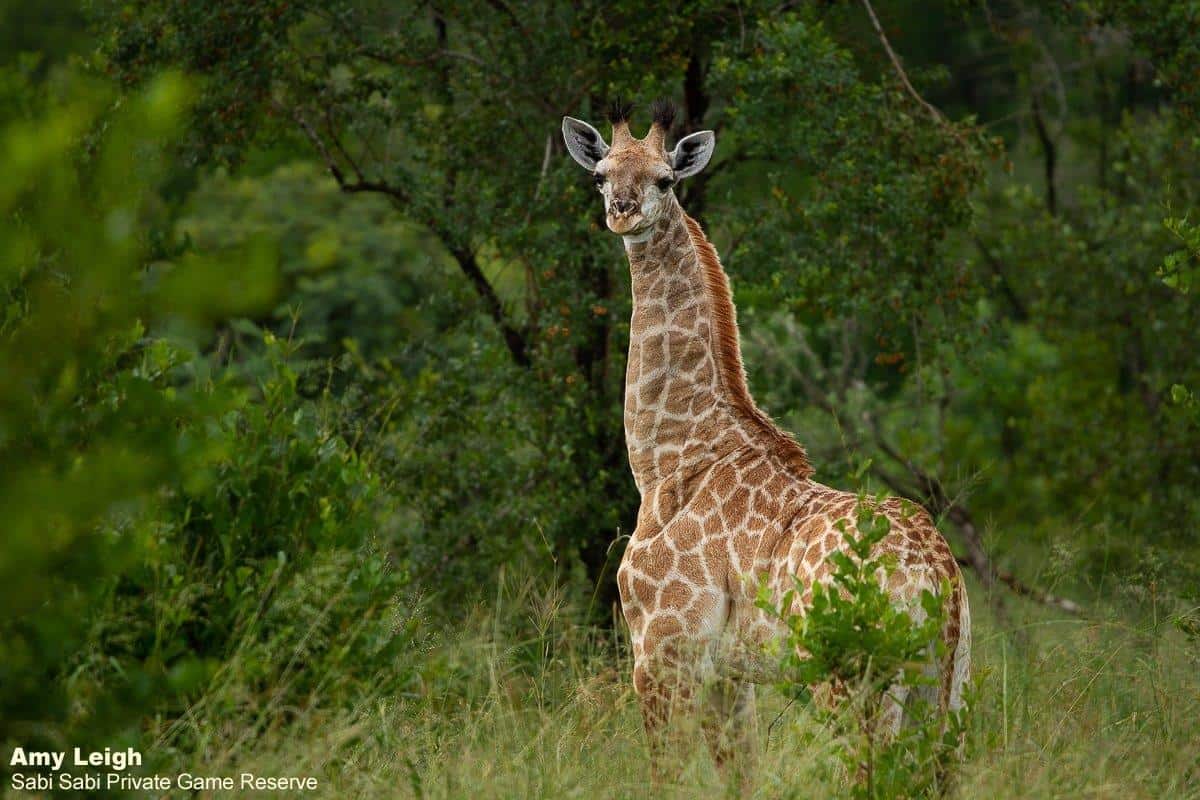 In a vicious battle, these two Natal Spurfowl were trying to show each other who was to rule the roost. The intense battle that stopped abruptly when the birds froze in reaction to the call of a leopard nearby… One took the opportunity to make a quick dash from the scene while his opponent was distracted.

The Nchila male leopard surprised us as we were heading back to the lodge. He suddenly appeared on the road in front of us, gave us a little look, and proceeded to find a comfy spot to have a little nap.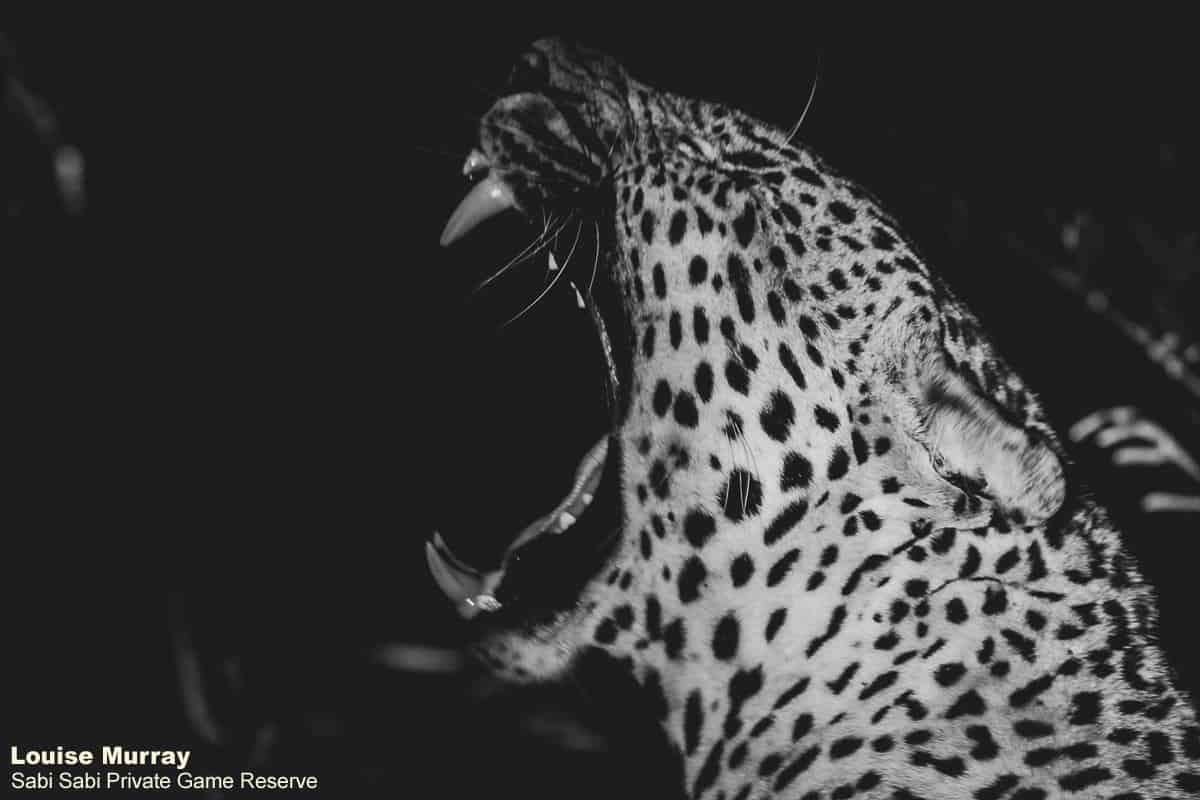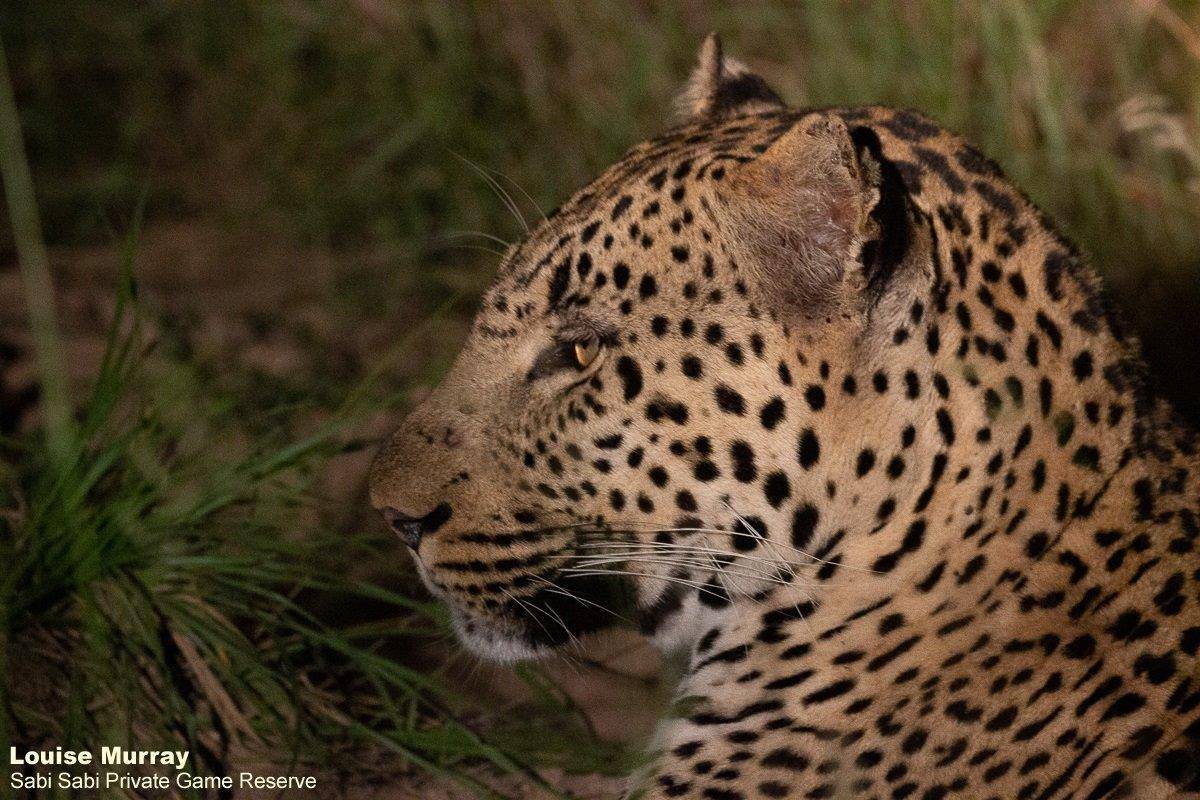 Tucked away deep in the undergrowth, the Kigelia female leopard rests after finishing most of her young kudu kill.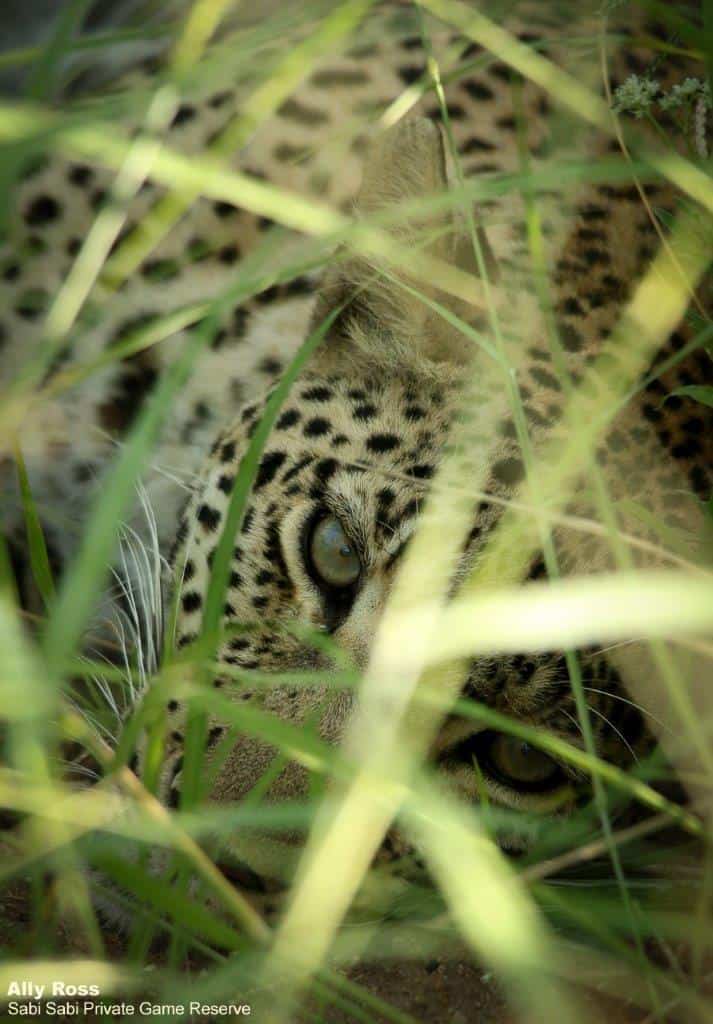 A few days later, we found Kigelia again.  She was walking with purpose, moving quickly and stealthily through the long grass, stopping here and there to investigate a scent or eye out creatures scurrying through the undergrowth.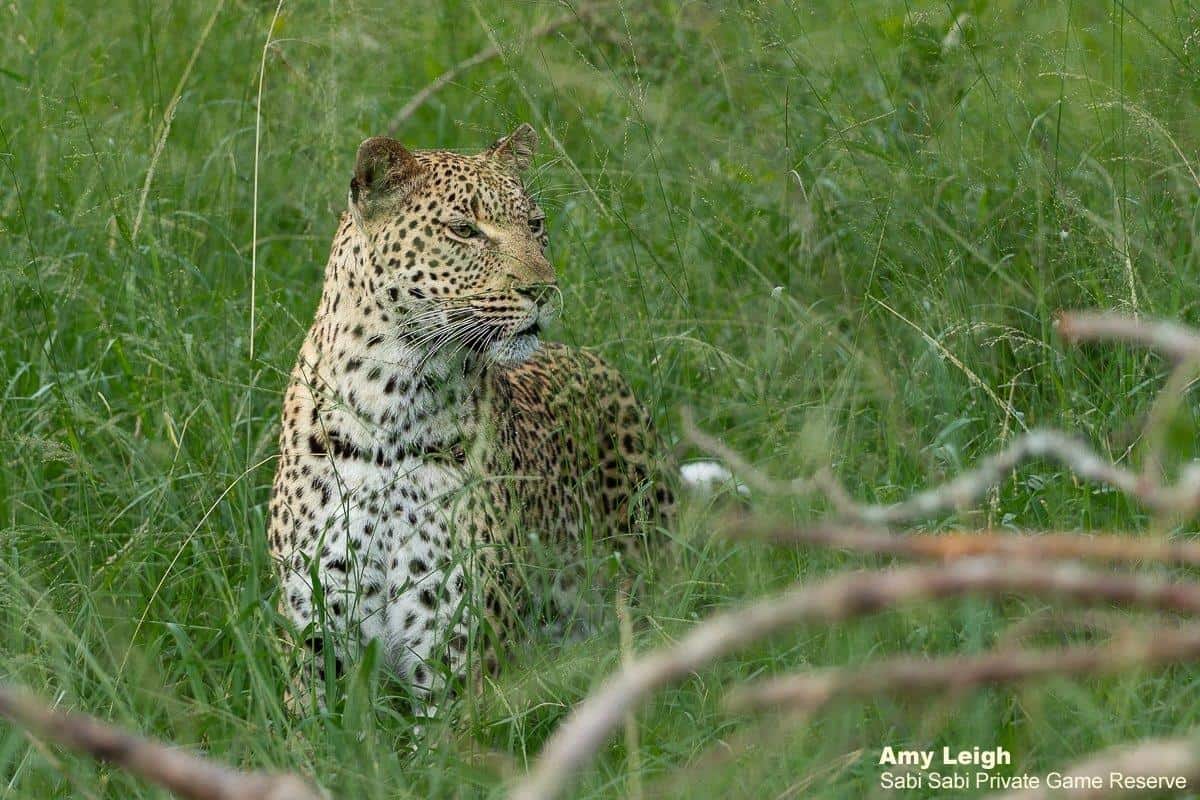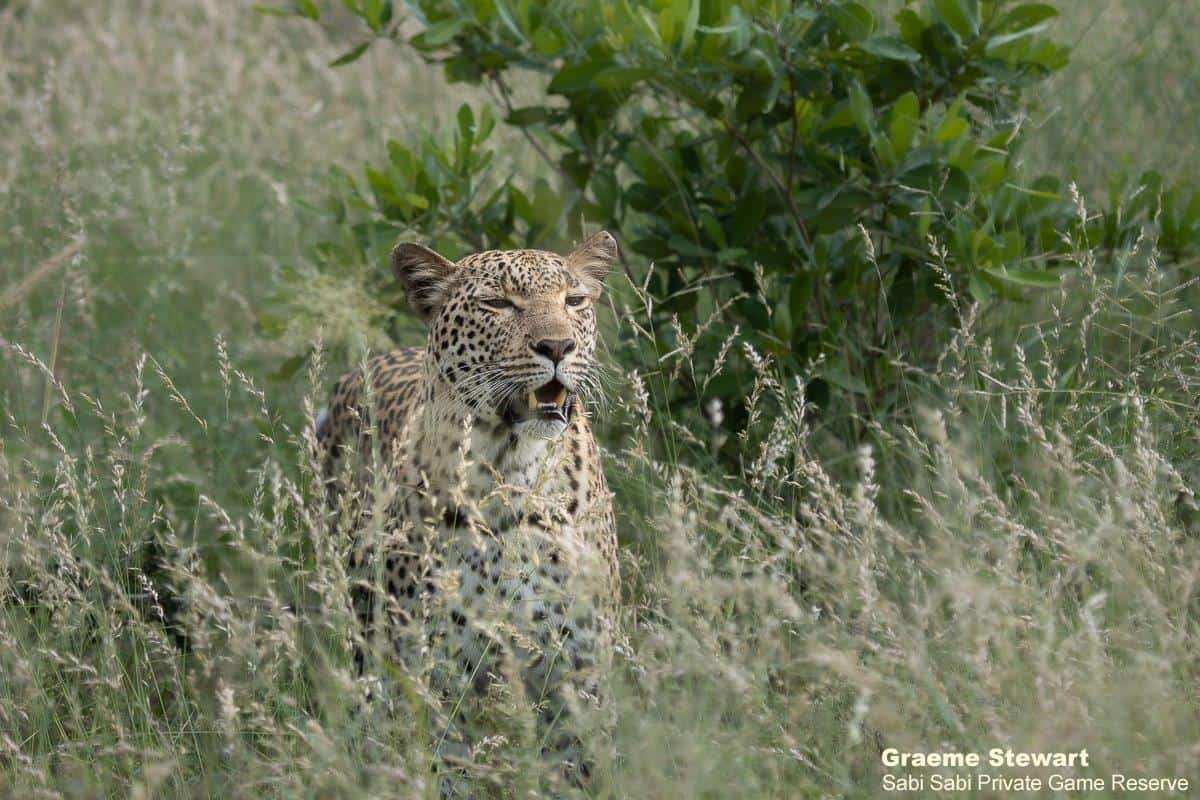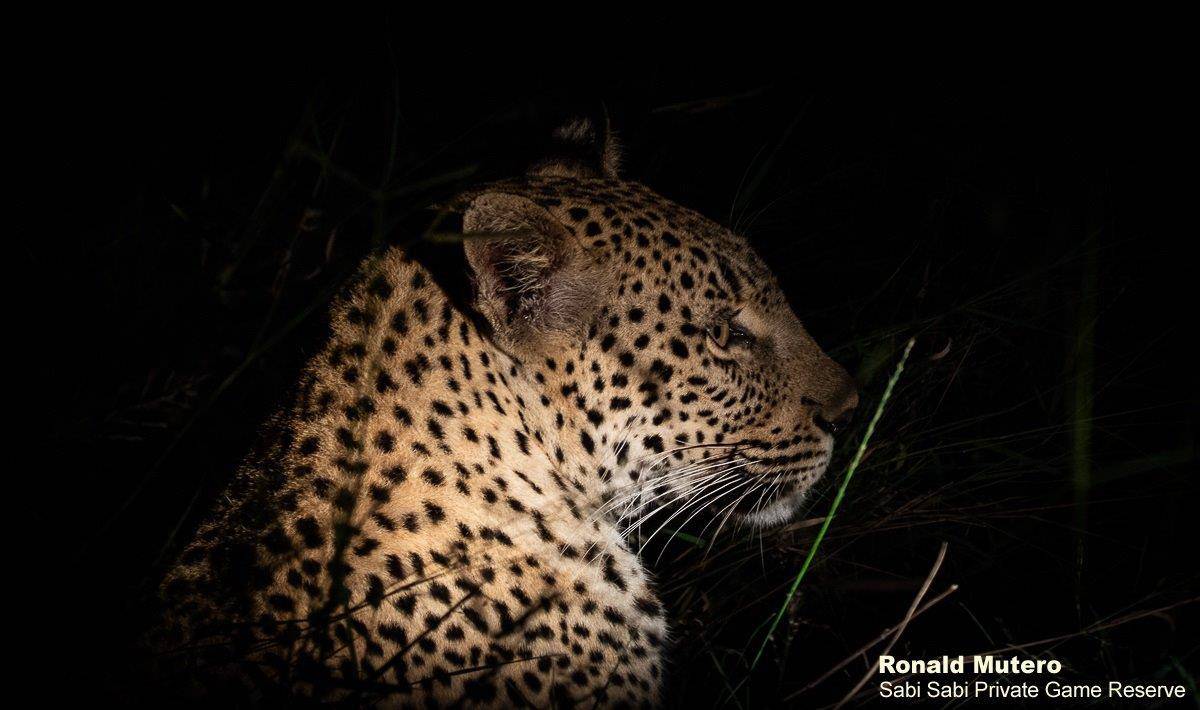 We followed the sound of a leopard calling nearby, only to find the Ntsumi female resting beside the road. She was very talkative, her raspy call like a saw cutting through wood. After disappearing for a while, with the only sure sign that she was still there being her call from the thickets. We were lucky enough to see her come out again and have a drink of water at a nearby wallow, before cosying off into the thickets once more.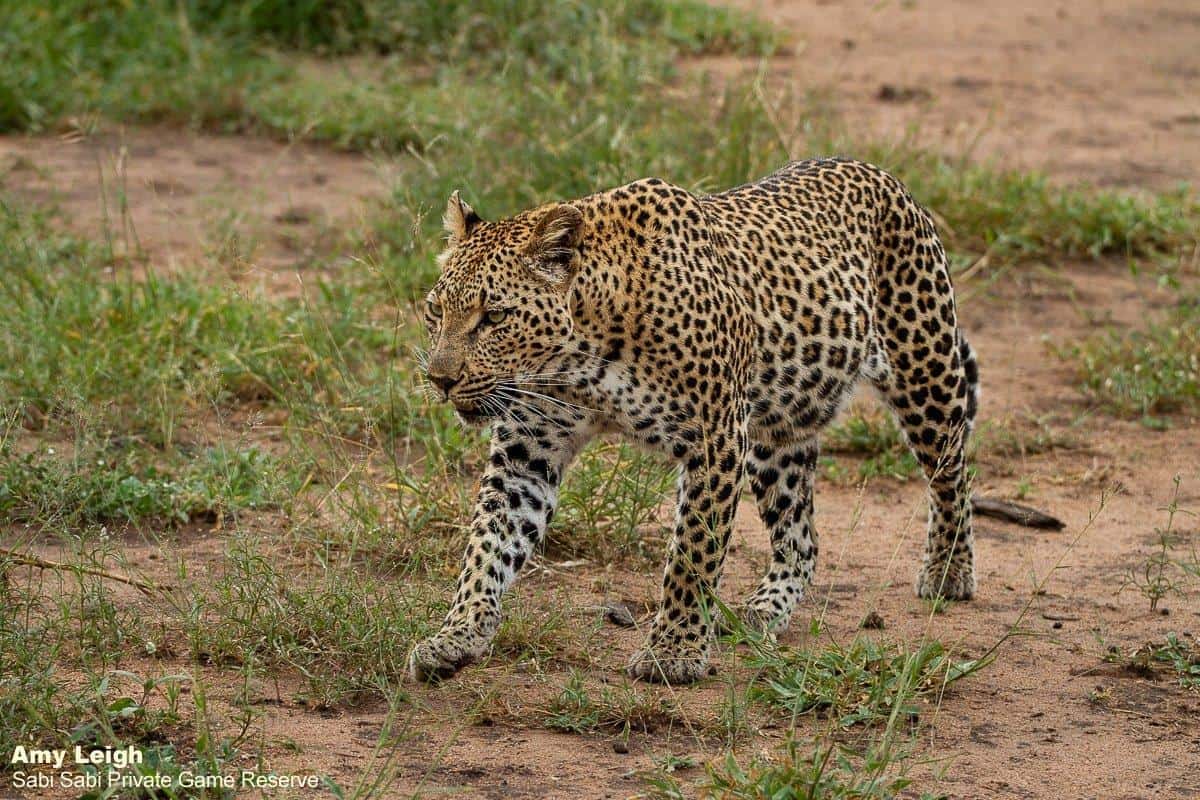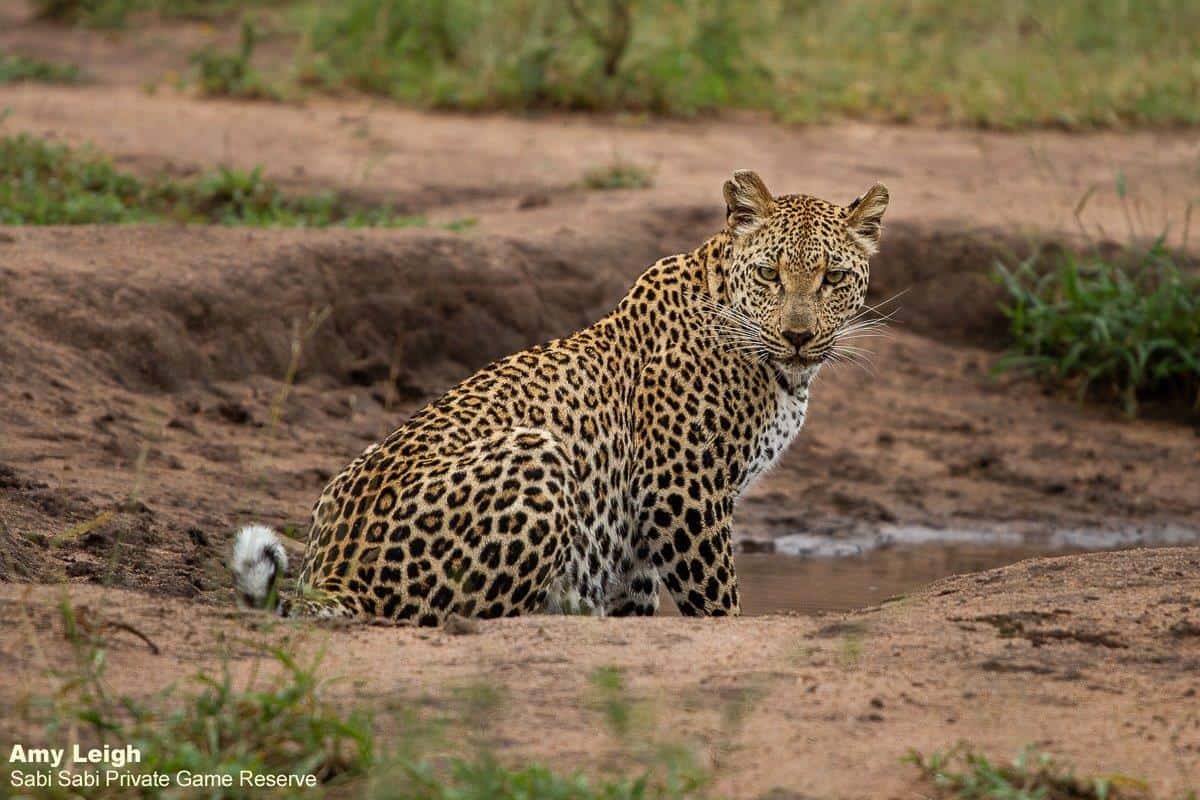 We found a pack of wild dogs resting under a big tree in the long grass.  Just as we stopped to view them, they got up and started to look for something to hunt. We followed them for a while as they moved from one open area to another.  They eventually saw some impala in the distance and chased after them but could not make the kill.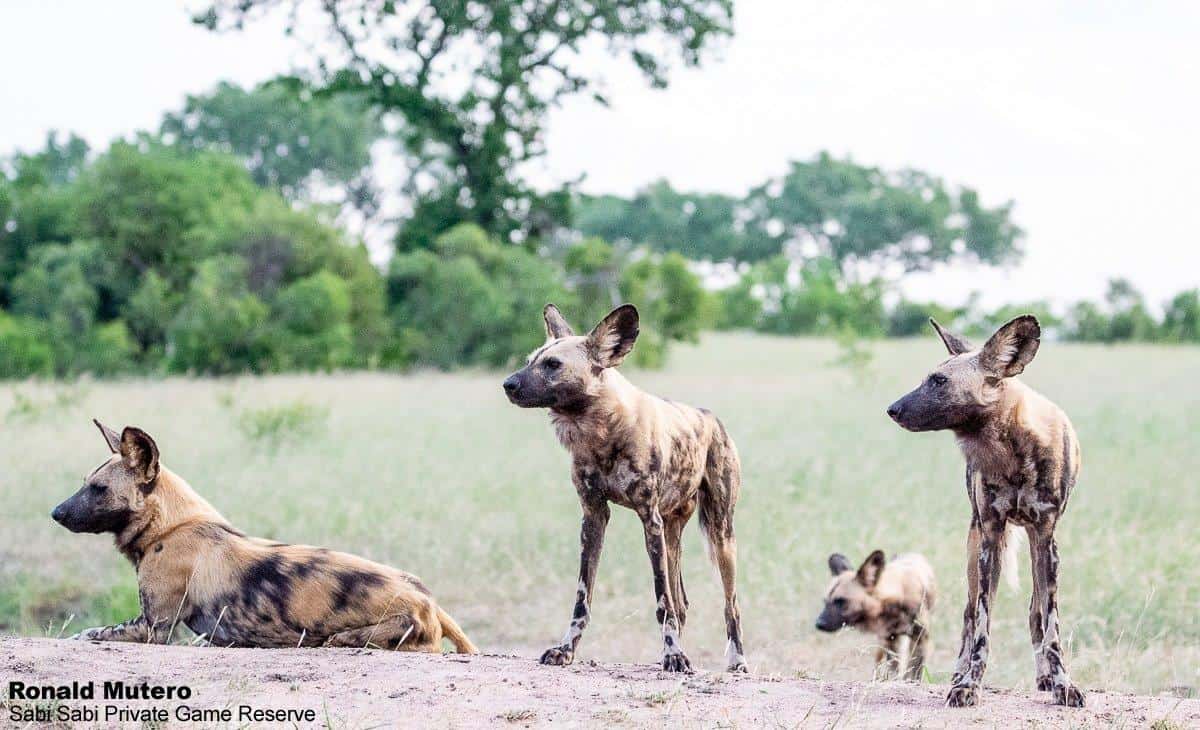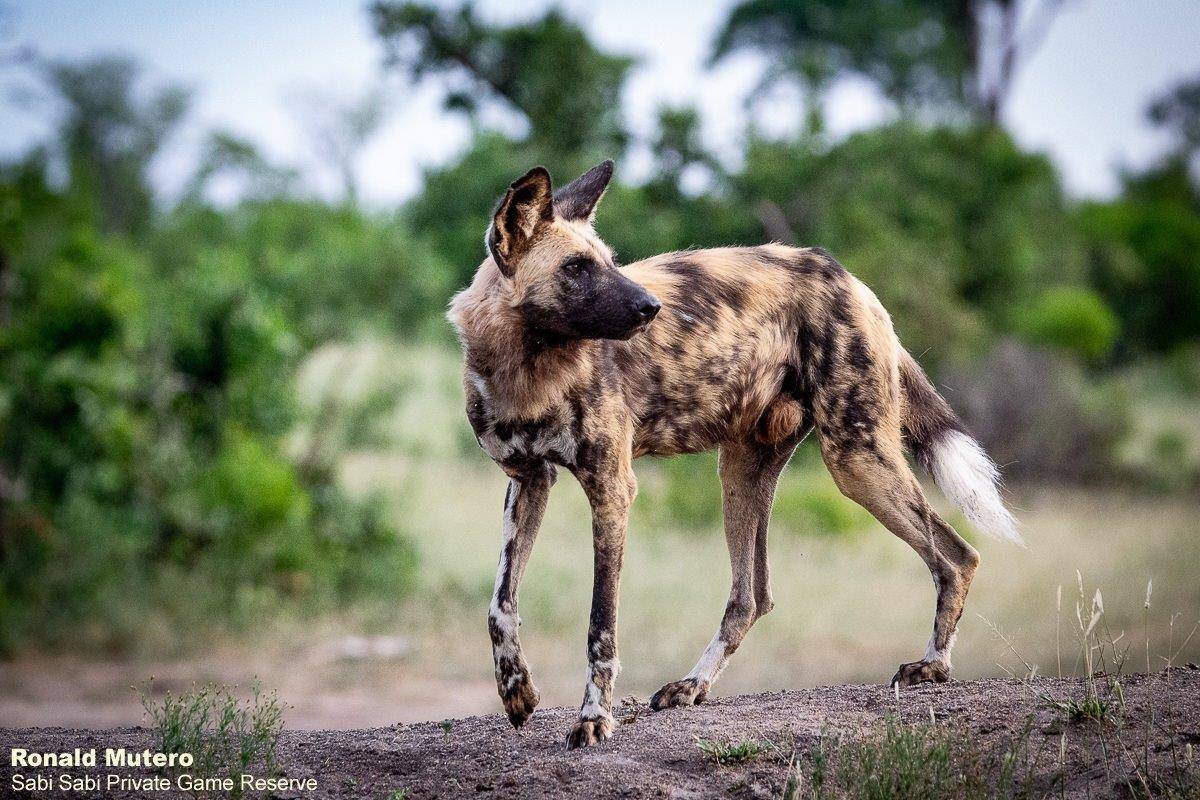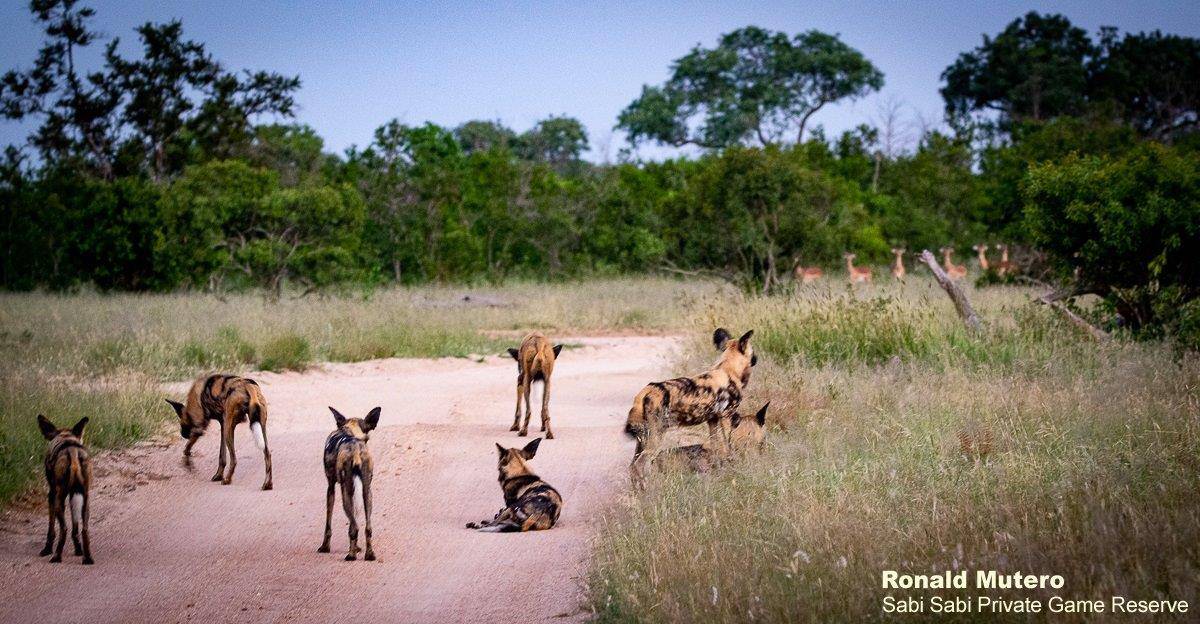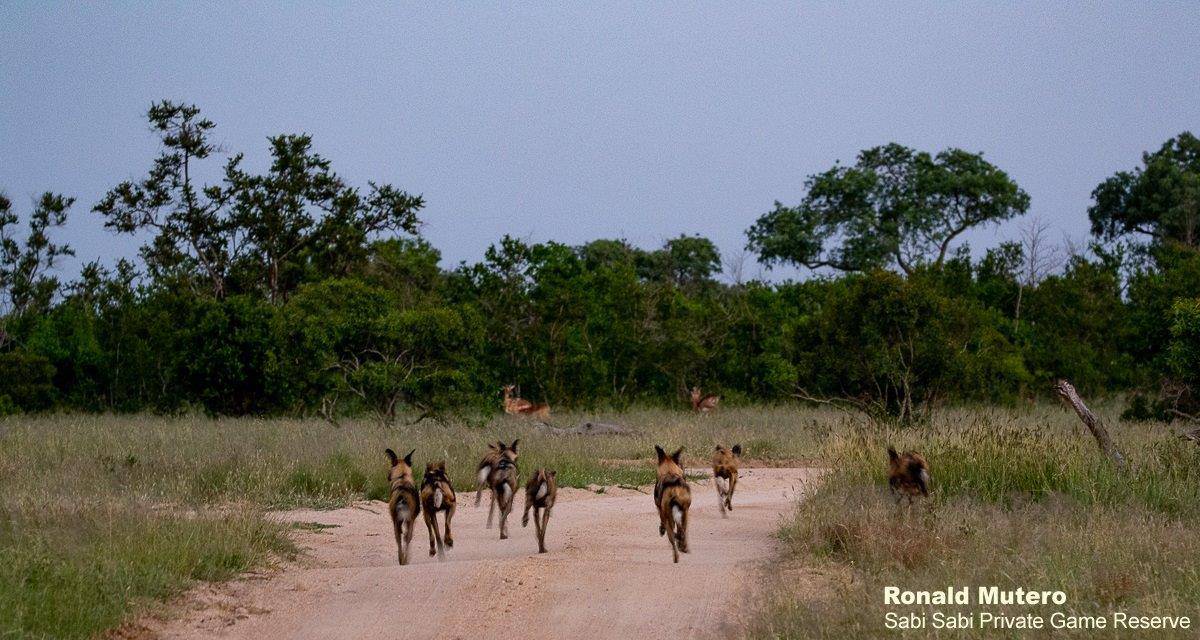 It's always exciting to see this rare cat!  We found this cheetah and her cubs resting under a Marula tree, scanning the open area around them for potential prey.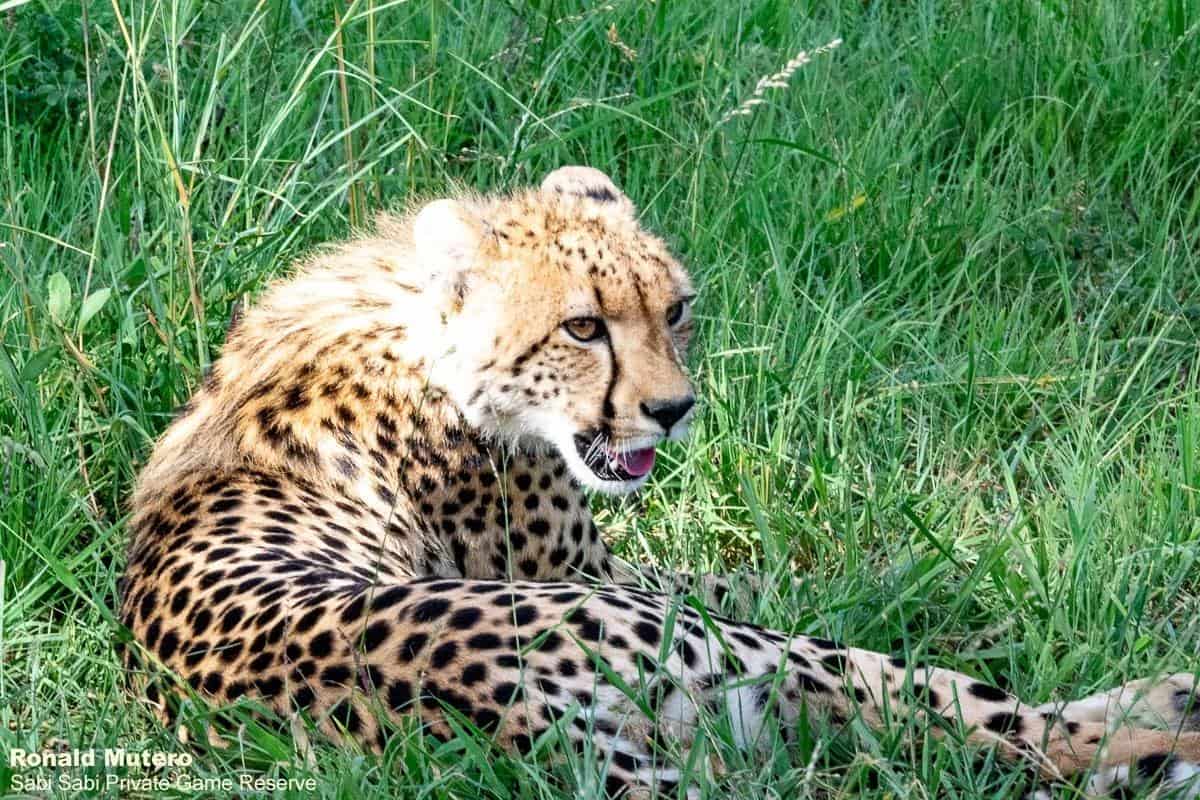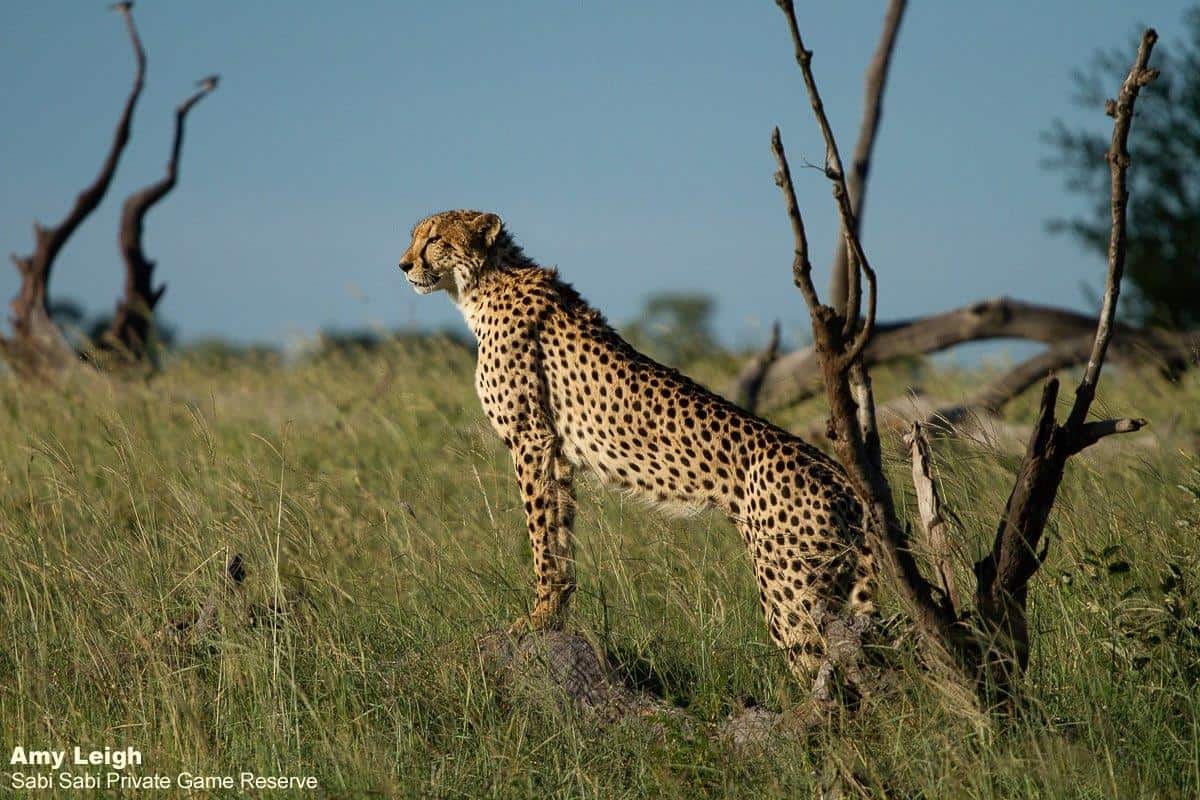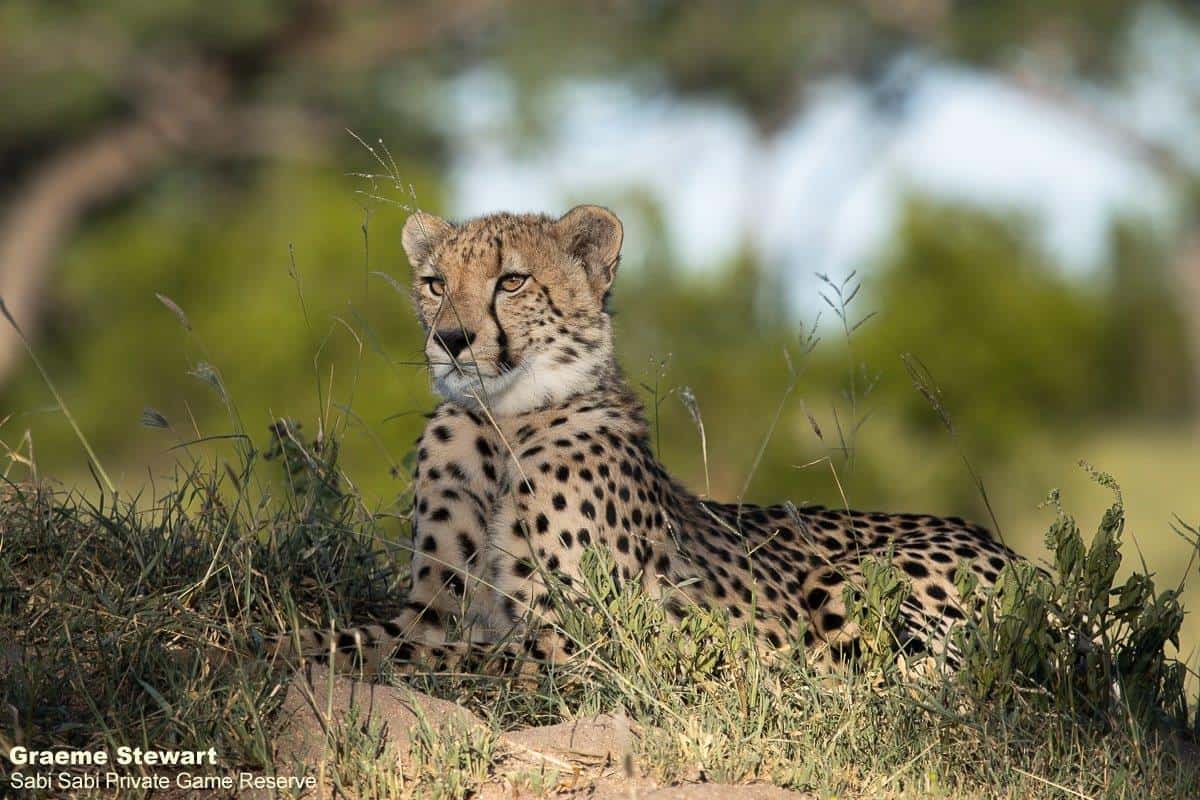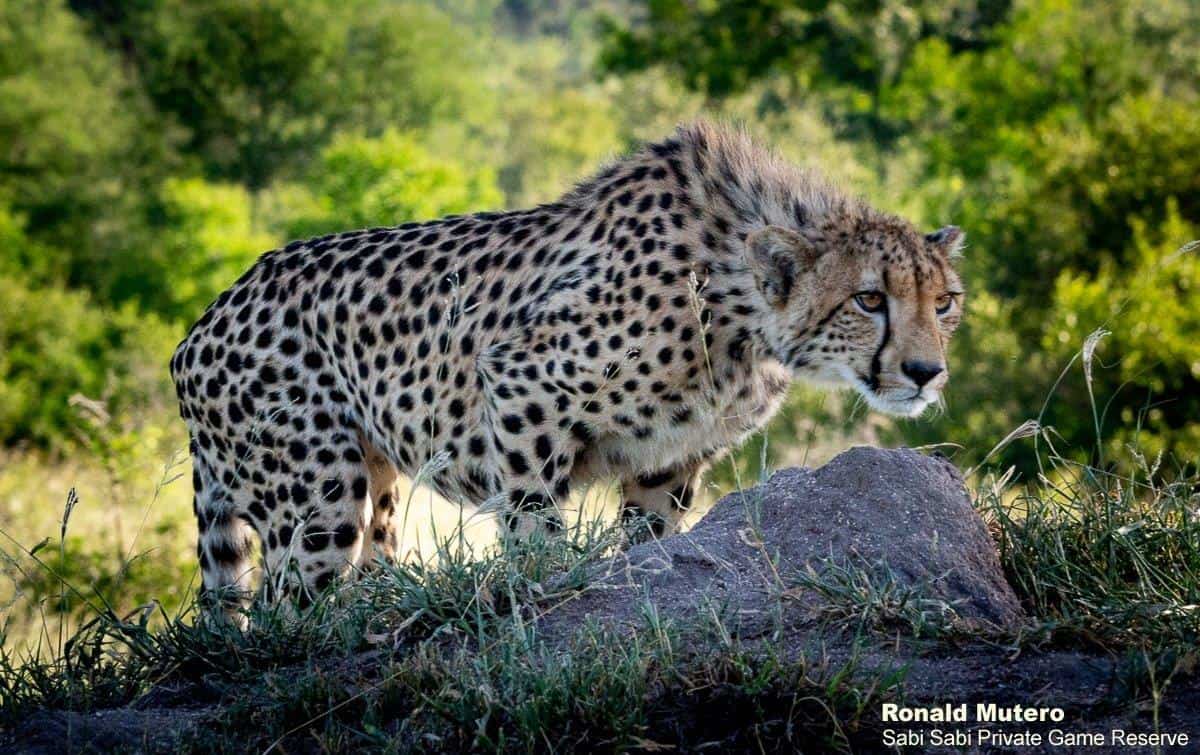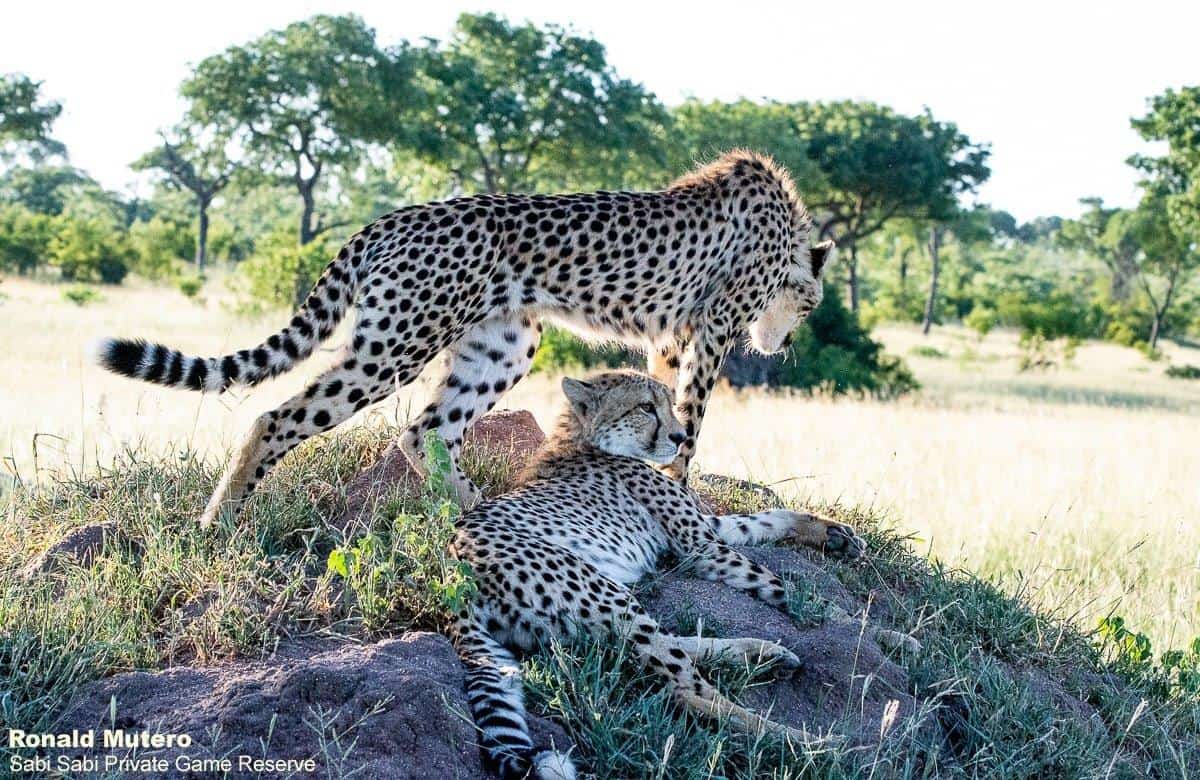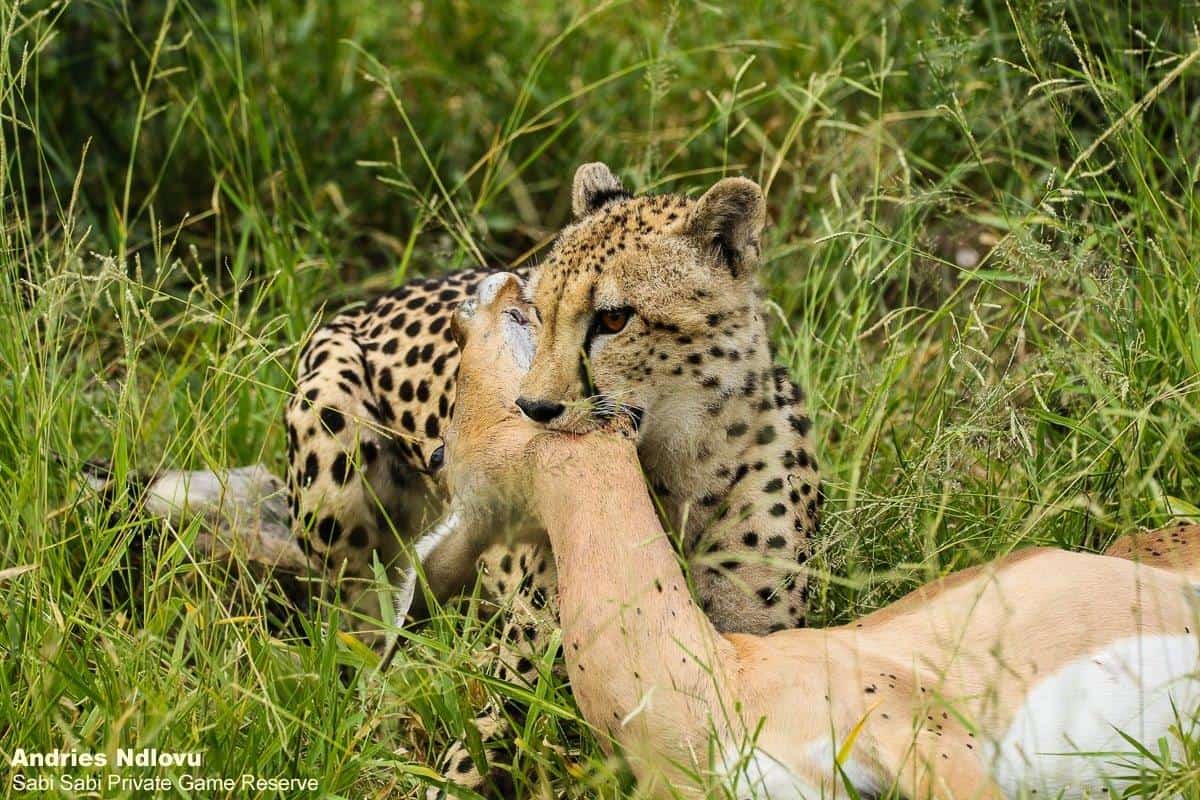 After some much-welcomed rain, we set out on safari and came across the four N'waswishaka male lions. We spent some time watching and listening as they kept contact calling each other with soft vocalisations.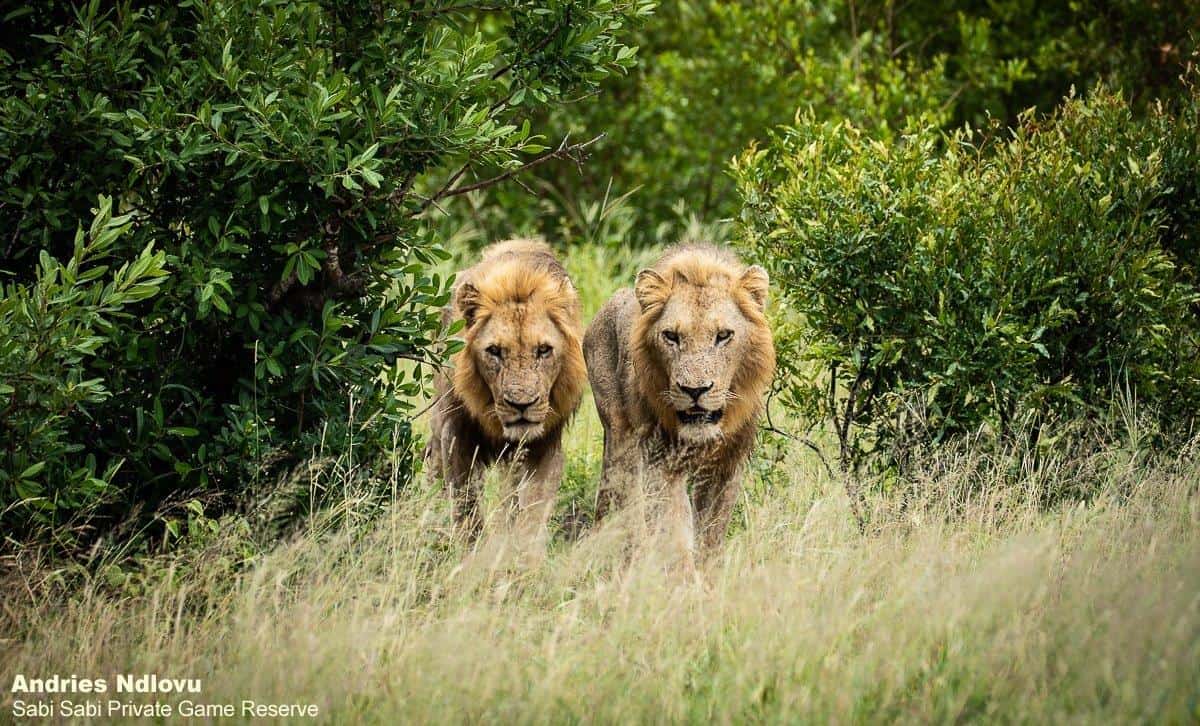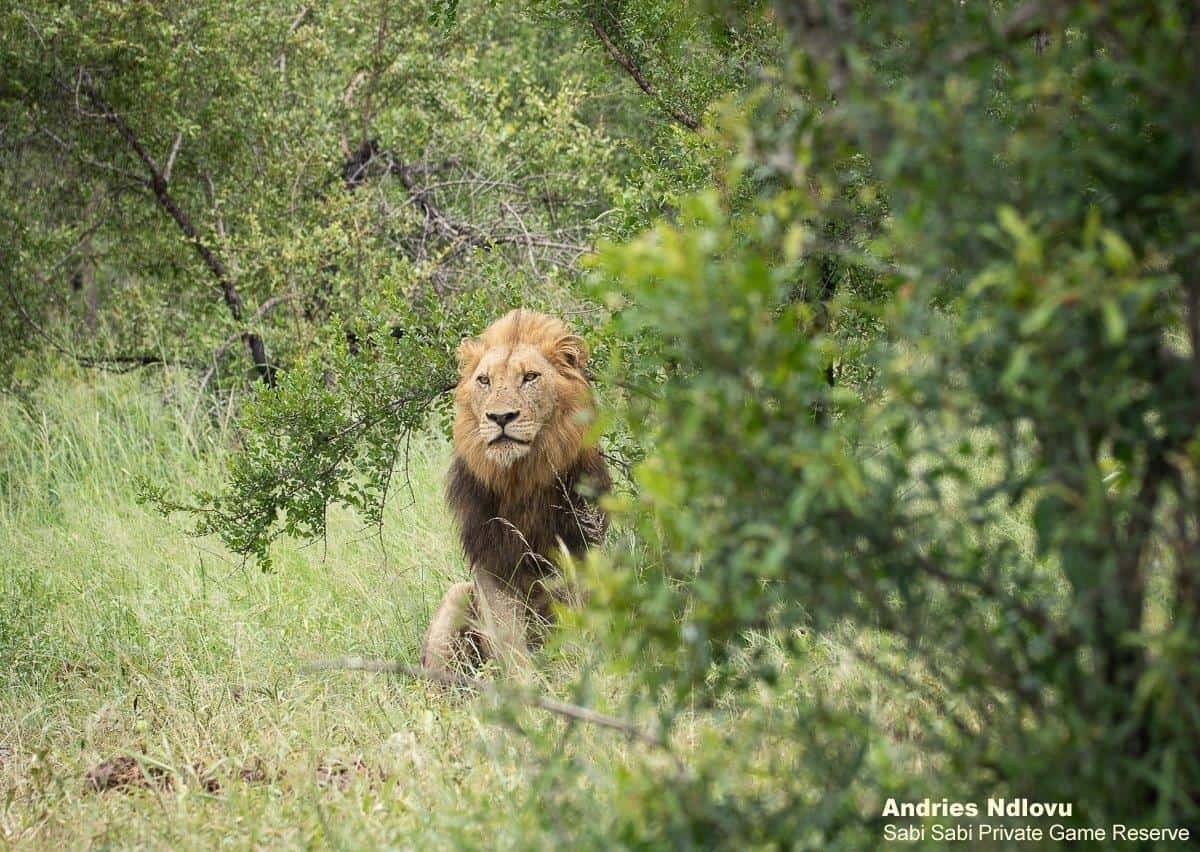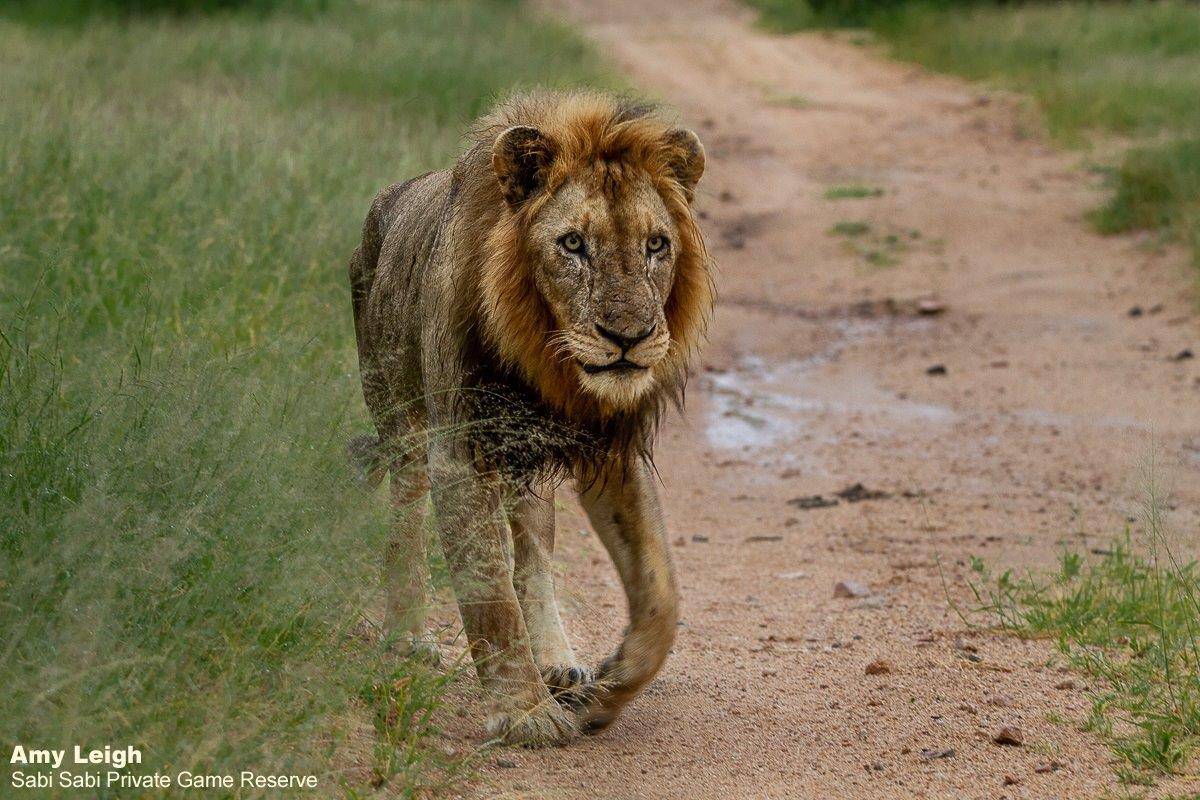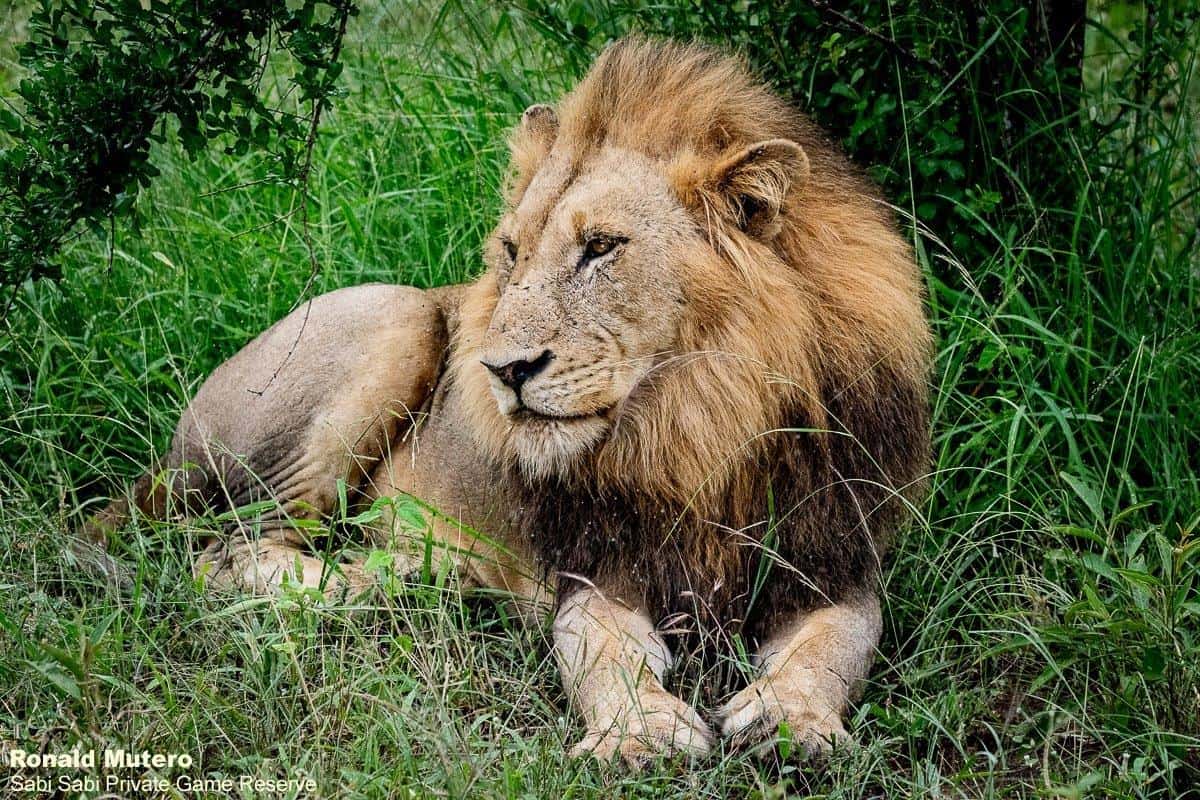 Until next time…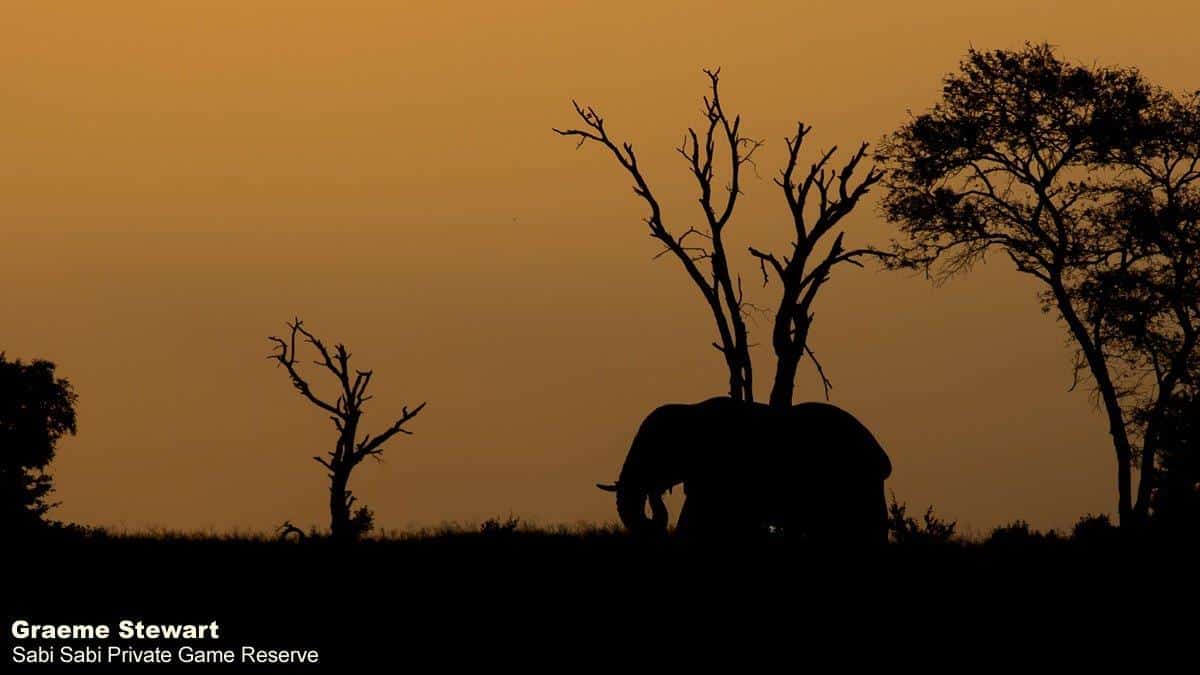 Blog by Wendy Claase
Images by Ally Ross, Amy Leigh, Andries Ndlovu, Graeme Stewart, Louise Murray and Ronald Mutero
Videos by Amy Leigh and Greg Heasman