During your time at a game reserve, there is one thing you will see more than anything else. A South African's first thought might be "impala", and if I were talking about mammals, then you would not be far wrong, but as we look for the animals on our wish lists, we are searching the foliage that hides them. For many animals, these plants offer not only the benefit of concealment, but also provide the main component of their diet.
Herbivores are known as primary consumers, as they feed upon plants to gain nutrients and therefore energy. The plants, known as producers, make use of energy from sunlight to drive a process called photosynthesis, which enables them to create their own "food" in the form of sugars and carbohydrates. This is what all the herbivores are after, because they haven't got the ability to create their own food like that.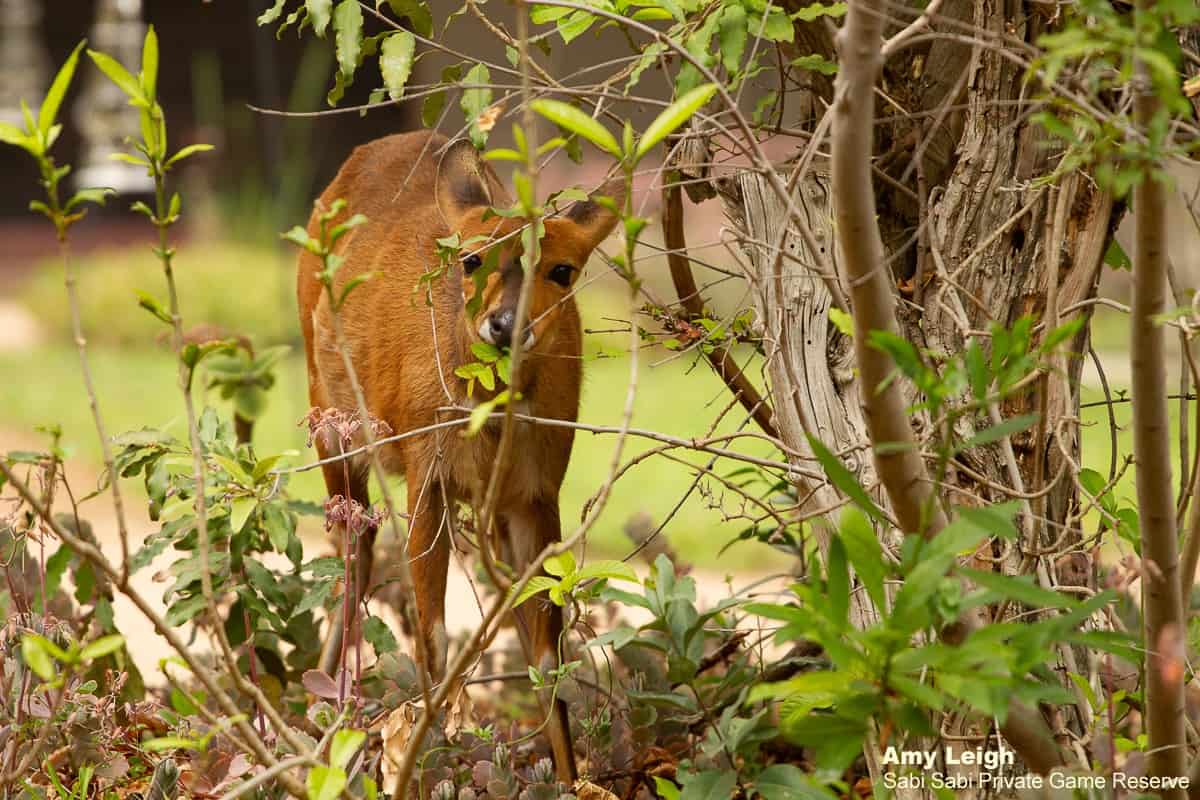 Over the years, animals from kudu, giraffe and elephant to insects have relied on all parts of the plant for food, and over the years, plants have evolved adaptations to protect themselves from being completely destroyed. In simple terms, these adaptations can be divided into two groups – direct defenses, which are characteristics of the plant which affect the animal that feeds on it; and indirect defenses, which are chemicals produced by the plants to attract the natural enemies of an animal attempting to feed on it.
Direct defenses
Mechanical defense, where the plant's external structure may deter or injure the herbivore as it tries to feed. Structures such as thorns (modified branches or stems), spines (modified leaves) and prickles (pointed protrusions from the epidermis) aim to pierce the skin or prick the mouth of herbivores, making feeding difficult.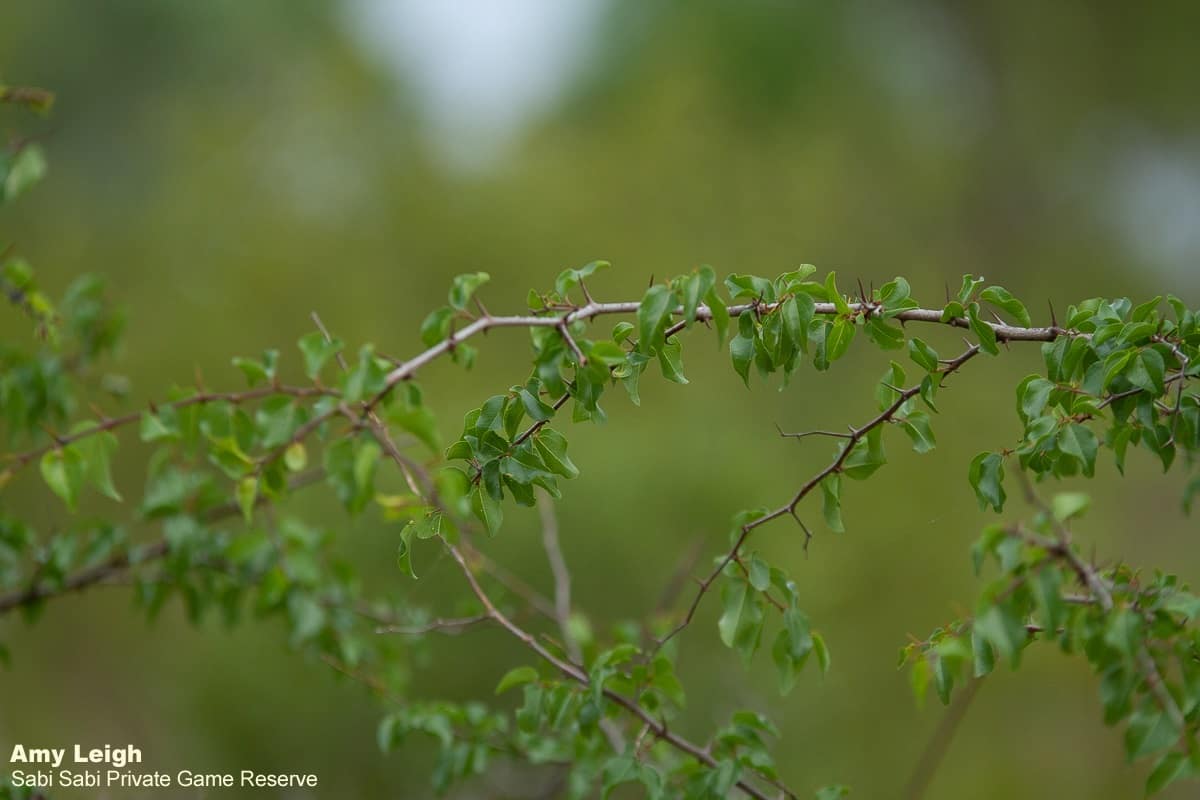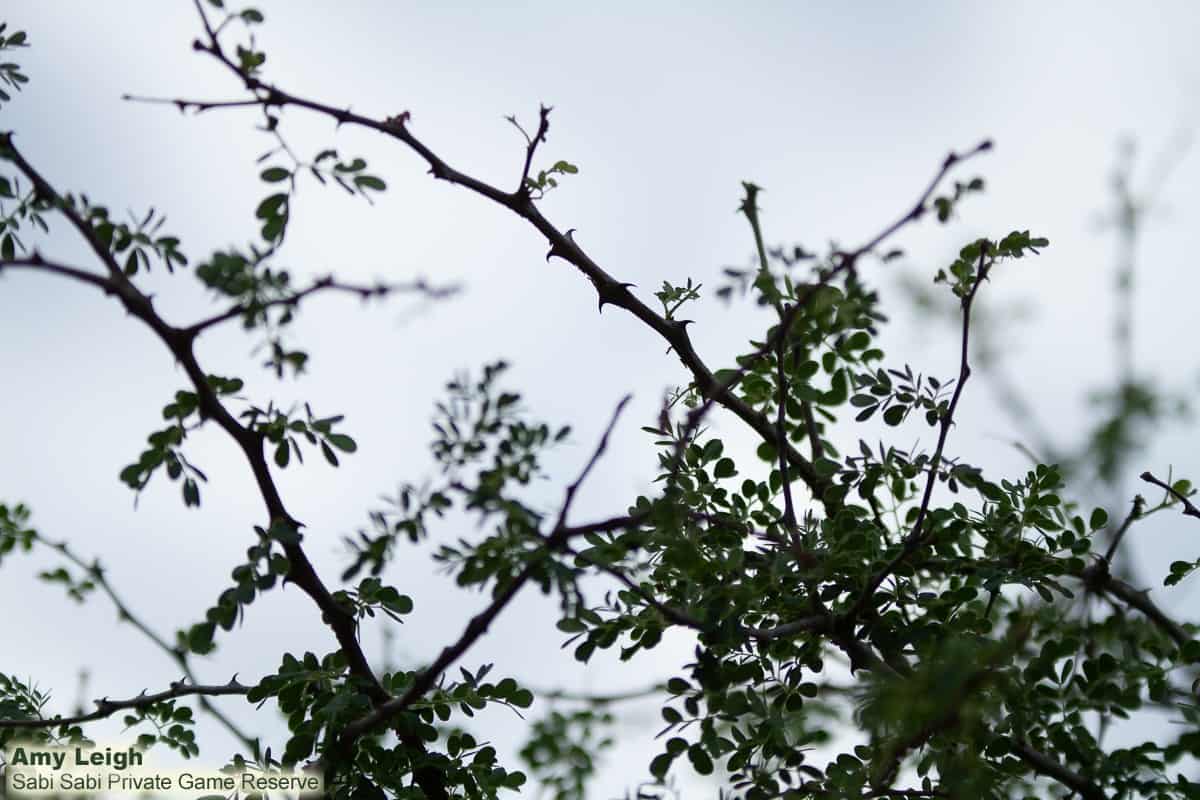 Leaves covered in dense hairs or trichomes (tiny hair-like structures) as well as those with thickened cell-walls or waxy cuticles may be difficult to chew, so the herbivores are likely to move on. Certain plants protect themselves by closing the leaves when they are touched, making them appear dead and thus, unappetising.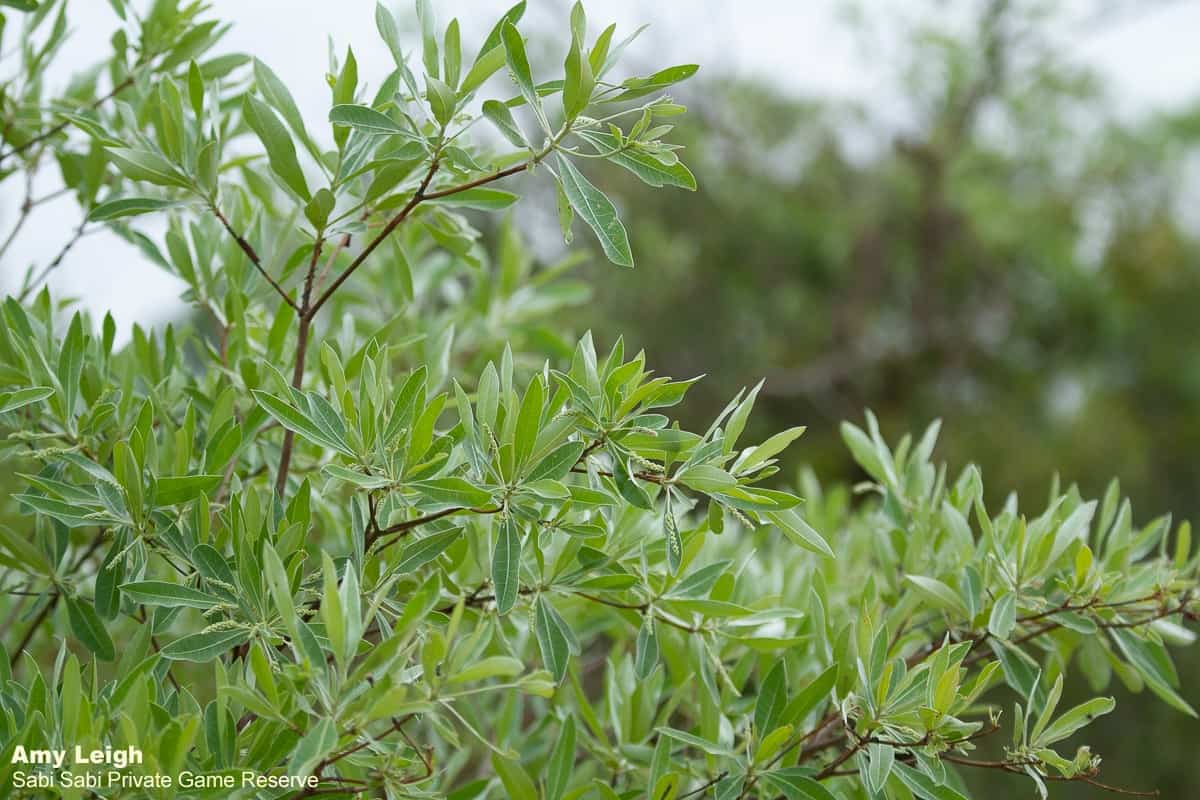 Chemical defense is also common amongst plants, where production of chemical compounds affects the palatability or digestibility of the plant material. Certain secondary metabolites and proteins are created as biproducts of certain processes, and do not affect the growth or development of plant itself, but are potentially toxic to the herbivores that either kill, retard development or simply reduce digestibility of the leaves.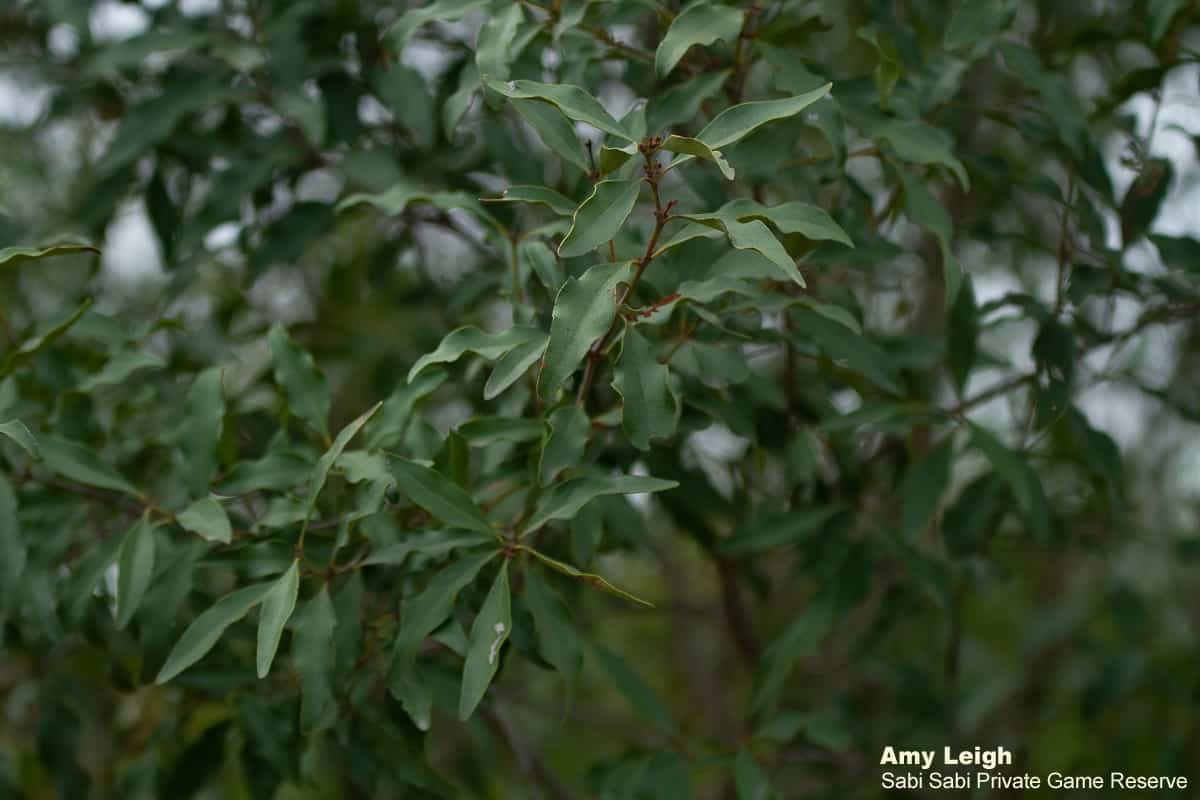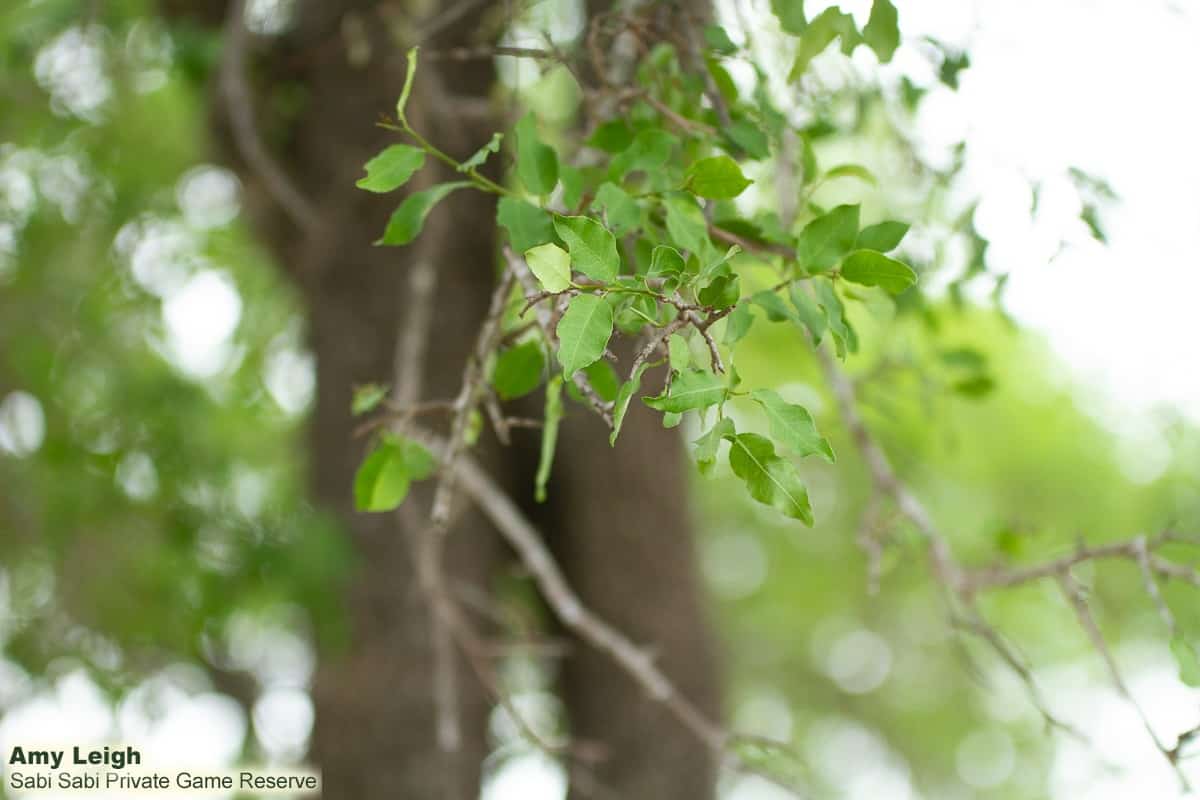 Indirect defenses
Some plants outsource their protection, by forming a mutualistic symbiotic relationship with the natural enemies of potential herbivores, such as aggressive ants, which defend the plant from predators because it has provided them with housing, or it provides them with a blend of chemical compounds or some form of or nutritious reward which attracts these natural enemies to the plant.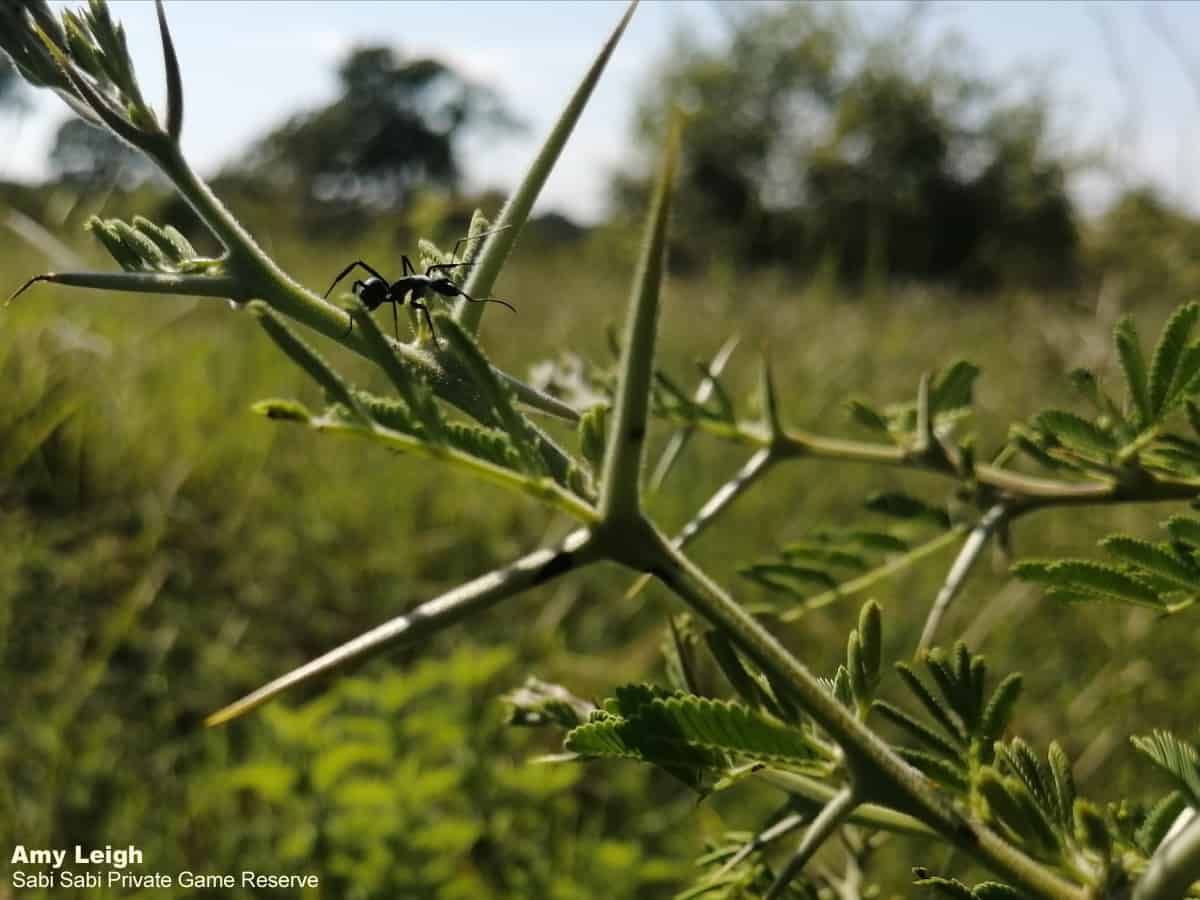 These are just a few mechanisms used to keep protected from the ever-hungry herbivores prowling the plains for plants. There are so many more, and as time goes by and the animals continue to adapt to work around these defense mechanisms, the plants will need to find new innovative ways to protect themselves. It is all part of the process of co-evolution.
Blog by Amy Leigh (Bush Lodge Ranger)