Every day I wake up as a guide, with no expectation of what to find on drive and it always turns out to be a good day!  My past work cycle was no different from any other – filled with unexpected events and a lot of things and interactions that I have always wanted to see as guide in the wild…
From the beginning of the cycle our guests were treated to some spectacular sightings.  A mother cheetah hunting and teaching her cubs to hunt and make kills; leopards fighting for territorial boundaries – a phenomenon that is always very rare to watch; large herds of buffalo flooding our open areas; and much more… BUT there was one event that made my guests and I realise how lucky we were…
Lions are always secretive when they have young cubs. It takes them some time before they reveal their denning sites but often, they don't bring their cubs out until they are a certain age.  We were aware of the Southern Pride lioness with 2 cubs denning not too far away from Earth Lodge.  We had a quick glimpse of the cubs a few months ago, but the lioness had not brought the cubs out to any kill.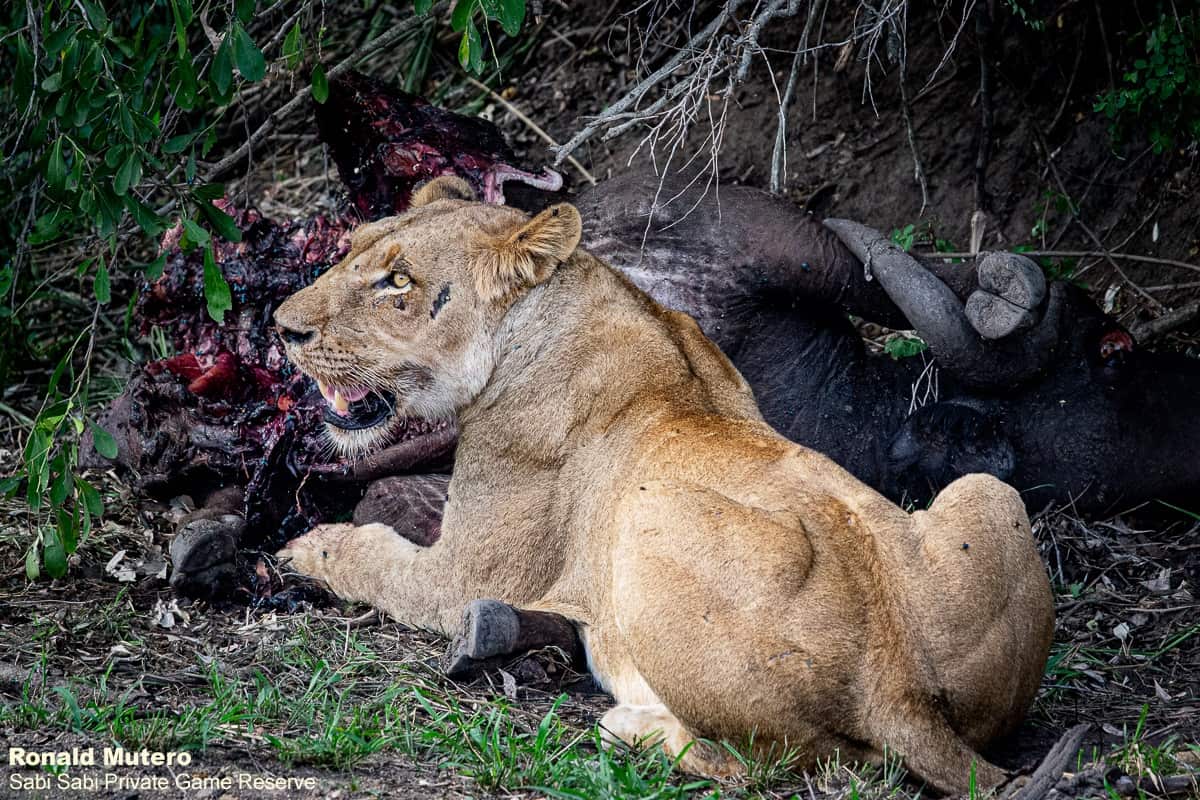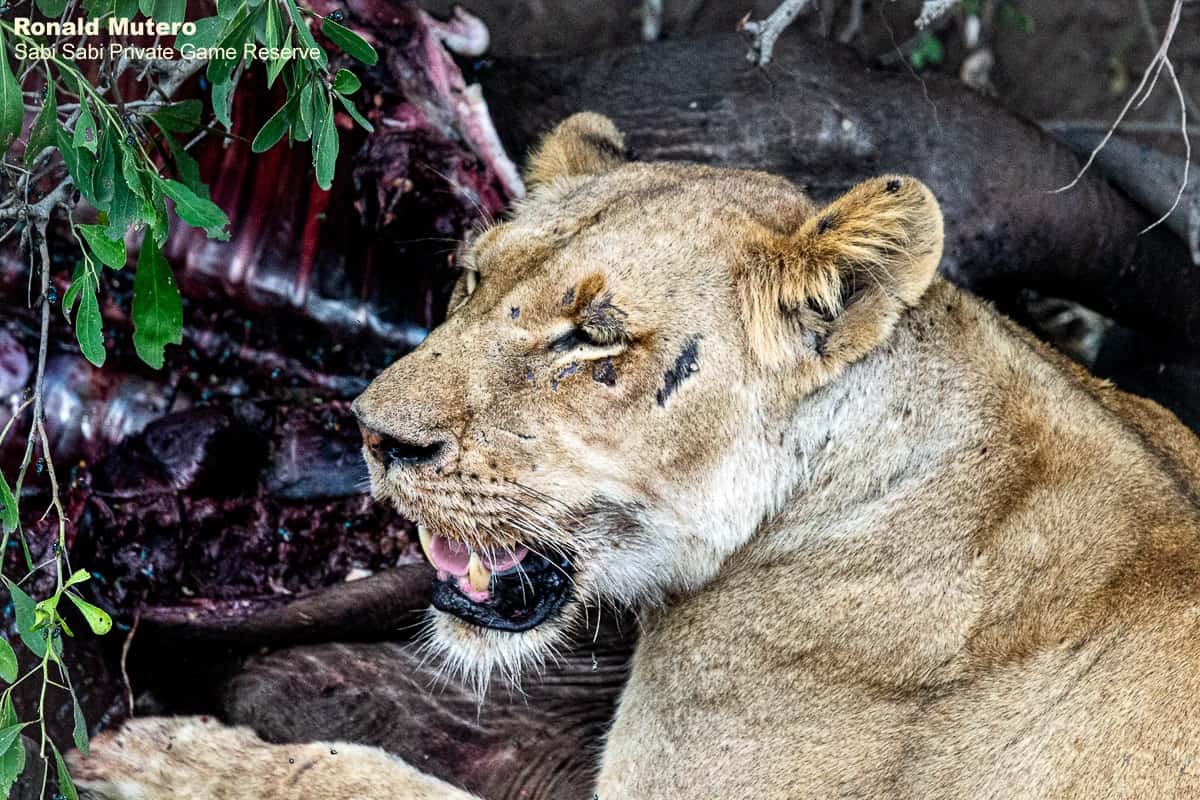 We had reports that the lioness had made a buffalo kill and we anticipated that she may introduce the cubs to meat.  When we eventually found her, there were two buffalo kills in the same area and the lioness was with one of the N'waswishaka male lions. We sat there and waited very patiently for a long time… when eventually the lioness started calling for her cubs.  An unmistakable sound…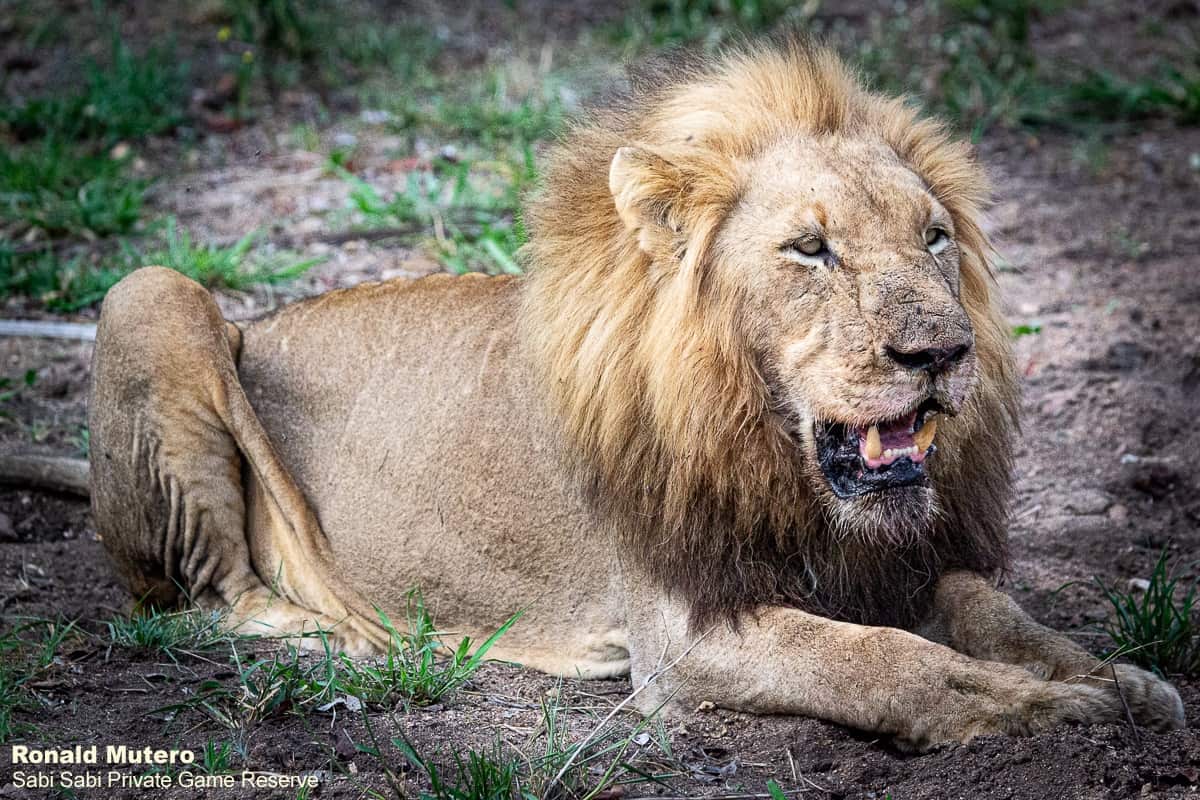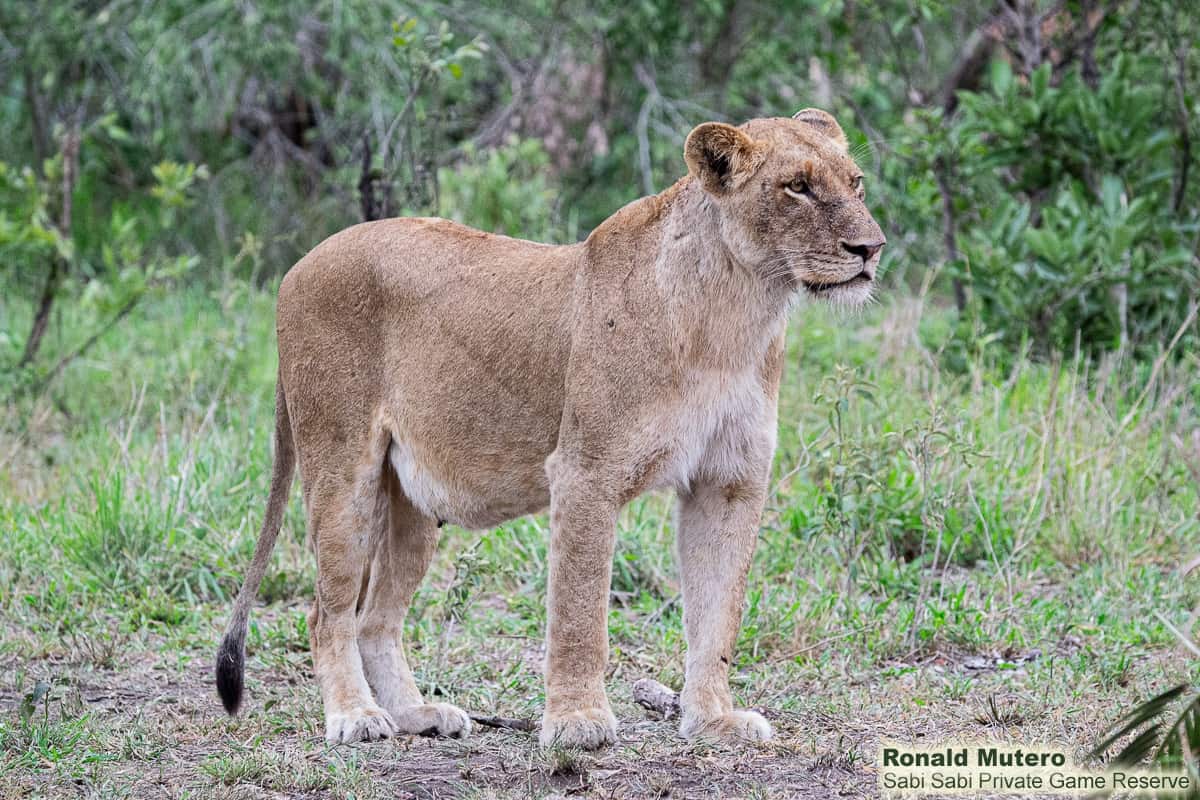 It wasn't long and the two cubs emerged from a distant thicket. A jaw-dropping moment for me, and a first sighting of lion cubs for my guests.  The mother led them – although they seemed quite hesitant to follow her – but she kept calling them, reassuring them that she was there with them.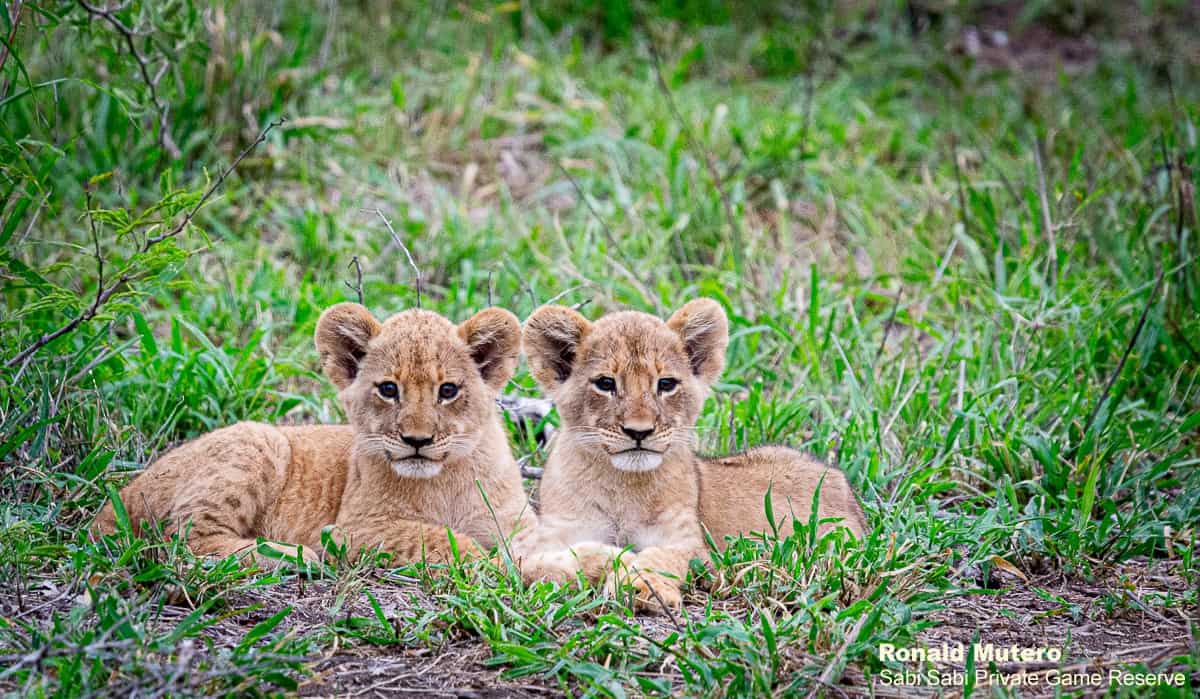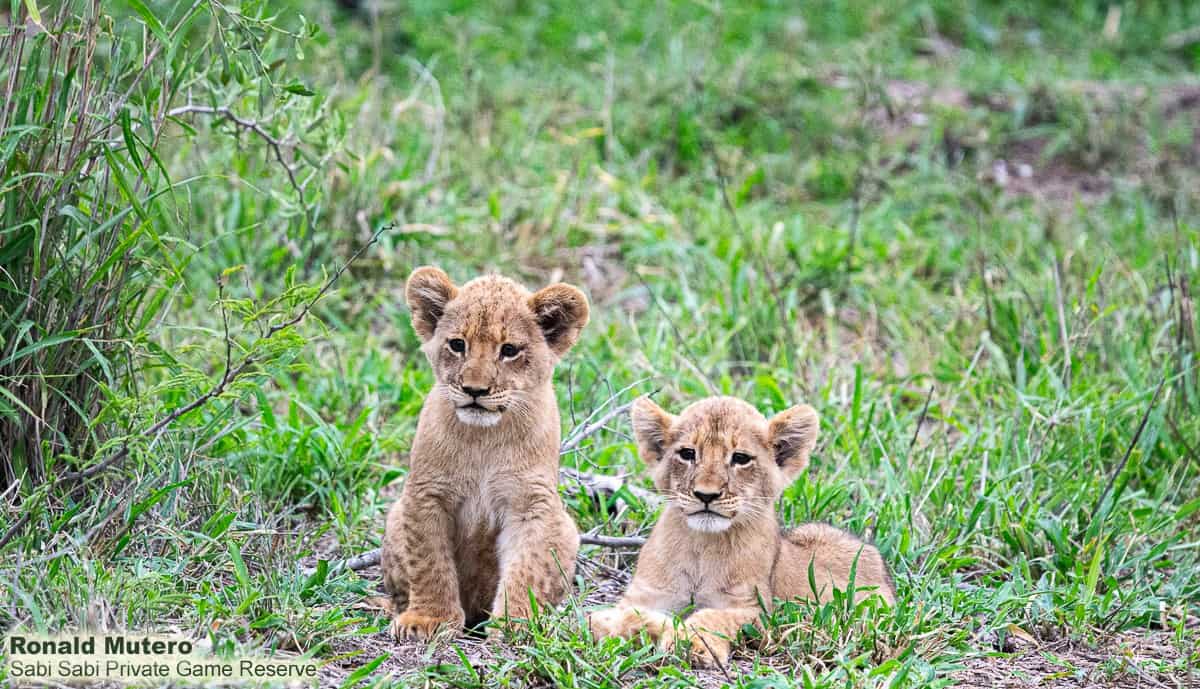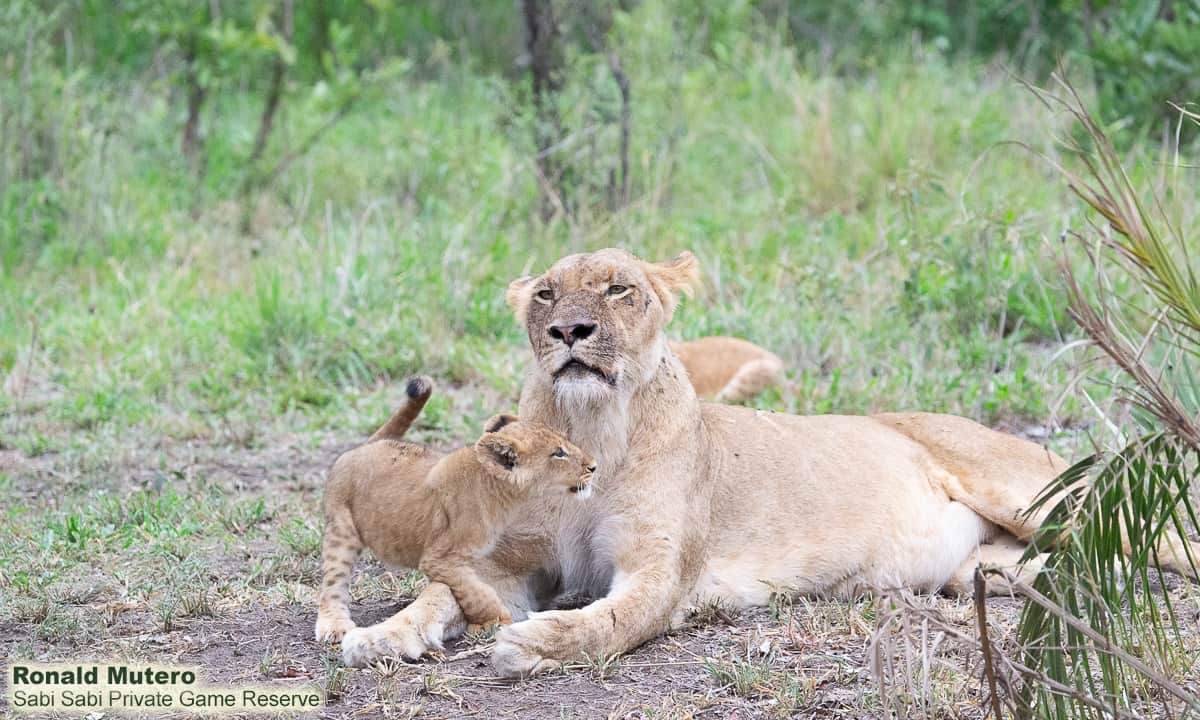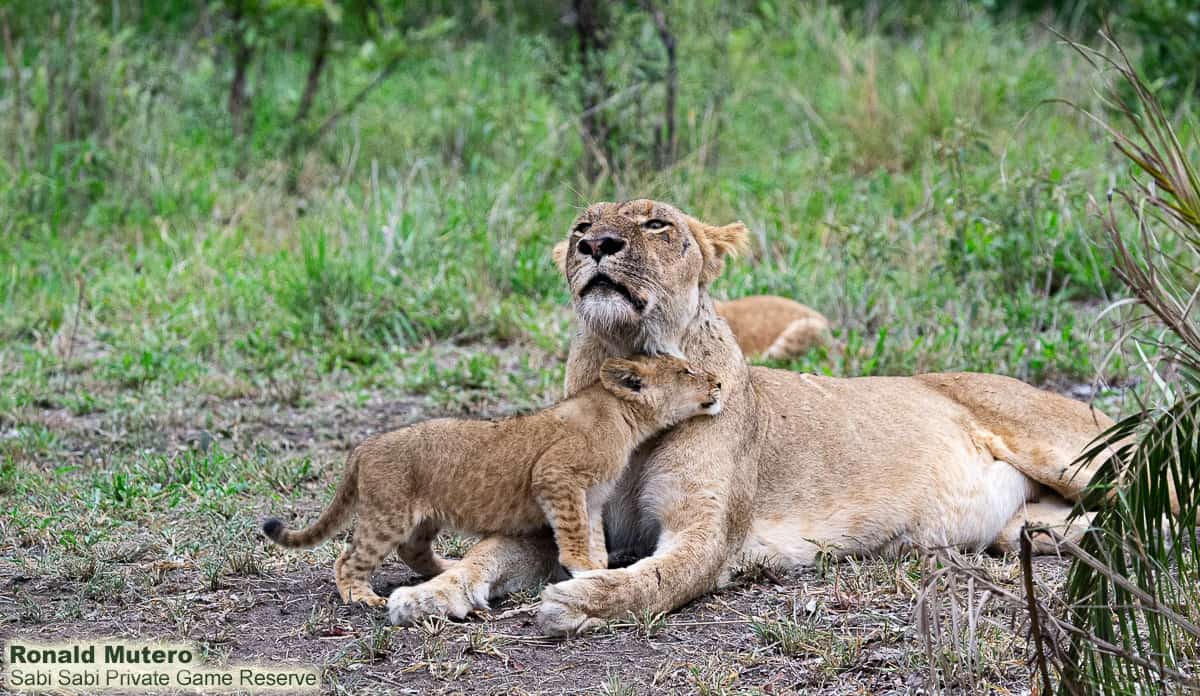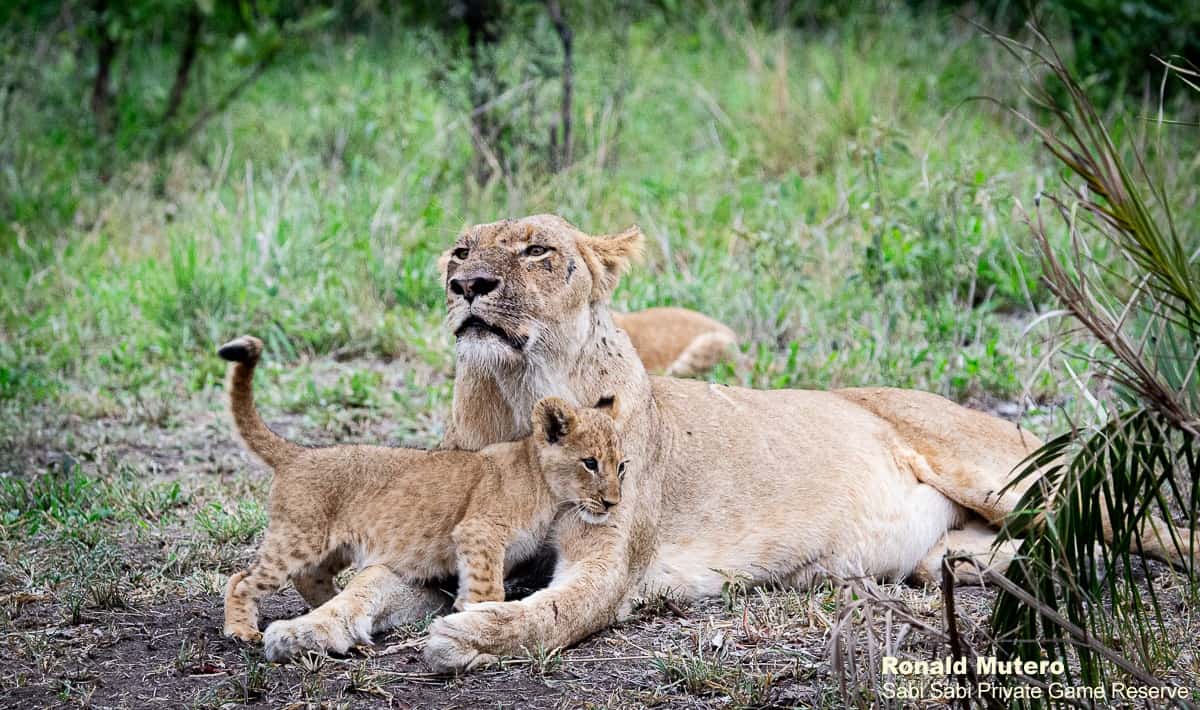 As the cubs got to the carcass, they started sniffing around – a sure sign that it was their first time being introduced to meat.  We were extremely delighted and captivated to see the cubs relaxing and playing around the dead buffalo.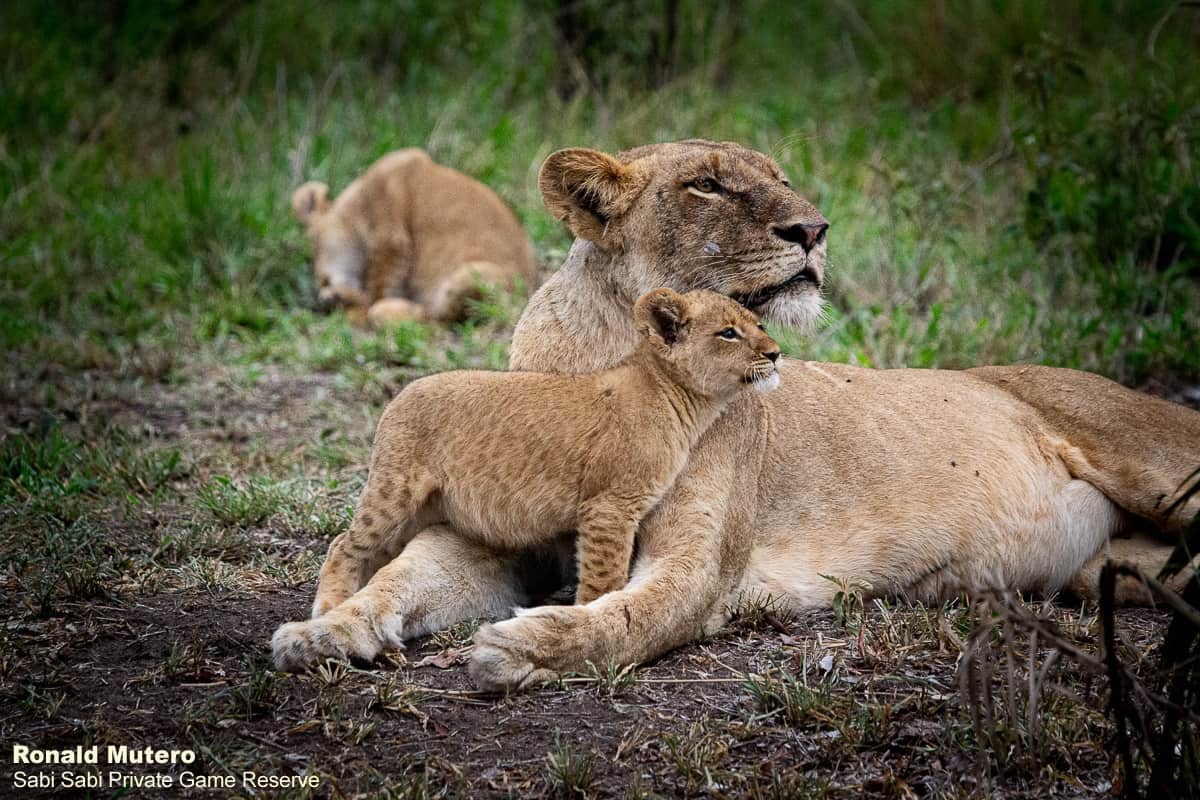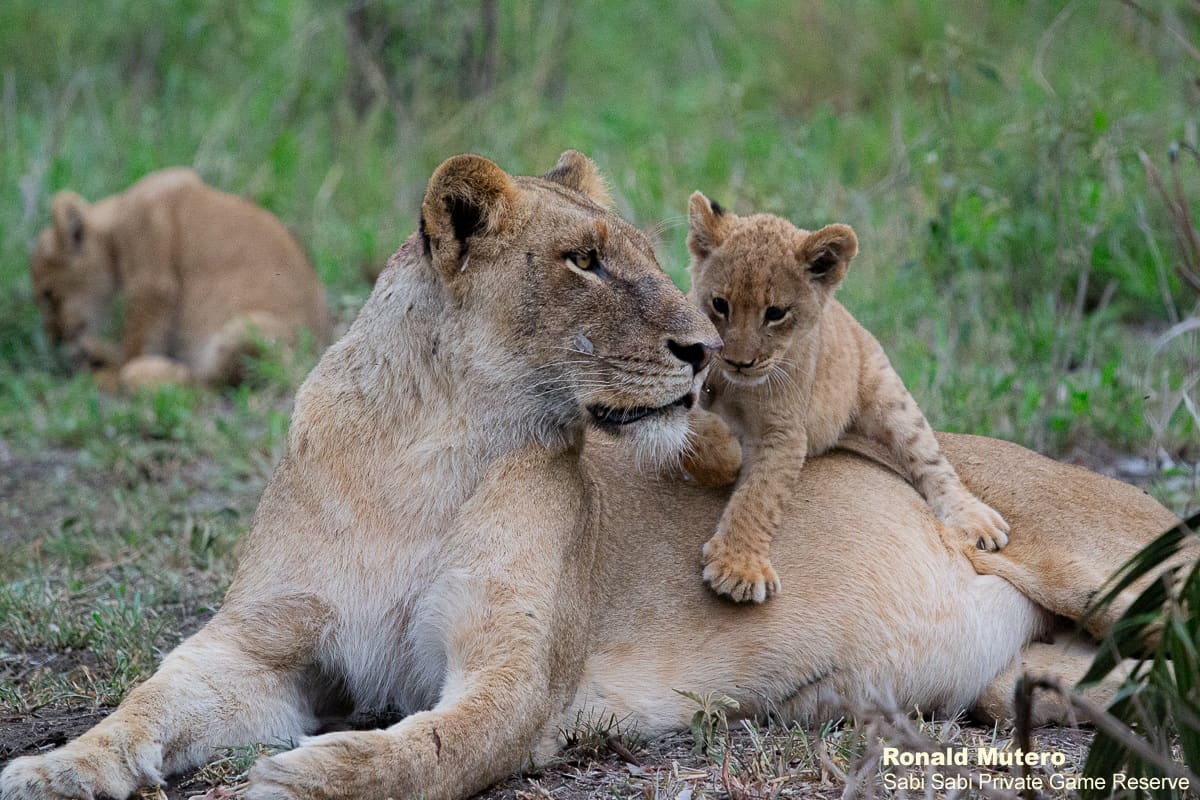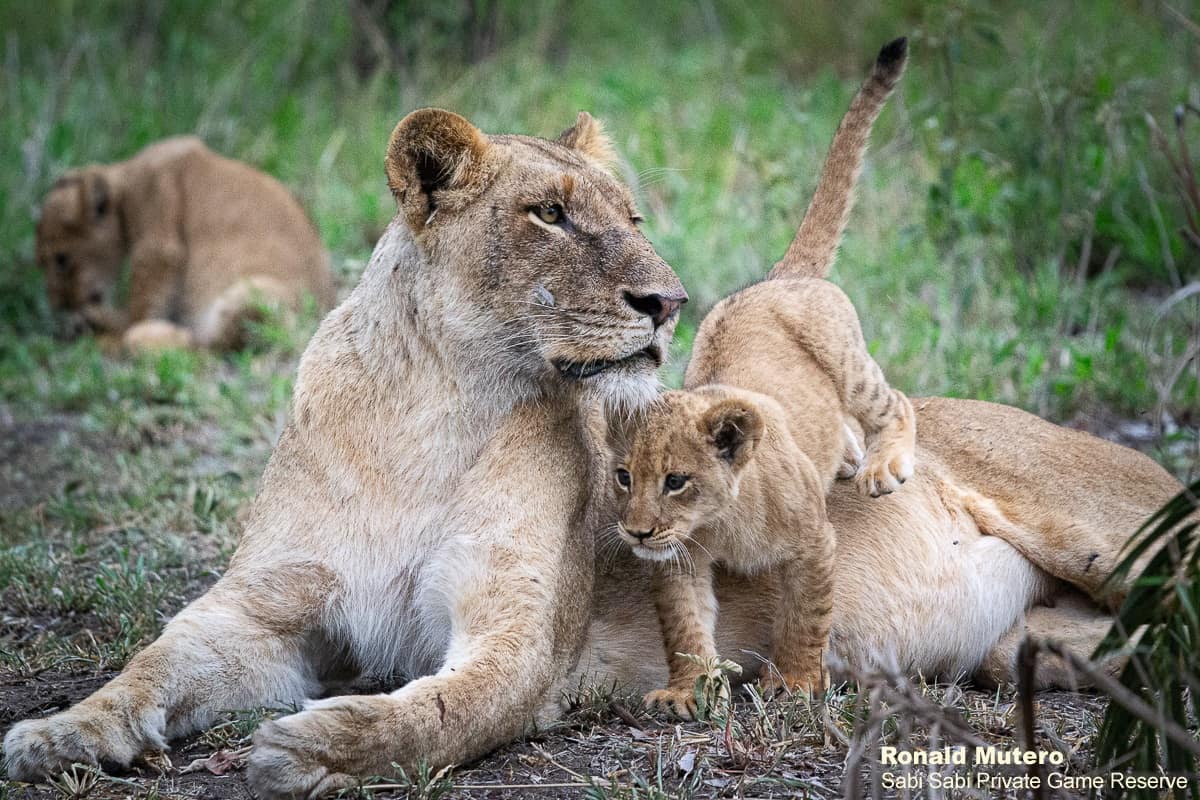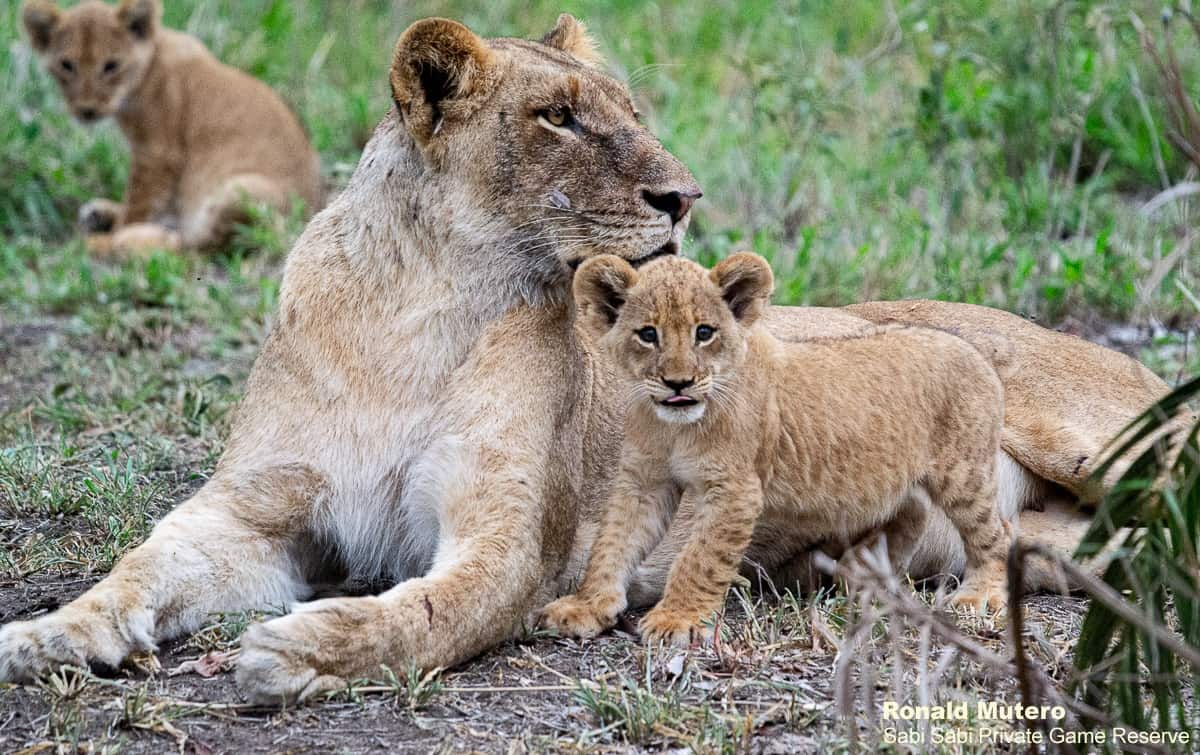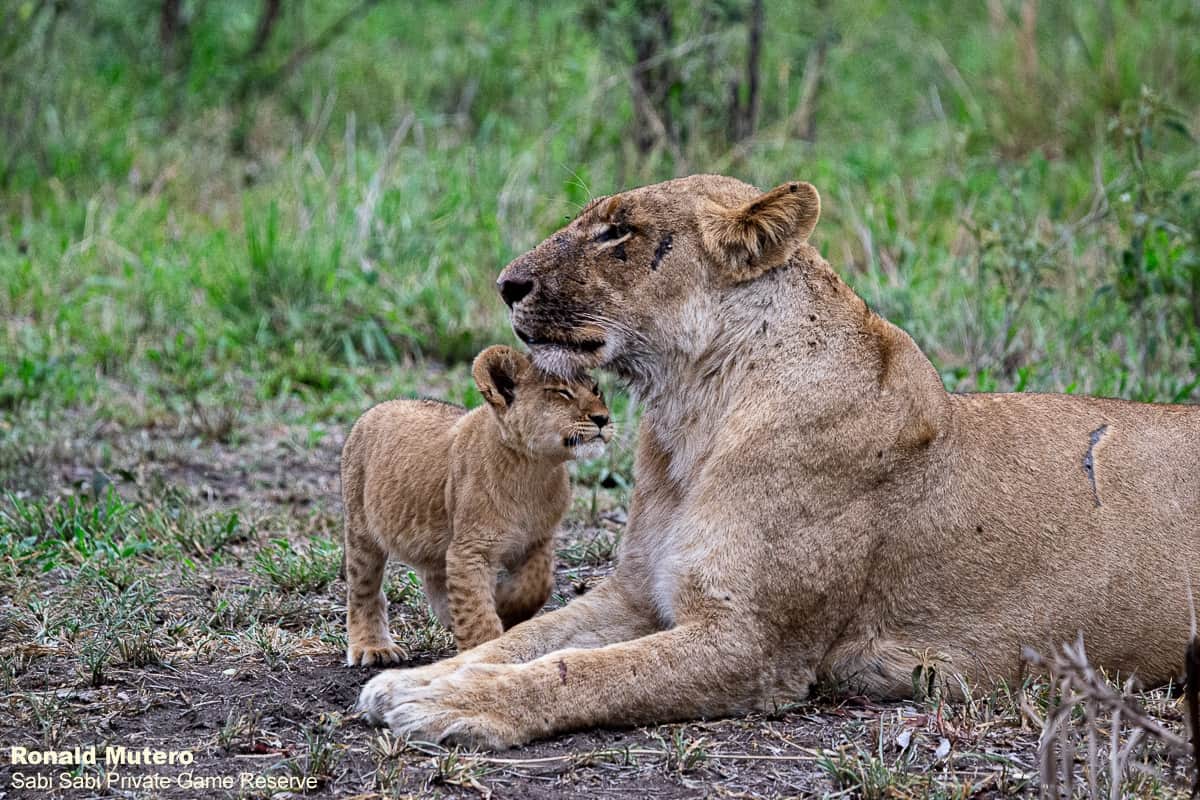 Cubs are often introduced to meat from the age of 3 months. If the cubs are females, they will stay within the pride, but if they are males, they will leave by their own accord or get driven off by male lions of the pride at about 3 years of age.
What an incredible sighting to witness and I hope these two will make it to adulthood and help to restore the once magnificent Southern Pride to its former glory.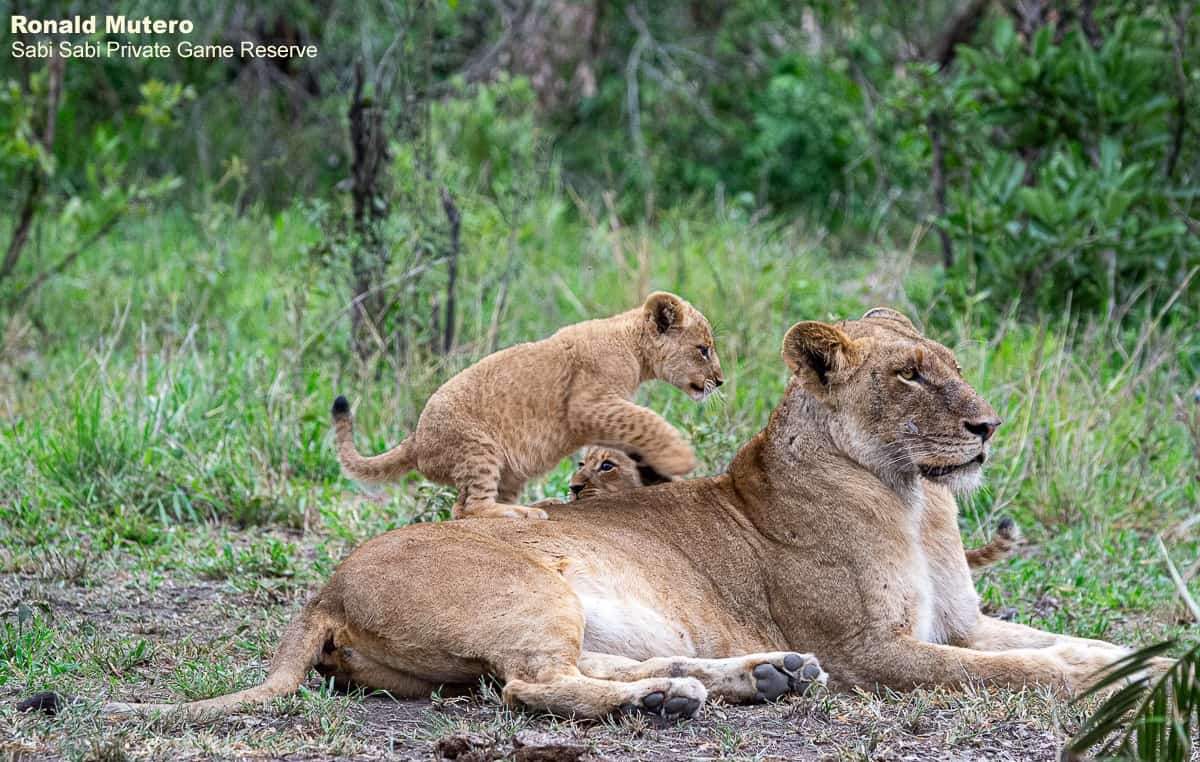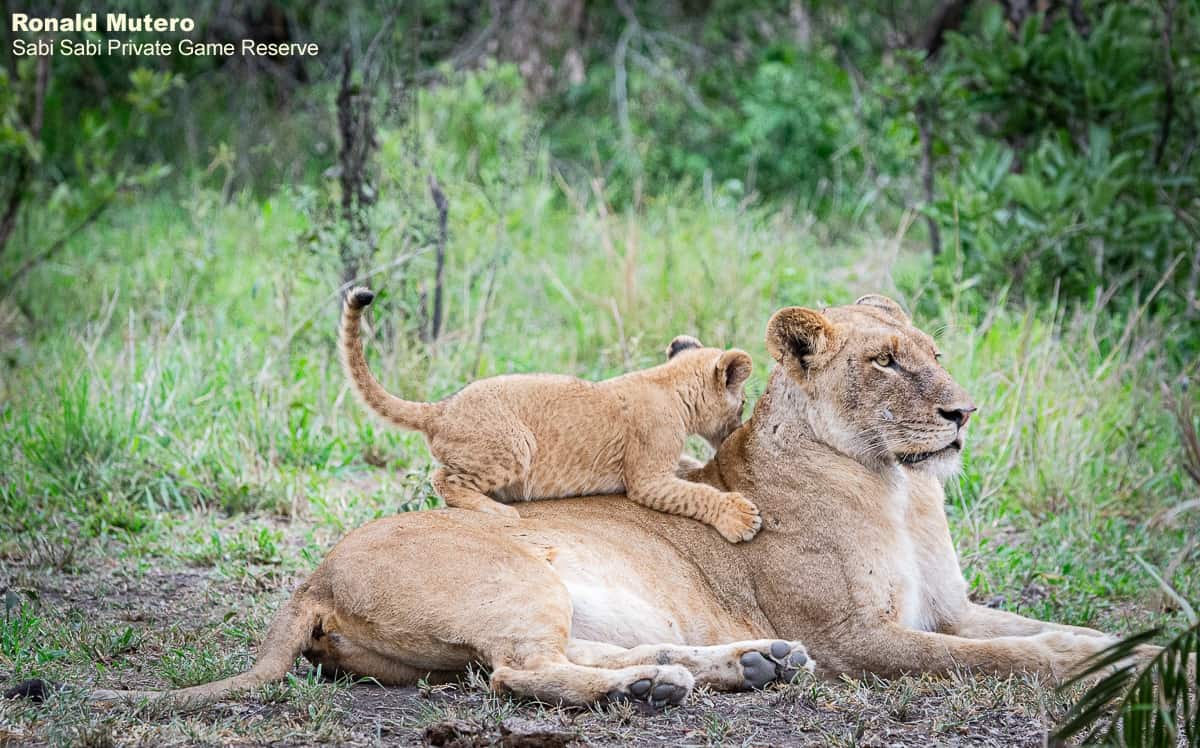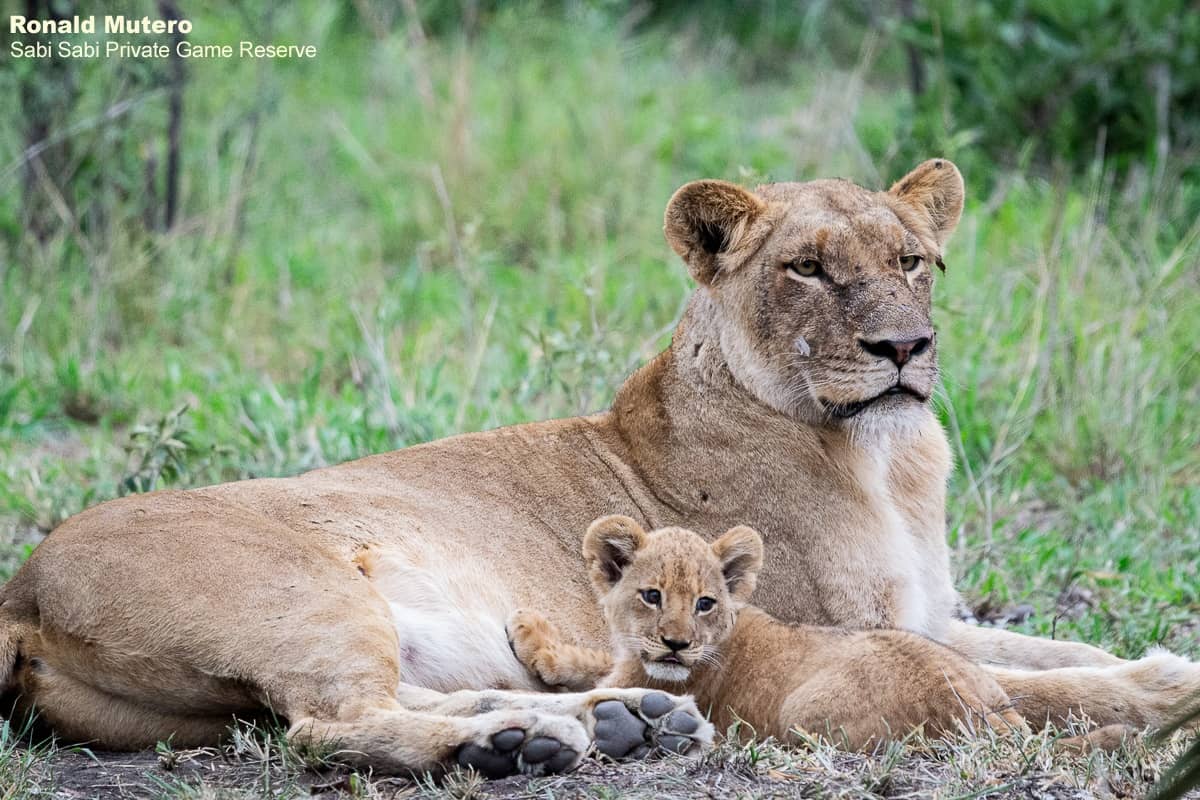 Blog by Ronald Mutero (Selati Camp Ranger)