This week was magnificent – not only did we have sightings of the Super 7, but we welcomed our first guests in 5 months!!  We are all quite familiar with the Big 5 (elephant, lion, leopard, rhino and buffalo), and adding cheetah and wild dog to this makes up the Super 7.  We hope you enjoy this week's highlights…
A journey of giraffe making their way from tree to tree, snacking on the way.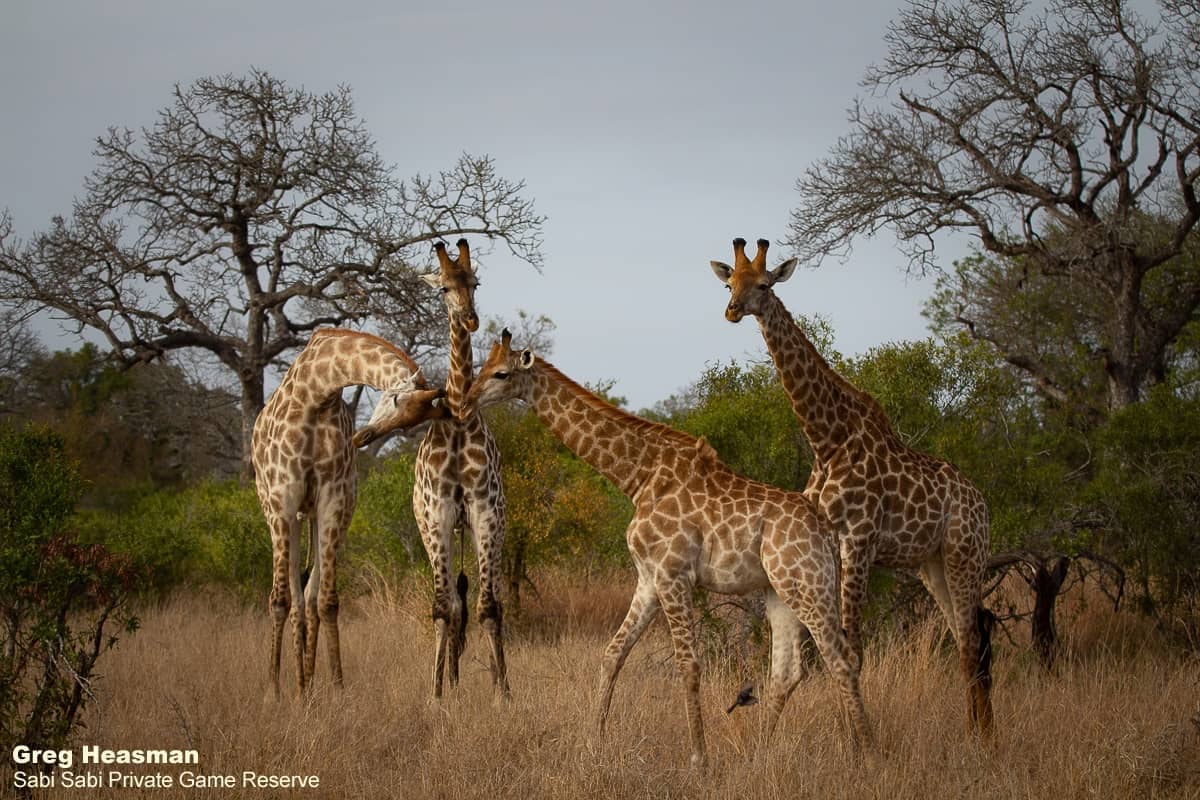 The Bateleur is a bird of prey, well known for the spectacular contrast of colours and for it's very short tail. You can clearly see here how the folded wings extend way beyond the tail feathers, but this short tail allows for much more impressive aerial manoeuvring during the hunt.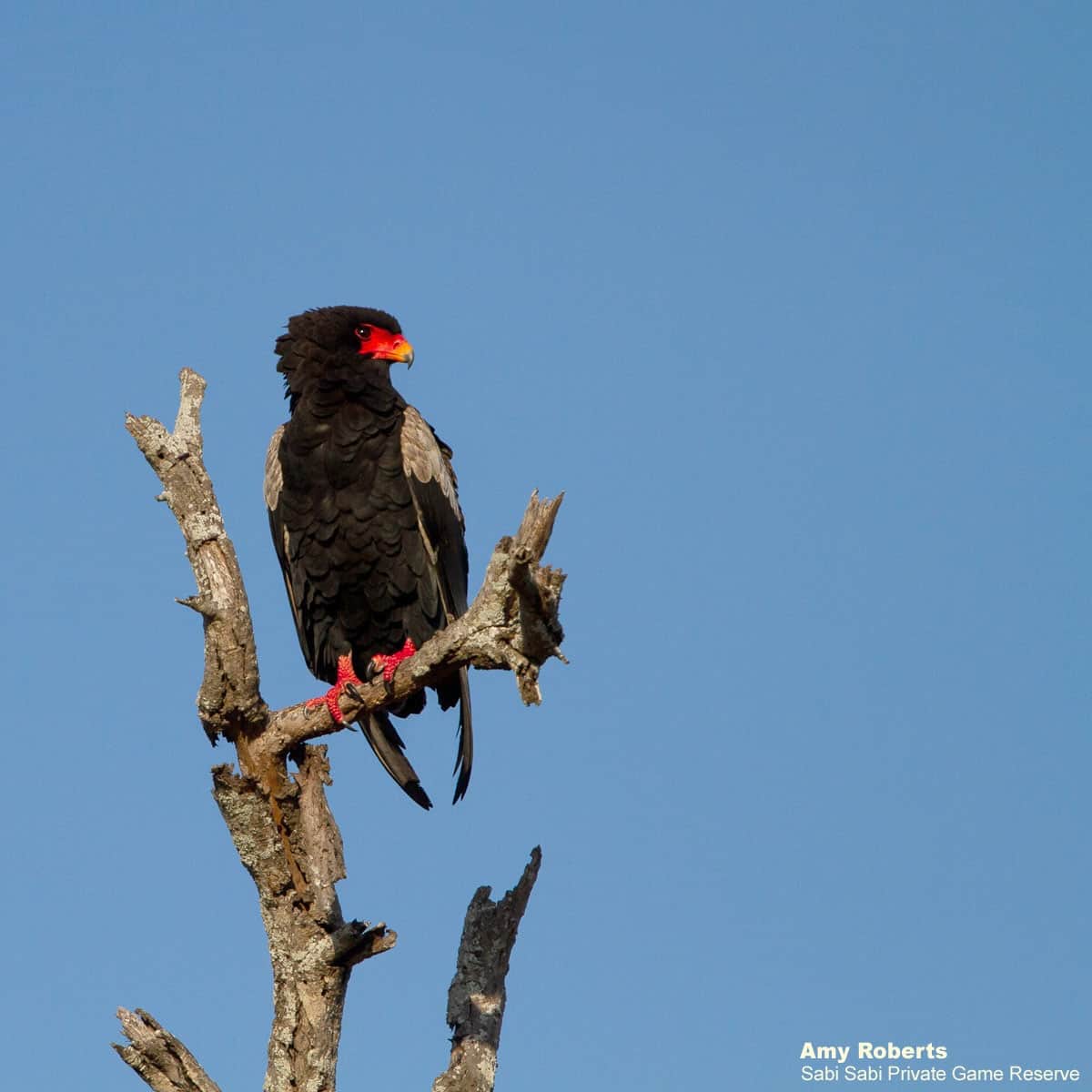 A curious hyena keeps a close eye on some impala moving about in an open area.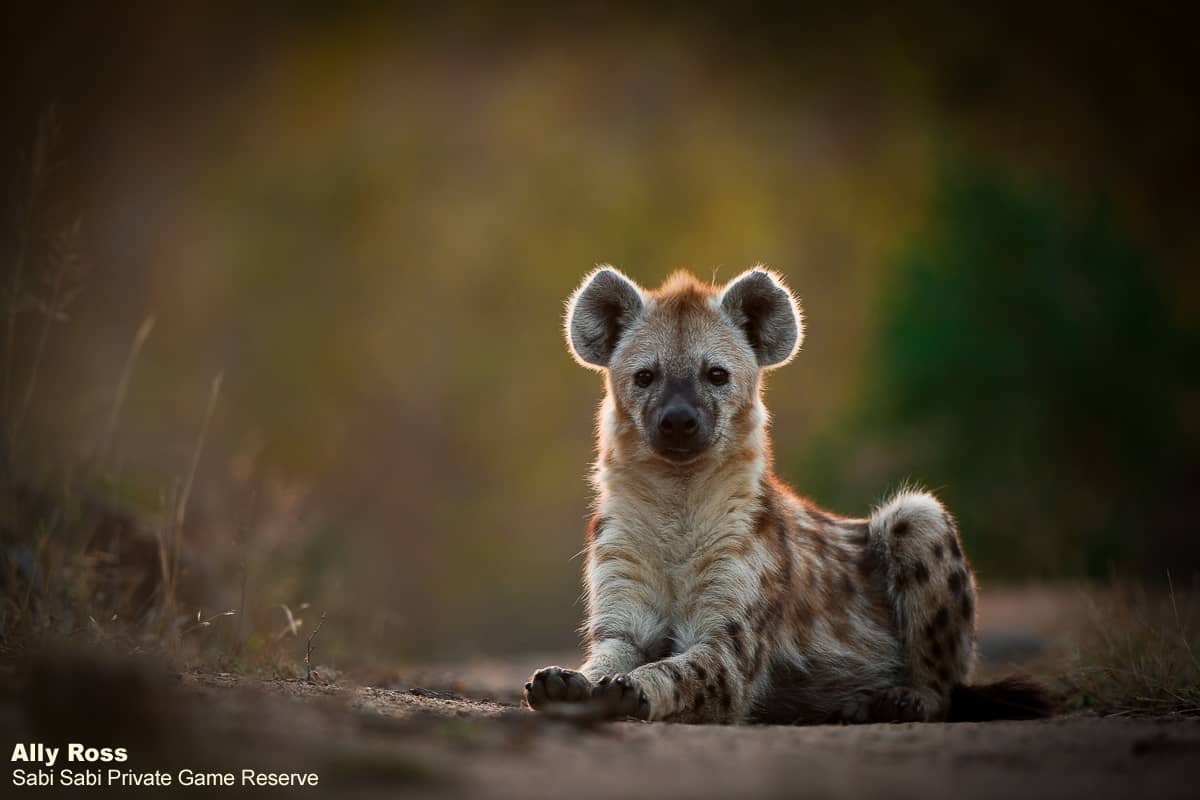 As a herd of elephants made their way through a thicket, a Woodland Kingfisher held its ground, watching as they moved through.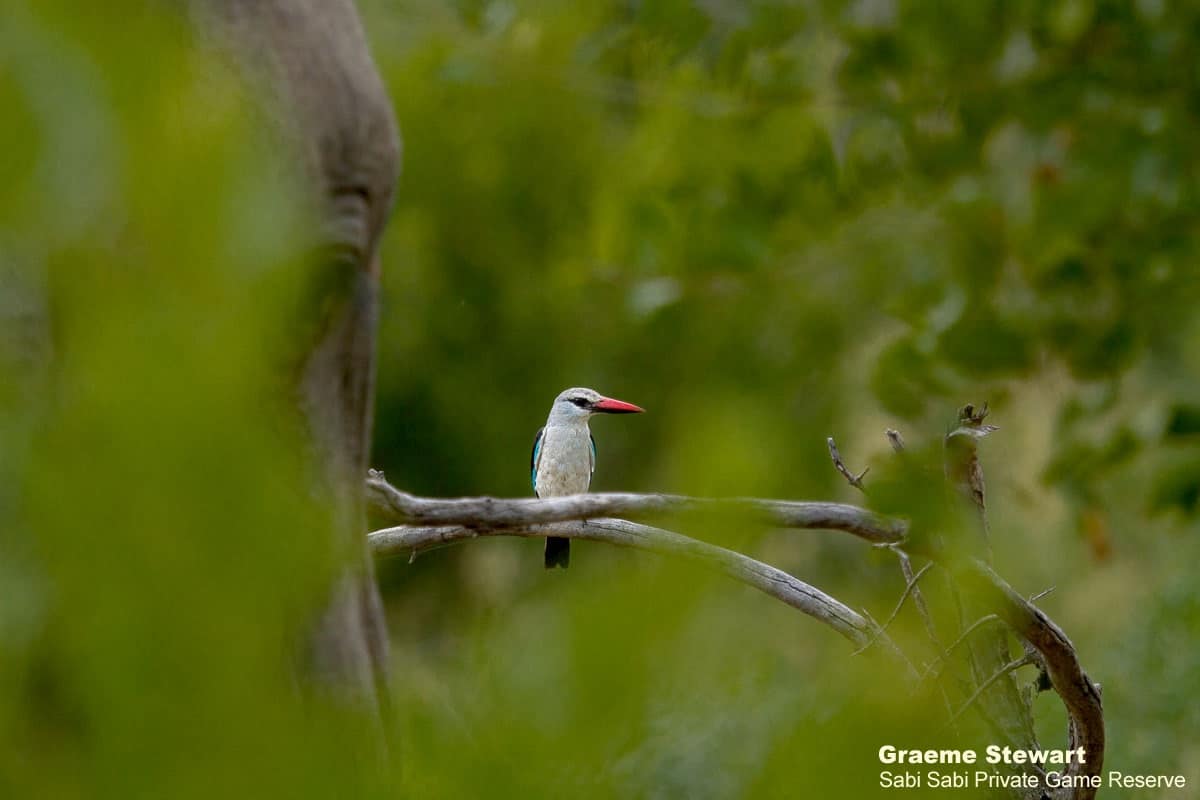 It is always such a treat when we get to see Southern Ground Hornbills as they are usually a little shy and we don't get too close, but Louise was very fortunate to get a close up sighting of this endangered species.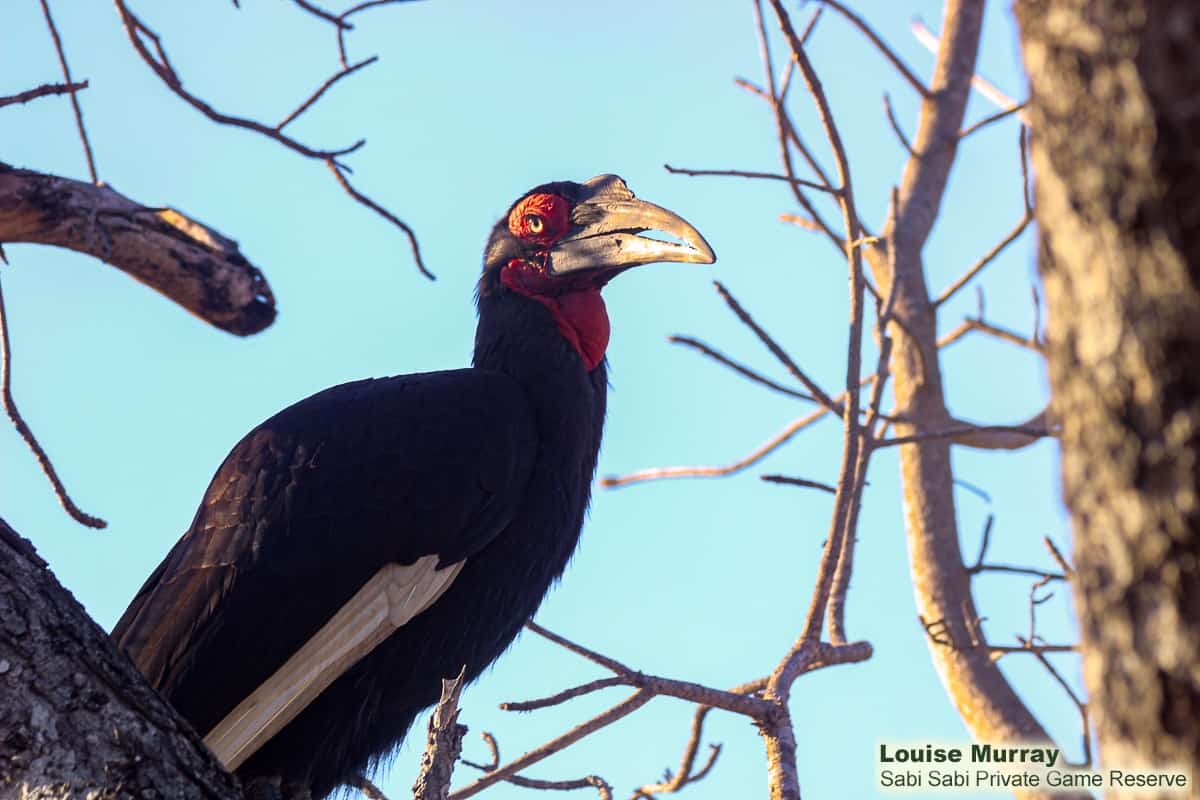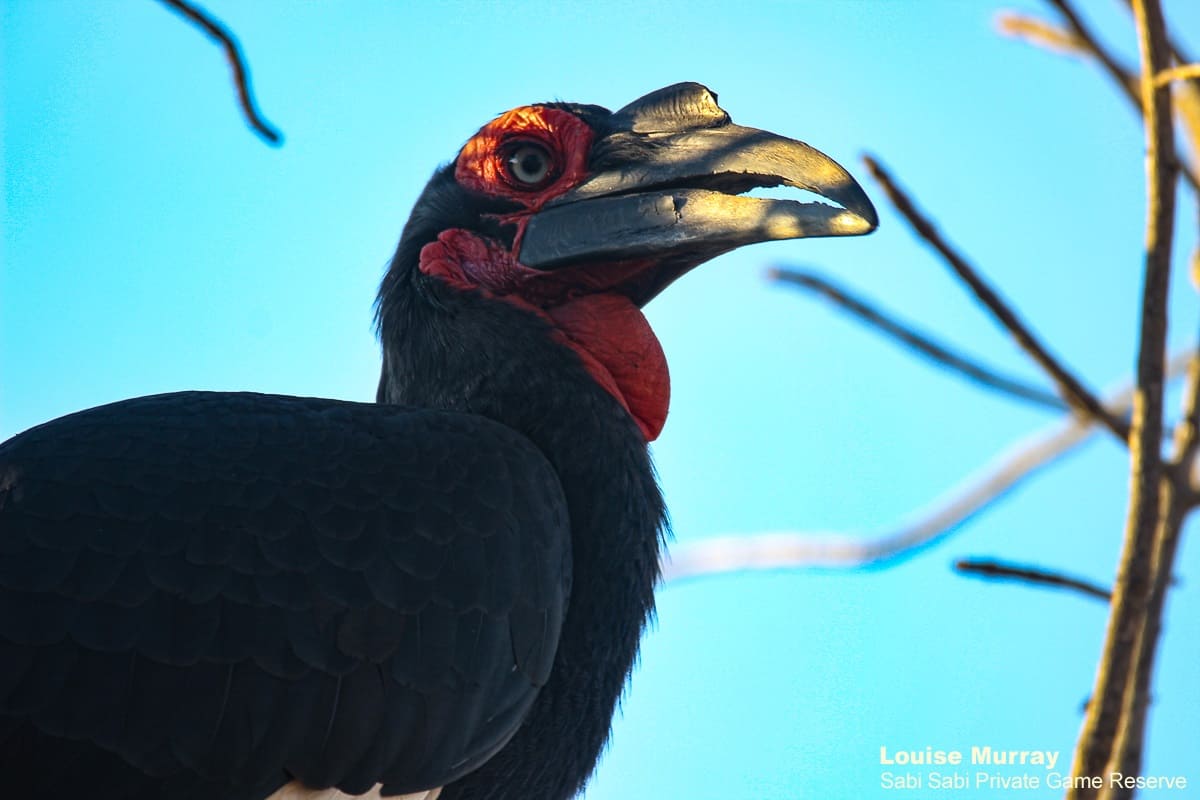 This male waterbuck stares with focus, listening to the calls of lions in the distance.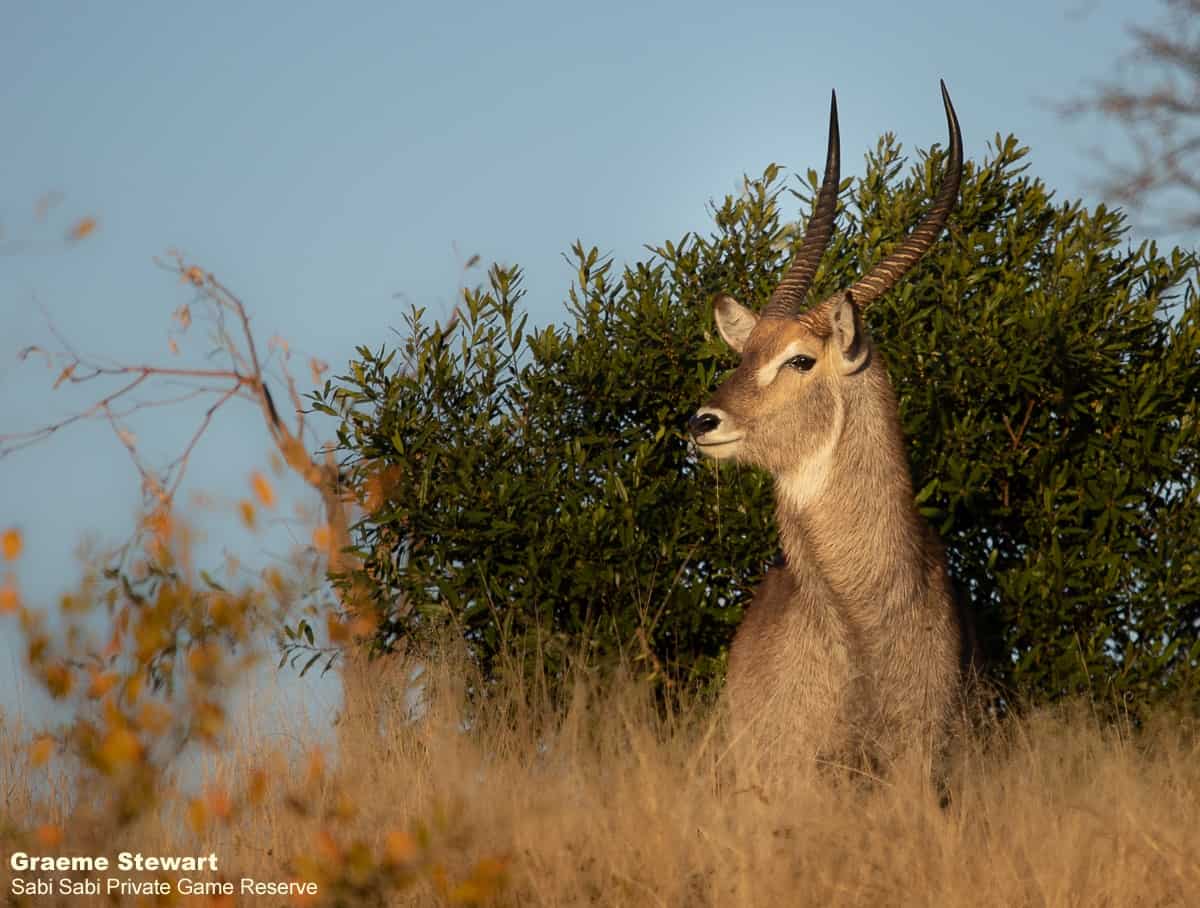 The Styx Pride, who we have seen regularly during lockdown – comprising of 4 females, the Styx male and the Nkuhuma male – seems to possibly be split up at the moment.  We have seen the Nkuhuma male alone, as well as only 3 females with no sighting of the 4th female and the Styx male.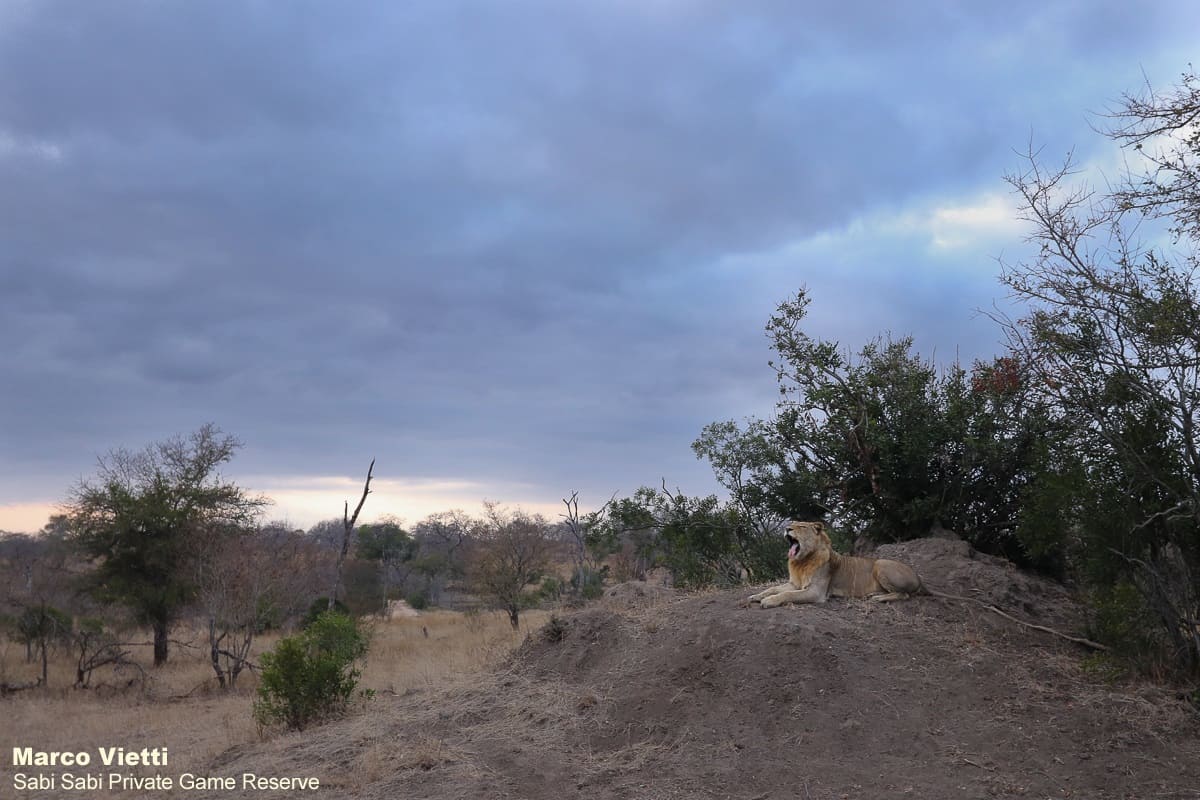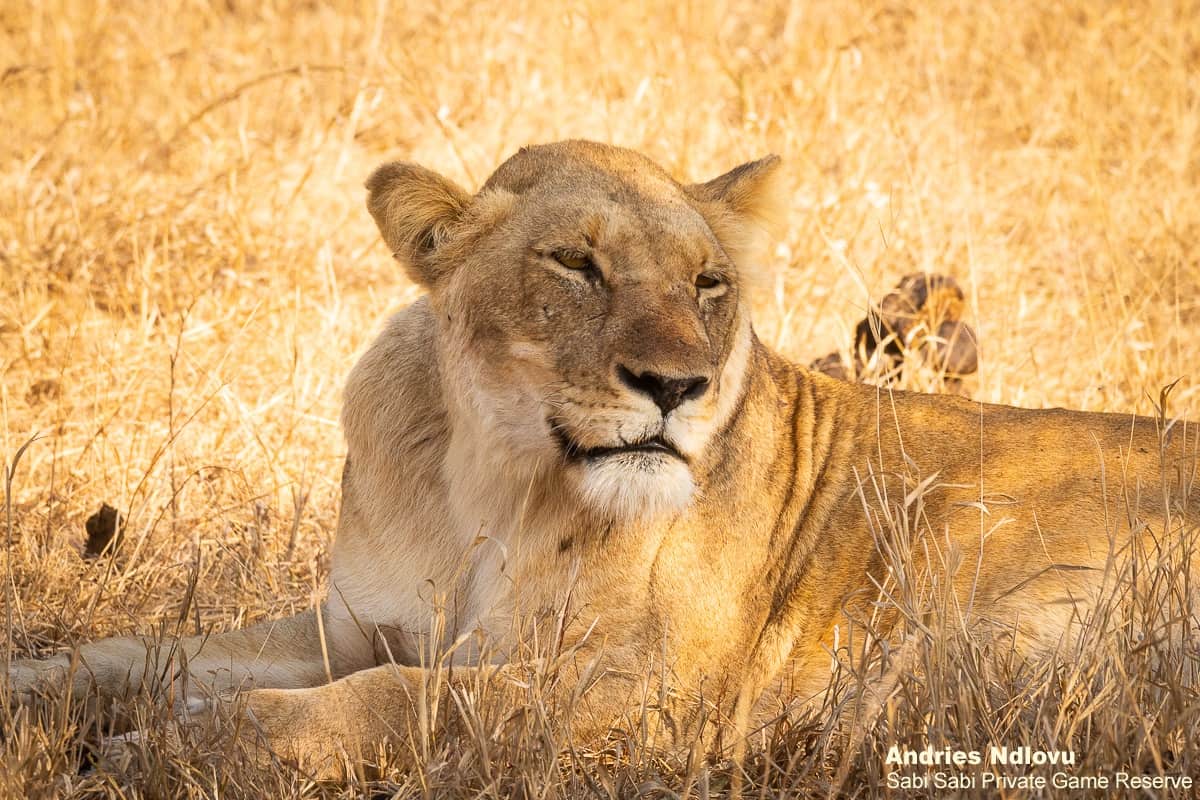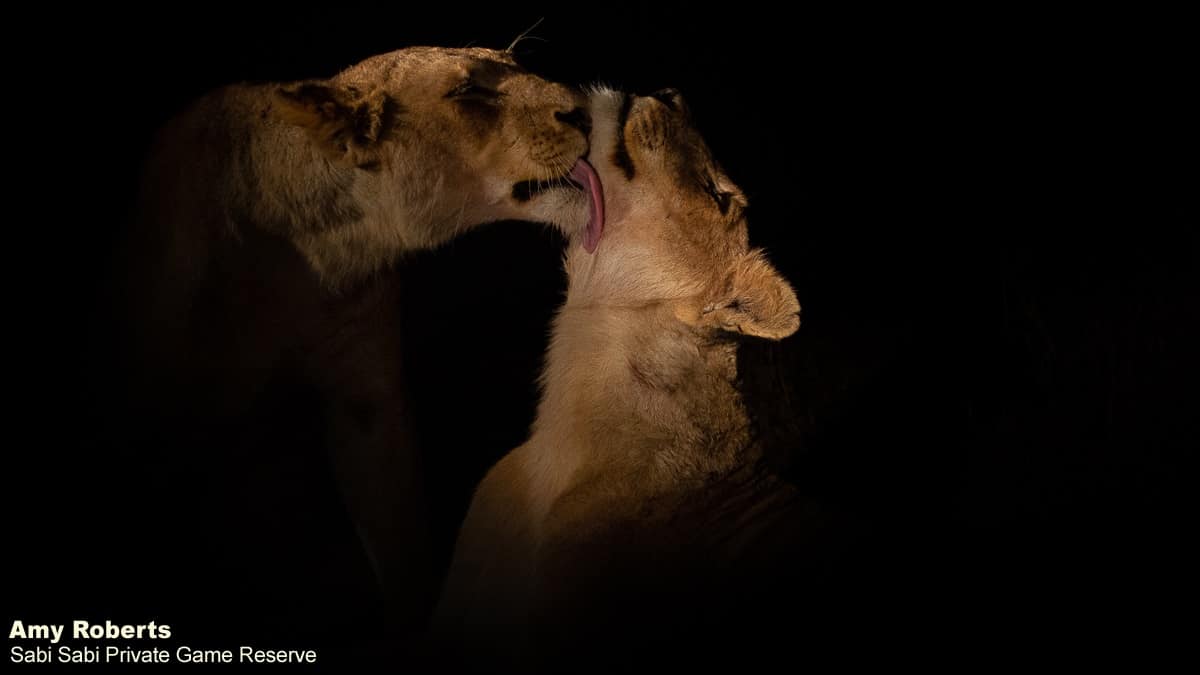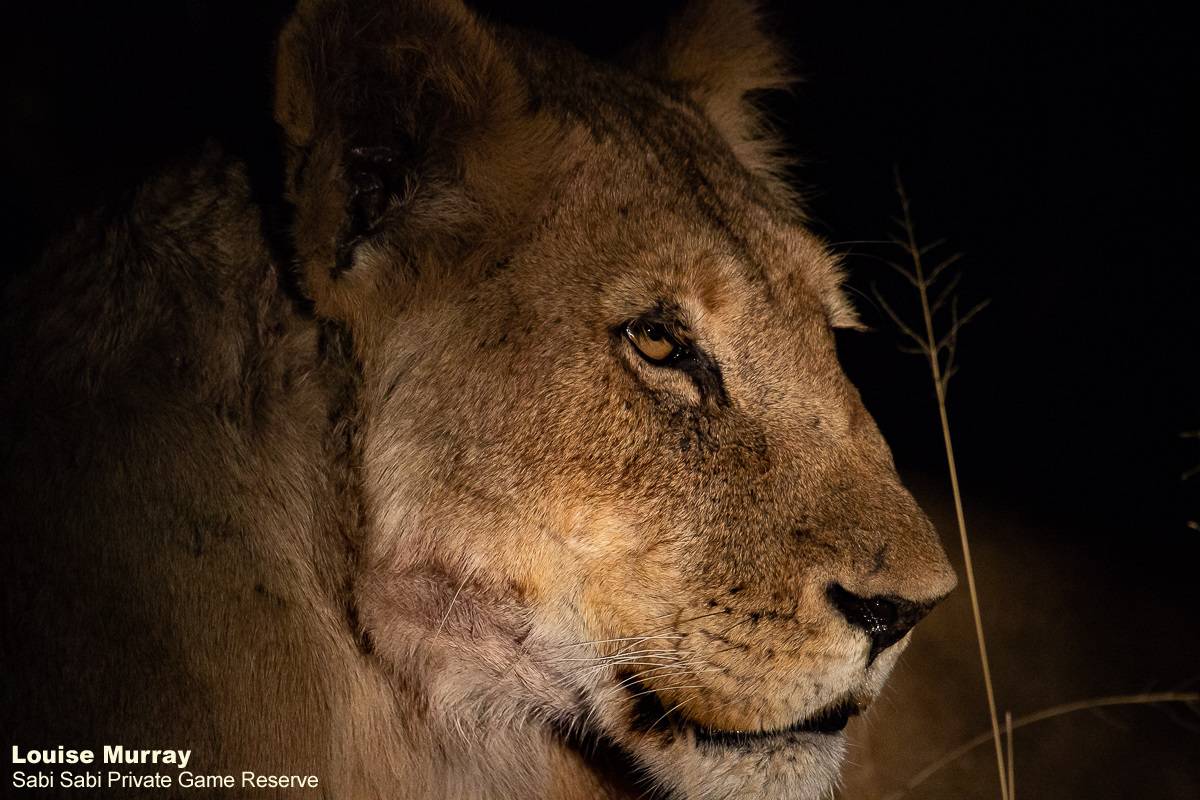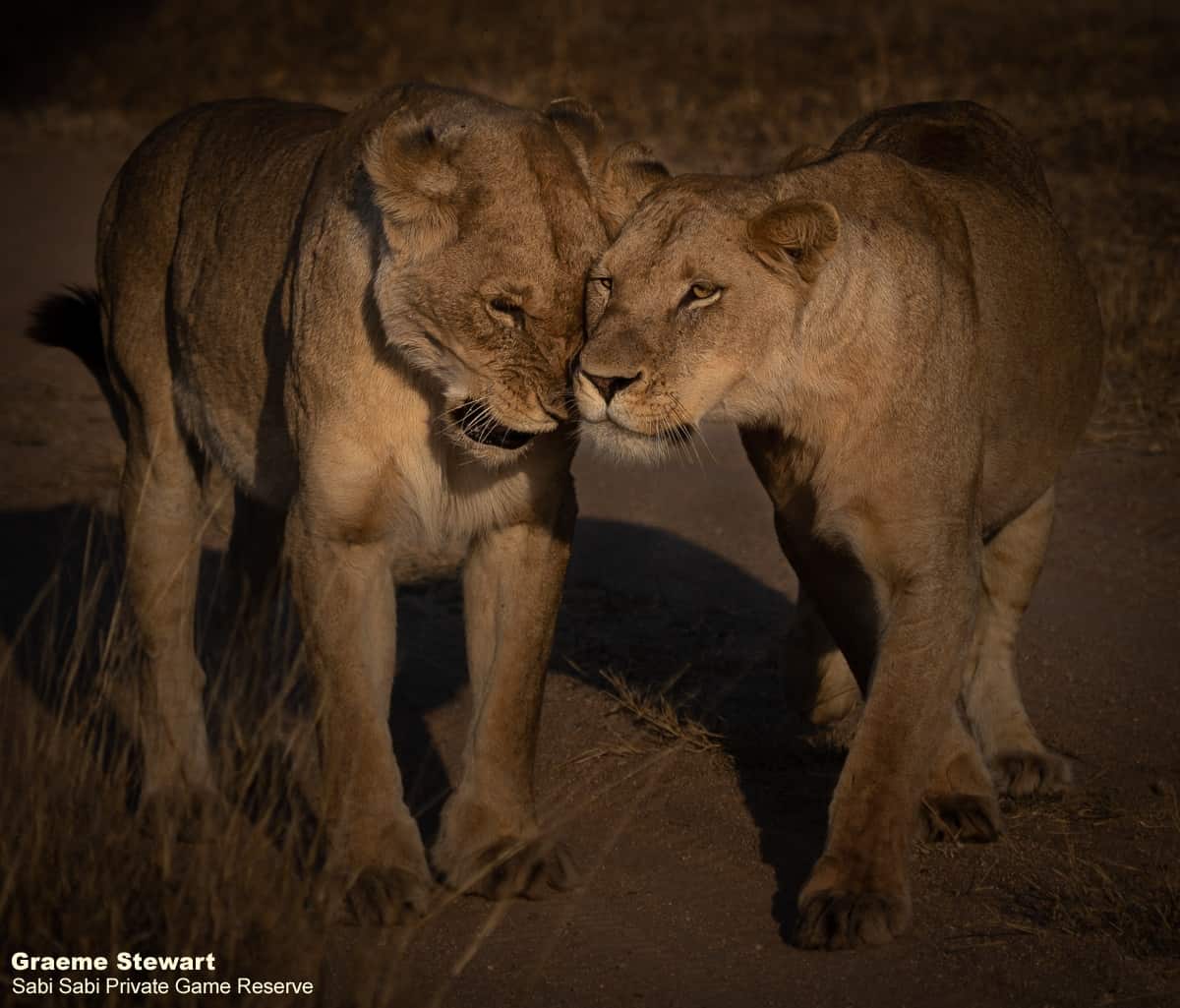 We were woken by the sounds of lions roaring close to Bush Lodge and found the four N'waswishaka male lions lying in an open area, basking in the sun. They have stuck around this area for some time now, allowing for great sightings of them – day or night.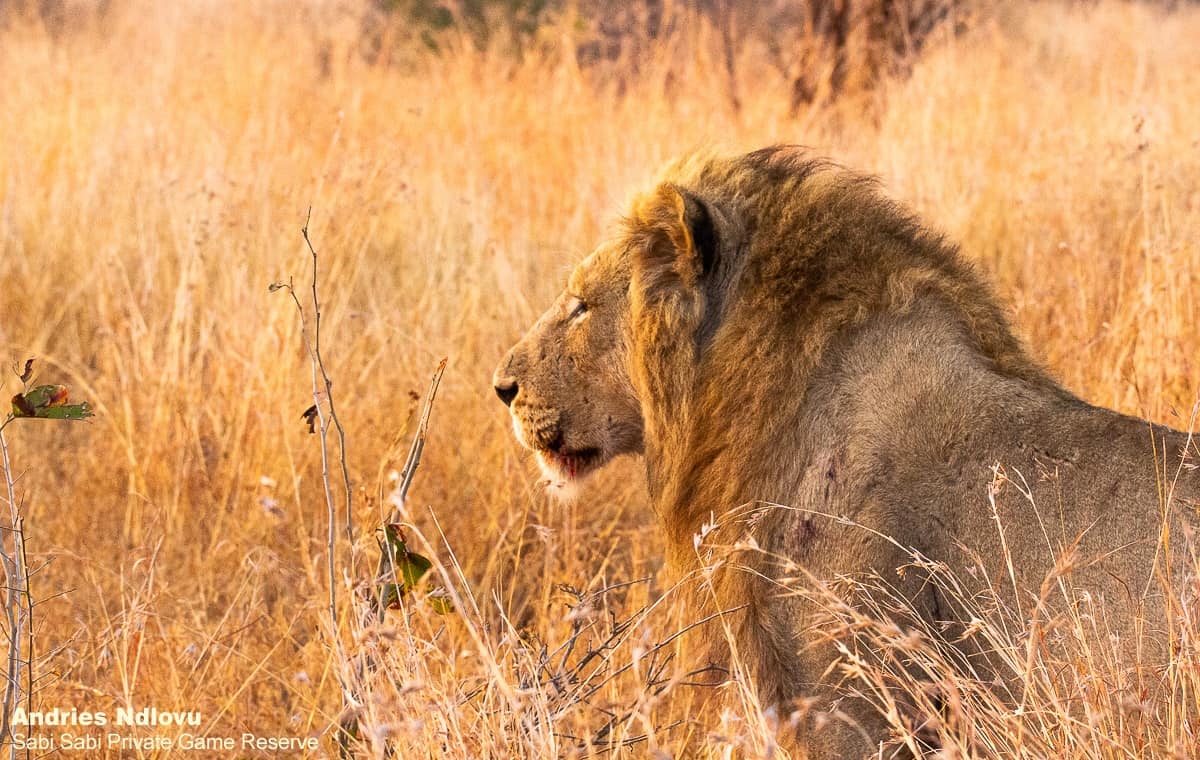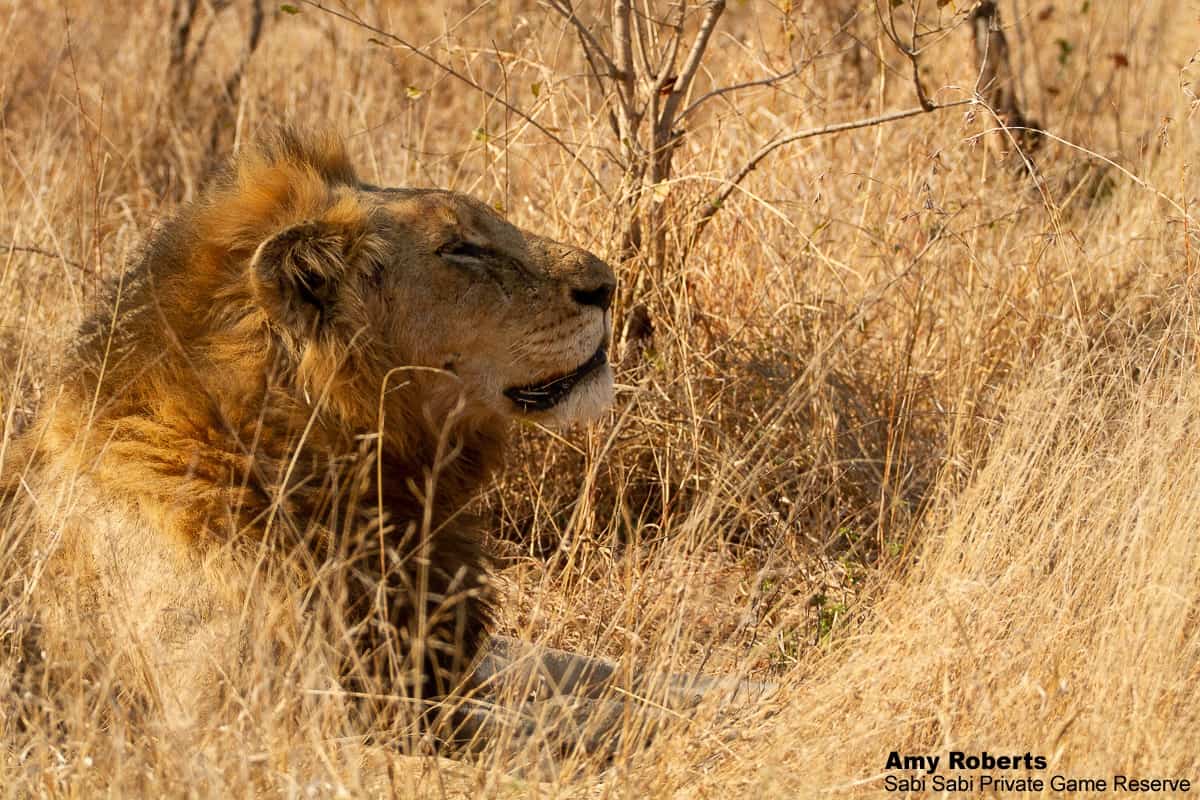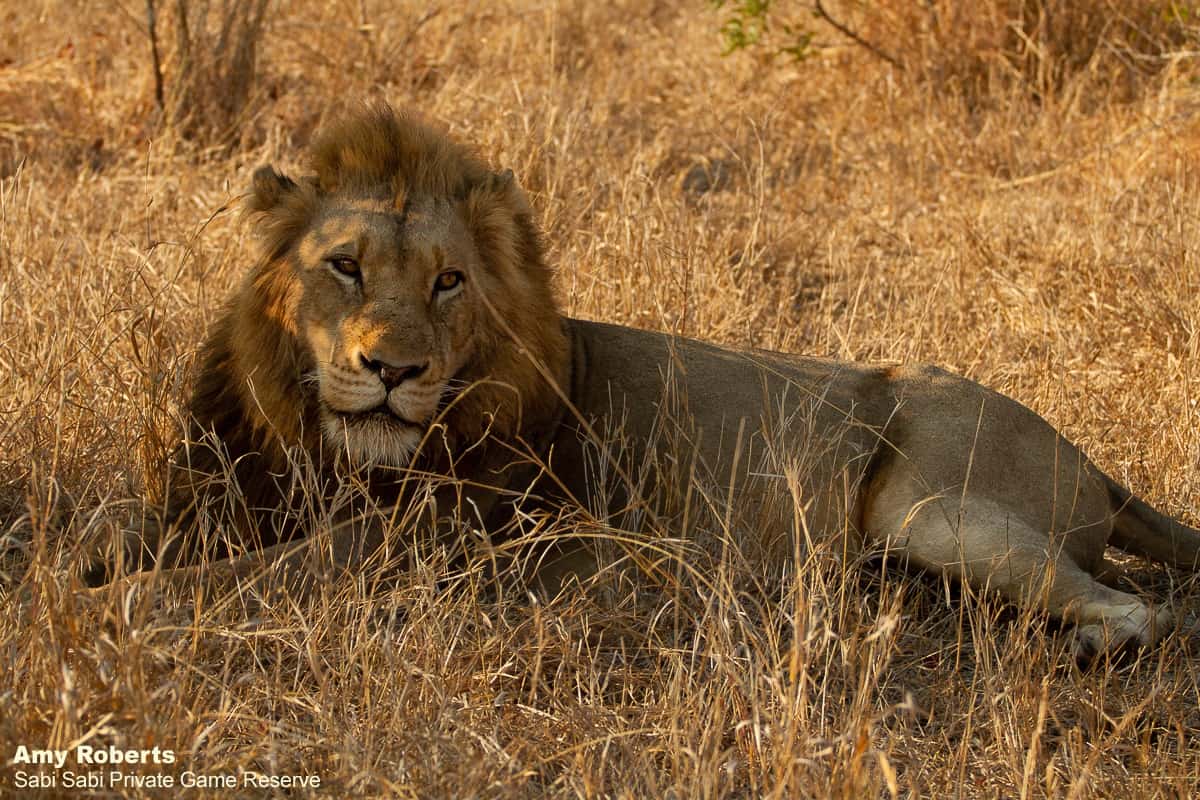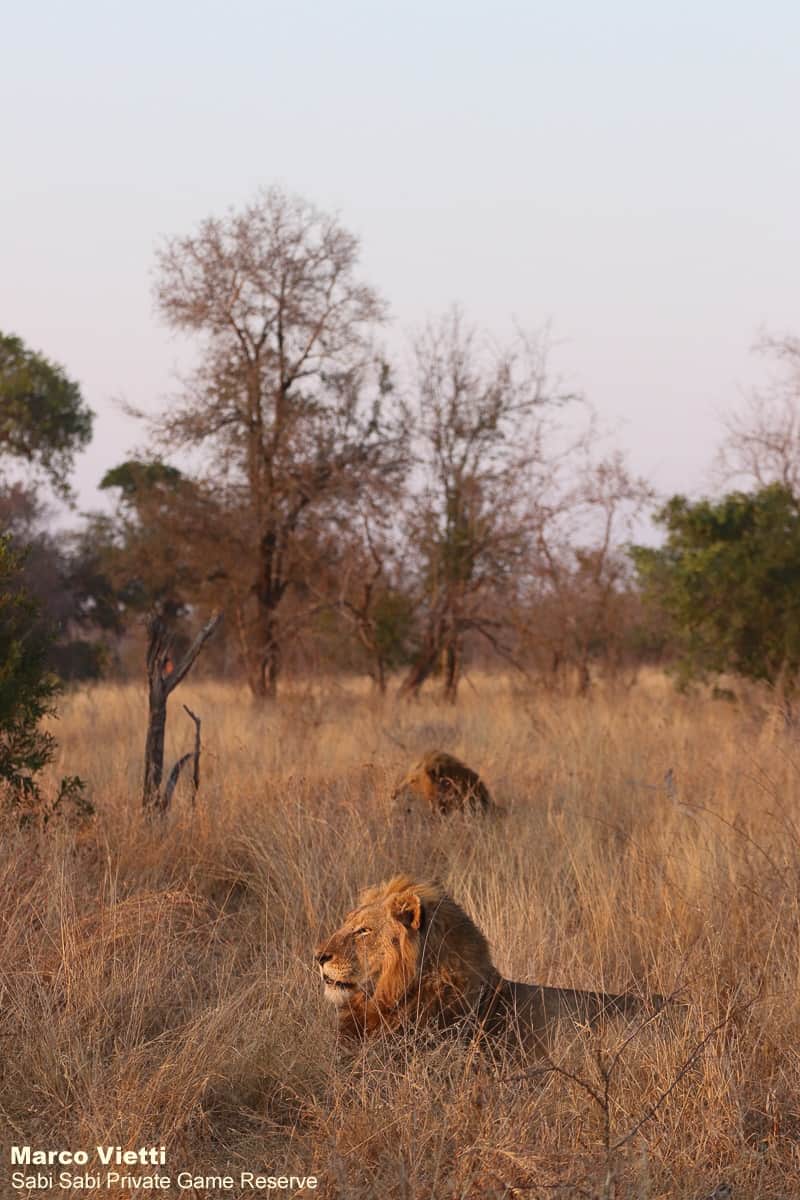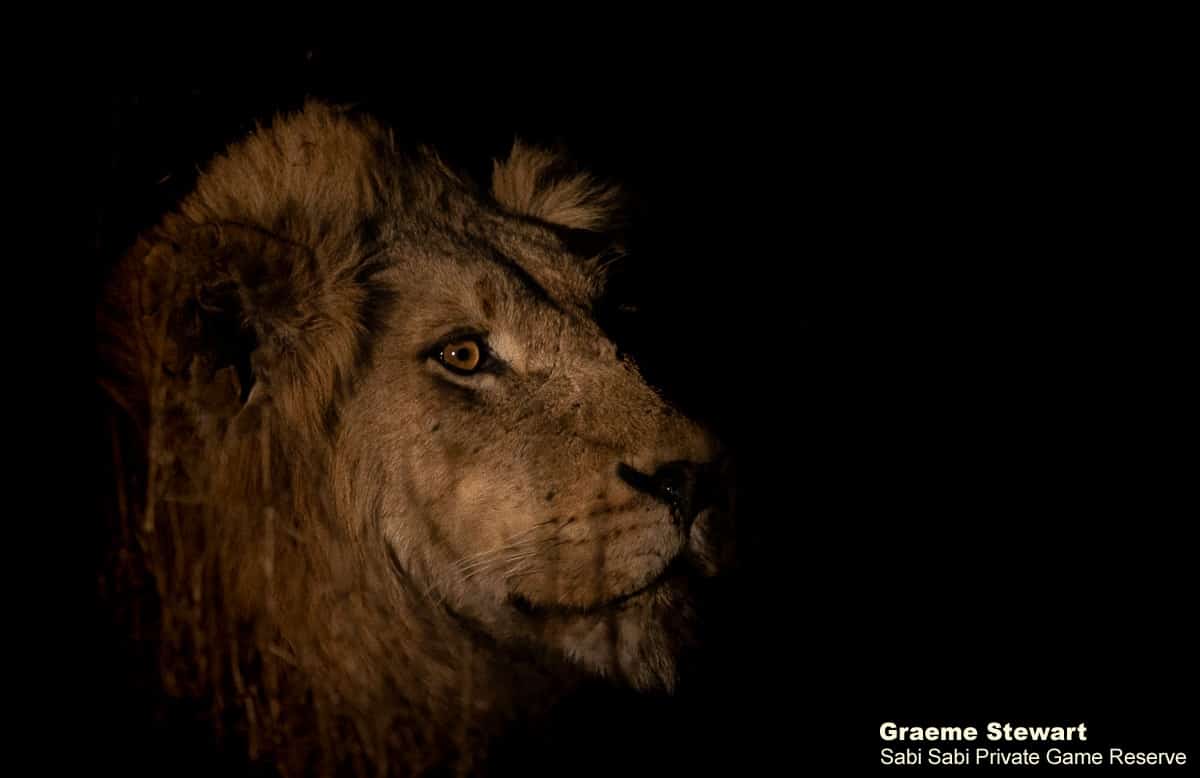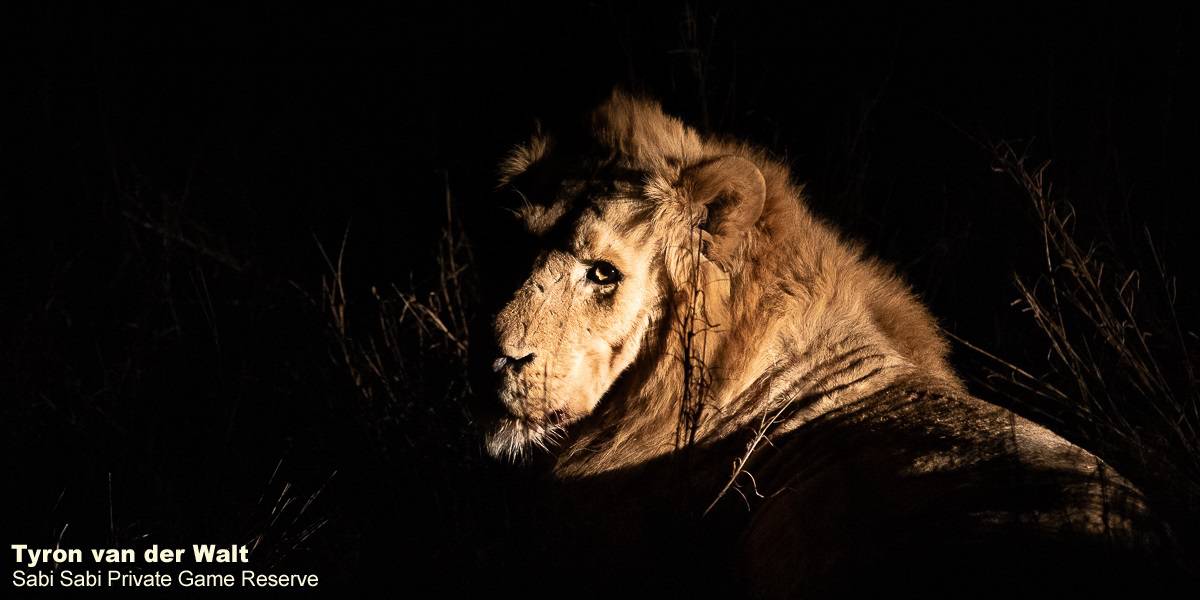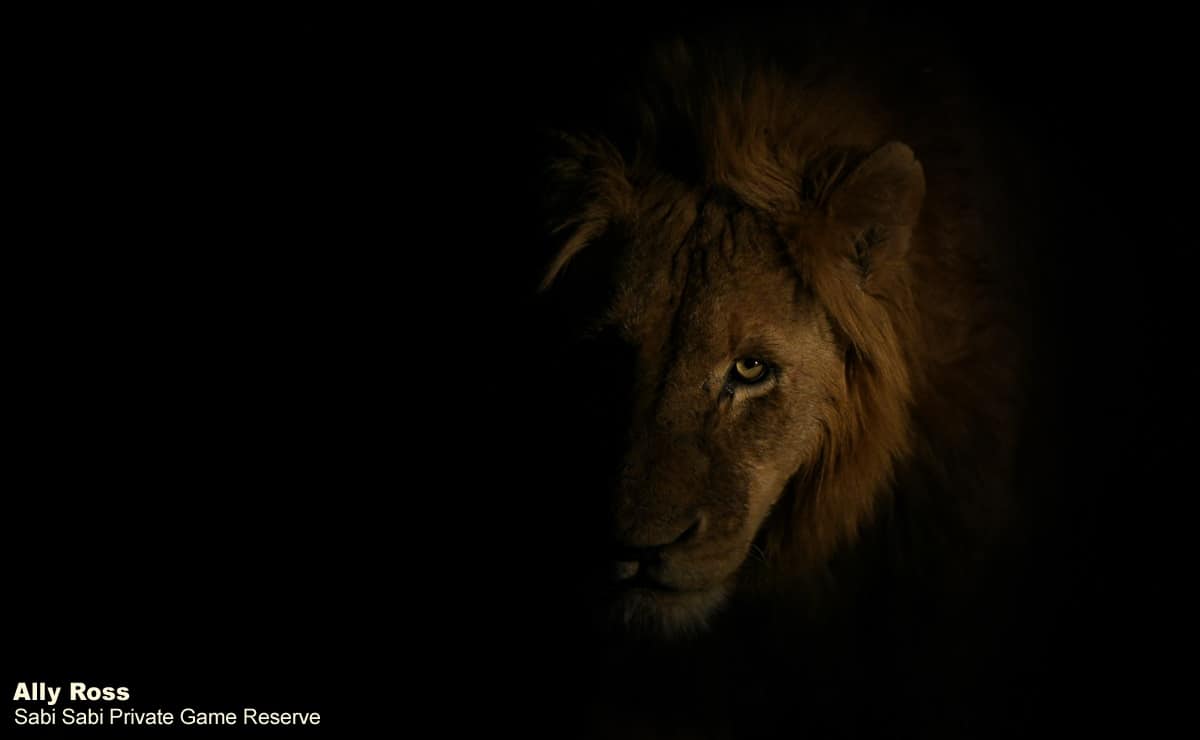 What a pleasant surprise when we approached a watering hole and saw the White Dam male leopard quenching his thirst. He soon moved off, sniffing, rubbing and scent marking on a Marula tree.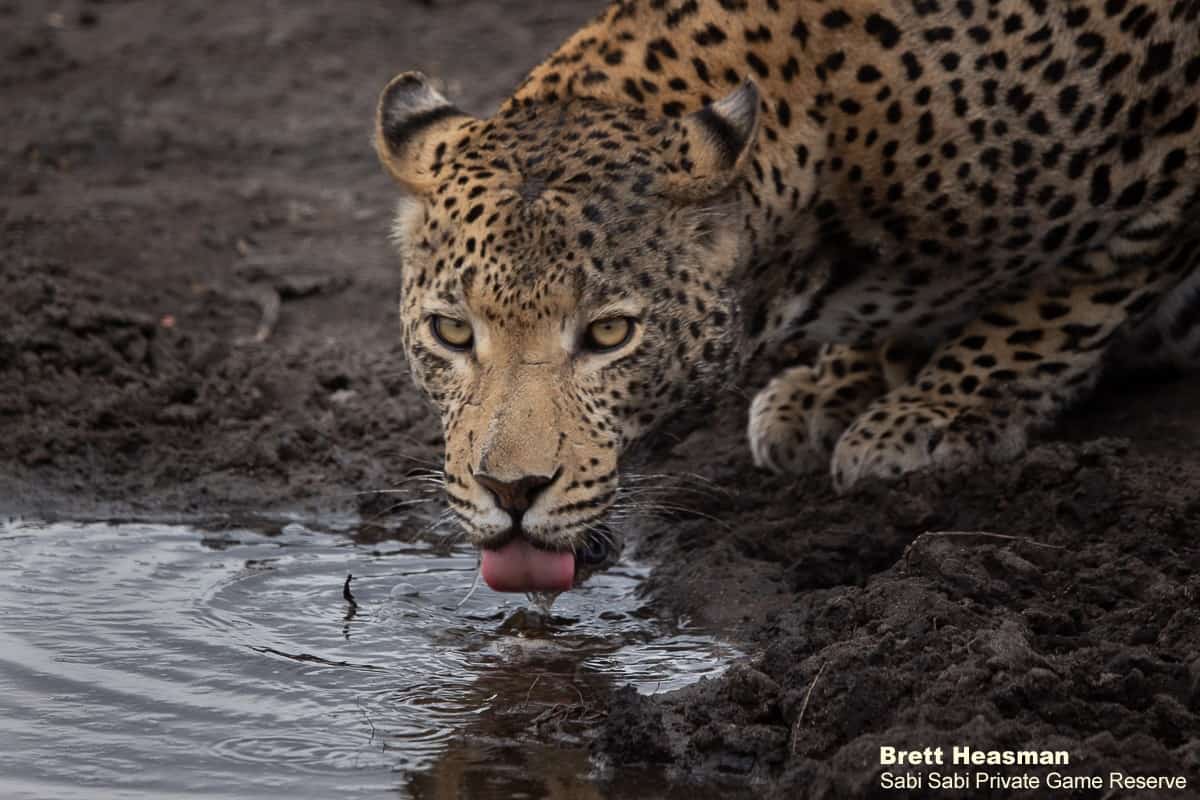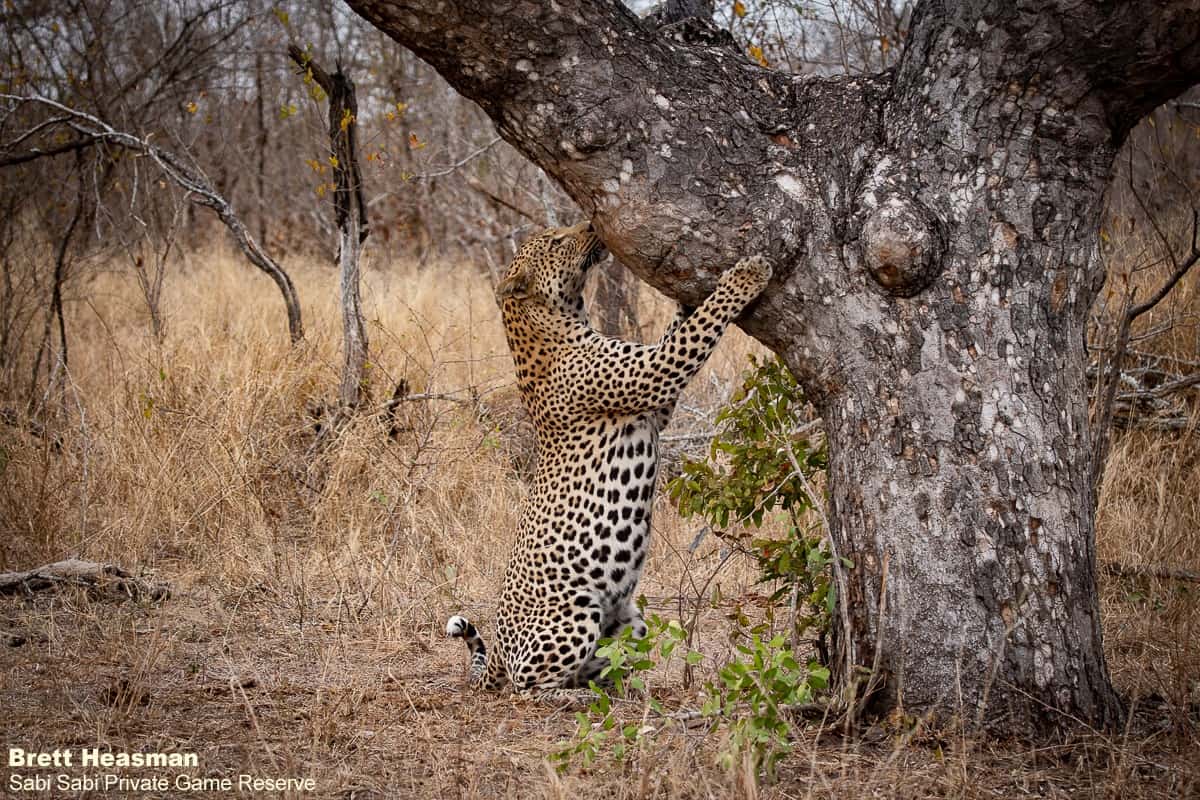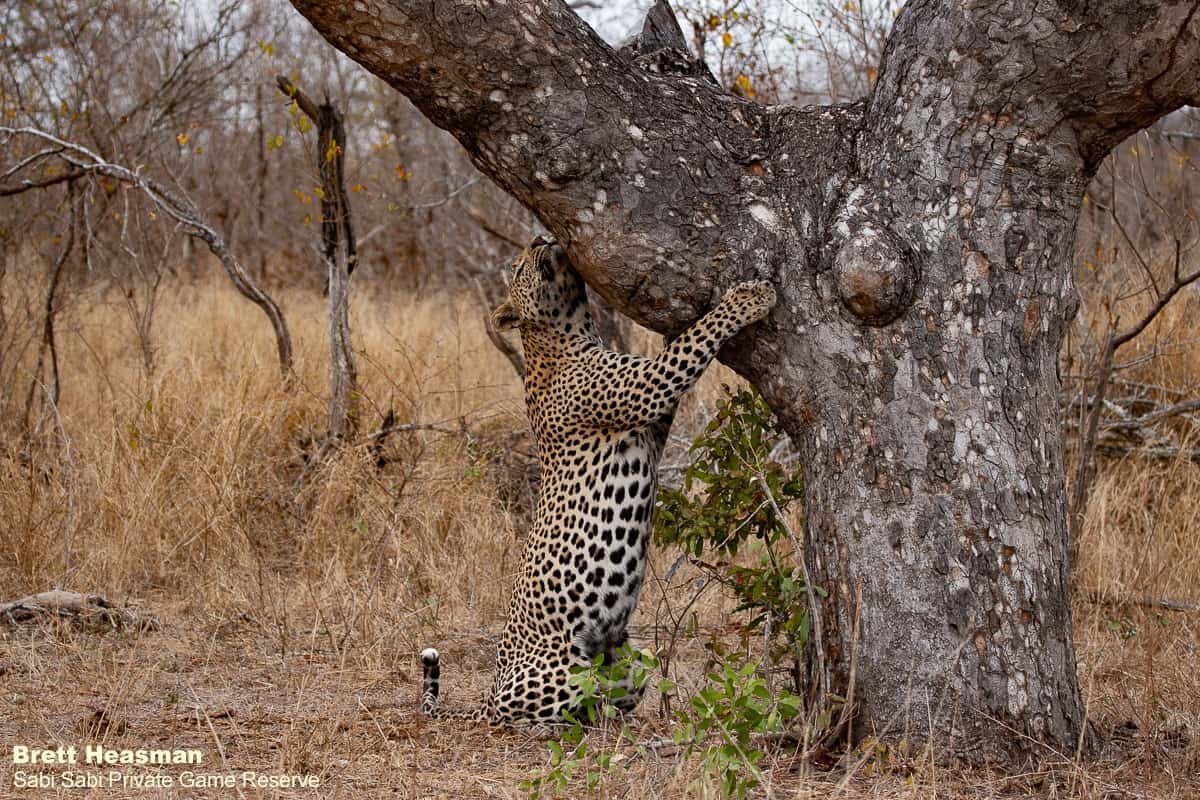 On our way to our coffee stop, we found Scotia female leopard lying just off the road.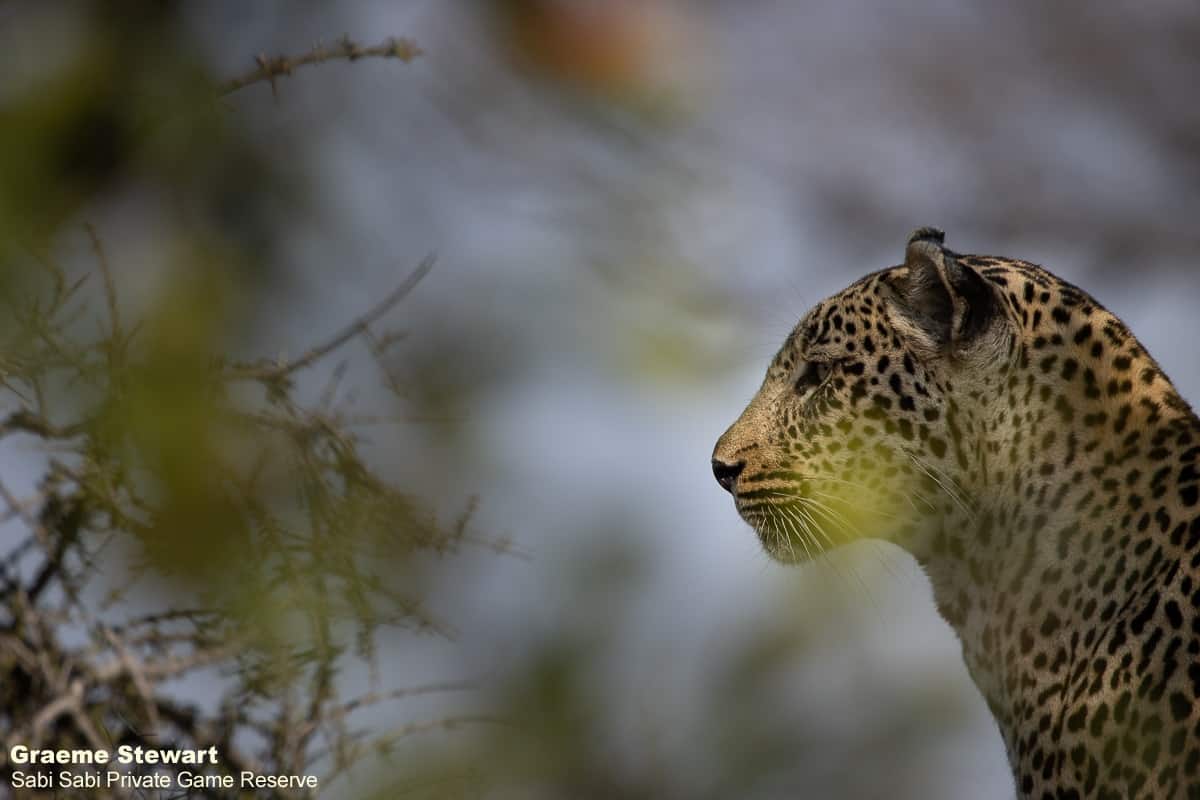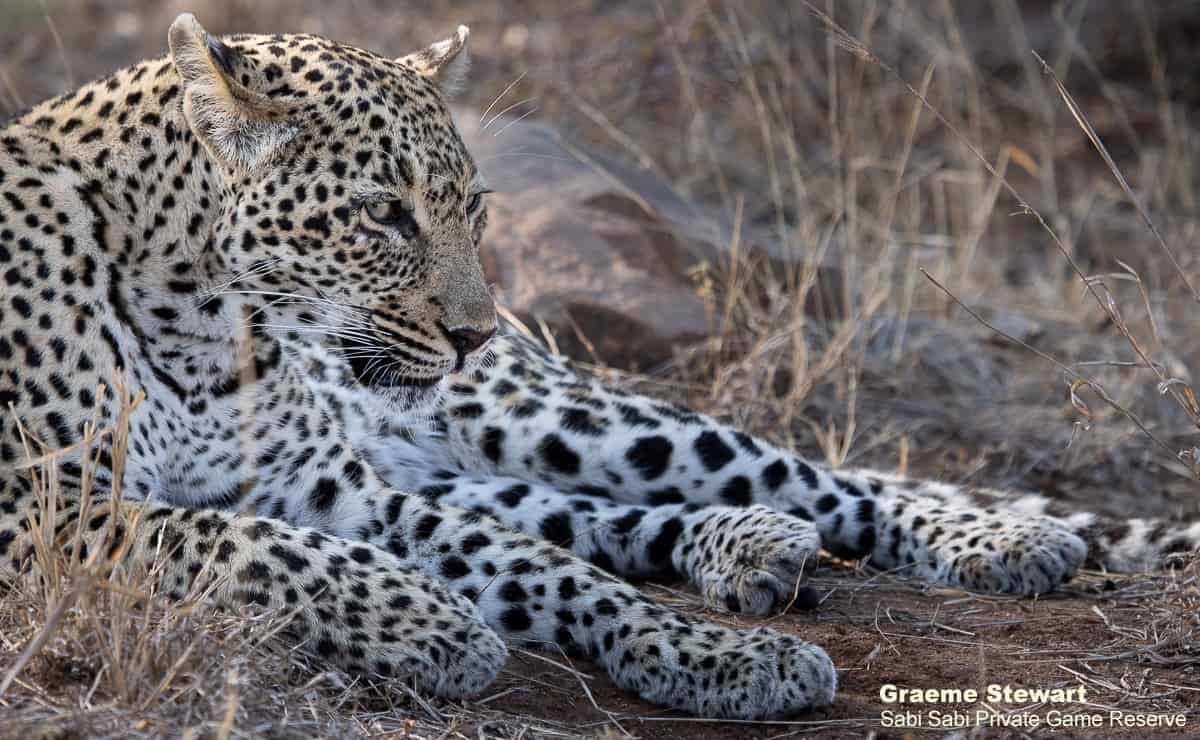 In the cool morning air, when we were investigating a set of Leopard tracks, we heard the alarm calling of vervet monkeys in the distance. We immediately went to where the calling was coming from, only to find a tree full of vervets, but no longer complaining. While stopped here, we heard another troop of vervets further along the drainage line begin to alarm call, it was moving! We tried our best to pinpoint the direction of the calling before starting the vehicle and making our way there. As we drove slowly along the road which we thought the noise was coming from we saw him – they beautiful young Hanyile male leopard sauntering out of the long grass towards us. He appeared to be on a mission, scent marking his path as he went, and giving us an amazing view in the process.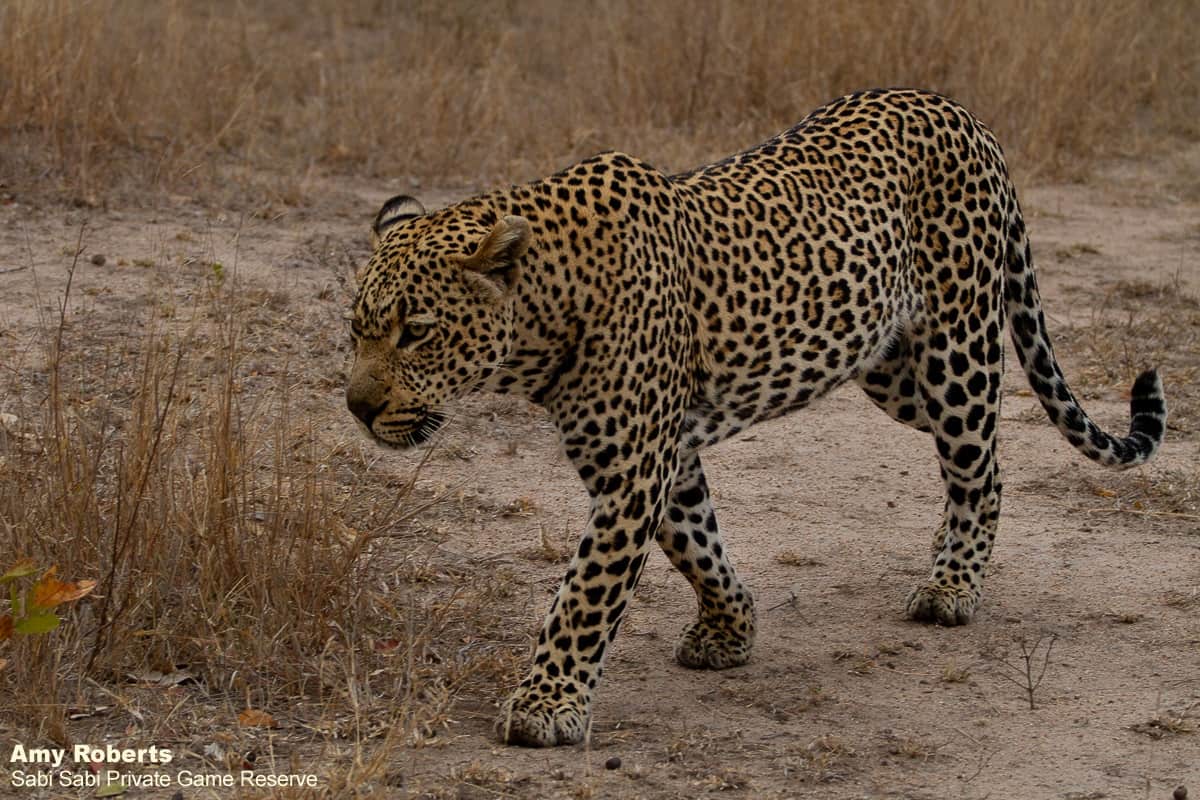 A pack of wild dogs were making their way through the reserve when 3 hyenas caught up to them, but the wild dogs made it clear they didn't want them around and started chasing and nipping at them. With all the commotion, reinforcement arrived and soon there were 12 hyenas all around with some back and forth pushing taking place but nothing too serious.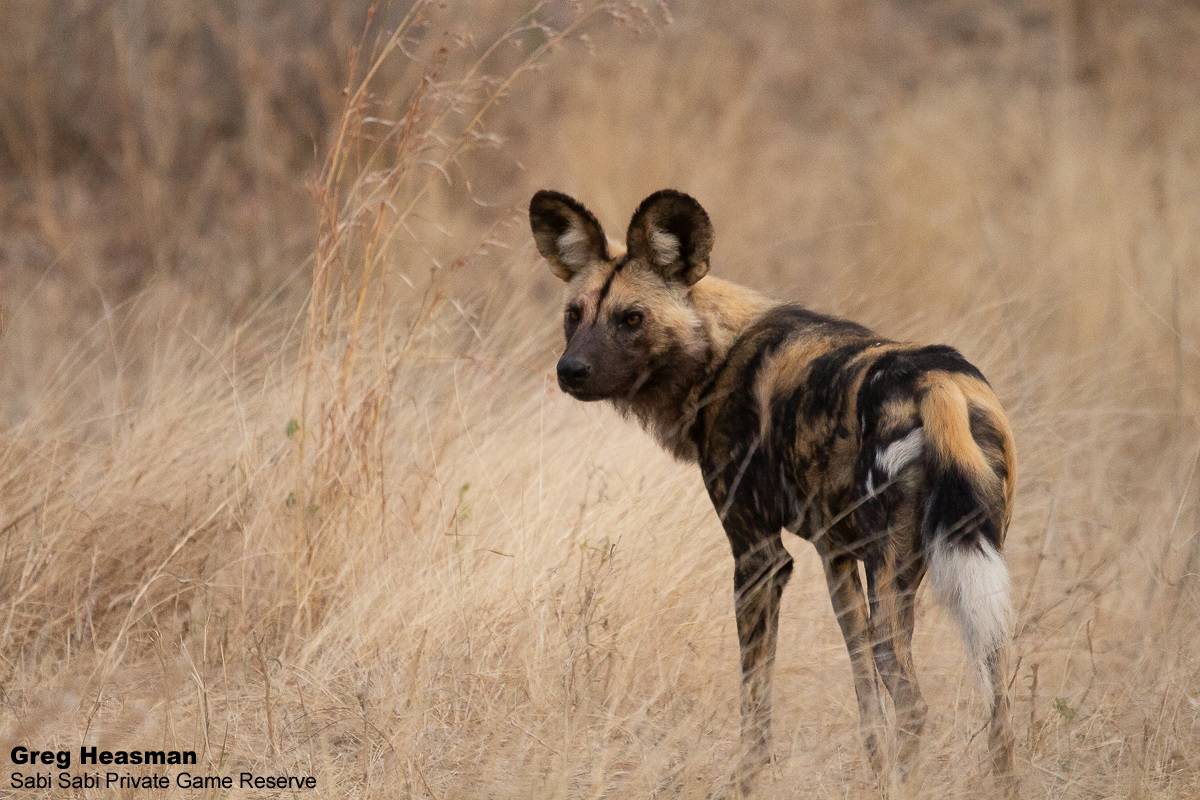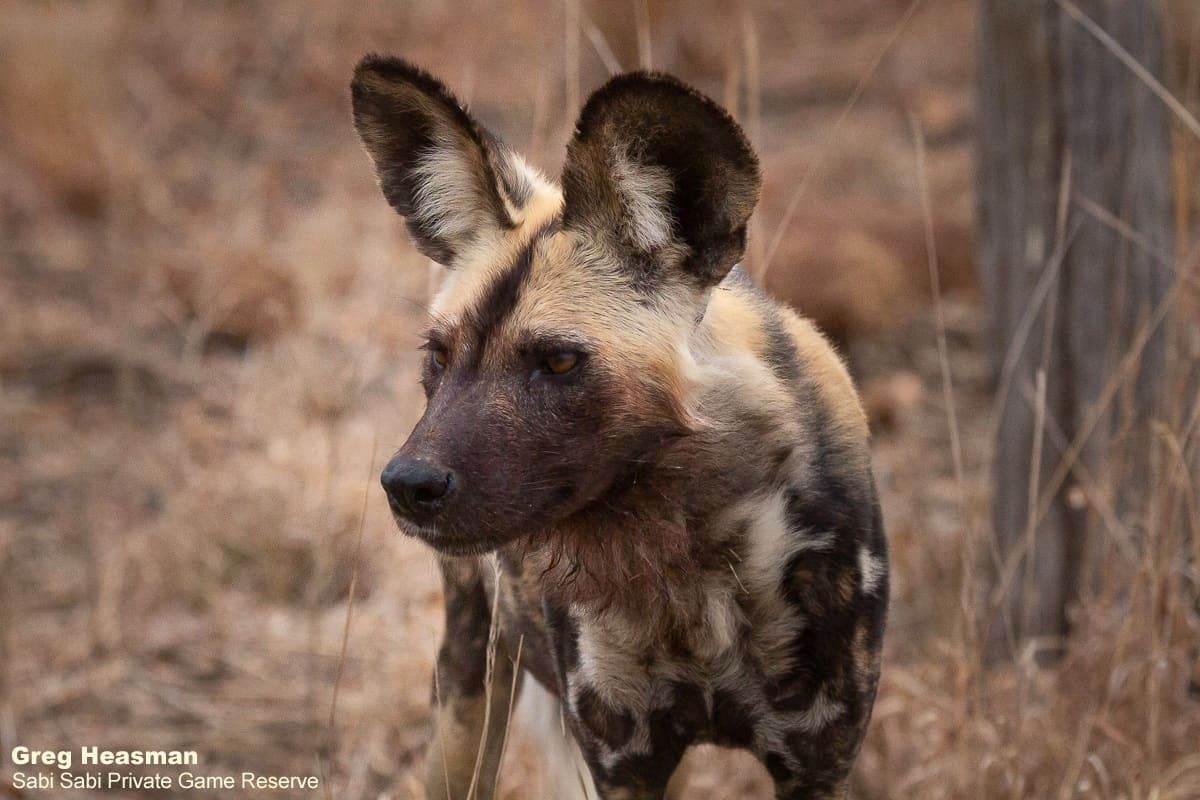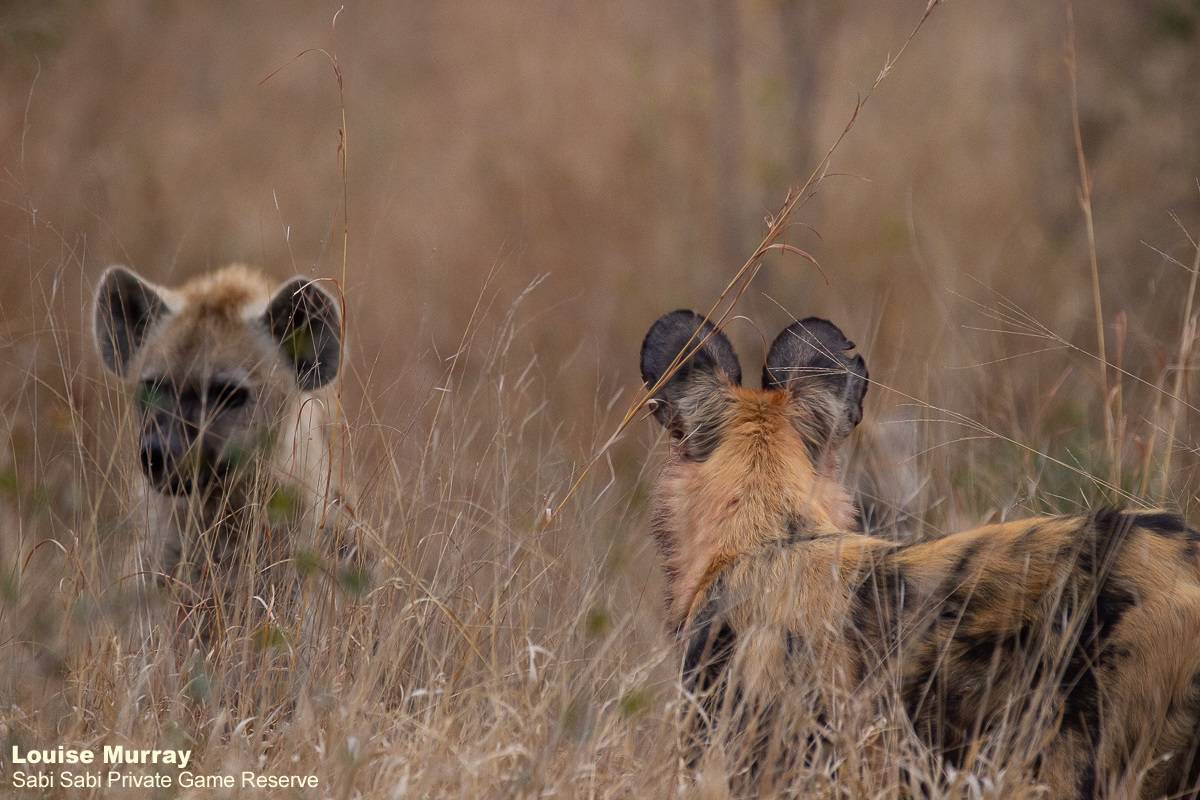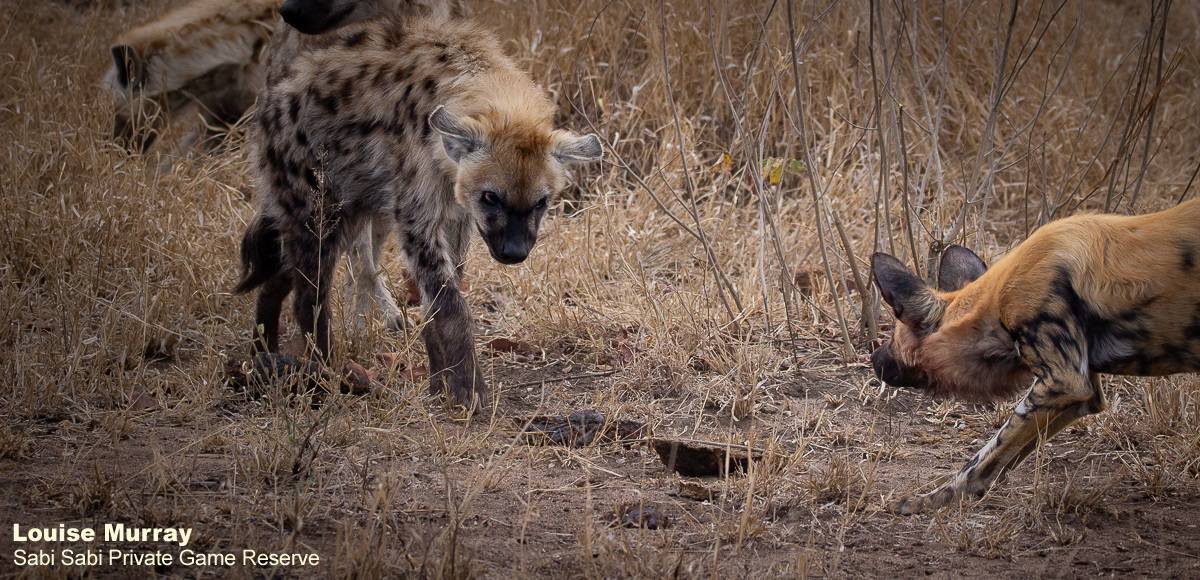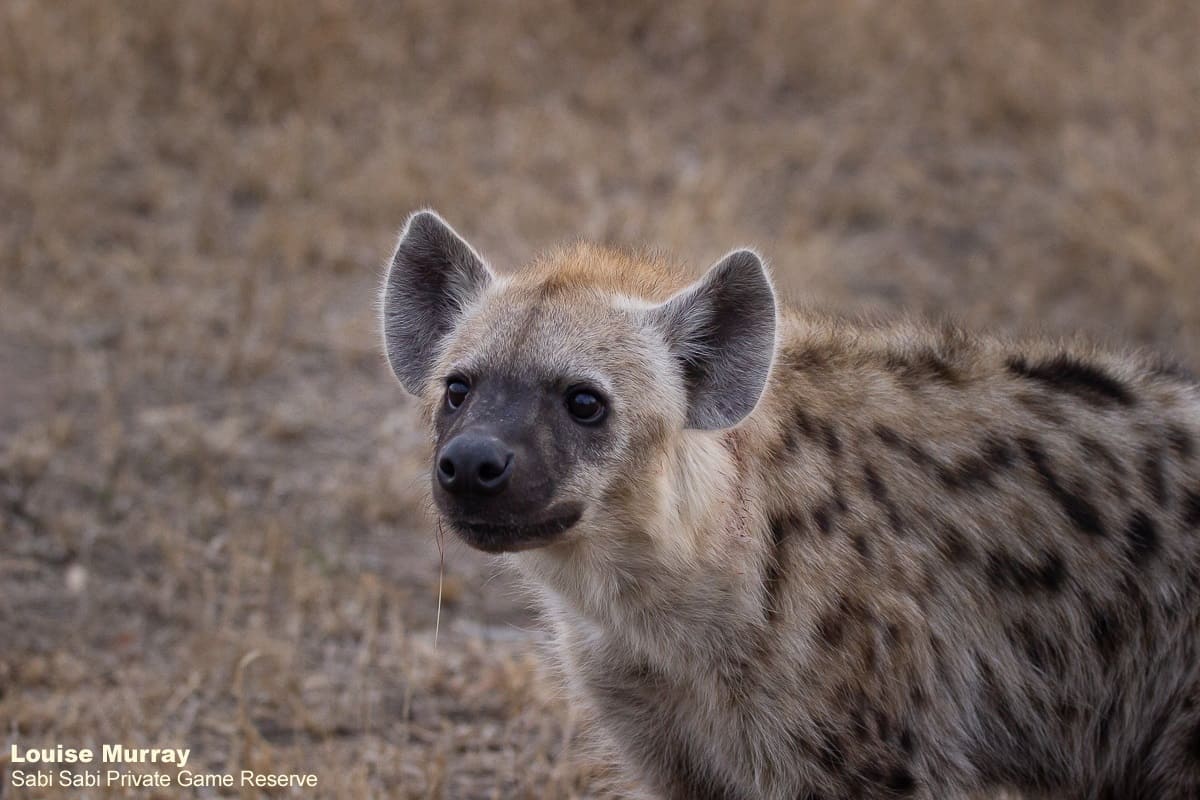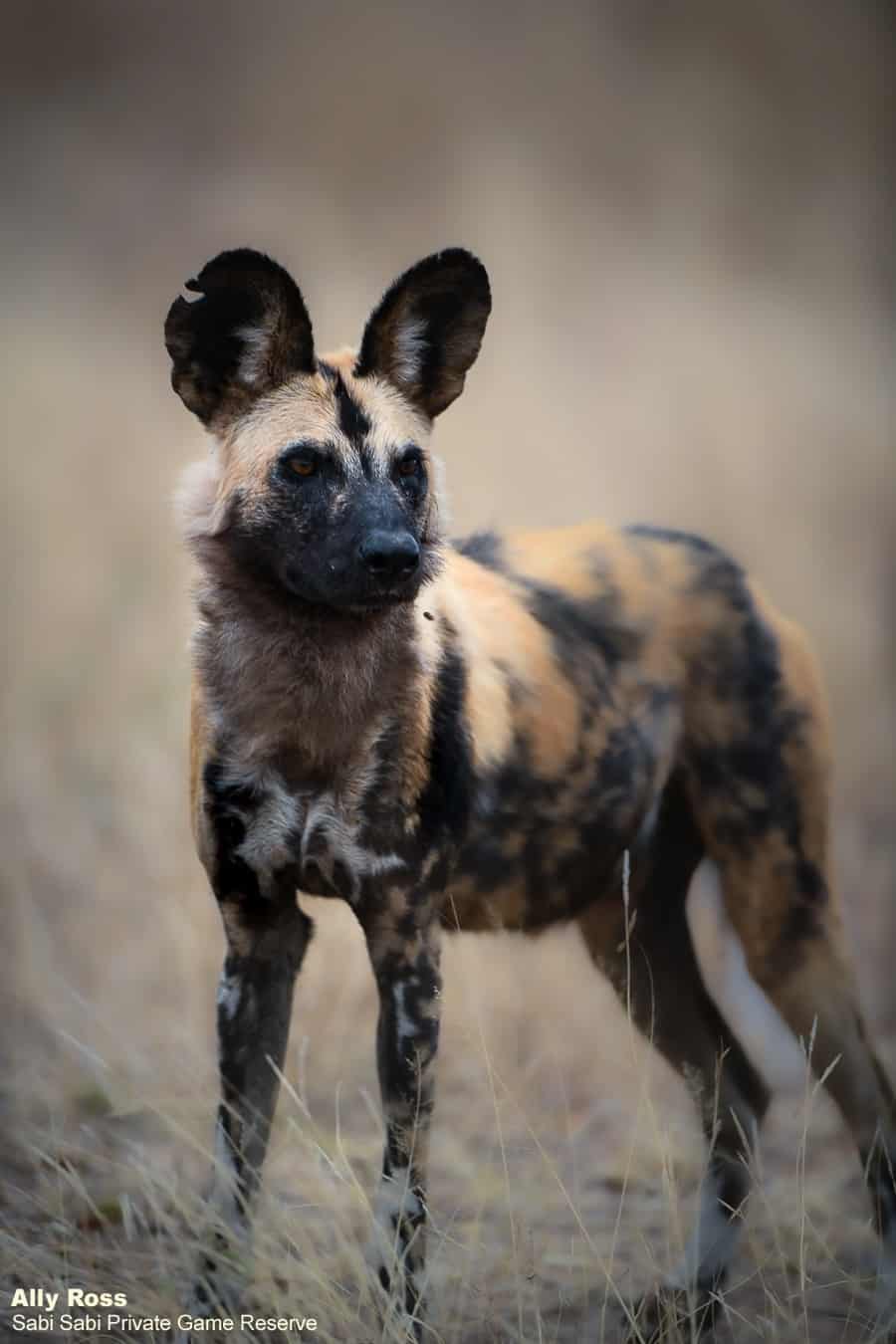 The Golden Hour showing off in the form of cheetah spots. What a magnificent animal seen on an open area as the sun began to set.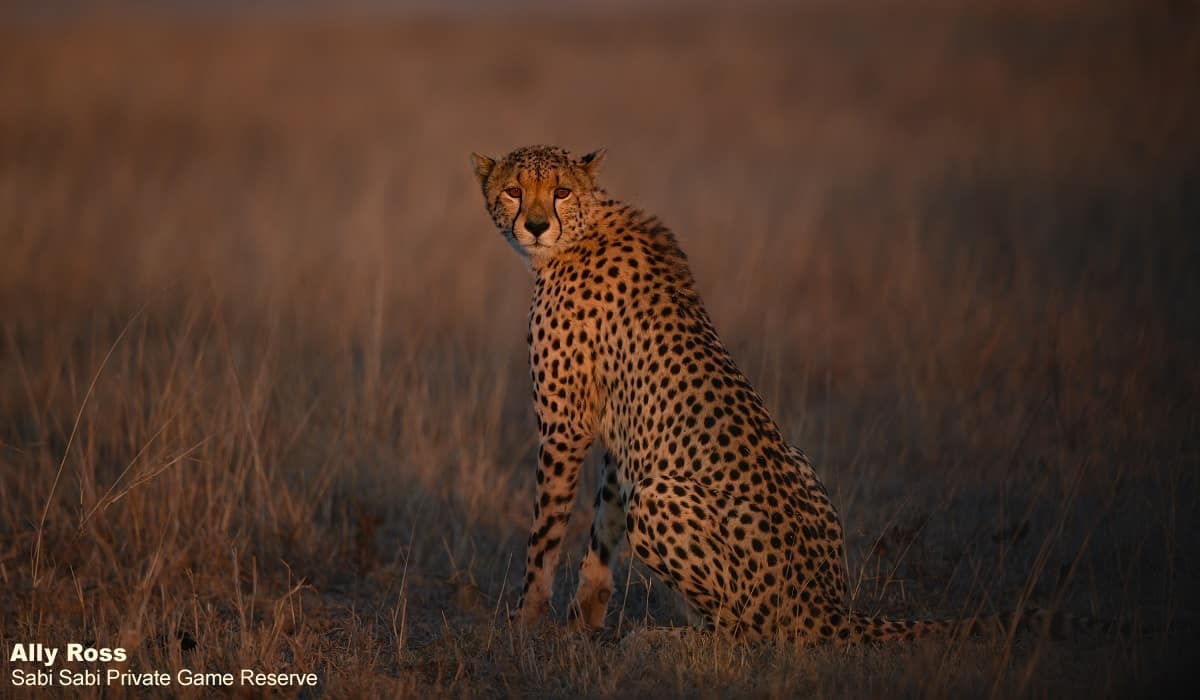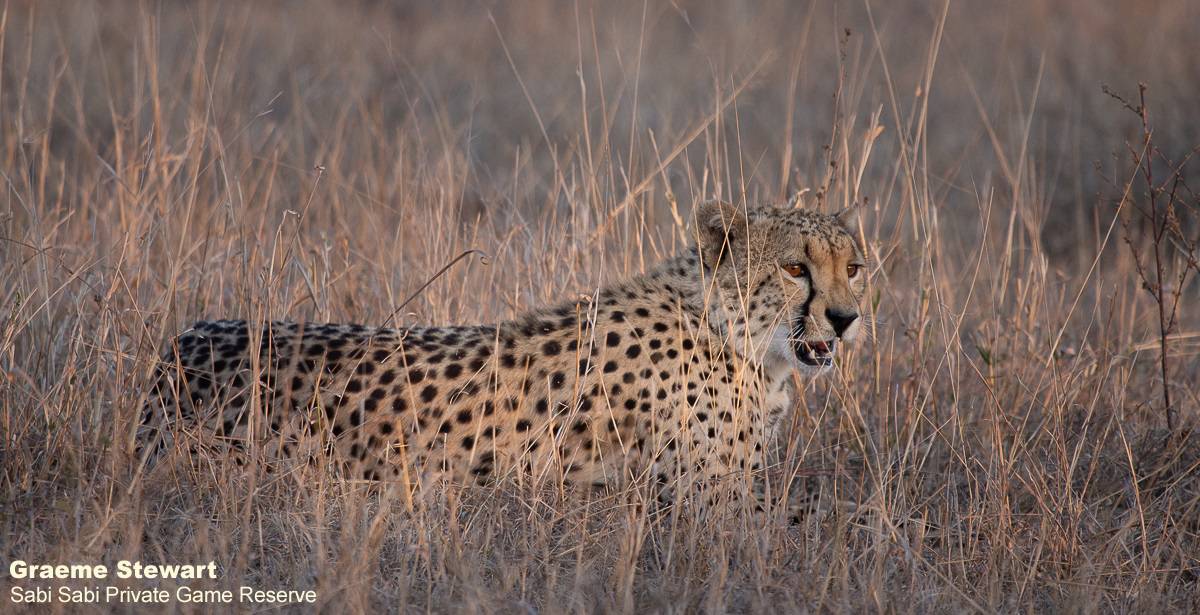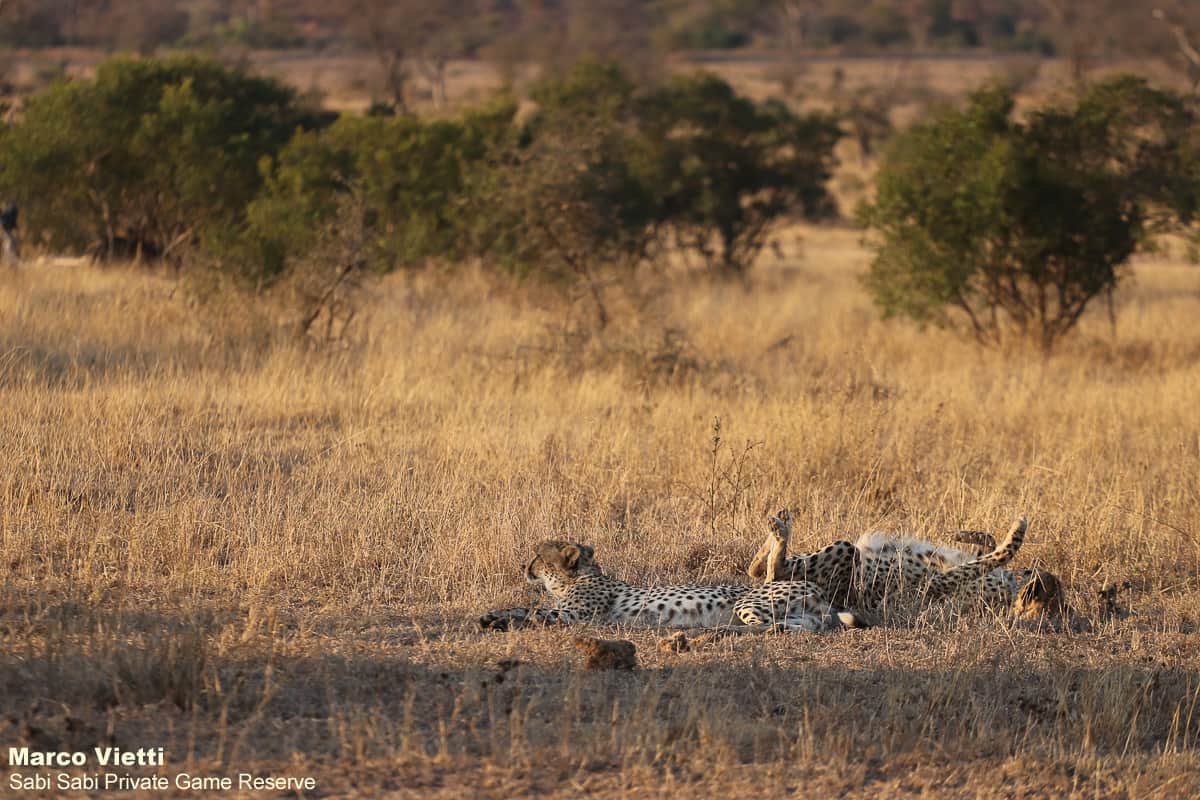 After two failed attempts at hunting Steenbok, these two young male cheetahs made their way up oway up onto a termite mound to survey their surroundings. For cheetah, scanning for potential prey is not their only concern, it is vital to ensure there are no larger predators in the vicinity, such as lion, leopard or hyena. Should they make a kill, they would not want to lose it to the mouths of opportunistic scavengers, that would gladly steal their quarry before they have the chance to feed.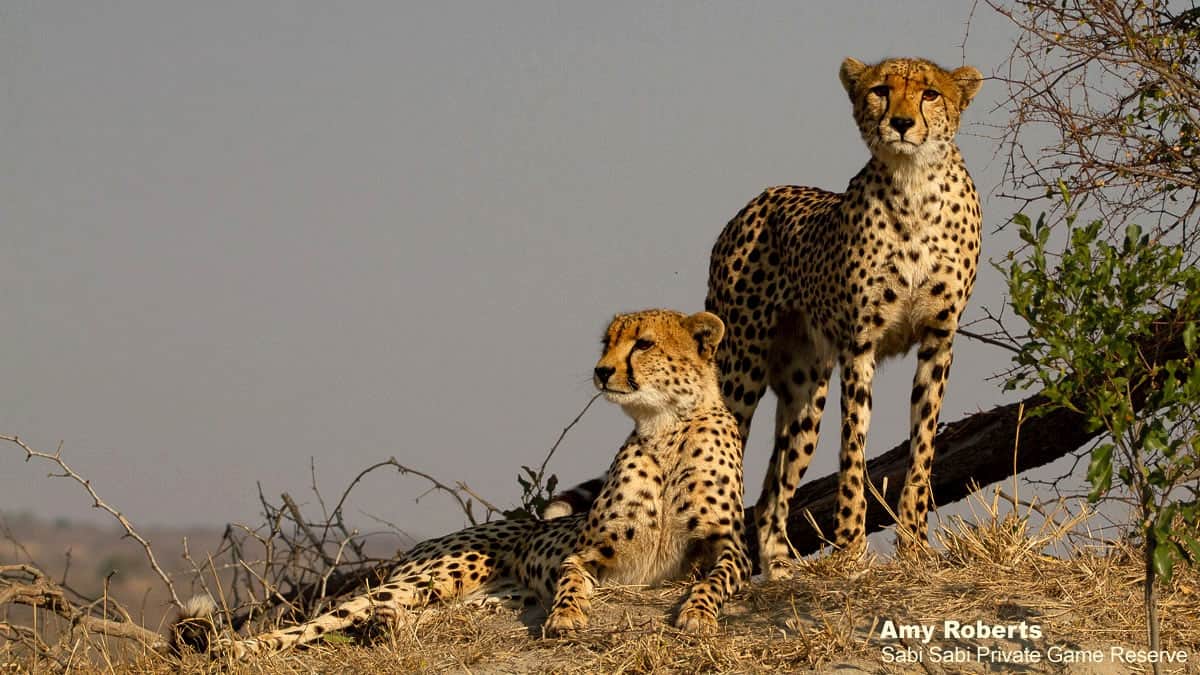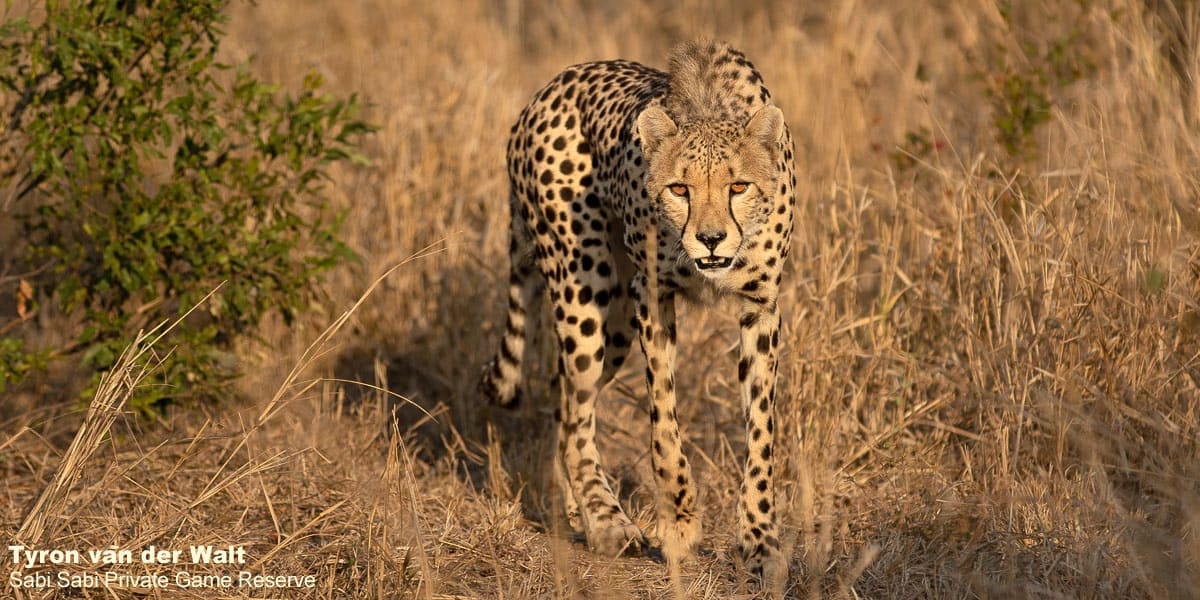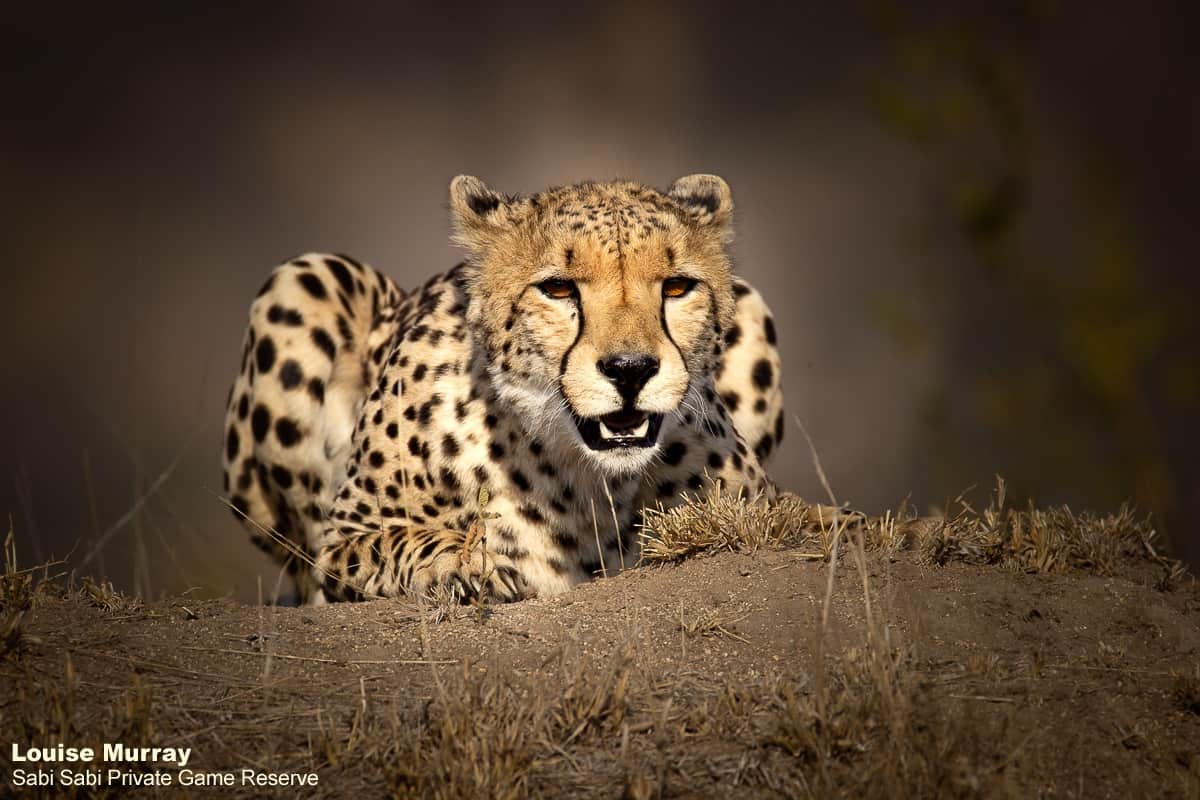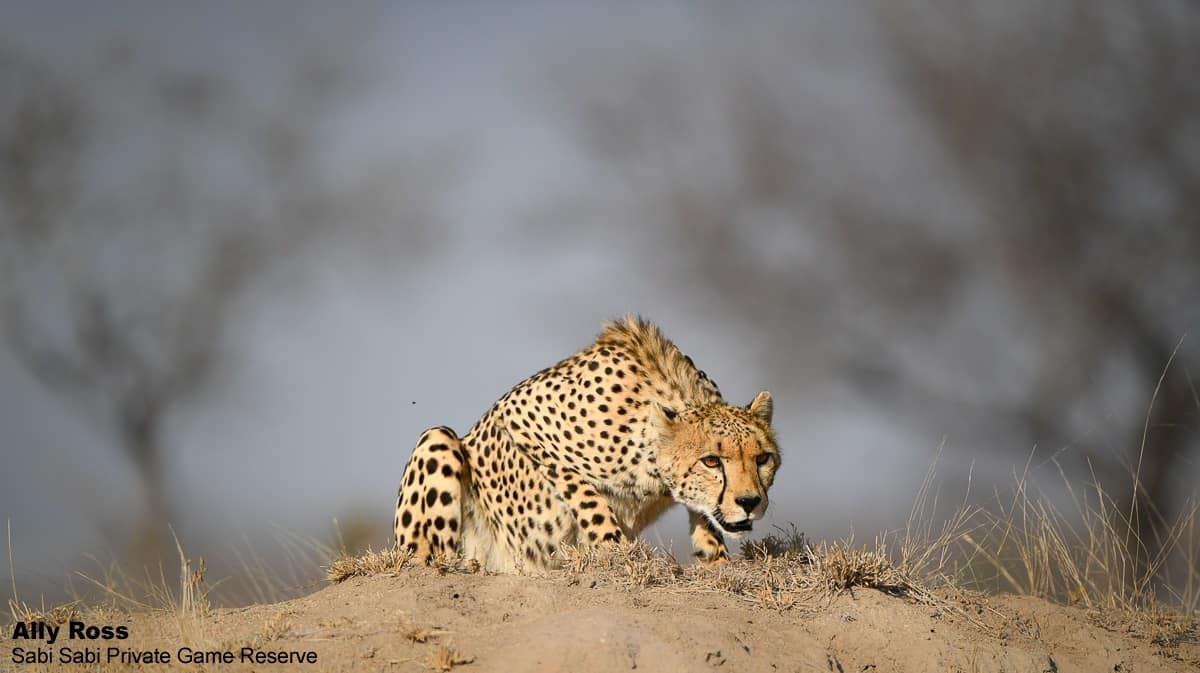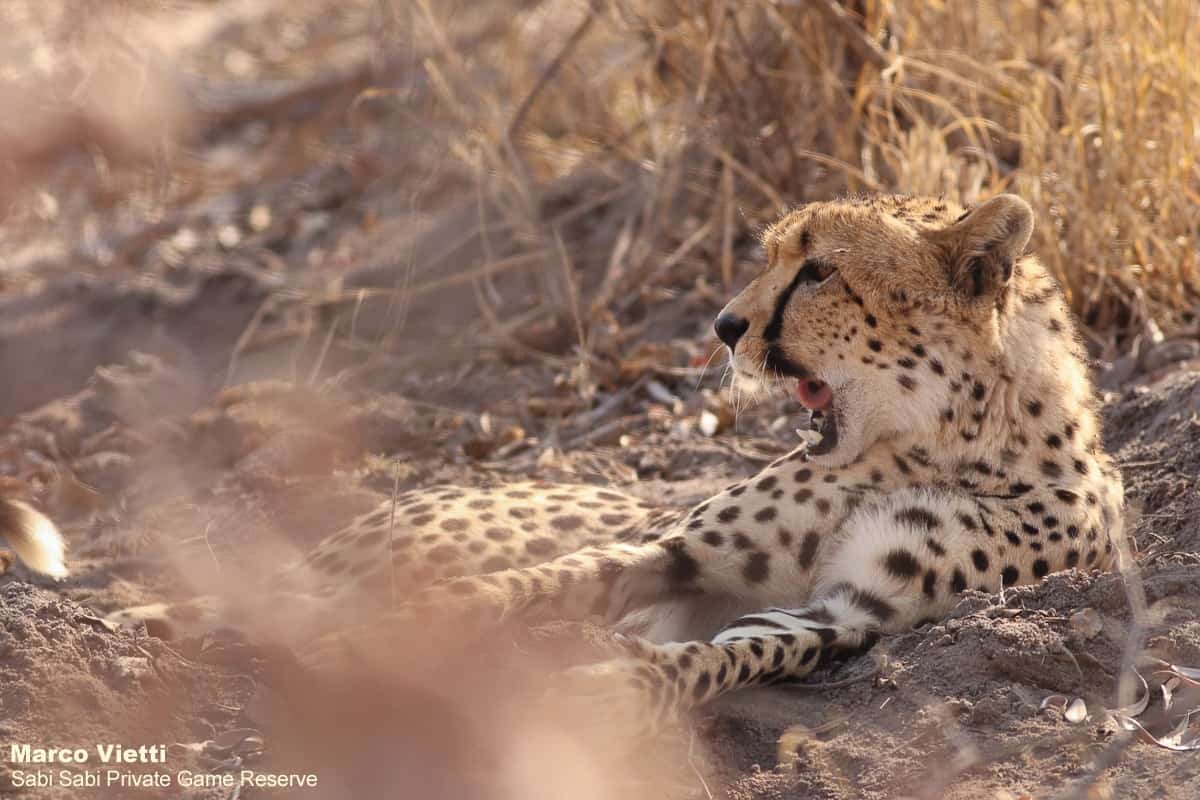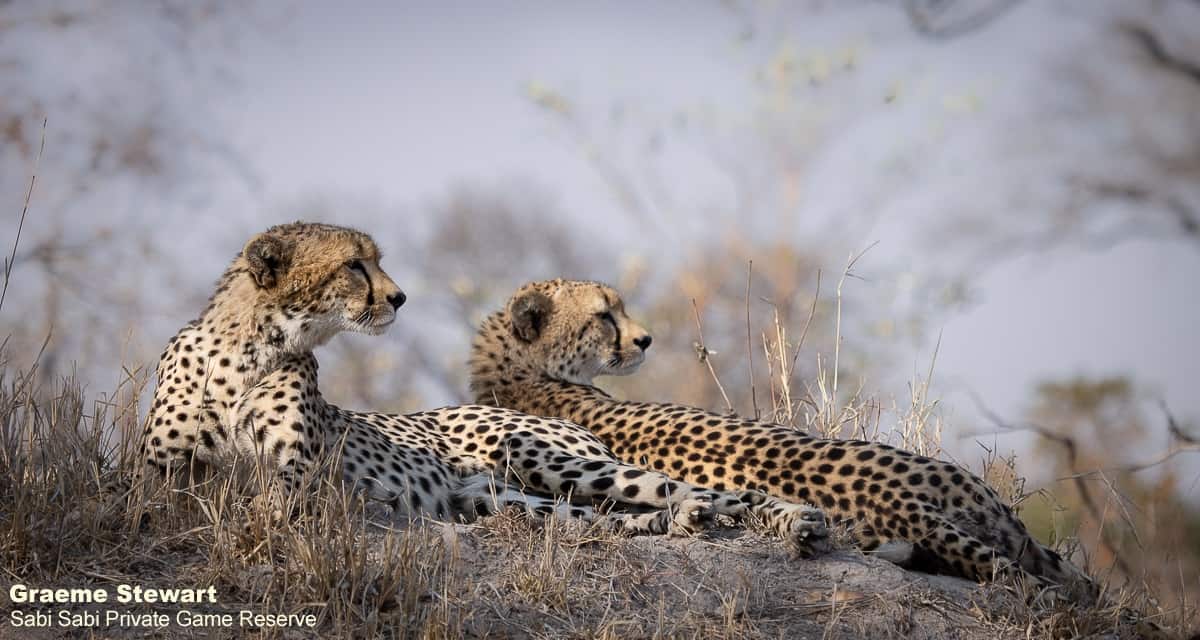 Ending with our Monochrome Monday selection for the week…
A quick break, before moving on in pursuit of a meal.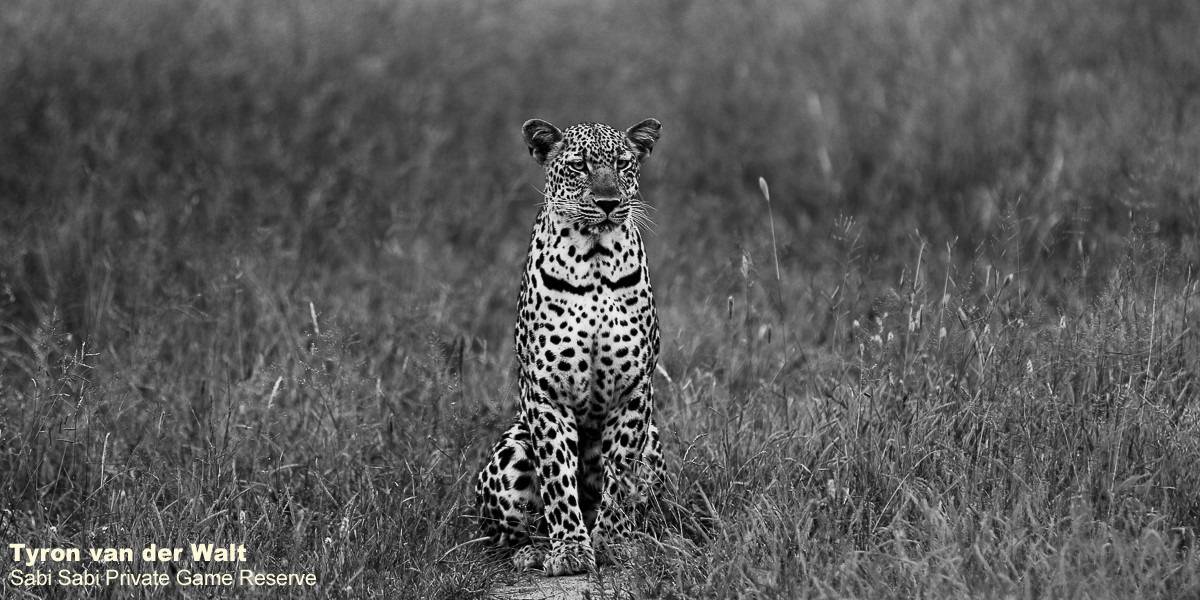 A squirrel stands tall, listening out for any lurking danger.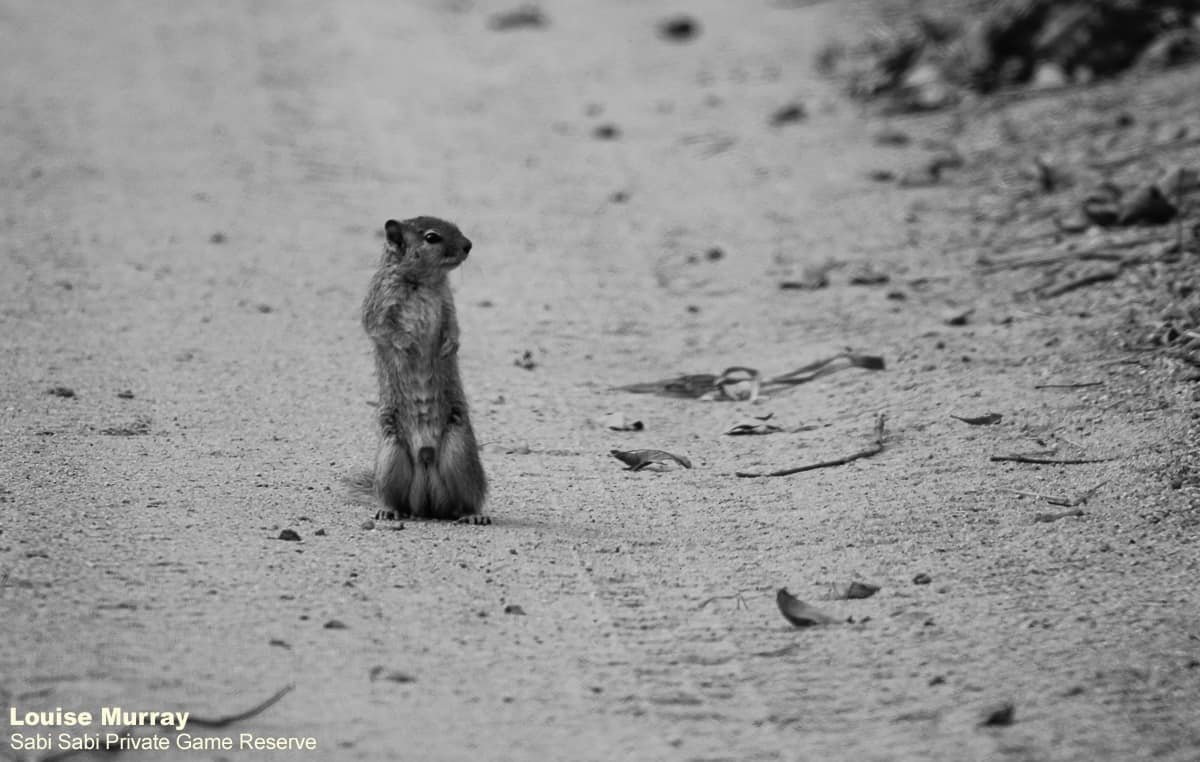 Flies can be an irritation, especially when you have no hands!
A large elephant bull saunters down towards a mud wallow to cool off.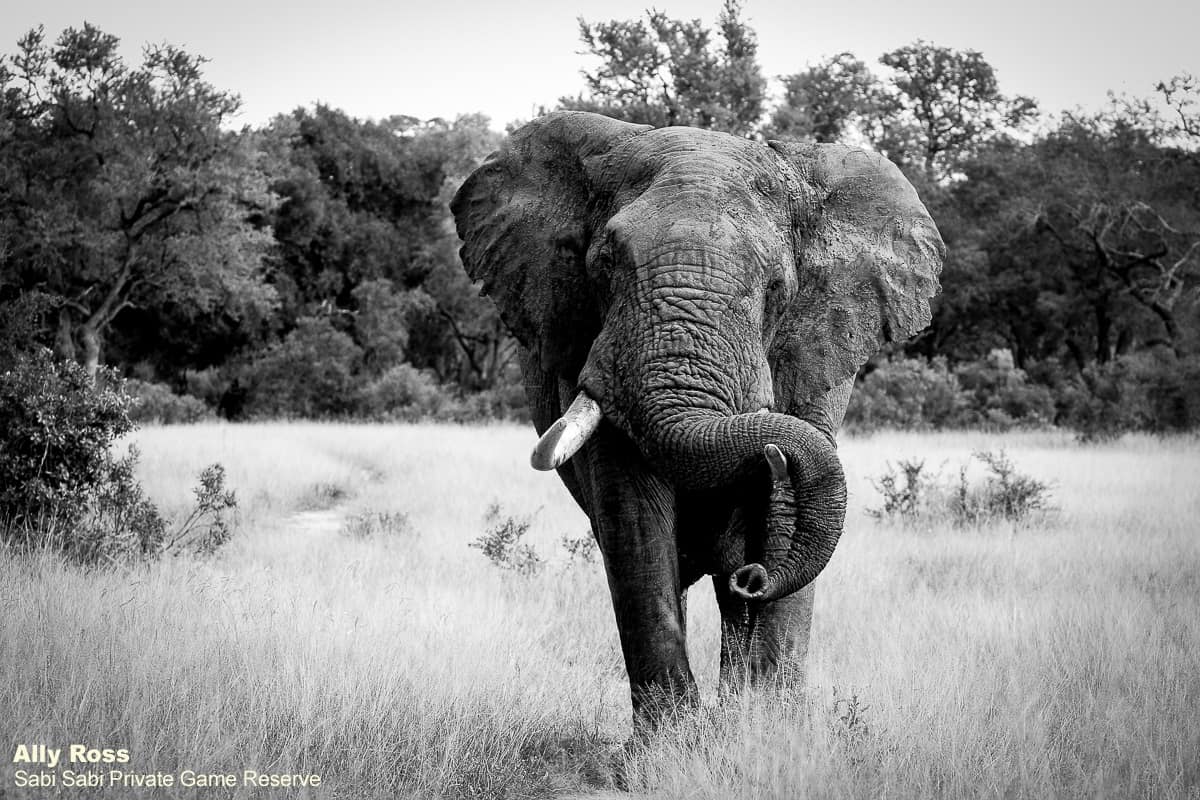 Until next time…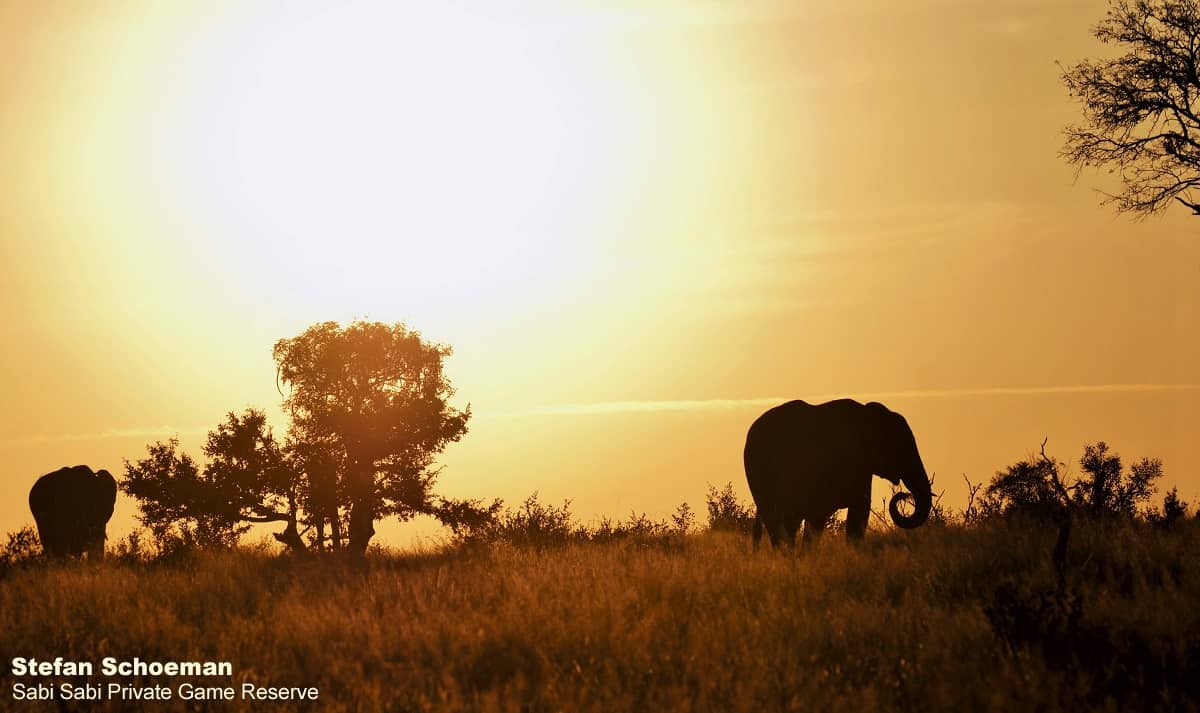 Blog by Wendy Claase
Images by Ally Ross, Amy Roberts, Andries Ndlovu, Brett Heasman, Graeme Stewart, Greg Heasman, Louise Murray, Marco Vietti, Stefan Schoeman and Tyron van der Walt
Videos by Amy Roberts and Greg Heasman