Getting out of bed and heading out on safari when it's still dark is worth every second when the sunrise looks like this!
As the sun disappeared, we heard impalas alarm calling and it alerted us to a lone lioness moving through the thickets.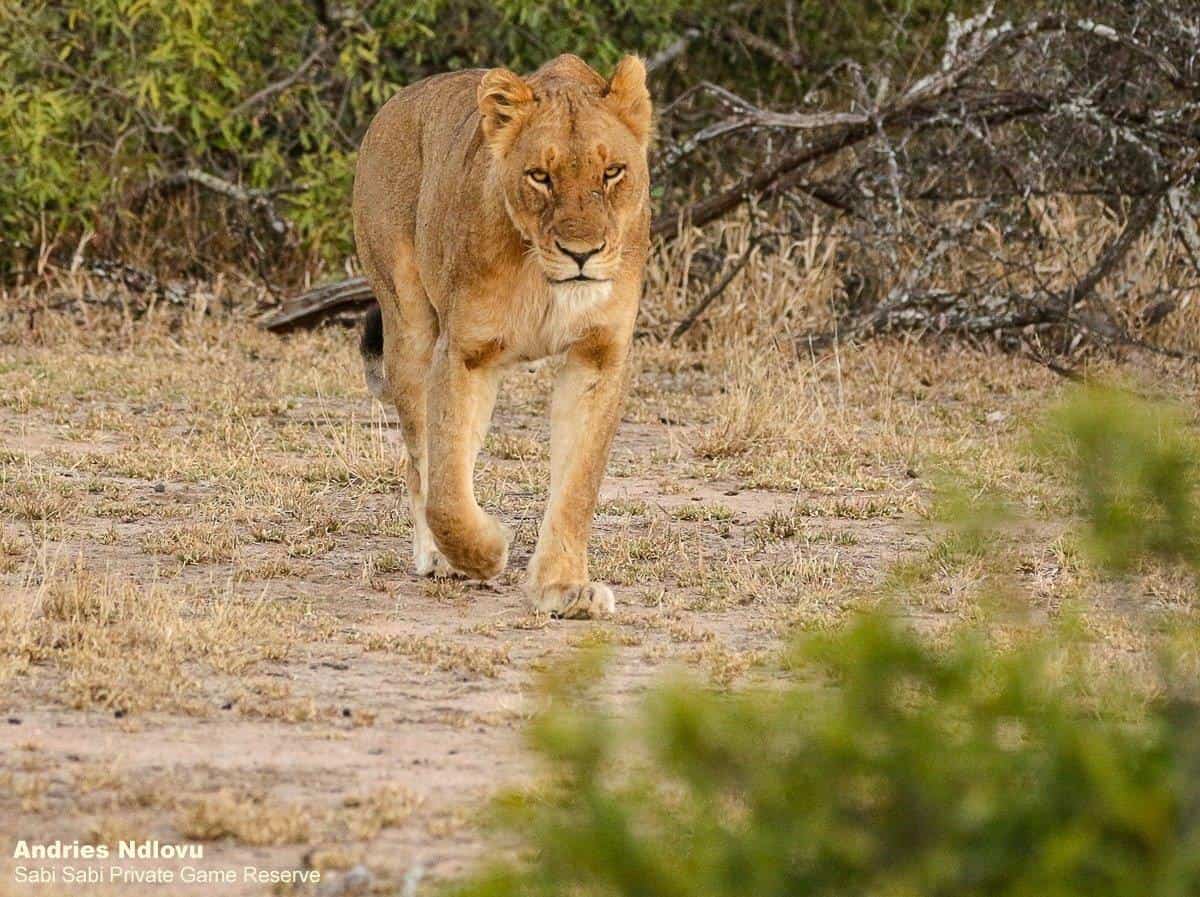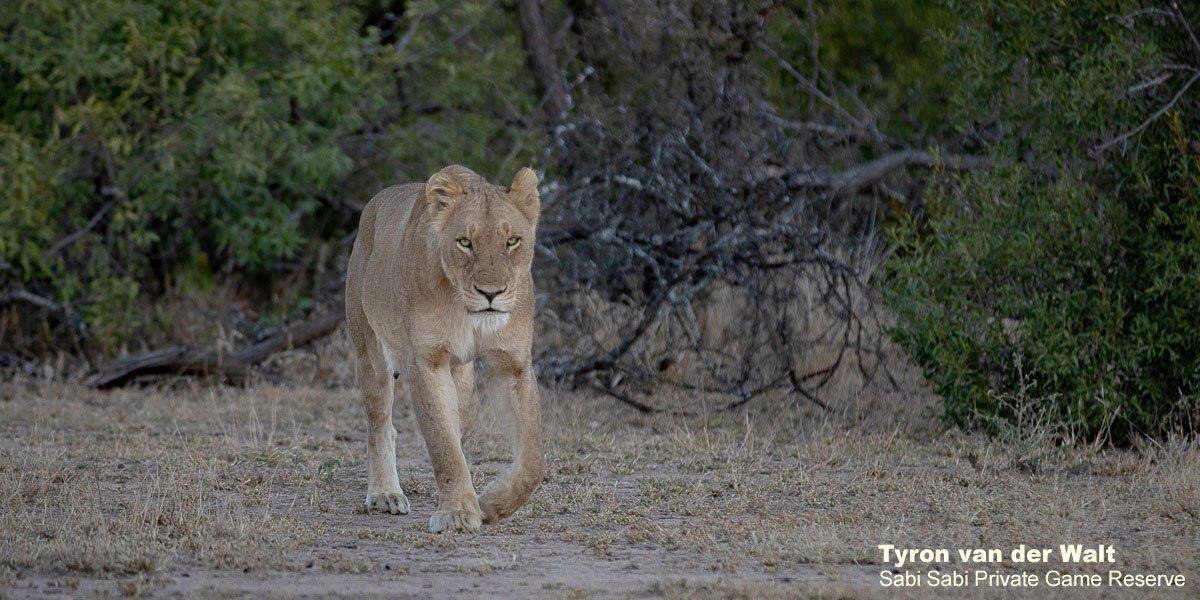 A few days later, another 18 members of her pride, the Kambula Pride, was seen.  What an incredible sight as within minutes of a large herd of buffalo drinking from a waterhole, this pride drank from the same waterhole!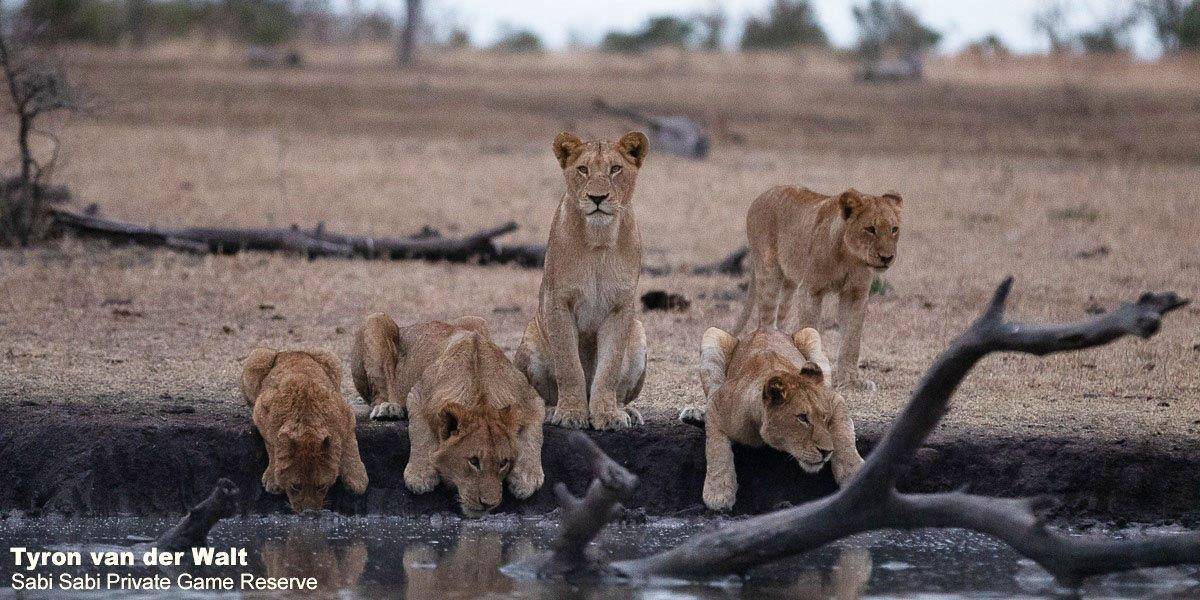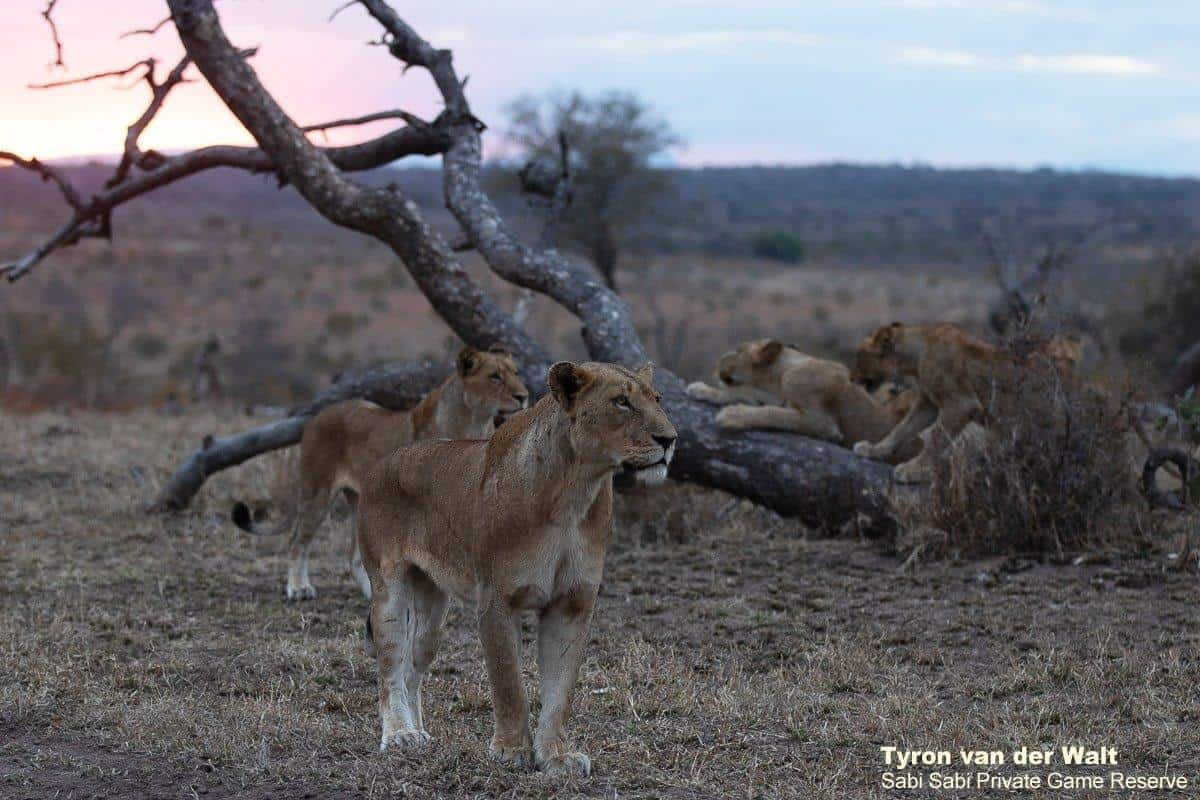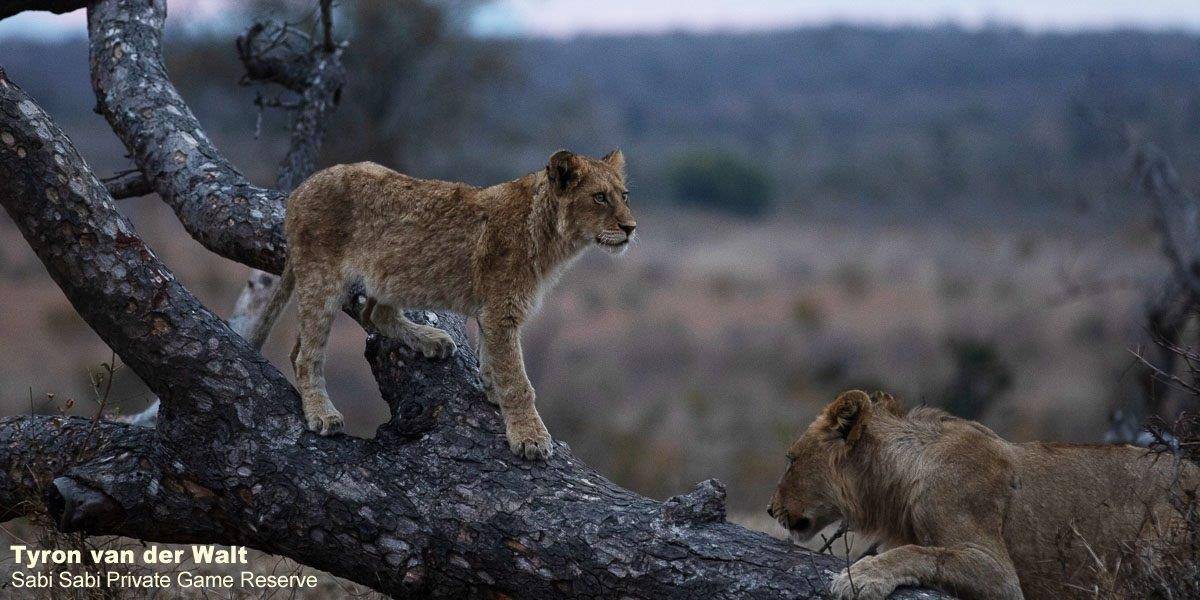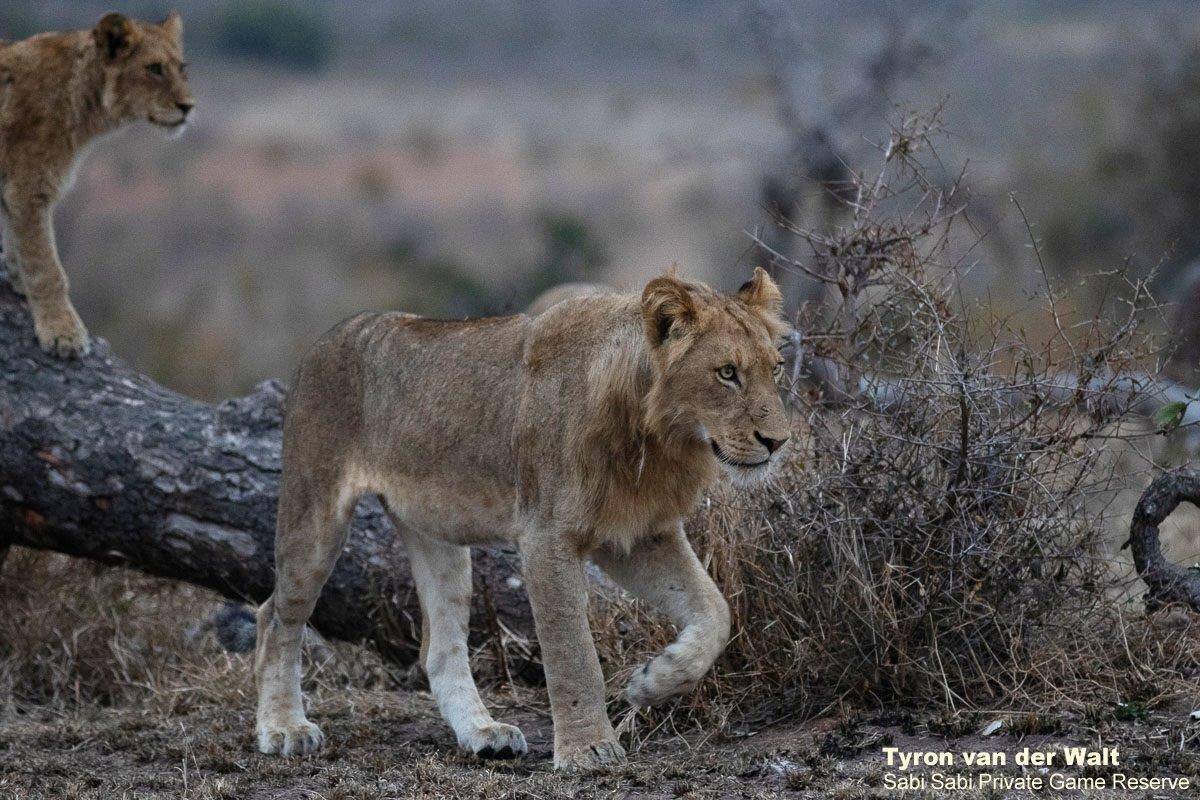 Staying with the lions – we were pleasantly surprised to see six lions (Styx Pride and Nkuhuma male) crossing the road in front of us and watched as they moved off and settled down for the morning, not too far from a herd of wildebeest.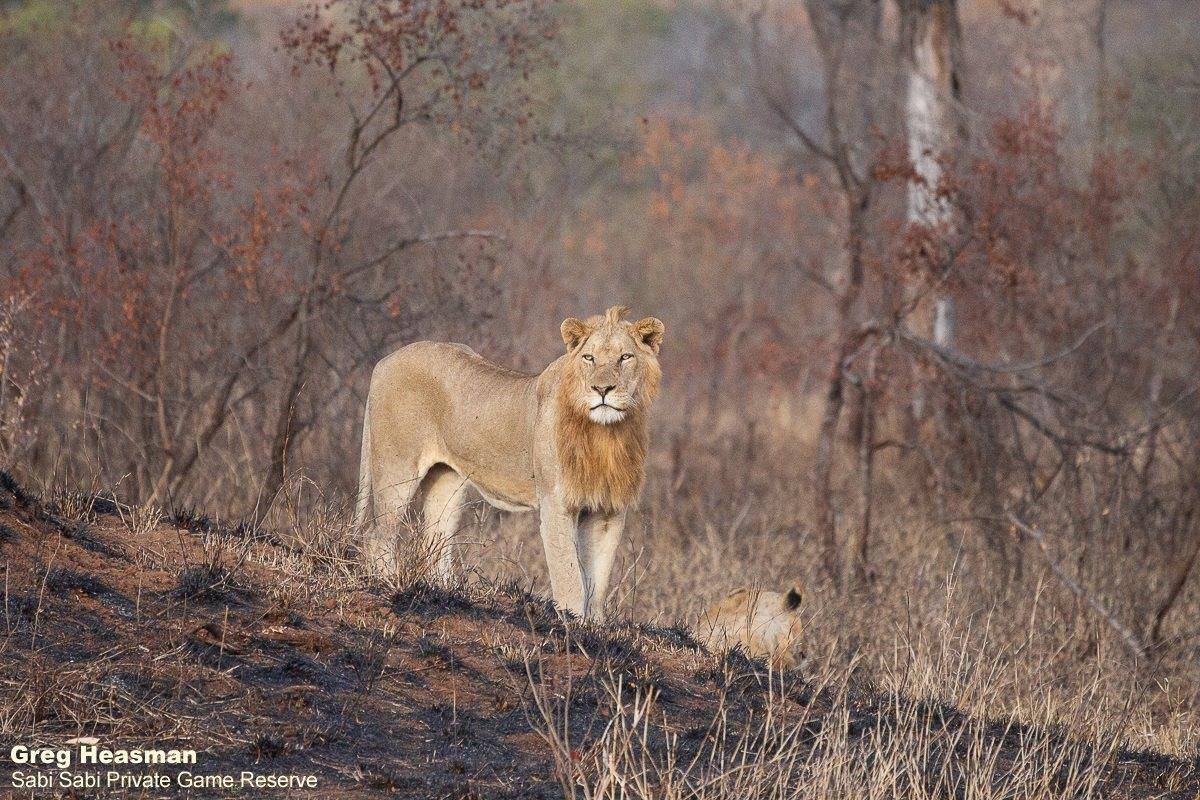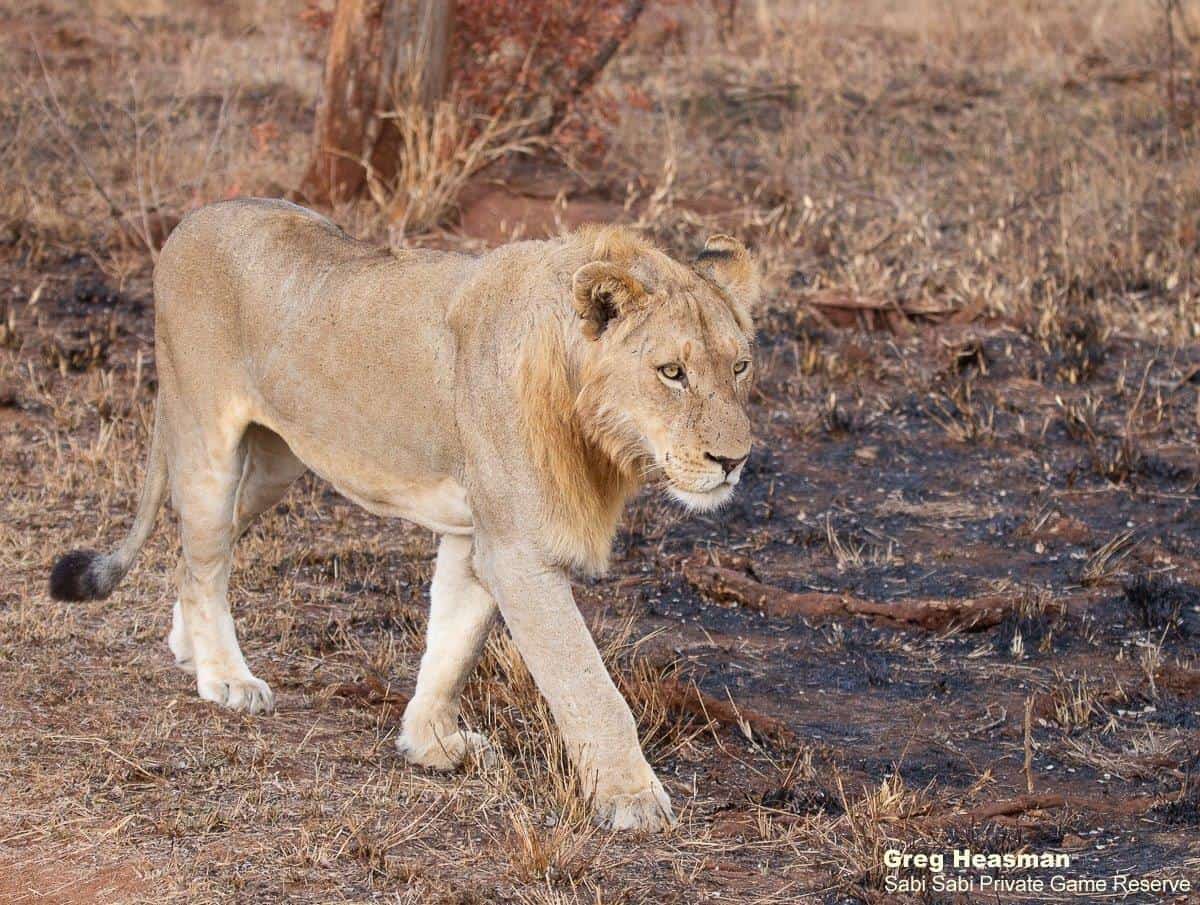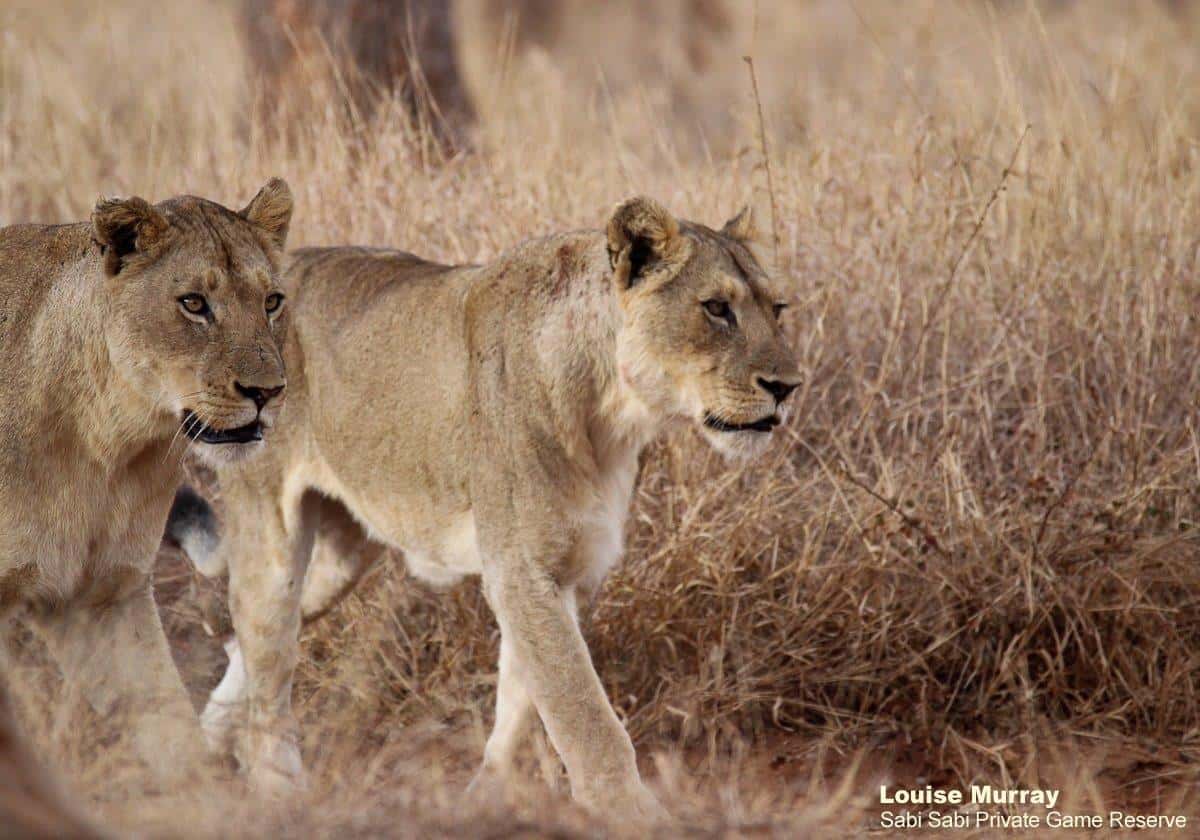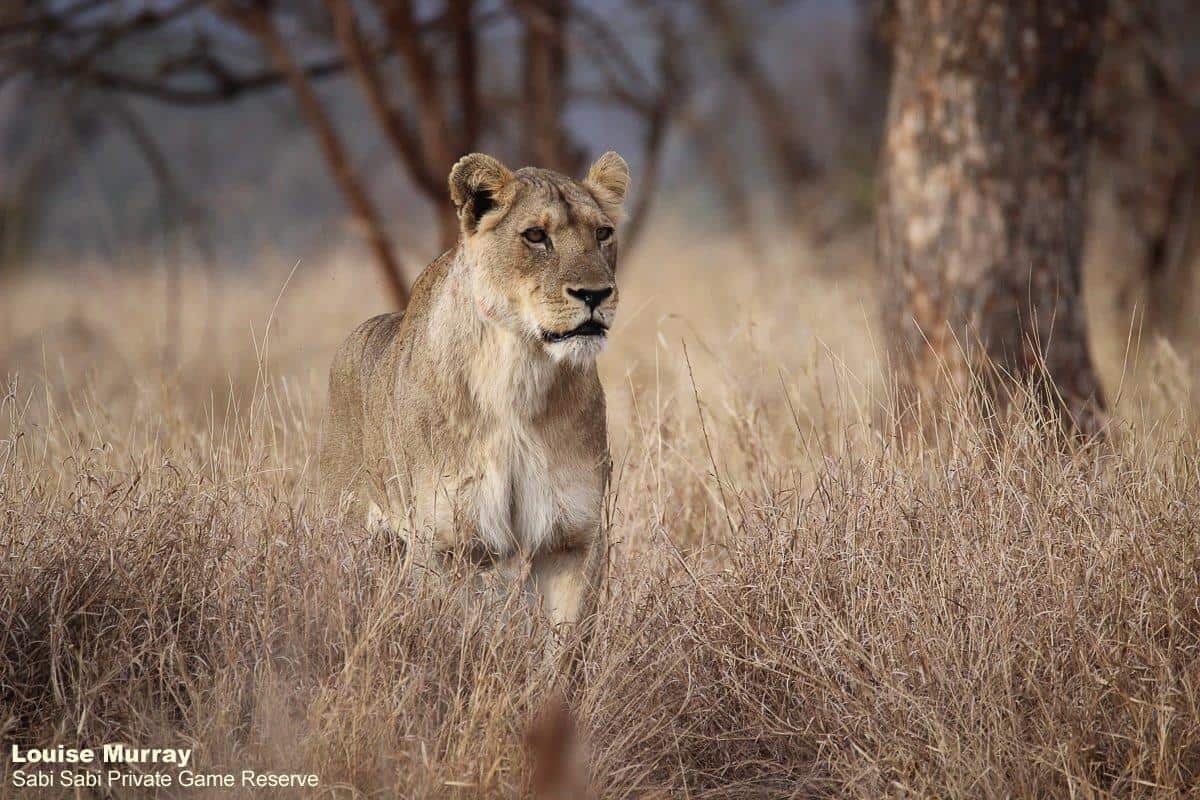 Our last sighting of this pride four days later – the pride had made a kill, and a decent one, in the form of a buffalo bull!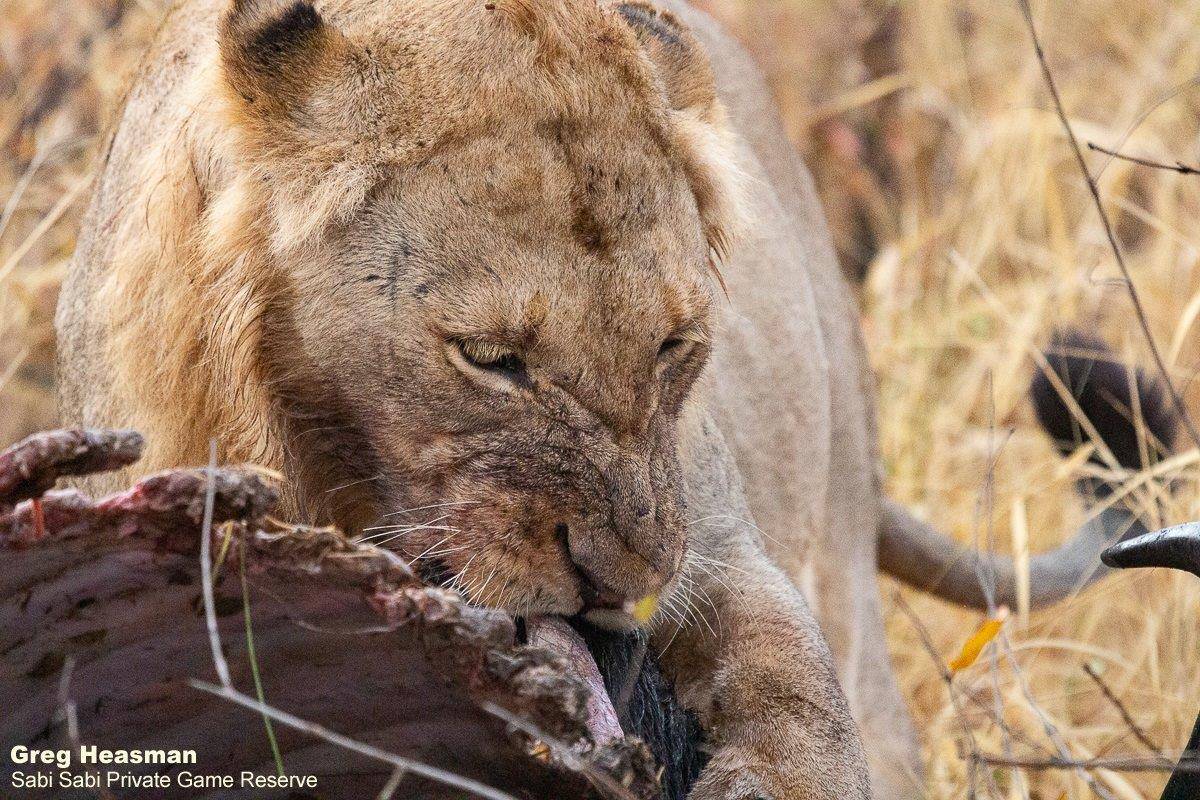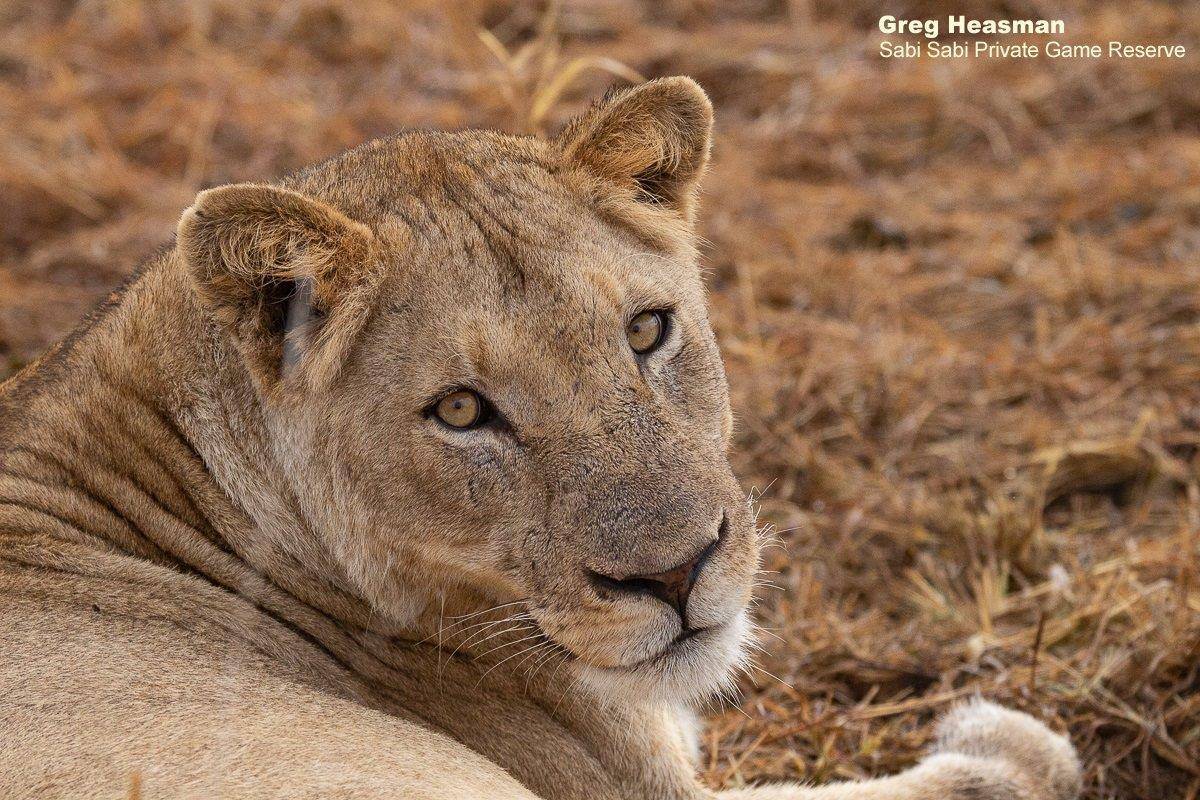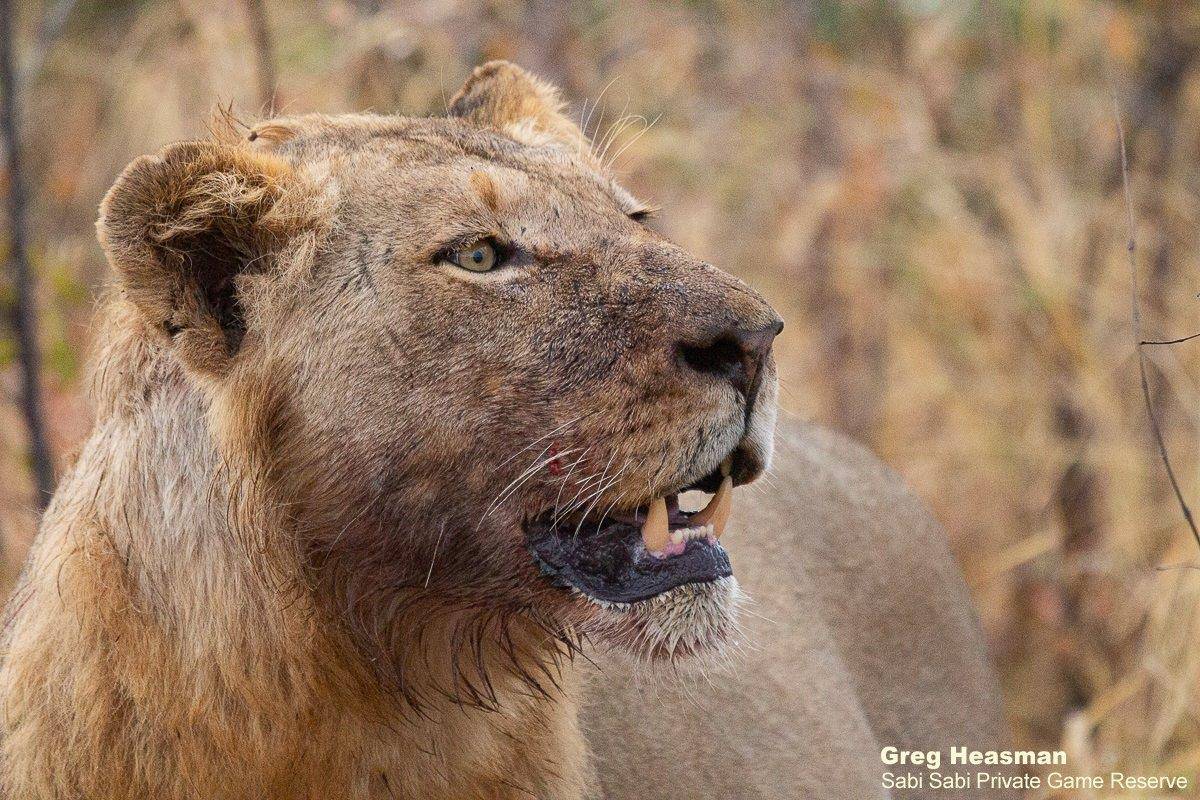 What an exciting afternoon at Little Bush Camp. We found the Kigelia female, resting on the rocks in the riverbed, and not too far away, Maxabeni male was seen at the swimming pool at the lodge, grooming himself.  Suddenly something caught his attention. Moving slowly towards where we had left Kigelia, he made a sneaky approach. She responded with aggressive growls and much anger, pushing him as far away as she could from the area. We believe she may have been doing this because her cub is still around.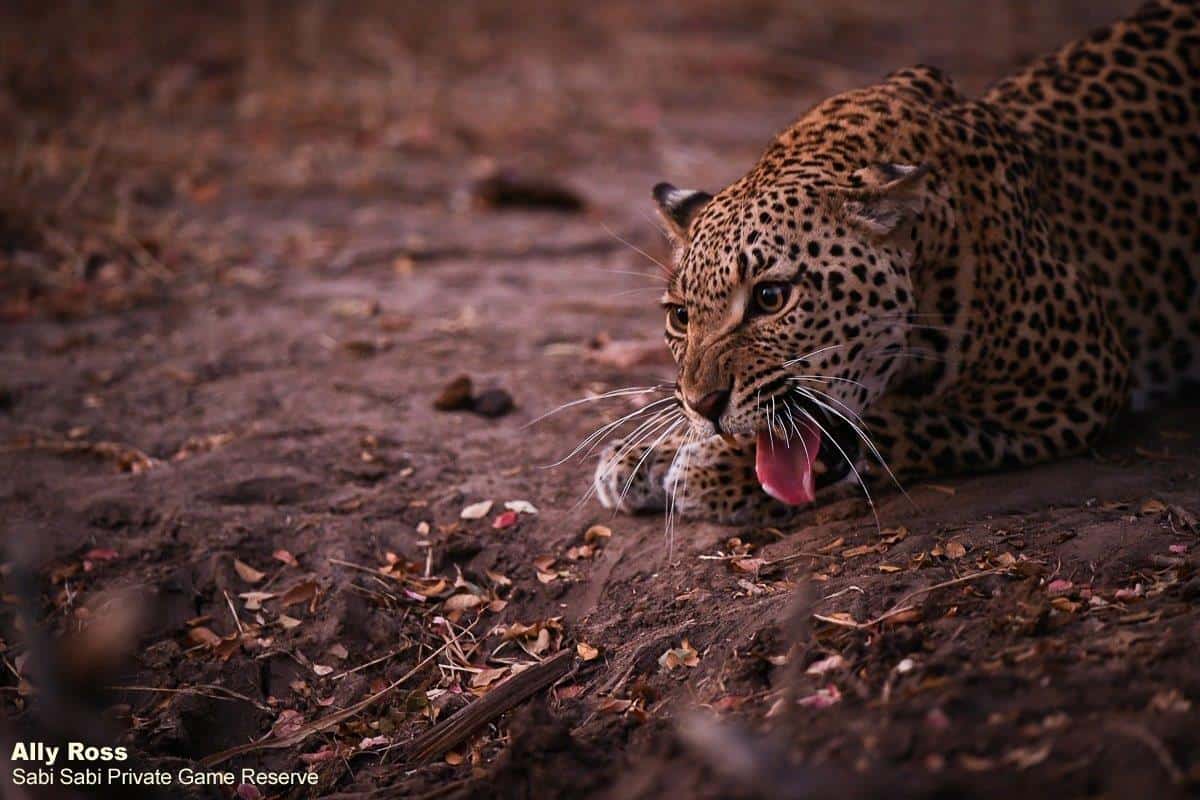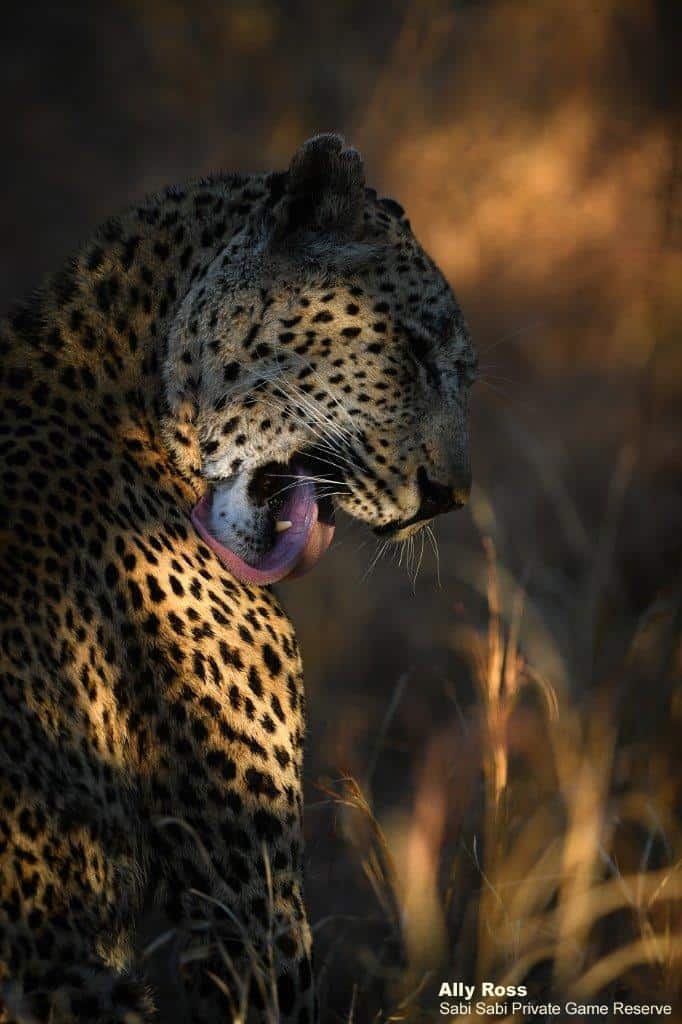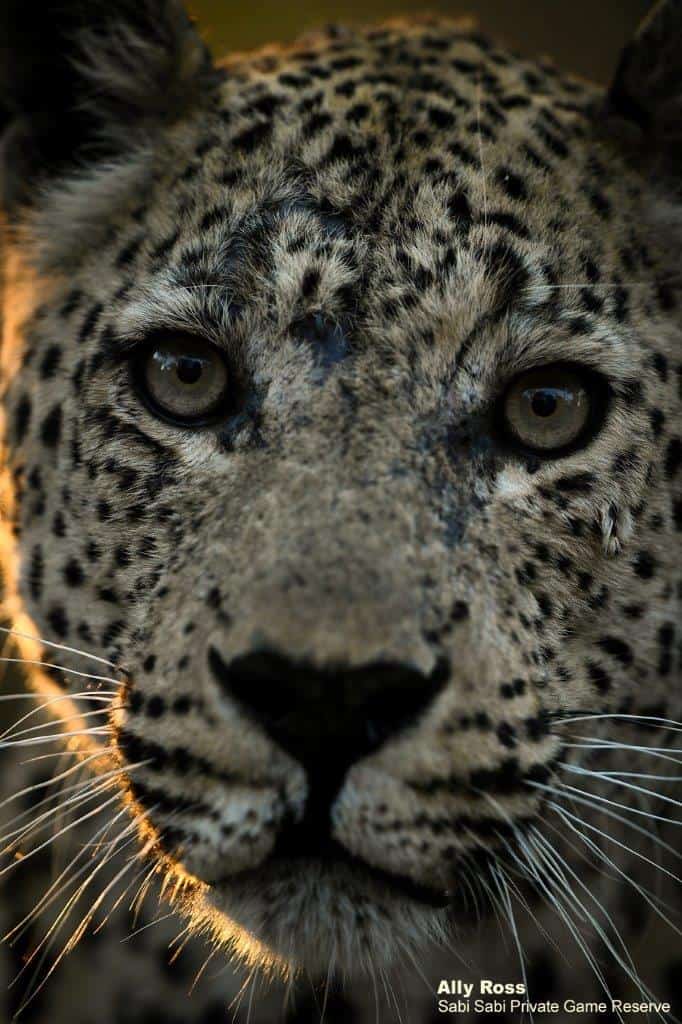 We came across the young Ntsumi female leopard in the process of hunting, zig zagging her way through the bush…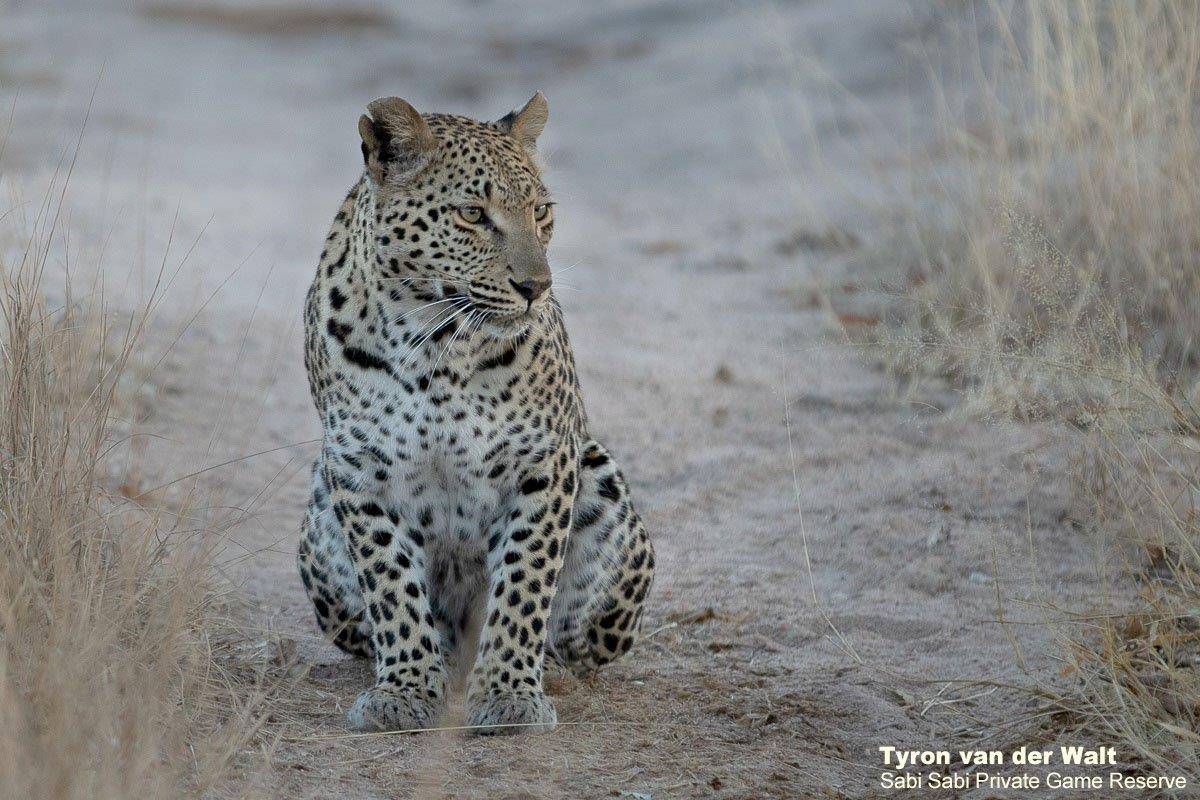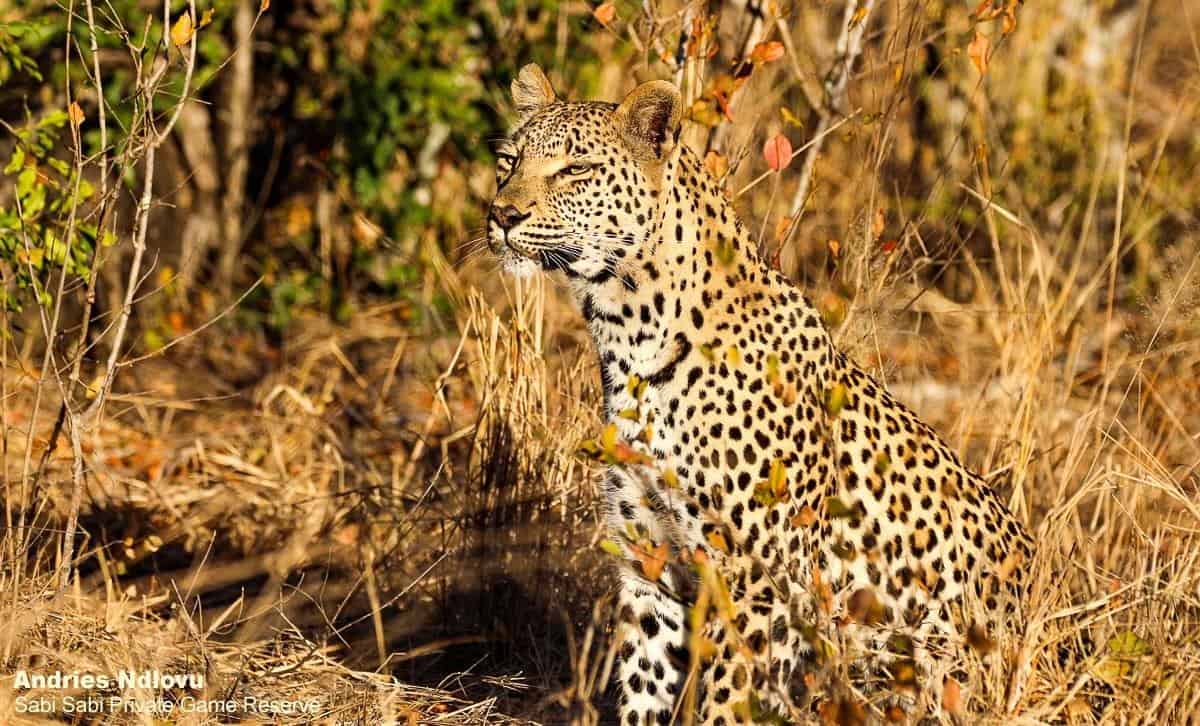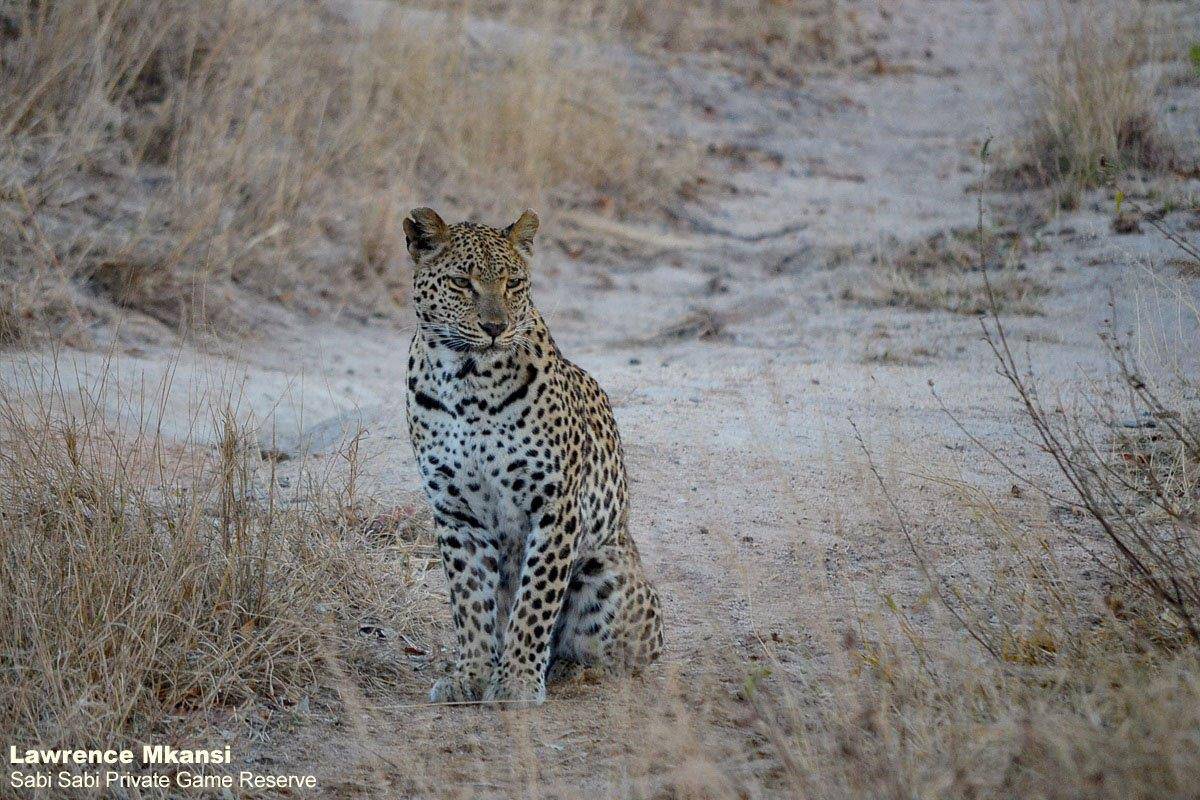 Hanyile male leopard was not stopping for anyone as he seemed to be on a trail, smelling for bypassing competition.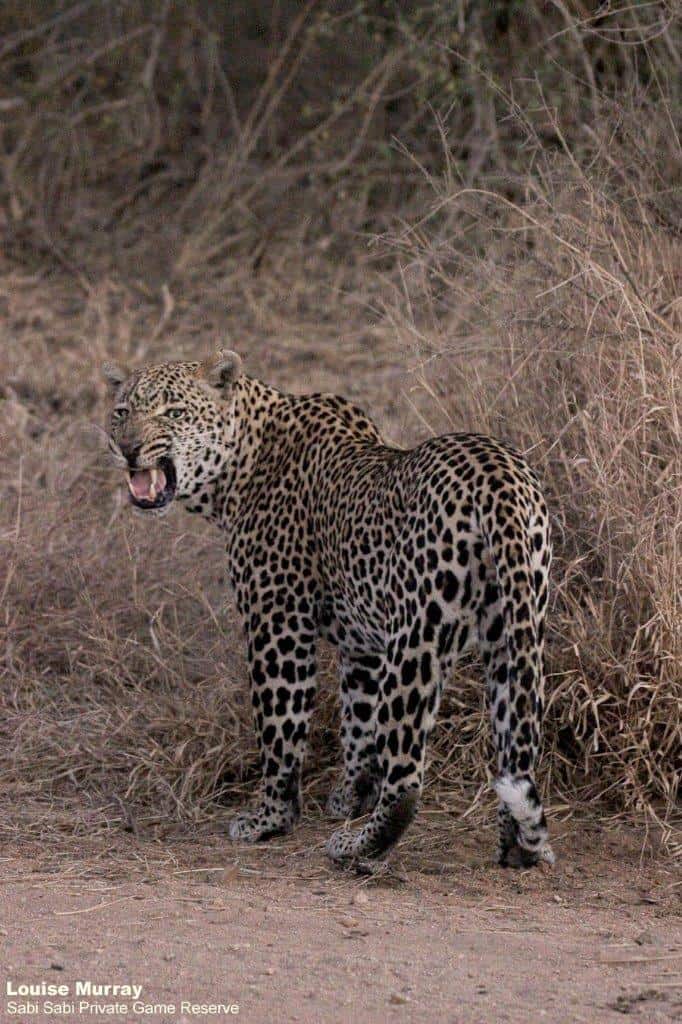 Just before dark, with the last bit of light from the day, we spotted the White Dam male leopard making his way to the water.  With Blacksmith Lapwings announcing their displeasure at his presence in the background, he stopped for a drink before continuing on his path, with definite purpose in his step. He crossed an open area and left a few scent markings before disappearing into the fading light.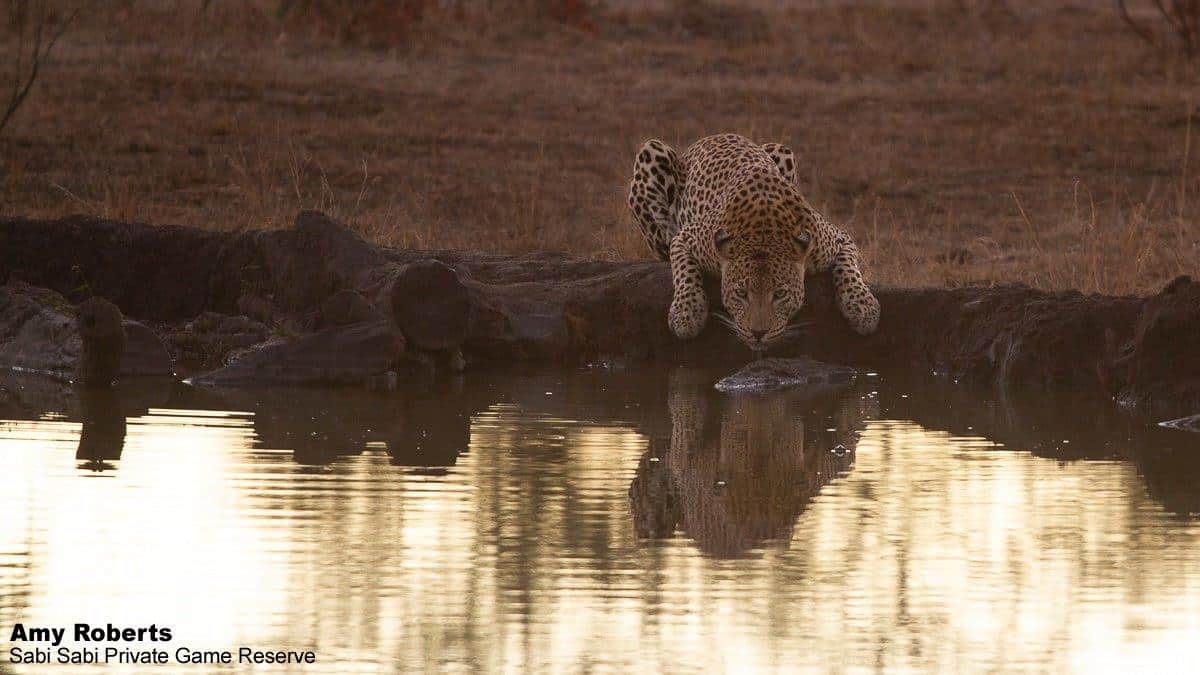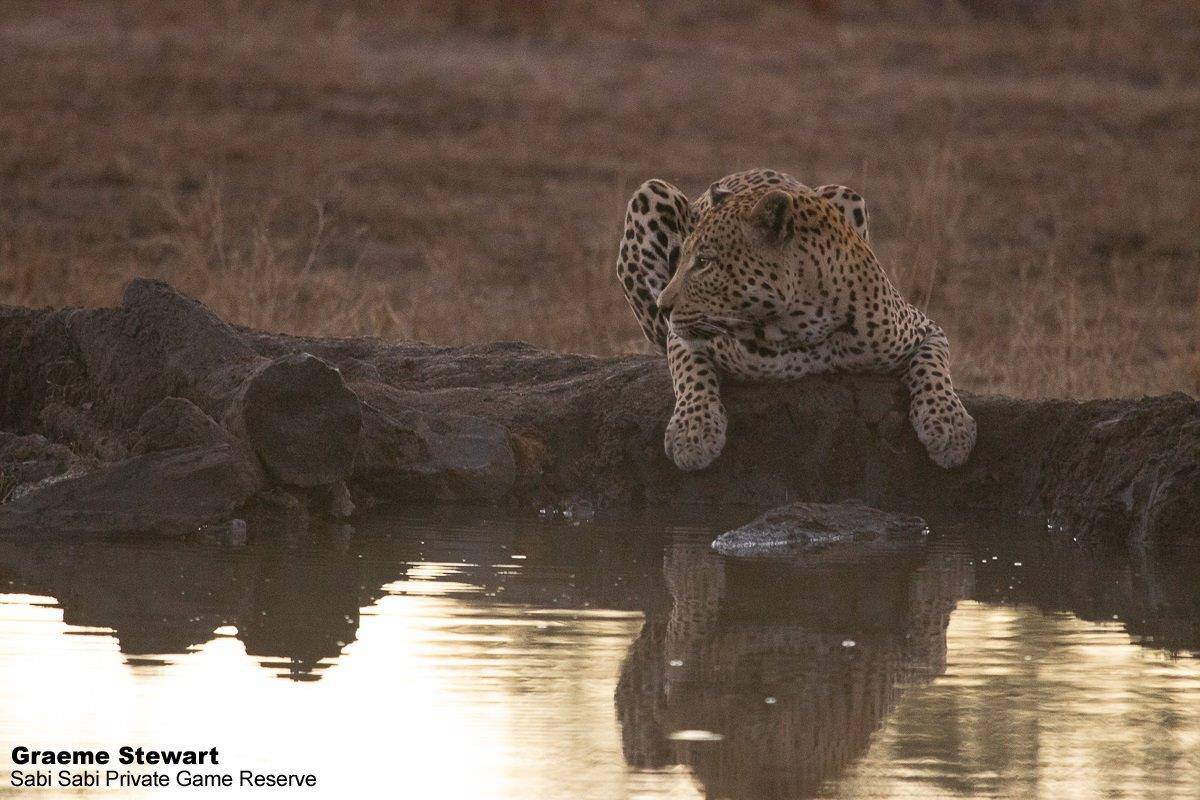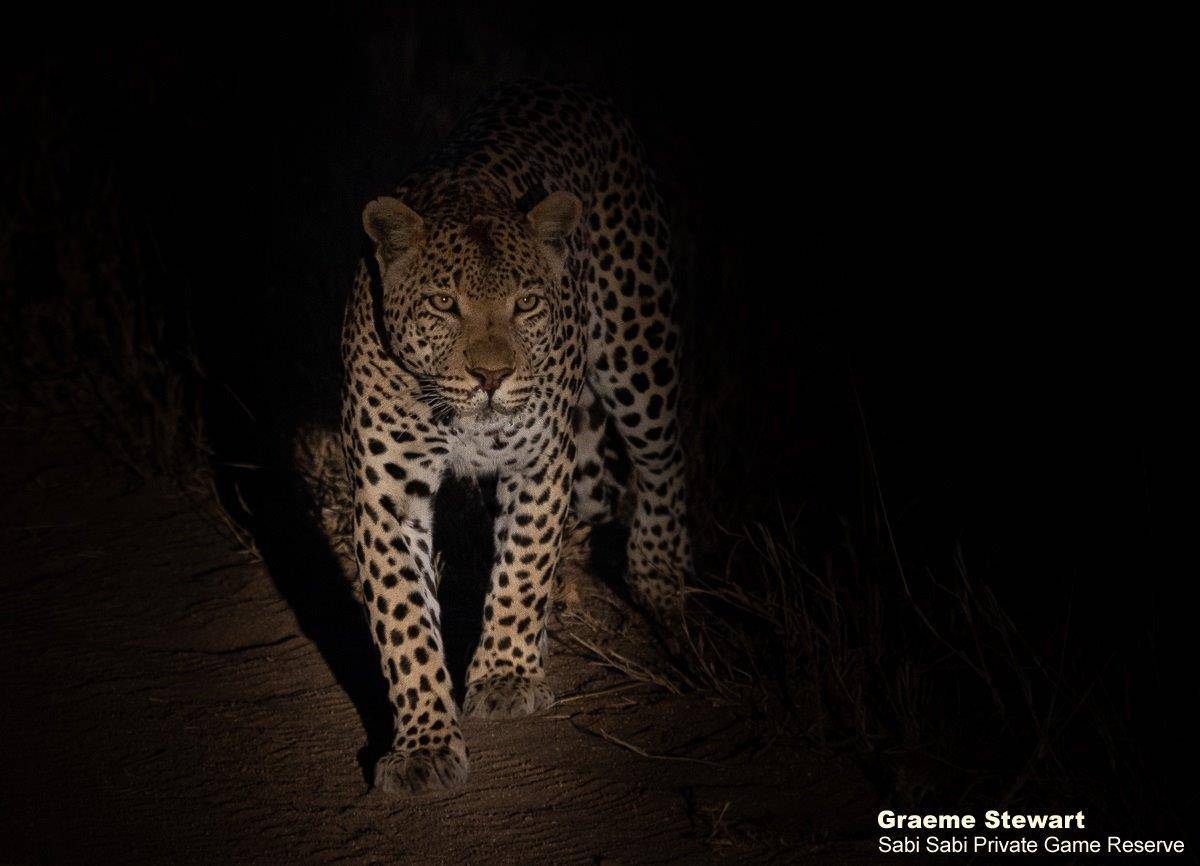 With Scotia's cub fast reaching independence, we are enjoying wonderful sightings of cub and mom.  We located them resting one morning, both with full bellies and seemingly content with life.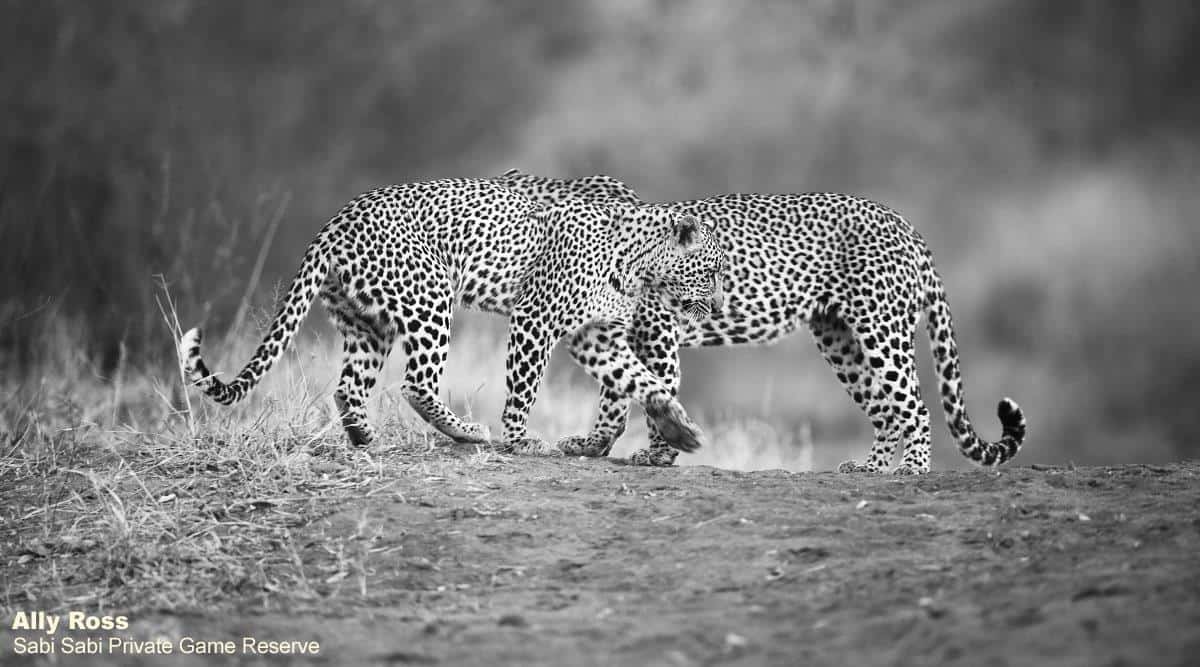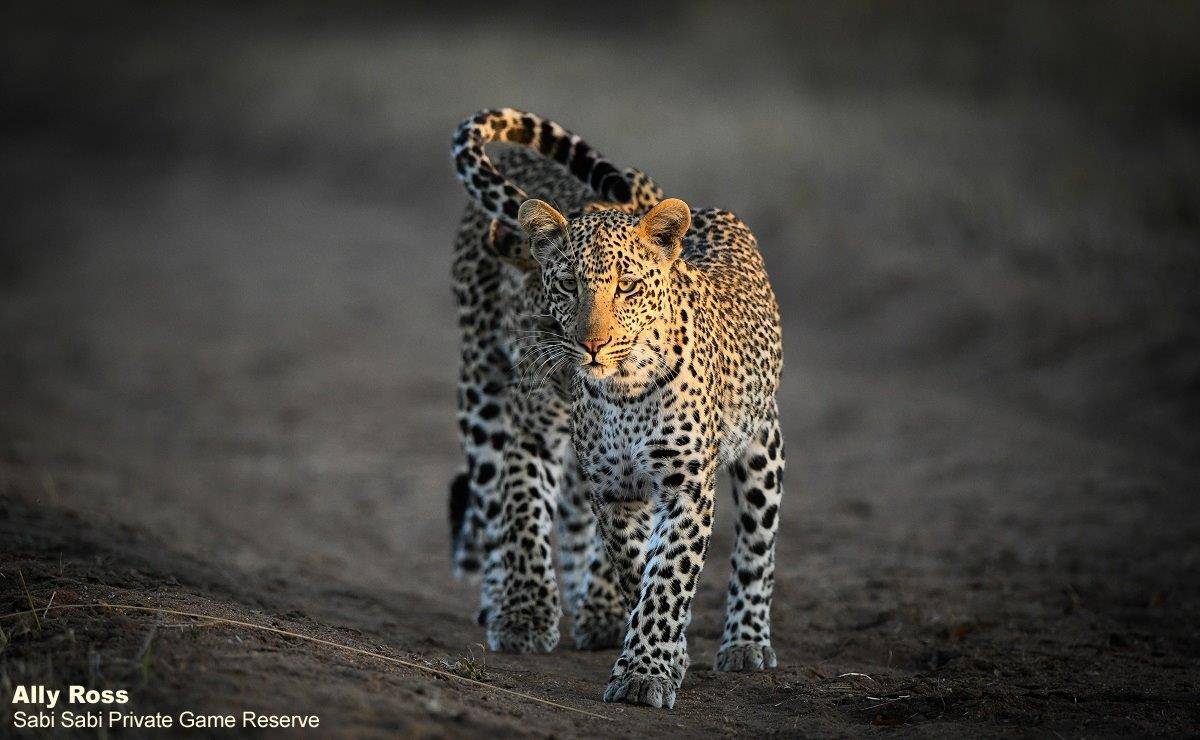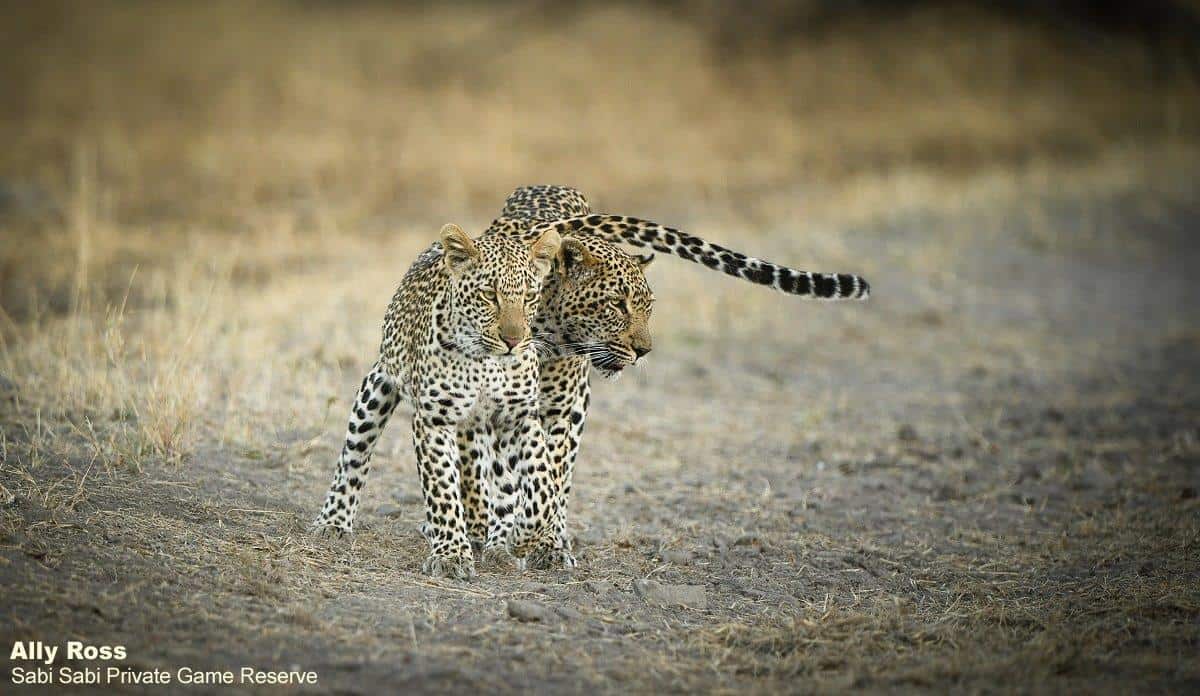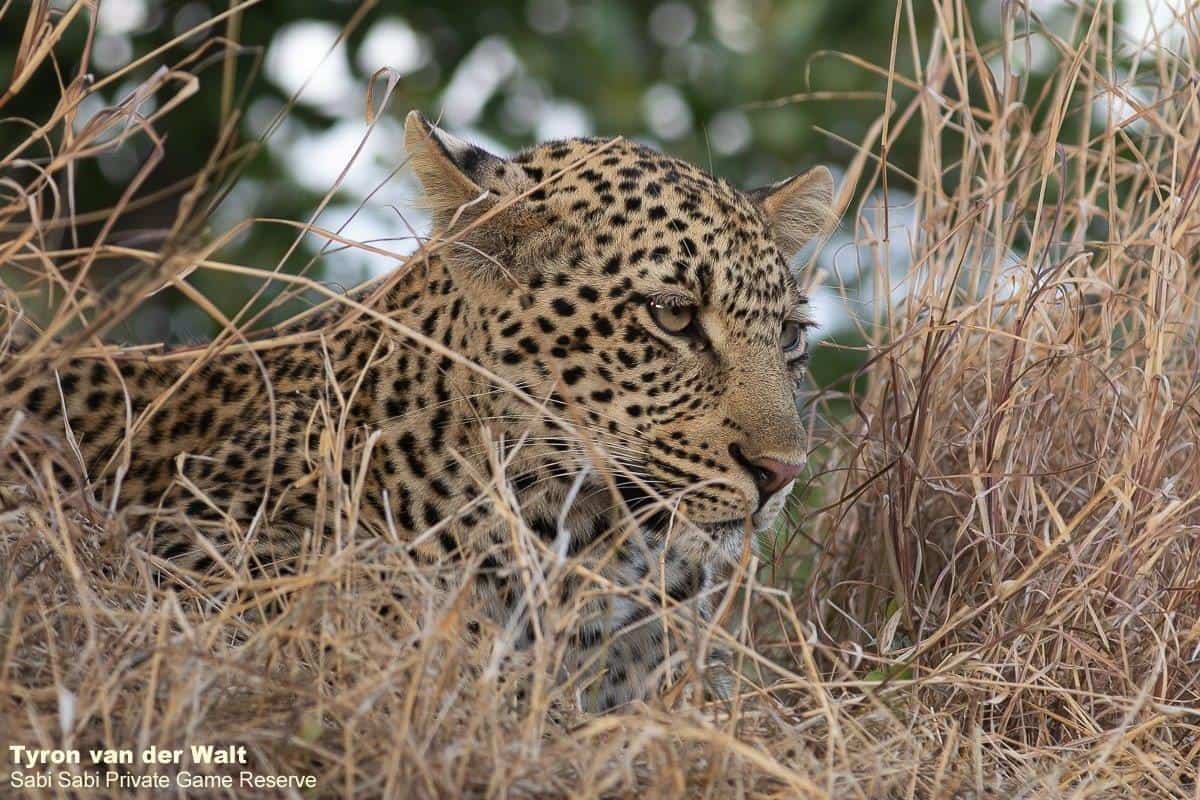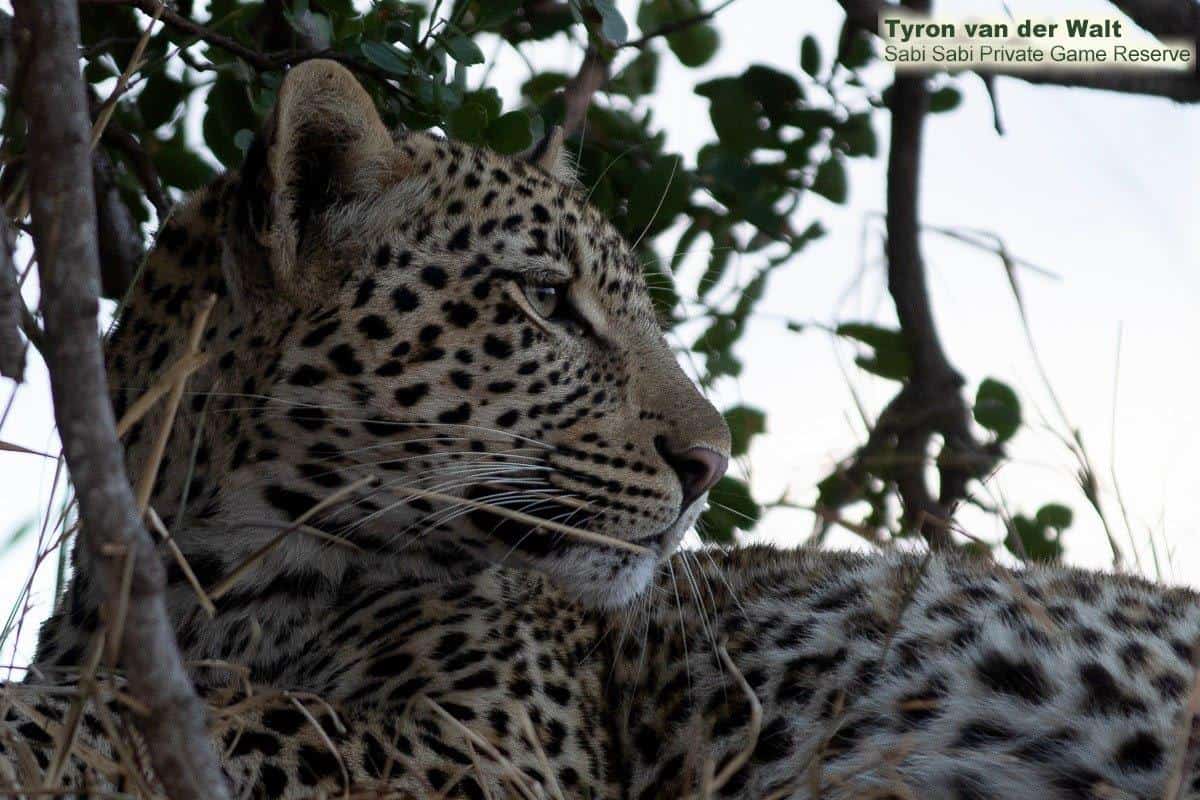 If anyone is at home during lockdown and starting to feel a bit frustrated and trapped, then you would be able to relate completely with this female leopard. Scotia was stuck in a tree with her large cub and four hyena sleeping close to the base of the tree, patiently waiting for her to make a mistake and drop the kill they had stashed up in the branches. Constantly shifting, trying to find a comfortable position in the tangle of branches around them, the pair was clearly getting on each other's nerves in the confined space, as we could hear the occasional hiss and snarl of displeasure.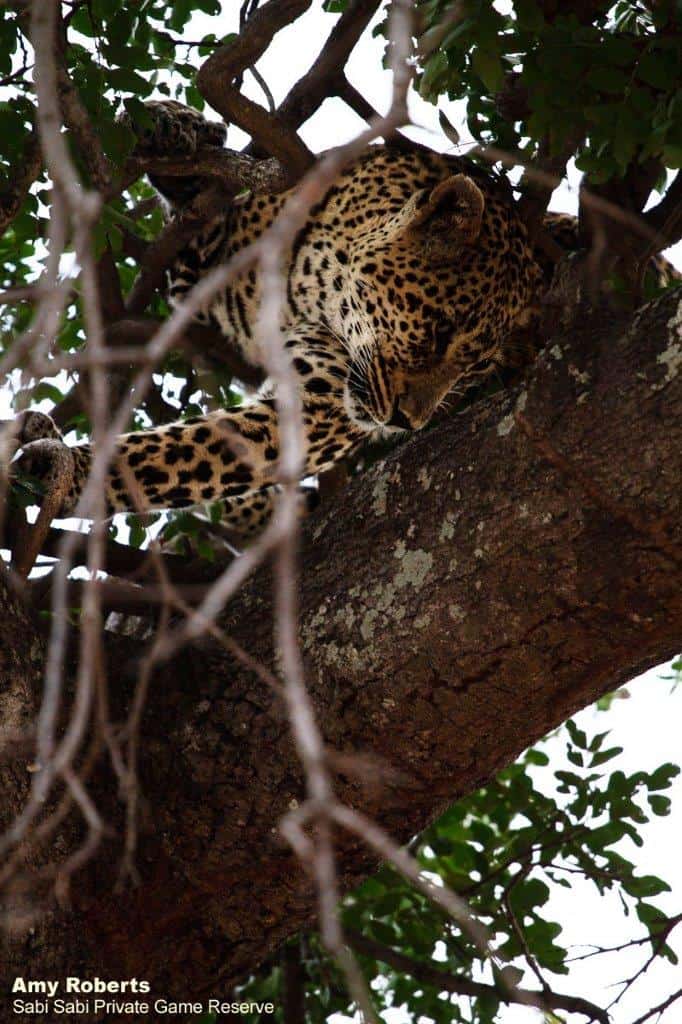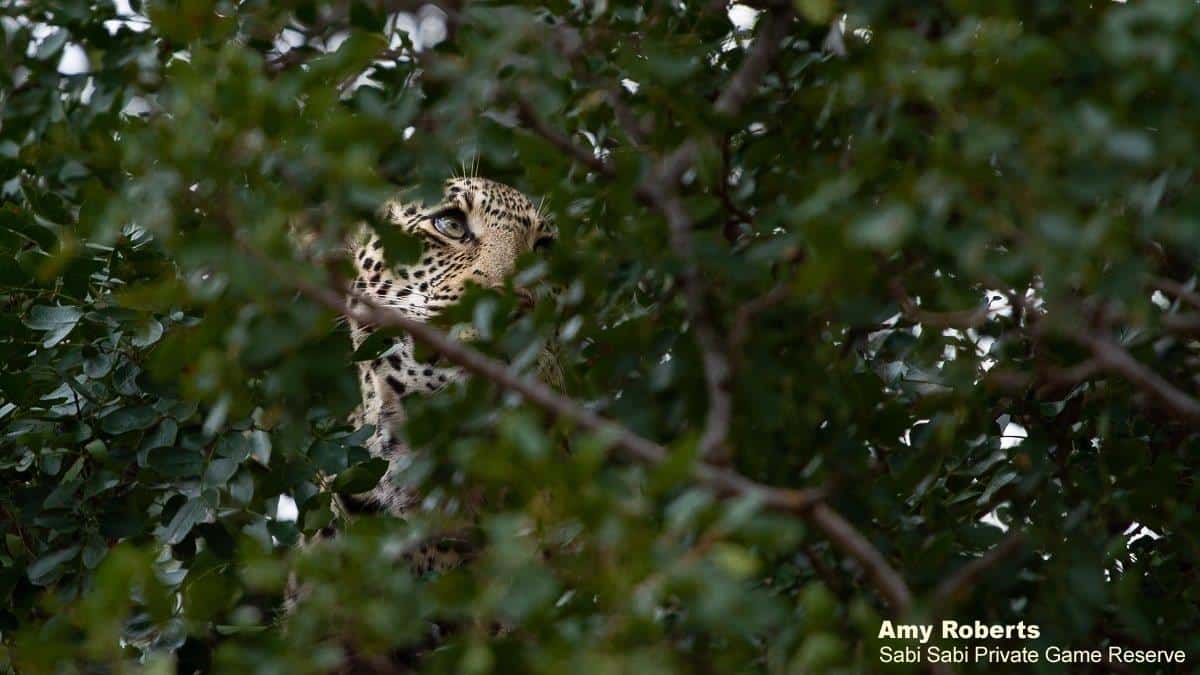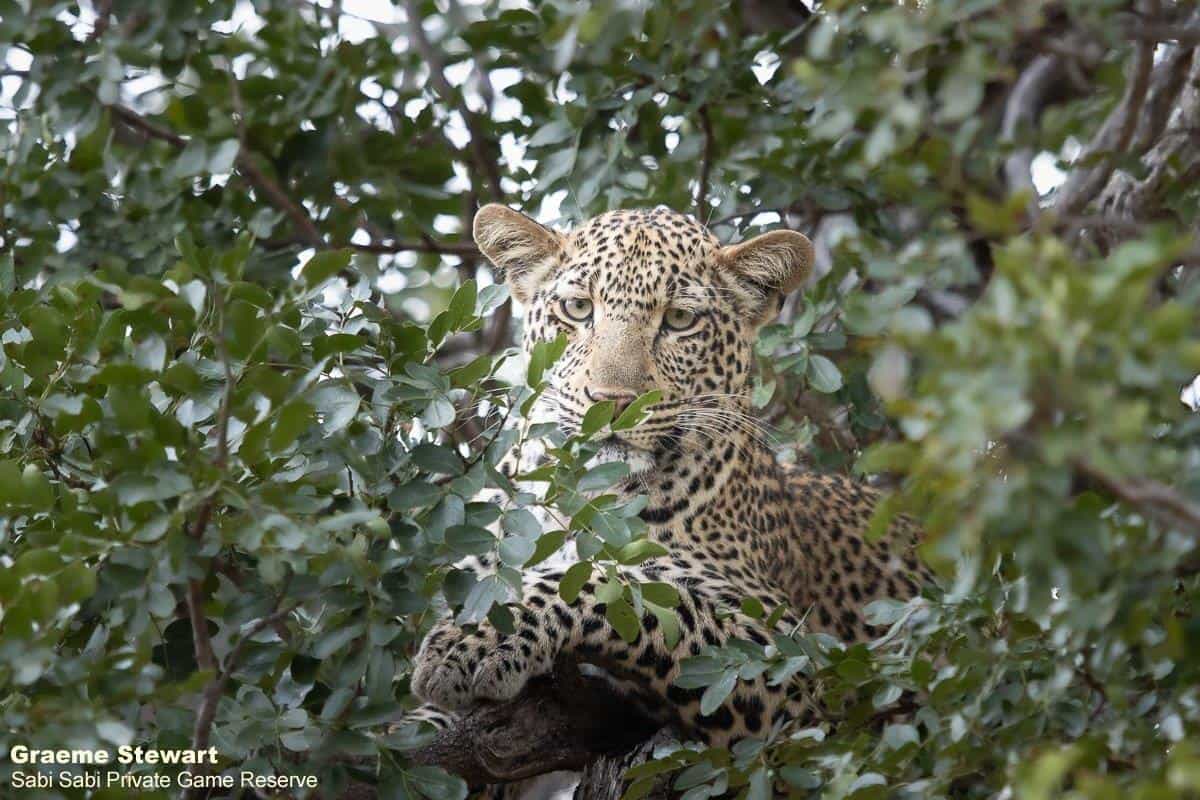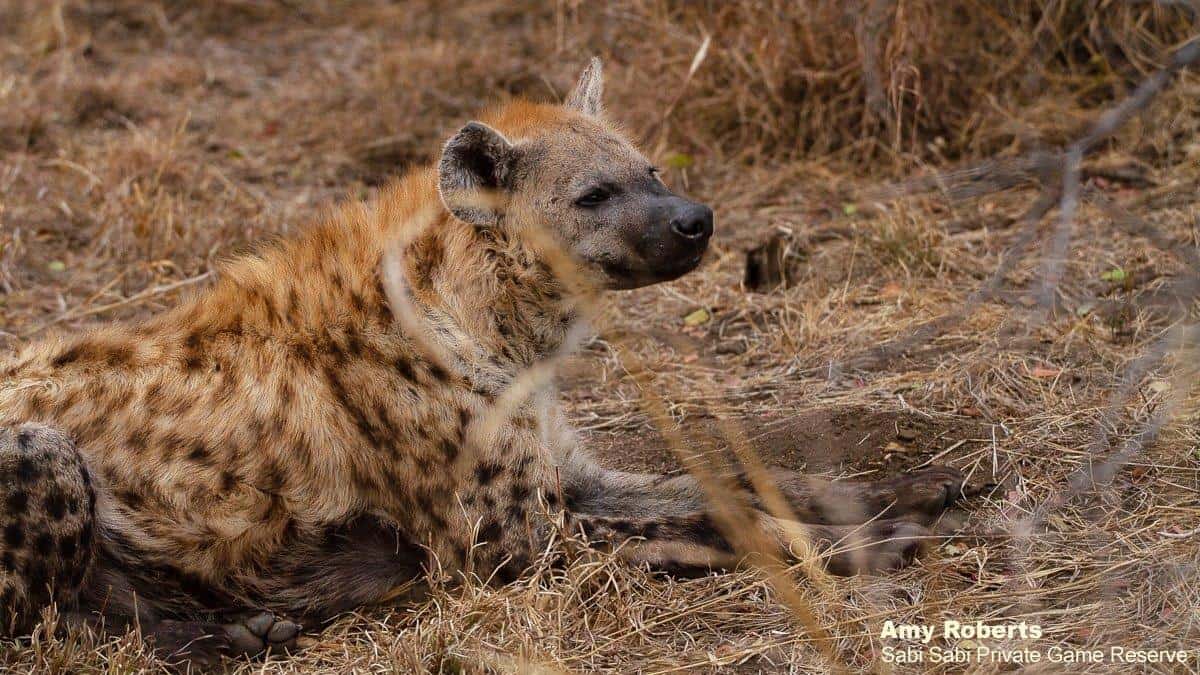 After attempting to hunt some young kudu, these two cheetahs made their way into an open area where they moved around trying to find a nice place to settle. All was well until 3 hyenas came to disturb them, chasing them around.  One of the cheetahs eventually climbed up a fallen over tree to get away and soon the hyenas lost interest and the cheetahs re-joined and moved off.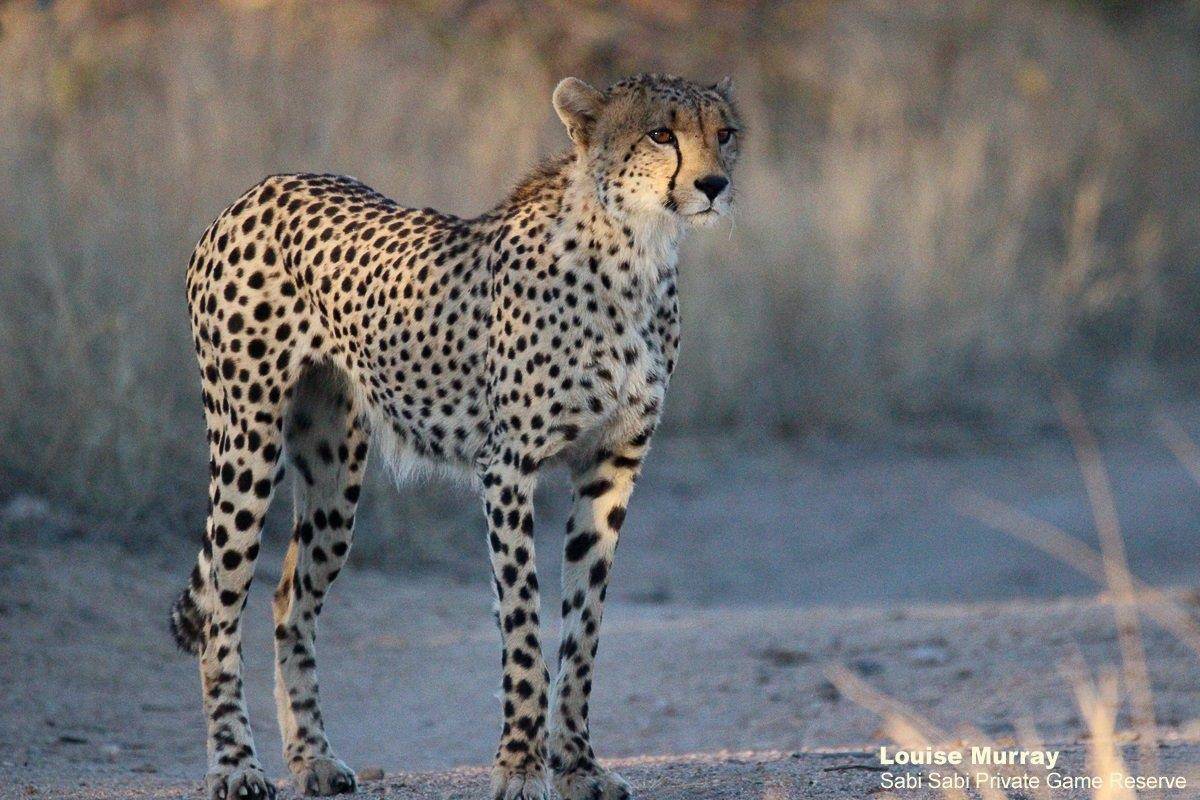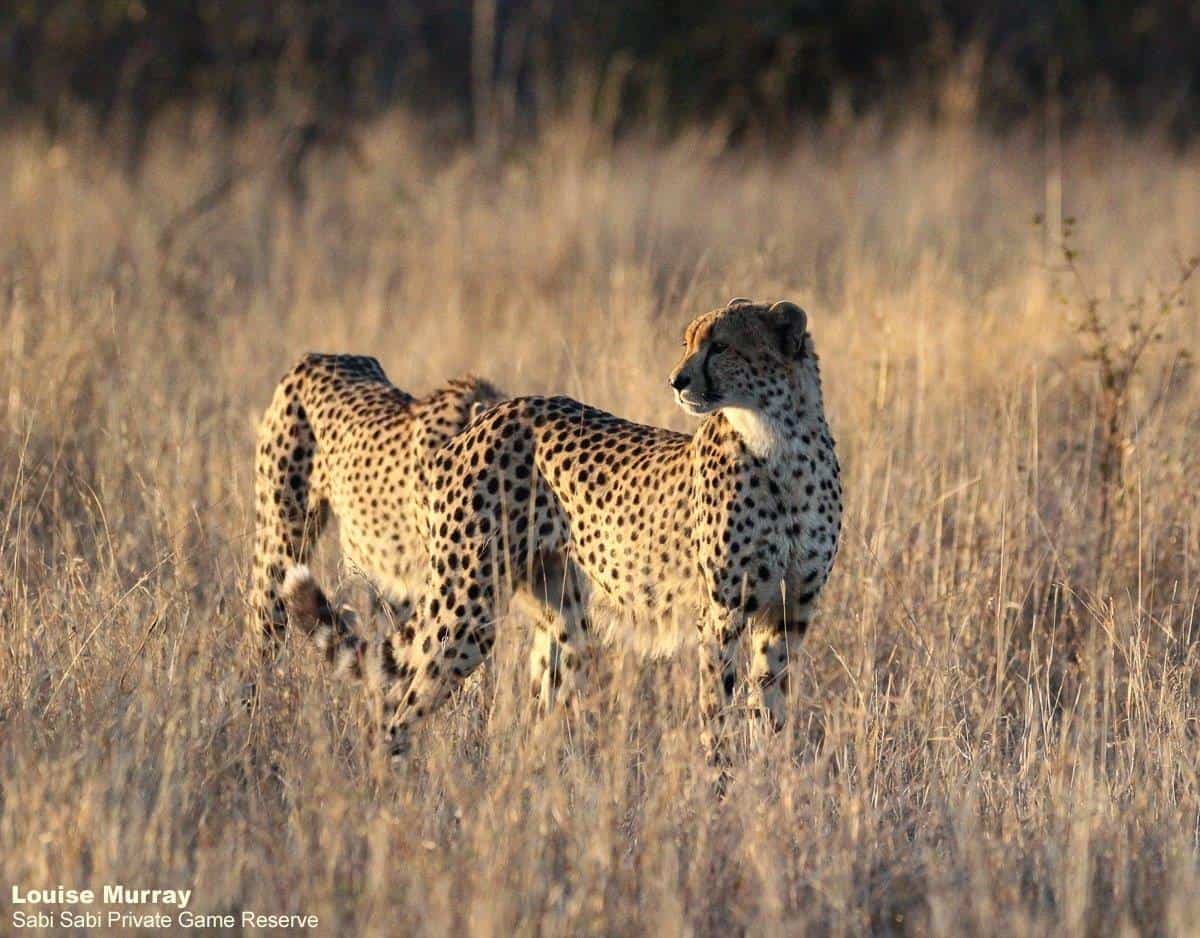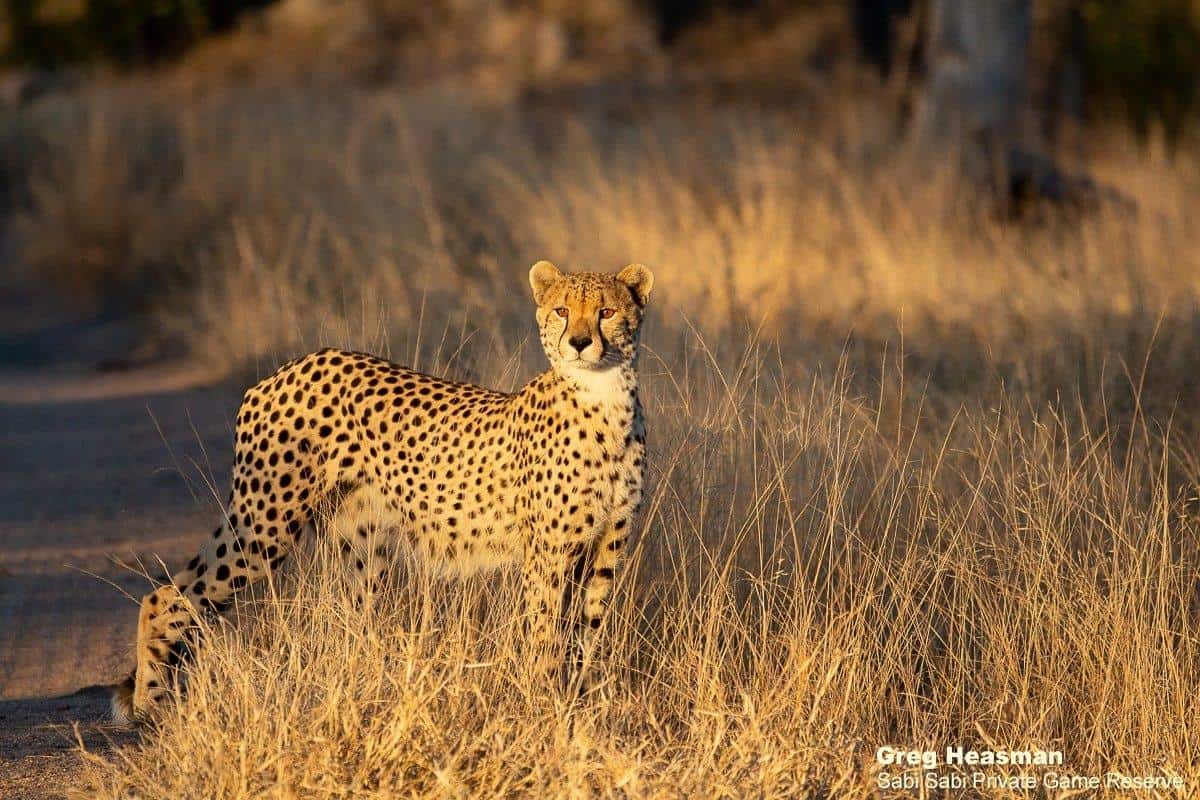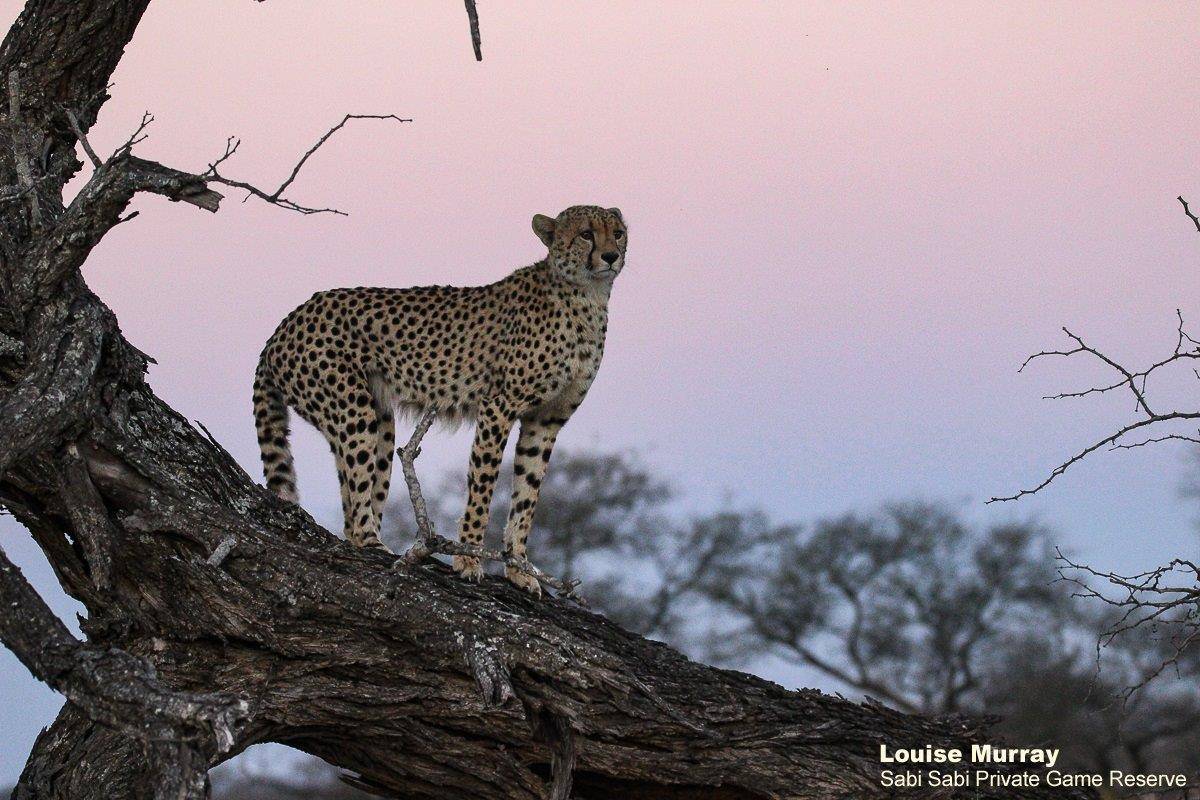 It is always such a treat every time we find this trio! Mom and cubs were seen one morning, catching the early sunshine on a termite mound, but always with a watchful eye.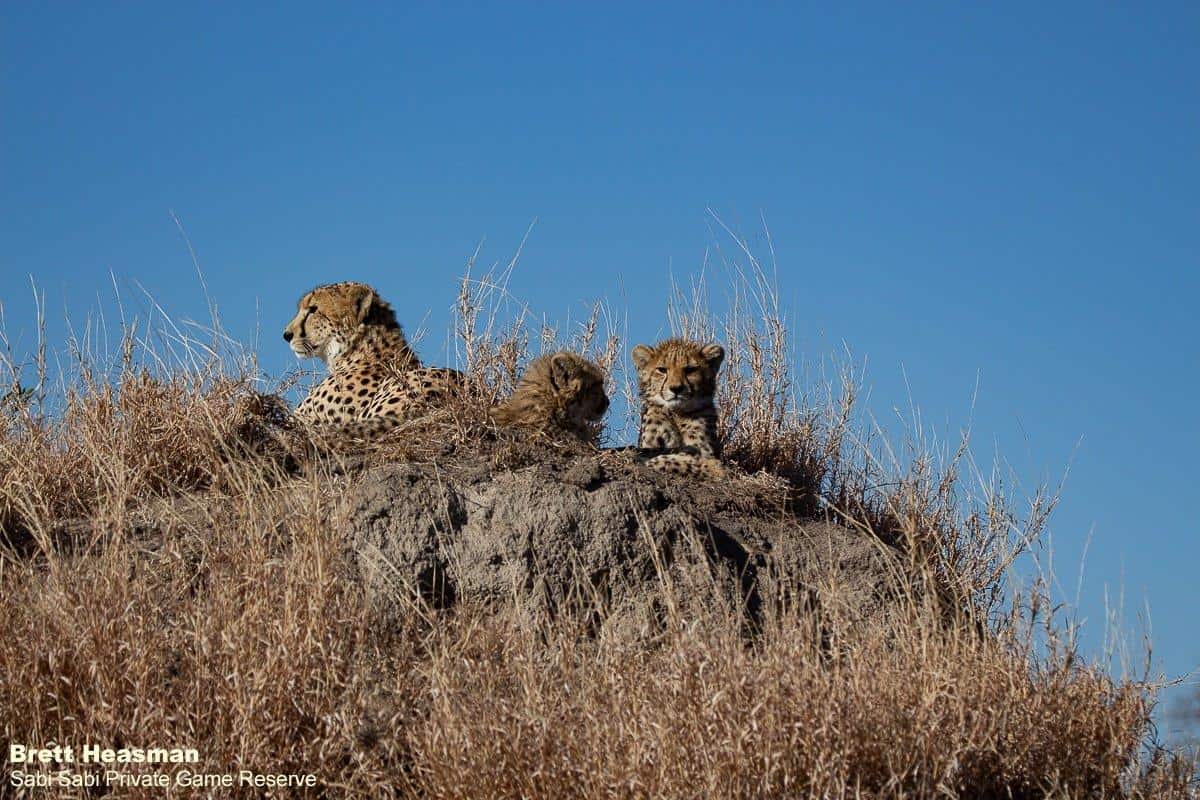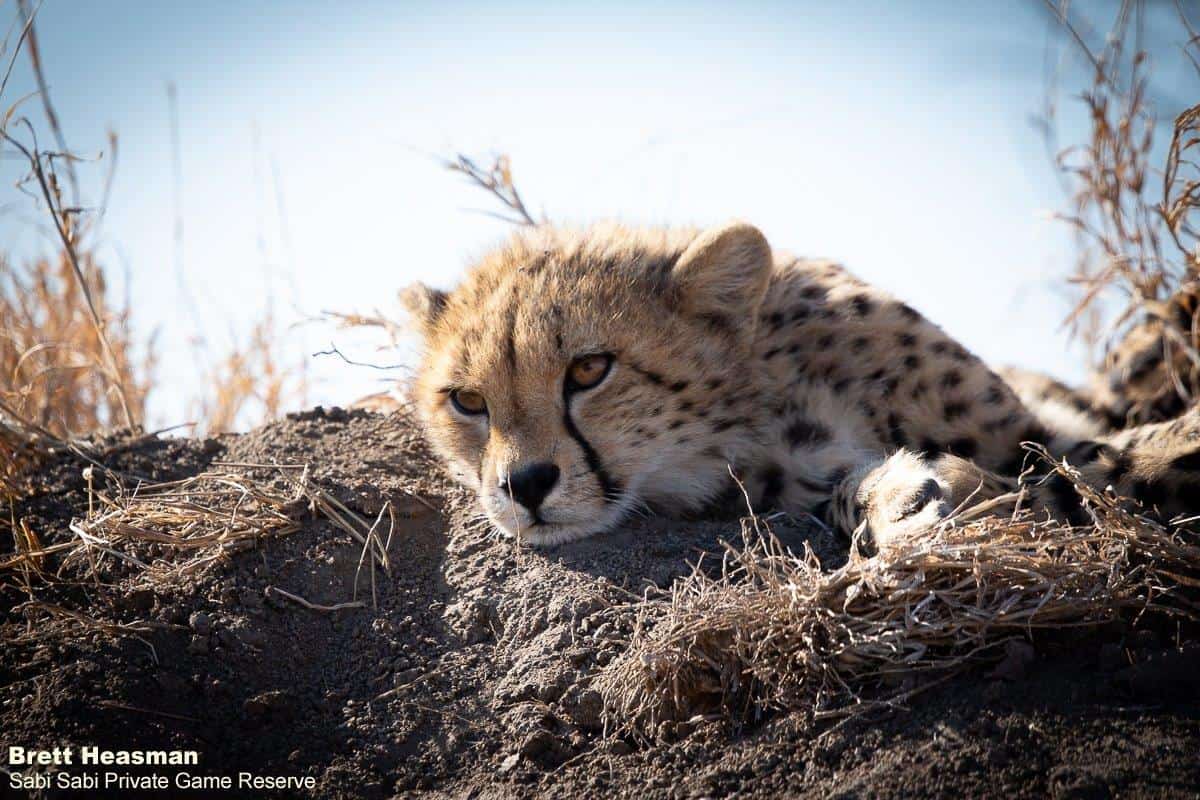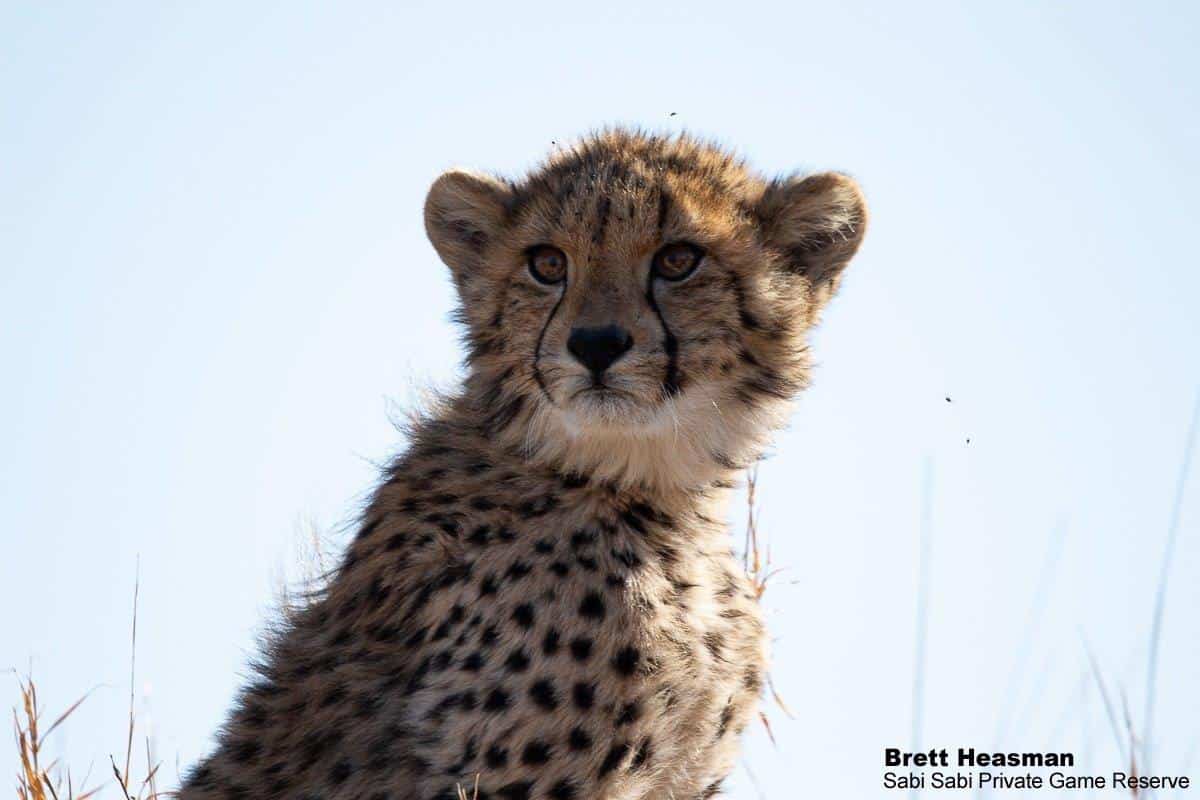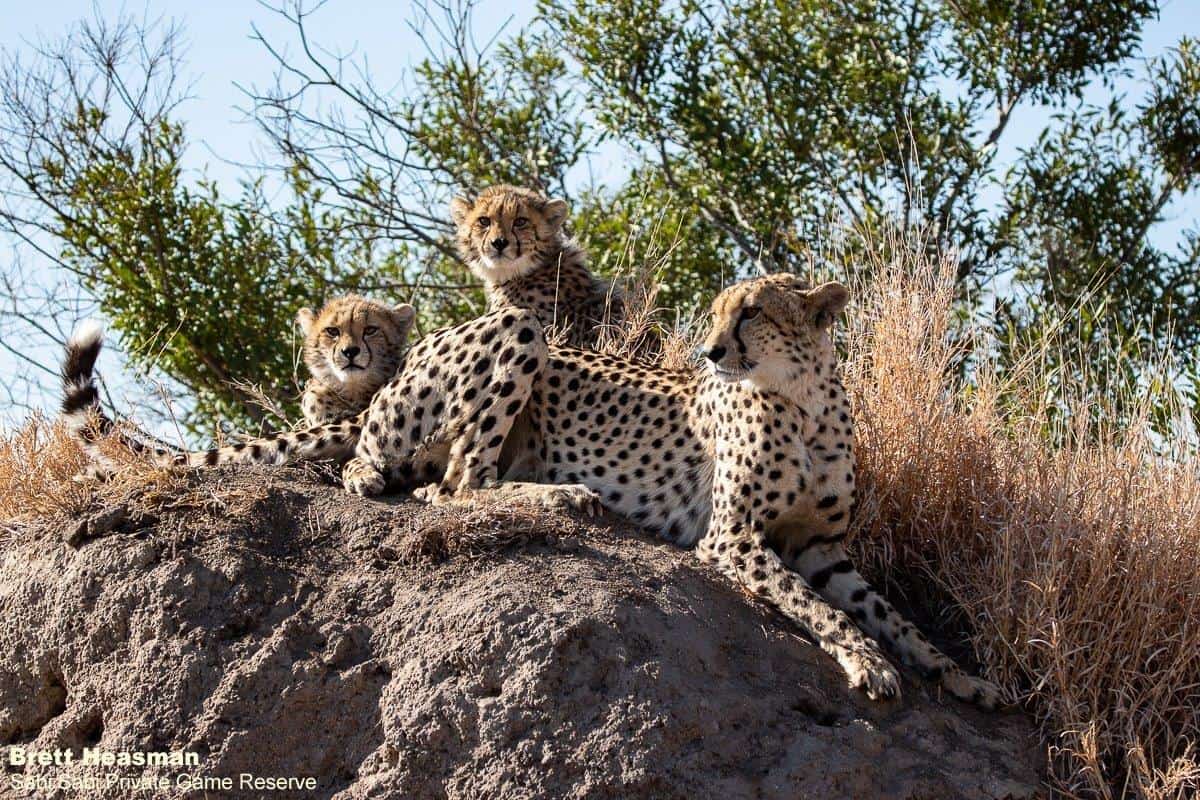 As the drizzle for the afternoon set in, Ally noticed a few vultures taking off from a drainage line. Heading in their direction, she found a male cheetah grooming himself after a rather filling meal. After a short while, he made a hasty escape as a hyena pulled in to scavenge the remains of his kill.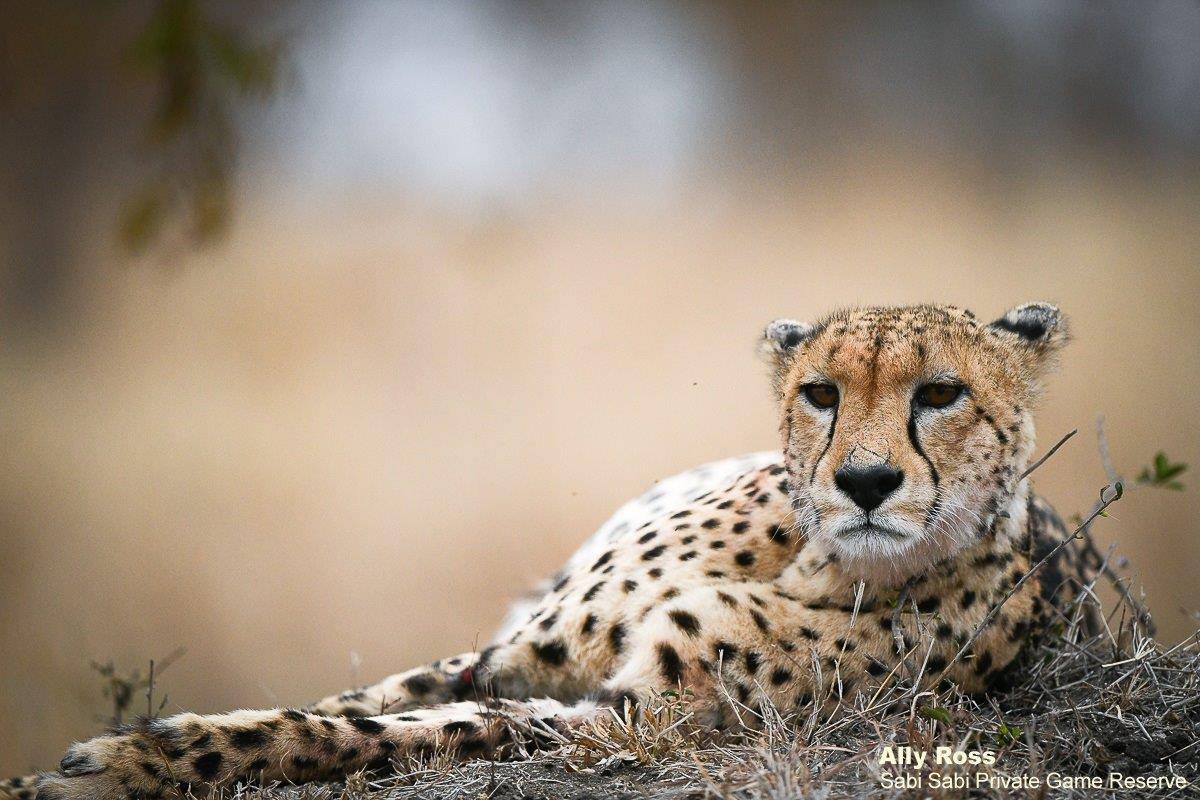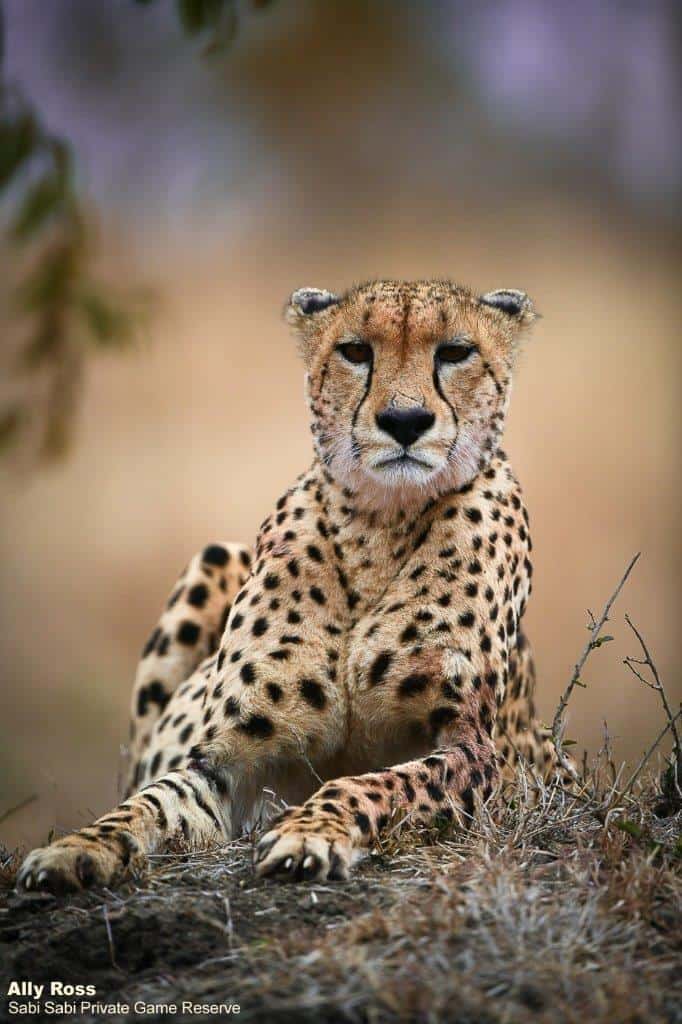 During our morning safari, we came across an impressive herd of Buffalo. Being relatively early, many were still sleeping soundly or lying down and ruminating in the warm morning sun. As we watched, they started to get up and active, including a few members of the herd who came over to see what we were all about.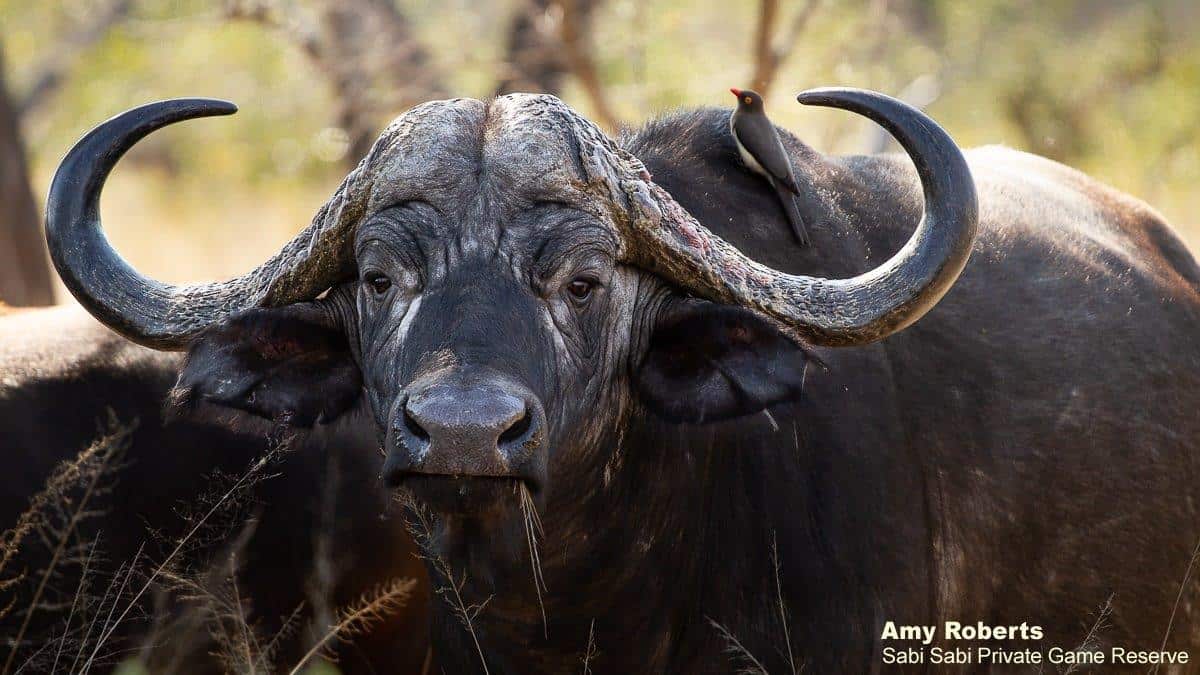 Our Monochrome Monday selection from this week…
Perfectly posed.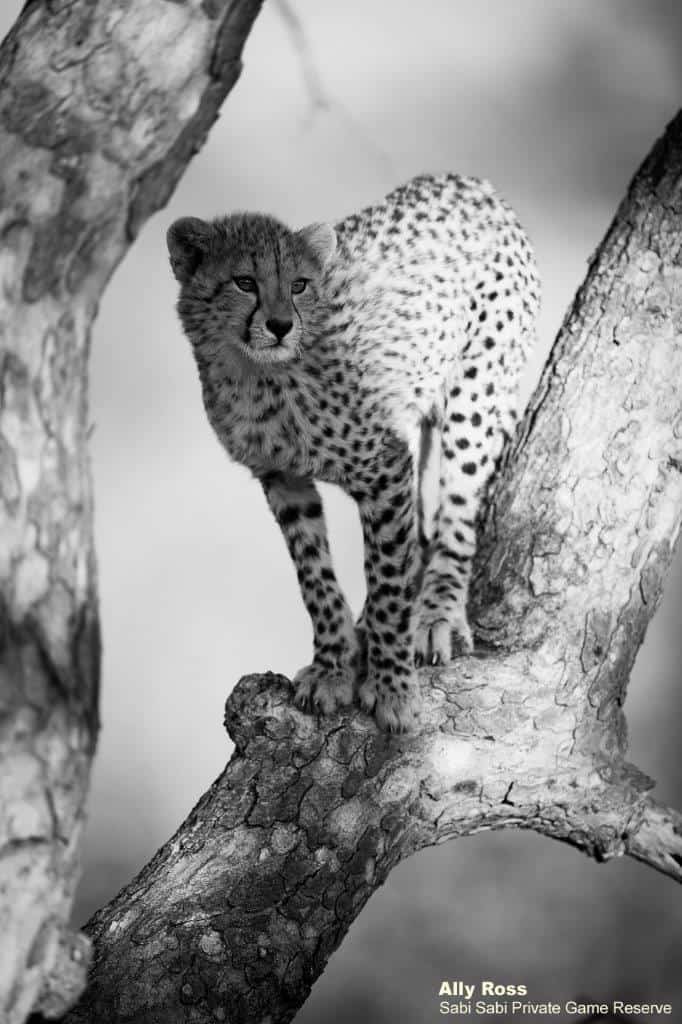 A Black-winged Stilt walks in shallow waters looking for something to eat.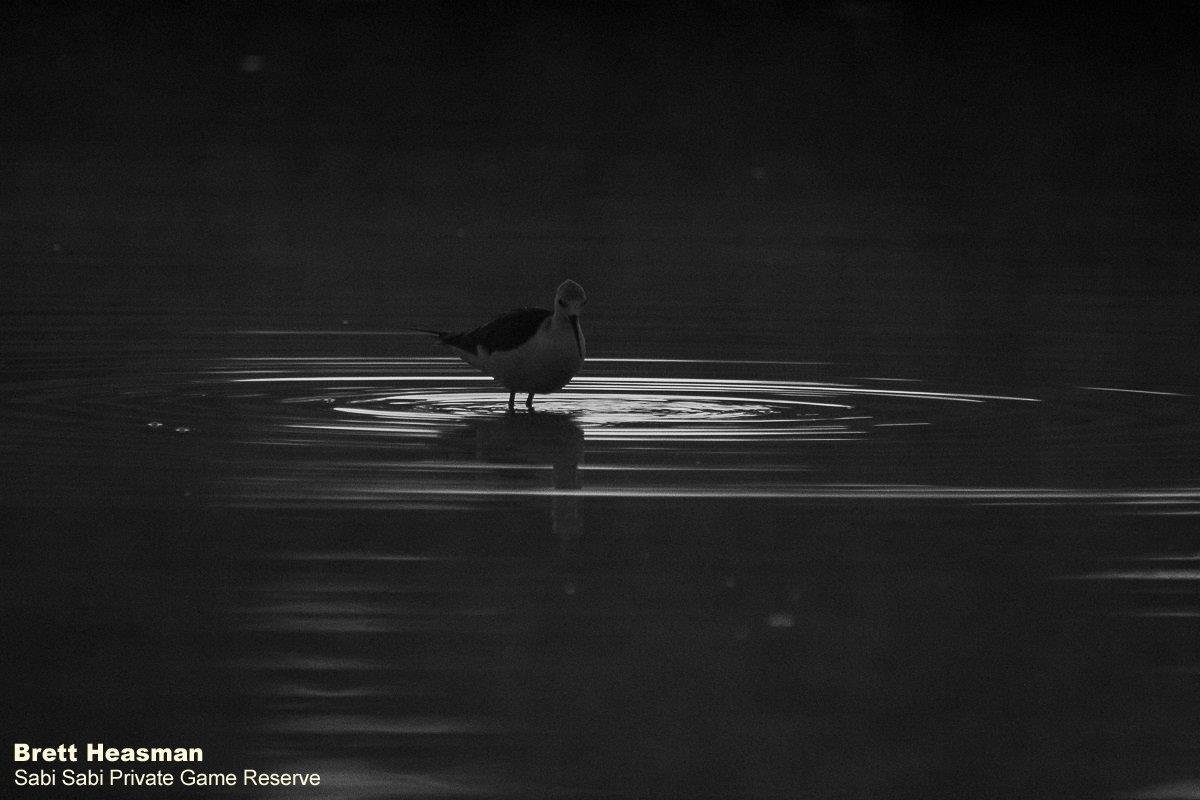 Always keep a look out!
A mesmerizing stare.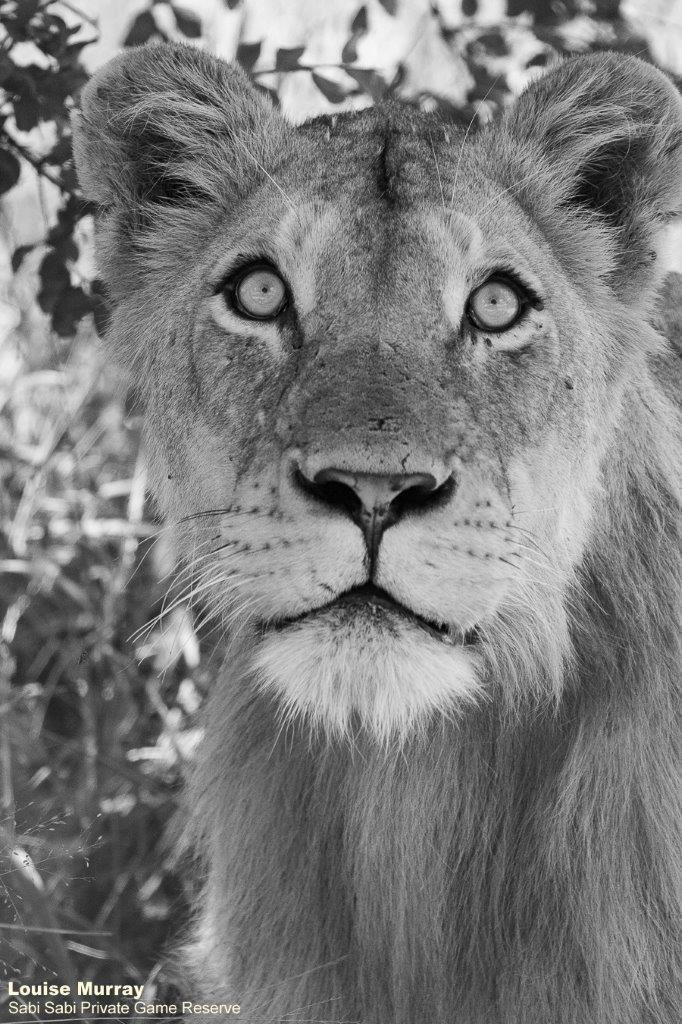 Did you know, an elephant can suck up to 10 litres of water into its trunk before blowing the water into its mouth to drink.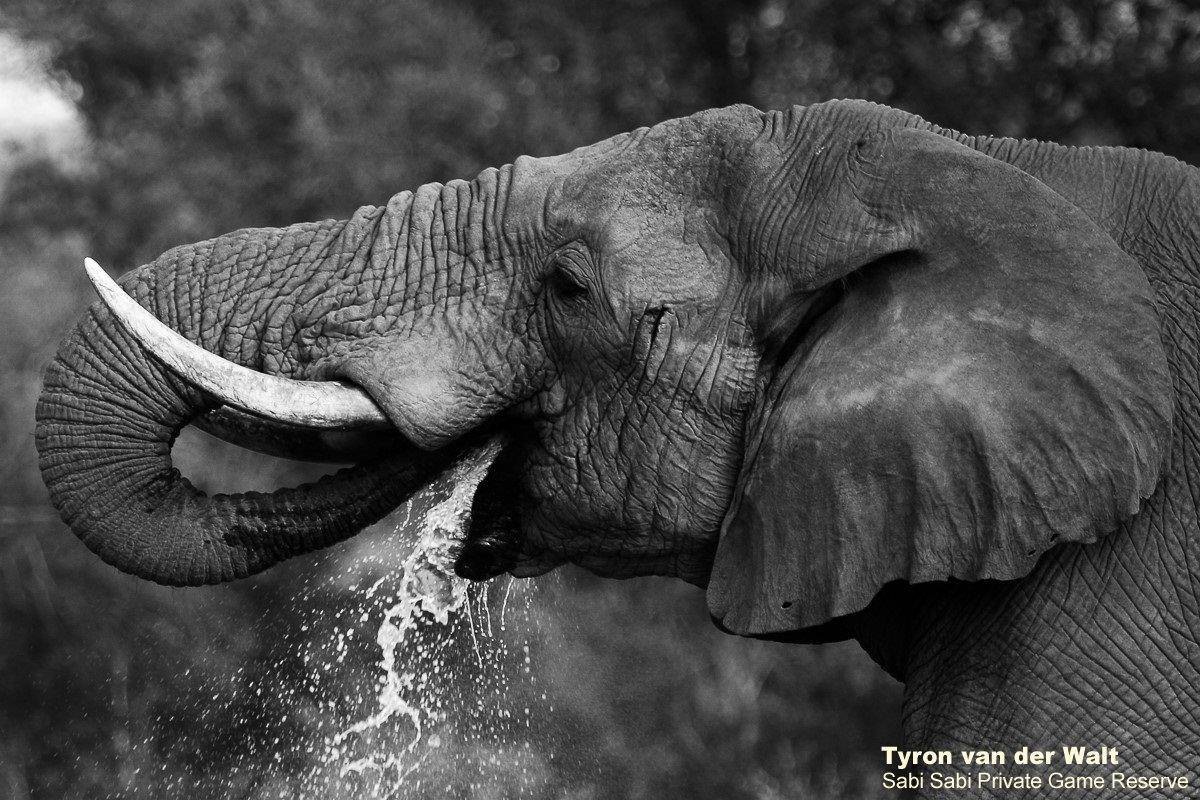 Until next time…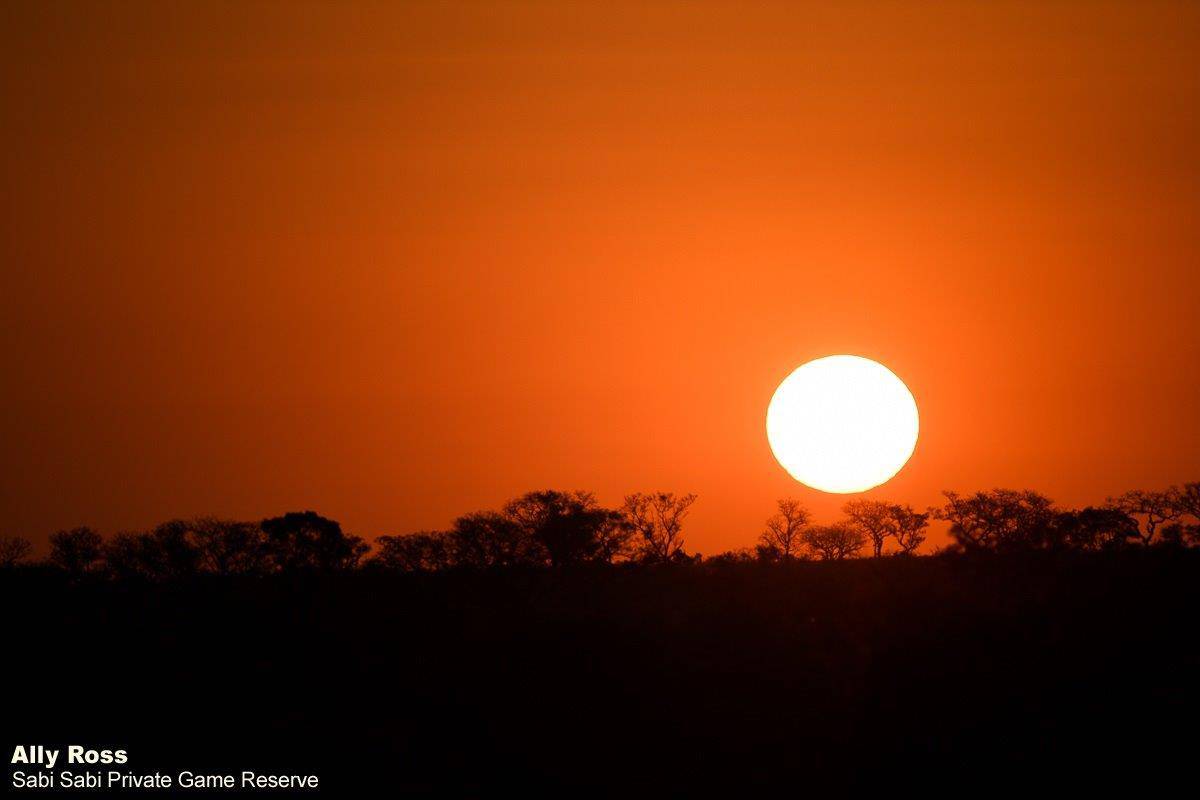 Blog by Wendy Claase
Images by Ally Ross, Amy Roberts, Andries Ndlovu, Brett Heasman, Graeme Stewart, Greg Heasman, Lawrence Mkansi, Louise Murray and Tyron van der Walt
Videos by Ally Ross, Greg Heasman and Louise Murray