It is hard to believe we are already almost through the month of July, which is the middle of winter for us.  Despite it being very cold between sunset and sunrise, our daytime temperatures have been very warm!!  Here, a herd of elephants cooled down in the waterhole in front of Bush Lodge.

A sound not too often heard, got Greg's attention while tracking a male leopard… the yelps of a pair of Black-backed Jackal in an open area!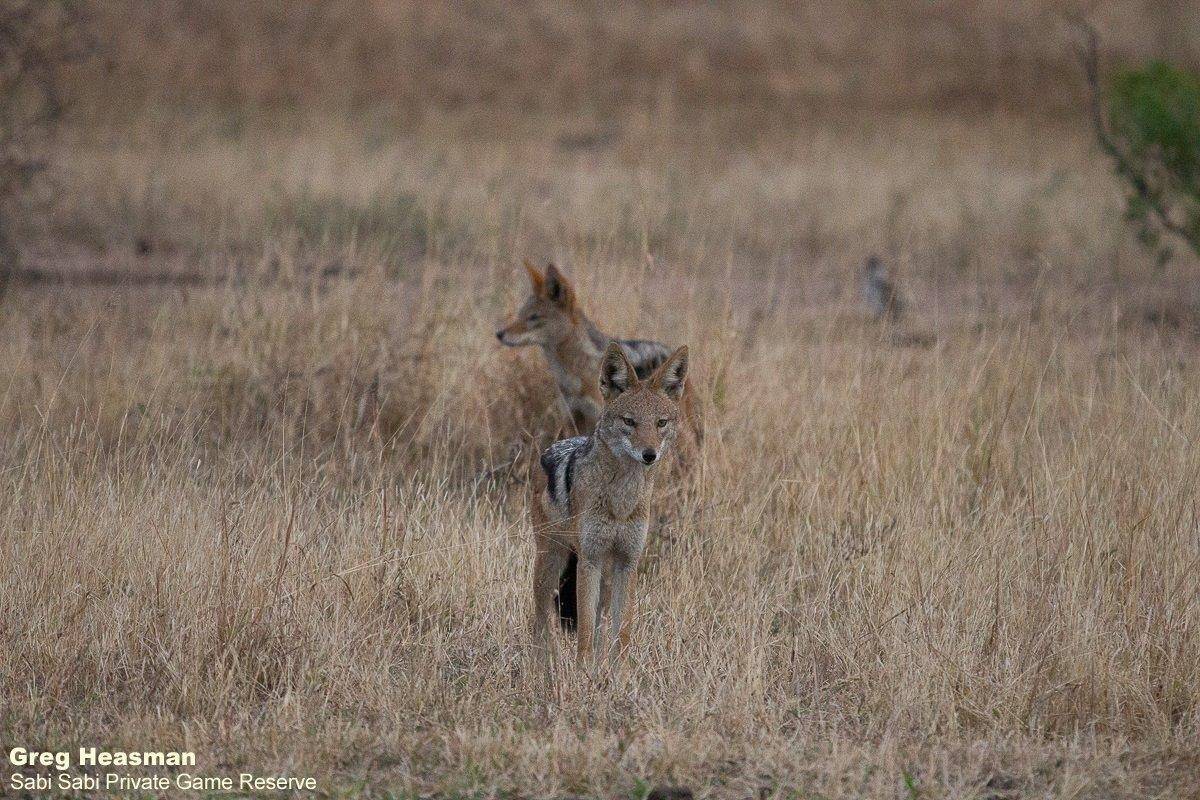 A wonderful sighting of this honey badger as it walked out of the bush, into the road in front of us.  It gave us a little look and carried on down the road in the opposite direction.  Such a special sighting of these elusive creatures.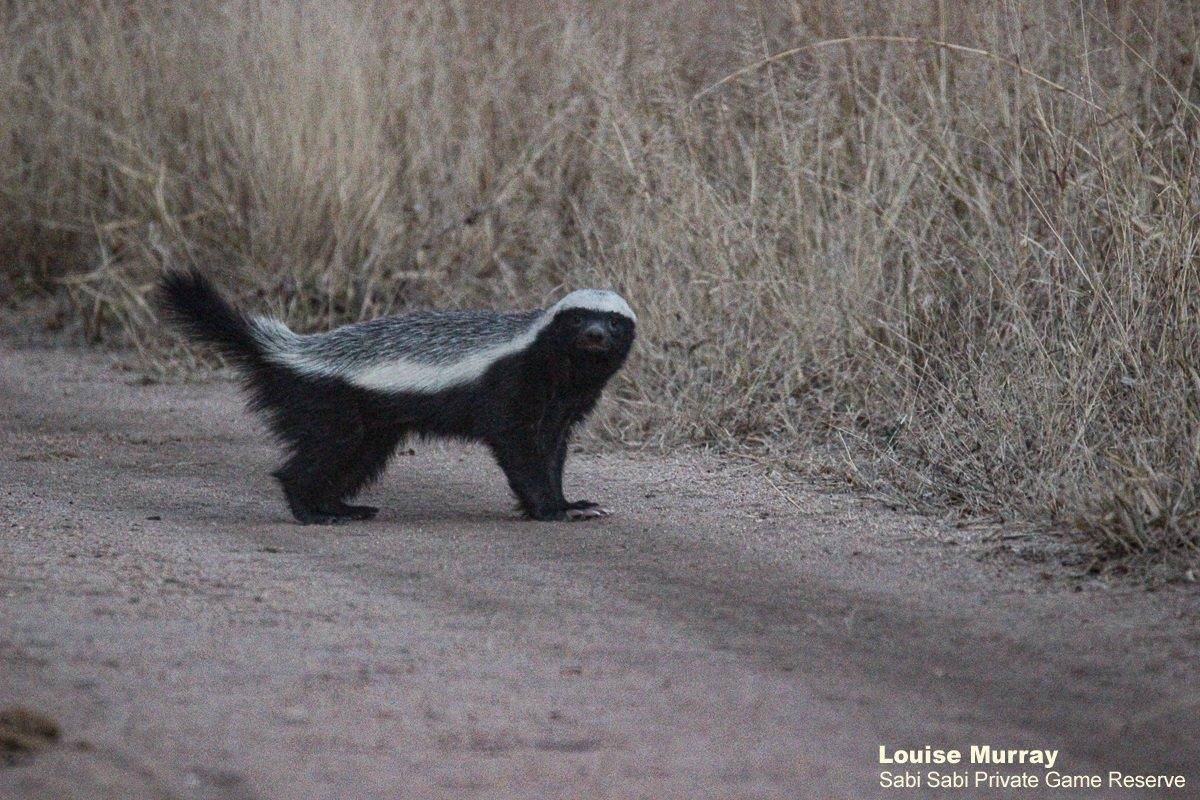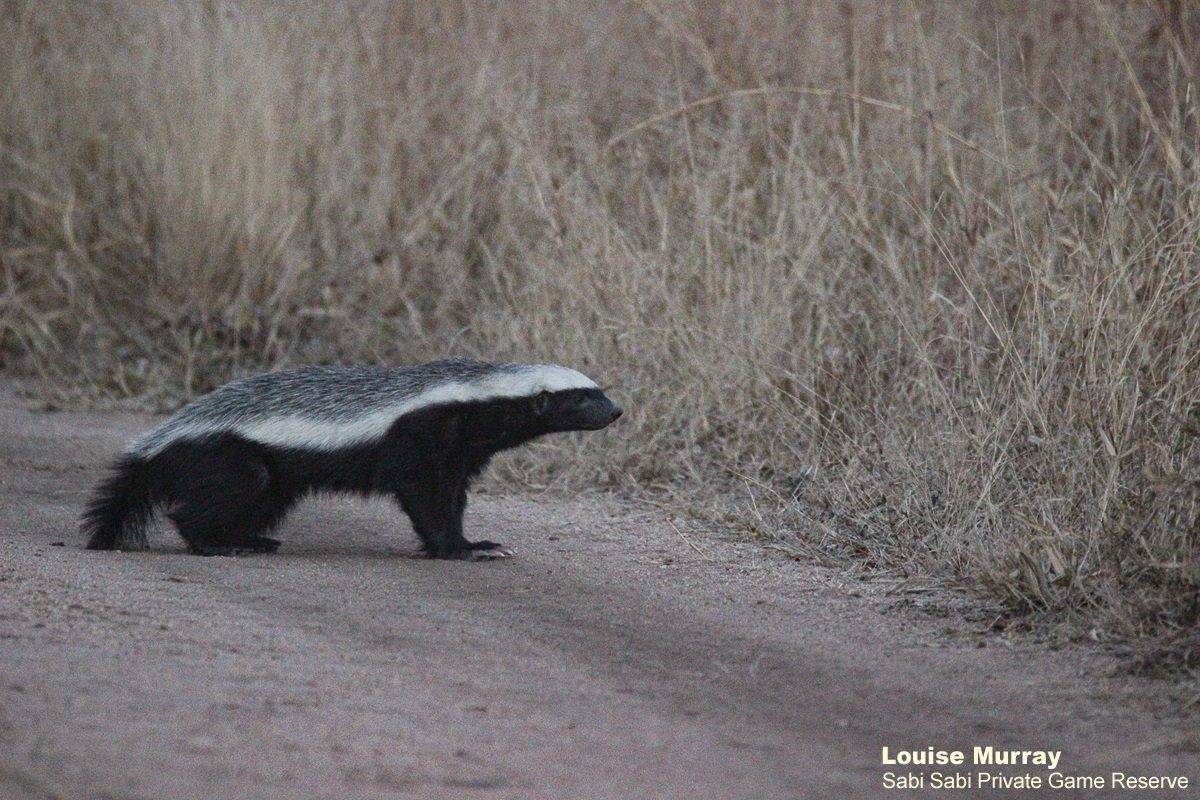 A dazzle of zebra creating great photographic opportunities to play with the contrast in stripes.
It has been a week of fantastic cheetah sightings!
We had numerous sightings of a female cheetah and her two cubs.  They seemed to have had a very lazy day when we found them still sleeping but once the sun started to set and things got cooler, they started to get a little more active, constantly surveying the area.  The following morning, relaxed play turned very serious when the trio were approached by a curious hyena. They may be small in size, but feisty by nature, even the youngsters were showing off their teeth.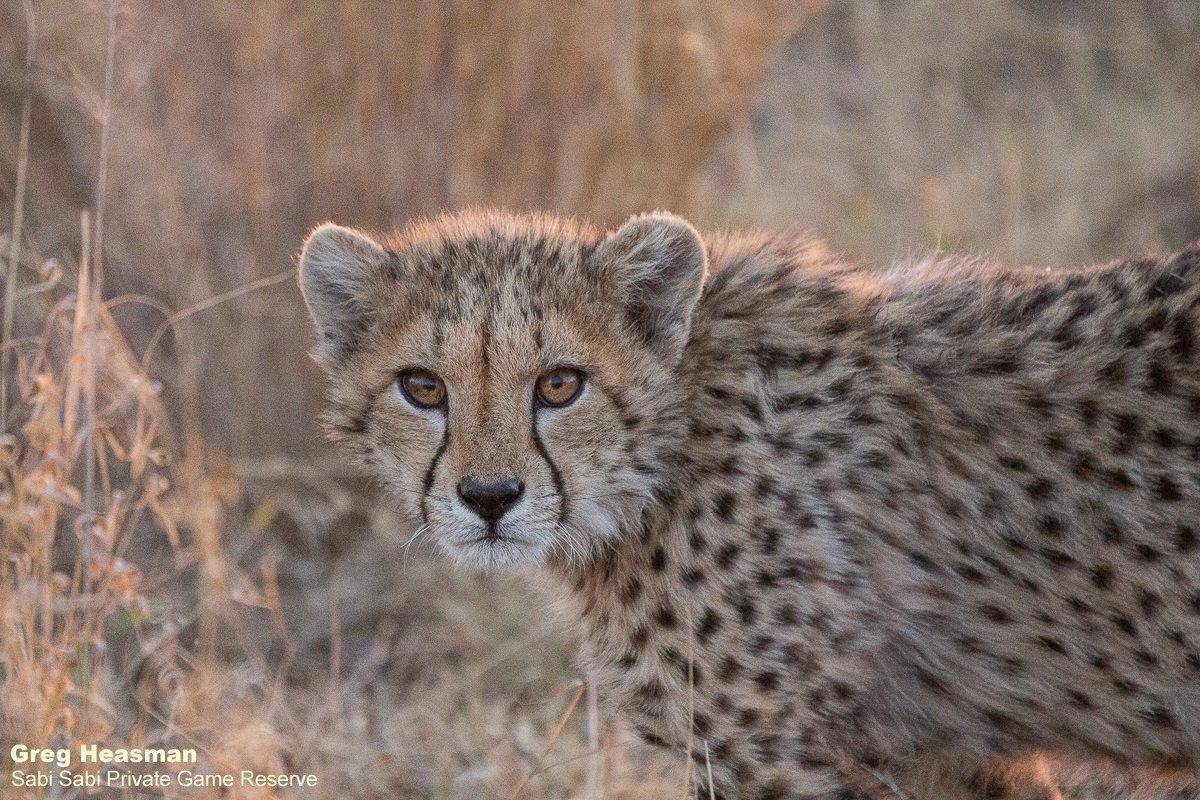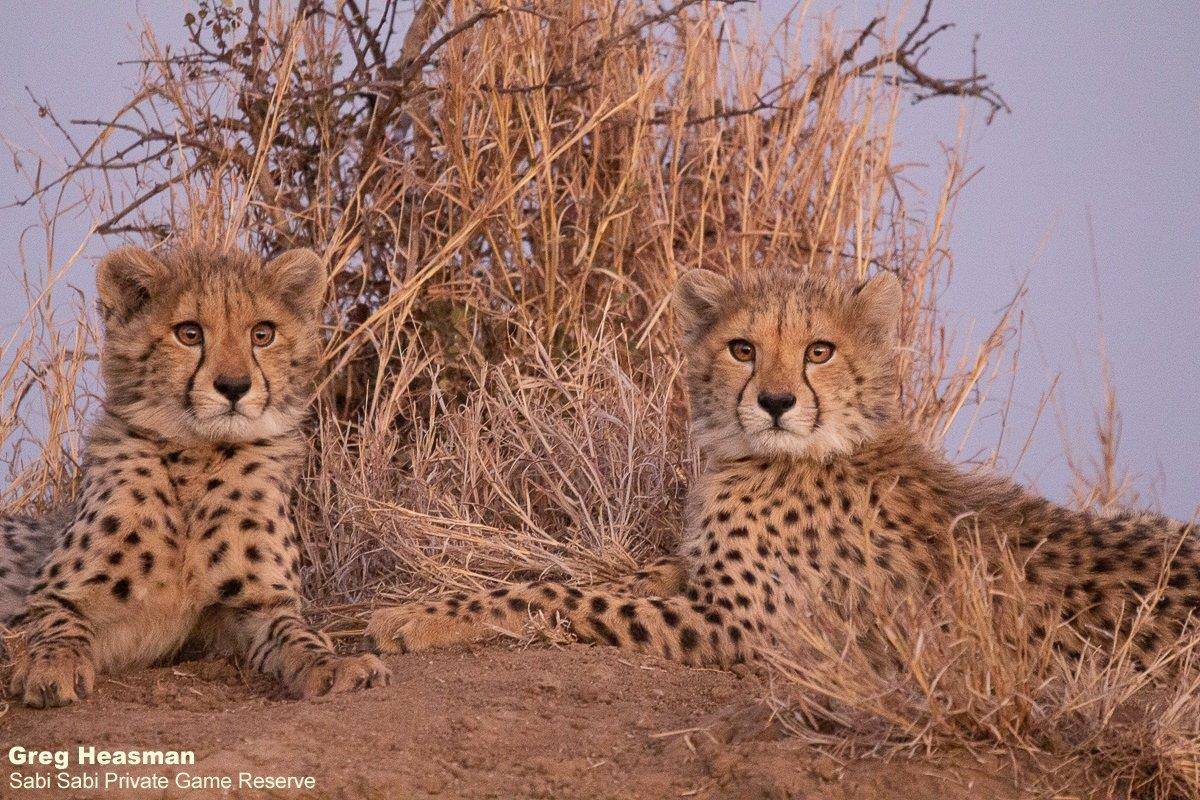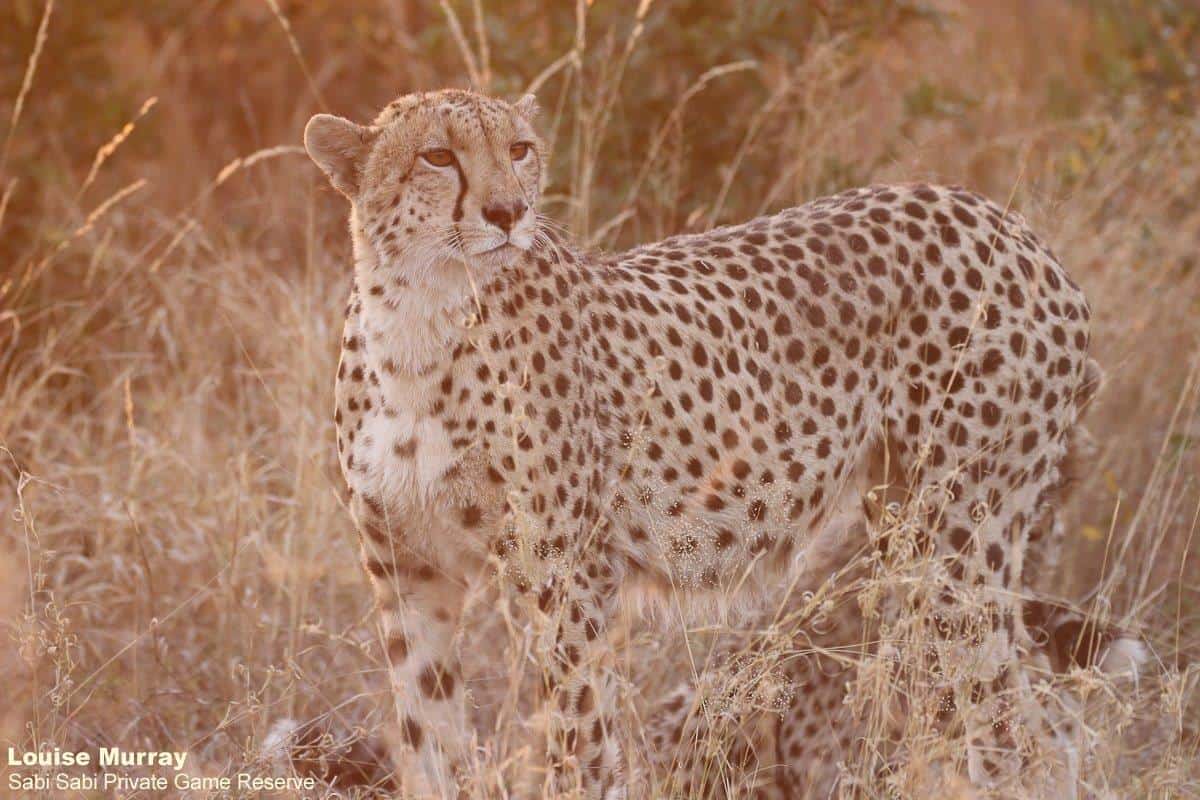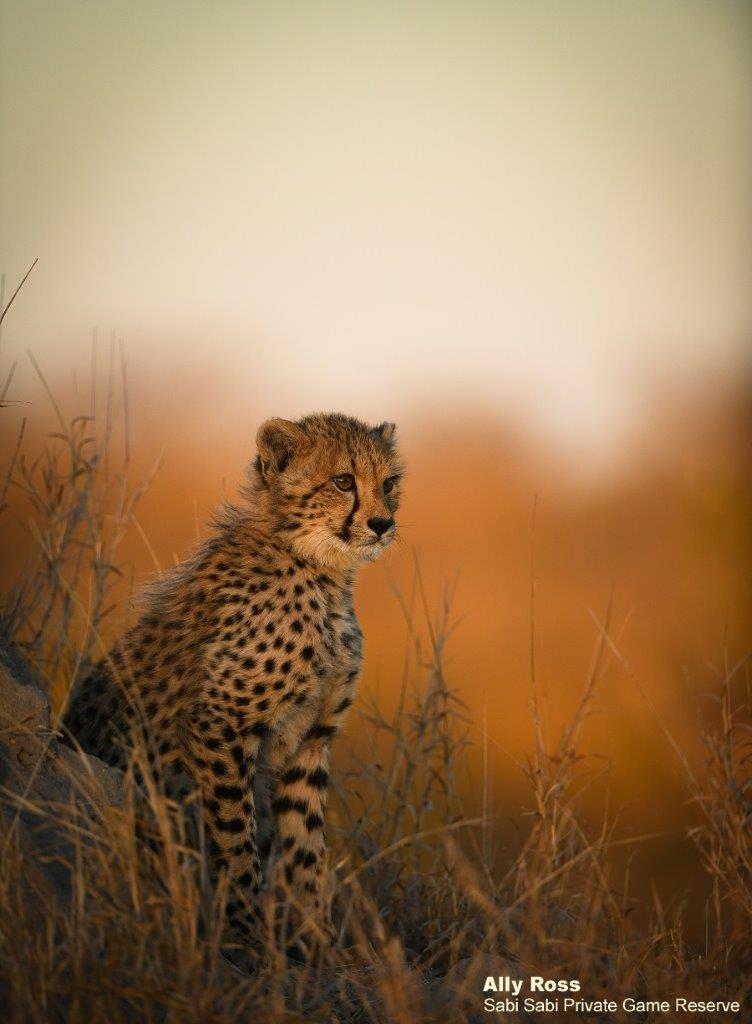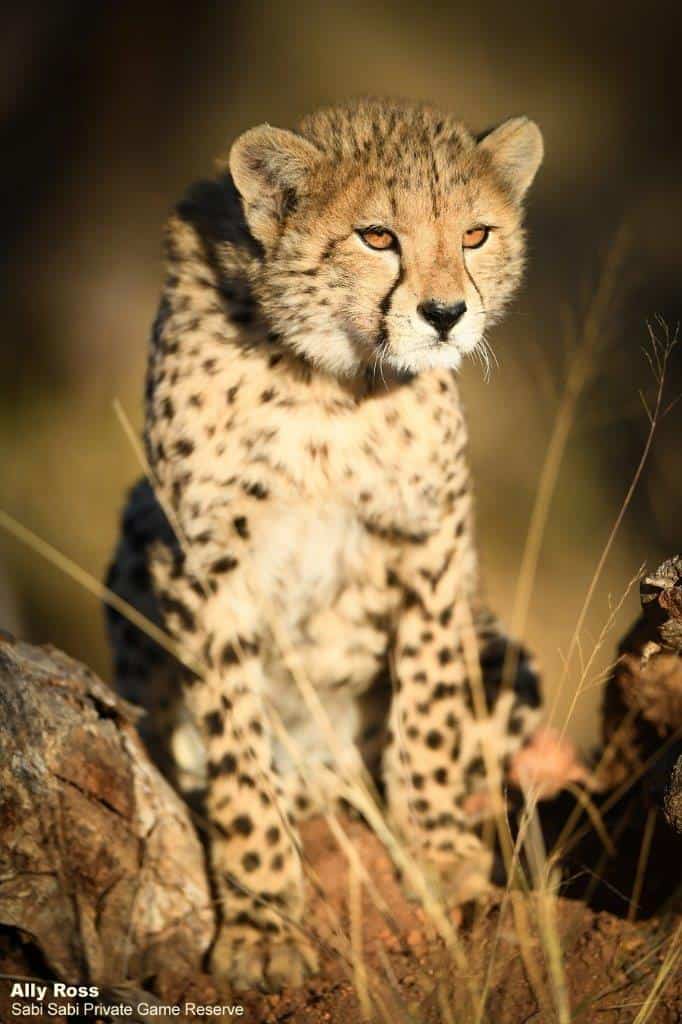 One morning we located them again and were thrilled to see the mother had successfully made a Steenbok kill, providing for her two hungry cubs.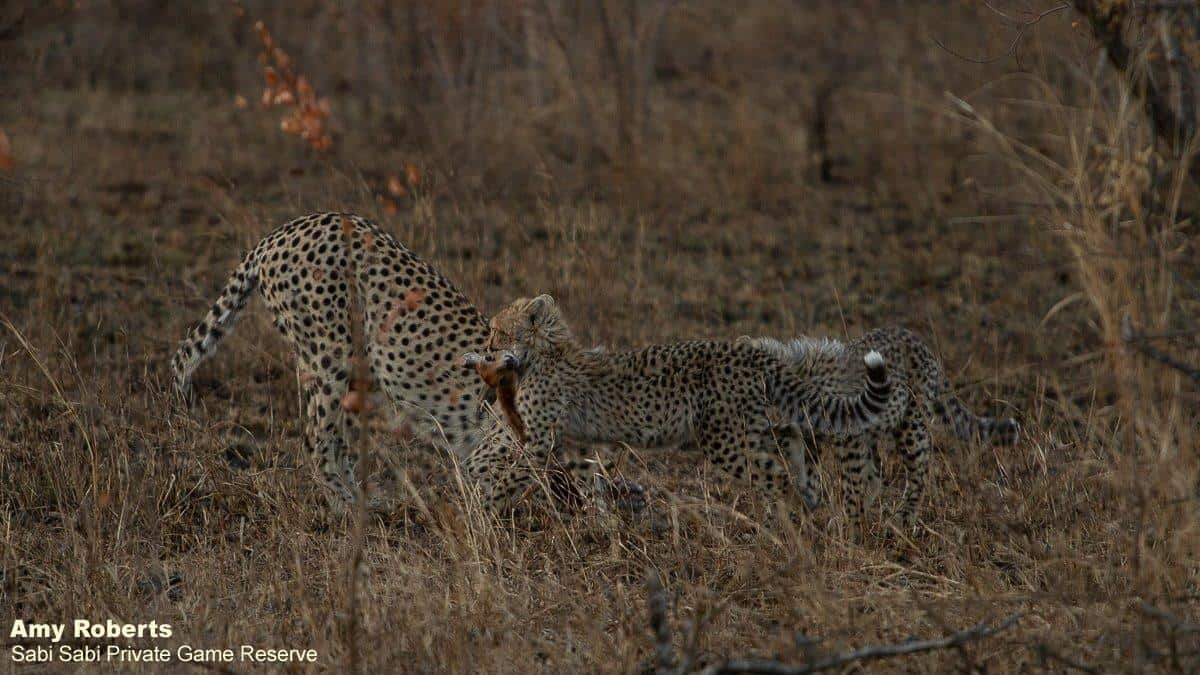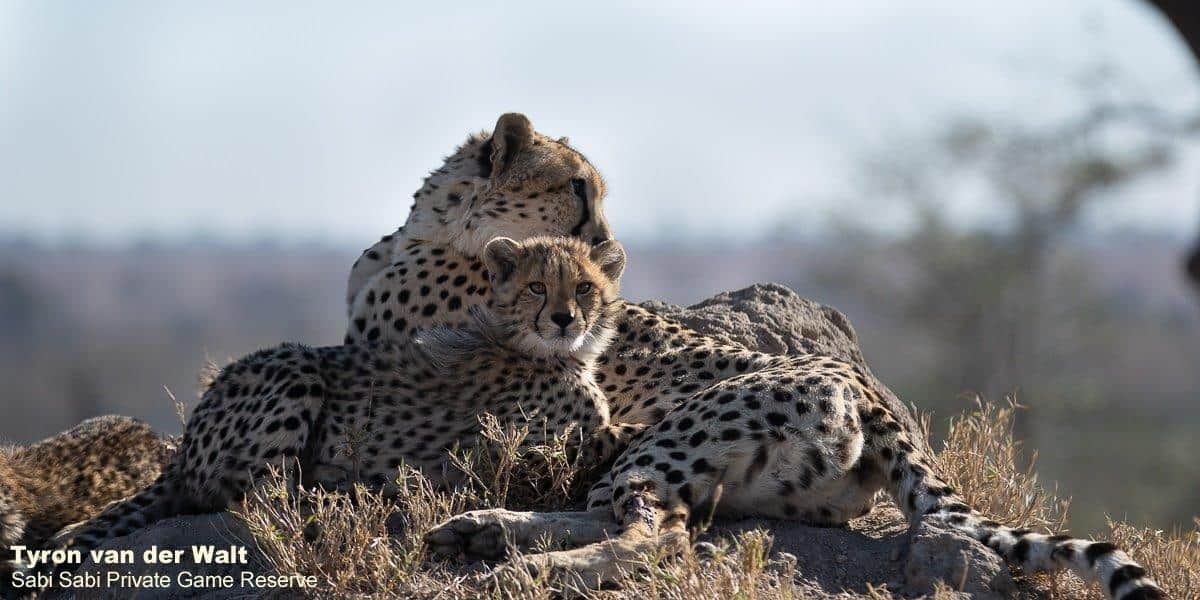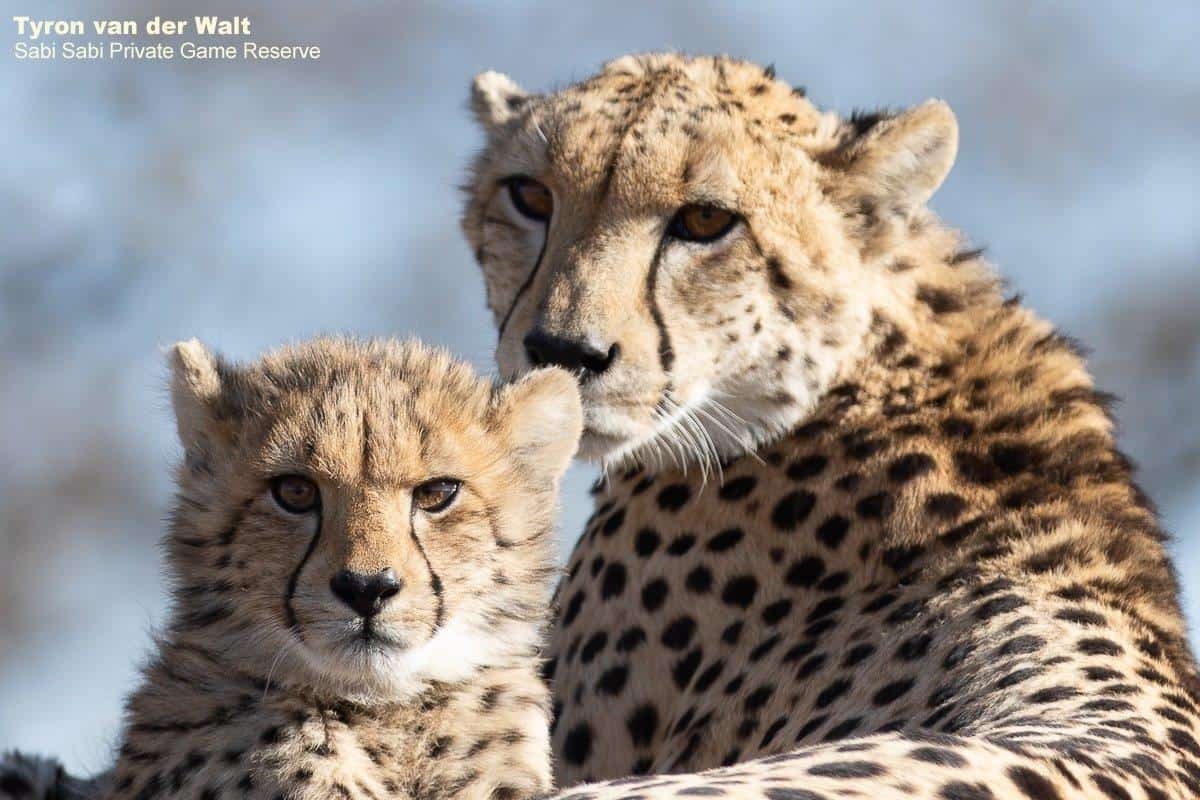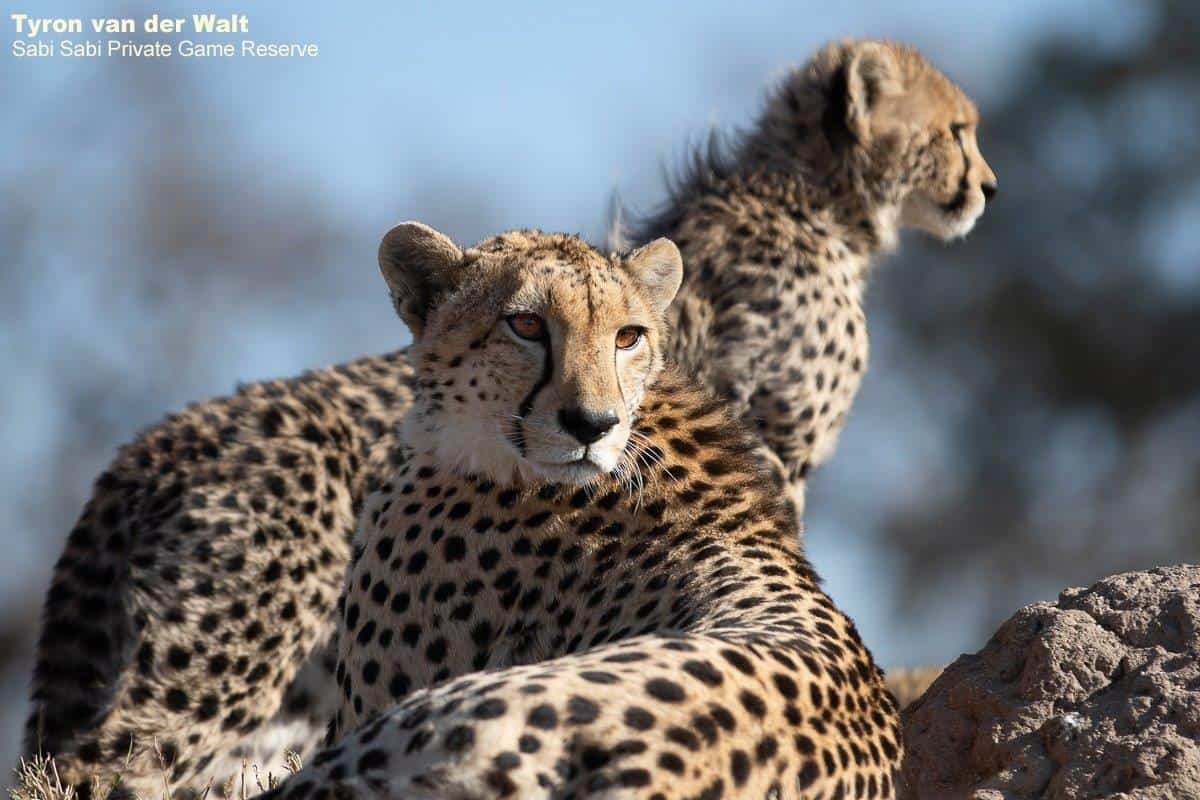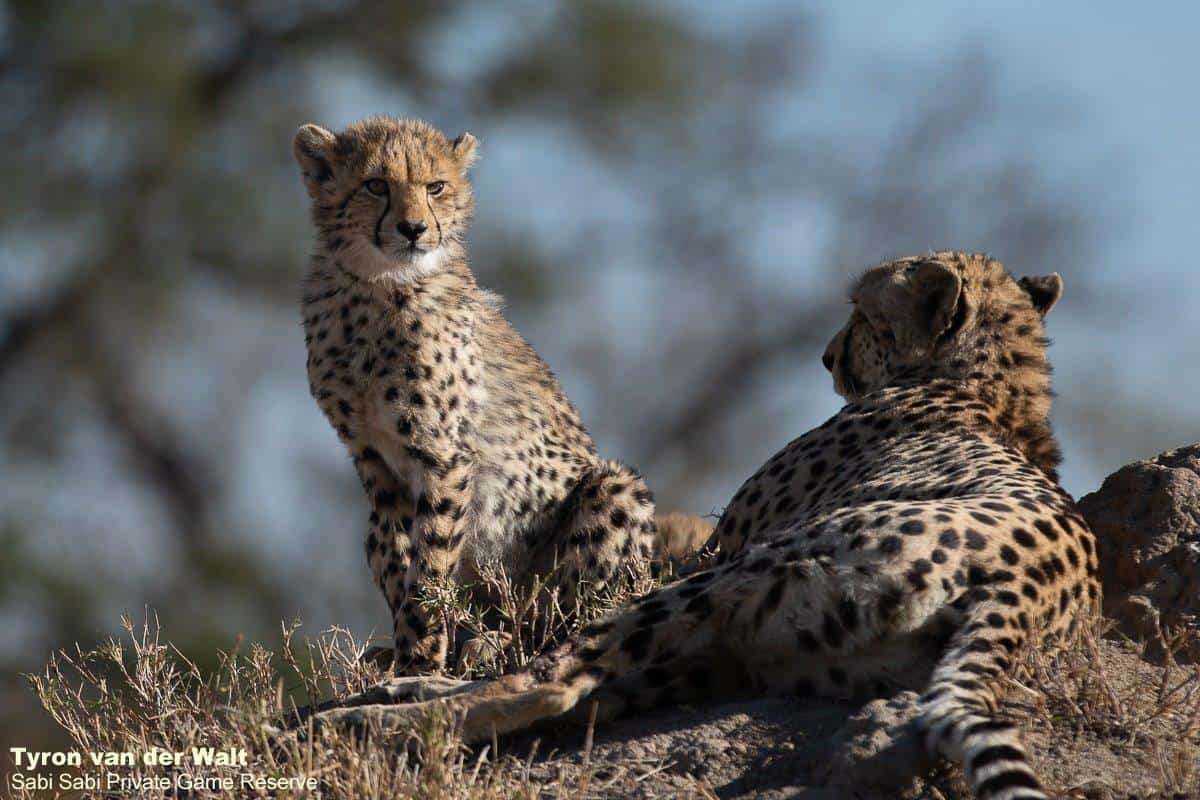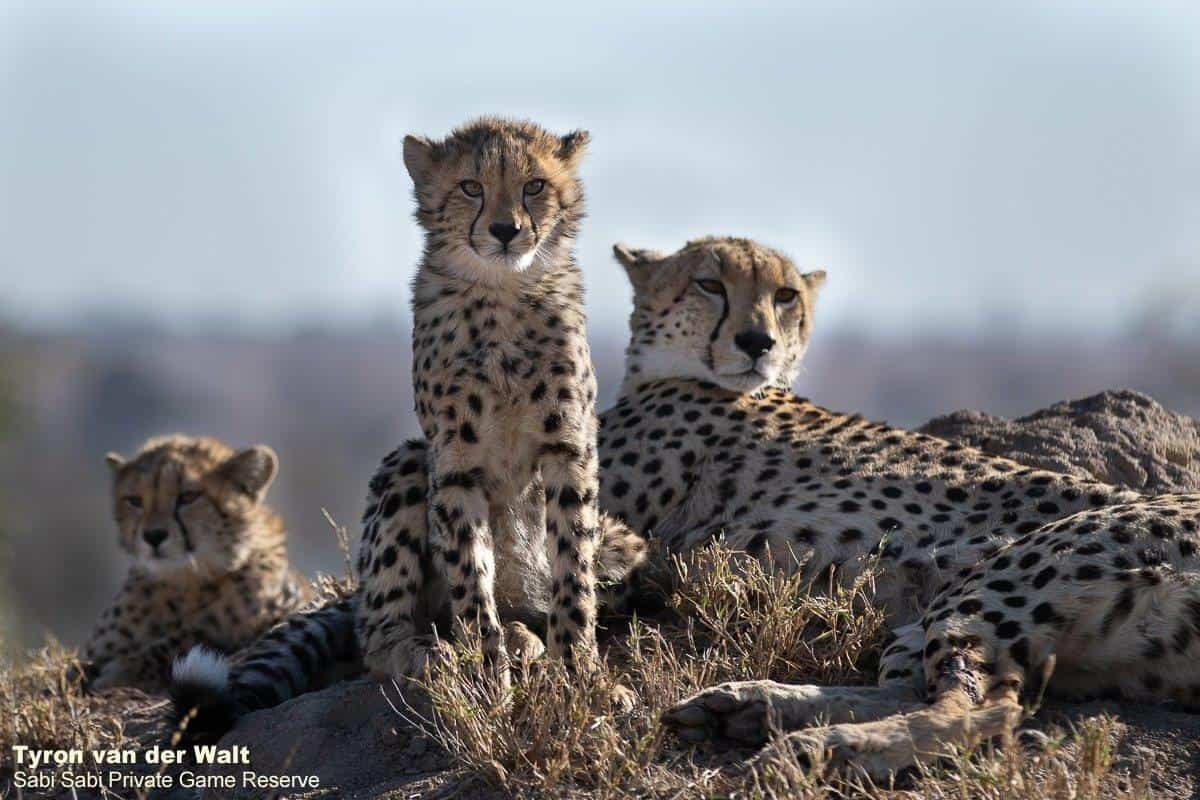 It's always funny how thing work out – we were watching some Southern Ground Hornbills in front of us, they all took flight and as we followed them, we noticed a male cheetah just walking along. He popped up onto a termite mound for a good vantage point before lying down and resting in the warm sun.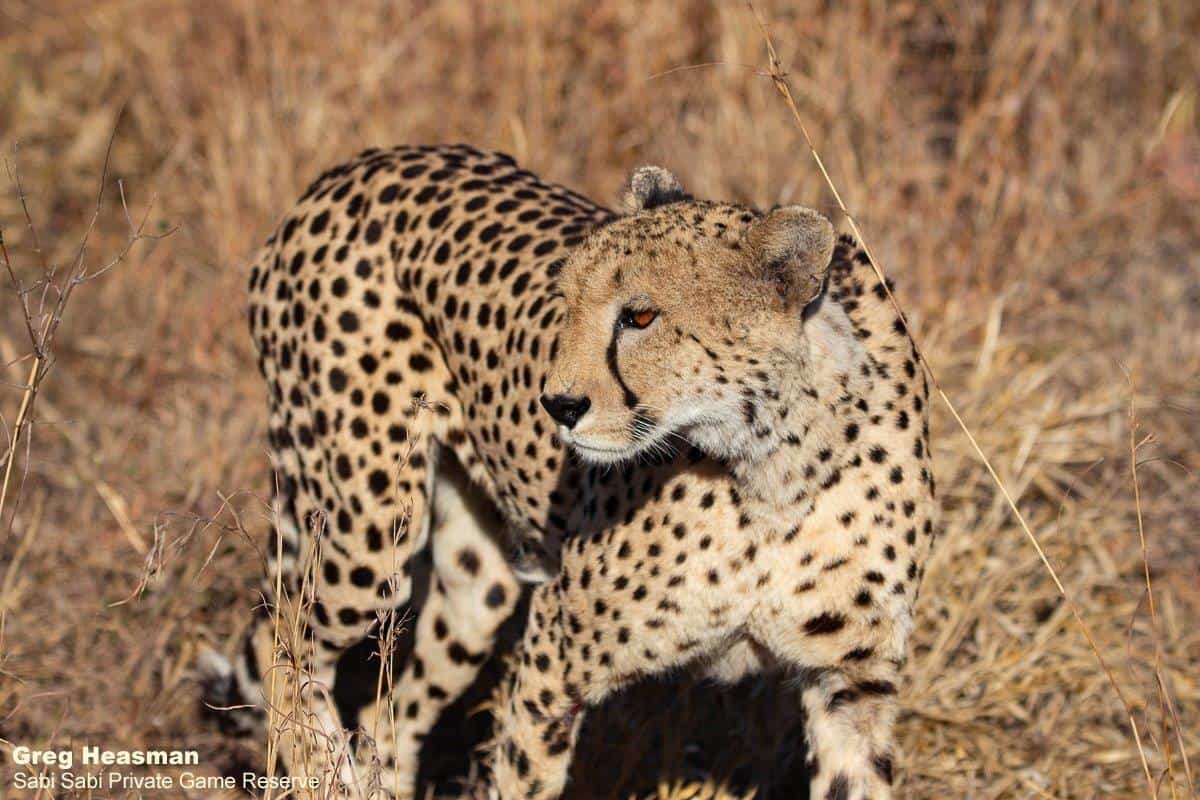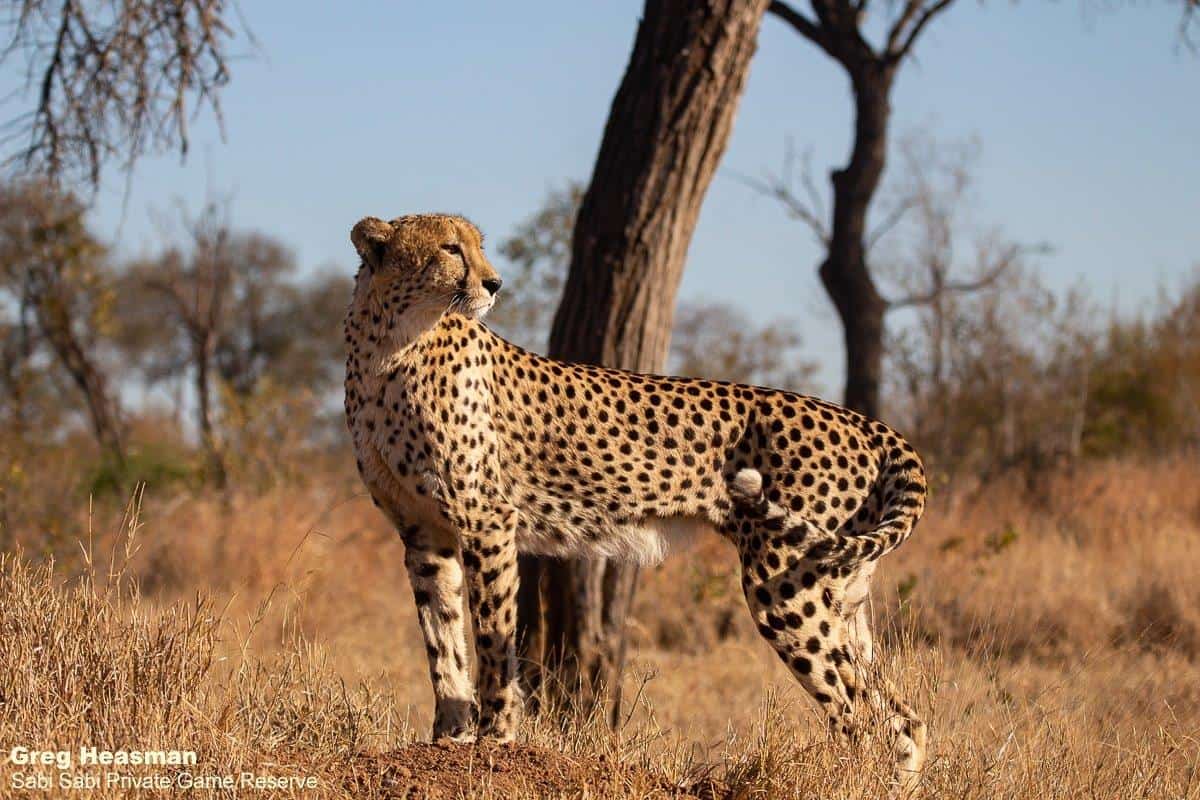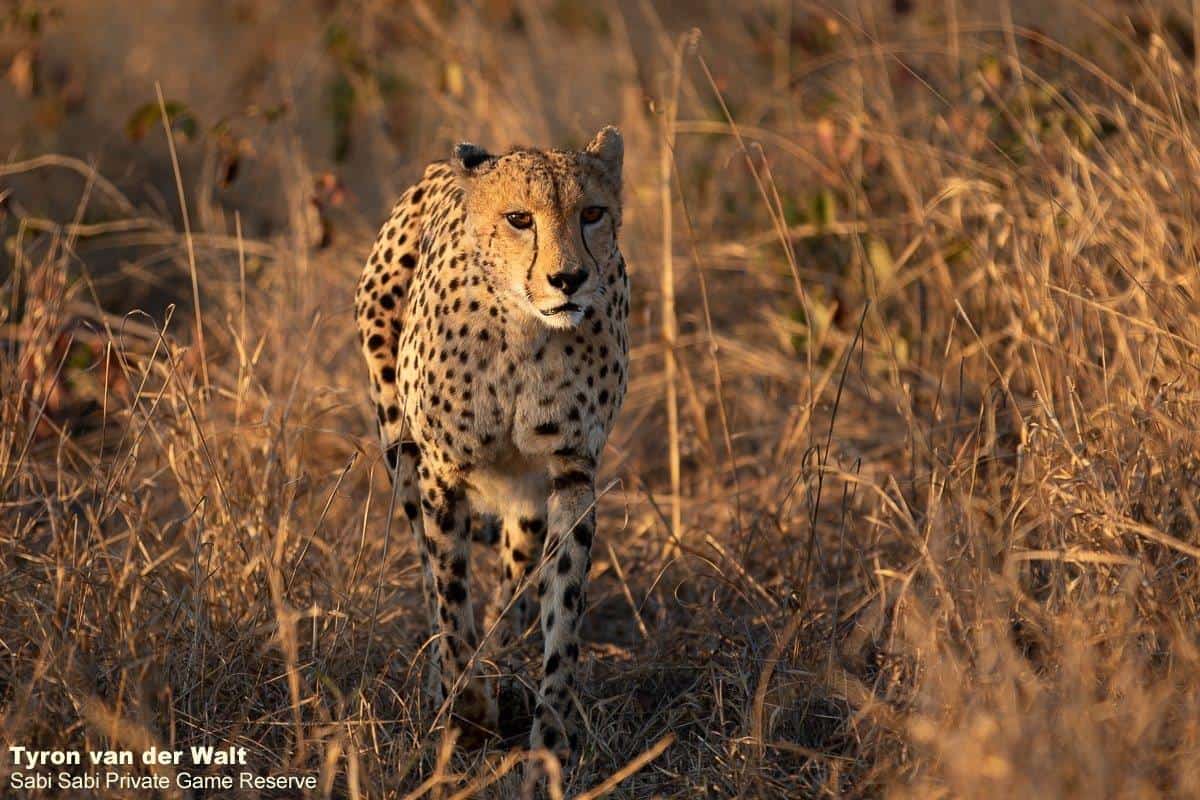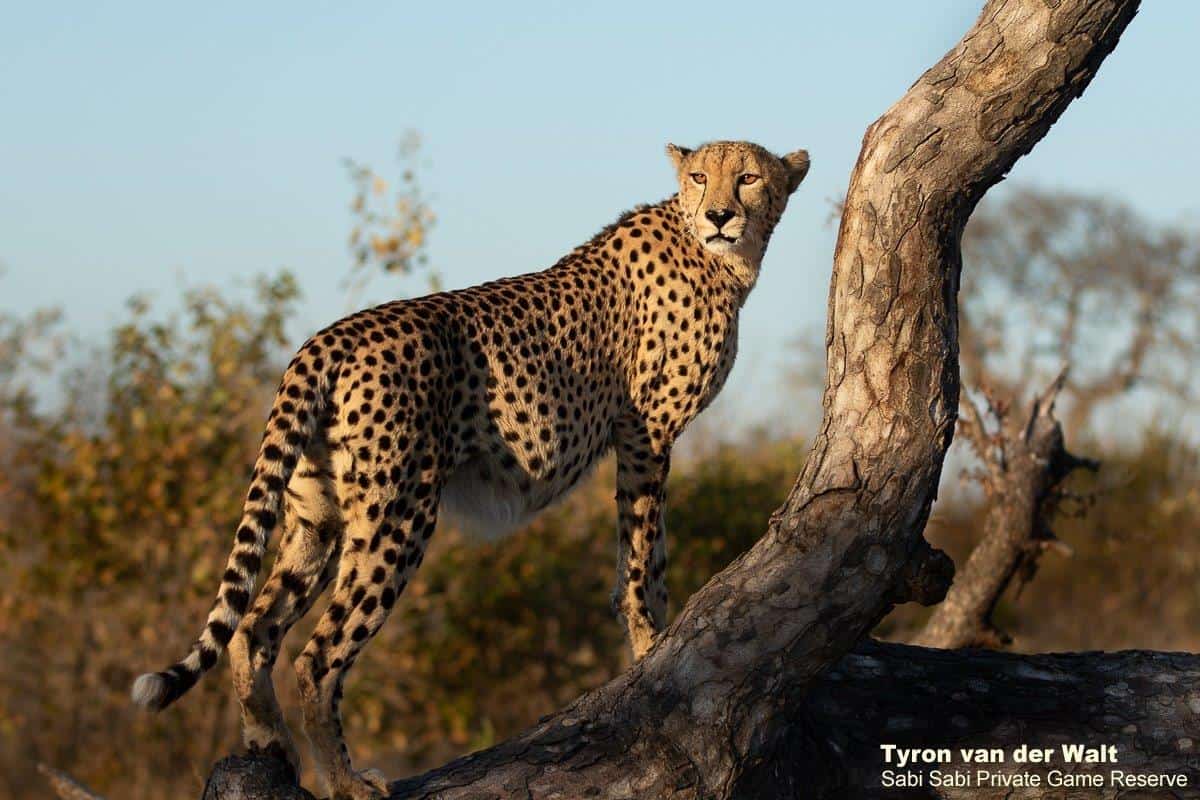 Our last cheetah sighting was of these two, lying about in an open area looking around for some food or any sign of danger.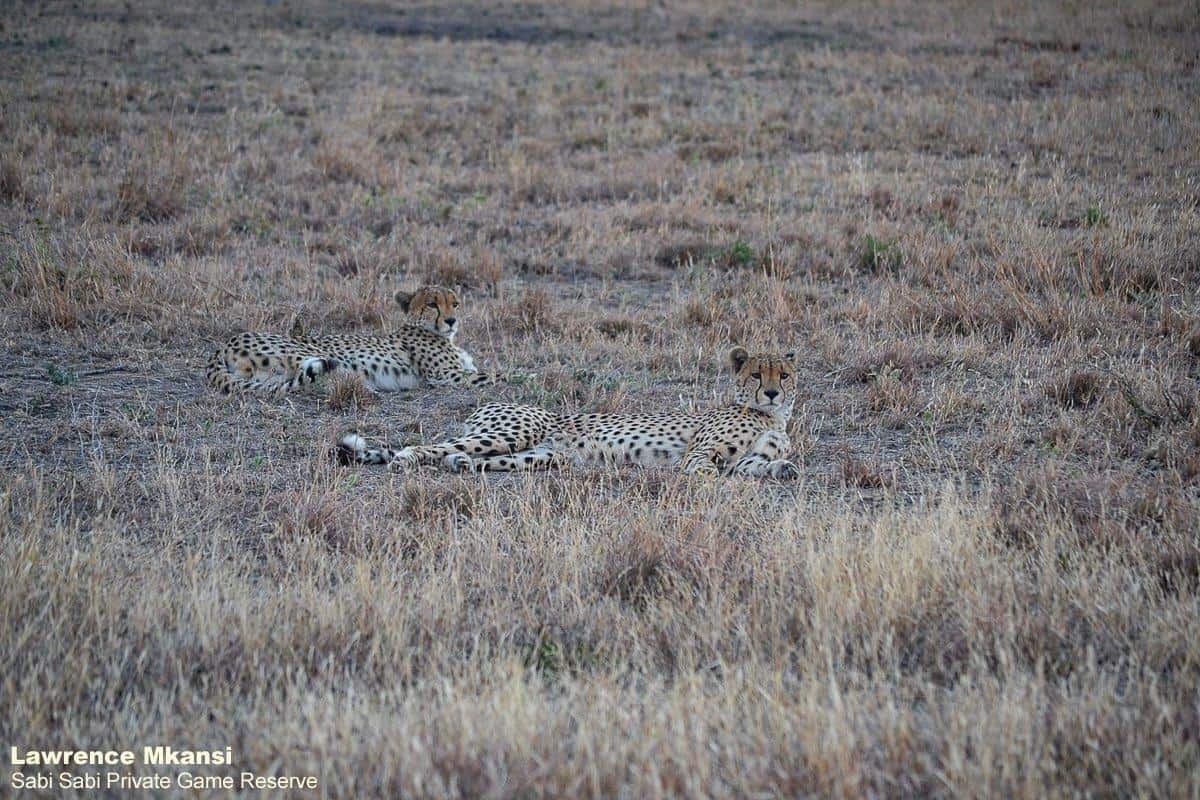 A very brief but always pleasant surprise seeing these busy wild dogs moving in and around the bushes trying to secure a meal.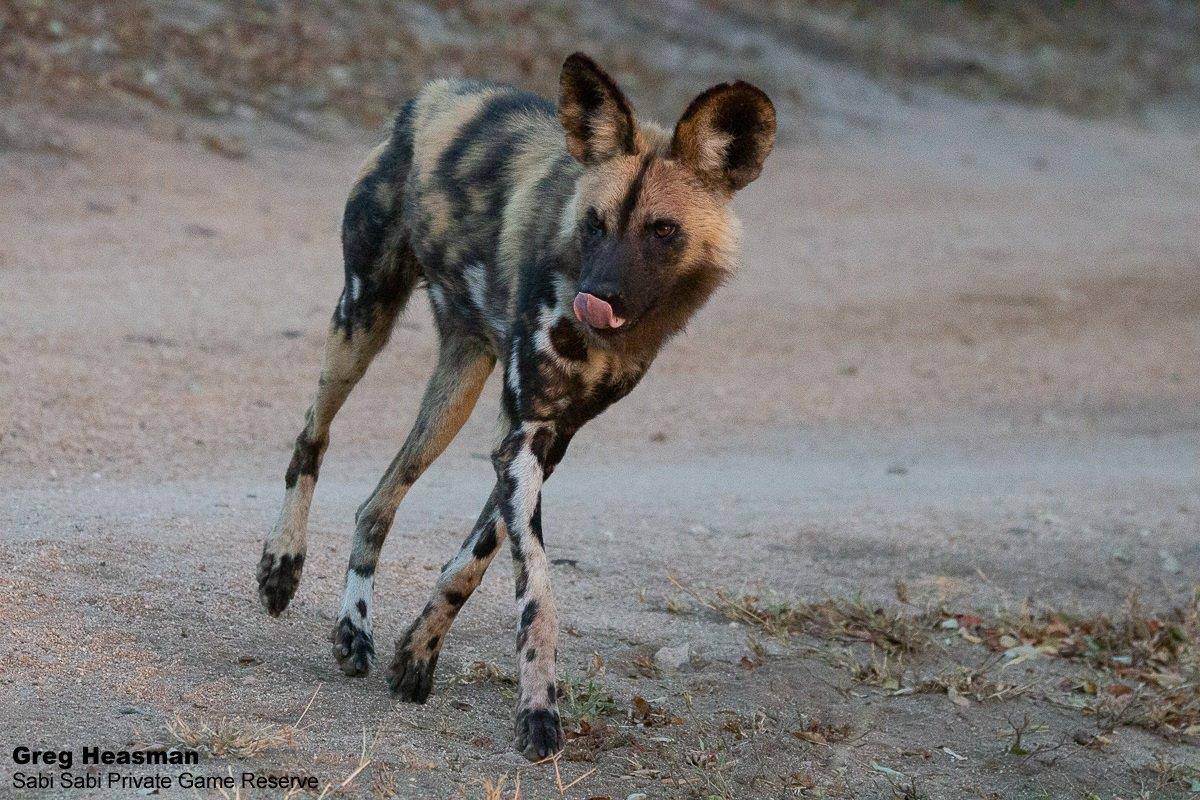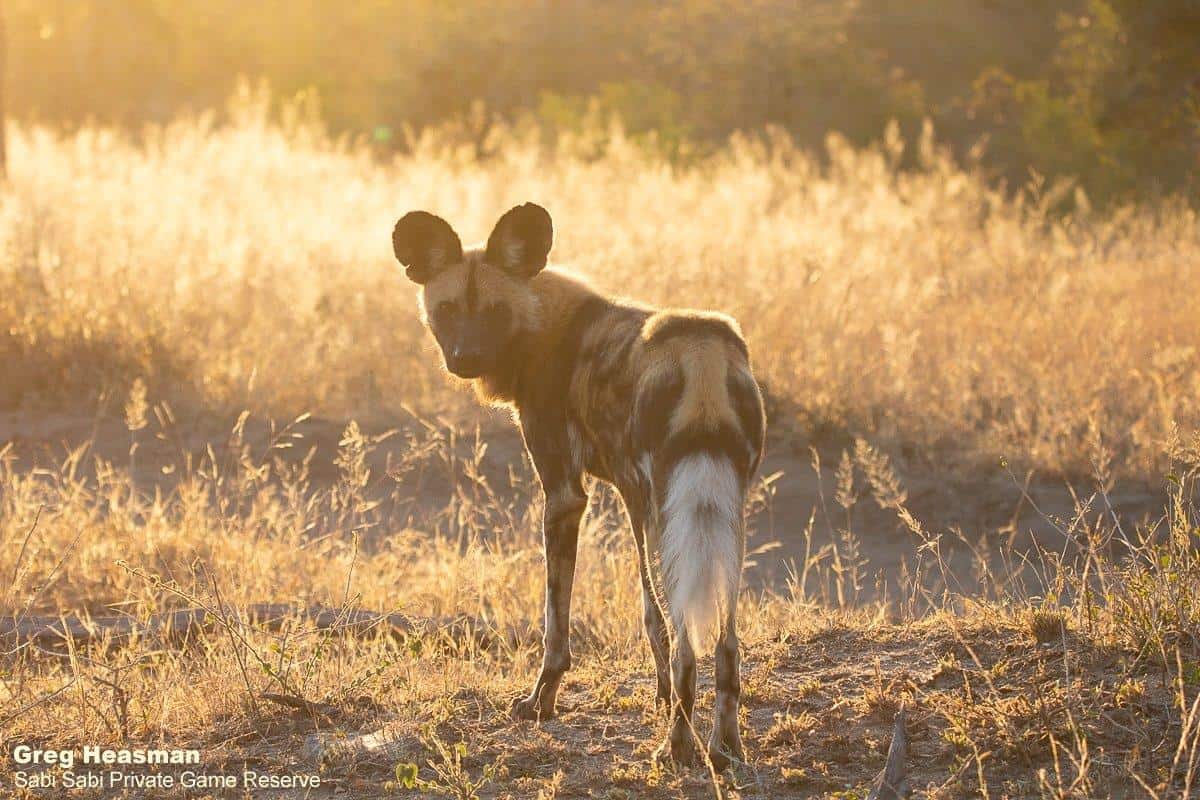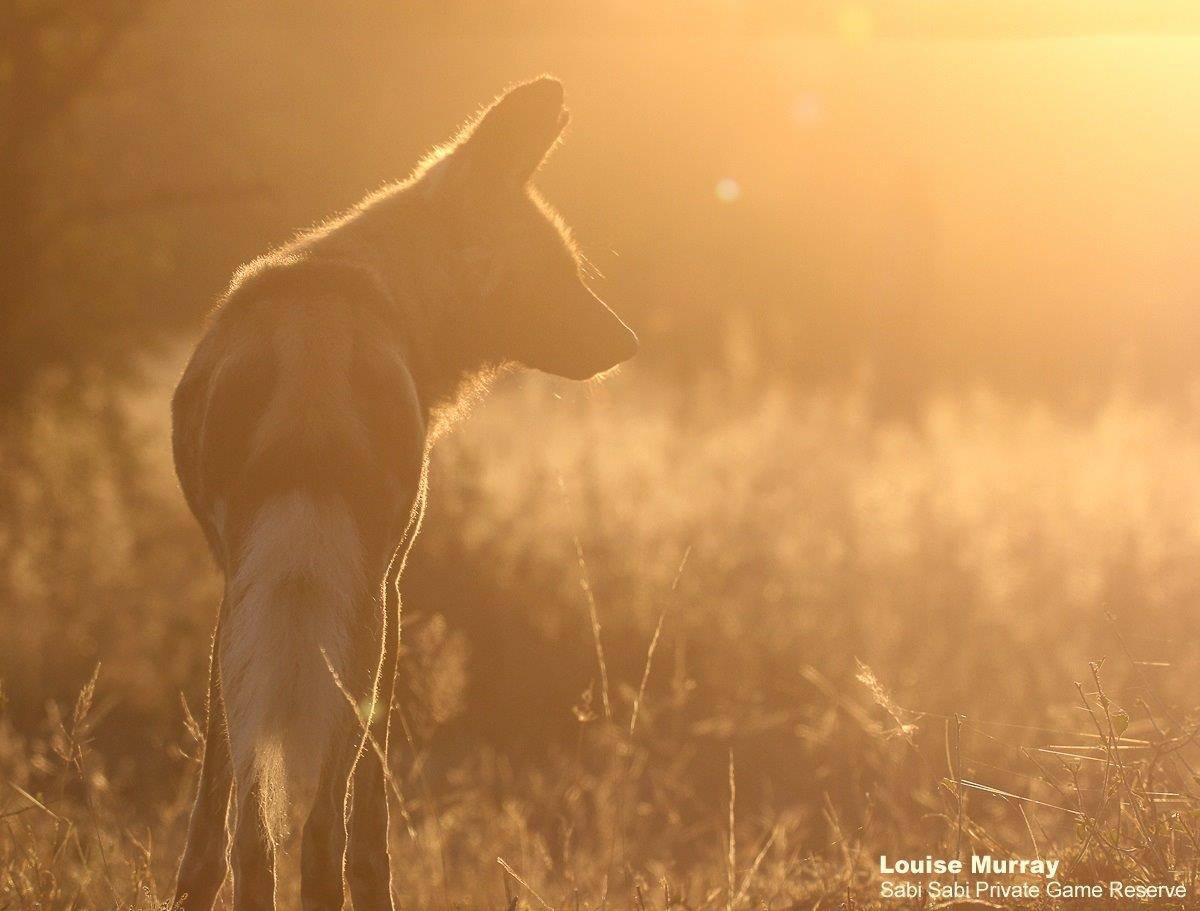 We followed some lion tracks which led us straight to two young males lying on the road.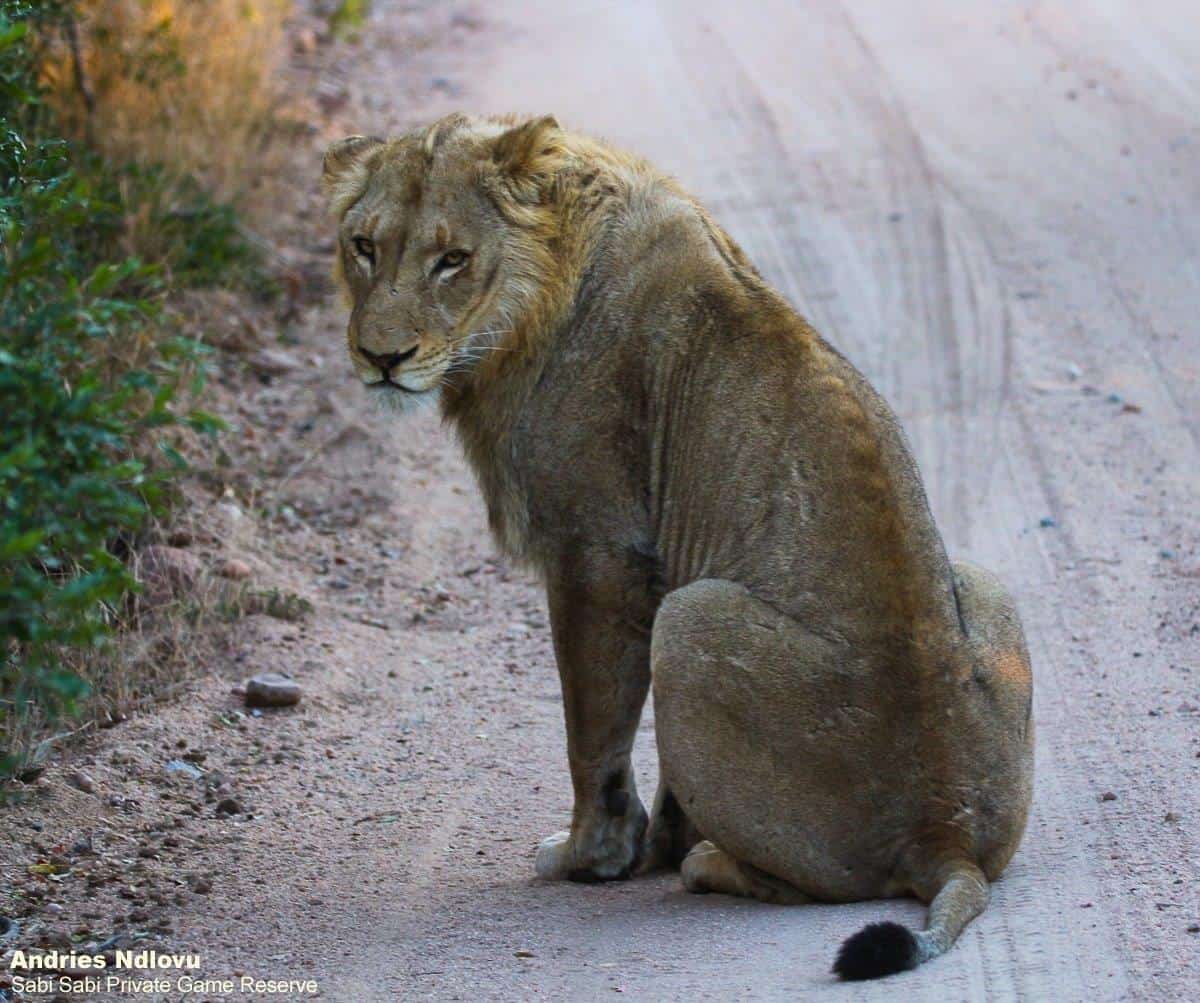 Judging by their tracks, these six lions seemed to have walked a long way and it was no wonder we found them resting next to the waterhole in front of Selati Camp.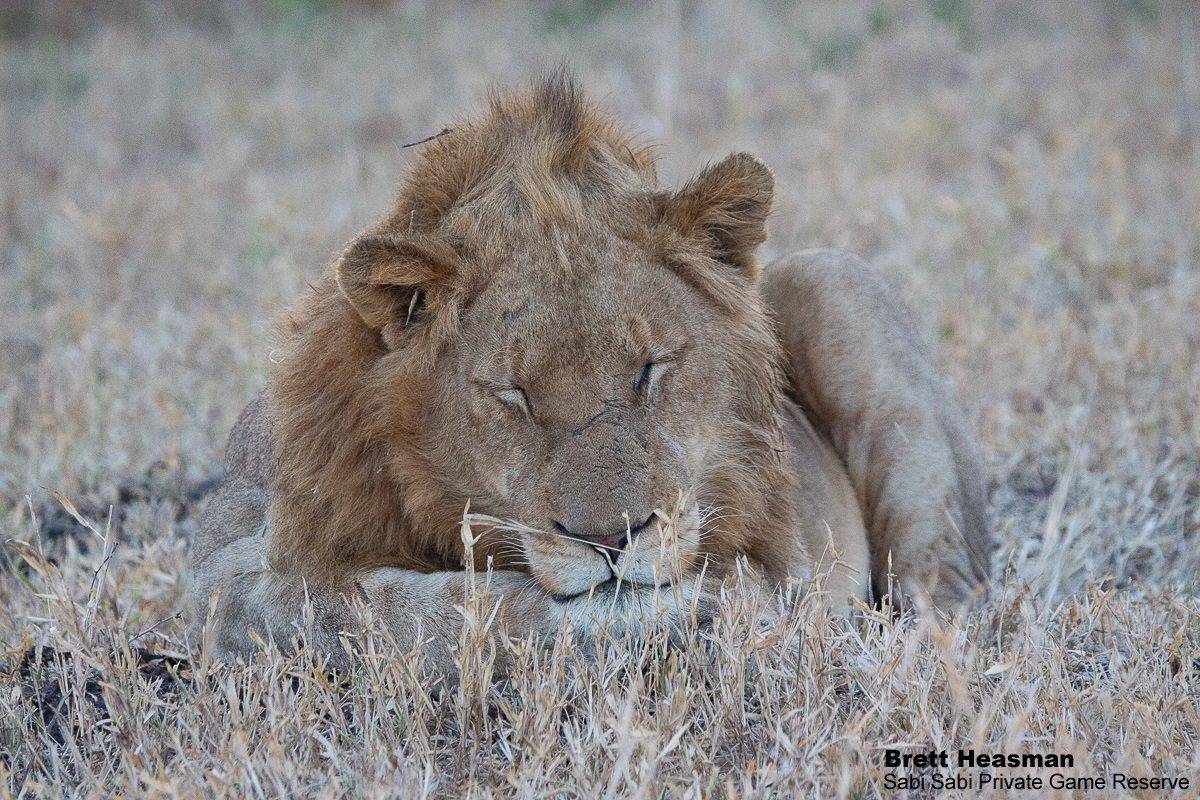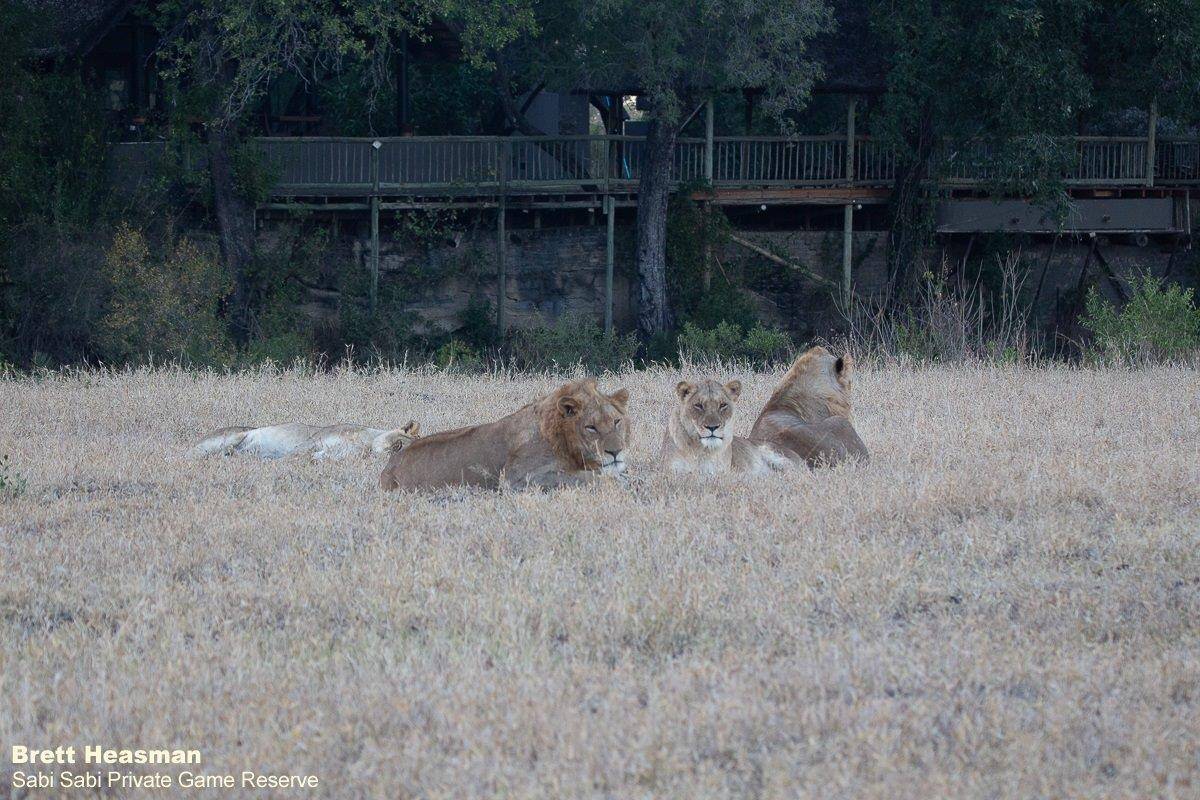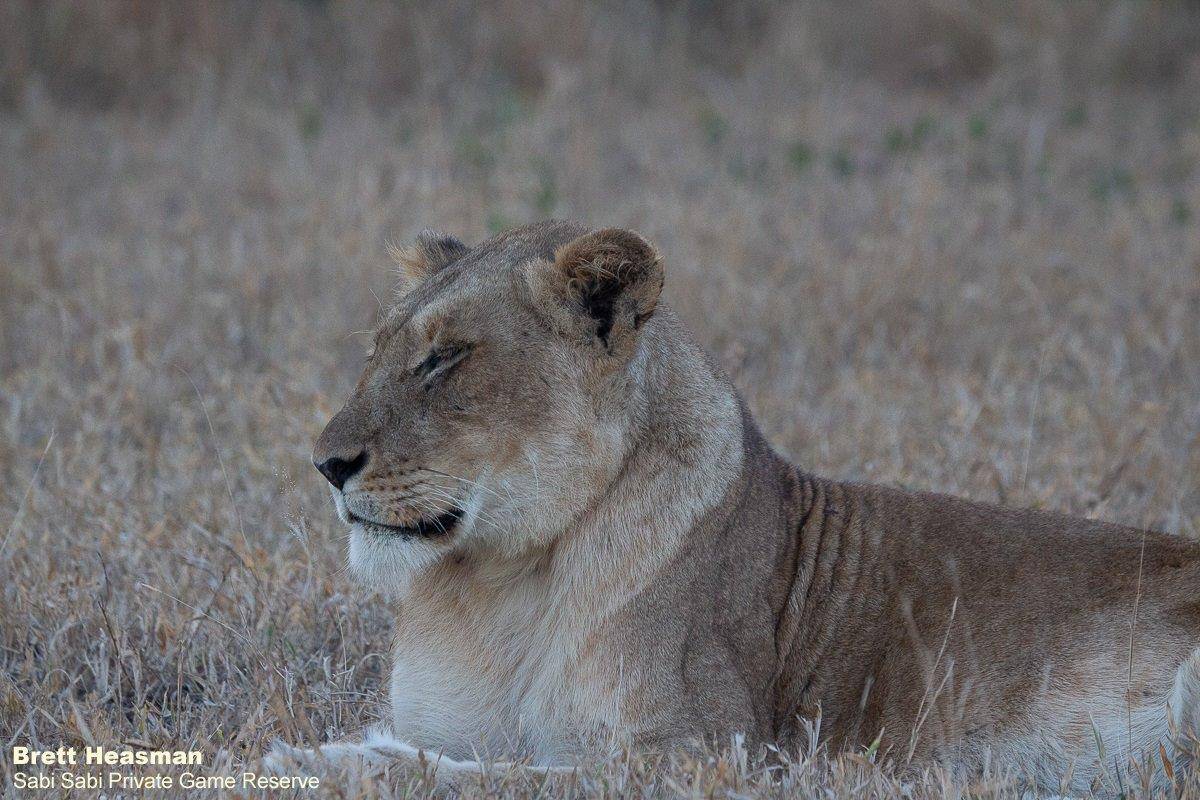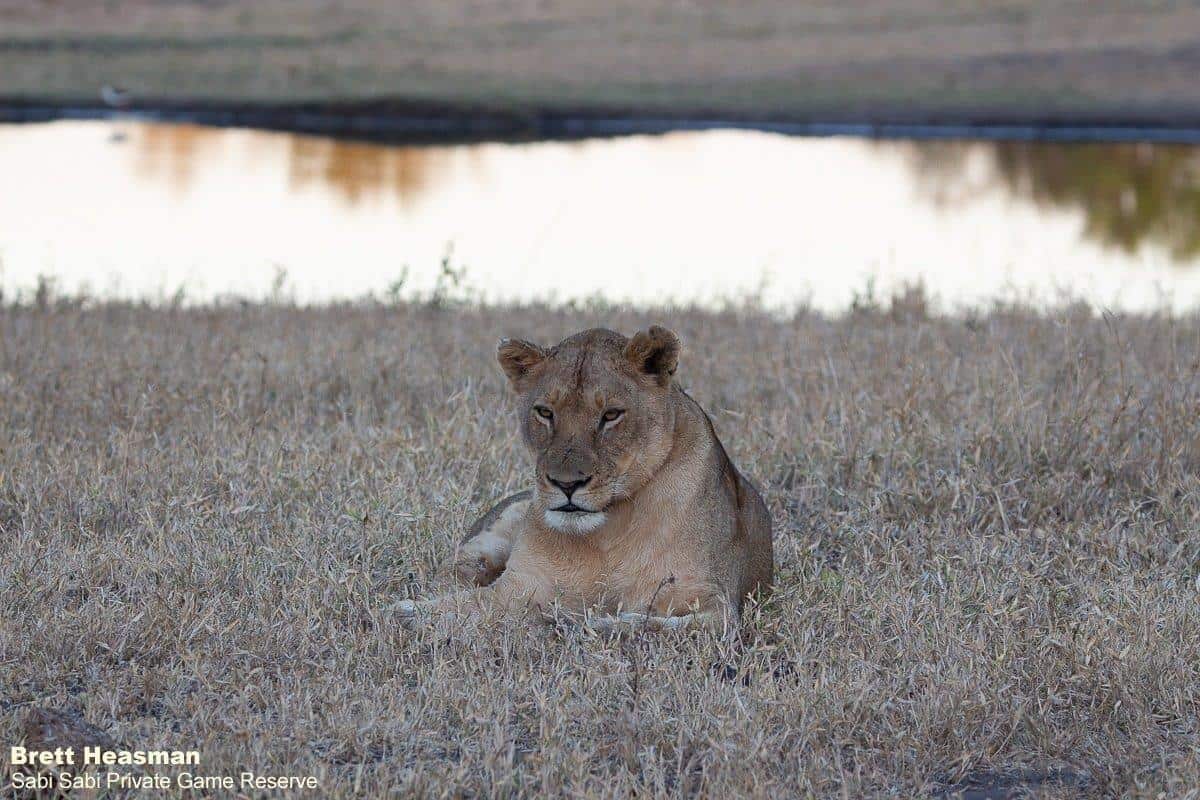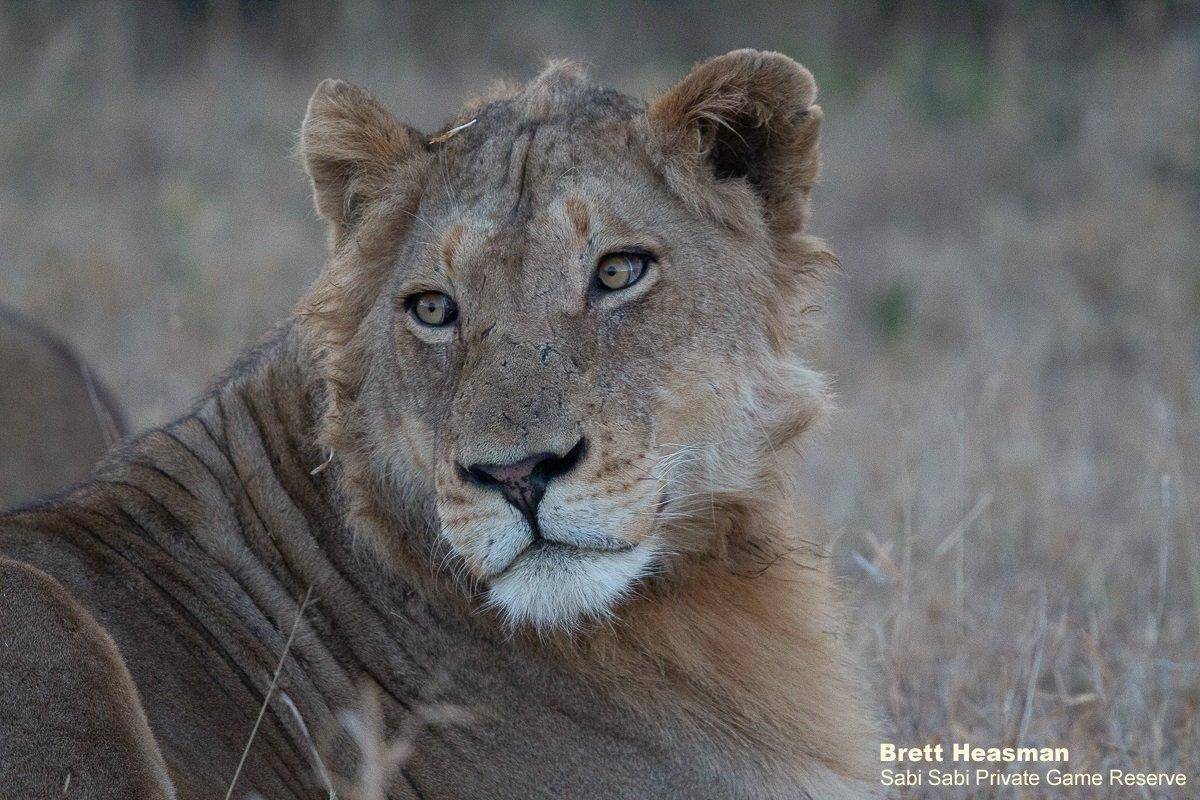 After searching for lions for a good part of one of our morning safaris, we found the N'waswishaka male lions after an attempted hunt, sending a large herd of buffalo careening through the thicket and letting us know where they were in the process. The buffalo herd was very on edge, as the lions stayed close behind them, waiting patiently for another opportunity.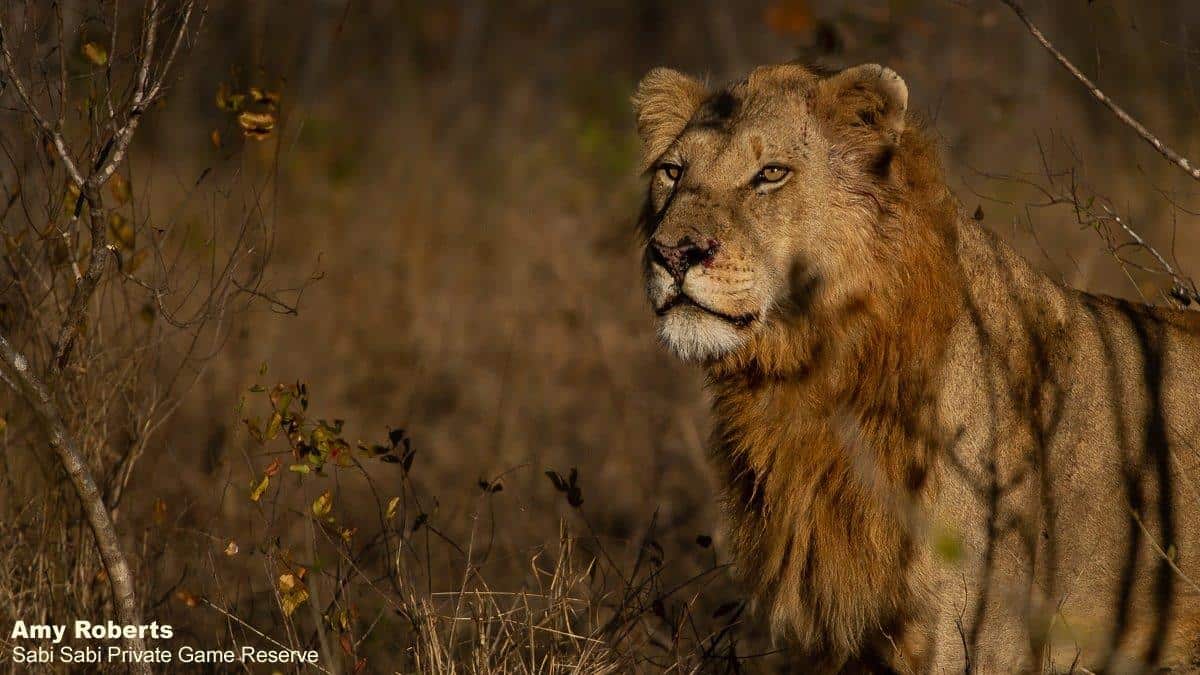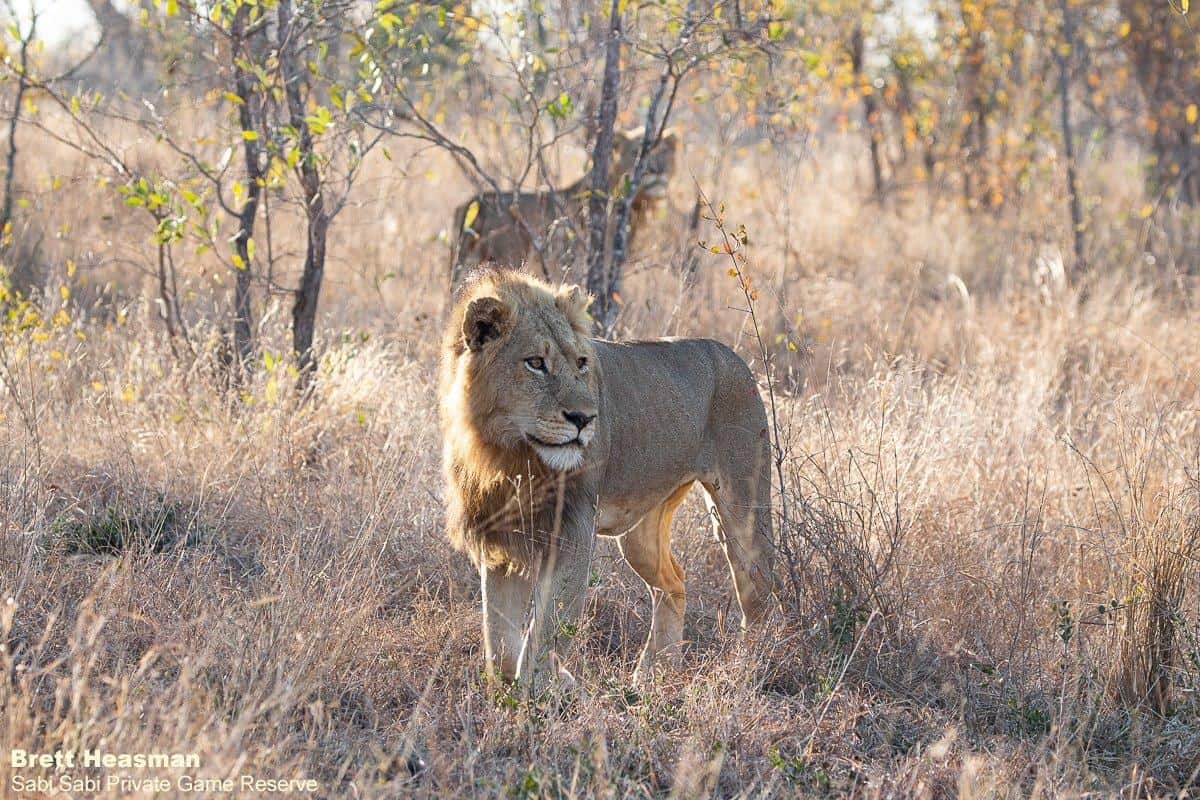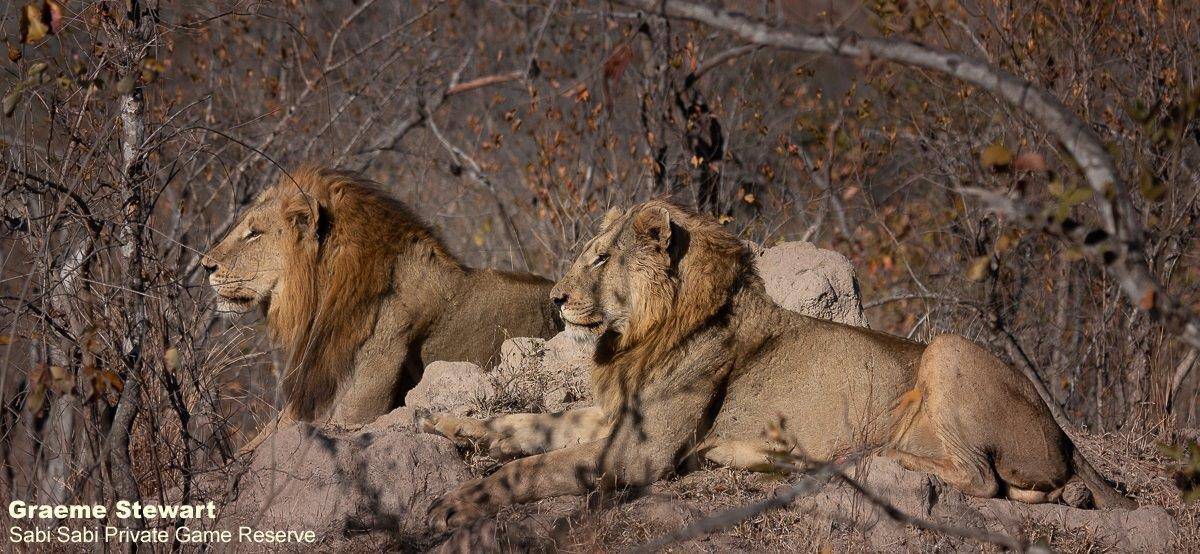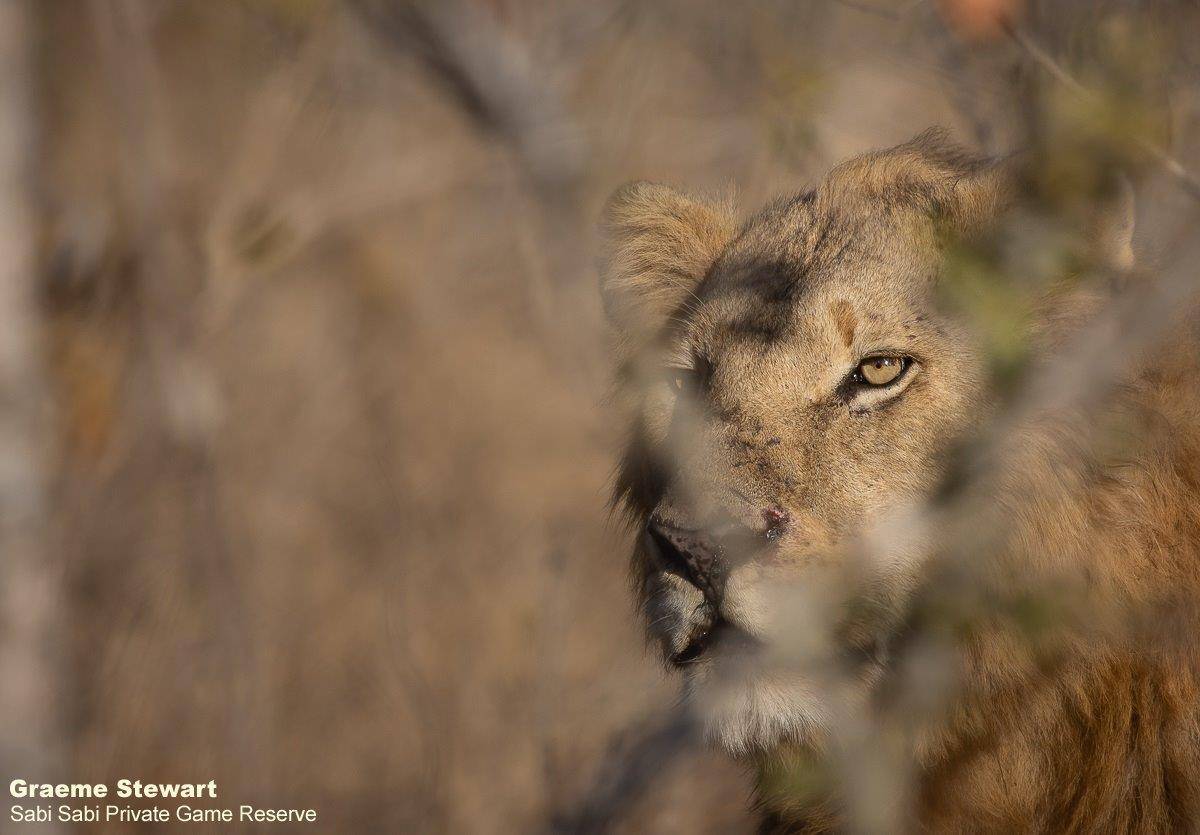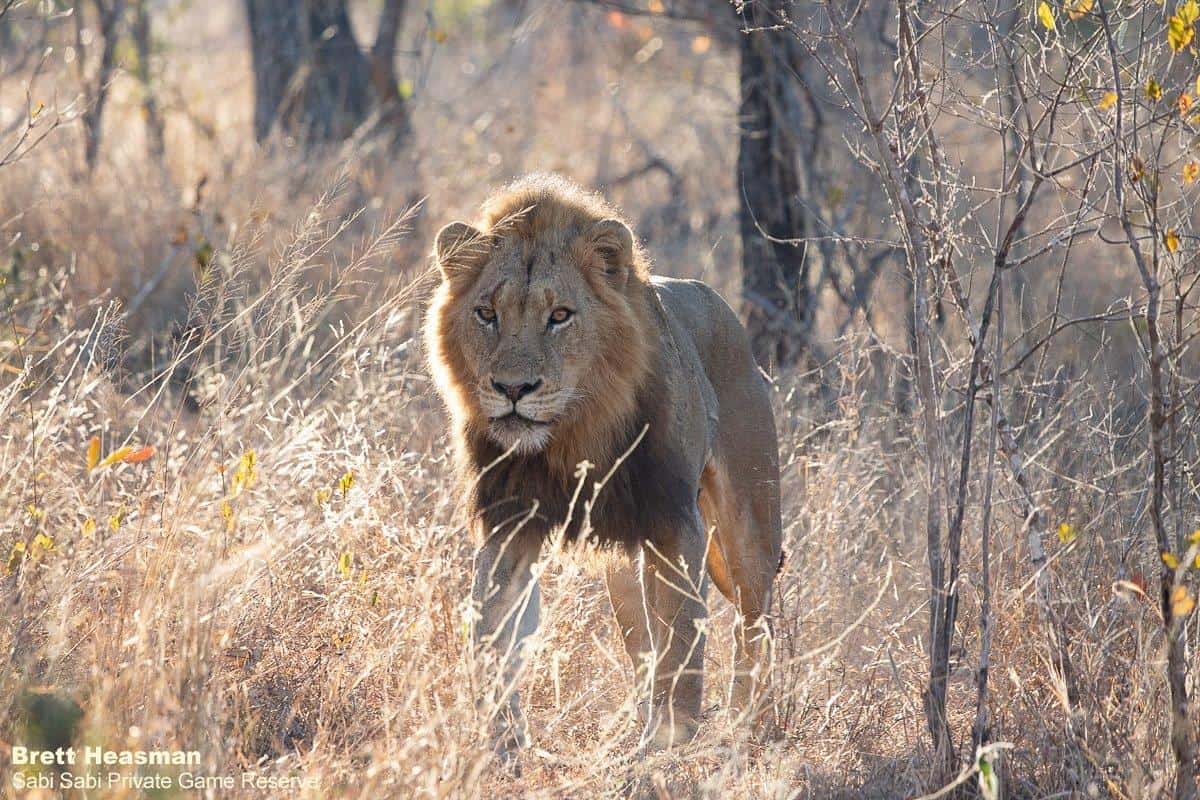 The Southern Pride lioness gave us the run around and just as we were about to throw in the towel, she walked out into the road ahead of us.  She seemed interested in a nearby warthog but as she moved closer, she lost interest and decided to head off into a nice shady area as the day's temperature started to rise.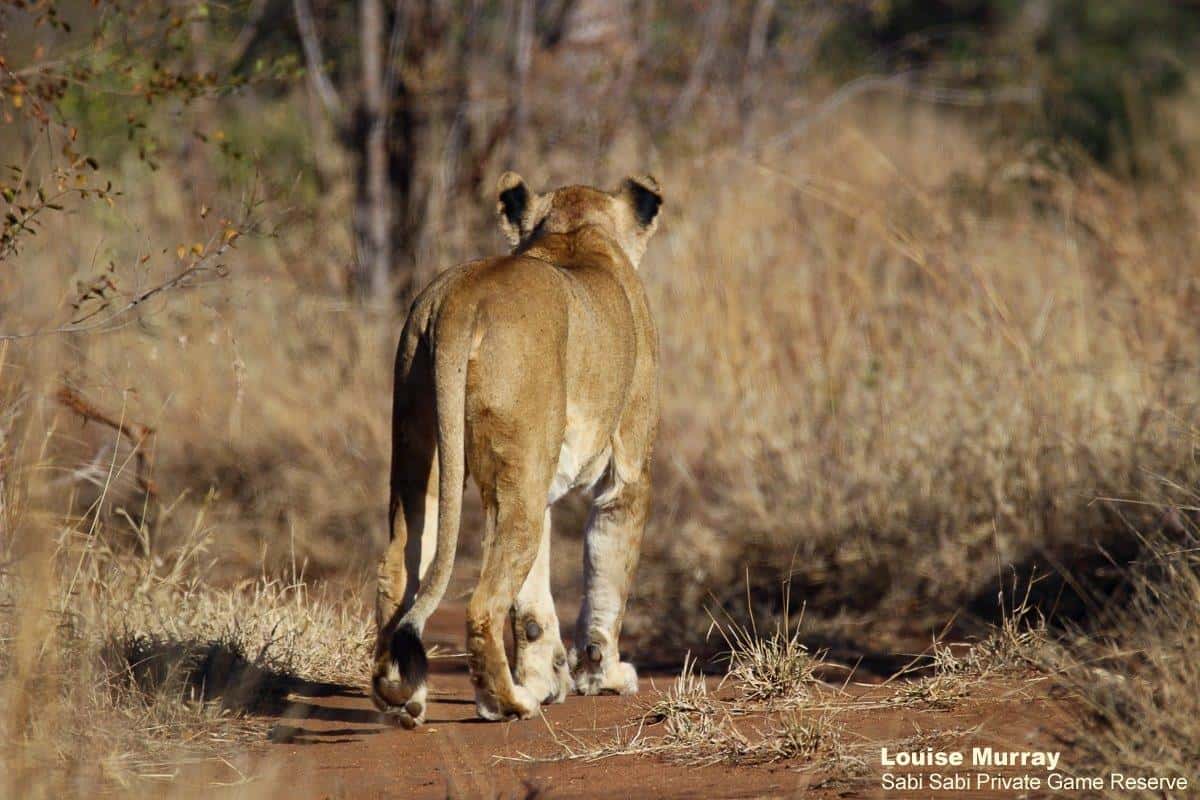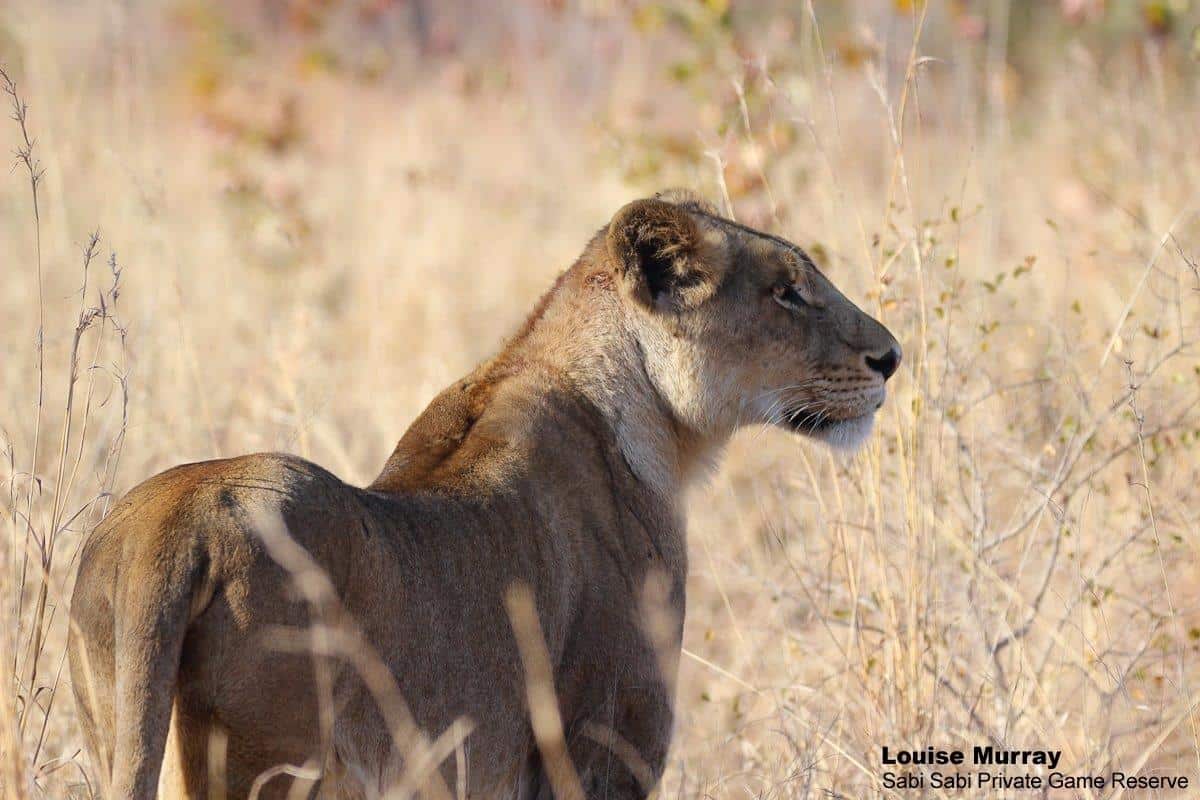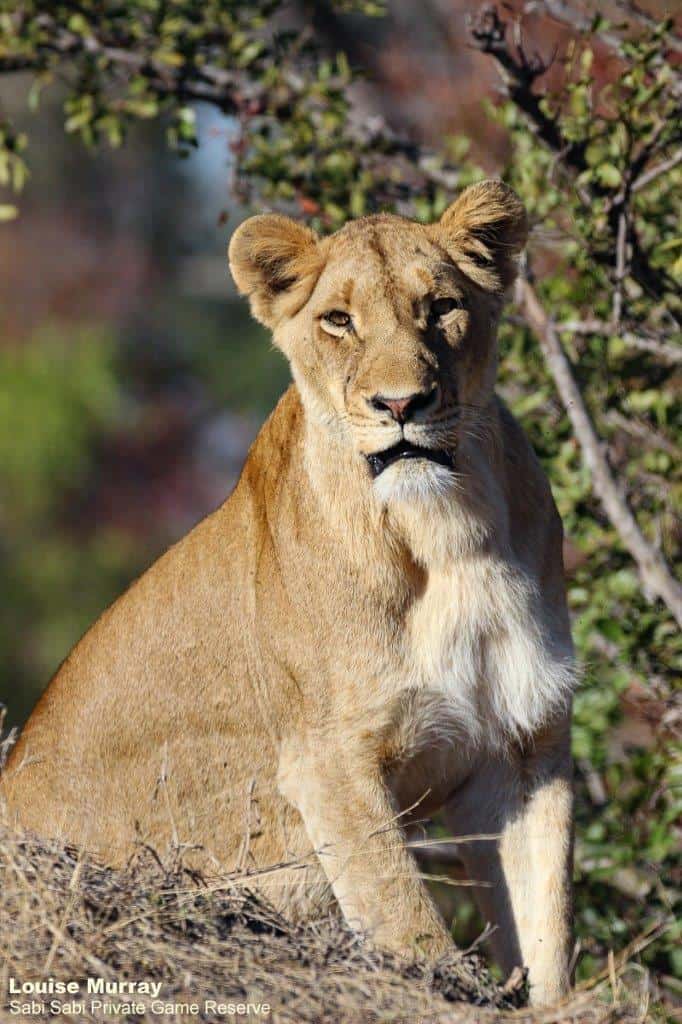 We had regular sightings of some of the male leopards seen on the reserve…
Just before afternoon safari there was a report that a male leopard had been seen very close to Bush Lodge, so our aim was to find him and see what the afternoon had in store.  Soon after leaving for drive, we found Maxabeni sleeping right opposite the lodge which then allowed us to sit with him as he began to get active. We were fortunate enough to follow him for a few hours as he went on a mission to find himself some food. Every antelope he passed was an option, and when he was seen and the prey disappeared, he moved on to find the next one. He had a few moments of rest along the way, and we left him in darkness, approaching an open area full of impala.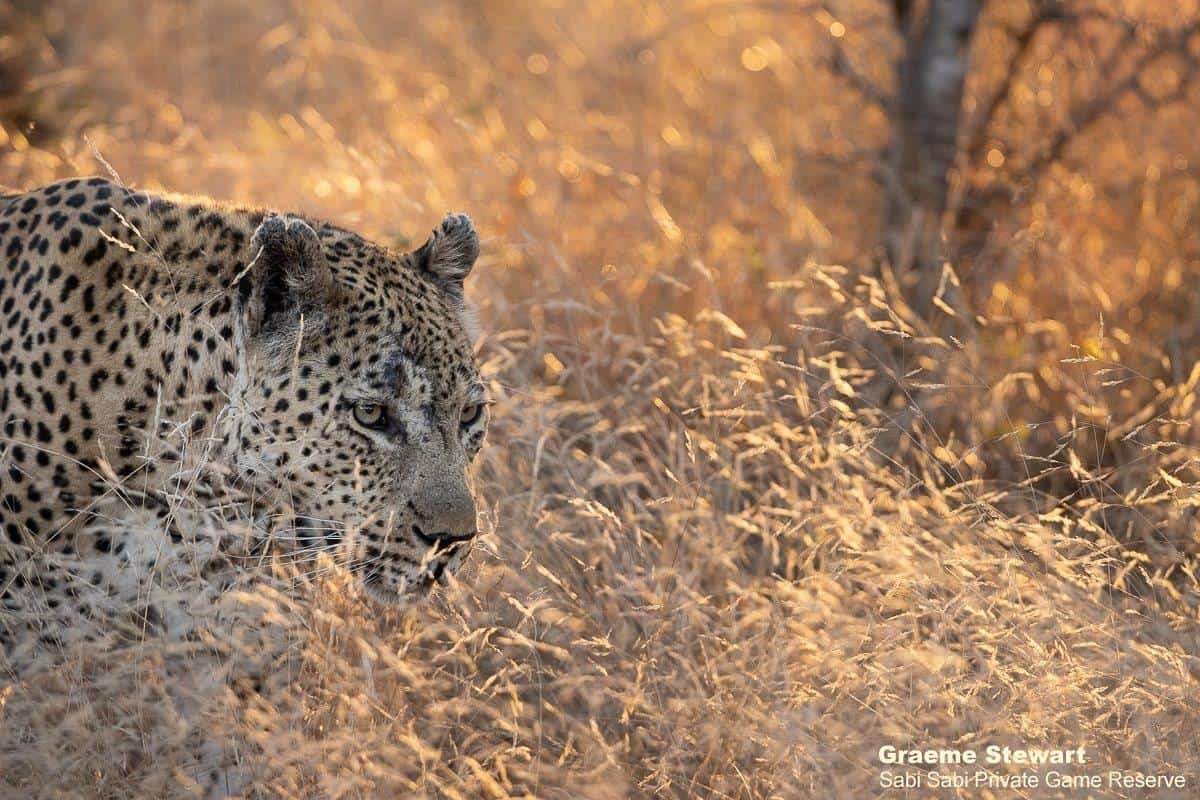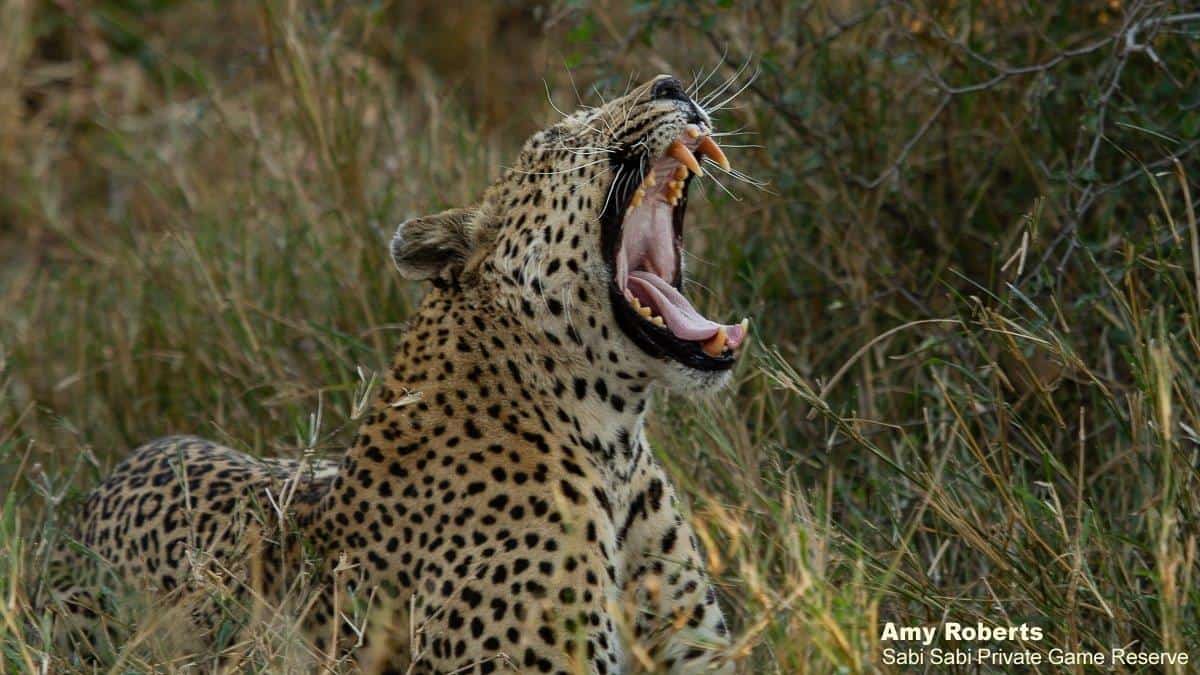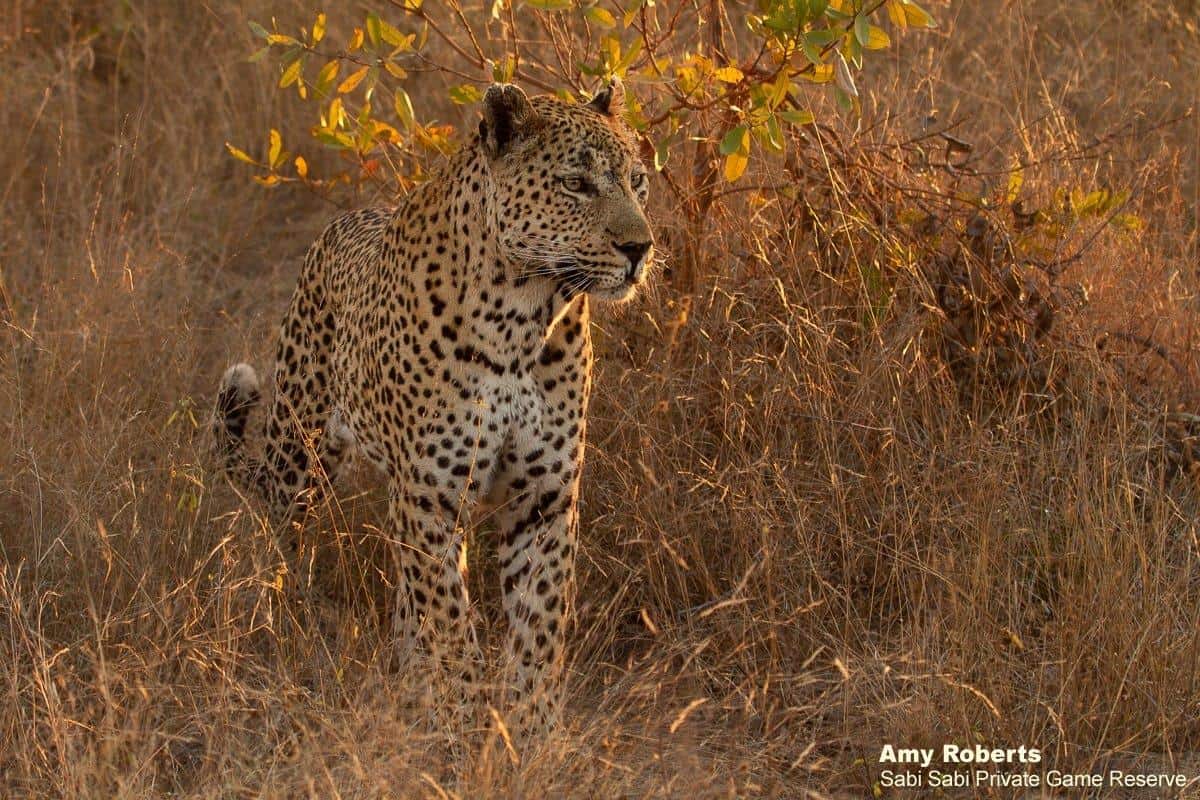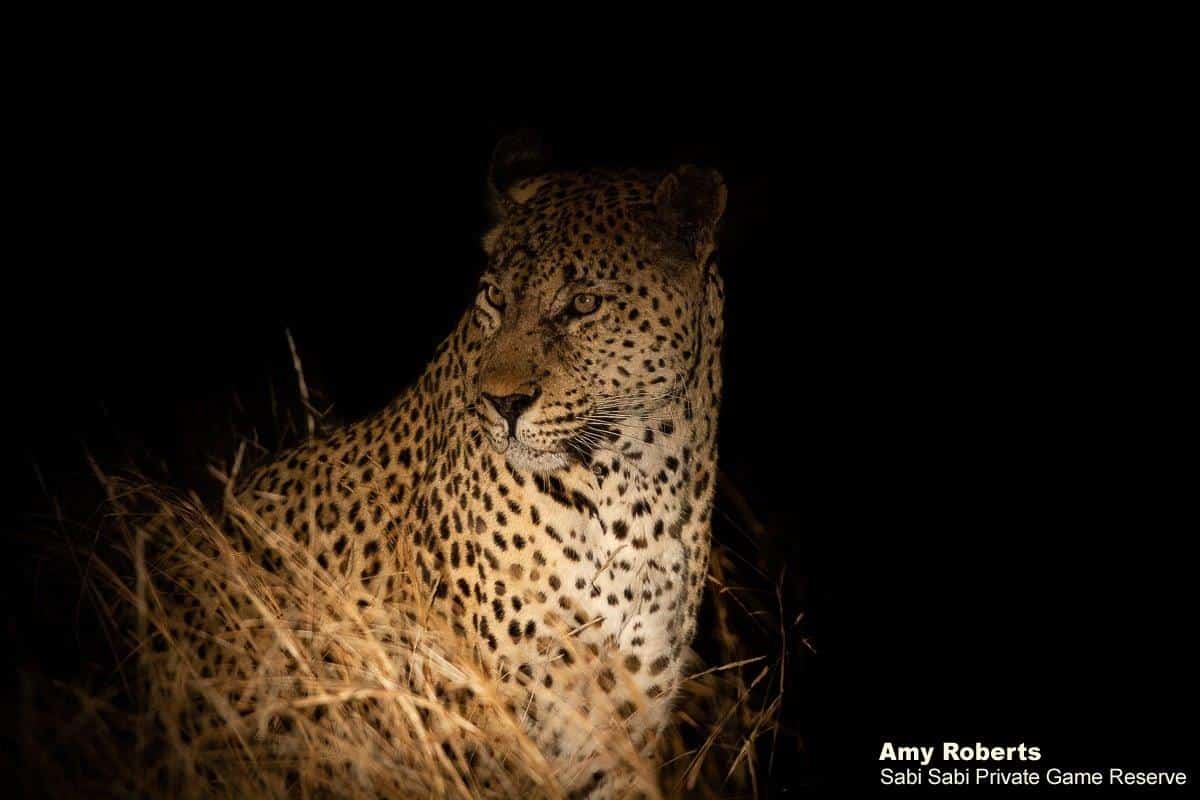 The alarm calling of impala, Vervet monkeys and a few squirrels, drew us to the edge of a drainage line where we found the White Dam male leopard. He appeared to be on a territorial patrol, sniffing here and there and leaving his own scent marks along the way.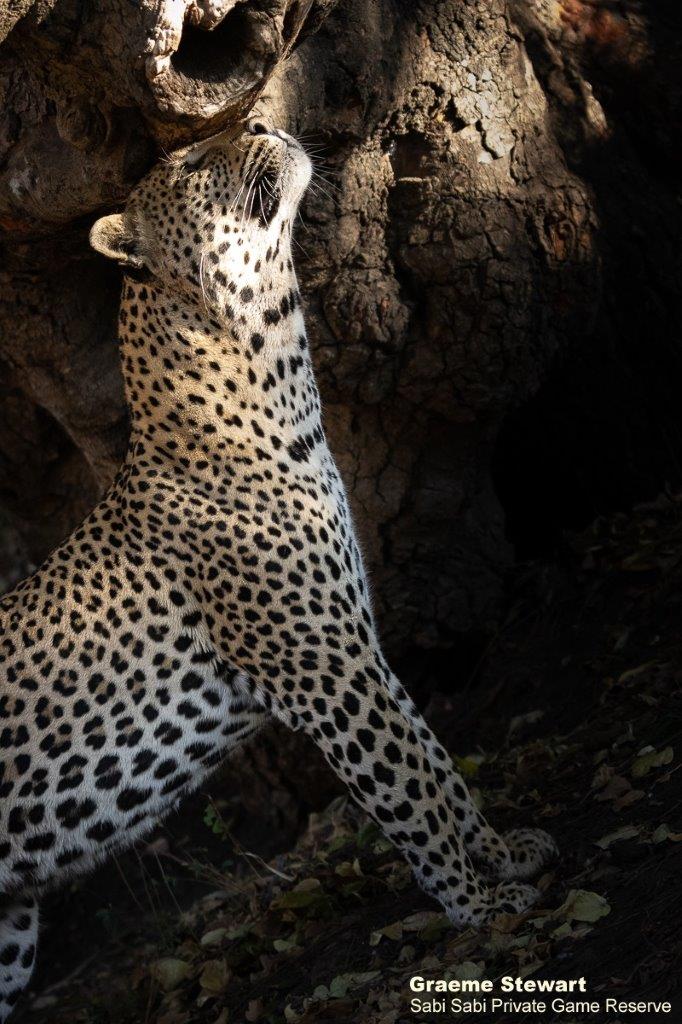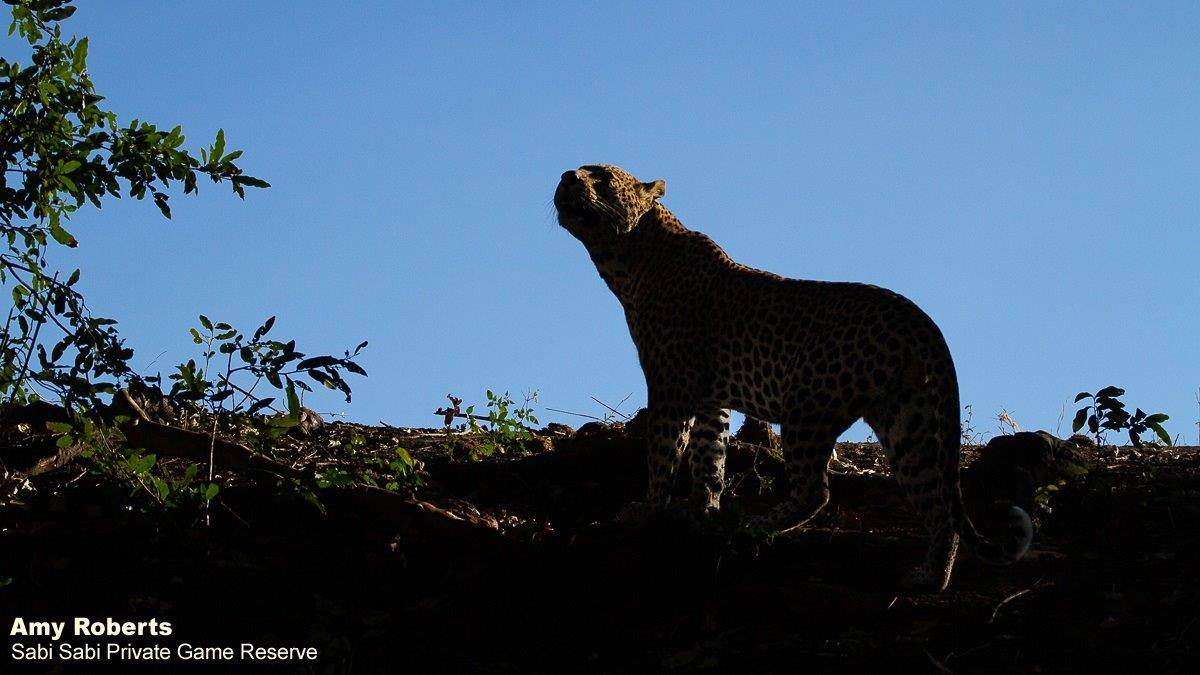 N'weti male leopard was seen moving around our eastern section looking for something to eat.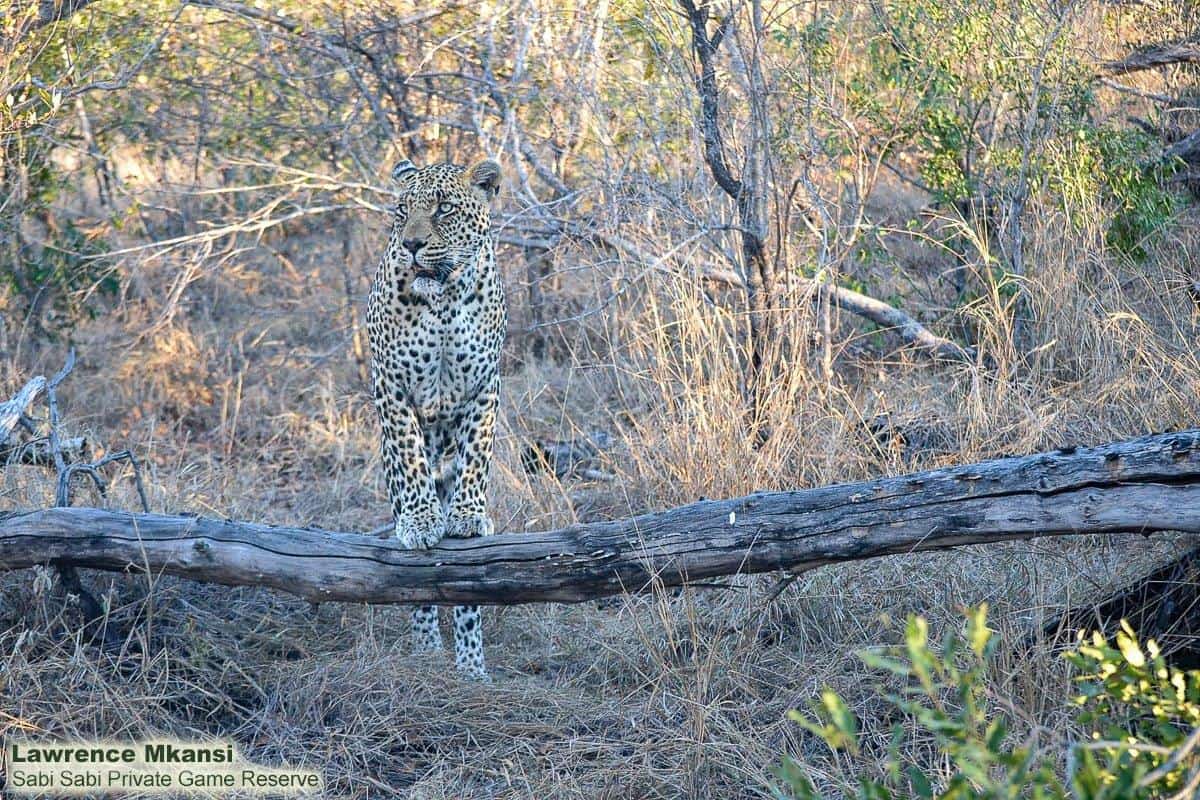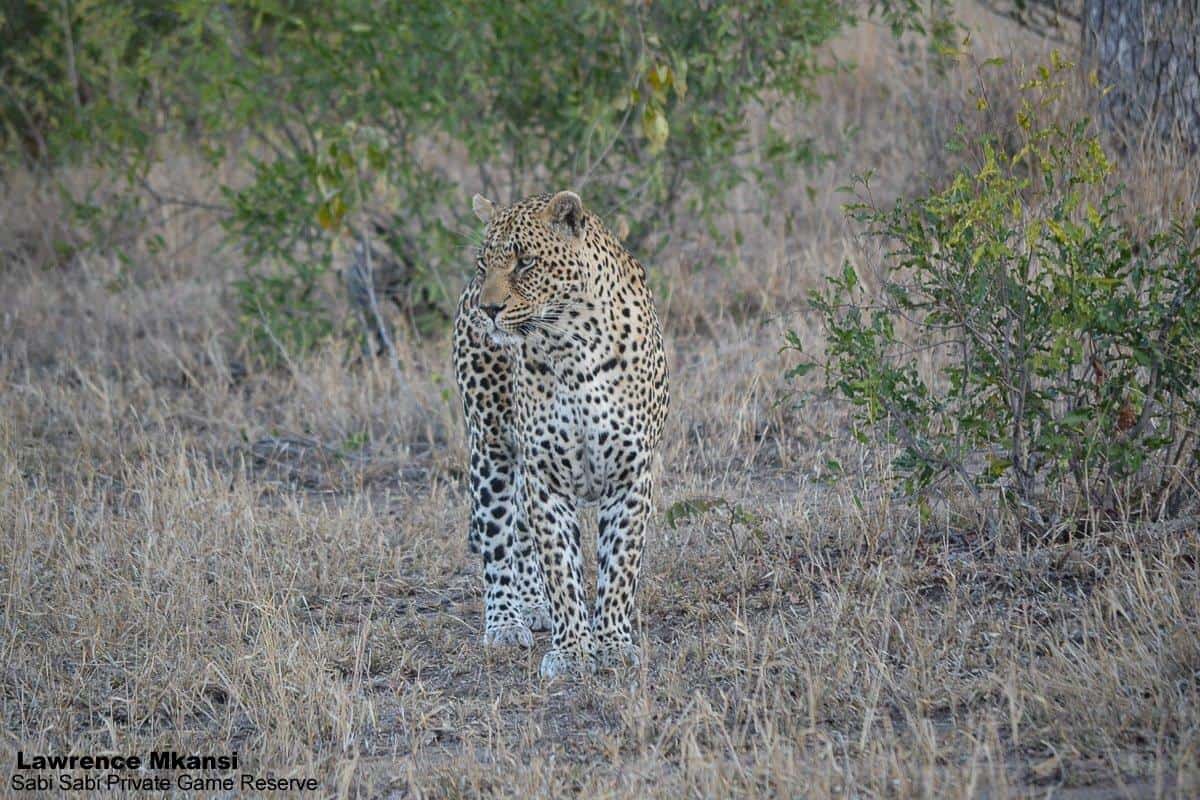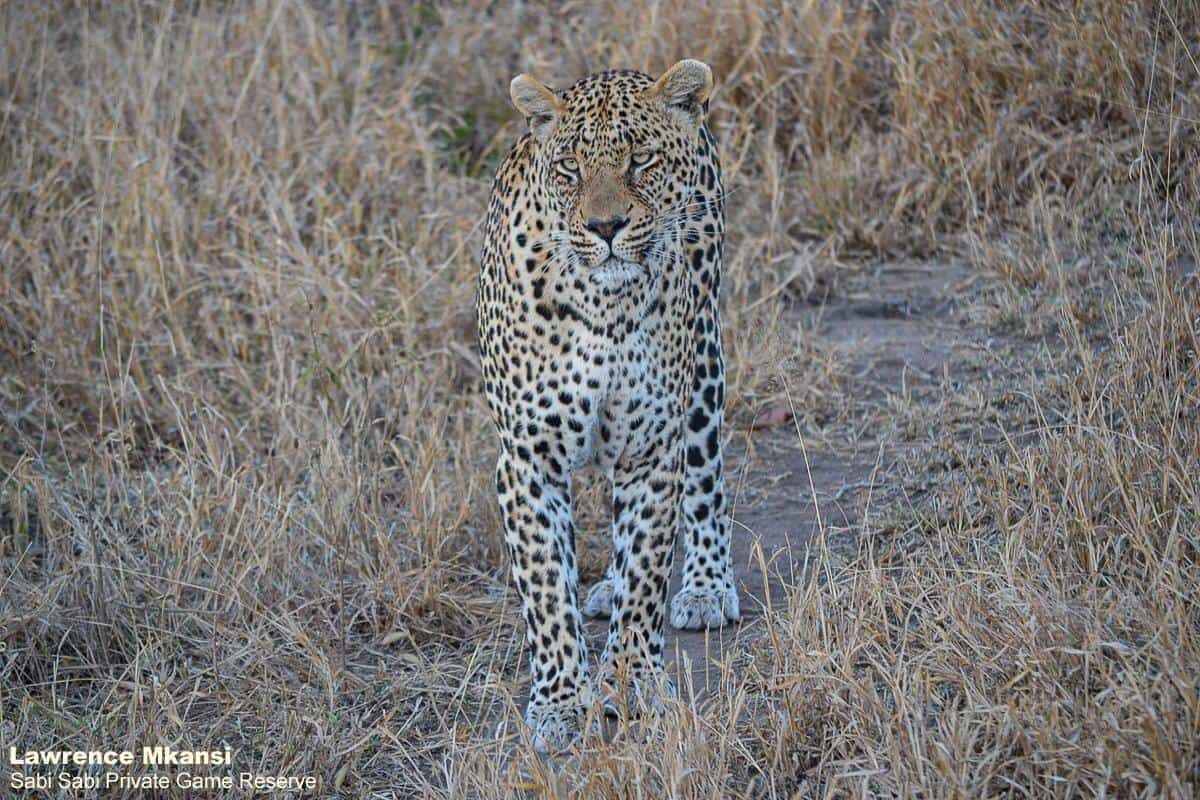 Hanyile was looking to quench his thirst at a nearby waterhole after having eaten.  The following day he spent a lot of time marking as he headed to another waterhole for something to drink.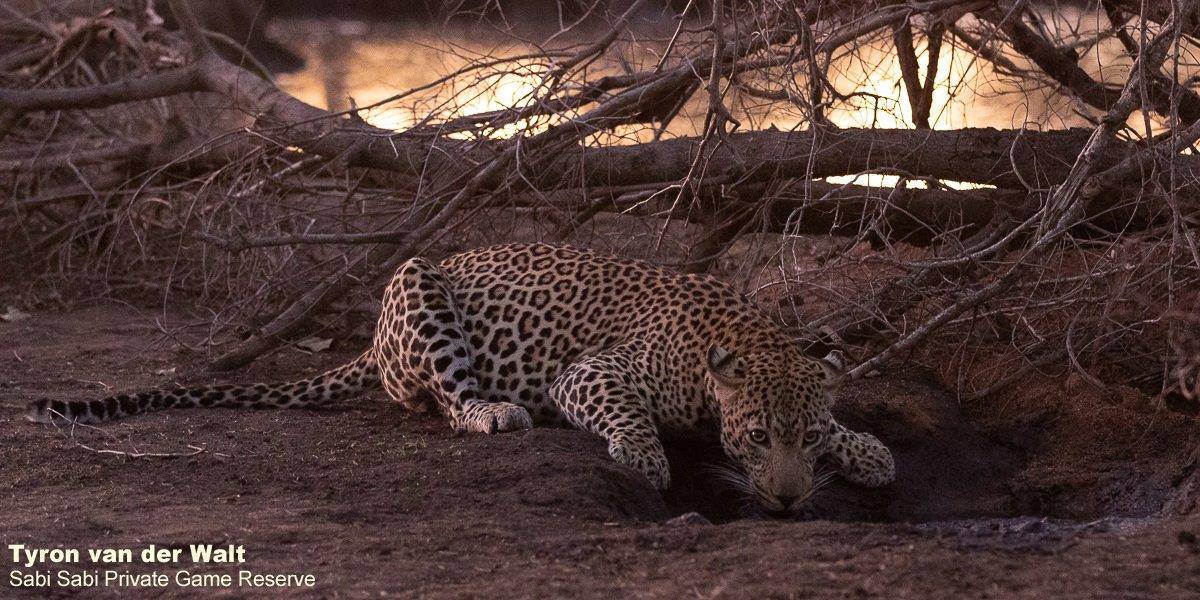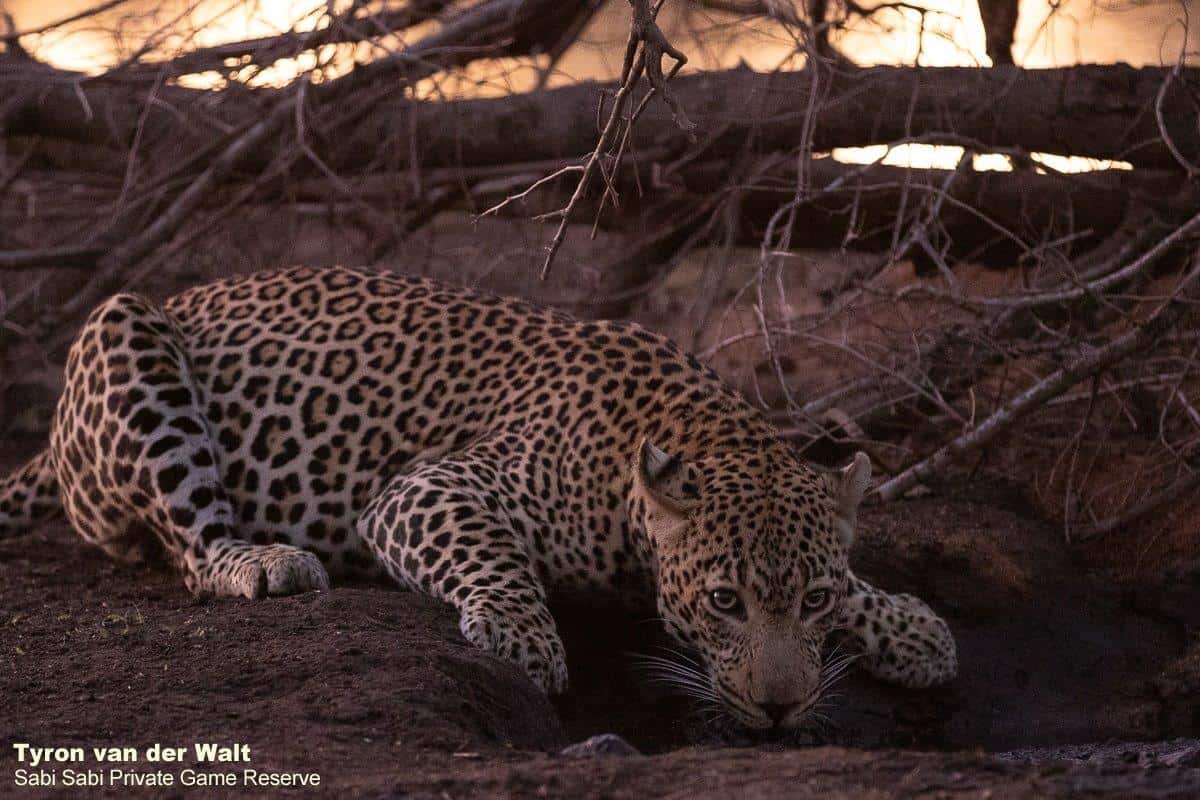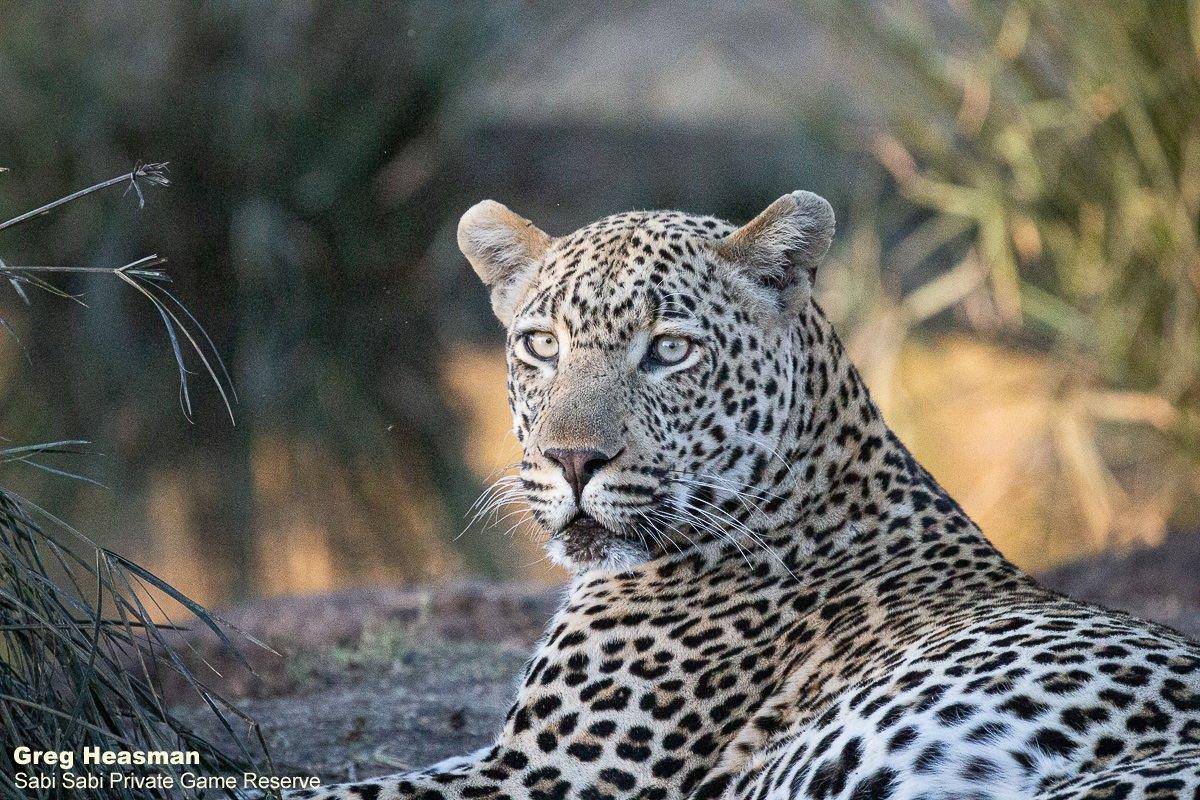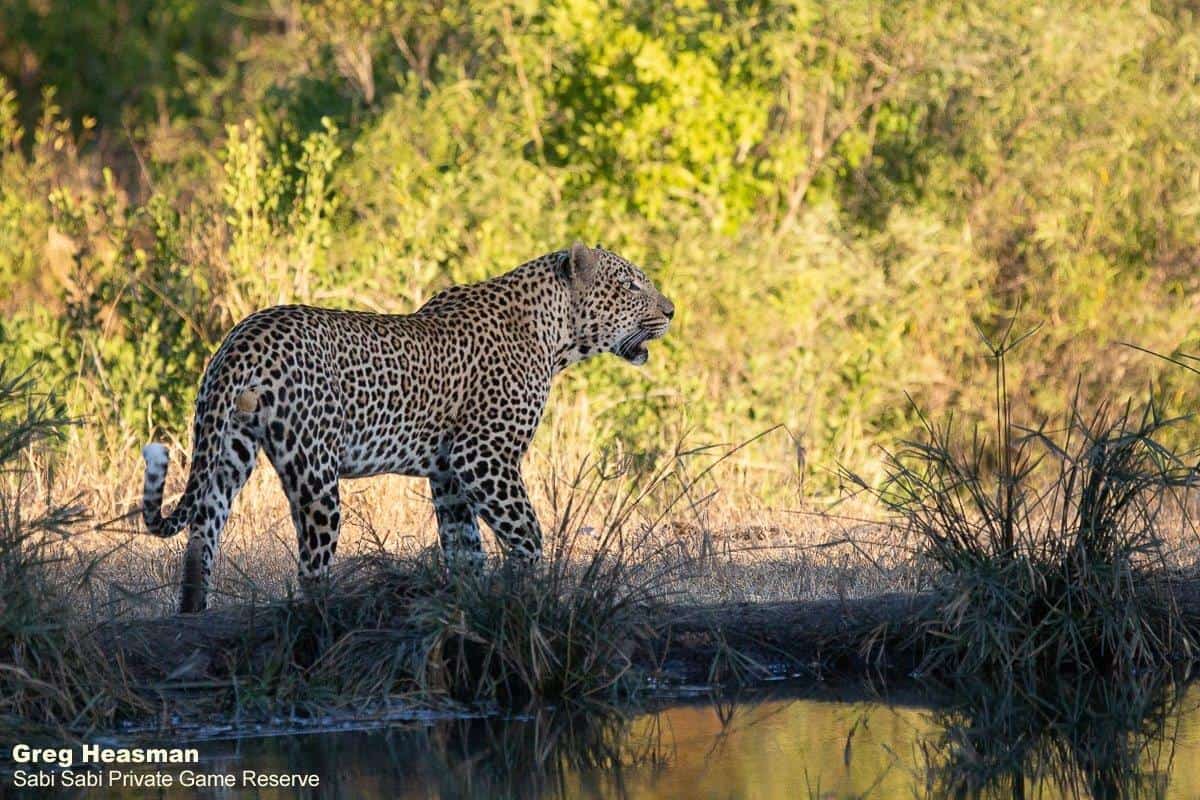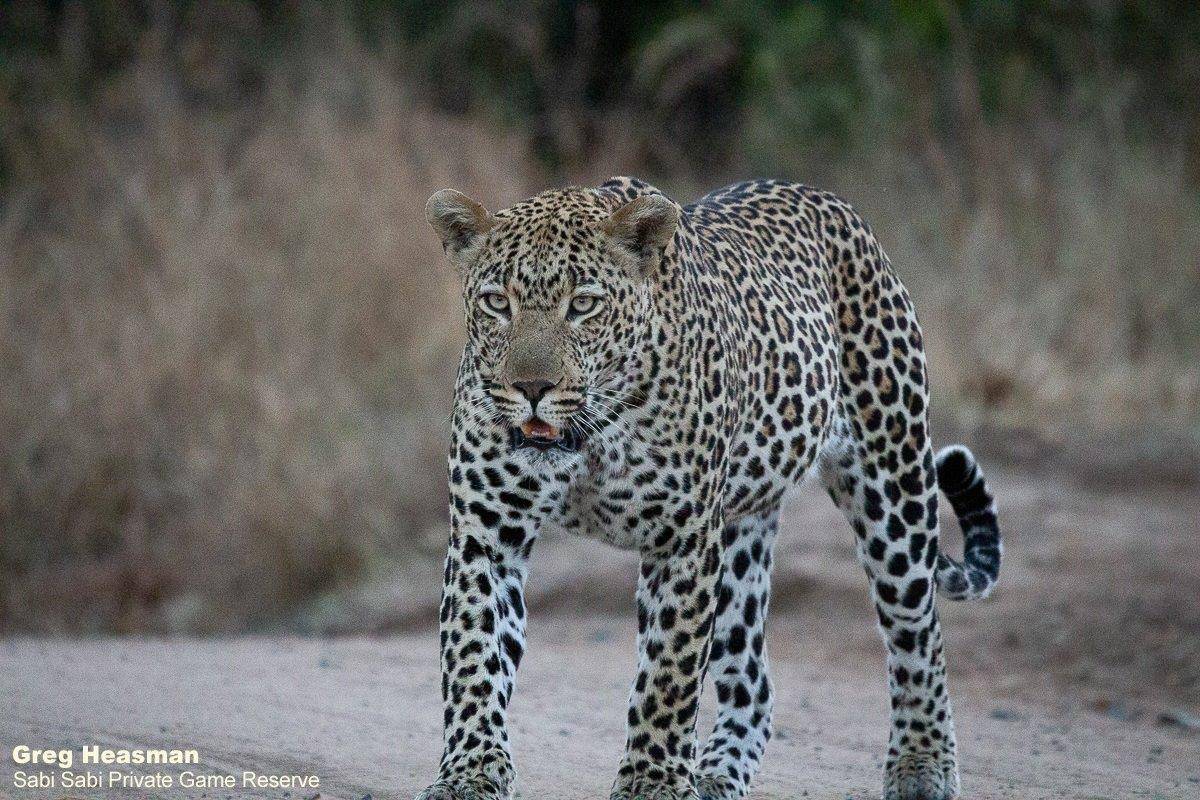 Finishing off once again with our Monochrome Monday images from the week…
Impala are a medium sized antelope that fall prey to many different predators, so vigilance is key when you are so popular on the menu.

Eyes on the prize.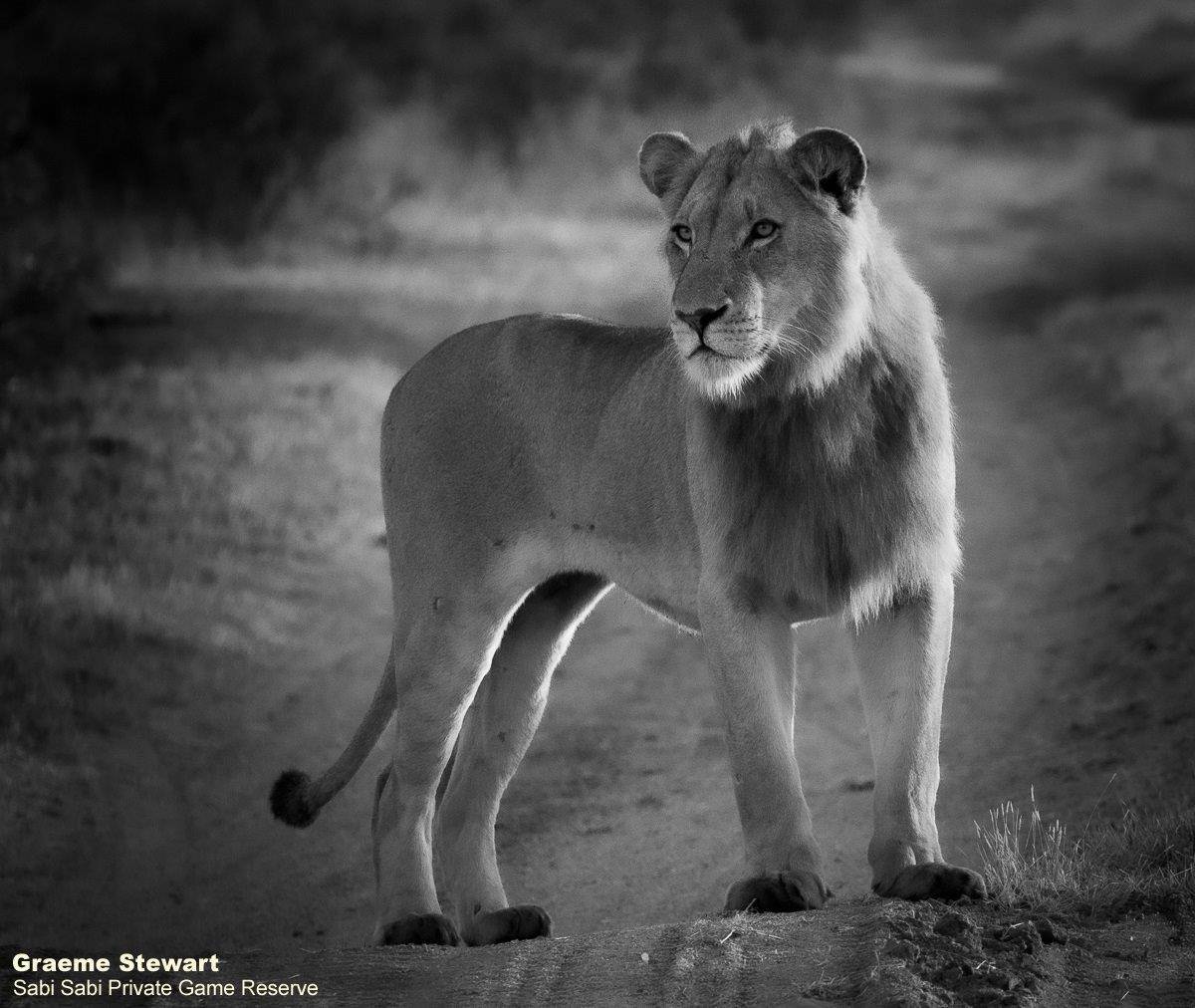 Walking amongst giants. Baby elephant trotting in an attempt to keep up with the rest of the herd.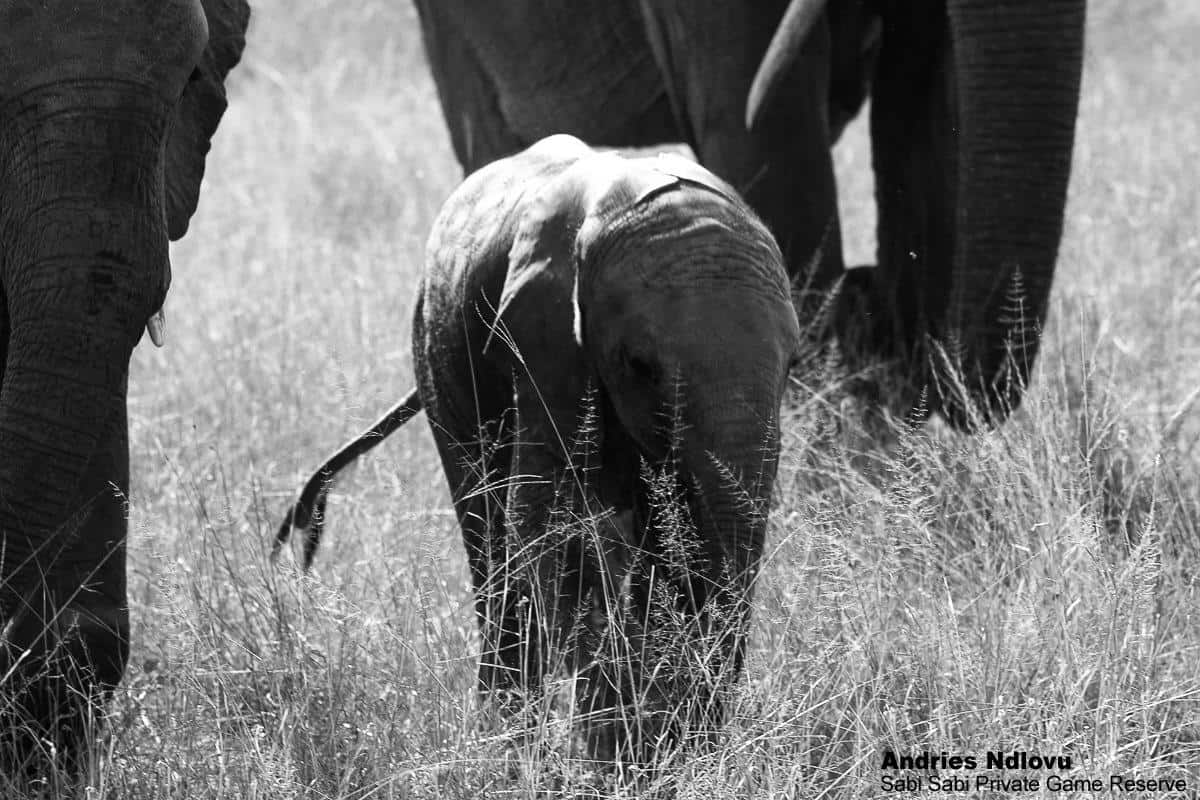 When there are wild dogs, you are almost always guaranteed a fast-paced sighting!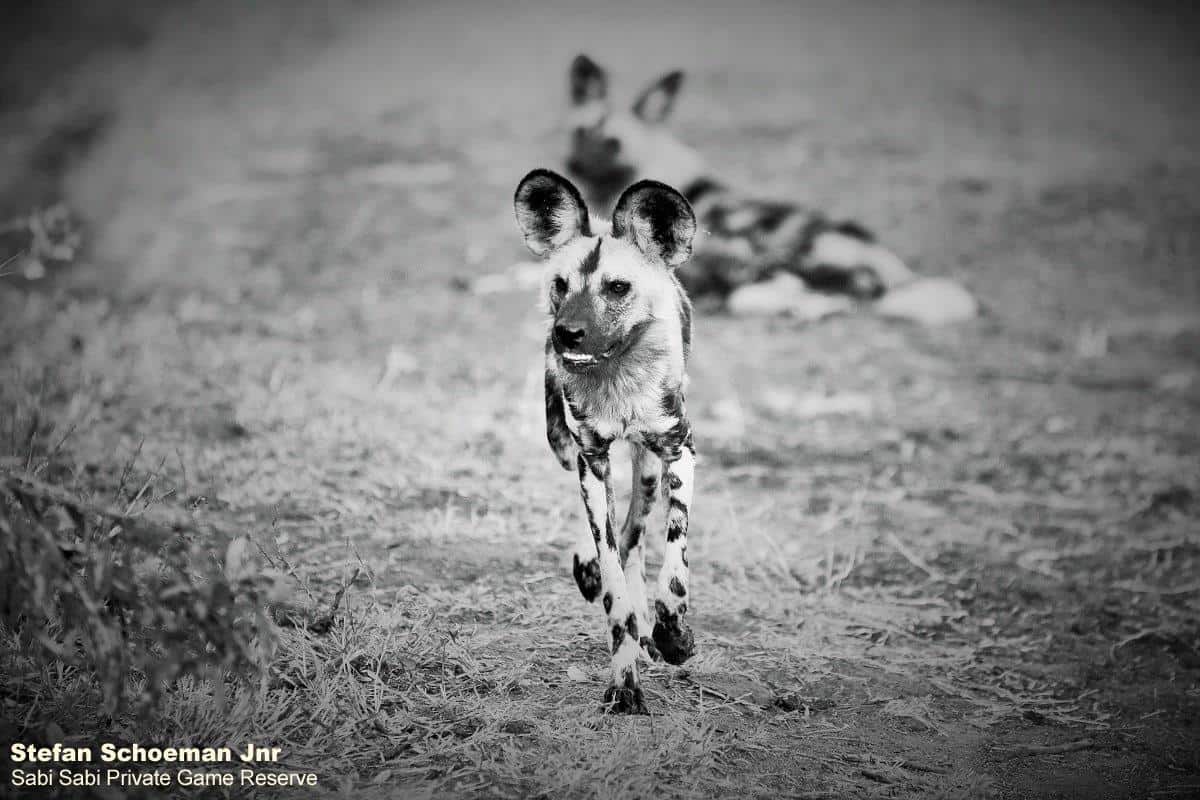 Until next time…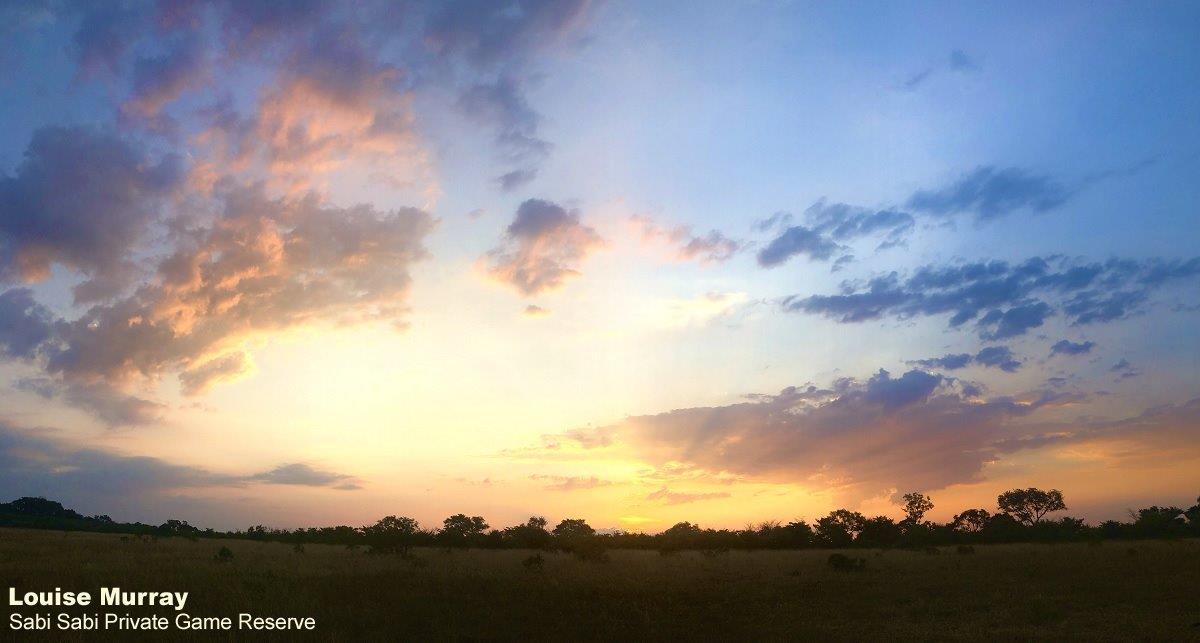 Blog by Wendy Claase
Images by Ally Ross, Amy Roberts, Andries Ndlovu, Brett Heasman, Graeme Stewart, Greg Heasman, Lawrence Mkansi, Louise Murray, Stefan Schoeman Jnr and Tyron van der Walt
Video by Ally Ross, Amy Roberts, Graeme Stewart, Greg Heasman and Rod Wyndham