The 12th of May 2020 marked my one-year anniversary at Sabi Sabi. Who would have thought attending a boys scout's jamboree in the Matopos Hills when I was just a lad would spark this insatiable hunger for adventure; and what an adventure it has been! I would like to share my year's highlights at this place I've come to know as home.
My interview
I've always had Sabi Sabi on my list of "cool places to work" but the final push was when the Jenky's (Shaun and Chanè, longtime friends of mine whom coincidentally have worked with me at other reserves) raved about the awesome sightings they had drive after drive. I had to go see it for myself. My interview was not as tense as I expected it to be, maybe it's because there were a few familiar faces I had worked with at previous places, all of them singing songs of praise about this heavenly place. I was put on the spot though when I was asked to do a talk about my most memorable experience in front of a full lodge at dinner. I guess that went well because I got the job.
Chanè and myself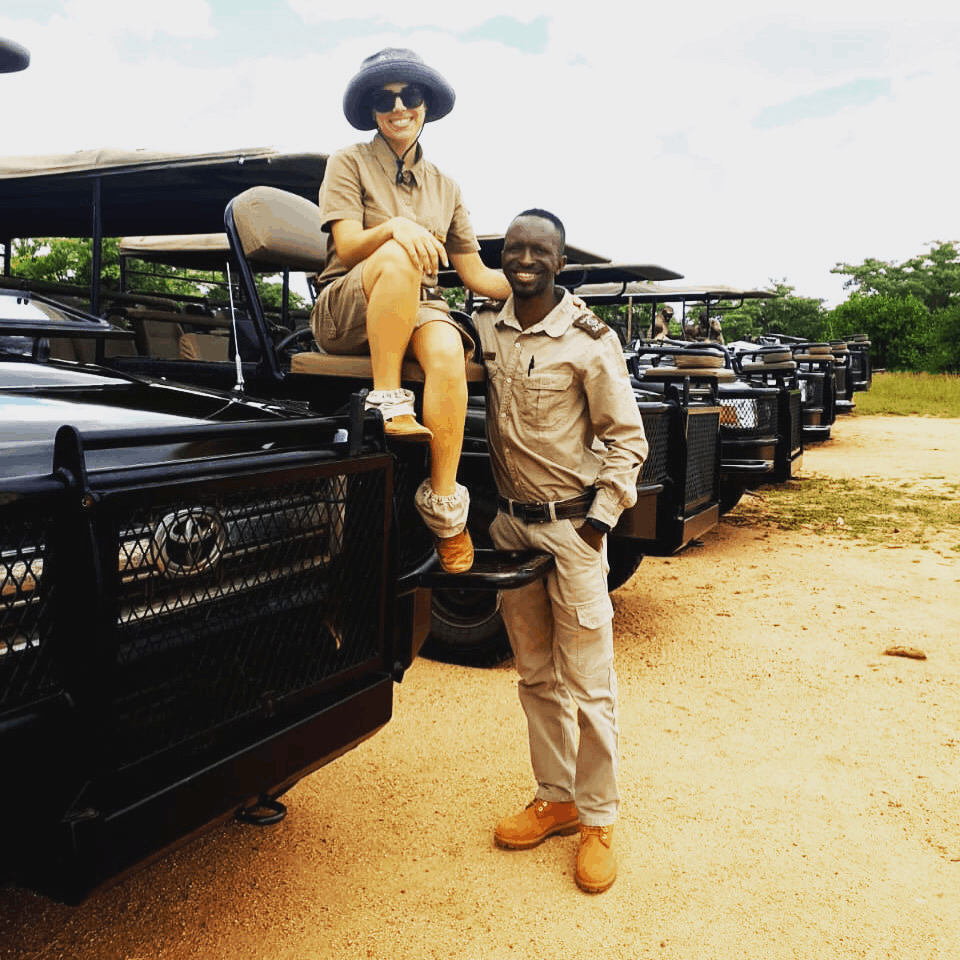 Nkombe Camp and probation
My next adventure would be the renowned Nkombe Camp. Every guide's rite of passage to Sabi Sabi. Think of it like "Survivor" series… one week in the bush with total strangers, very rustic, no electricity so food is  prepared over the fire, taking turns to guard the camp at night from marauding hyenas and between that, learning and handing in daily homework and assignments. It's both a physical and mental test but most importantly, a test to see how you gel as a team. Which is the secret to why the guides here are the best. From a class of 9 only 4 made it through the one week in the bush and 3 months' probation.  Probation was where most of the hard work came in; learning the ins and outs of all the departments, orientation of all lodges and getting to know your colleagues and most importantly learning the roads. (Trust me when I say all the roads we drive on have names!!) Late nights in the ranger's room and early mornings prepping tea and coffee brought us together as a team. I must say it was all worth it in the end.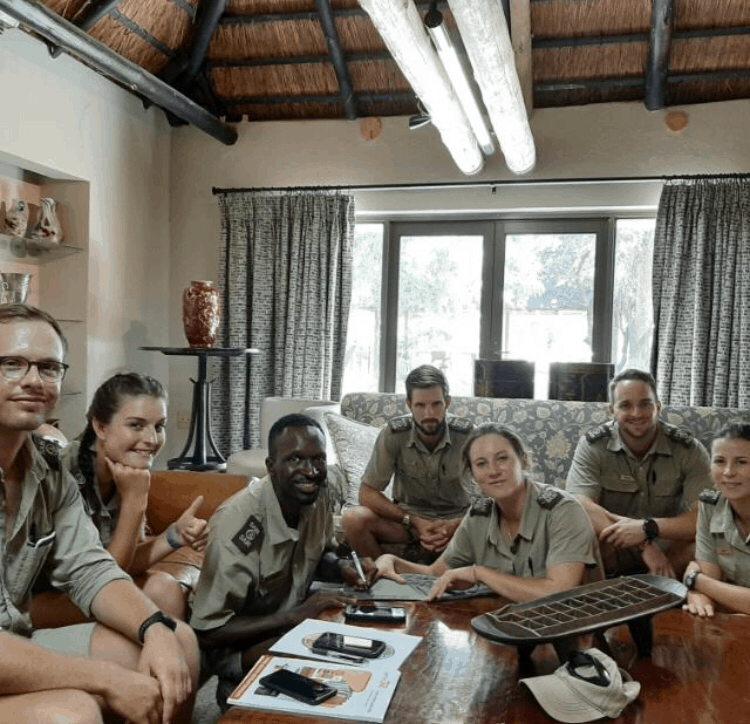 Boundary walk
Every guide at Sabi Sabi must do a boundary walk. Forty-four kilometers of walking on all sorts of terrain in a Big Five reserve. Our day came one morning at 5 am. We almost cancelled because of the light showers but the team was eager to get it over and done with. Moreover, we had a record to set. Our predecessors had averaged 11 hours and we aimed to set a record. So off we went and between the overcast weather, rain showers, sunny weather, several buffalo and elephant encounters, blistered feet and one swollen ankle (I had to use Ruth for support the last 20 minutes of the walk).  We made it back to camp in 9 hours where we had most of staff from the lodge waiting to congratulate us and offer us much needed refreshments. The minions had earned their epaulettes and held the record for the boundary walk…
It's been a rock and roll one year and I can't wait to get back out there, see my team and make memories with all of you.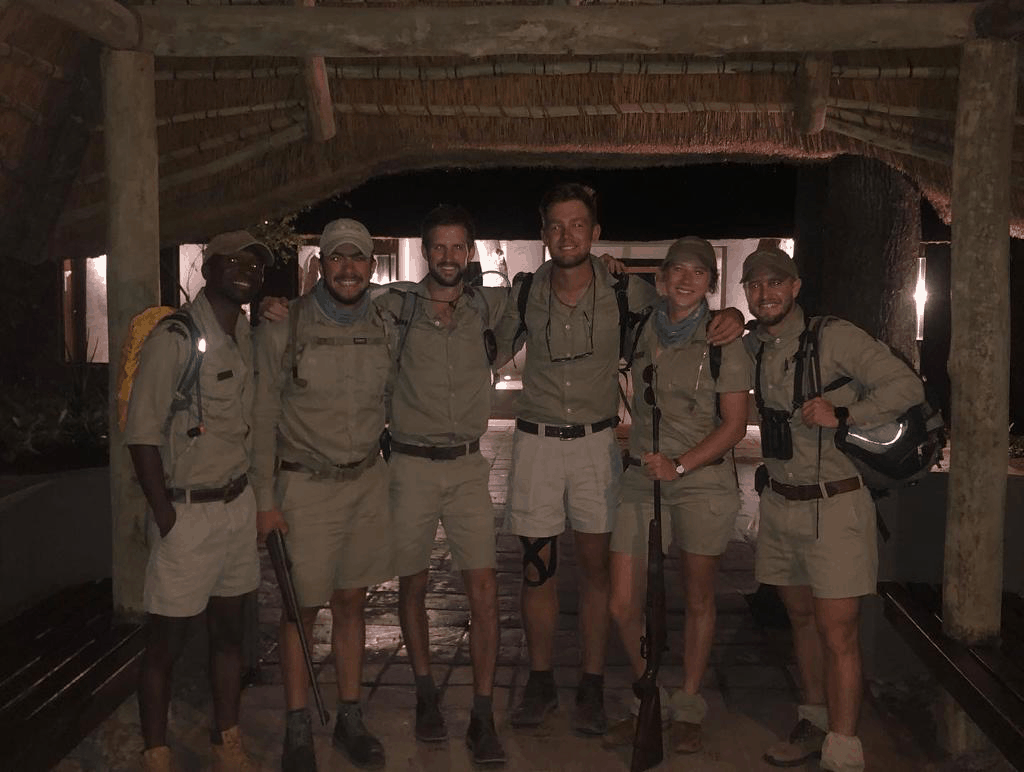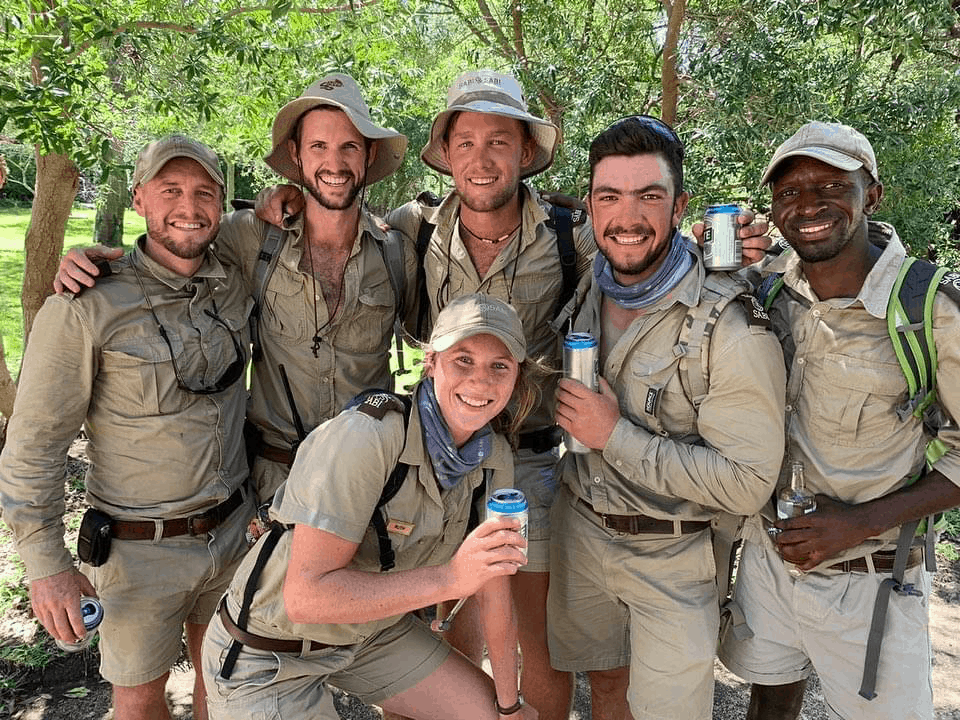 Blog by Andries Ndlovu (Bush Lodge Ranger)