Our week started off on a high with a sighting of the almost-14-year-old Xovonekela male leopard moving along familiar paths, marking his territory.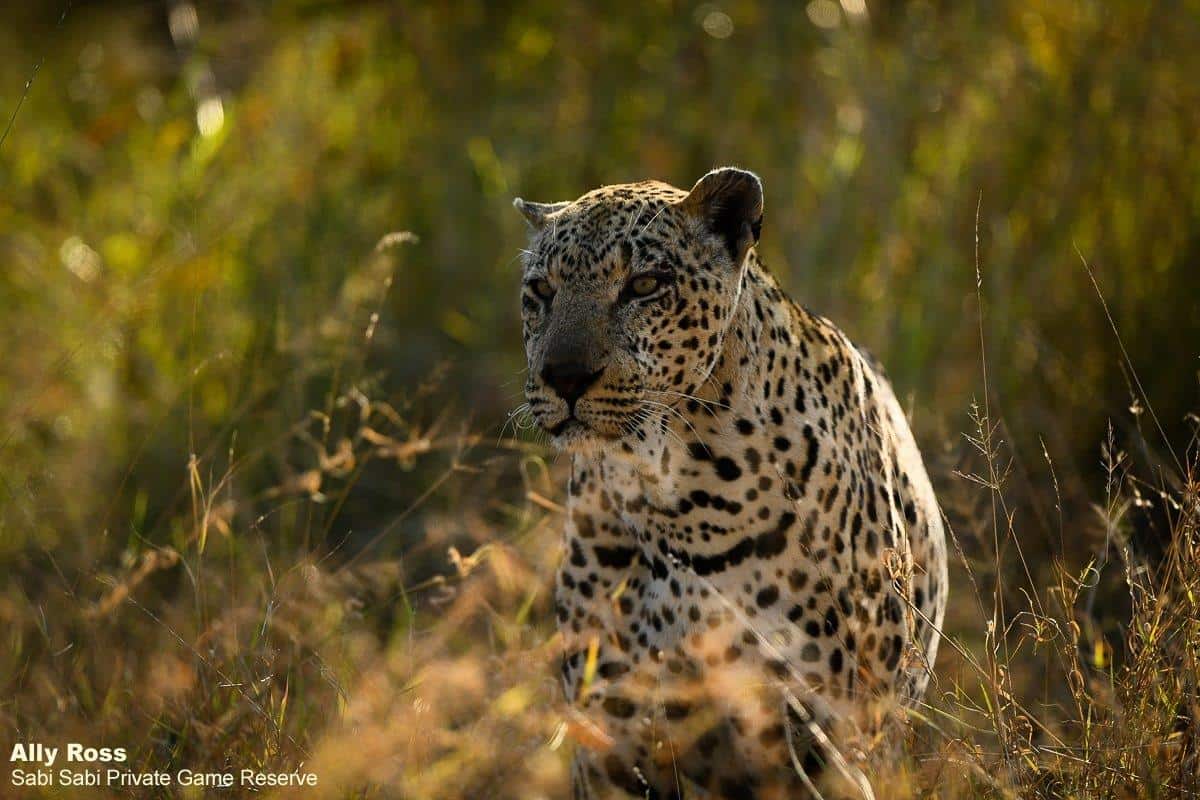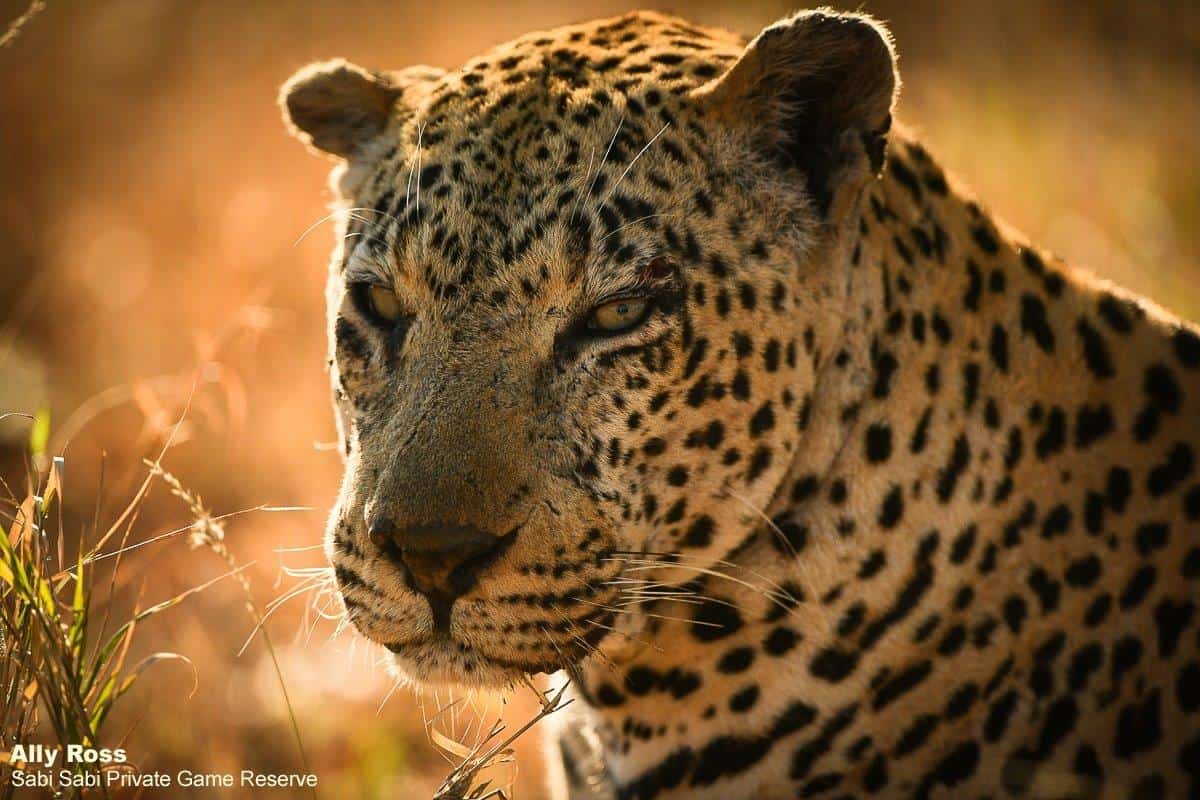 Just as one of our morning safaris was coming to a close, we spotted Maxabeni on a territorial patrol. We followed up on him in the afternoon and he was still moving around, possibly looking for a meal.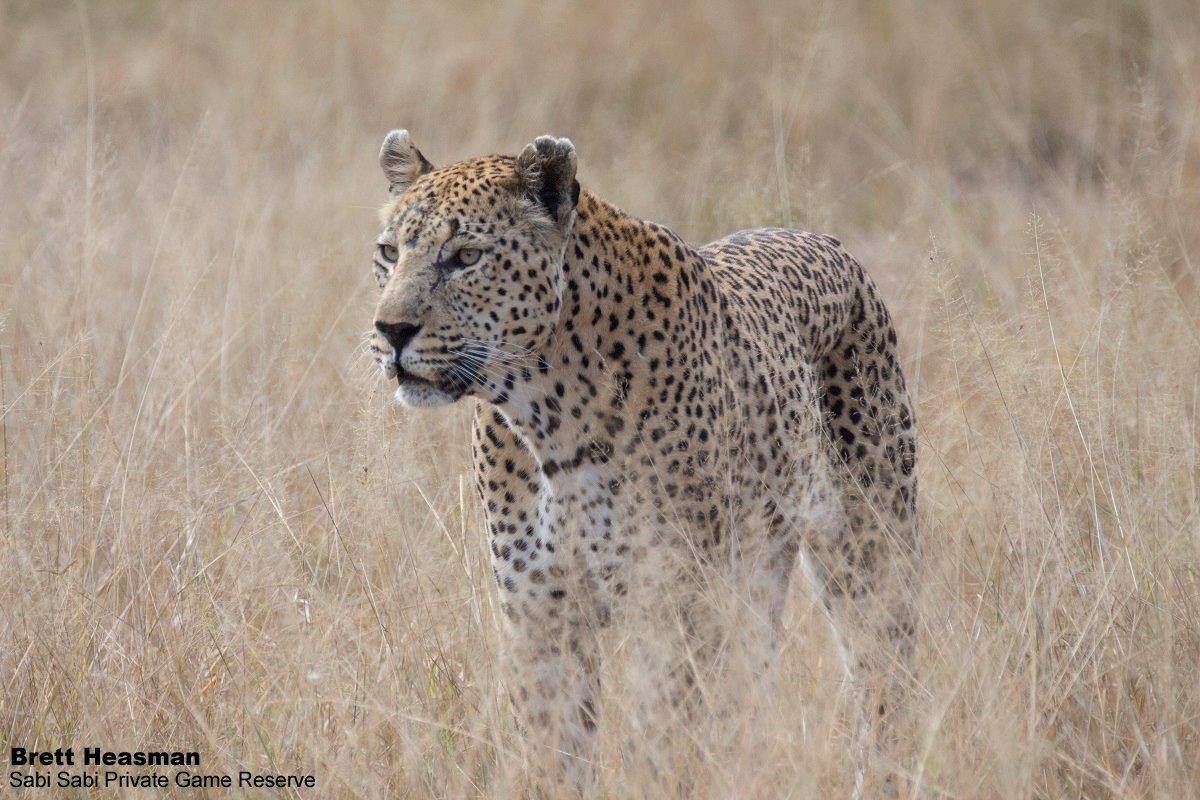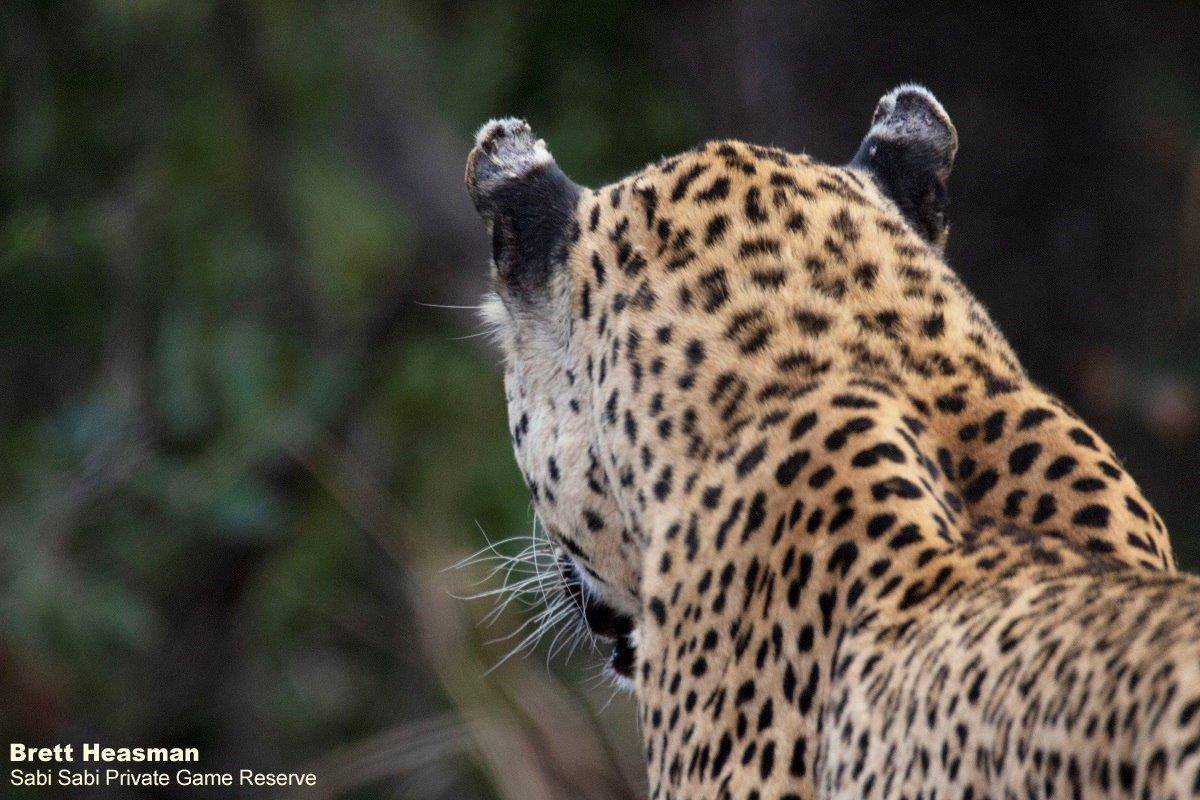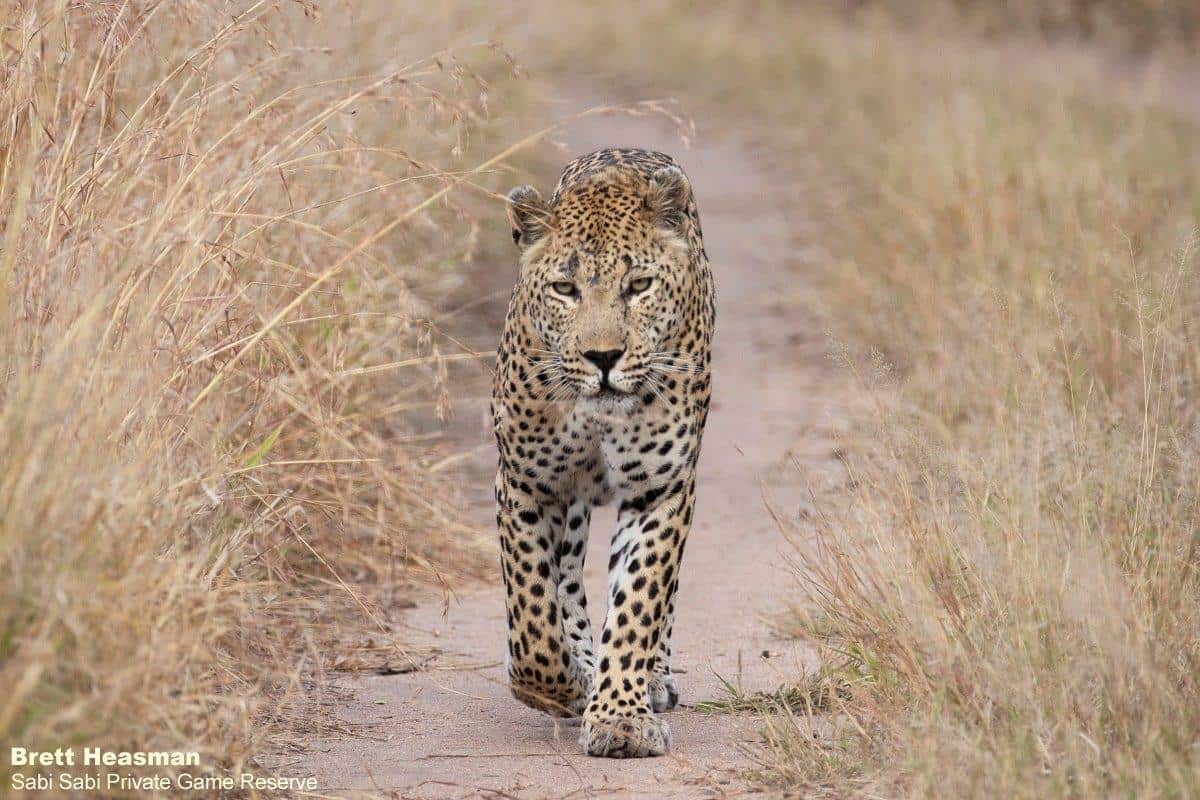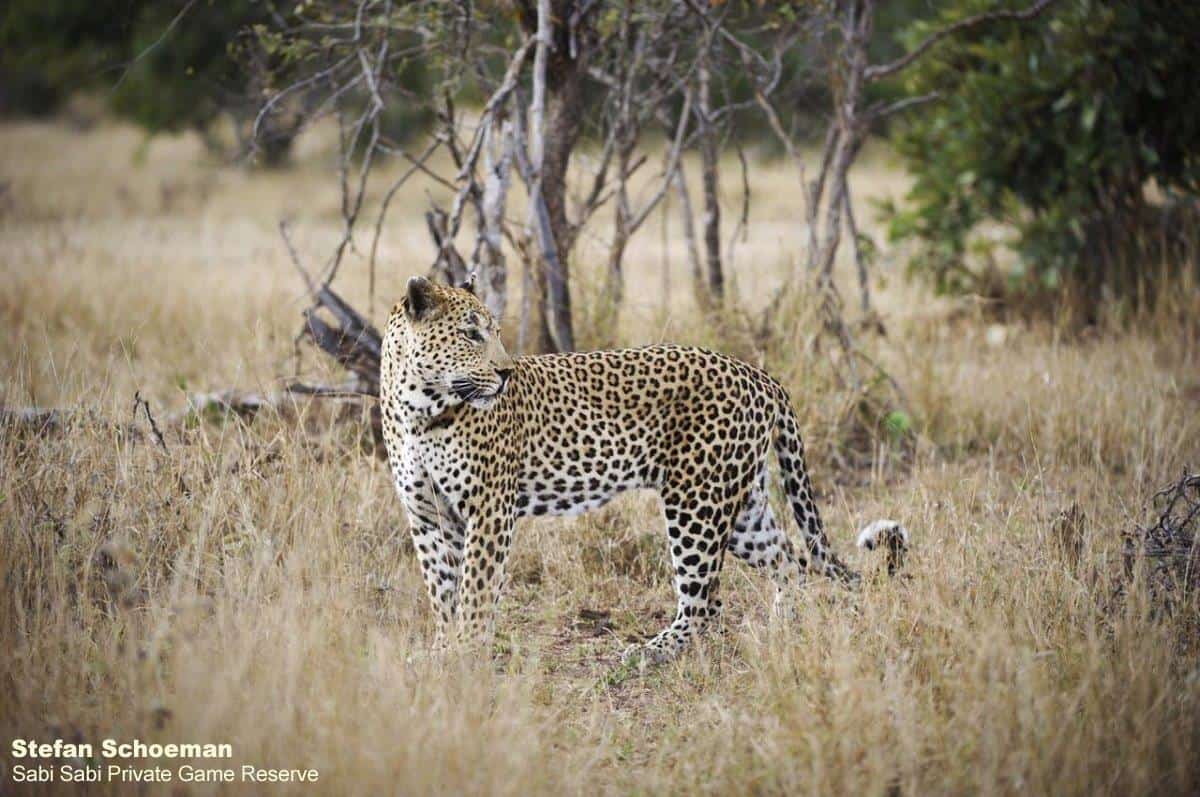 Tyron set out early one morning and headed towards an open area.  He stopped his vehicle to listen to the early morning sounds of the bush. It was not long before he heard the roars of male lions not too far away. Tyron and Brett then followed up in the direction of the calls and found the four N'waswishaka male lions roaring and starting to get mobile.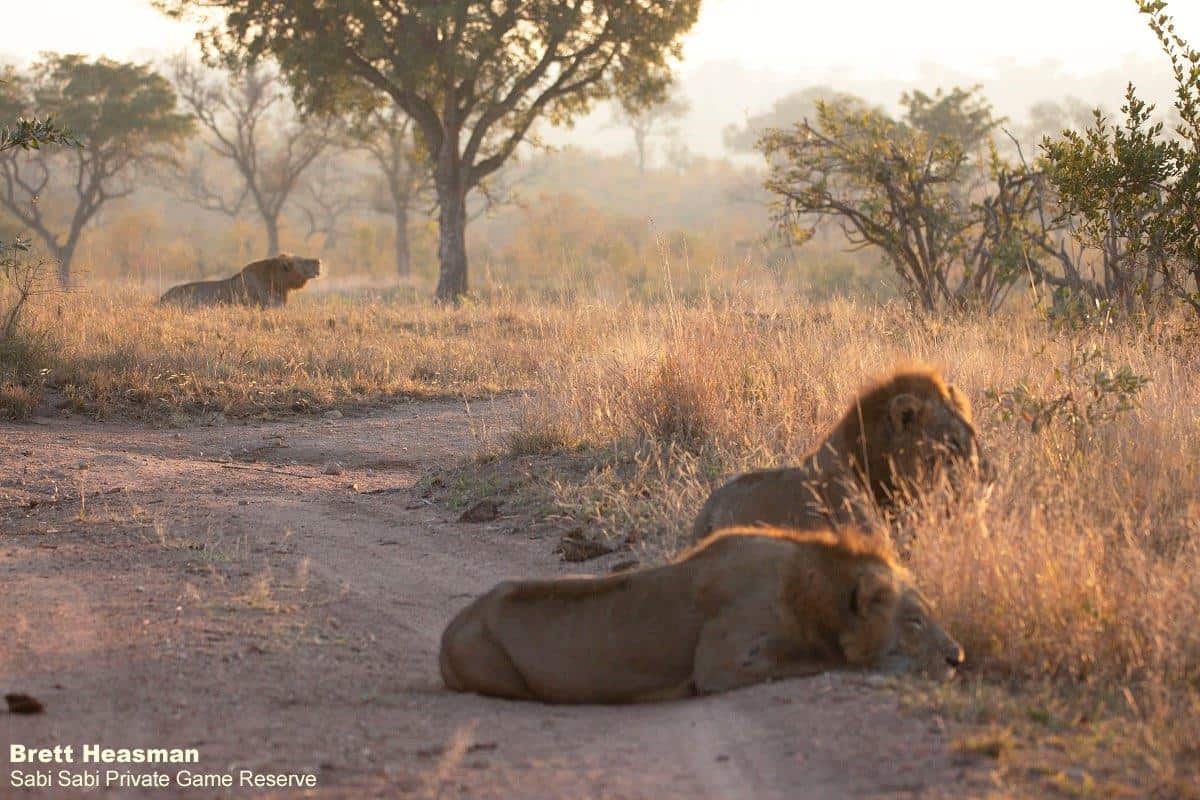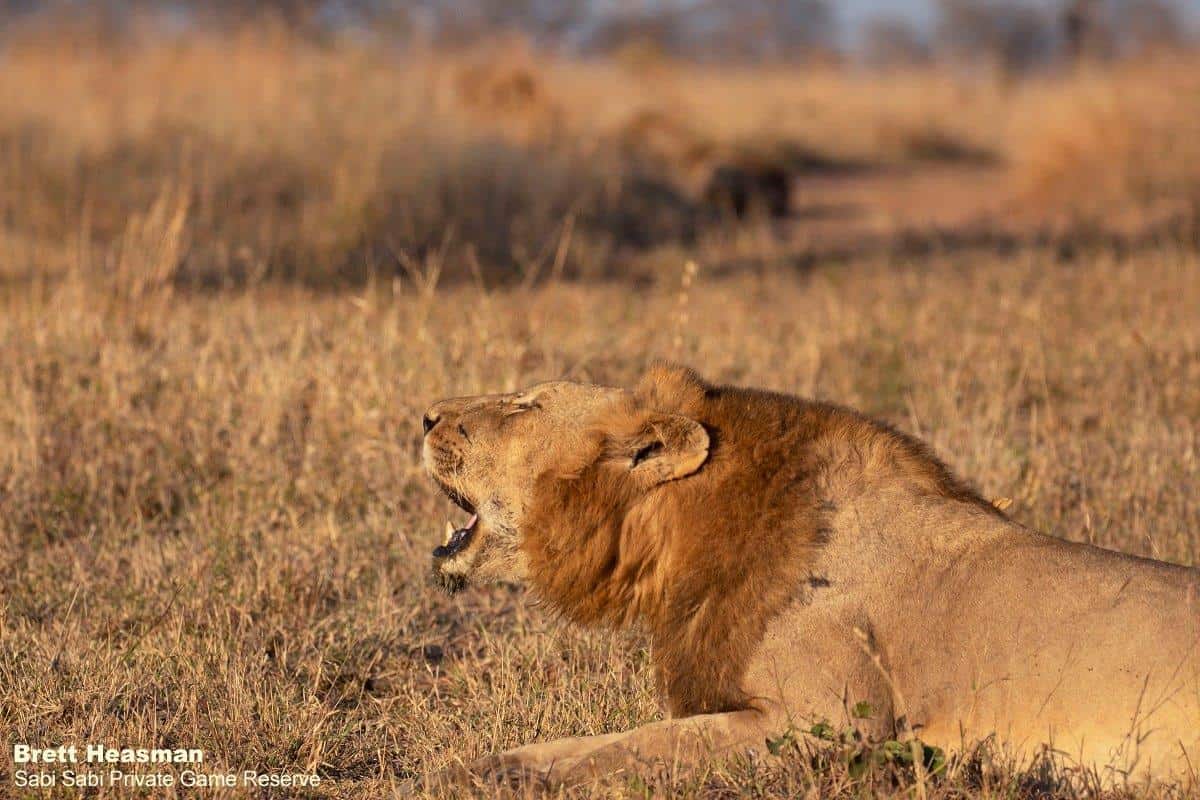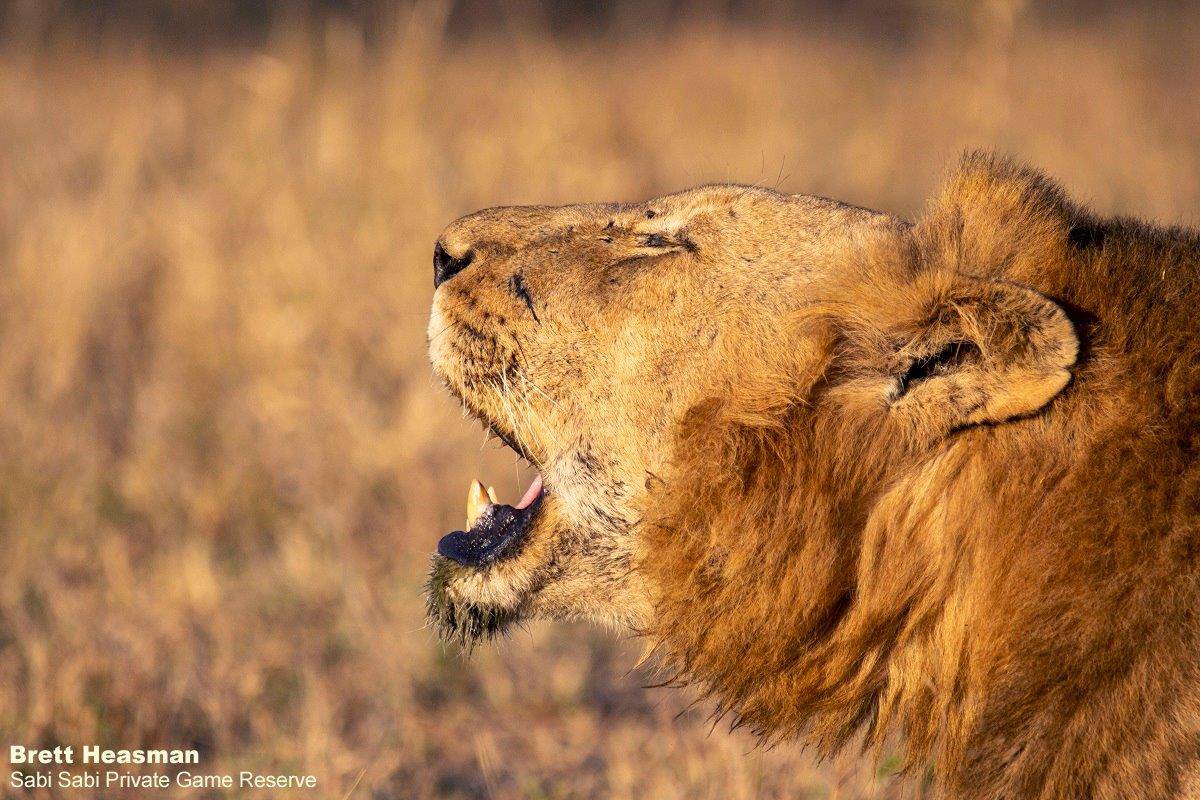 Upon following up on a herd of buffalo, Tyron found lion tracks on top of the buffalo tracks!! As he circled around the big herd, he saw four lion heads looking out from the long grass. The lions are clearly in search of a meal but were not keen on hunting this morning but rather resting.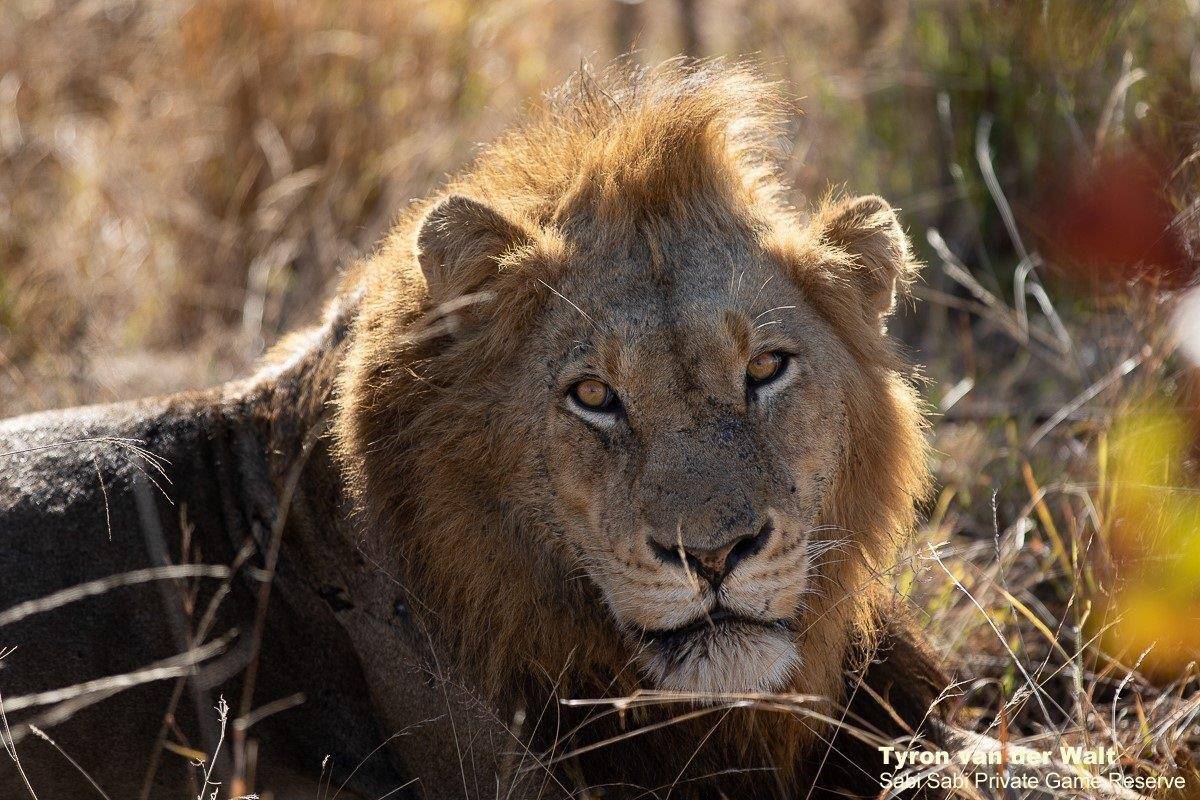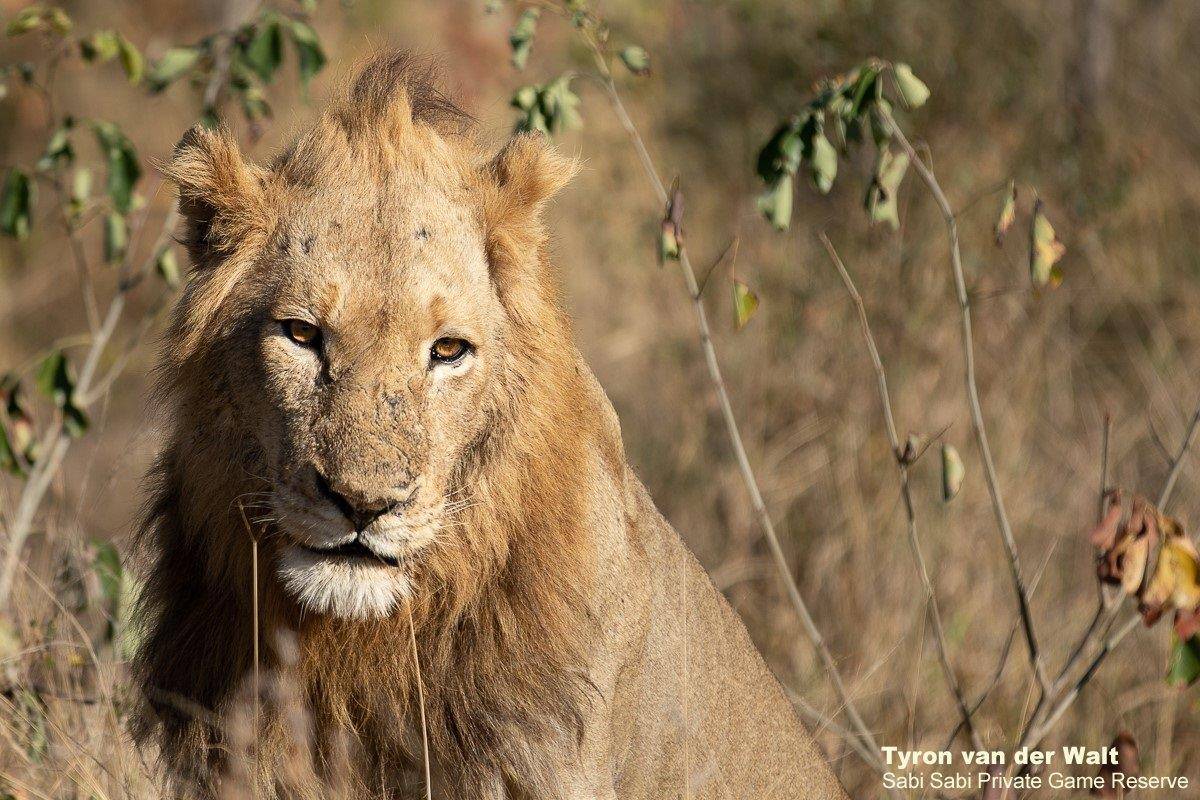 We had spent some time with a female lion who was contact calling all morning. We had our suspicions that there were other lions in the area, so we decided to look around. Not too far from where we had left the female, we came across the N'waswishaka males sleeping in a Tamboti thicket.
After finding the Southern Pride female the night before, the next morning we started searching where we left her and after some tracking and trailing, we finally found her. She seemed to be on a mission, contact calling regularly and constantly on the move, until she disappeared from our view into a drainage line. That evening she crossed our border and was followed by 4 young males hot on her heels – they were perhaps who she was searching for.
Heading out early one morning and following the sounds of some vocalising lions, we arrived close to the area where impala were alarm calling, giving away their position, and saw 6 lions emerge from the bushes, feeling very playful but on the move.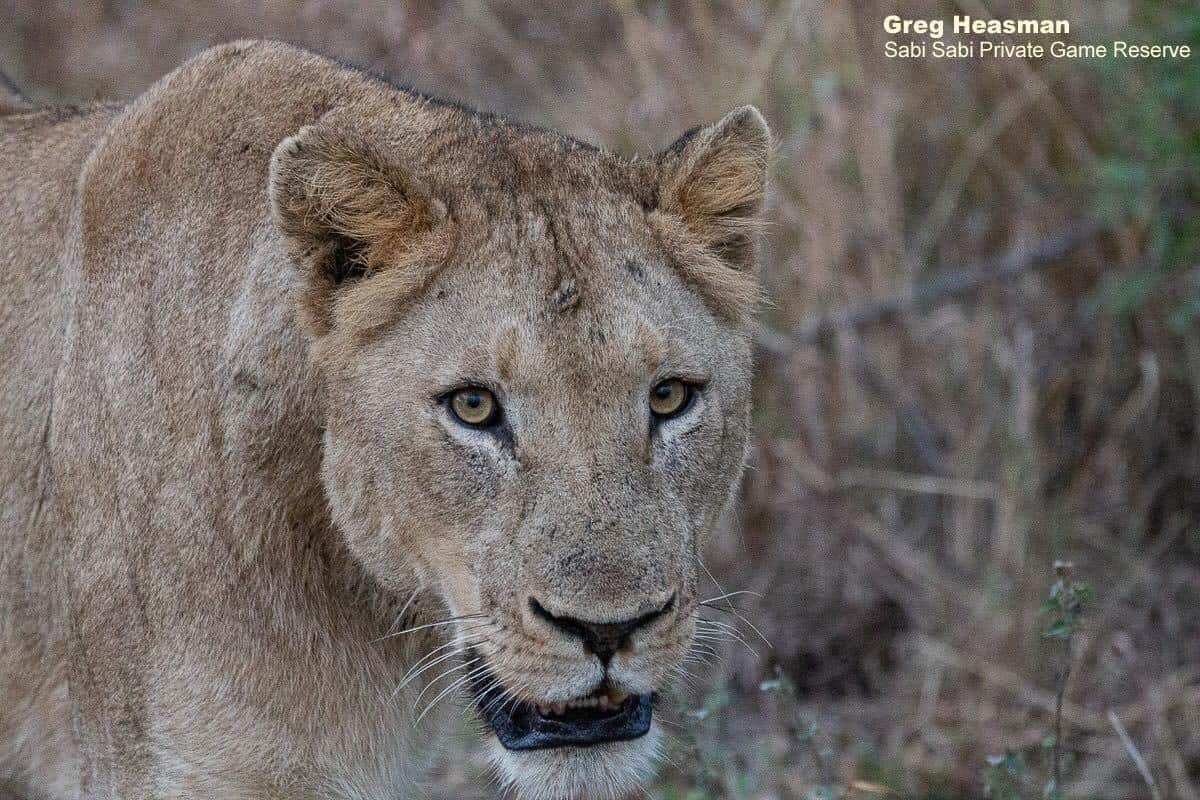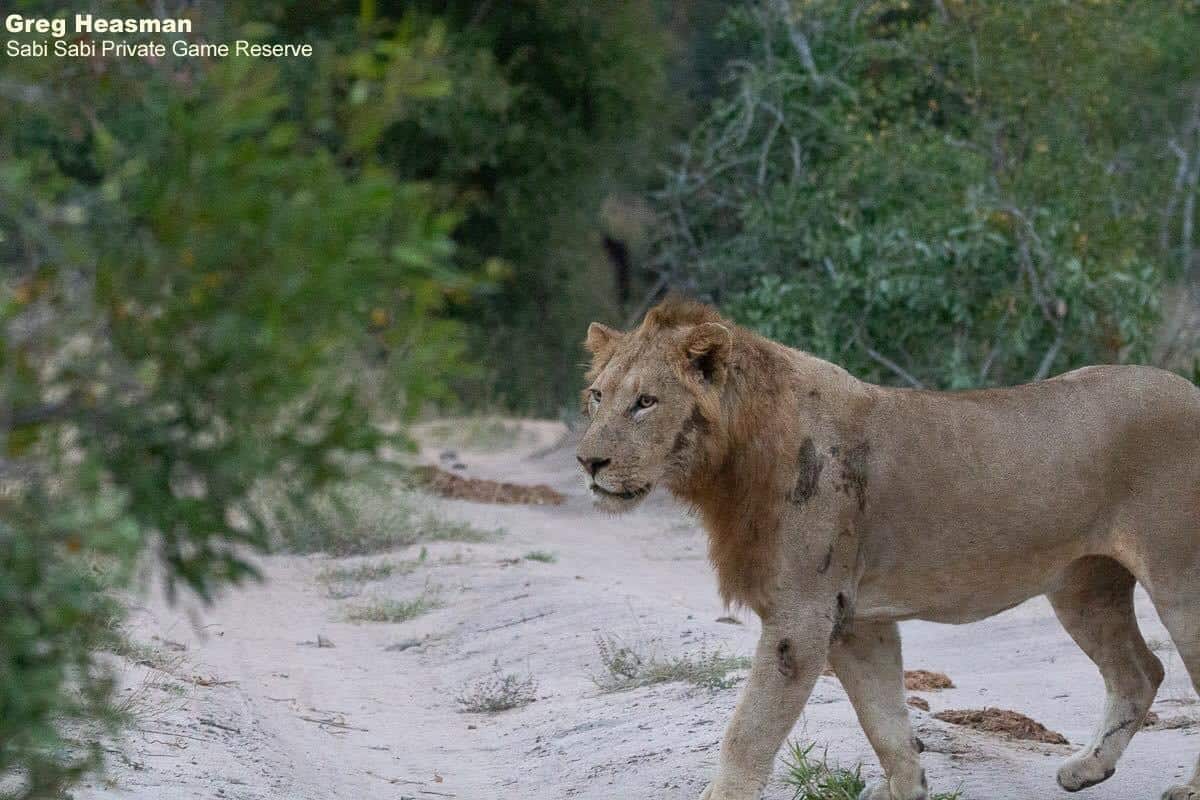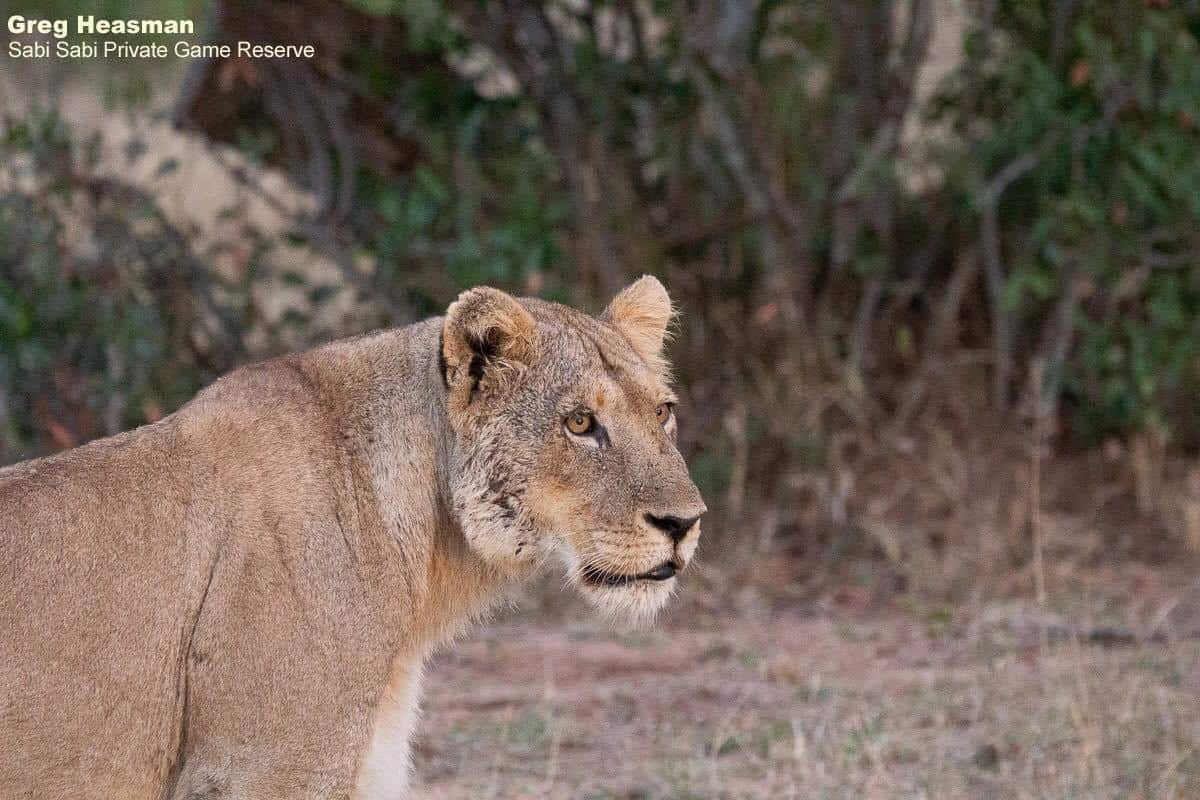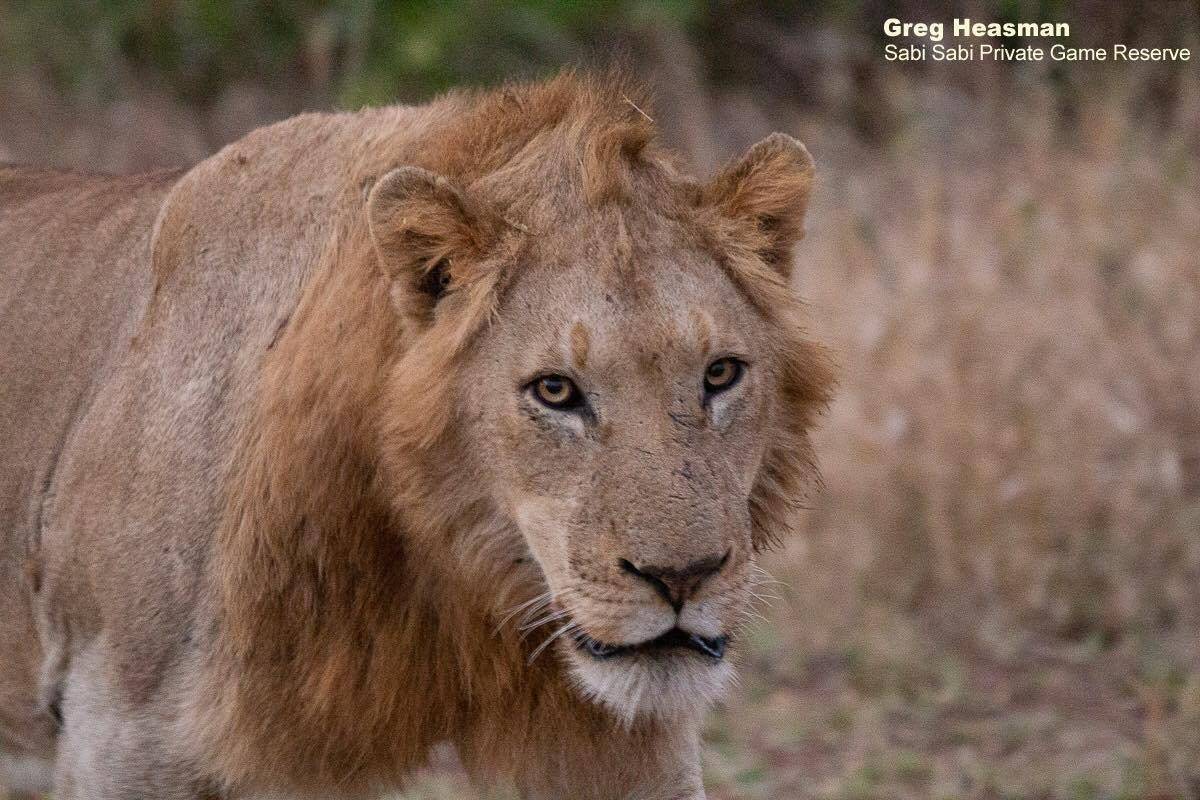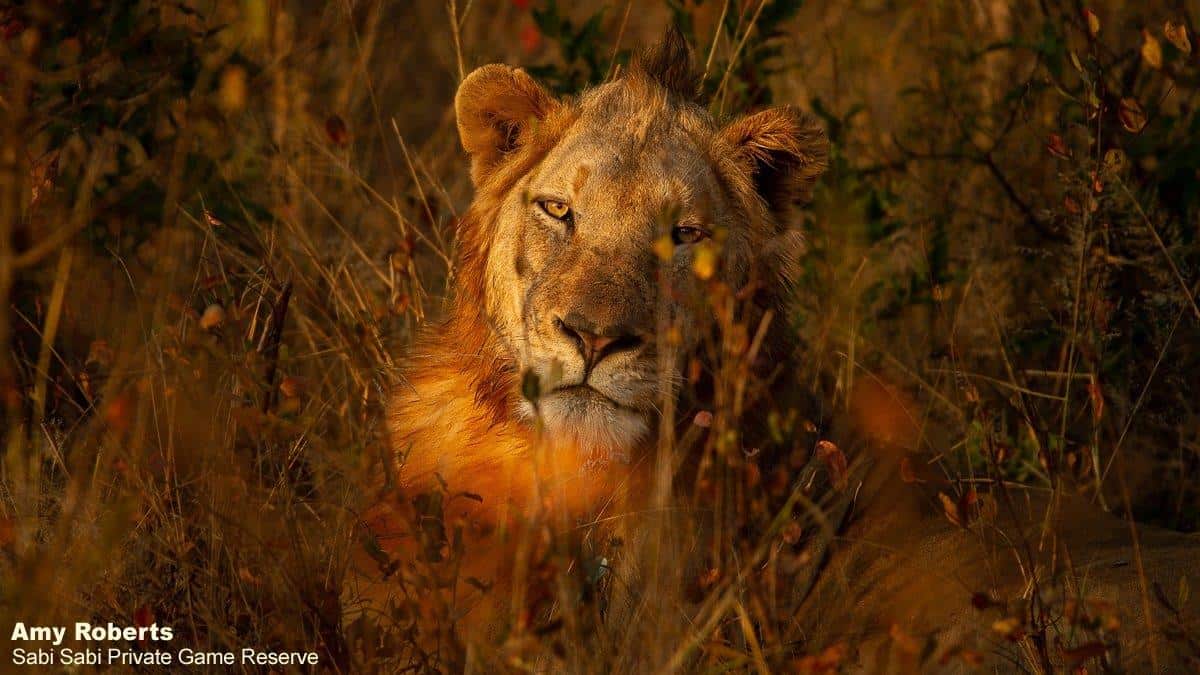 A beautiful male cheetah on his territorial patrol. He was not perturbed about the herd of wildebeest making alarm calls. He stopped for a quick drink of water but moved on and continued with his scent marking.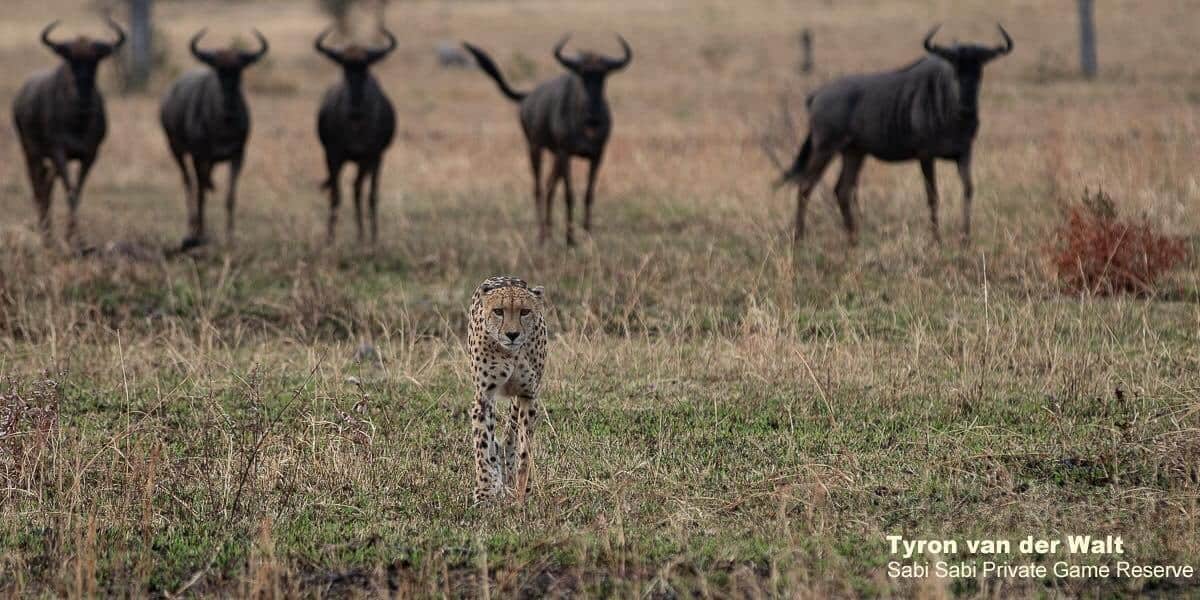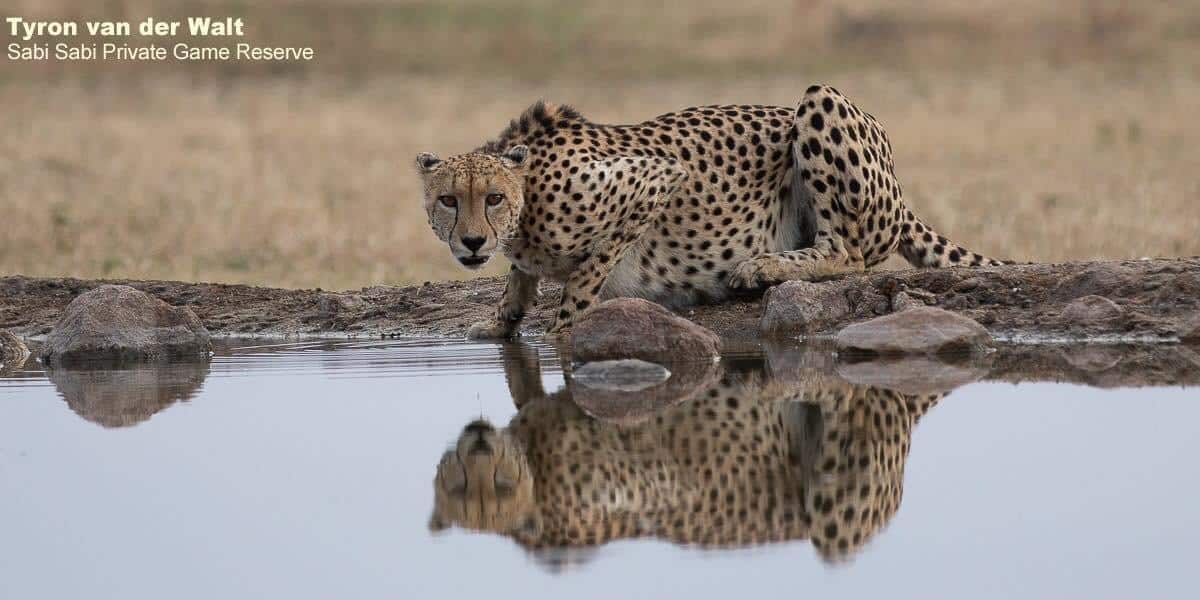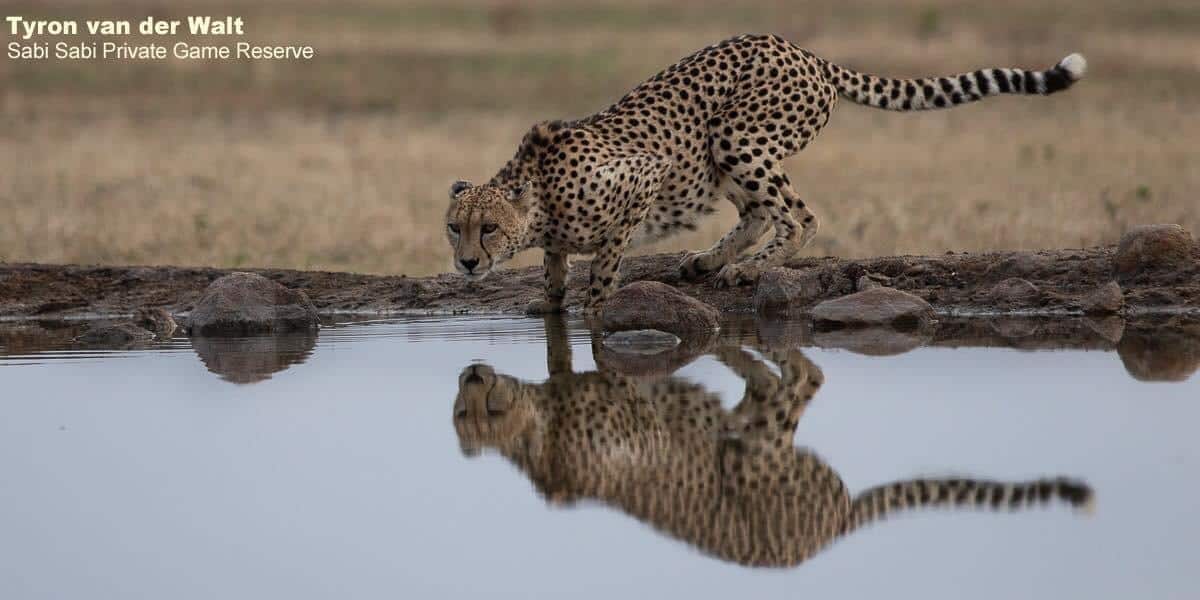 This precious Little Bee-eater was so entertaining to watch as he flew around catching insects and then landing back on the same perch.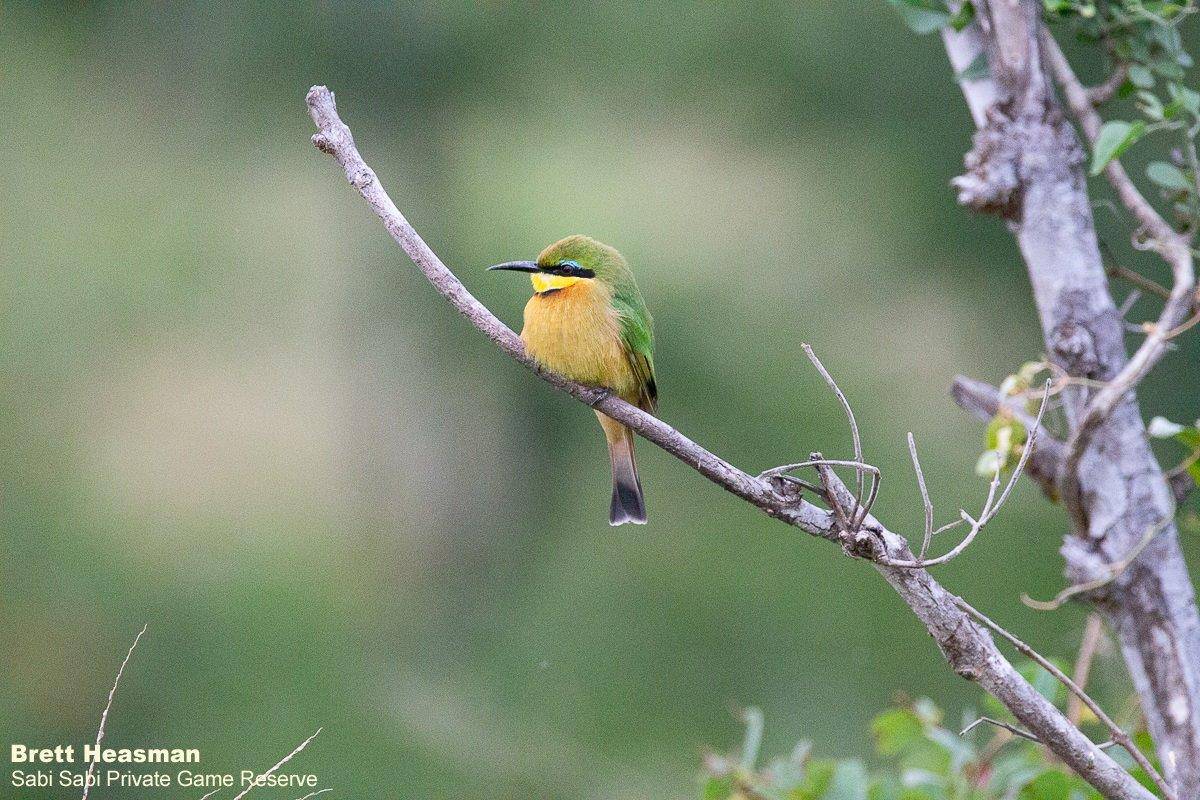 A small herd of Blue Wildebeest stand alert.
A clan of hyenas closed in on the smell of a buffalo carcass and made short work of the remains.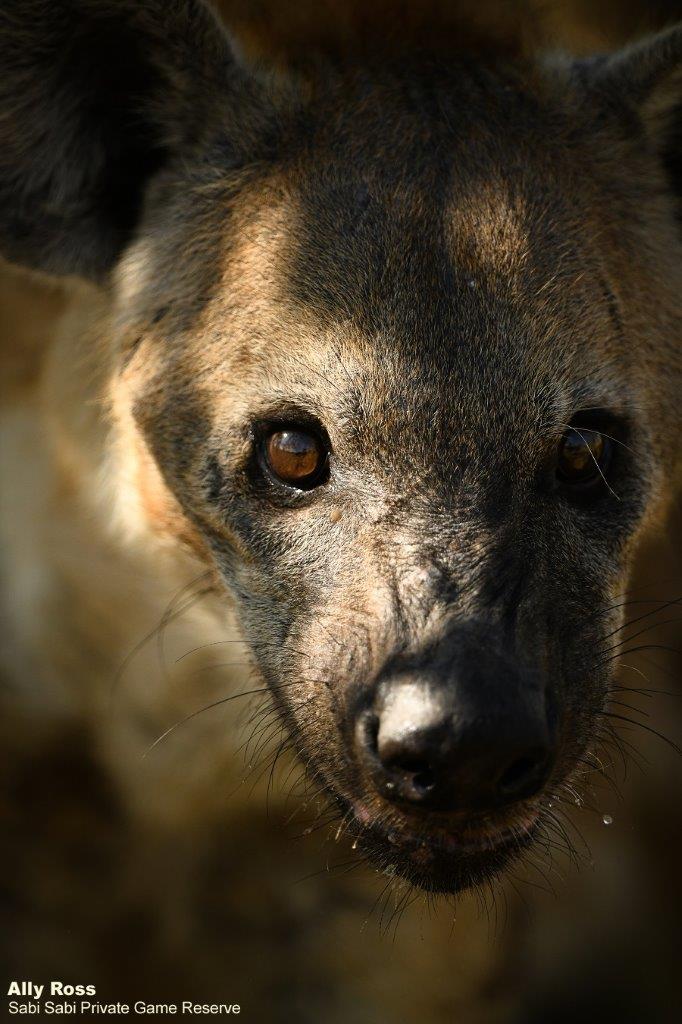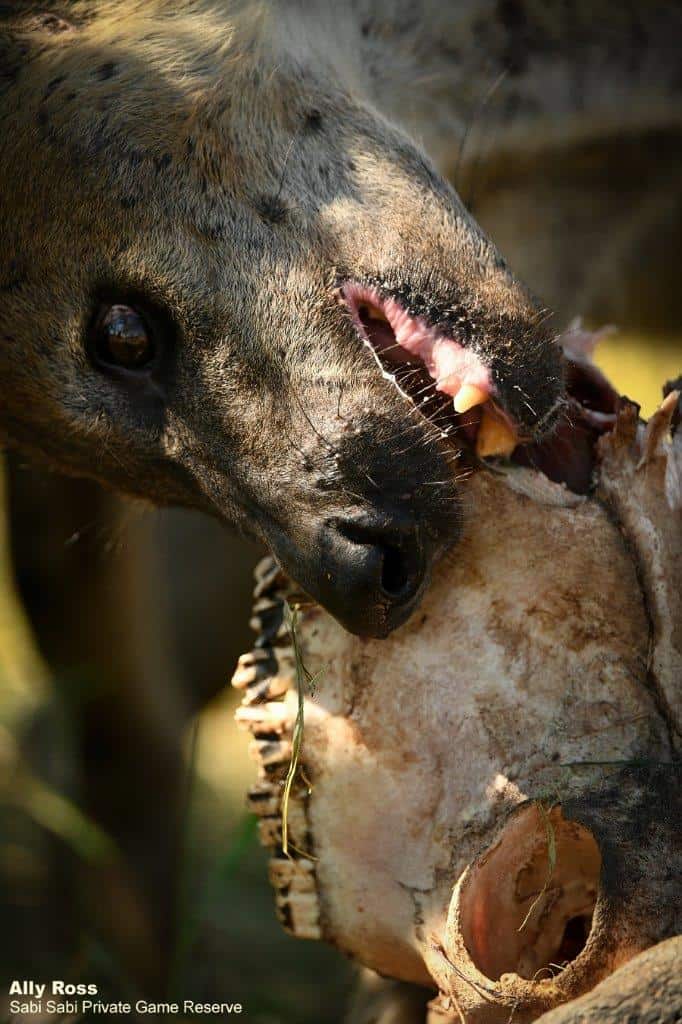 A young elephant learns to eat under the safety of mom.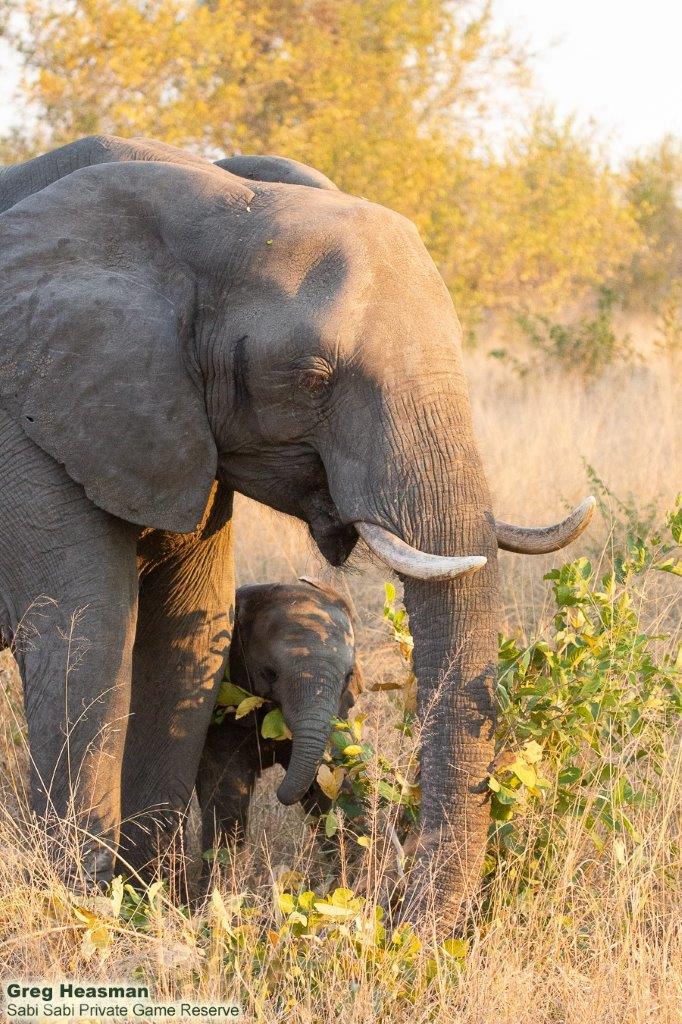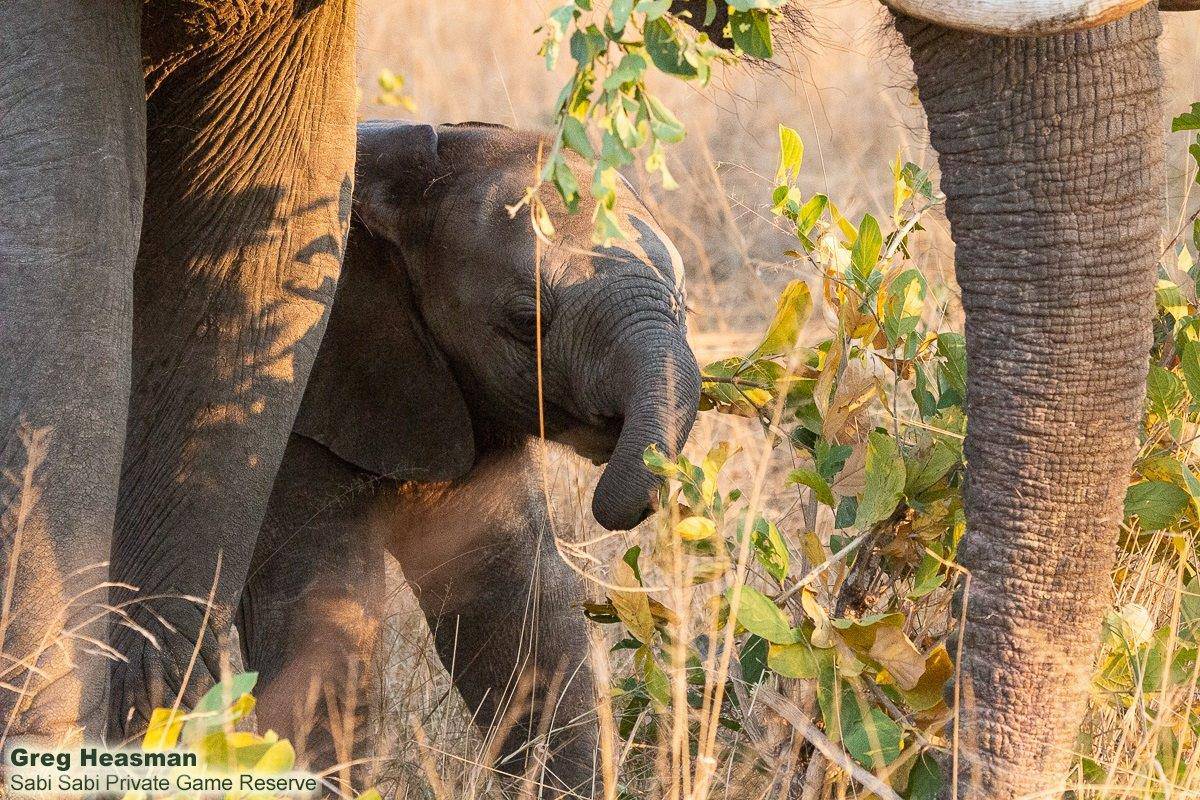 Although not an appealing looking creature, a warthog's large tusks and protruding warts are used as a means of defence and protection.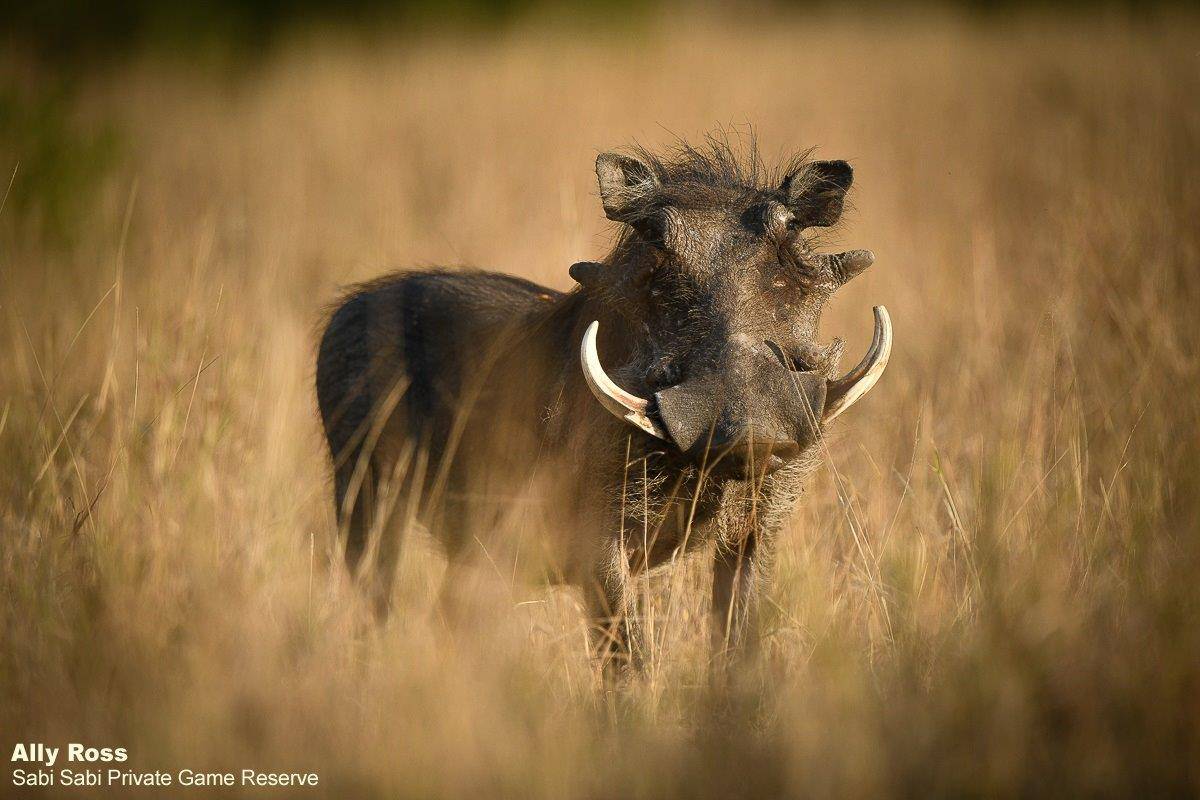 A large dominant male hippo seen at a waterhole in front of Earth Lodge.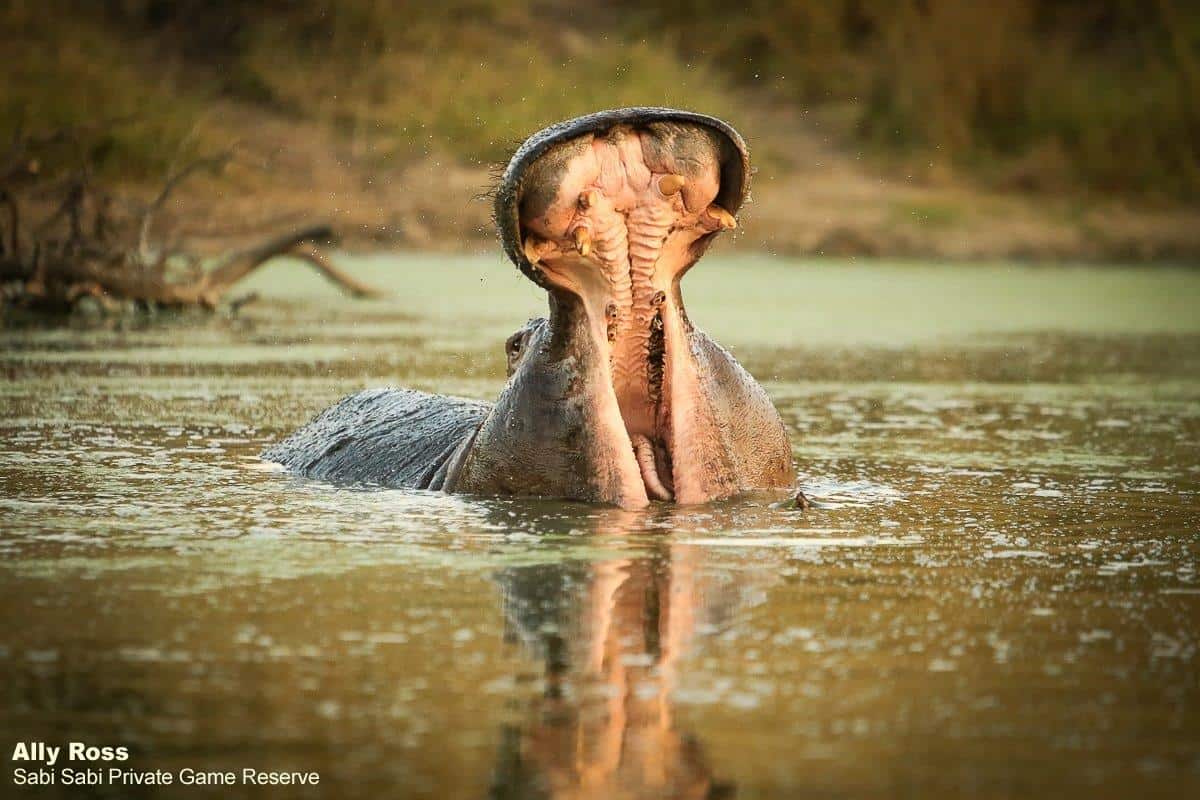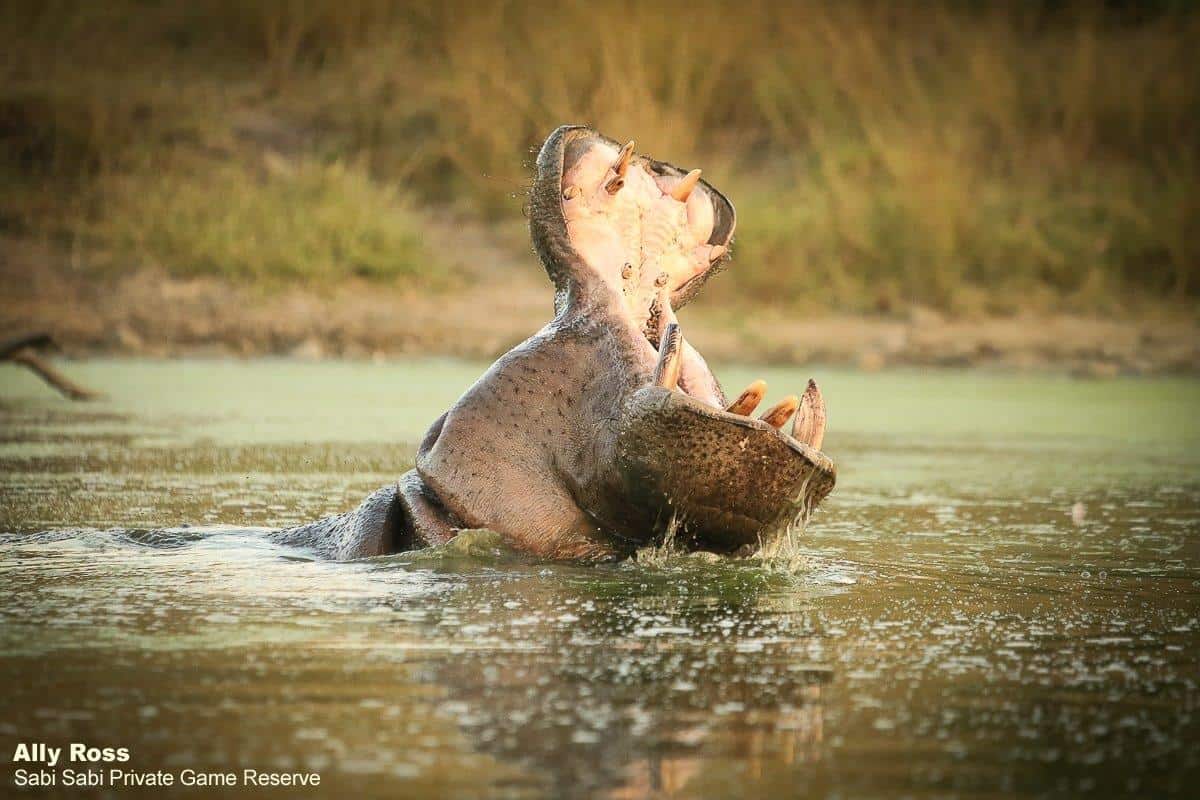 A Yellow-billed Hornbill's buffet of termites has been served…

We followed this herd of elephants, in search of some water.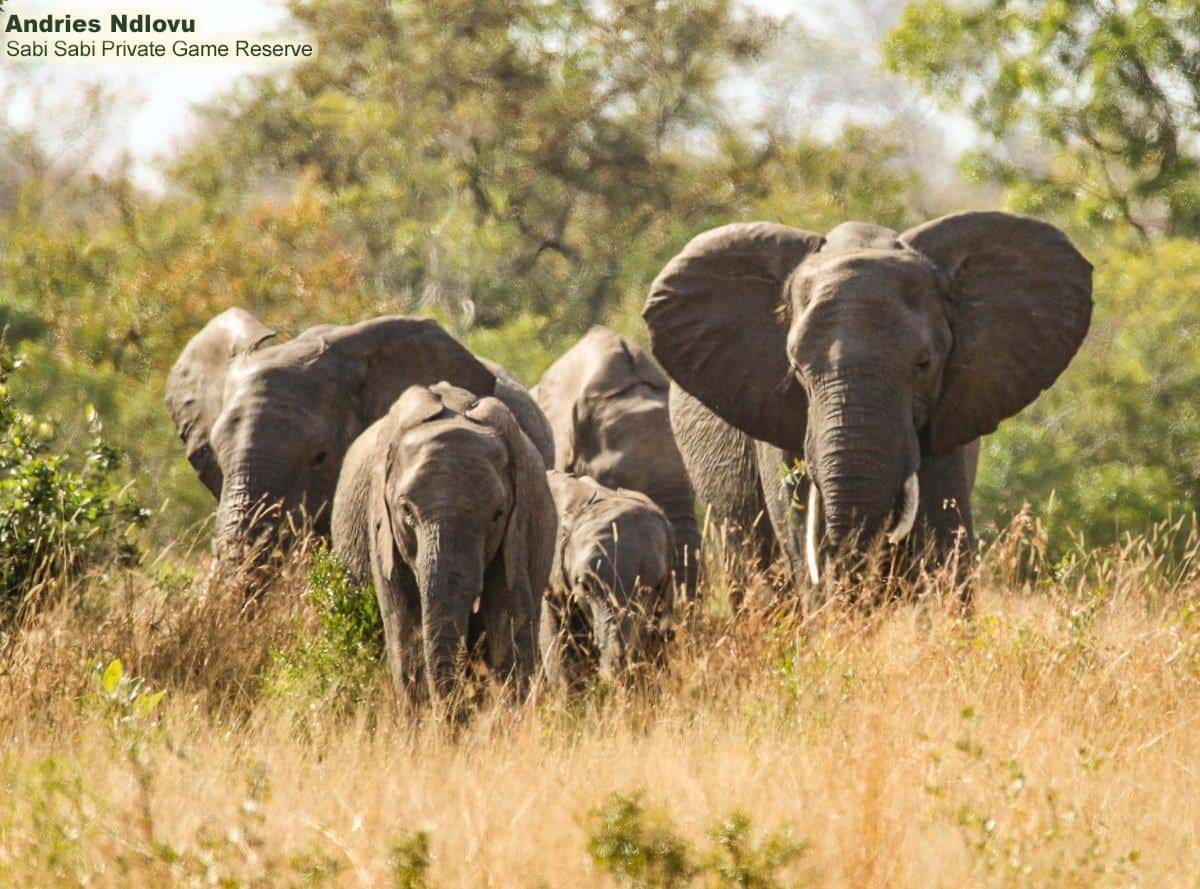 We have had great sightings of some beautiful birds over the past few days…
With every Buffalo herd, there is without fail a flock of Red-billed Oxpeckers. But if you look carefully, you might be lucky enough to spot one or two of the rarer Yellow-billed Oxpeckers.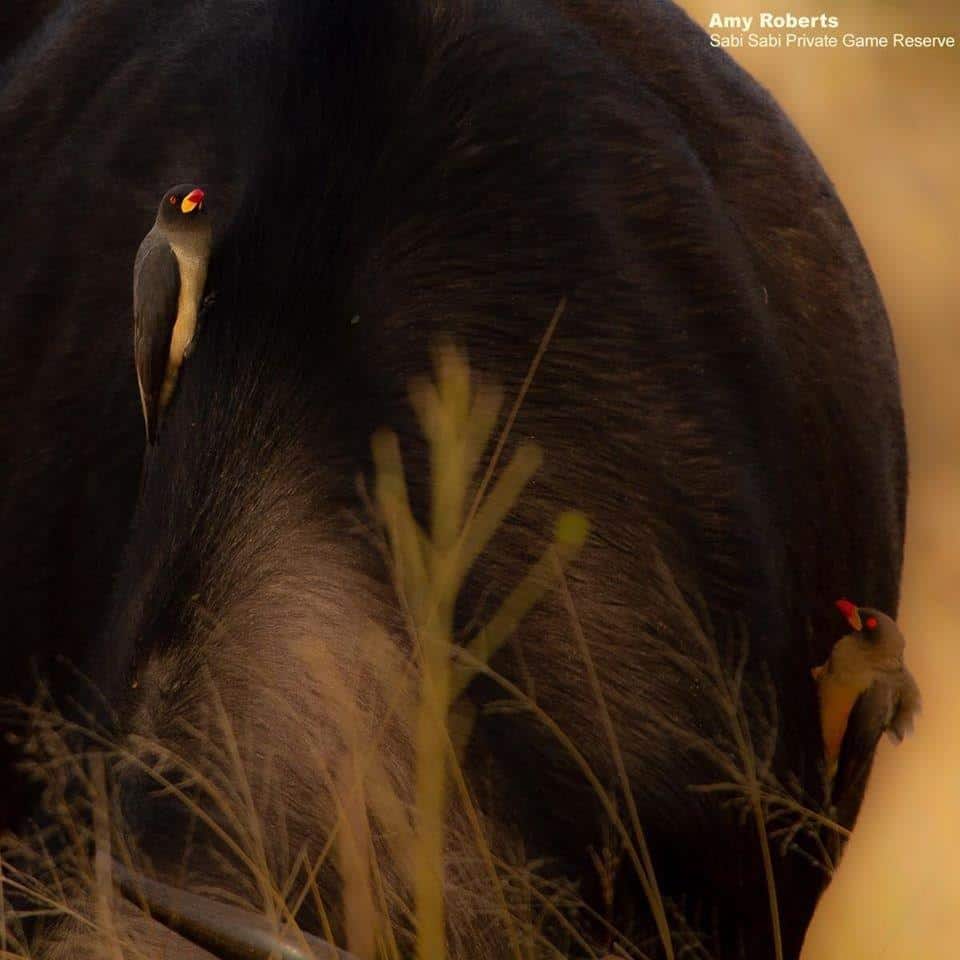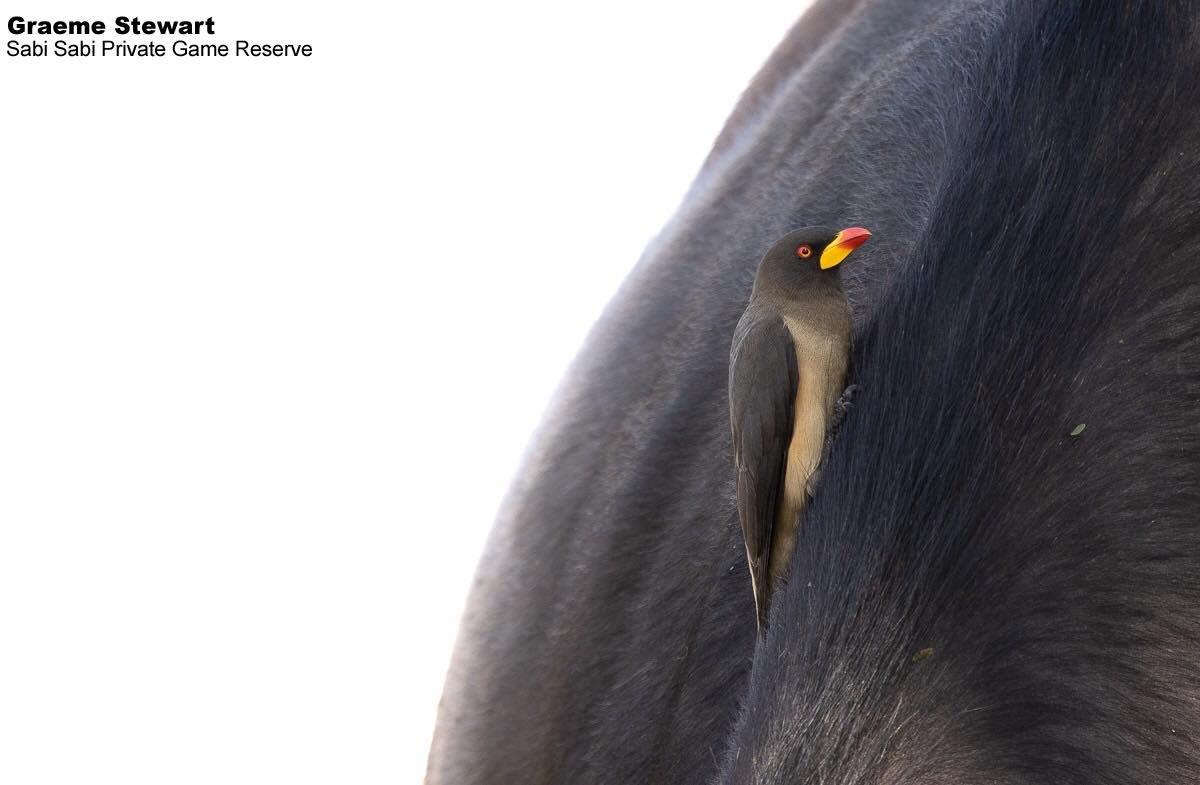 The vibrant colours of this Lilac-breasted Roller are truly breath-taking.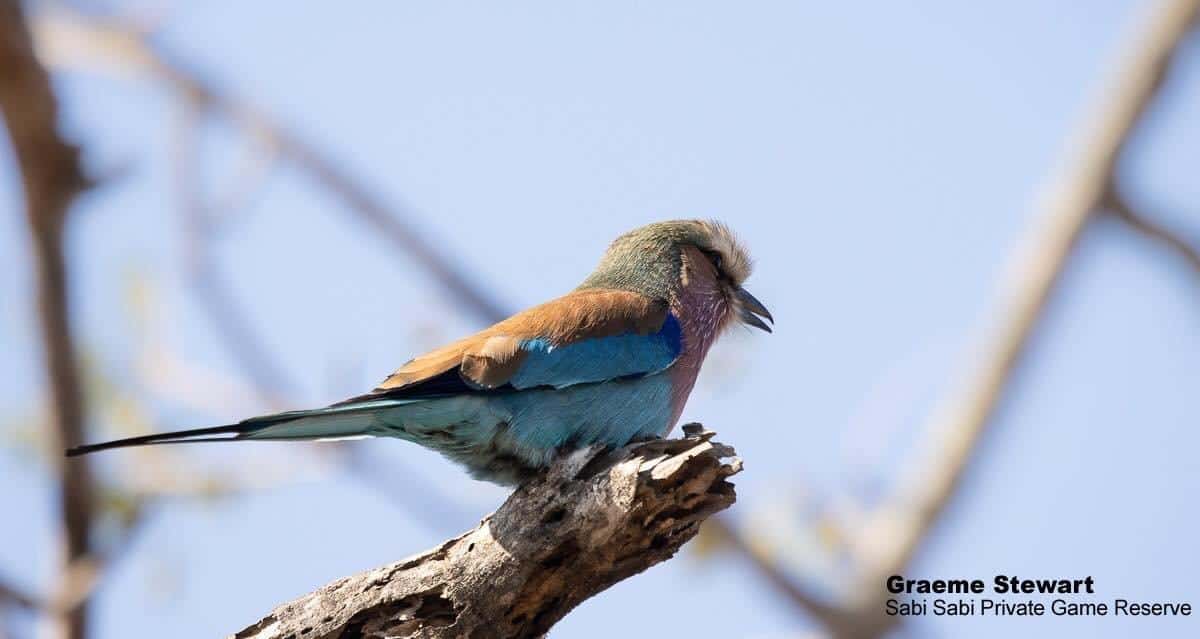 This stunning Little Bee-eater – the smallest of the Bee-eater family – sits on a branch over an open field, scanning for insects.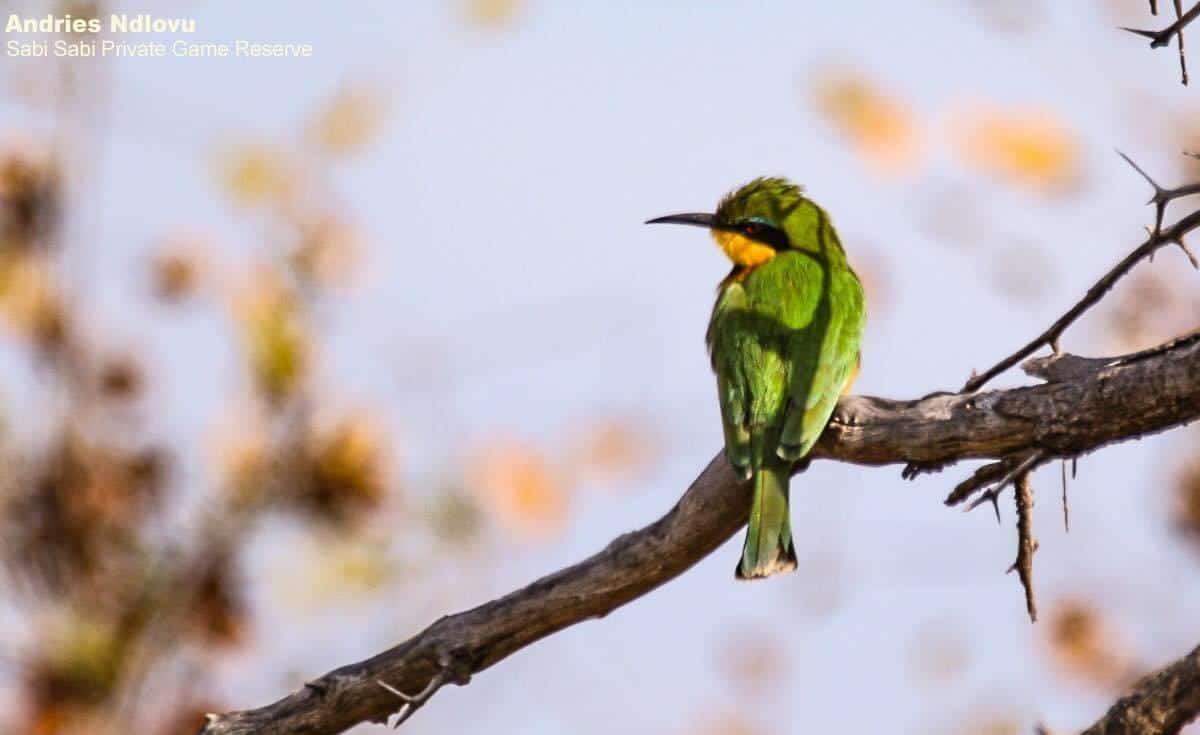 Our Monochrome Monday selection from the week:
"If we save our wild places, we will ultimately save ourselves." ~ Steve Irwin
Success.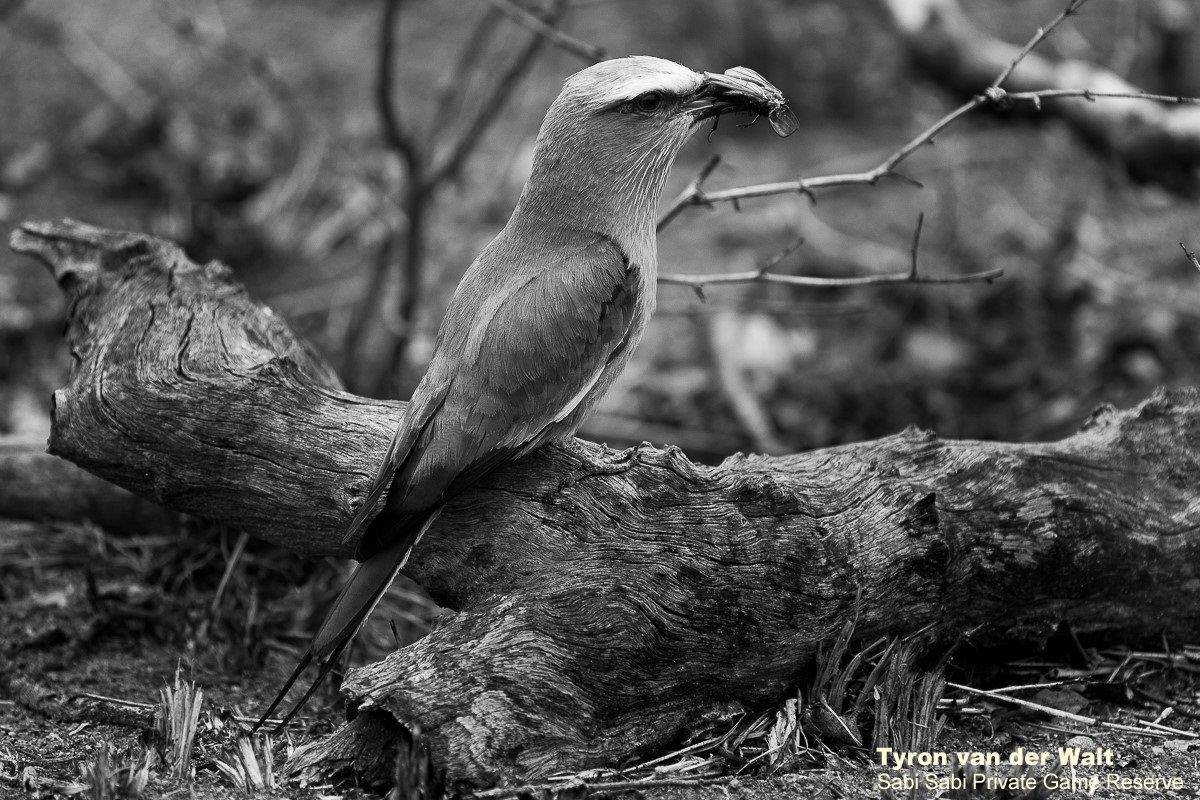 There is no bond closer than an elephant baby and its herd. These family bonds run deep through individual members and can be seen in a number of tactile displays between individuals.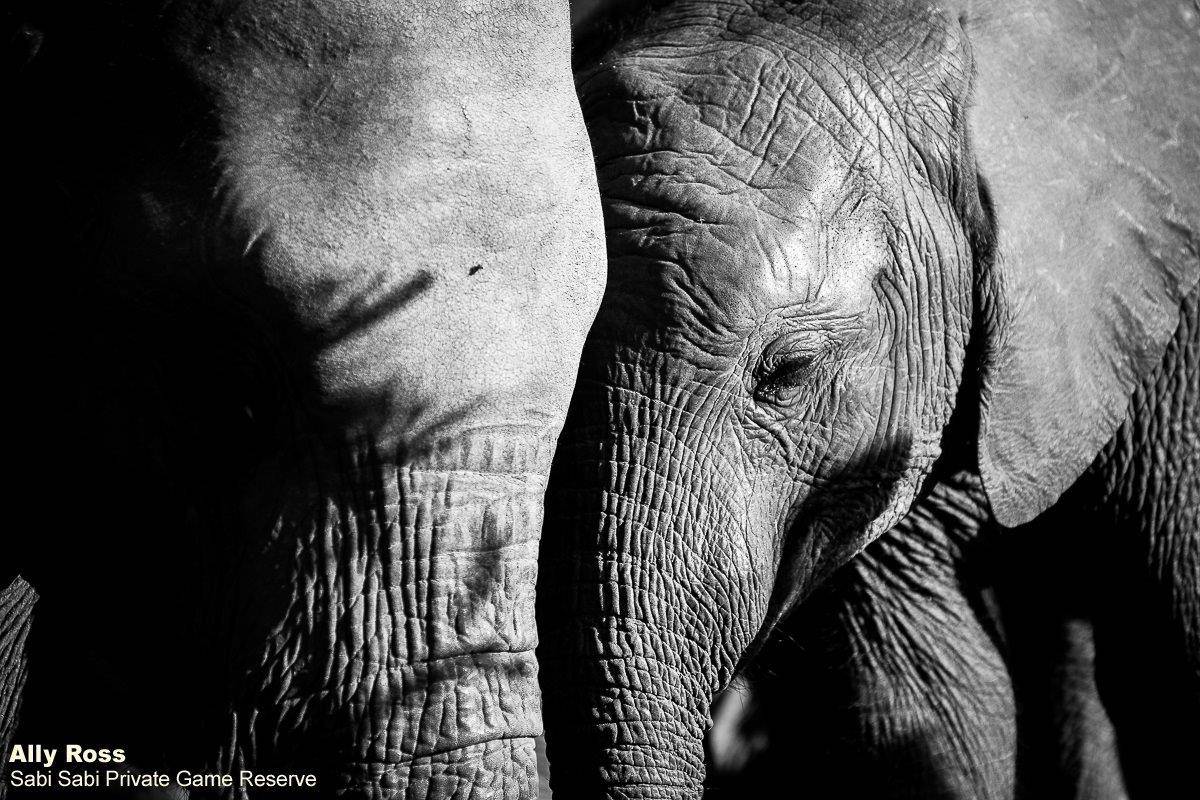 A young Bateleur looks cold on a wet morning.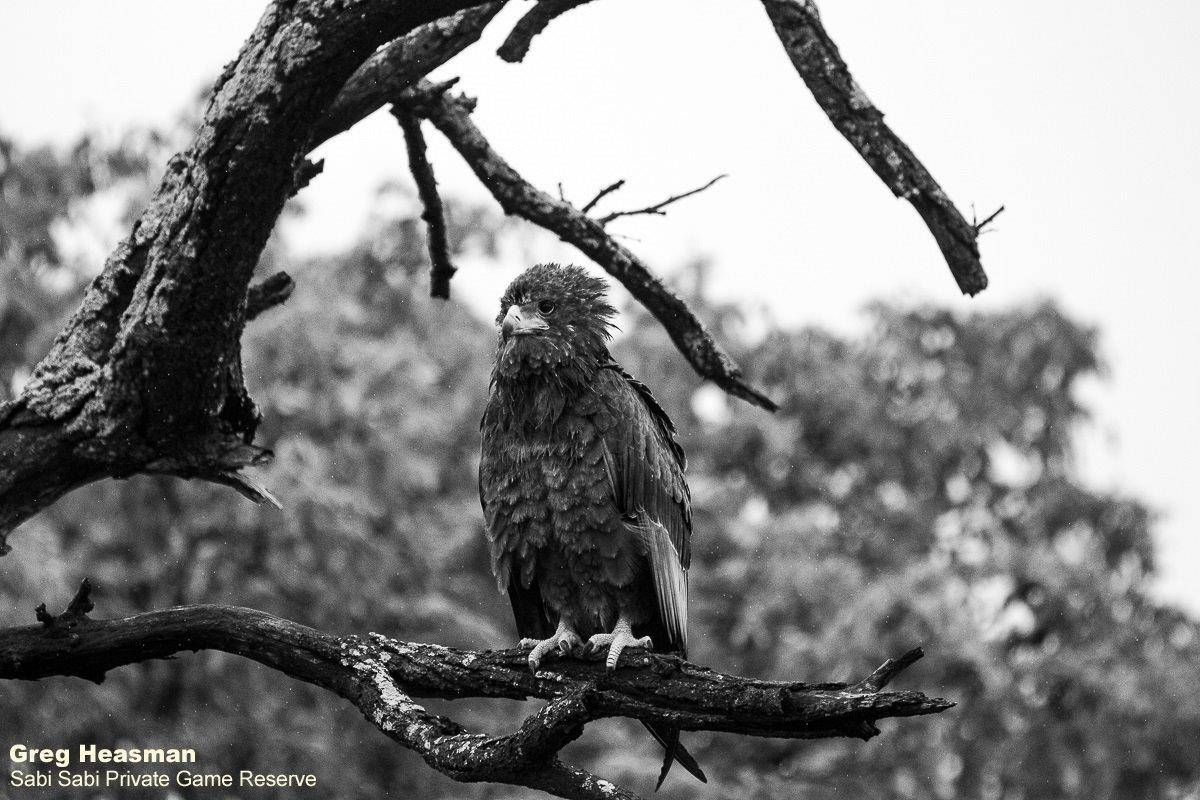 Ntsumi female leopard finds peace on a termite mound as the cool evening creeps in.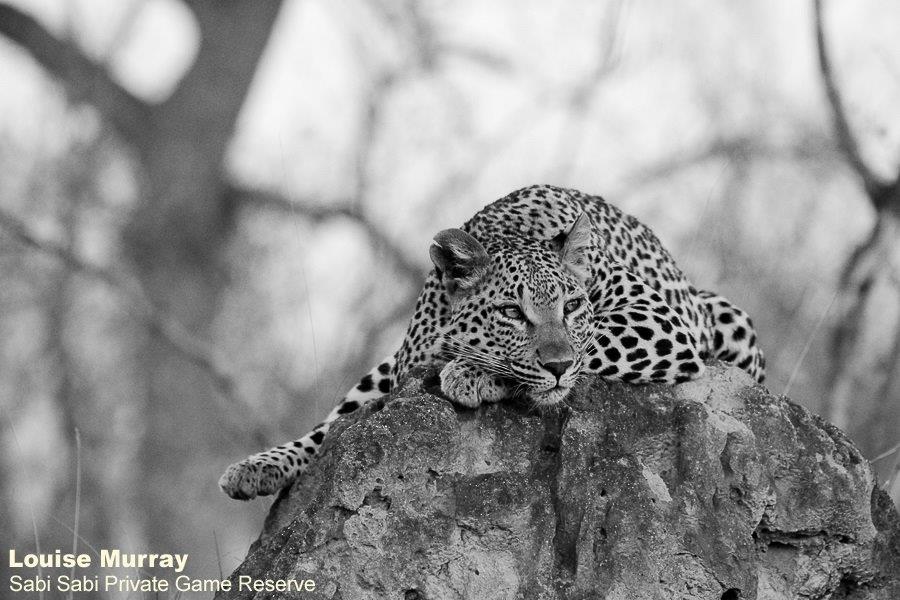 Solitude.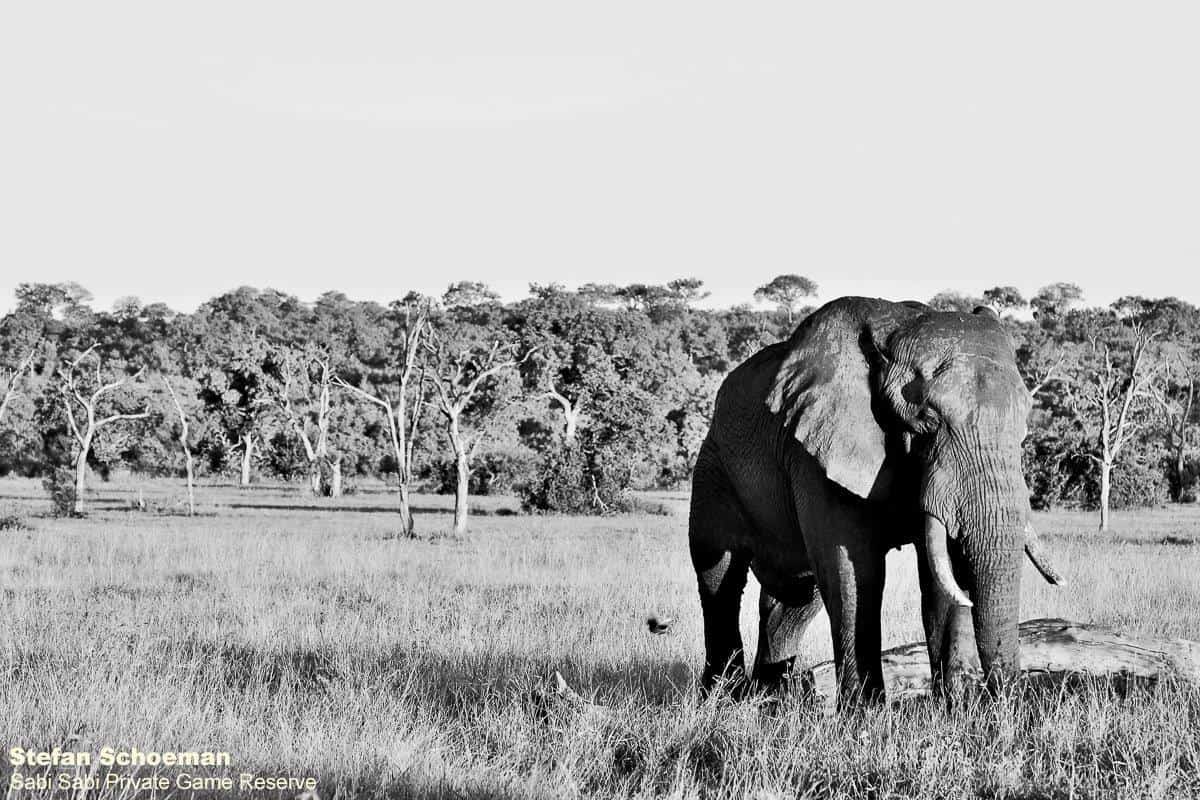 Until next time…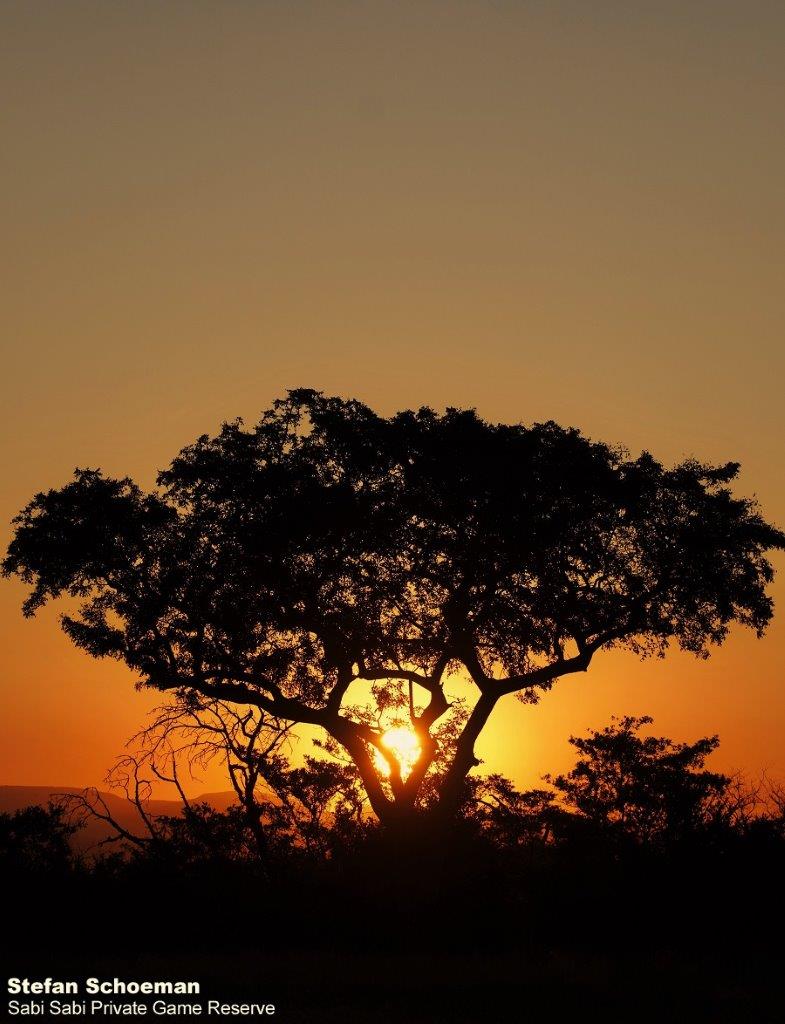 Blog by Wendy Claase
Images by Ally Ross, Amy Roberts, Andries Ndlovu, Brett Heasman, Graeme Stewart, Greg Heasman, Louise Murray, Stefan Schoeman, Tyron van der Walt
Videos by Brett Heasman and Louise Murray