We have had some incredible lion sightings on the reserve this week and some new faces once again!  Herewith the next edition of "A Week in the Bush".
The four young lions from the Plains Camp Pride tried their luck with some buffalo but couldn't quite get it right and moved off in search for any other potential prey. Soon their failures will become successes as they grow and learn.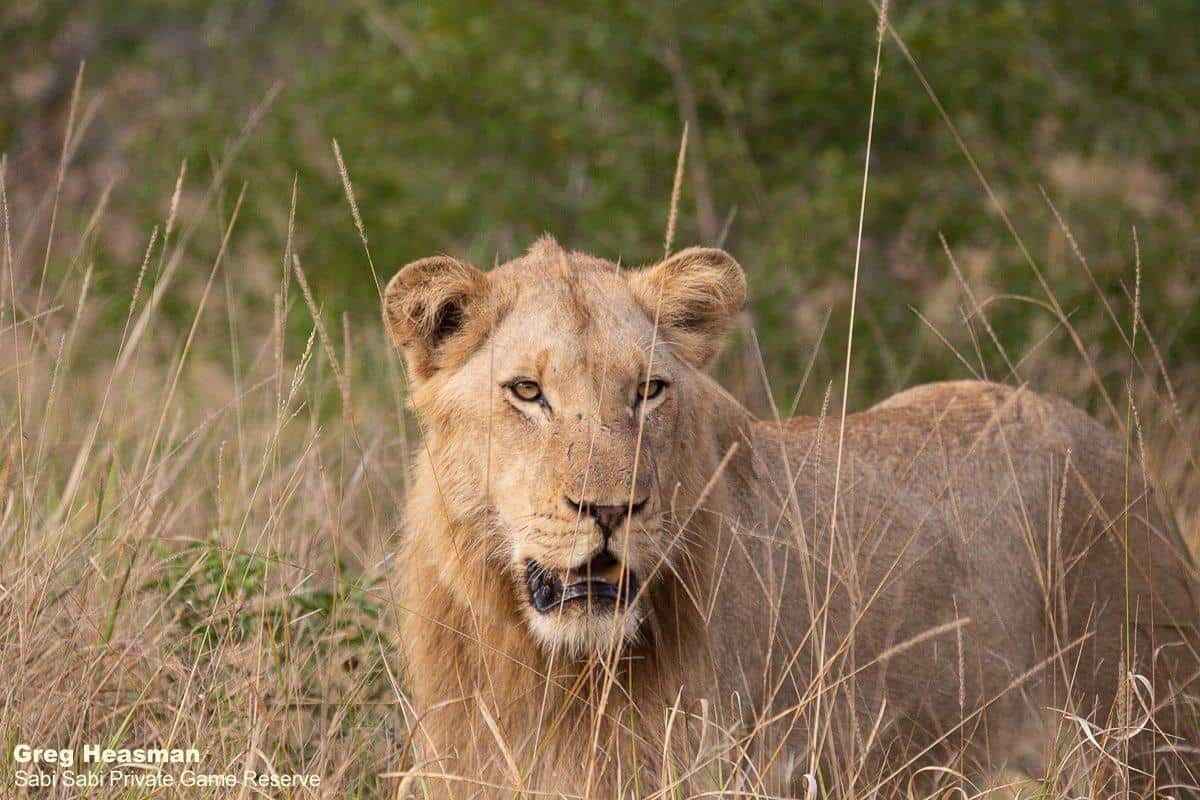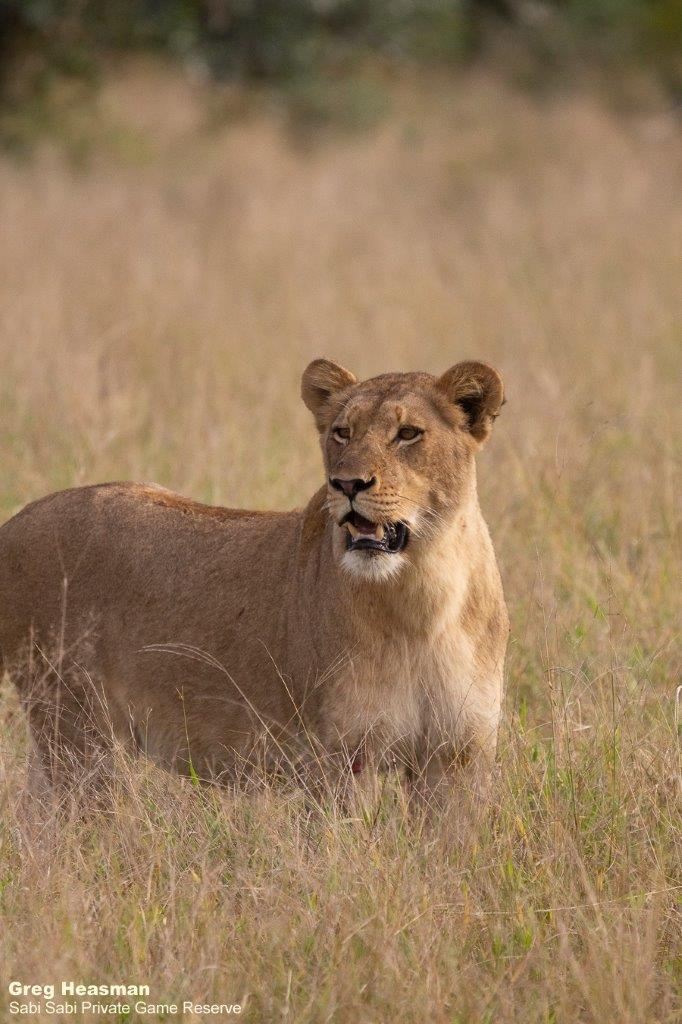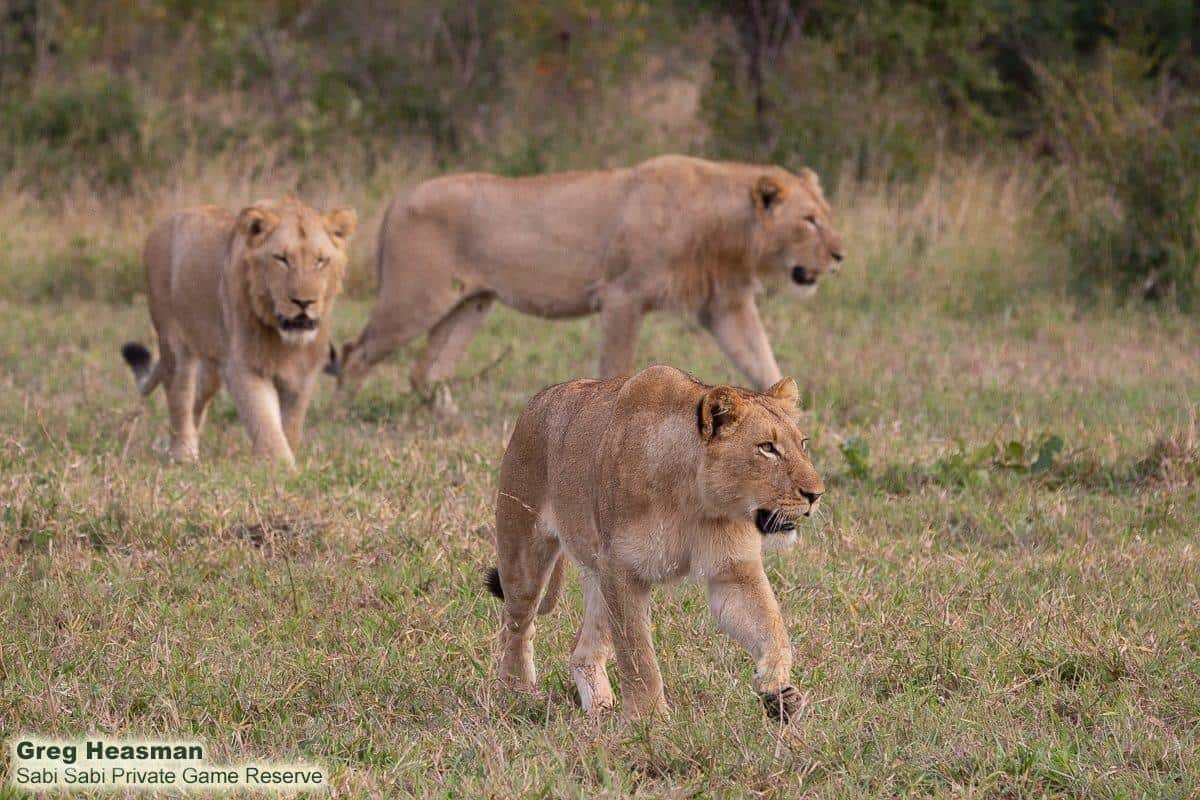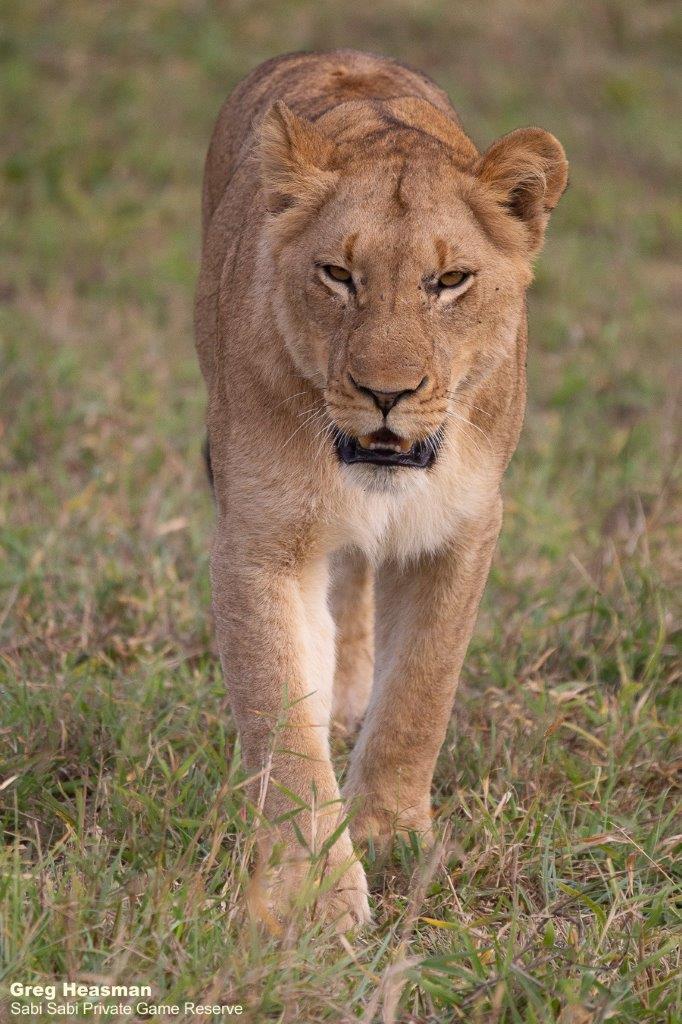 Following some lion tracks, they led us straight to a lone male lion resting right next to a kill – a newborn giraffe – the kill was almost finished and he was just sticking around for his last bites.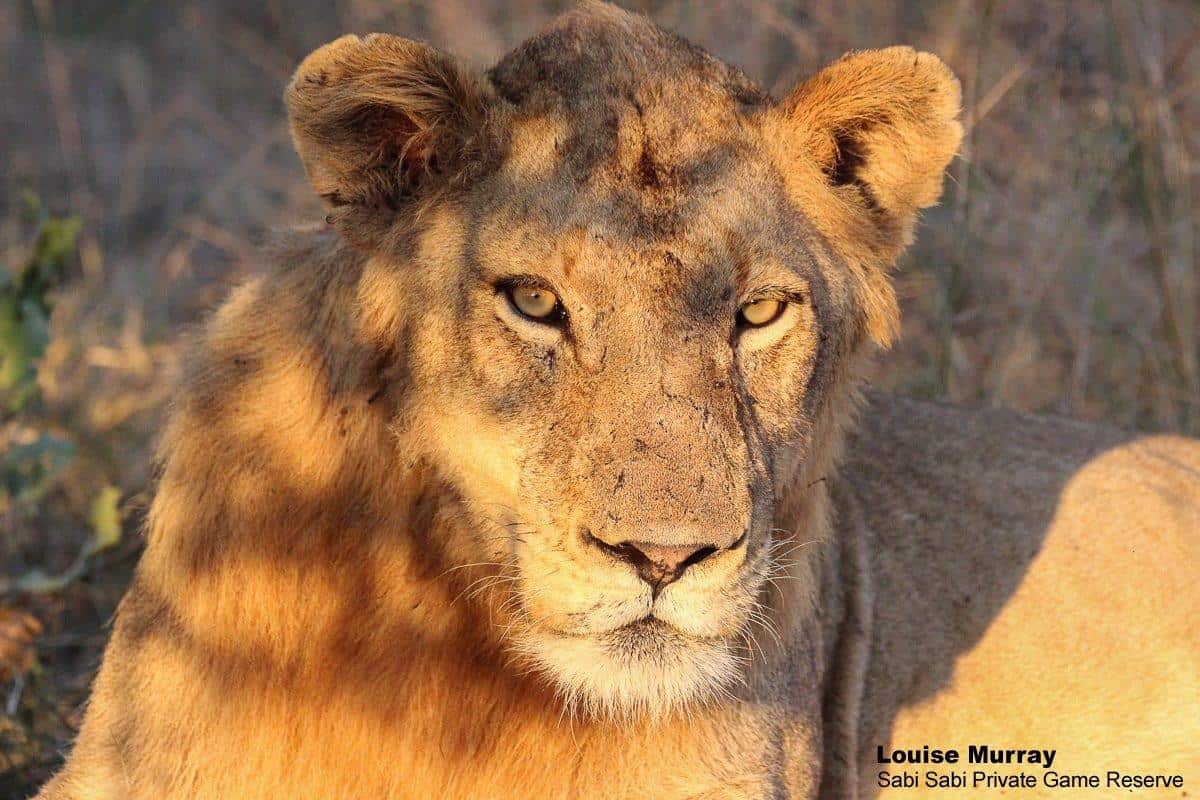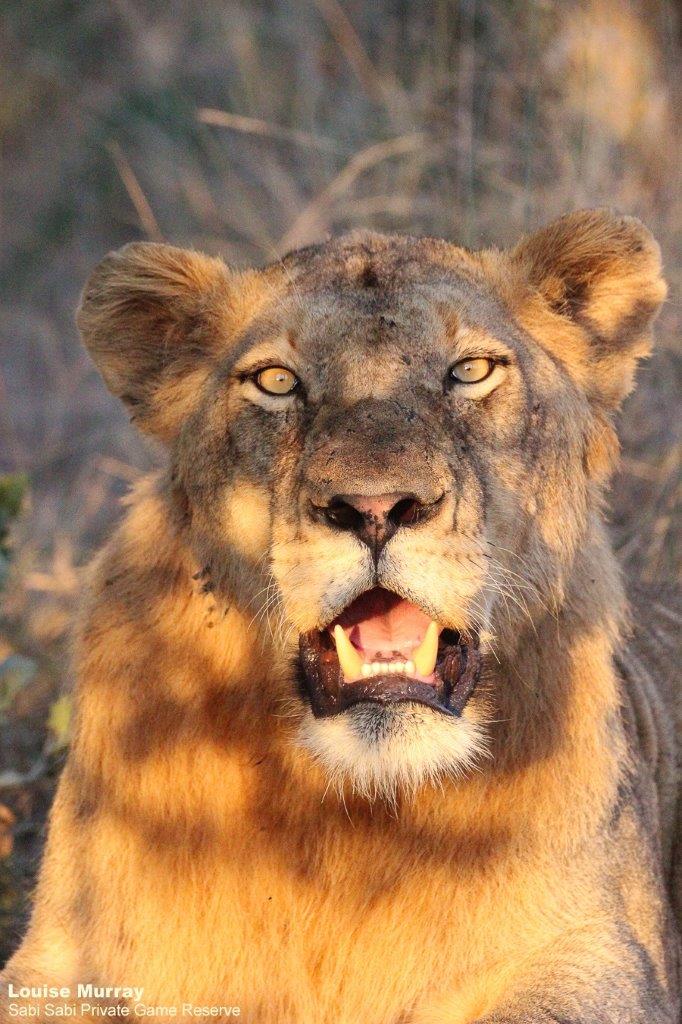 Having fed on a giraffe calf a few days prior, this male lion – now identified as the Nkuhuma young male, had his eye on some giraffe close by that had some young with them, he watched while enjoying the morning sun and shortly thereafter decided to move off.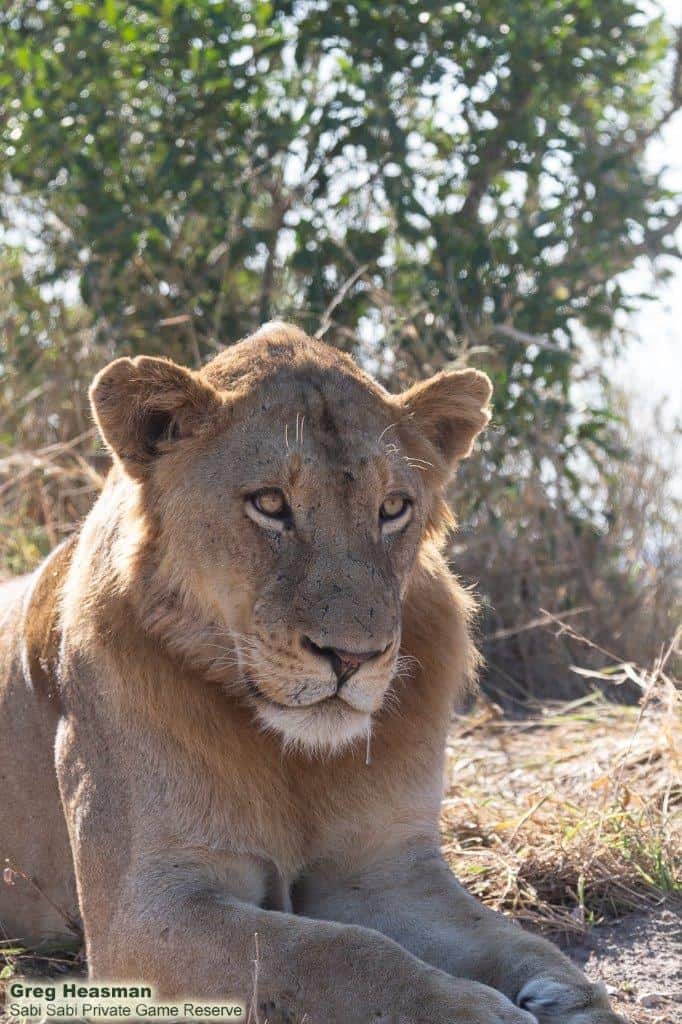 Not too far away, we came across a lone male lion from the Styx Pride who was contact calling for what we assume was the rest of the pride, but with a full belly, he decided to have a little nap instead.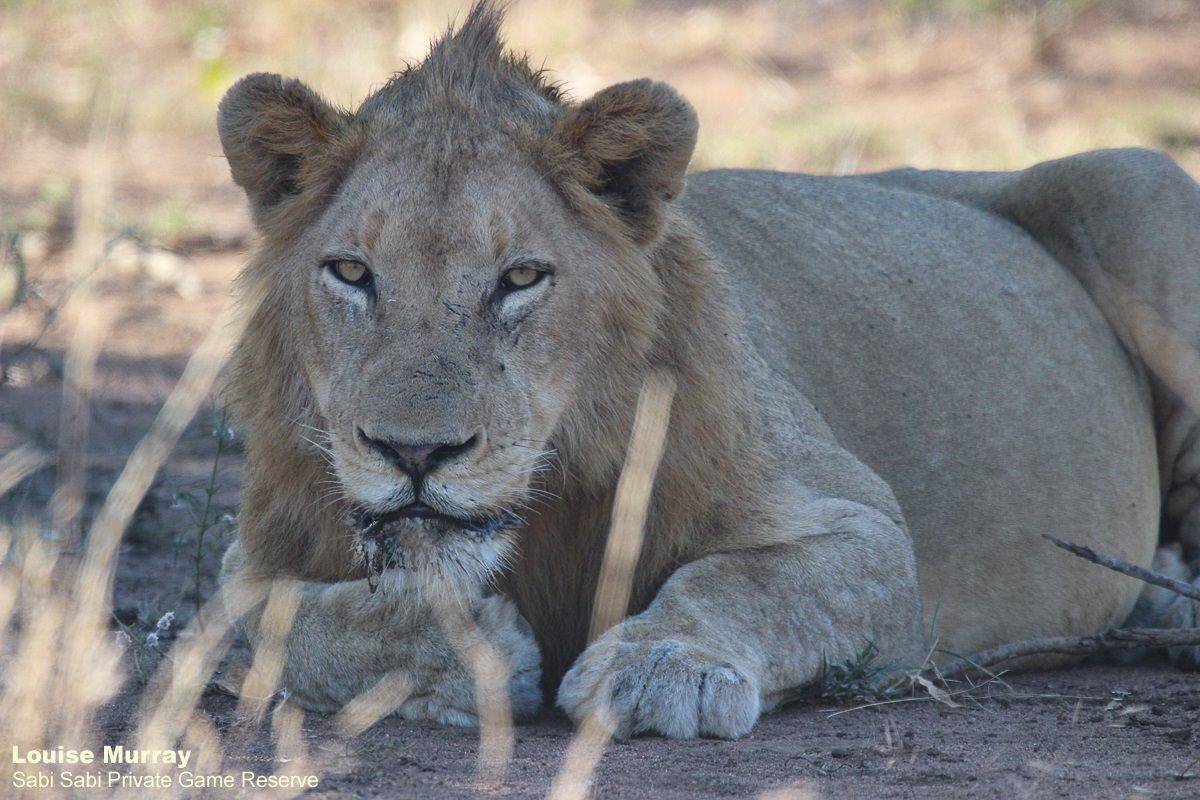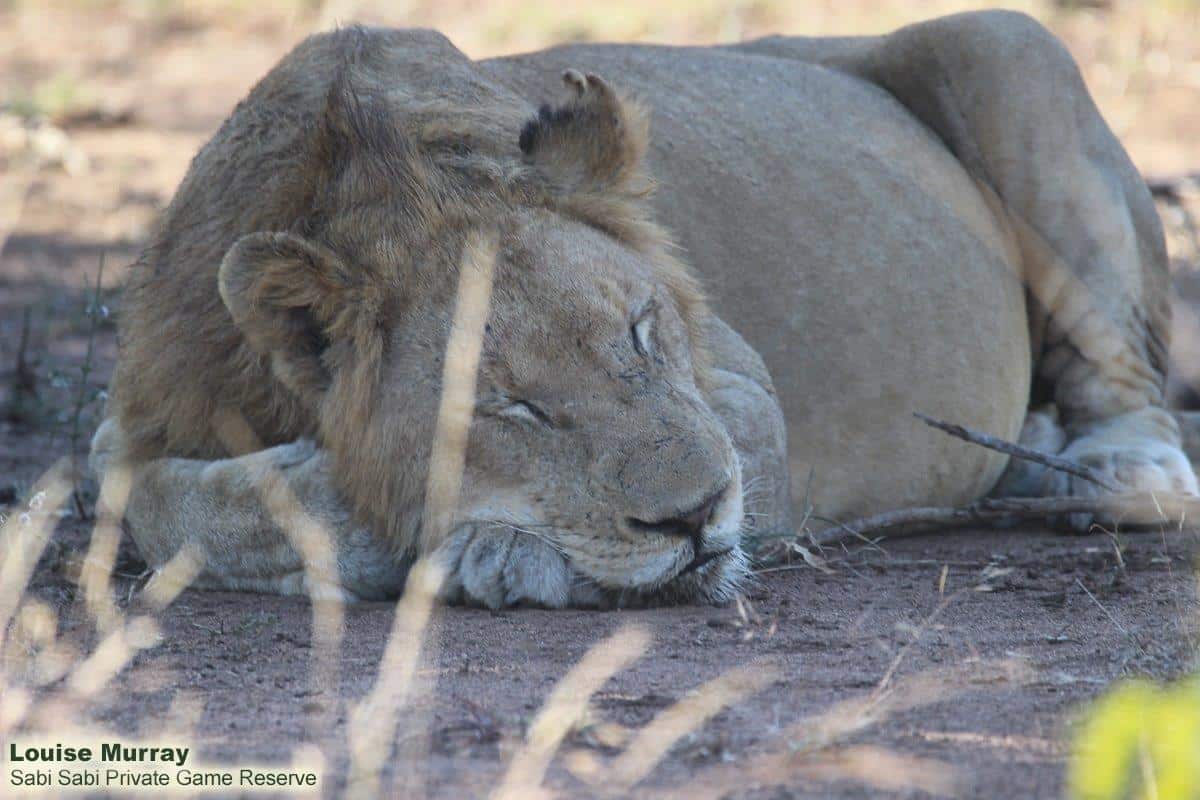 Some impala alarm calls got our attention as we were driving by, when out of the thicket the Southern Pride lioness appeared.  She seemed to be on a trail of something – after some hasty walking, she rested for a bit and contact called. After some time we eventually heard the vocalisation of another lion and quickly headed that way to find one of the N'waswishaka male lions also walking around on the trail – one more call and the two were reunited – he ran over to her direction and a sweet greeting was exchanged between them.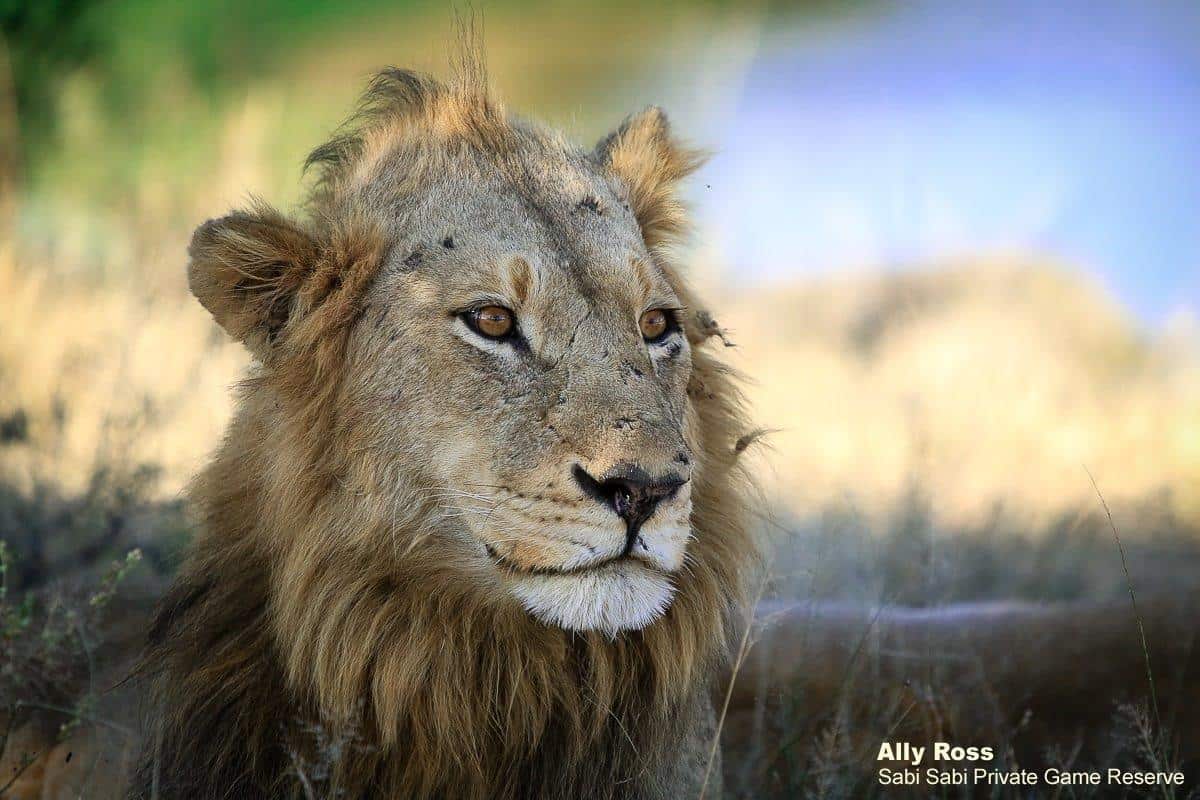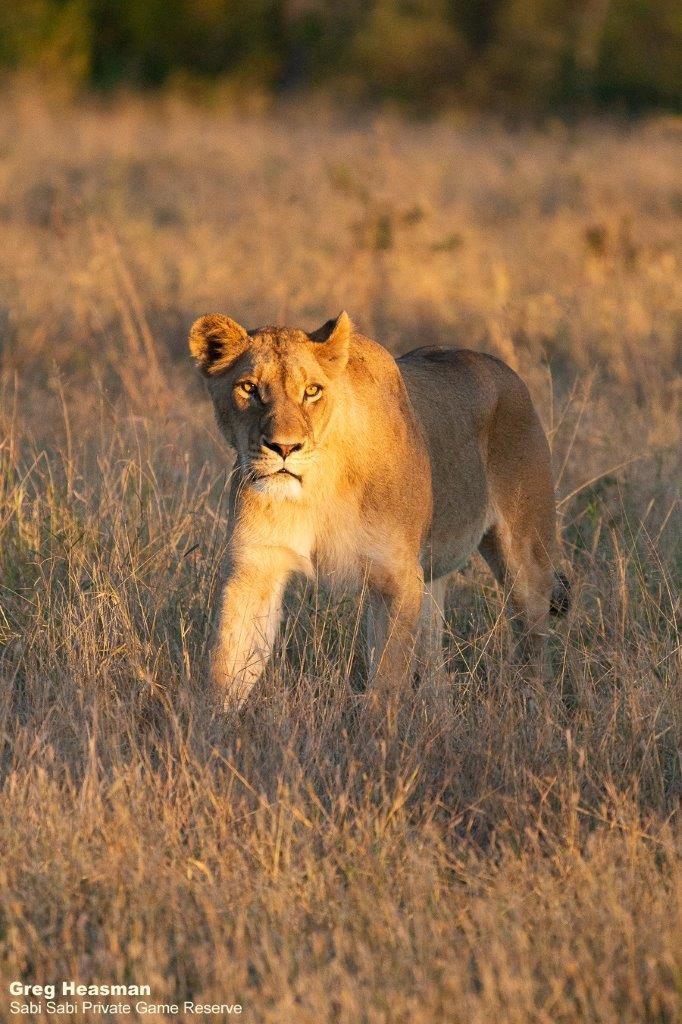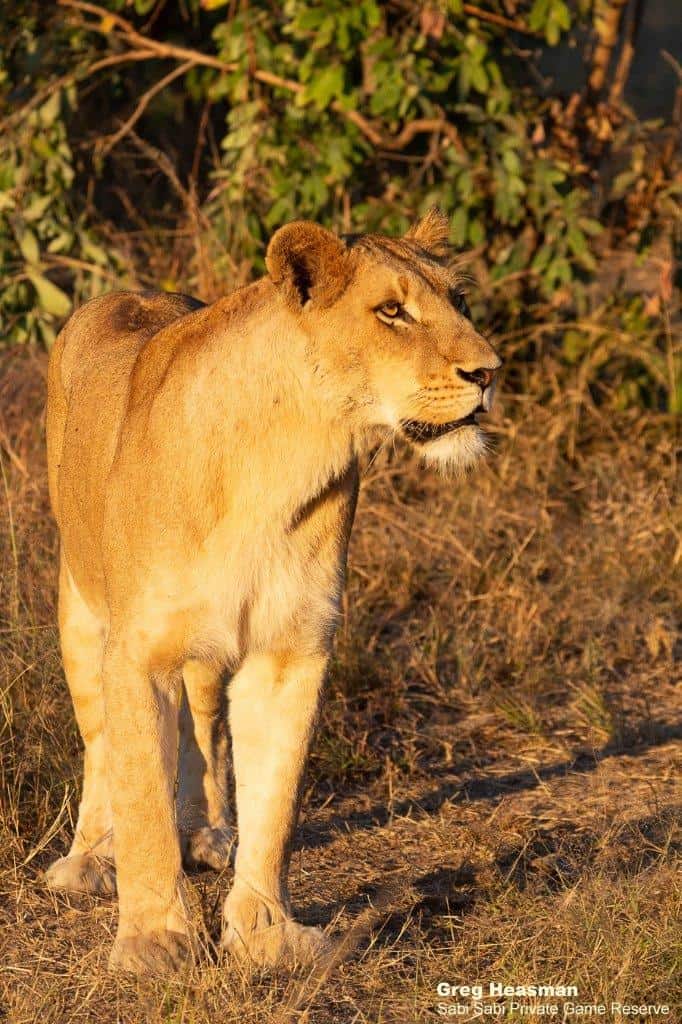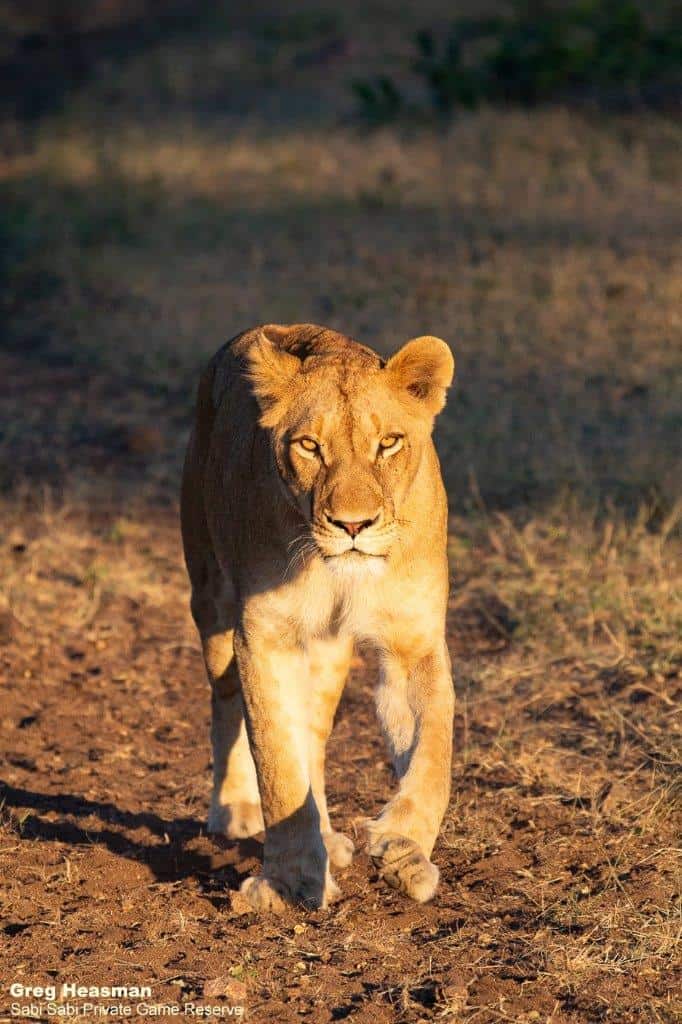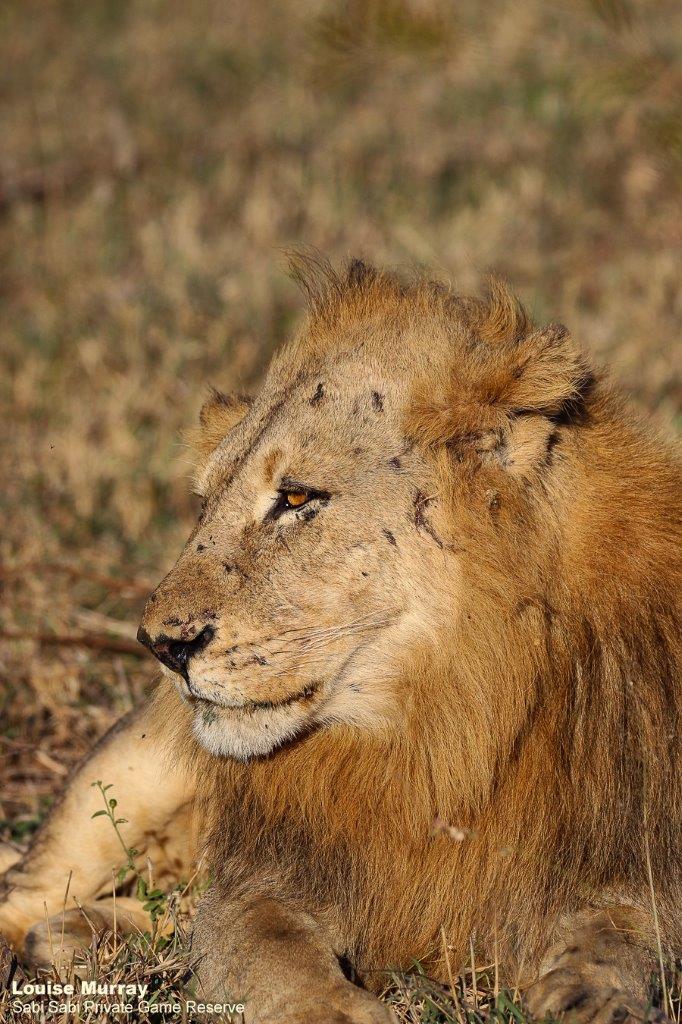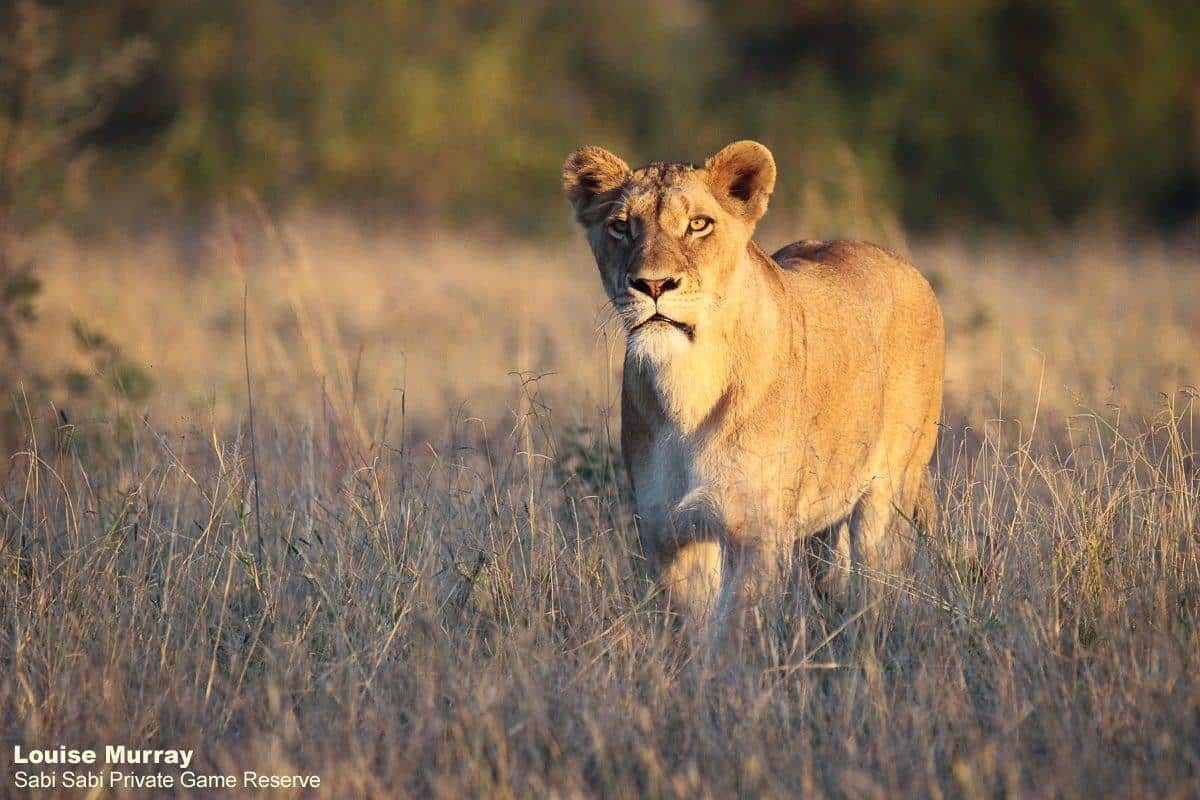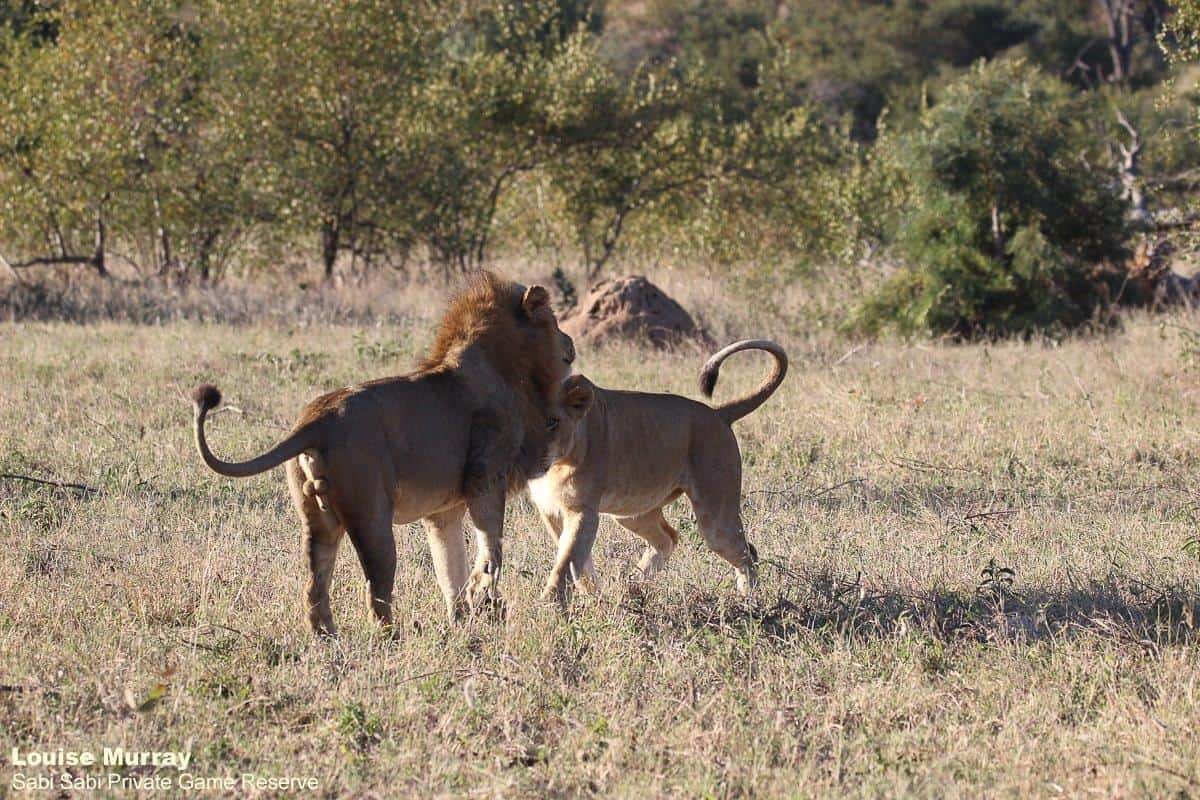 N'weti has been seen regularly this week.  We found him strolling down the road scent marking before two hyenas came along and chased him up a tree for a couple of minutes.  He then descended the tree and continued with his morning duties, when suddenly we noticed the young Sand River Pride male lion sleeping just up ahead of him.  He luckily wasn't spotted a retreated the opposite way.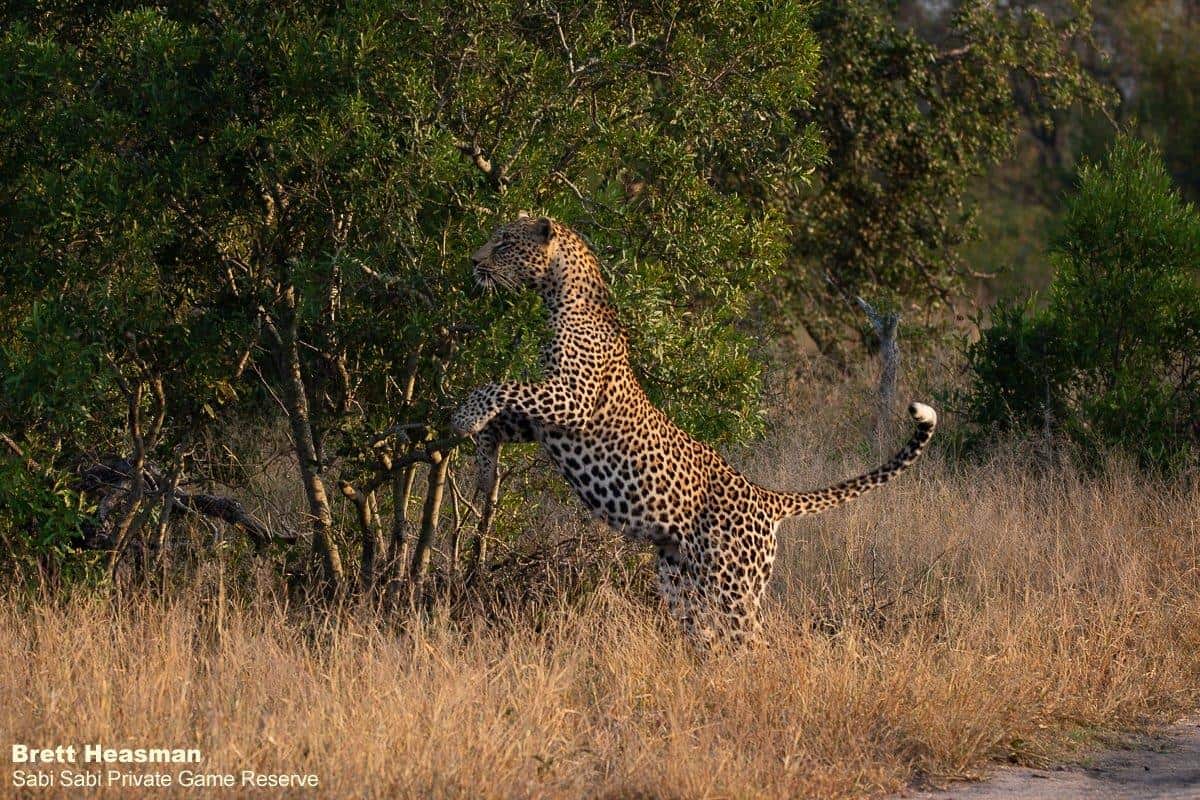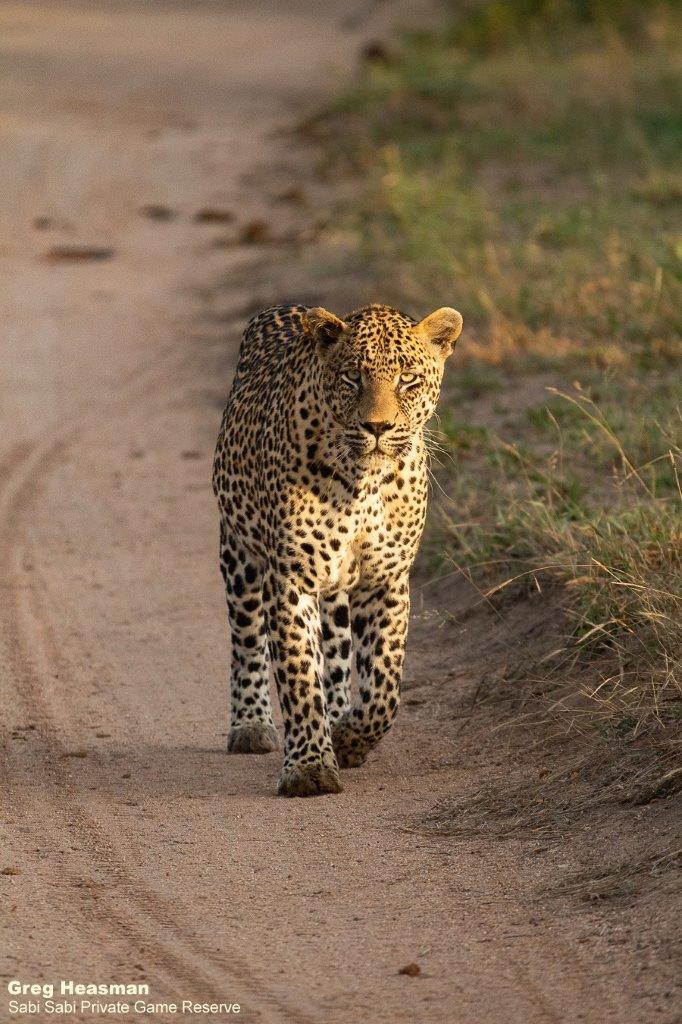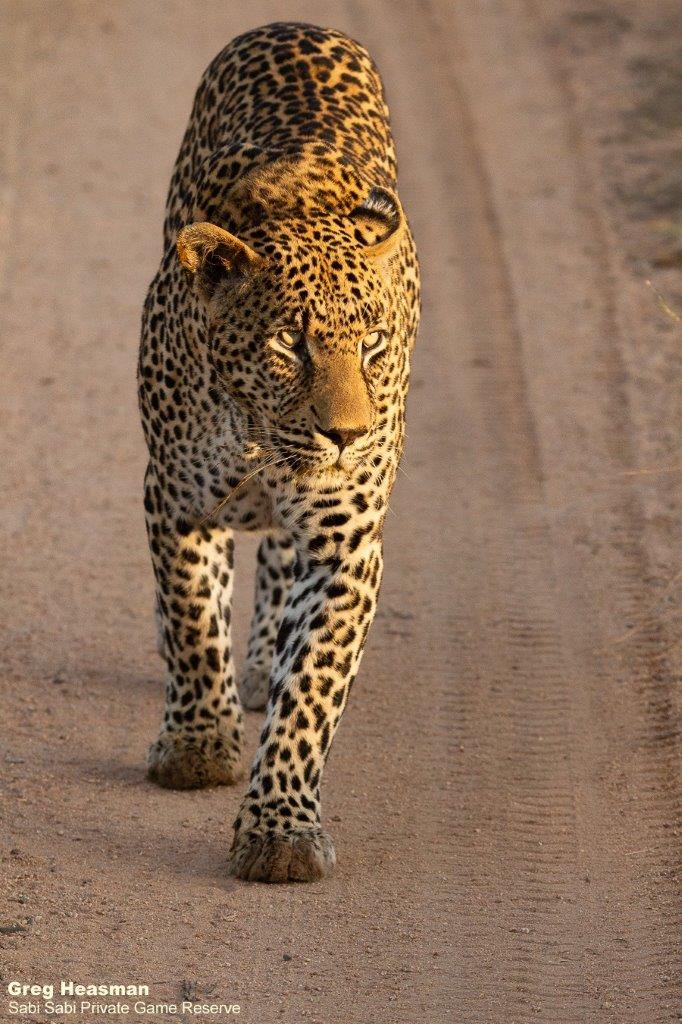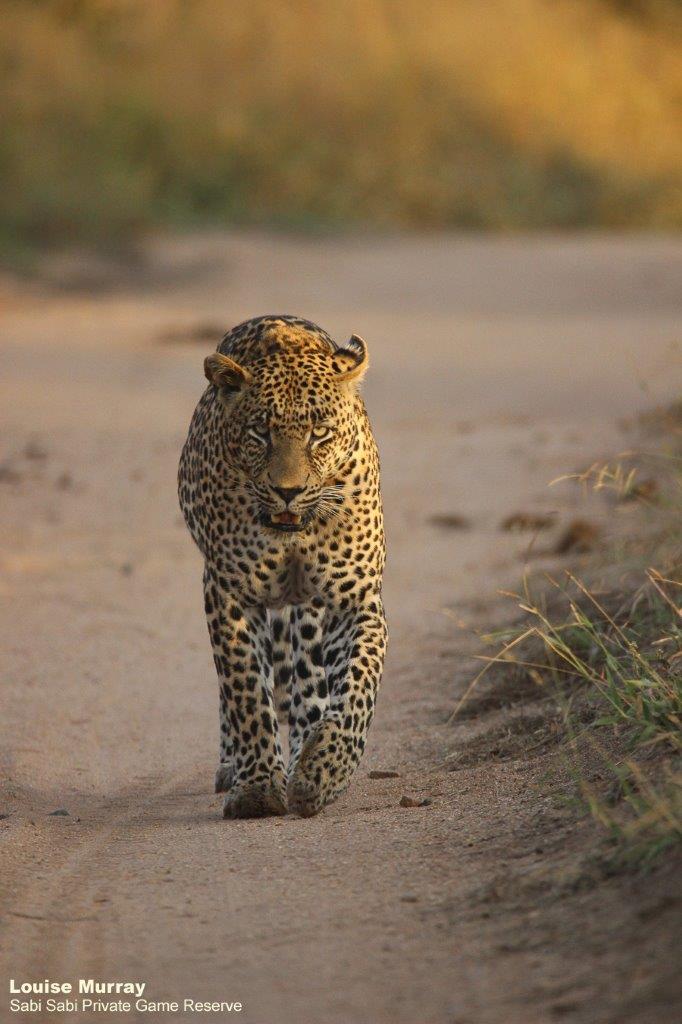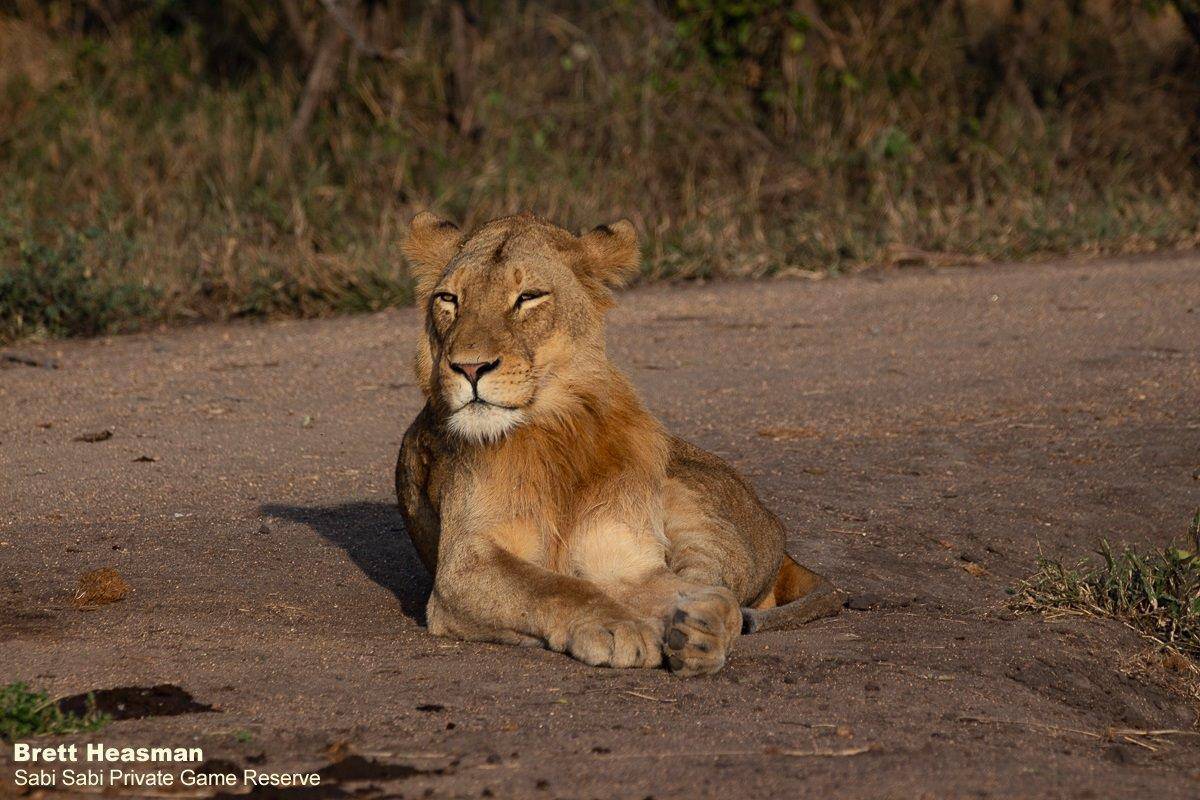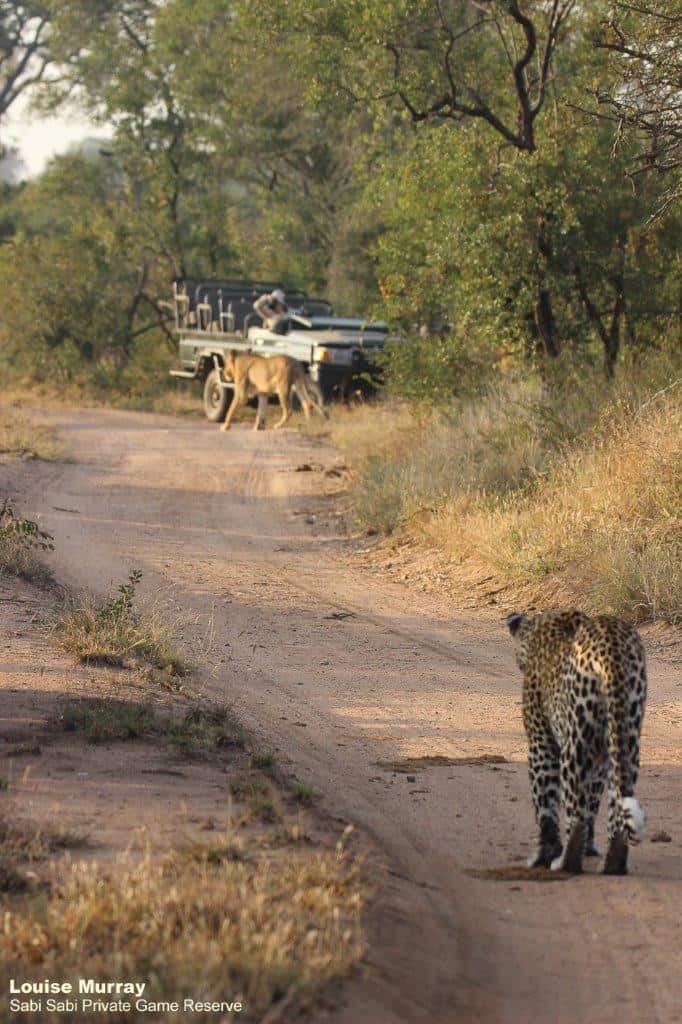 Later in the week, N'weti managed to kill an impala and was harassed by a hyena, so he took his kill up a tree, with some difficulty, but out of reach.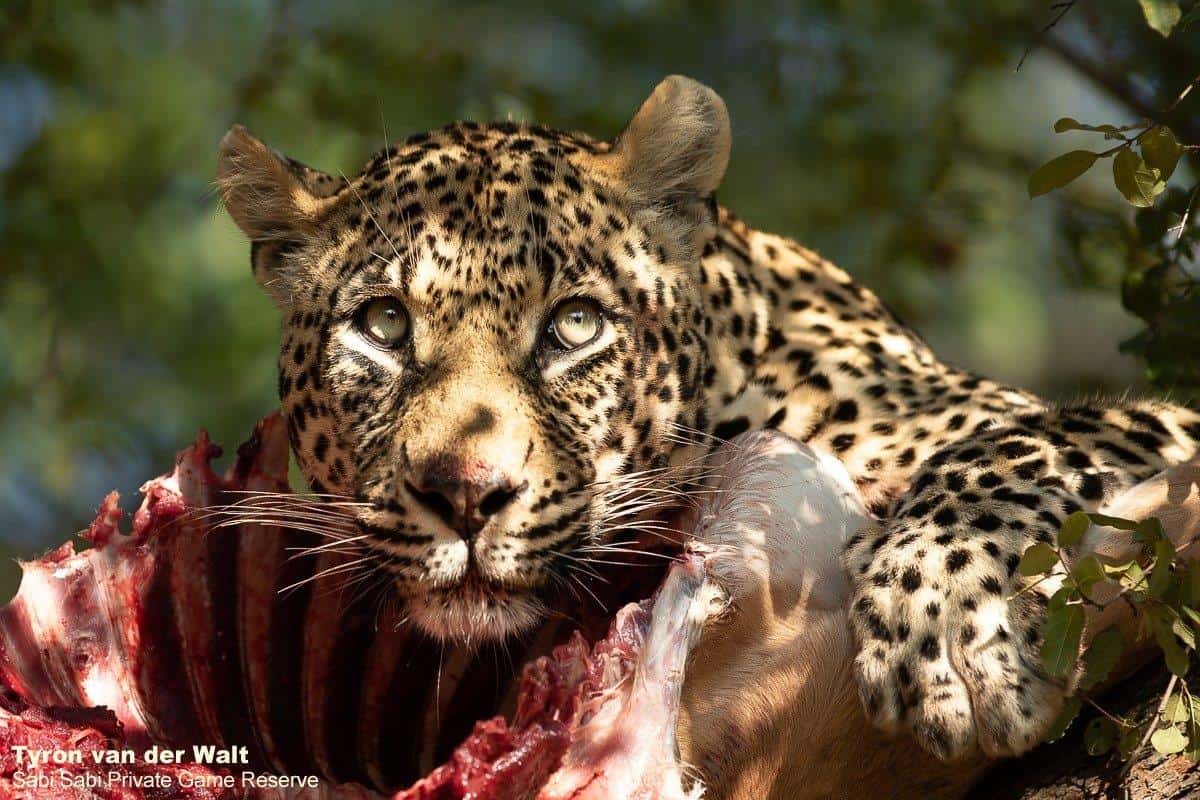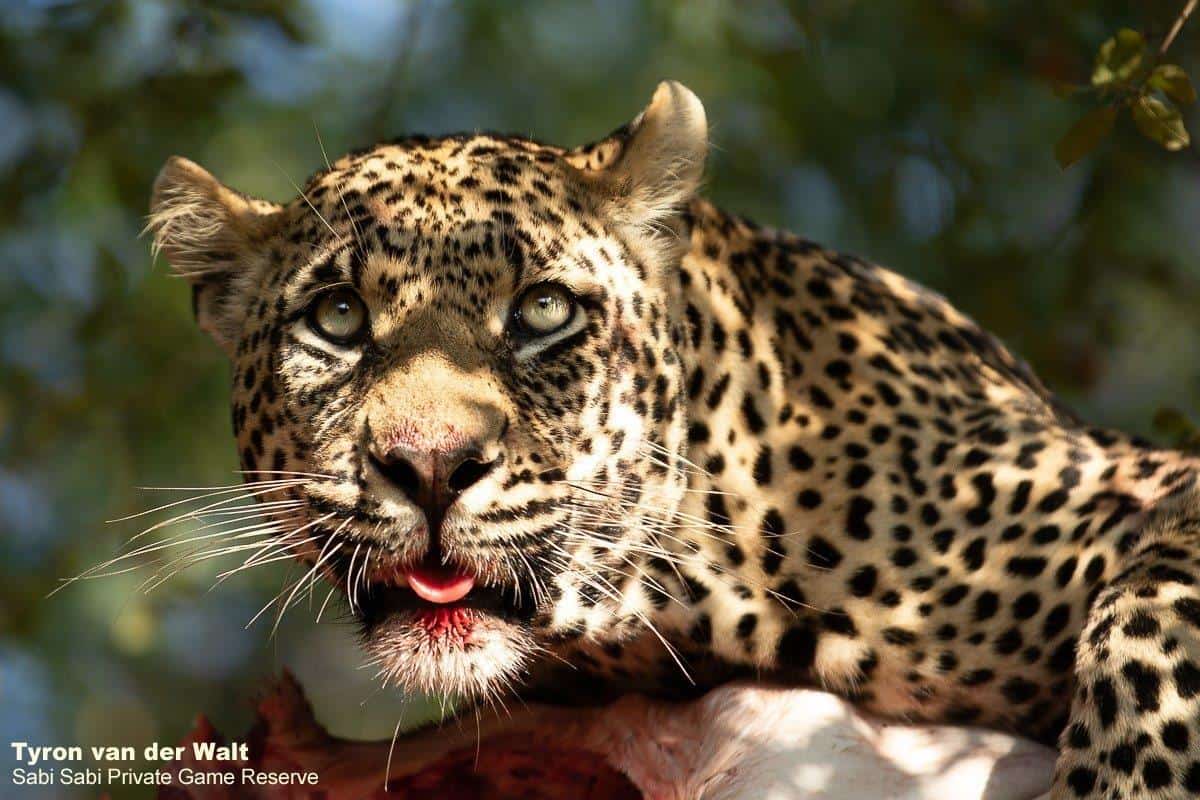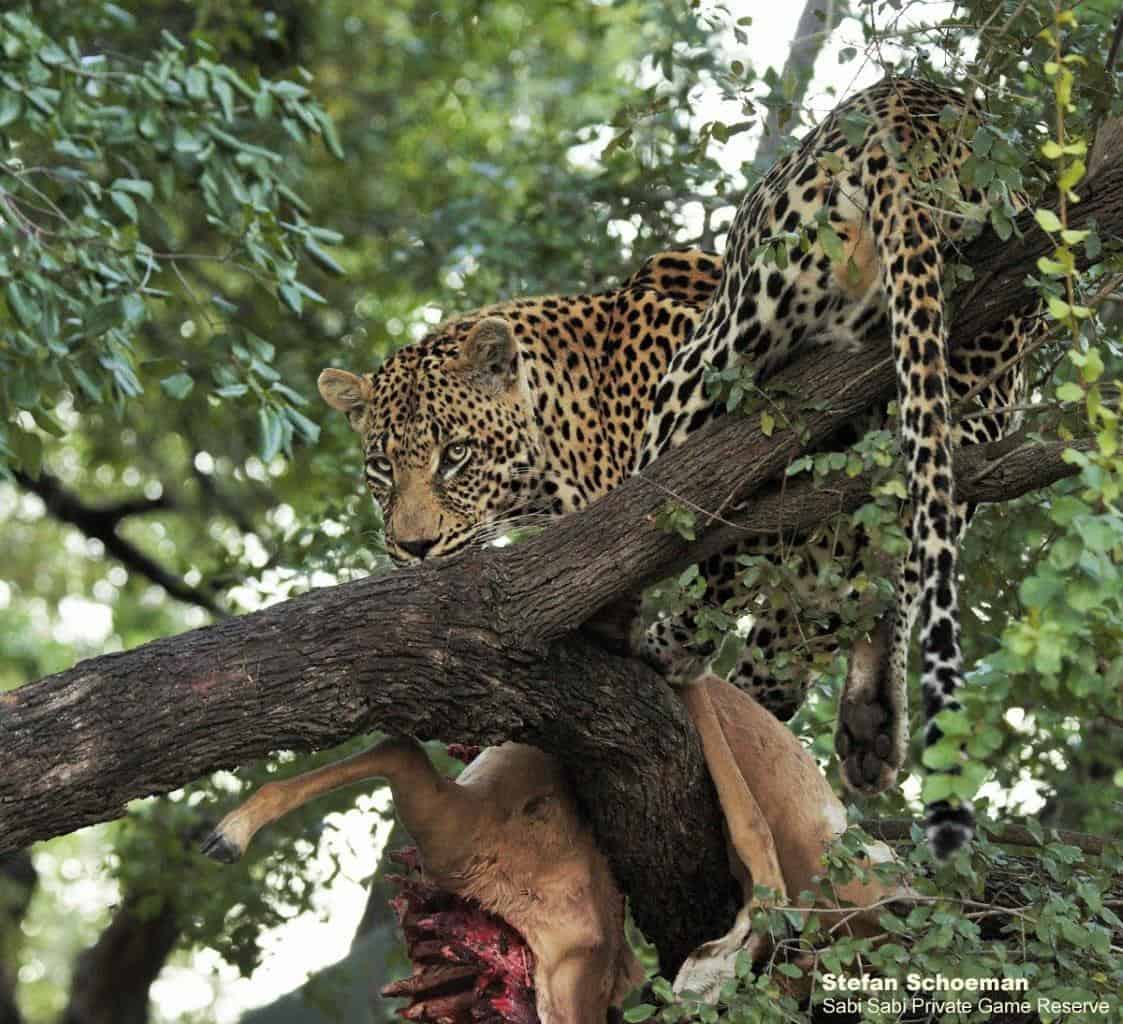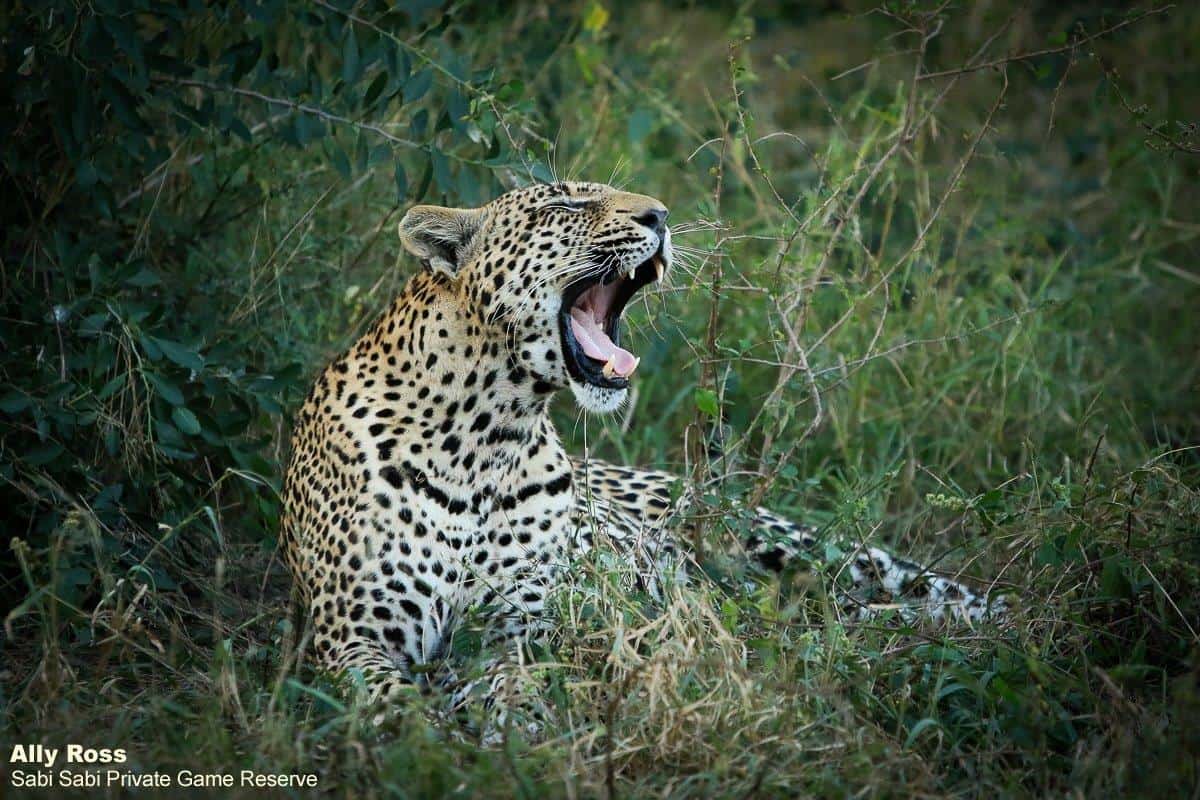 Ally and Stefan heard a leopard vocalising just north of their house. With her tracks crossing over Ally's and Ally's over hers, the game of cat and mouse eventually came to an end when the female leopard was found at the entrance to their house, marking her territory as she went.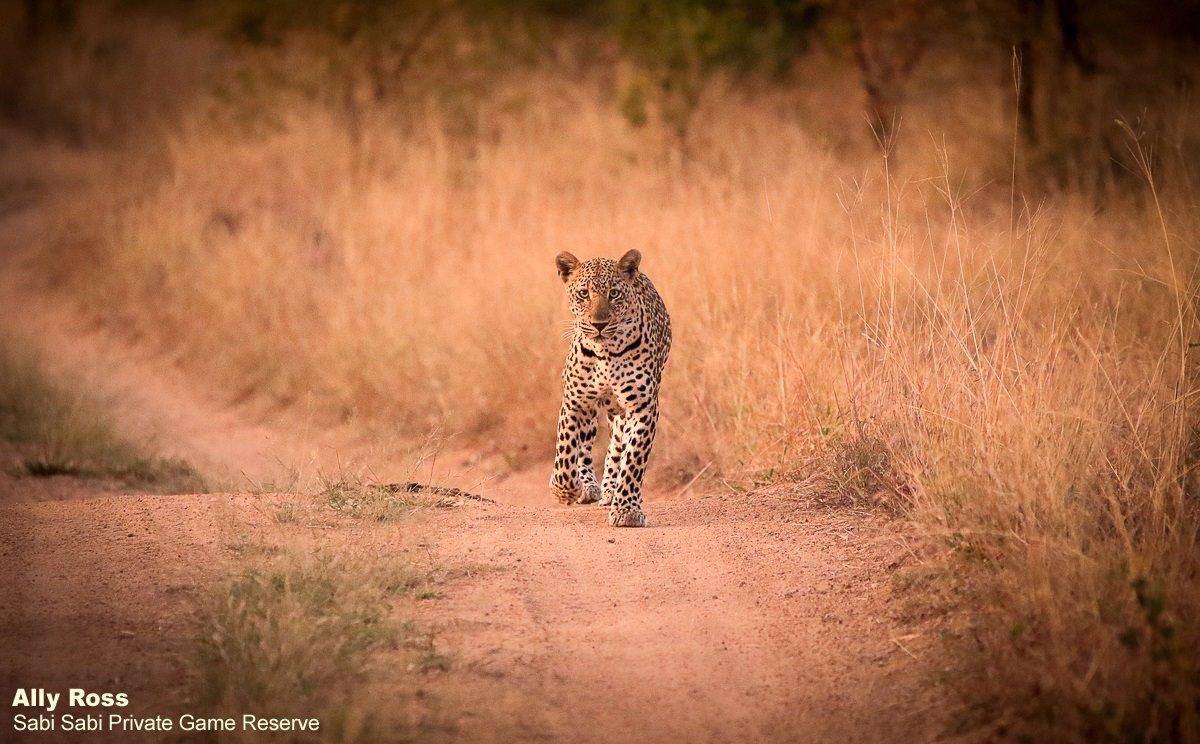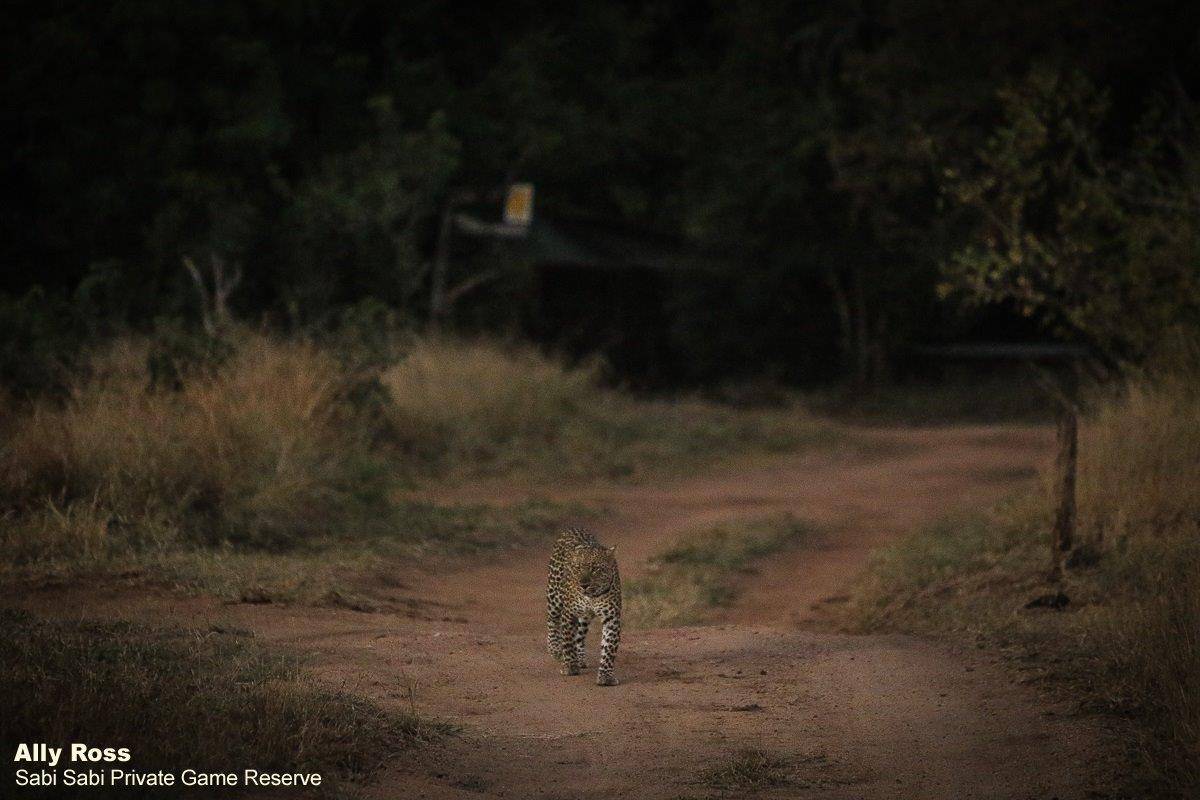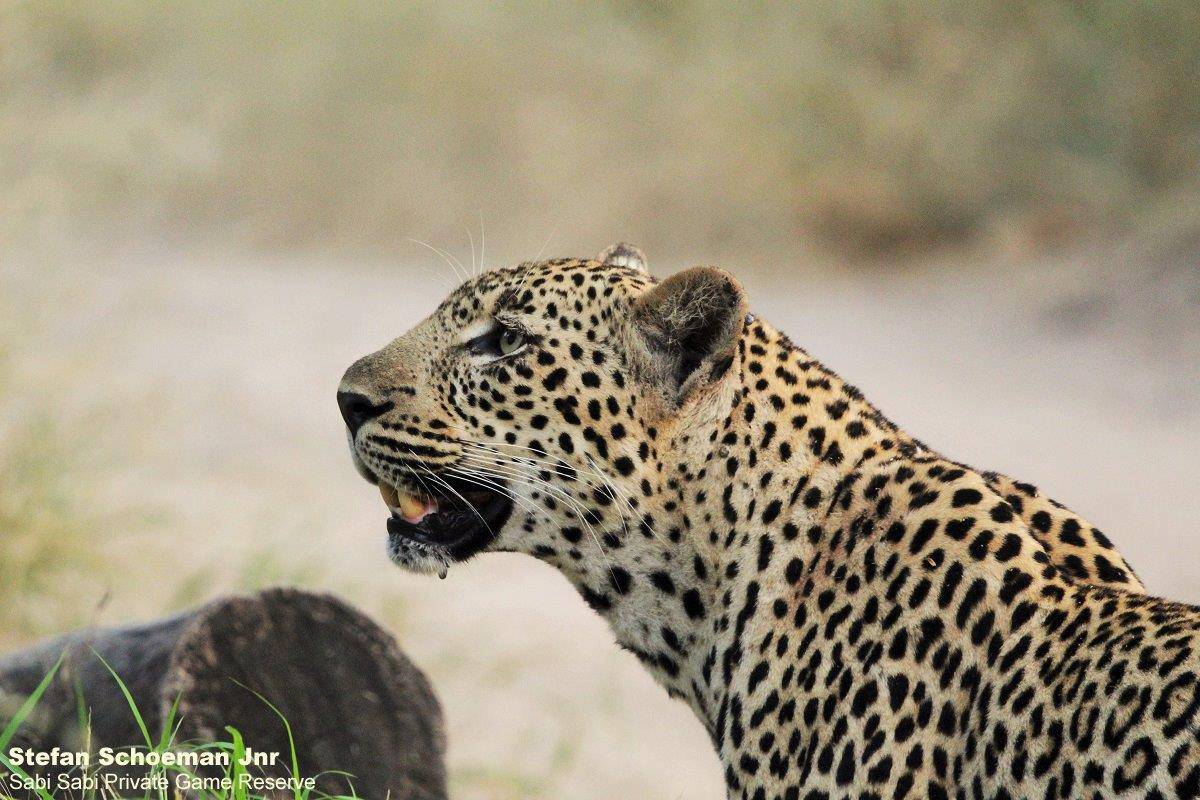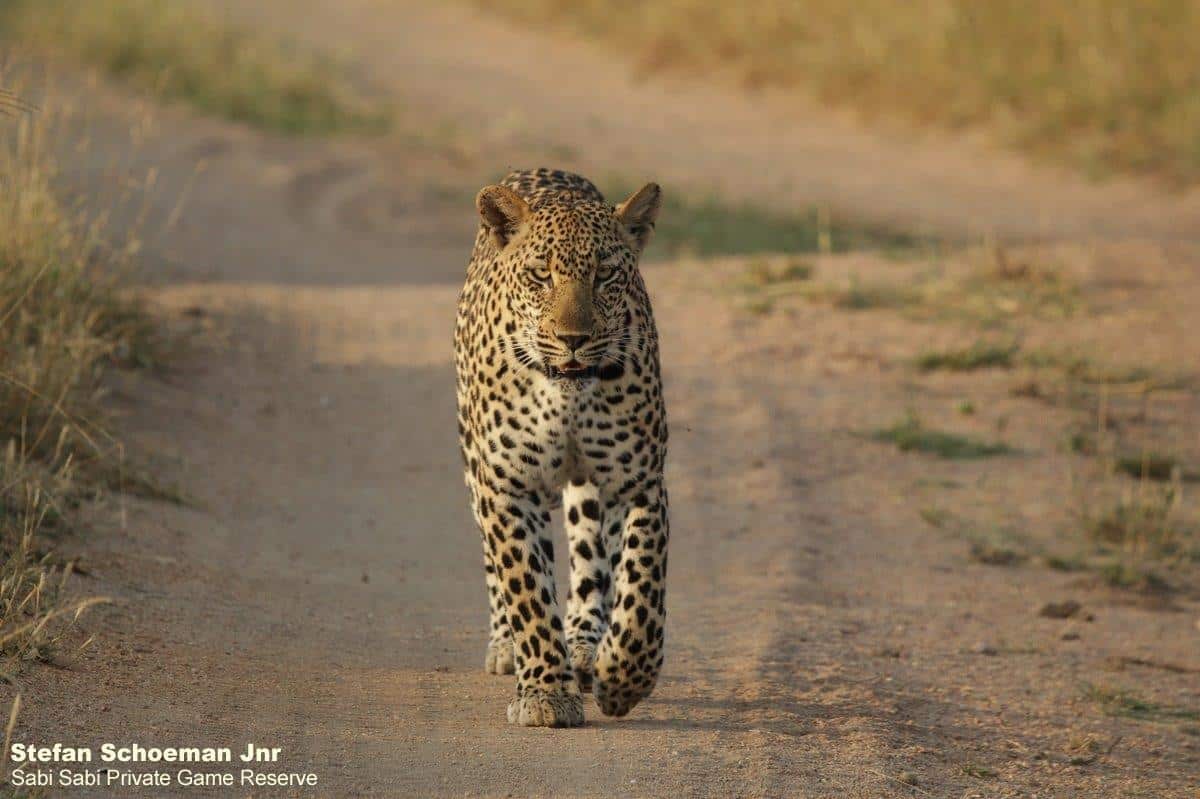 This older male leopard was found lying on the road. It was not too long before he moved off into very thick bush to rest before the heat of the day set in.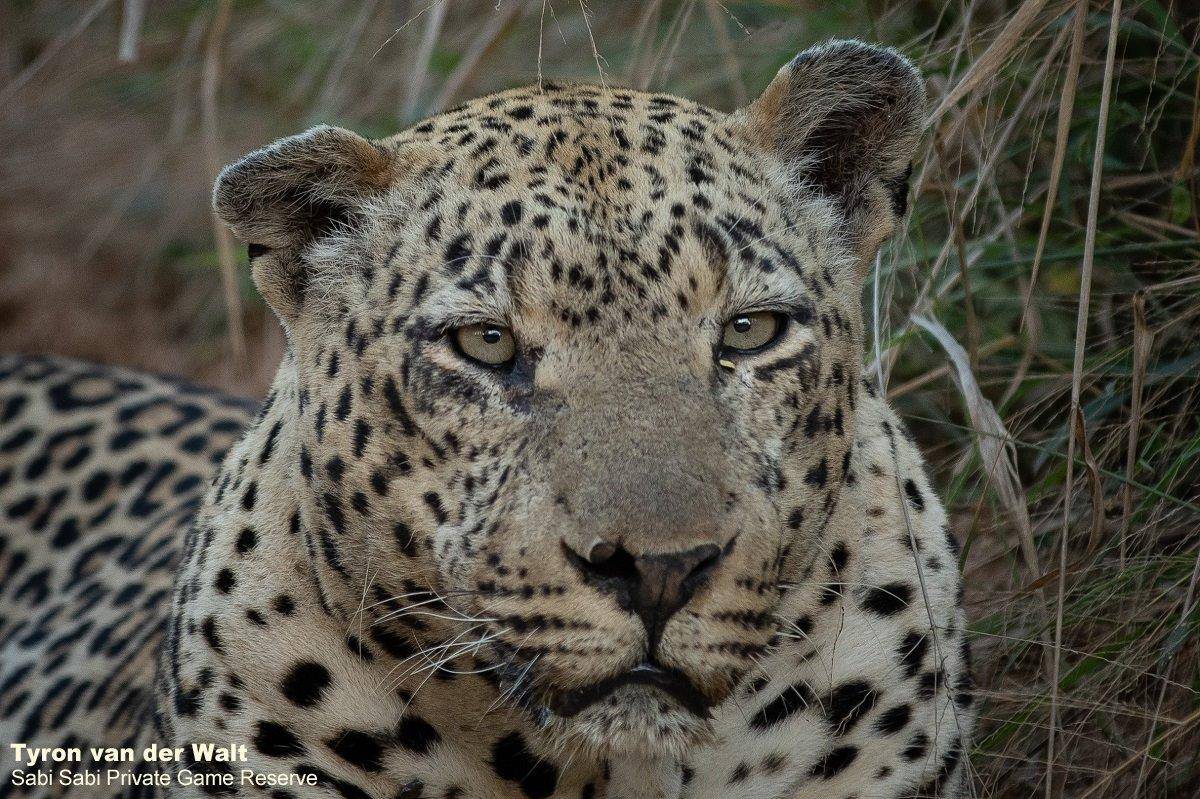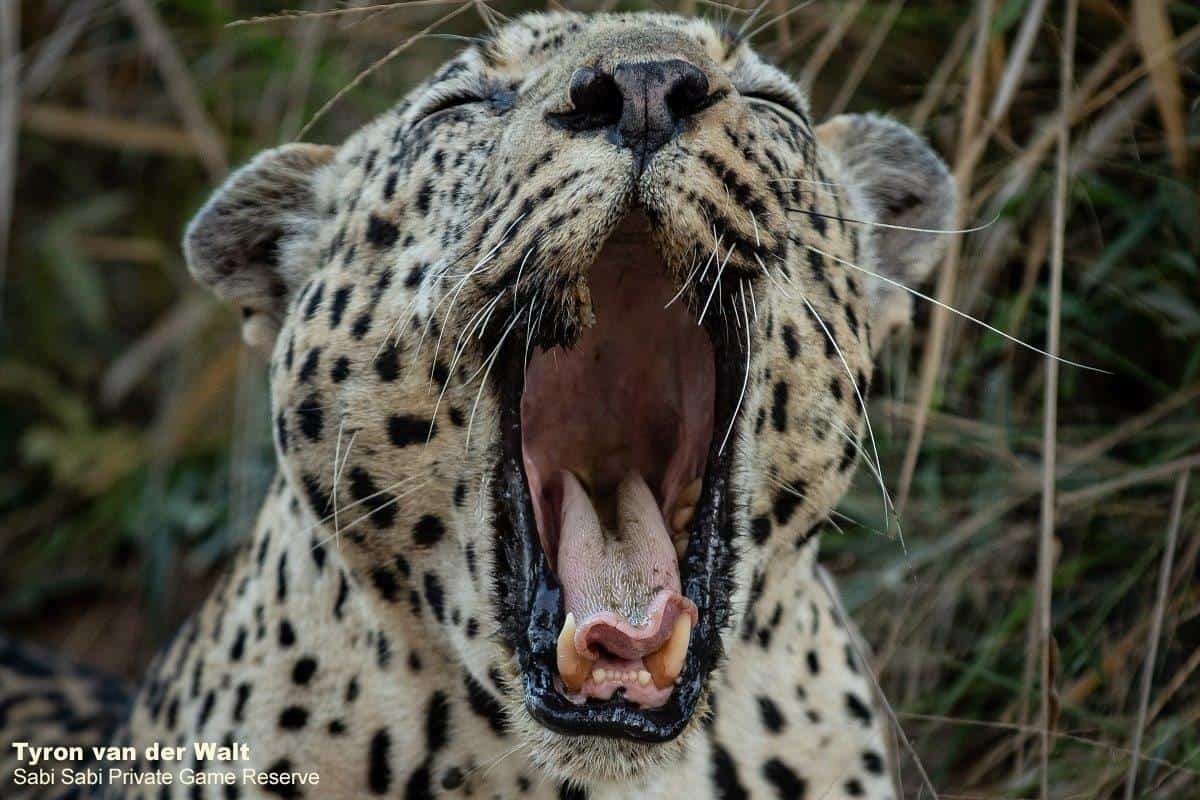 A pack of wild dogs surprised us as they ran past our vehicle toward a little waterhole – soon they dashed off into a herd of impala but were not so lucky, they then lay down in the warm morning sun for a little nap.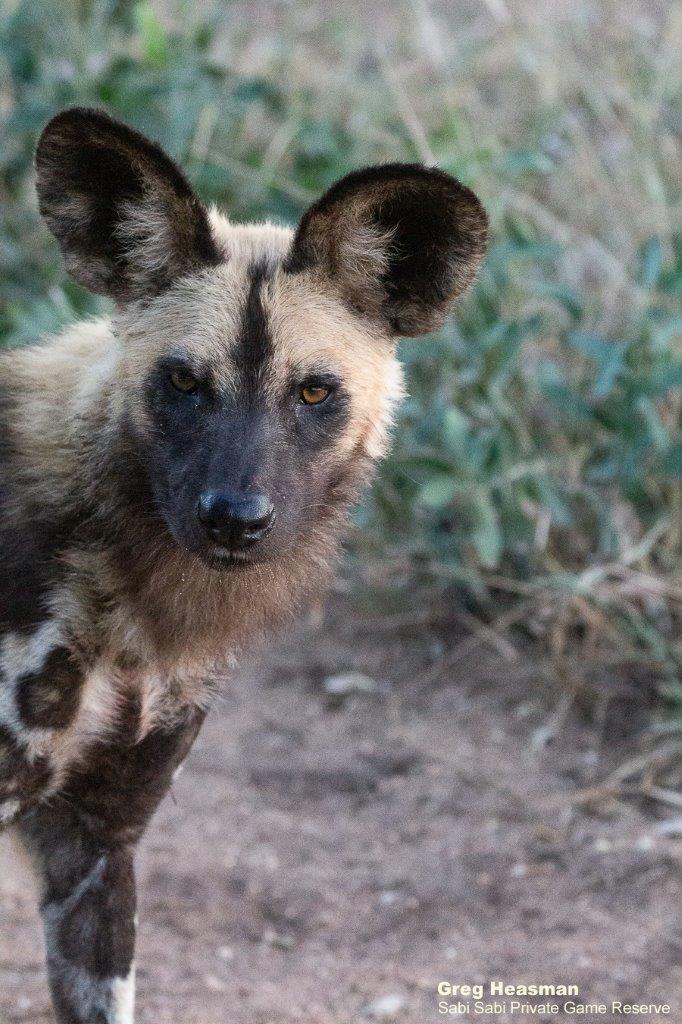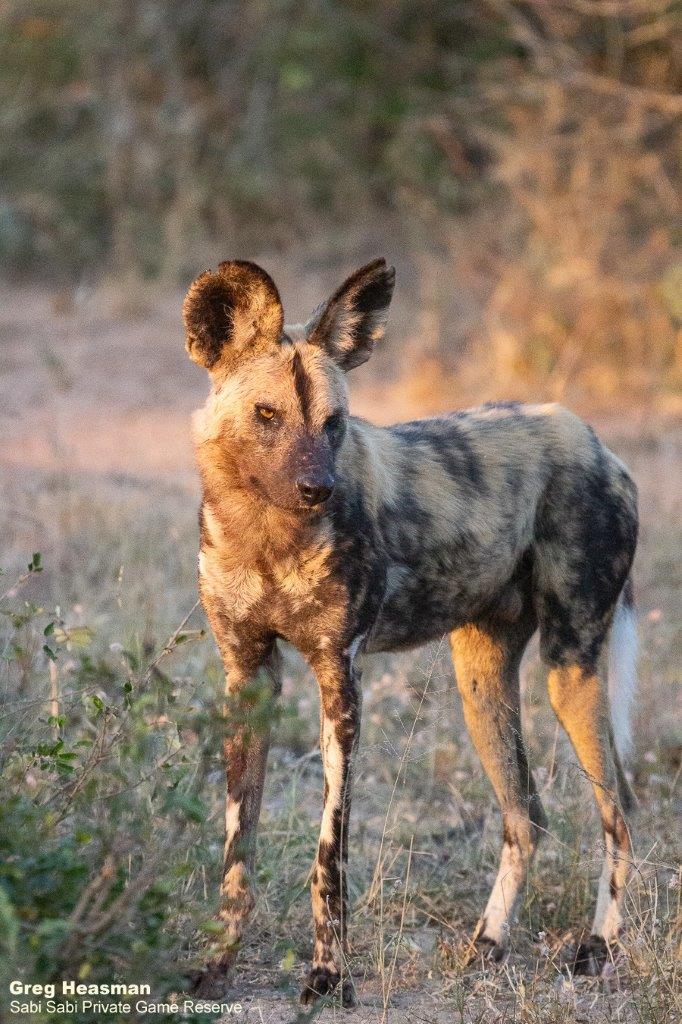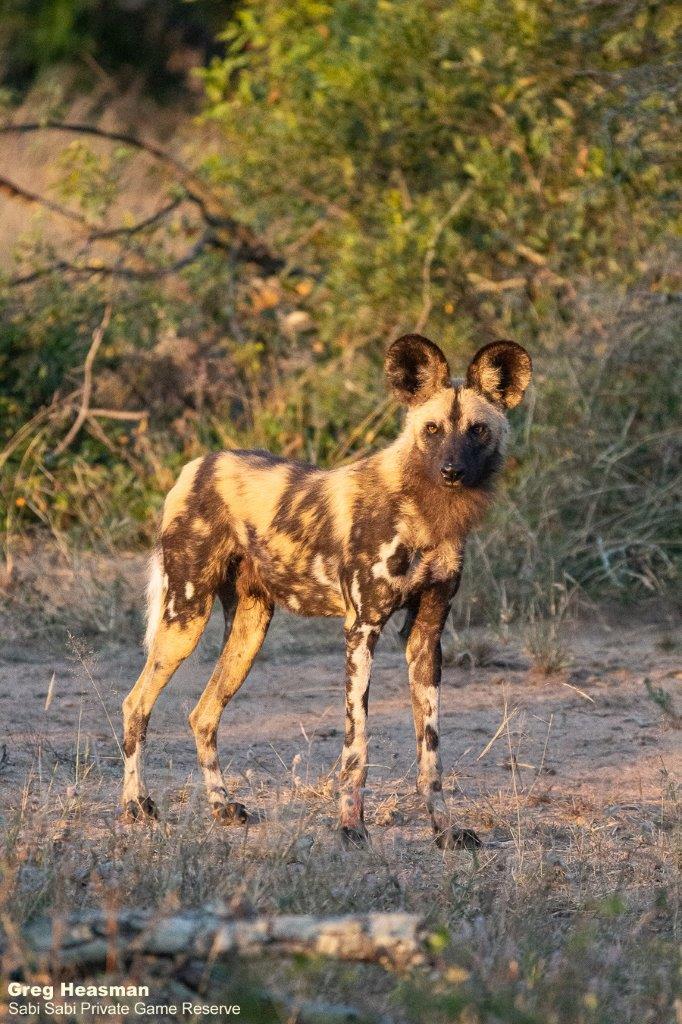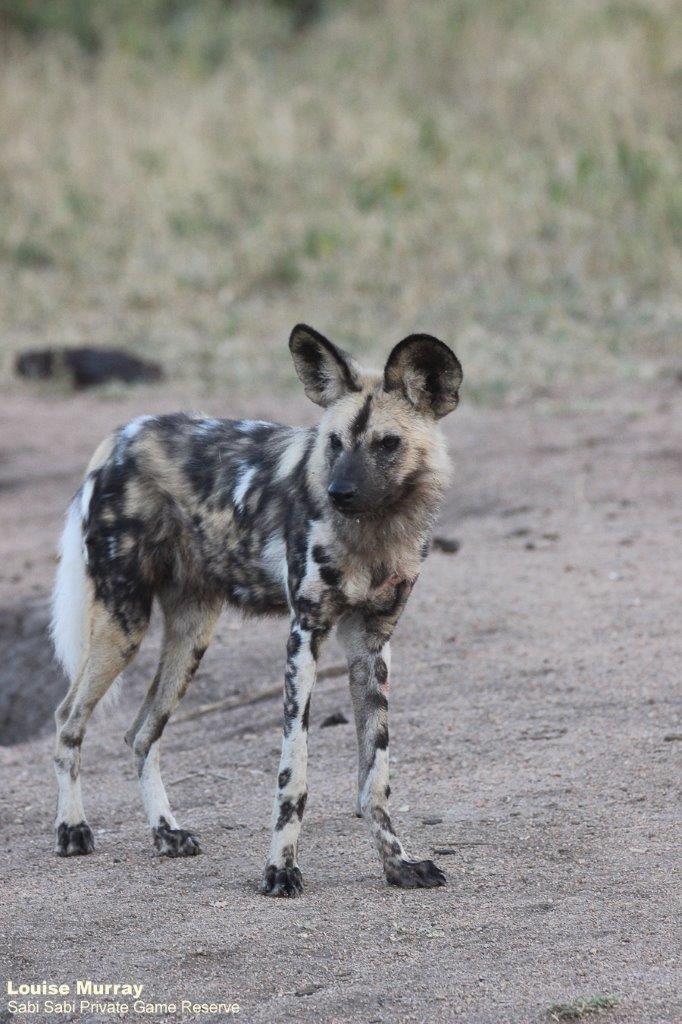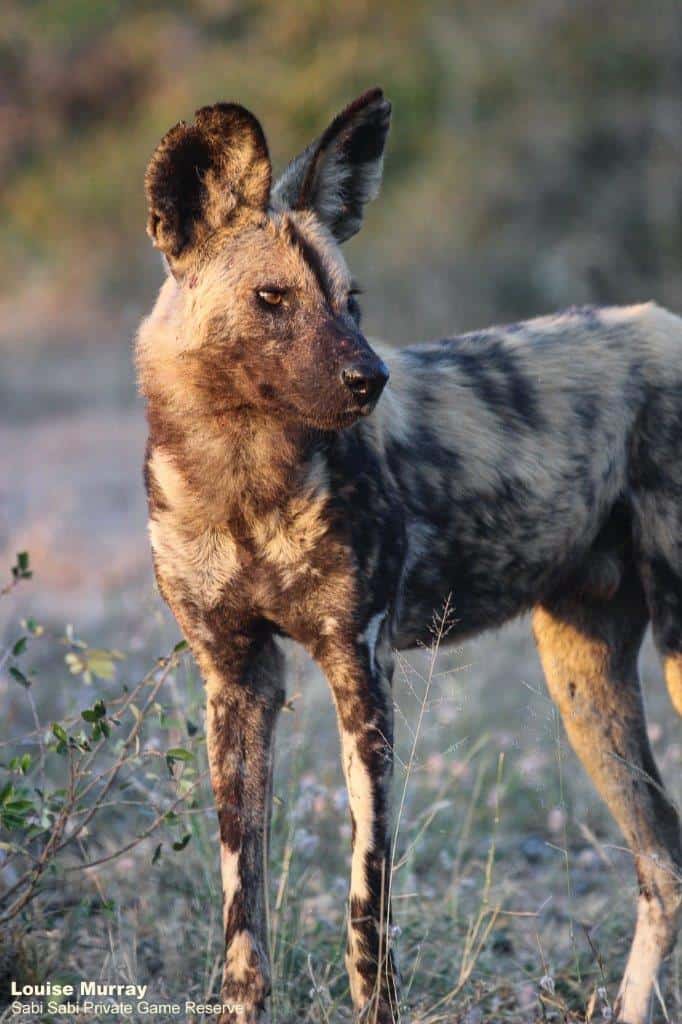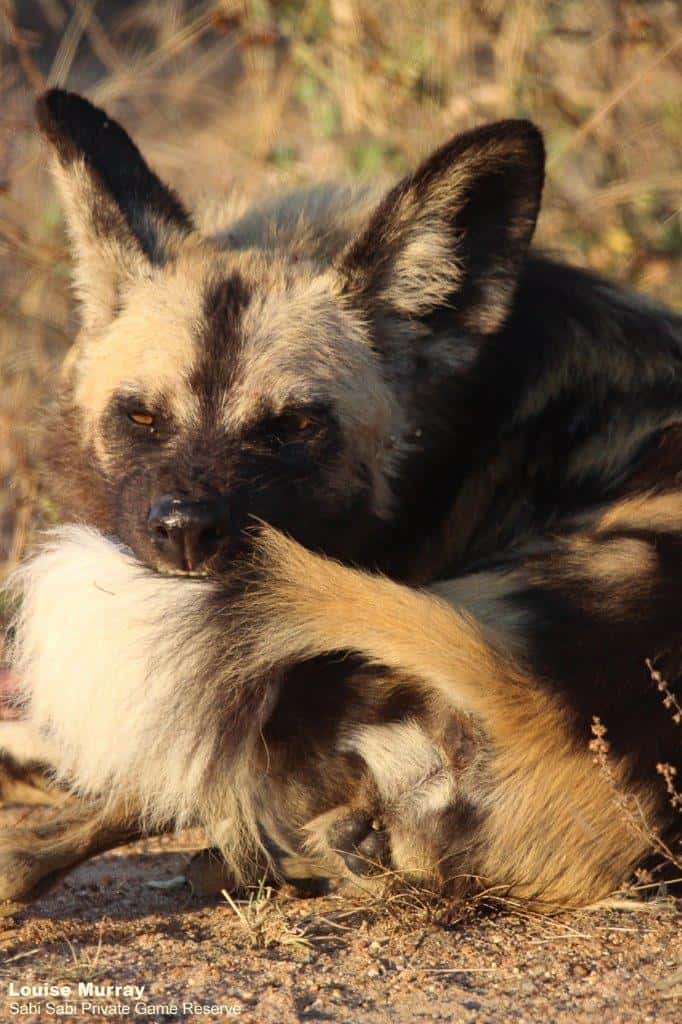 Two male zebra start fighting while an audience gathers…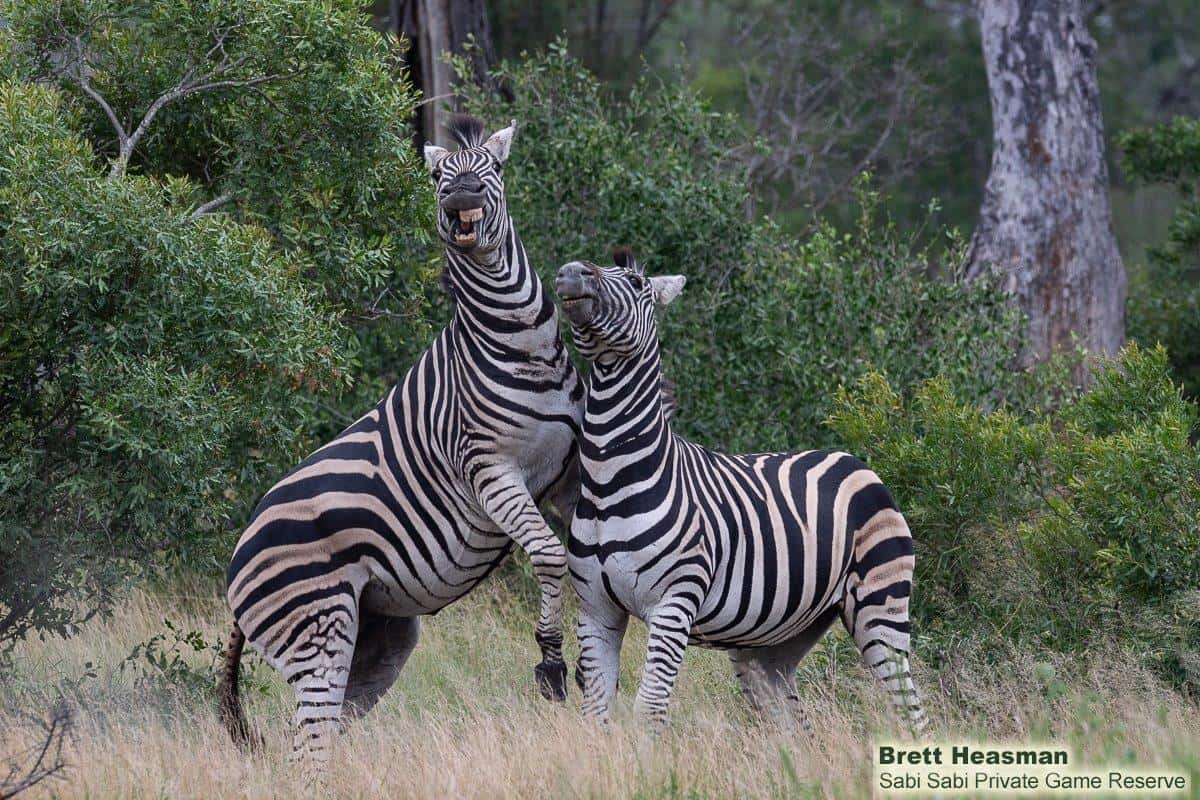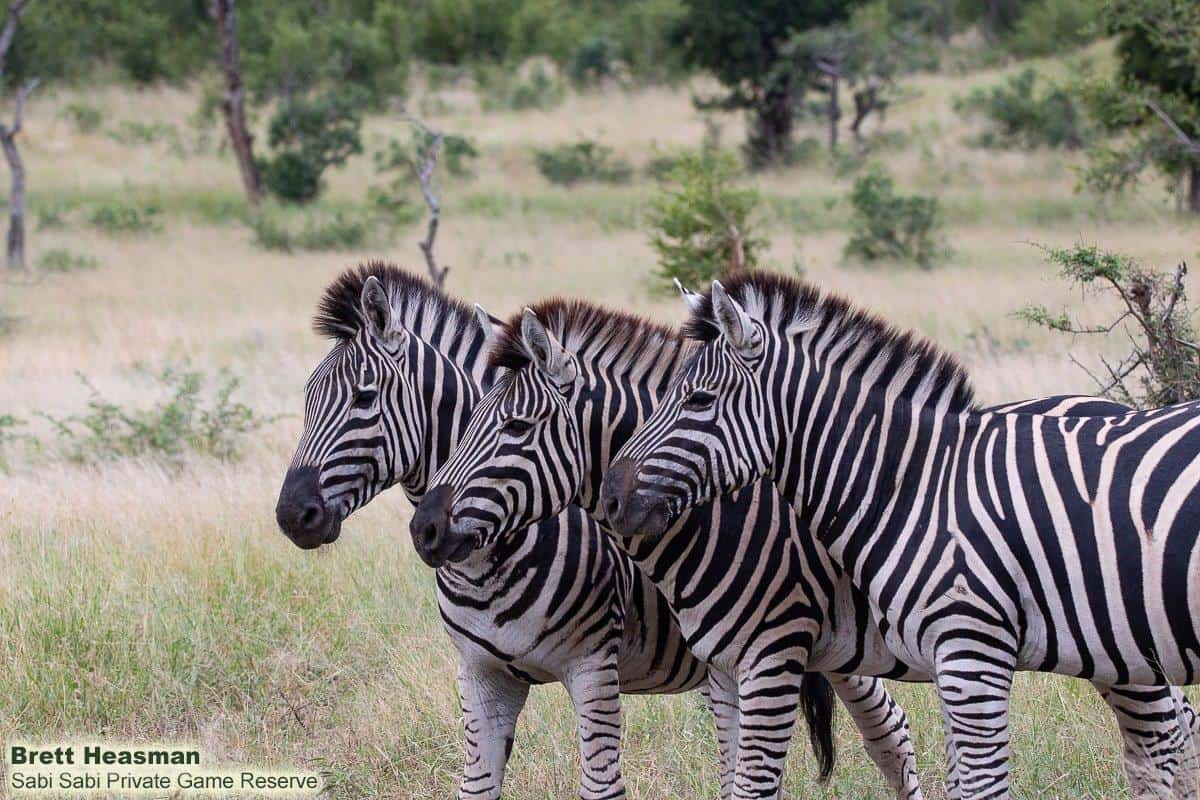 Waterbuck and guineafowls stand alert to the distant call of a lion.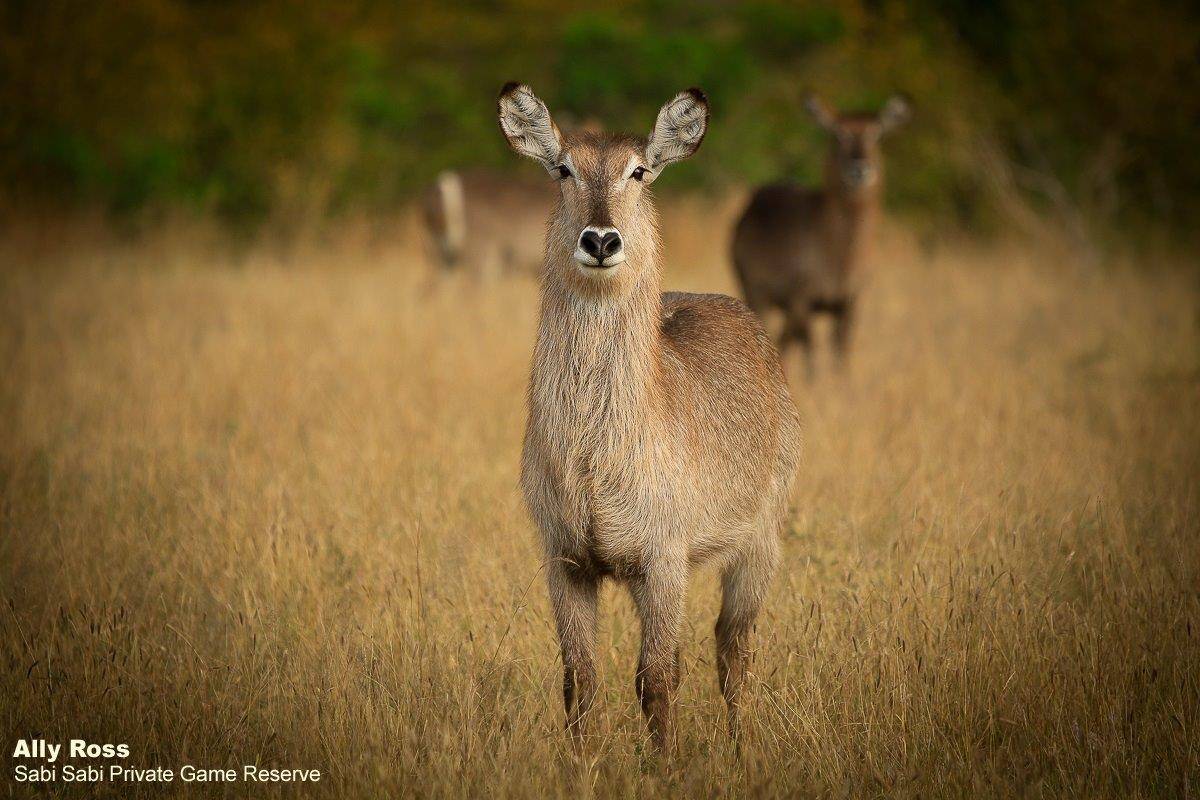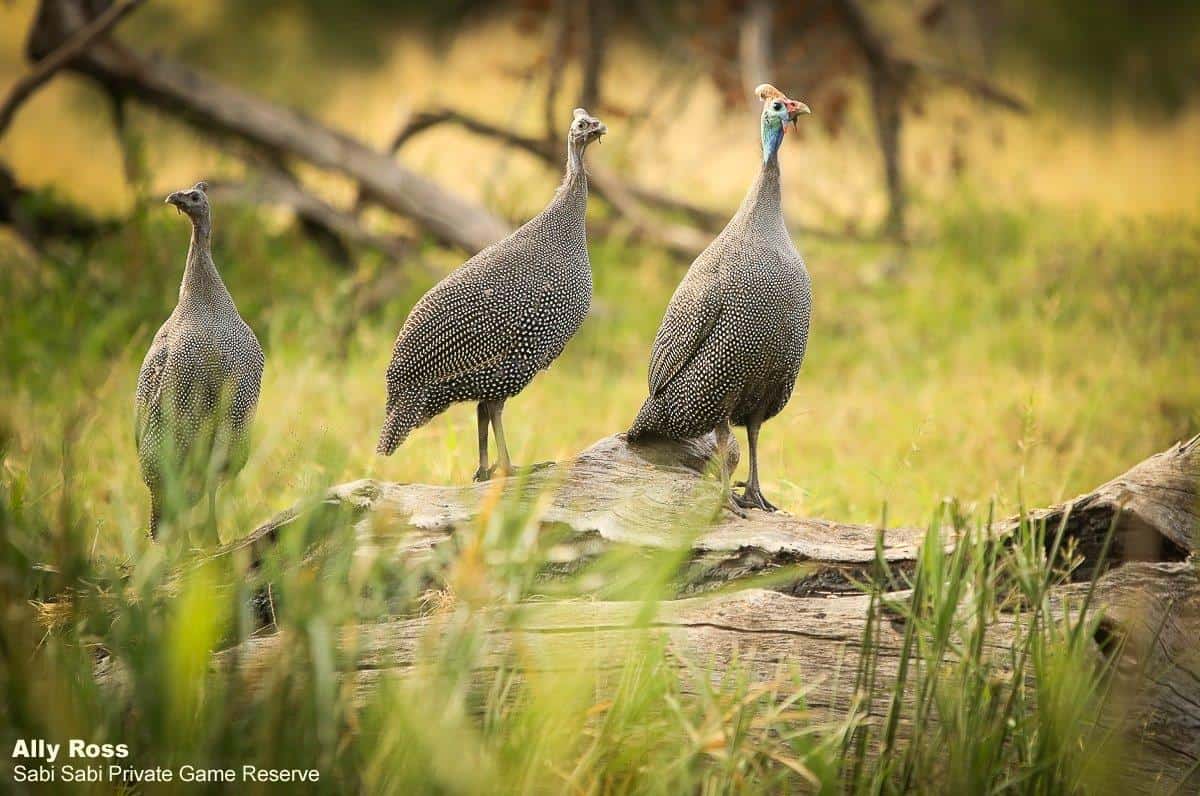 Our monochrome selection from the week…
A look that can send shivers down your spine!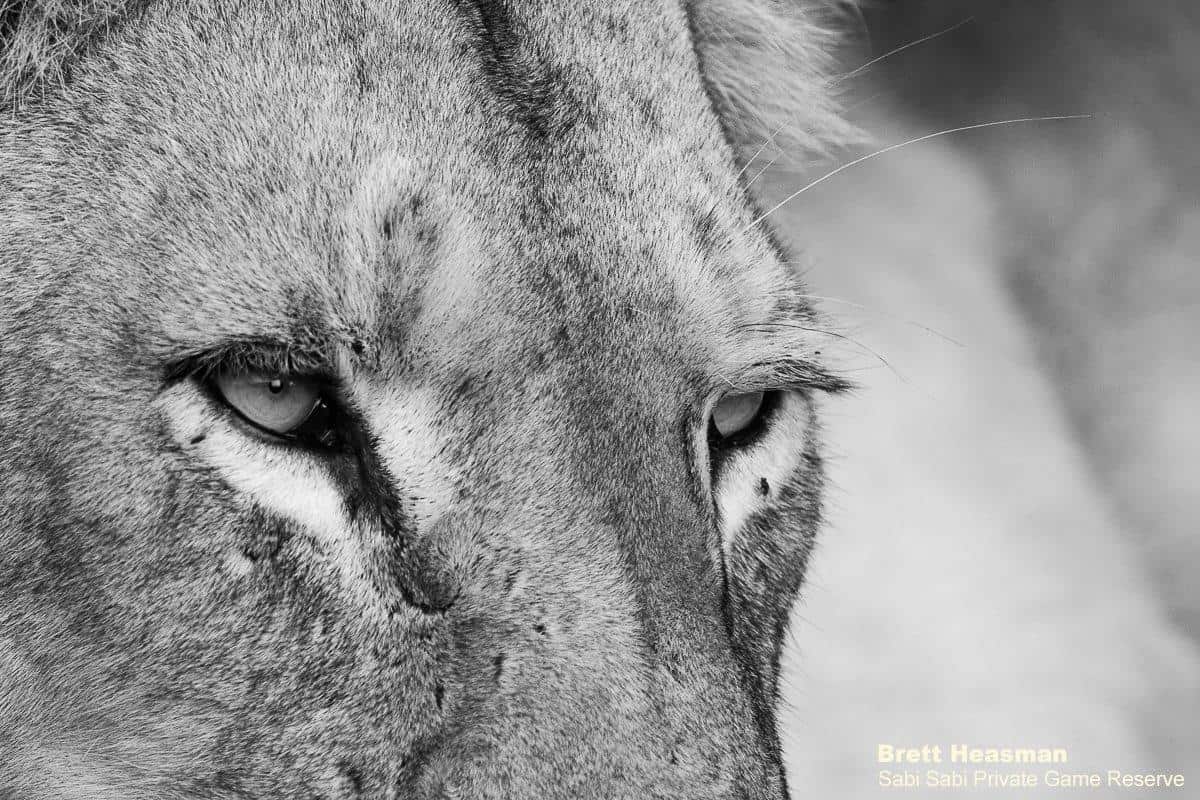 A female leopard eyes out her kill from below.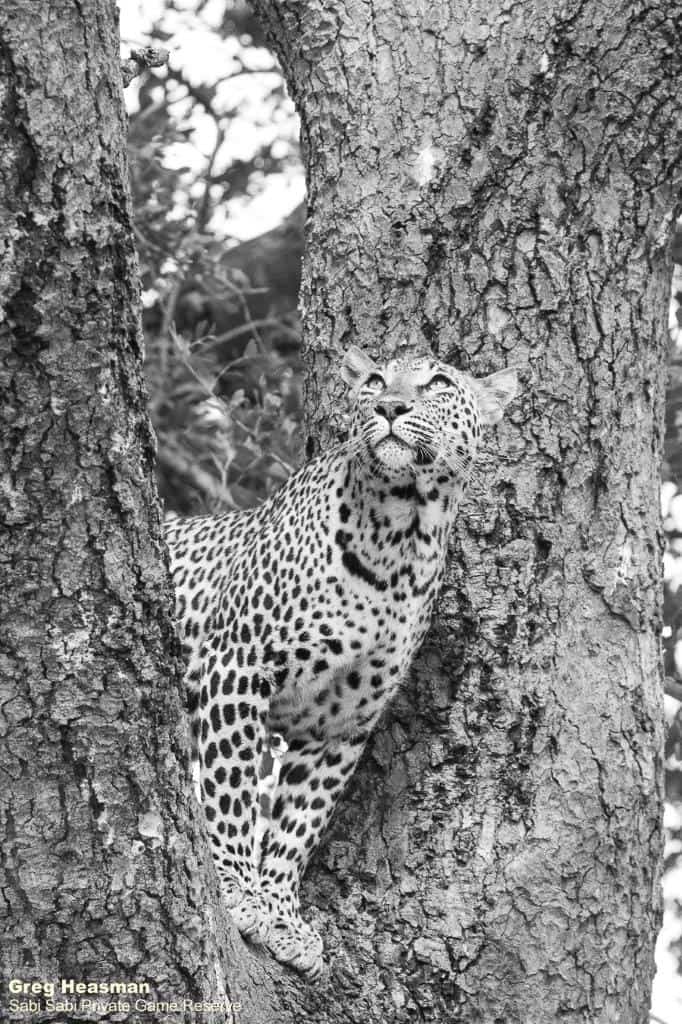 A curious hyena poses for a picture.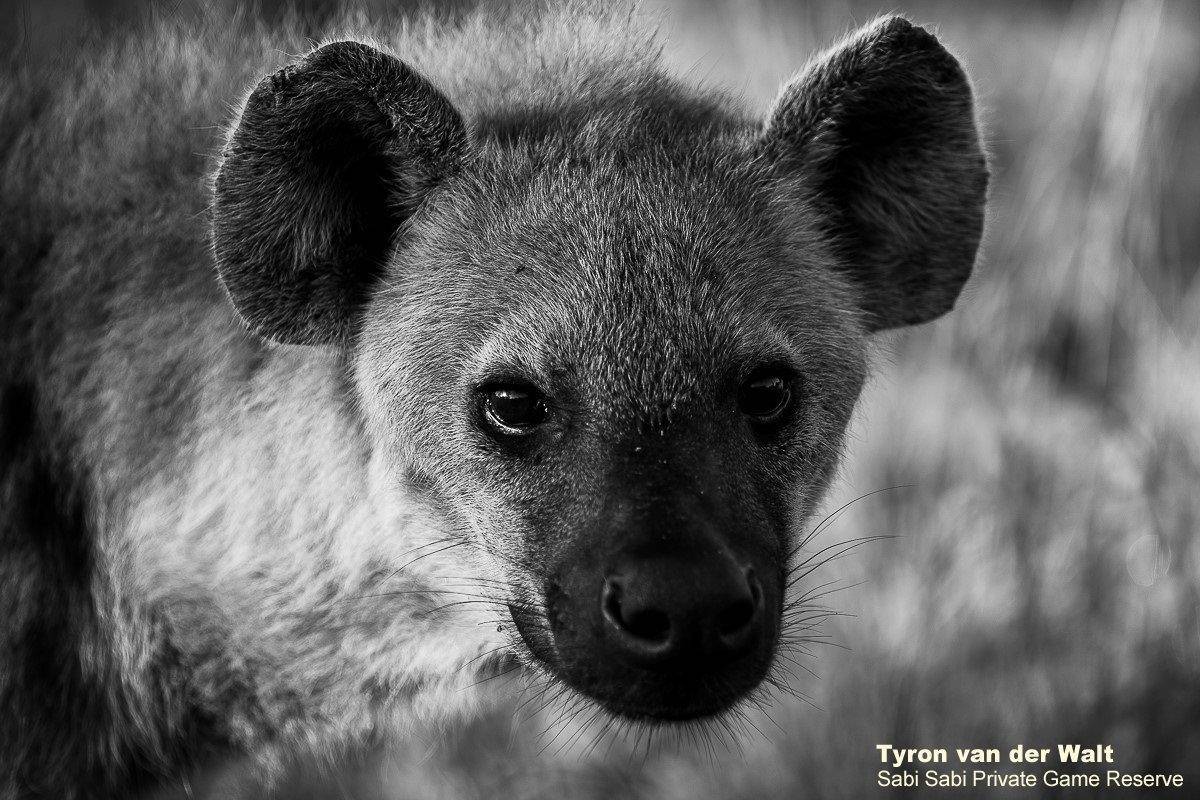 Smelling around…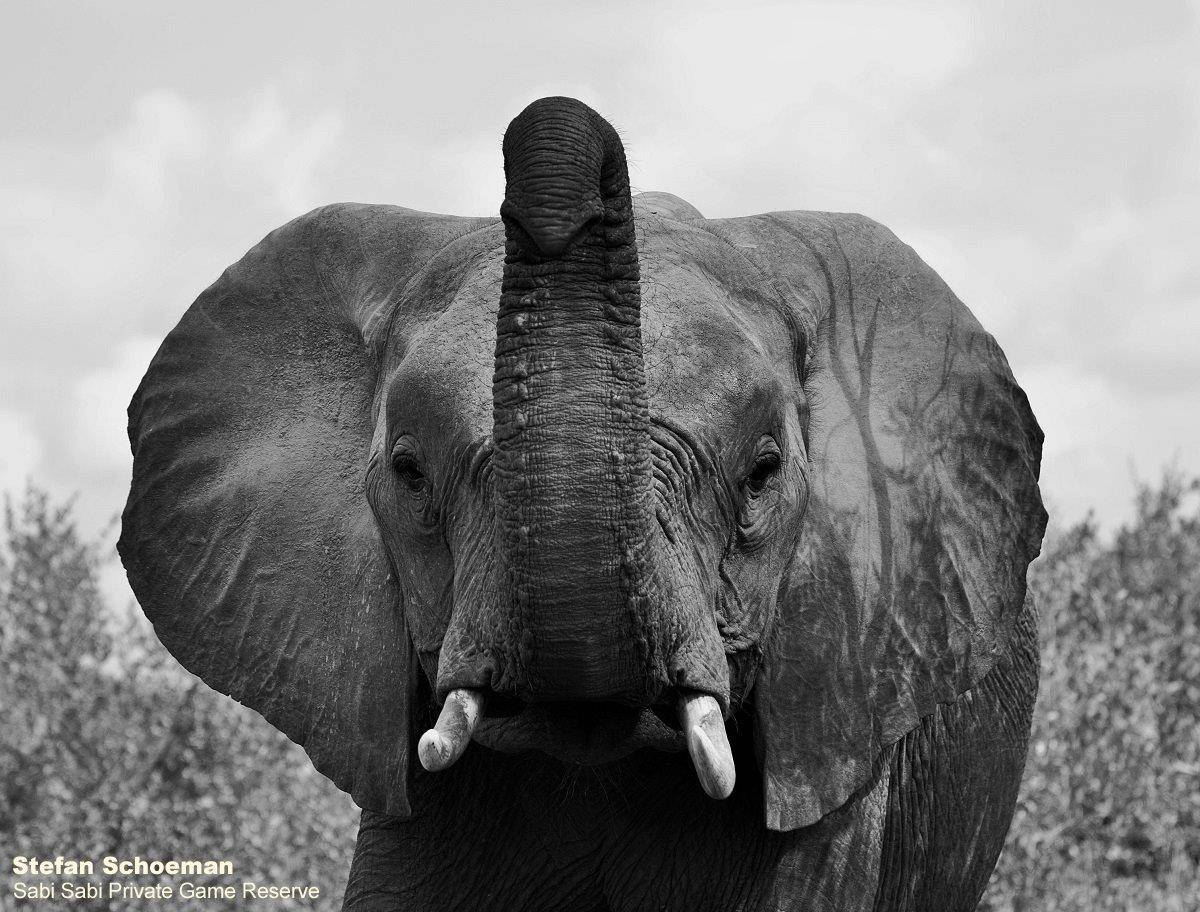 A committee meeting.
Zebras feeding in the open area gave Ally an opportunity to get some low angle shots.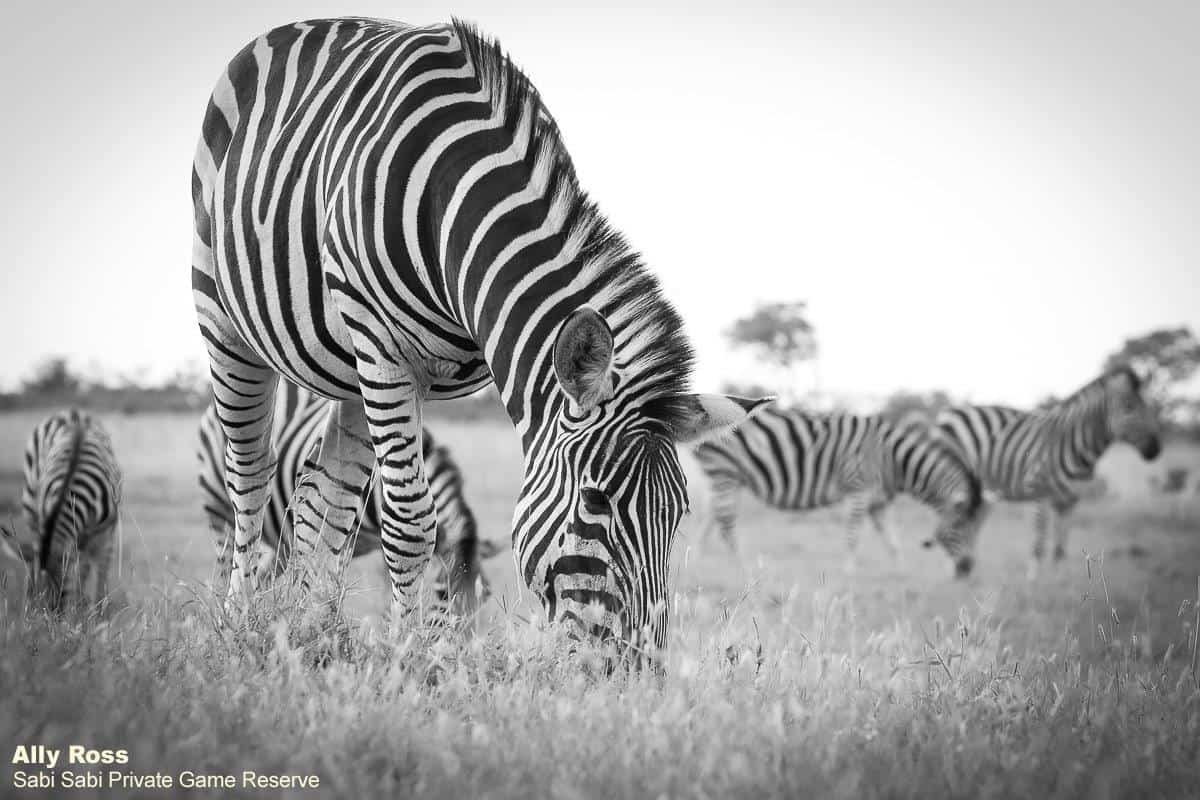 Until next time…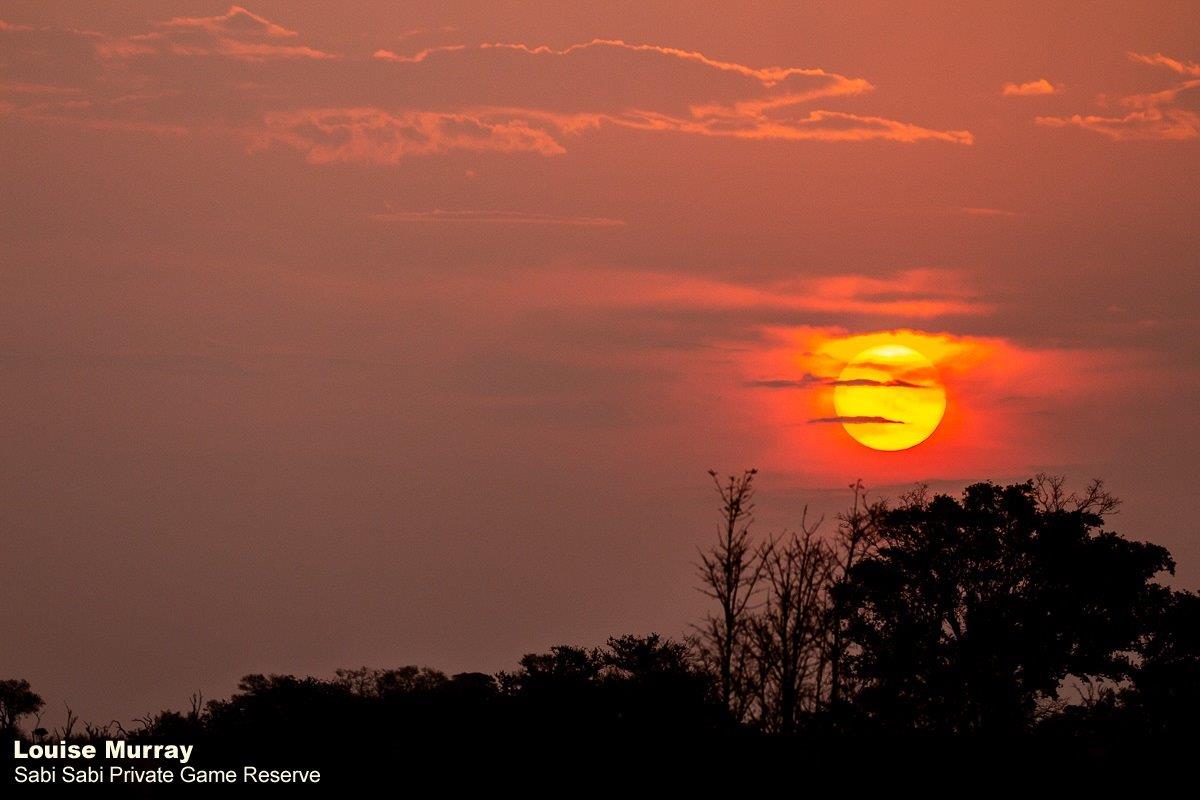 Blog by Wendy Claase
Images by Ally Ross, Brett Heasman, Greg Heasman, Louise Murray, Stefan Schoeman and Tyron van der Walt
Videos by Brett Heasman, Greg Heasman, Louise Murray and Tyron van der Walt