It was all fun and games for a clan of hyena at a waterhole…
We were lucky enough to find the group of hyenas playing, greeting and interacting during morning safari.  This play has an important role in establishing dominance within the group structure as the larger females outrank the smaller males.
As we watched the younger individuals swim, splash, chase geese and coax one another into the water, it's hard to believe that they have such a bad reputation.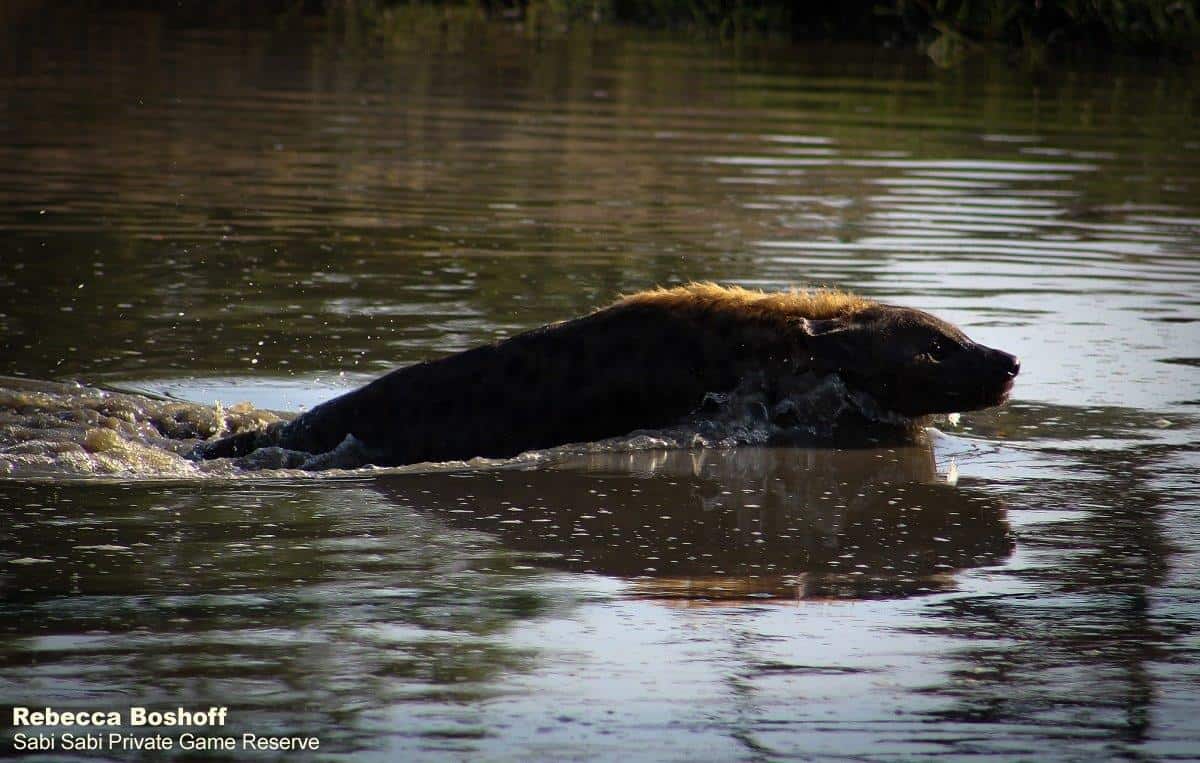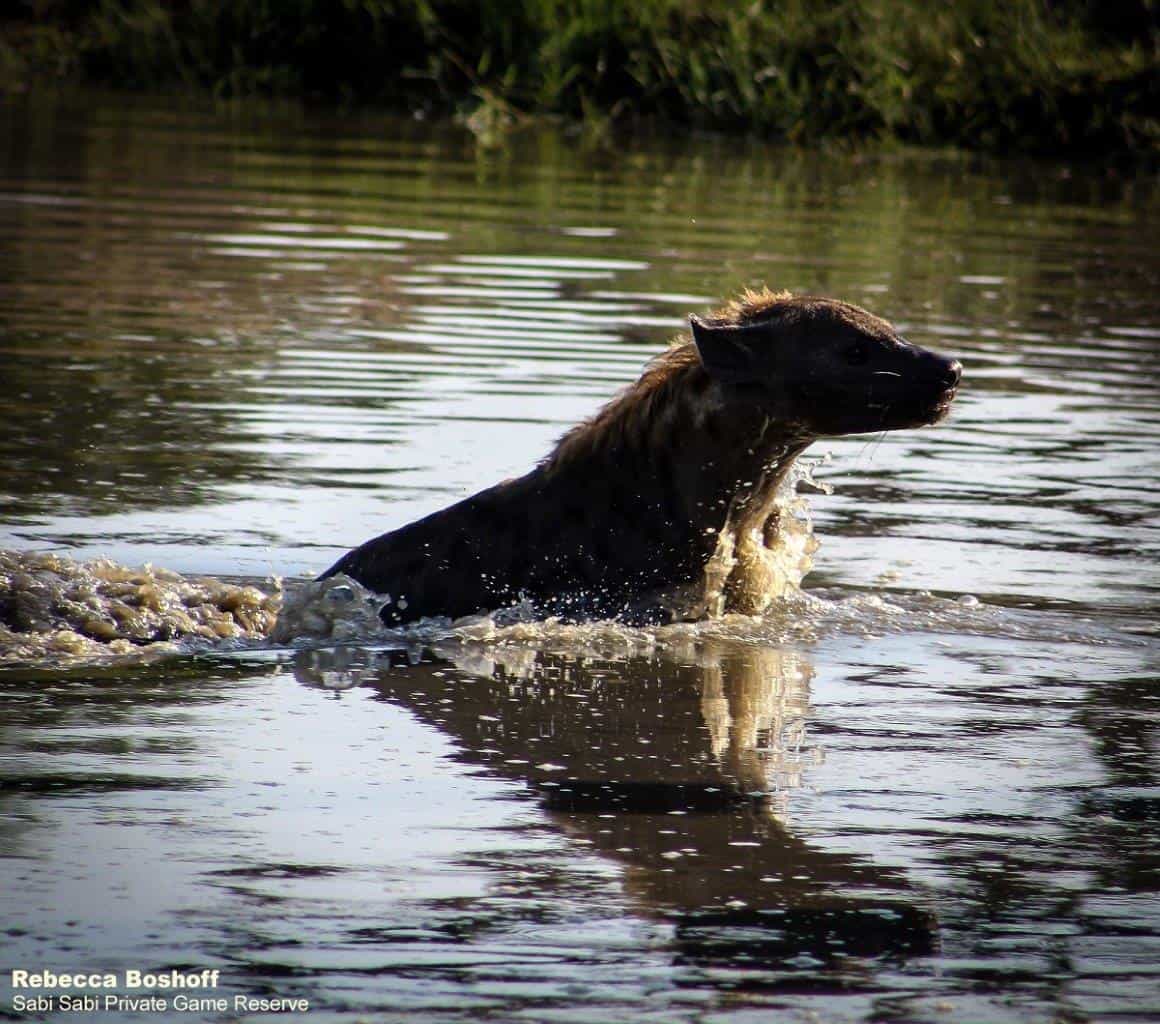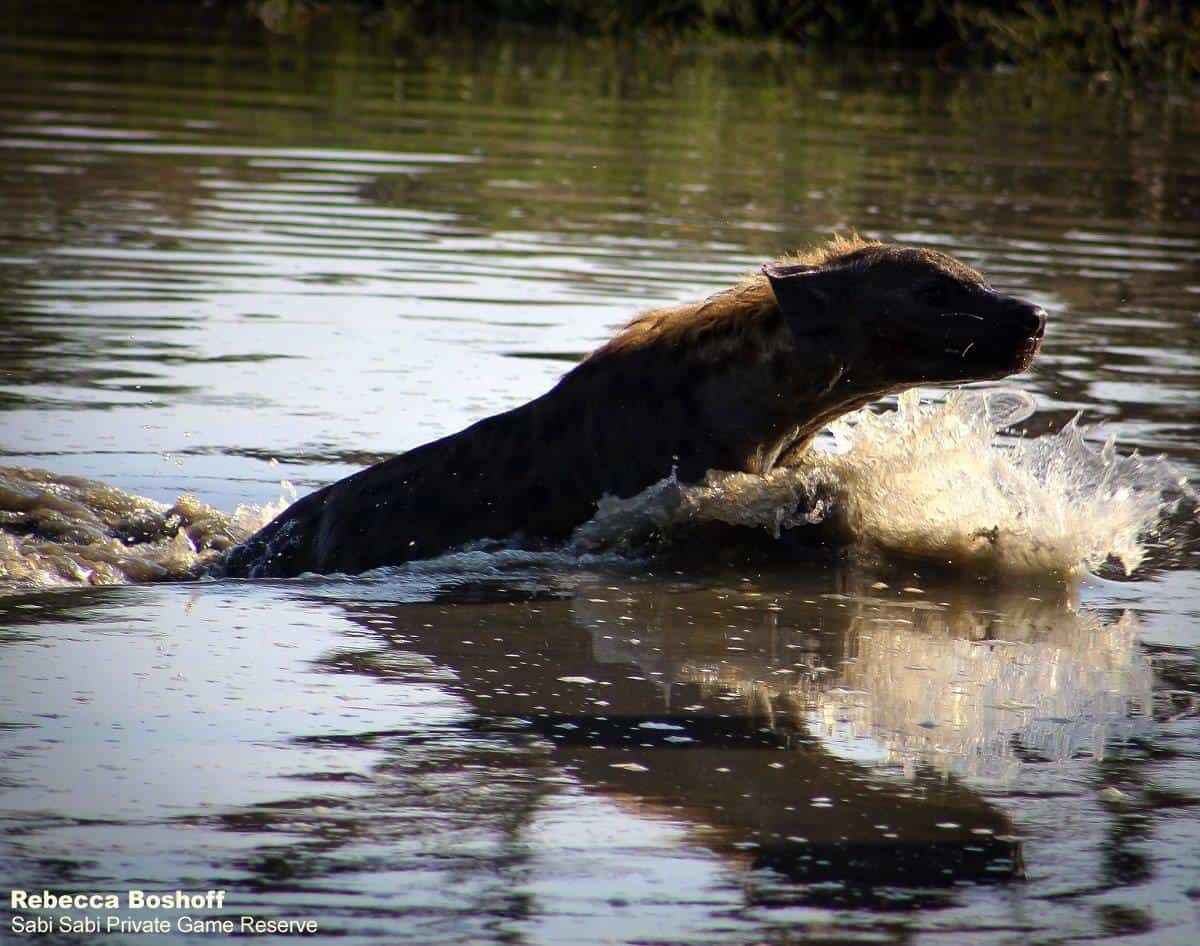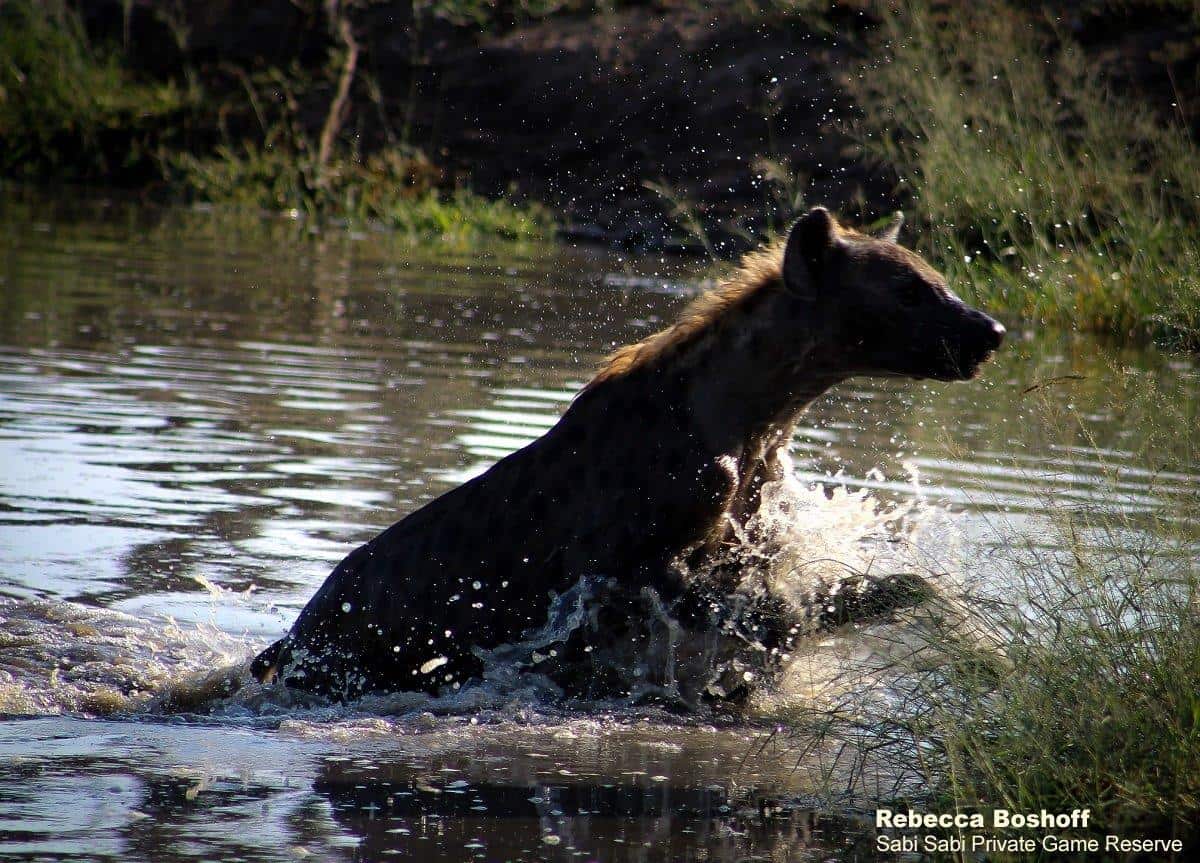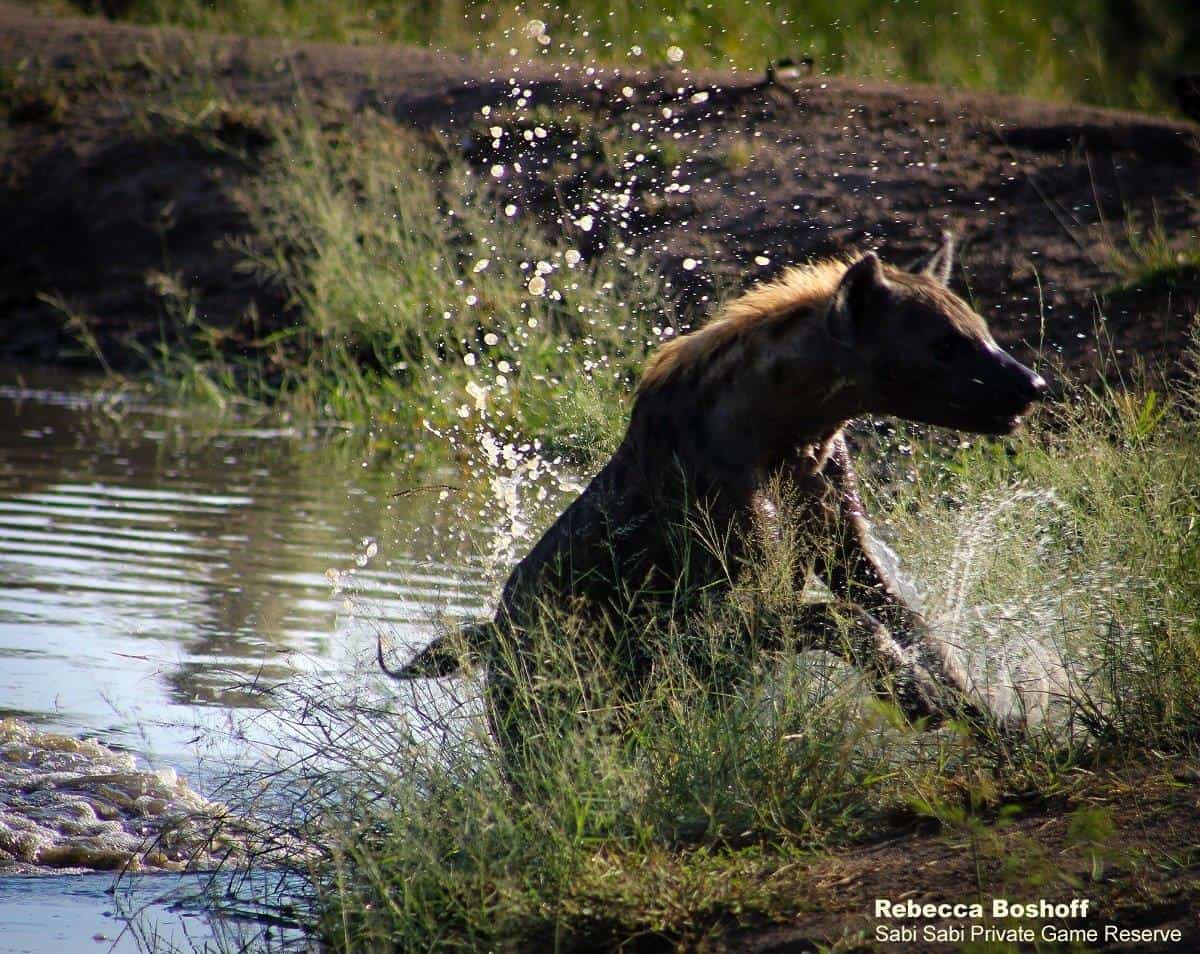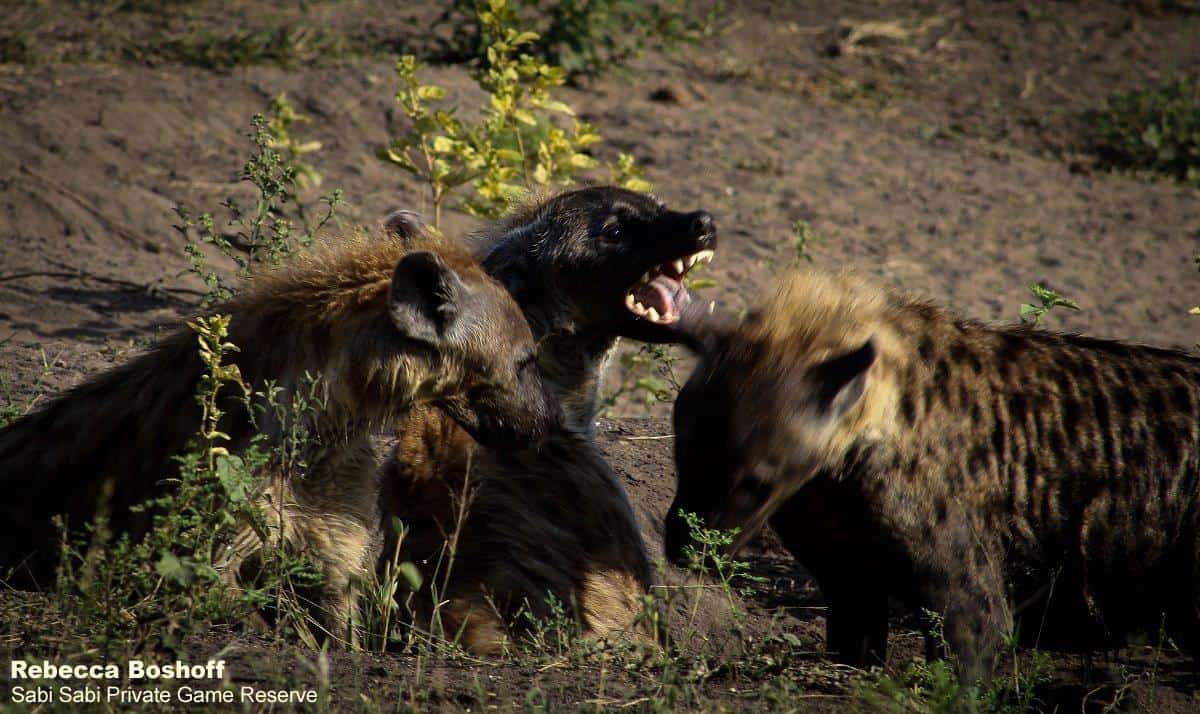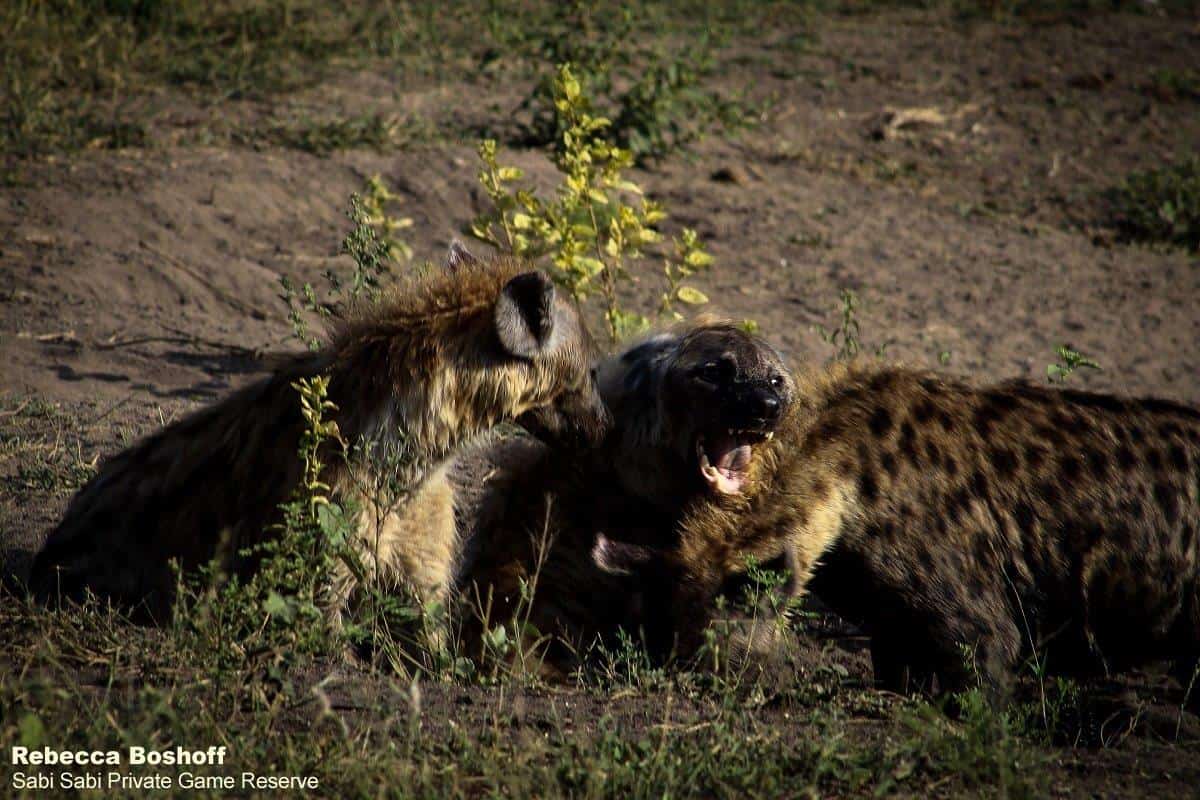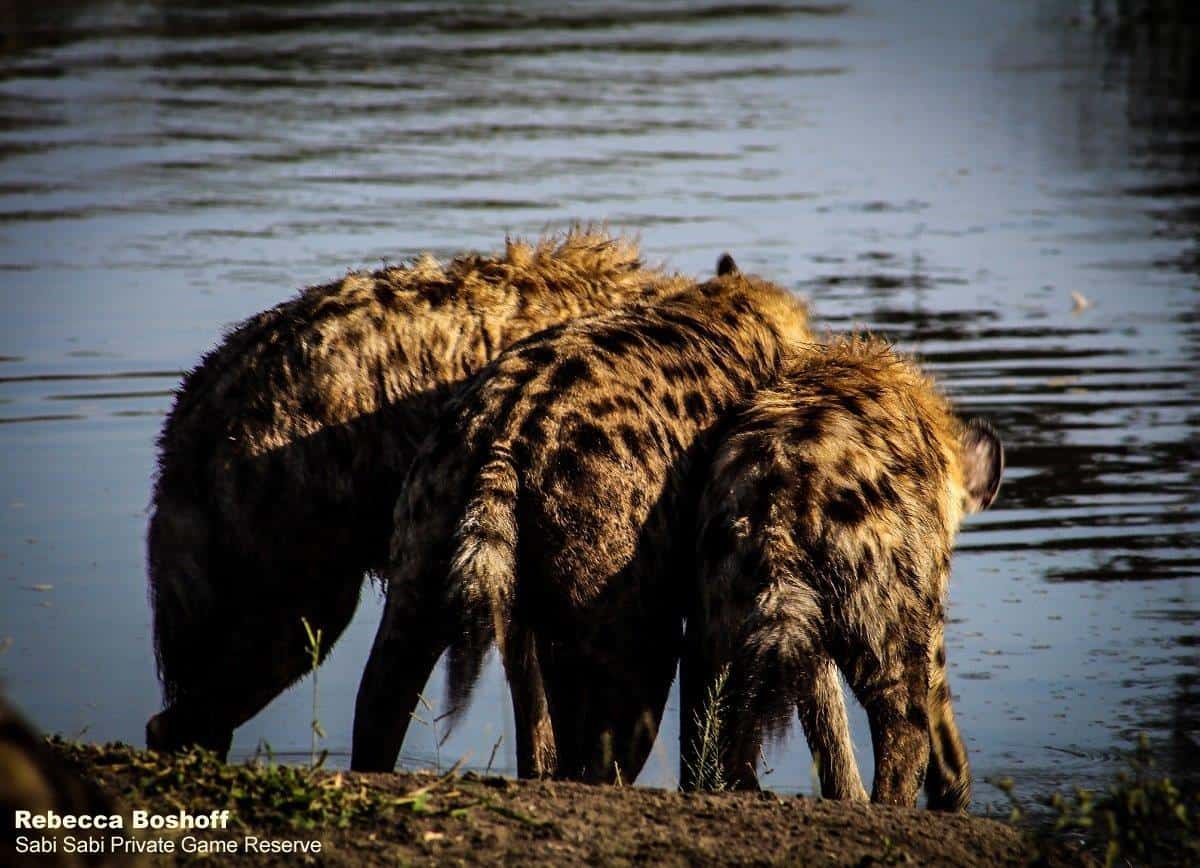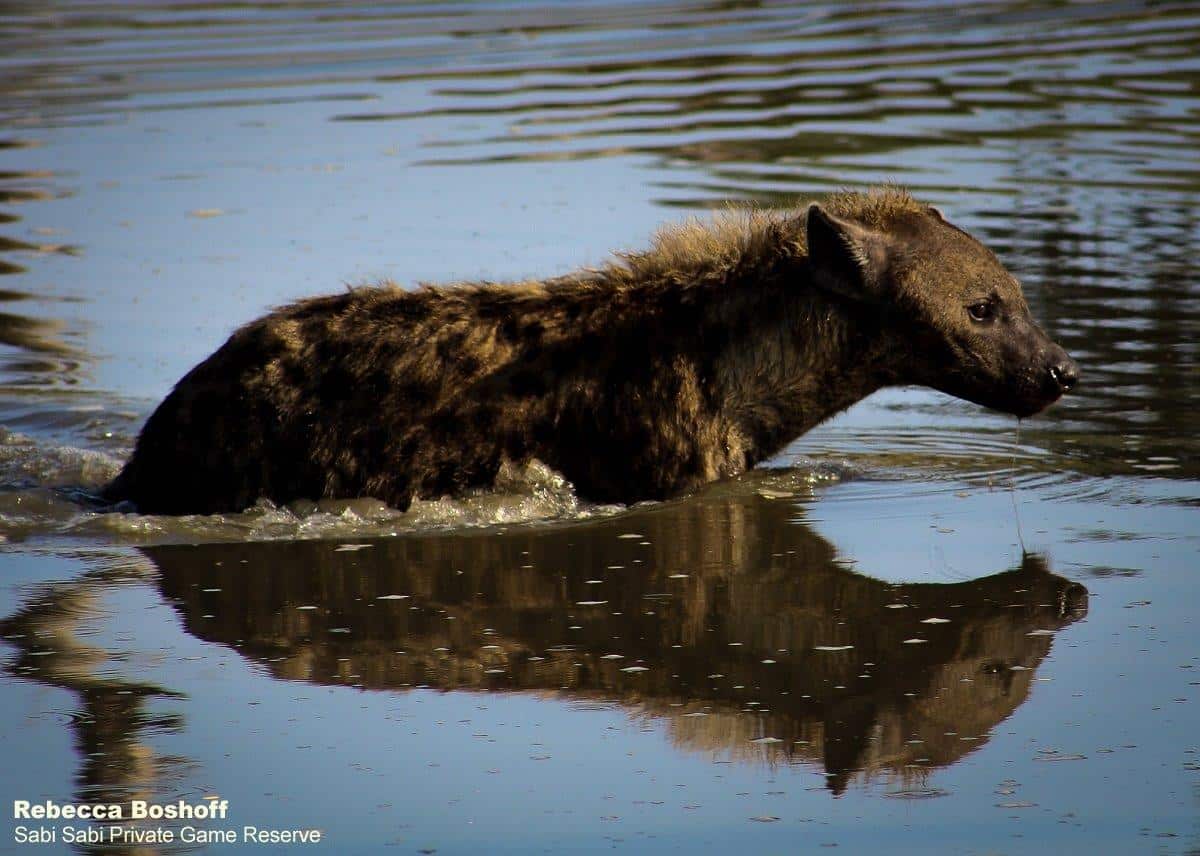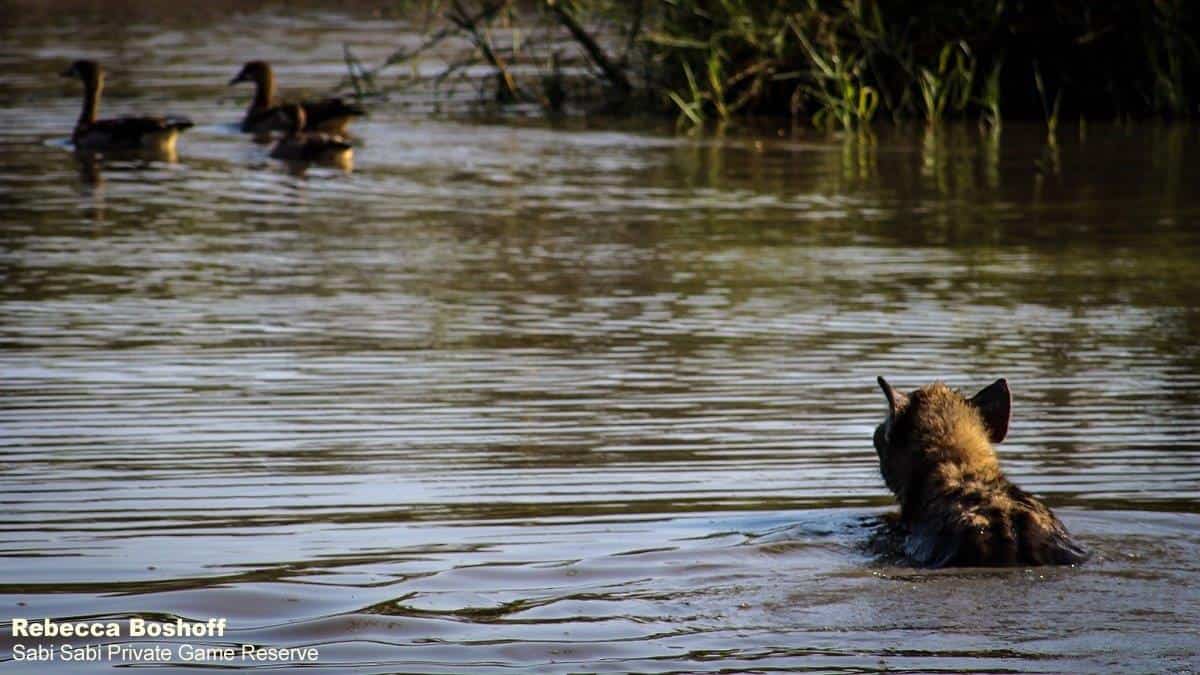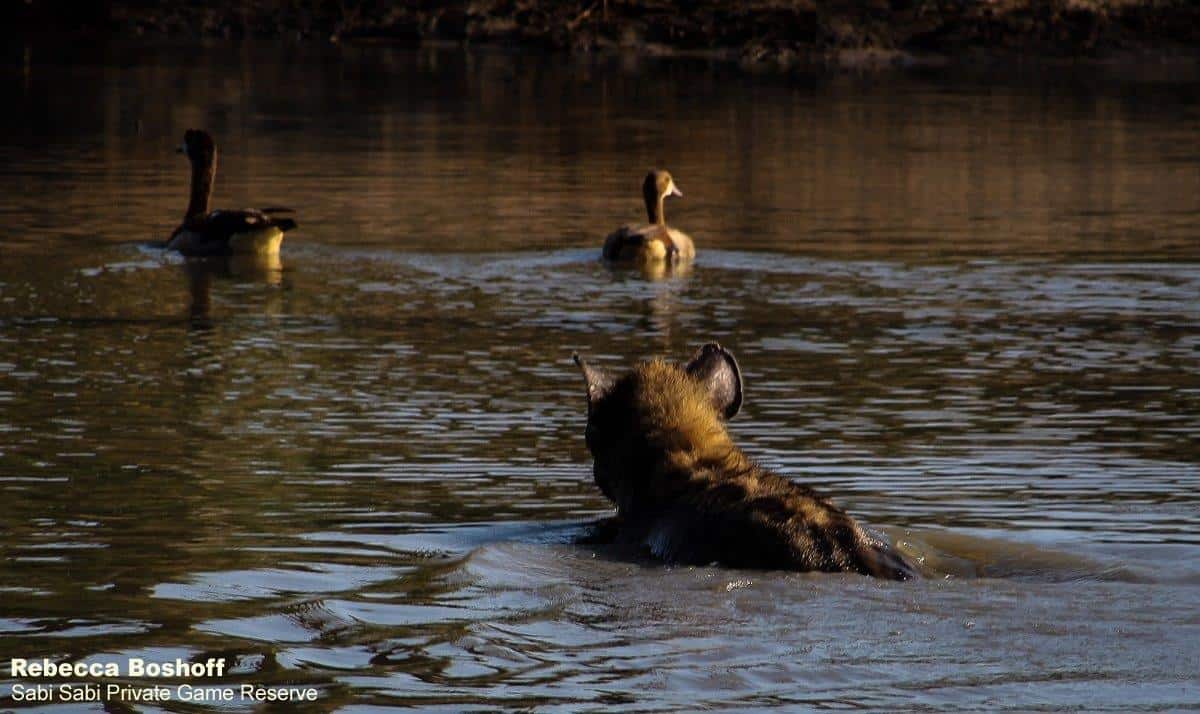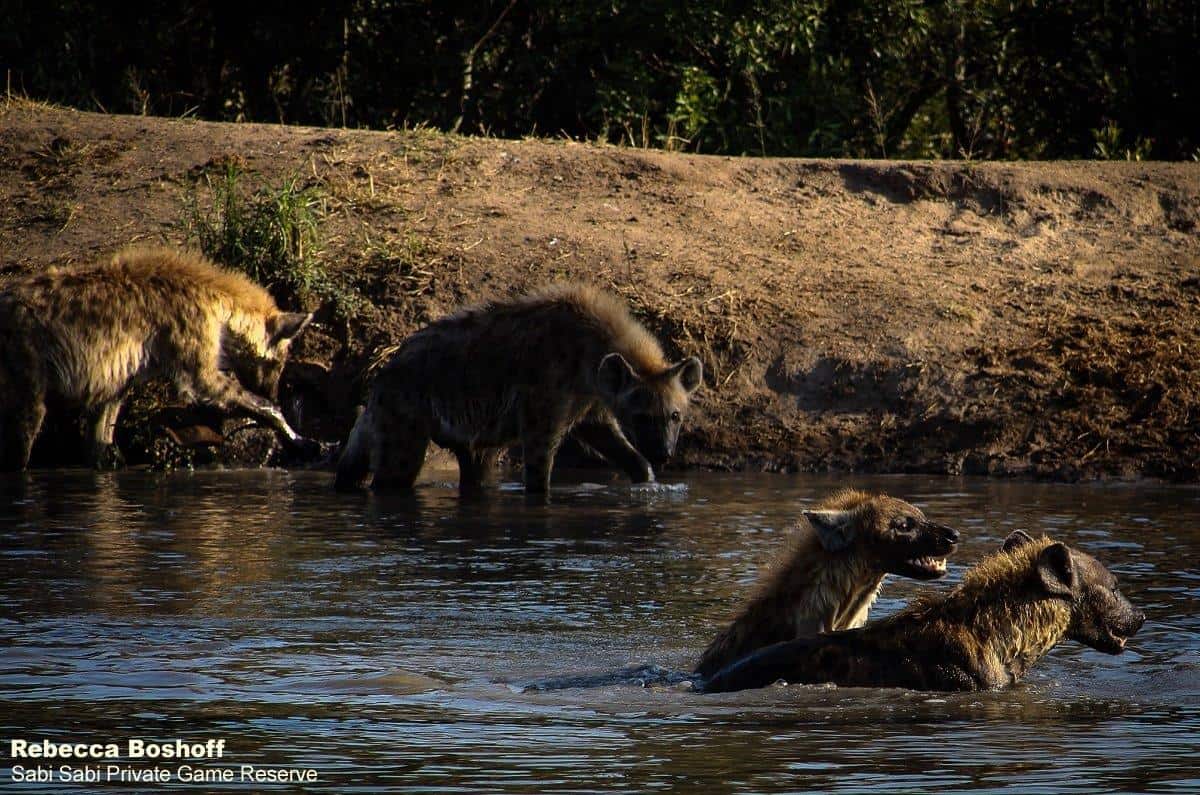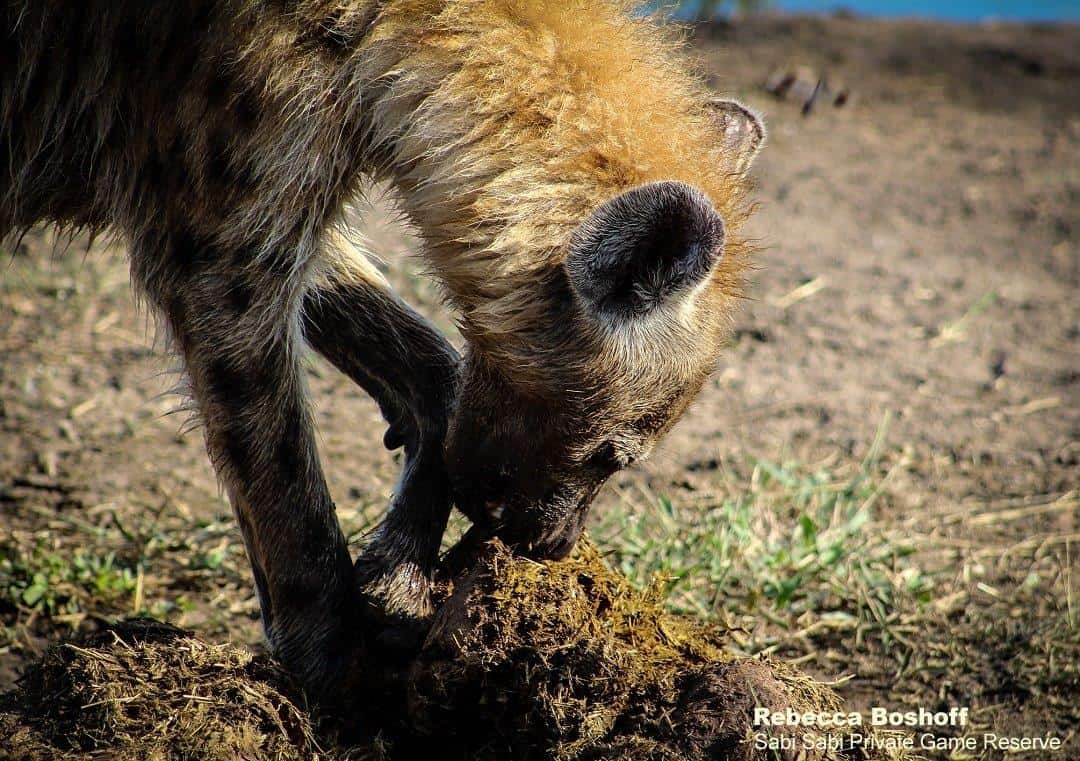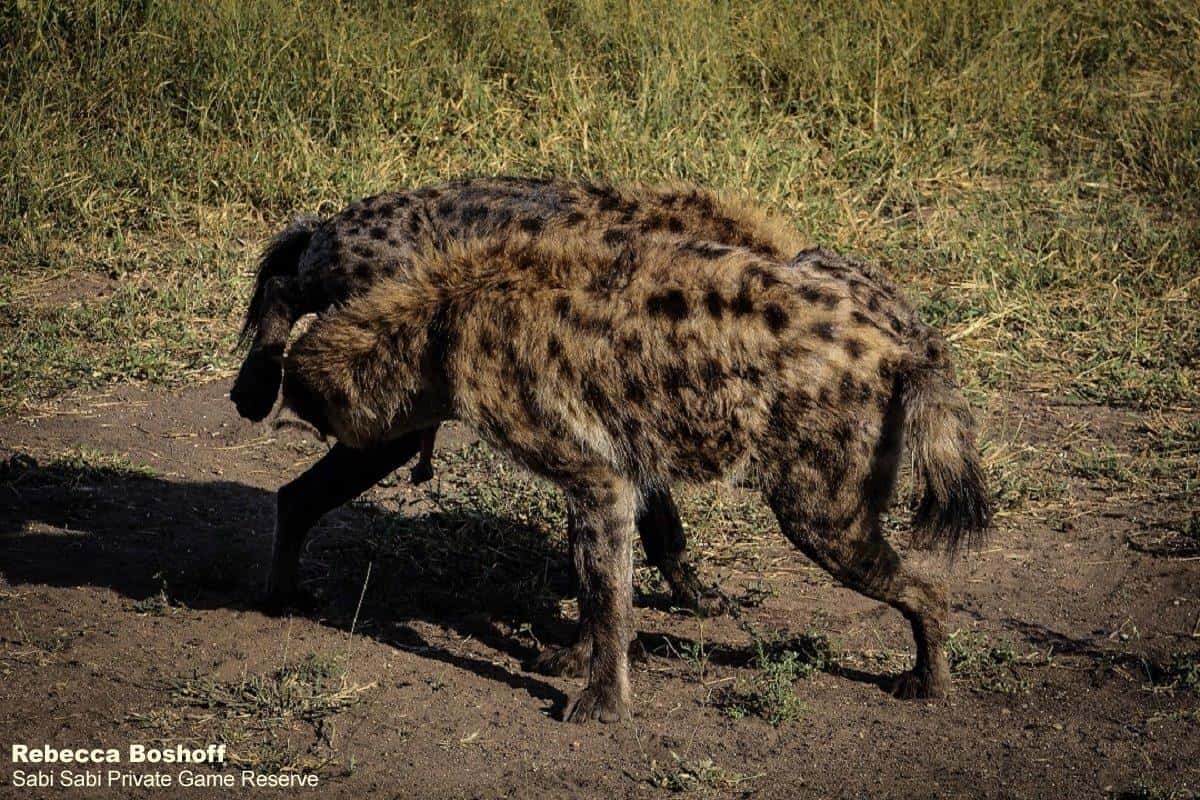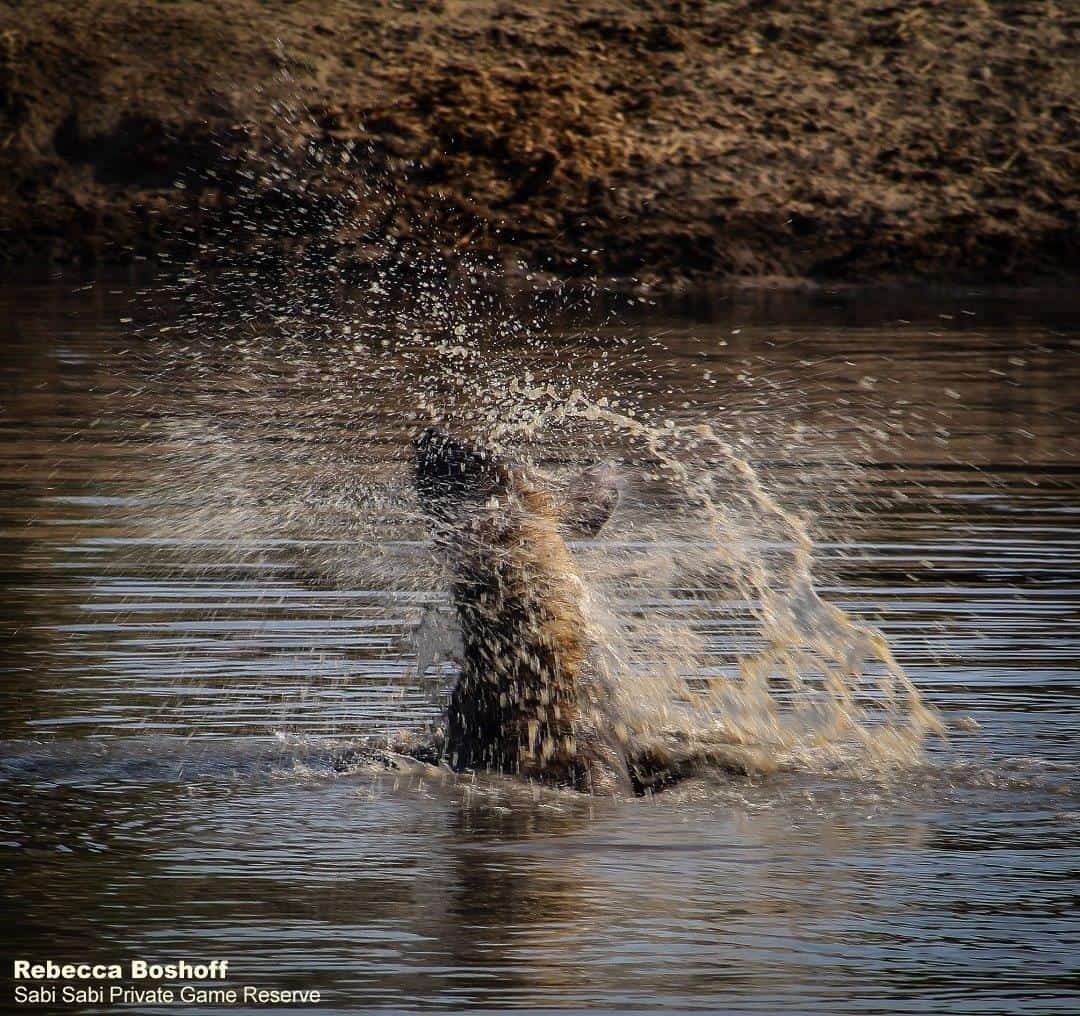 We couldn't help but giggle as one youngster tore off a piece of bark, immediately drawing the attention of another as they bit and pulled in a true tug of war fashion.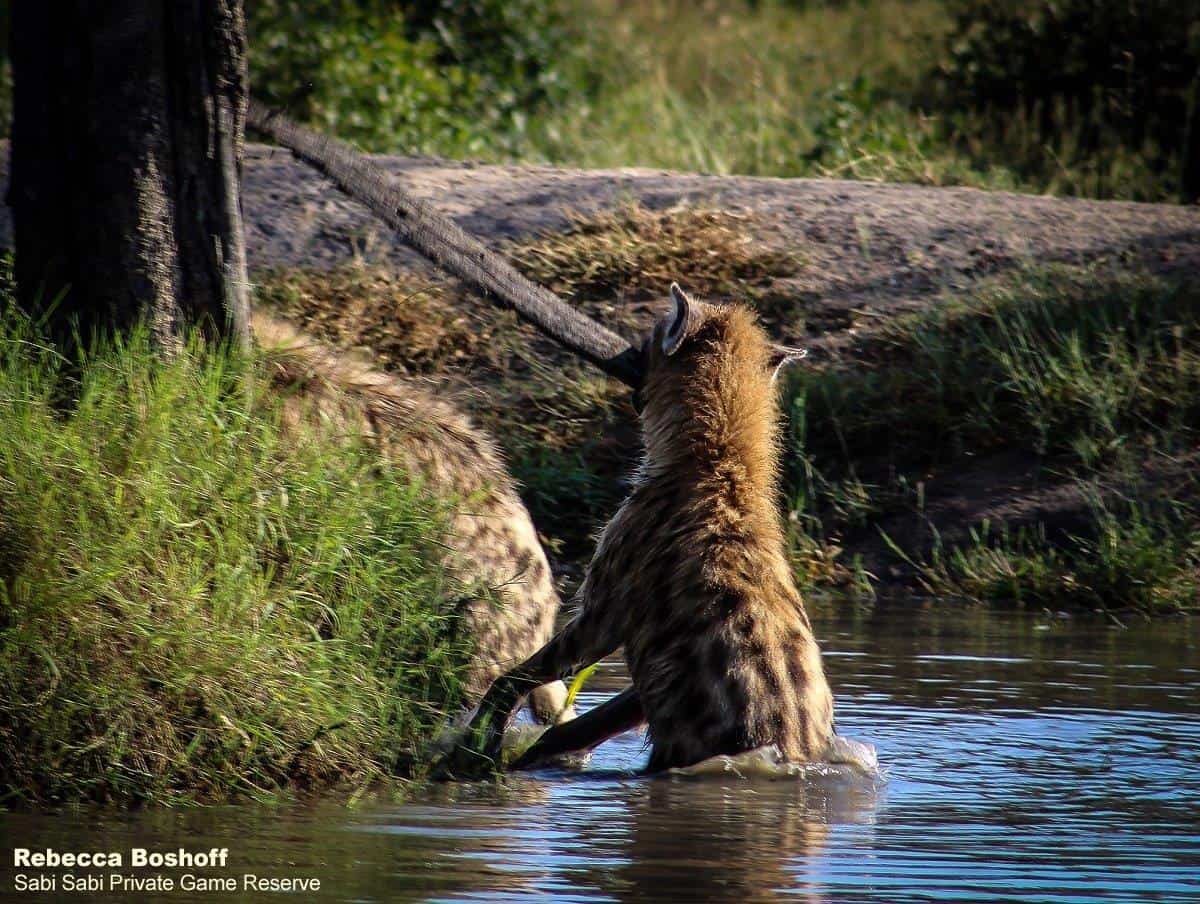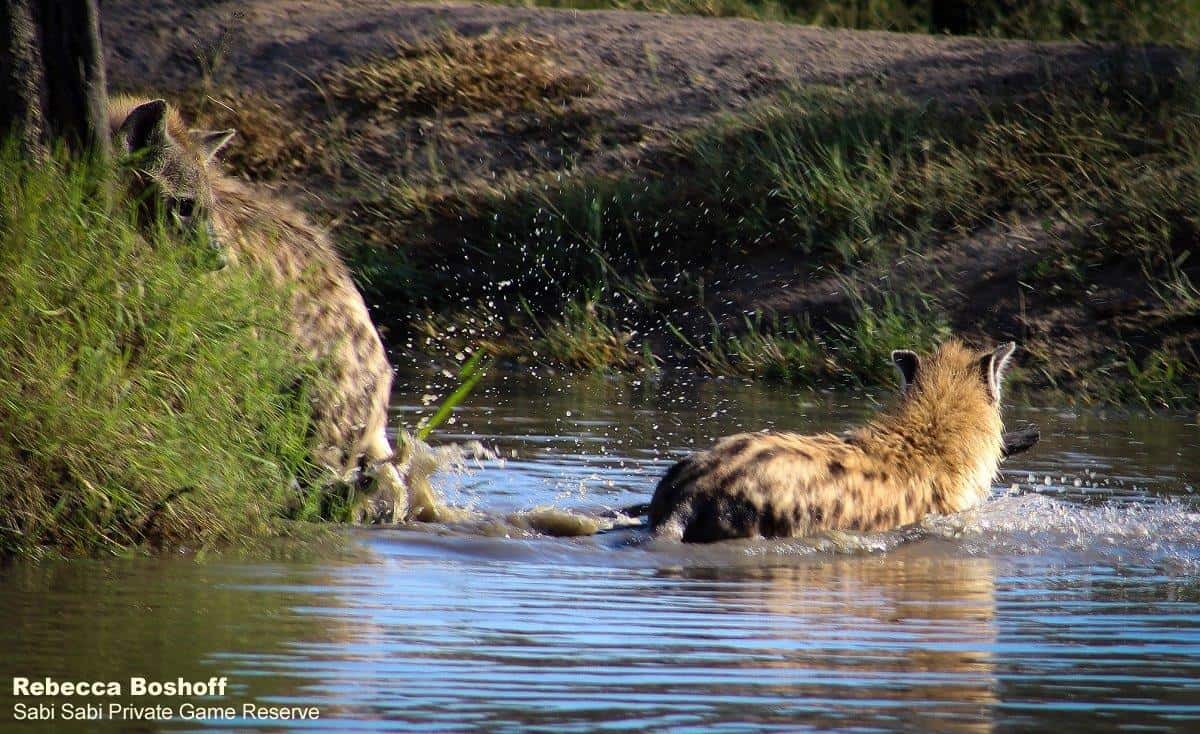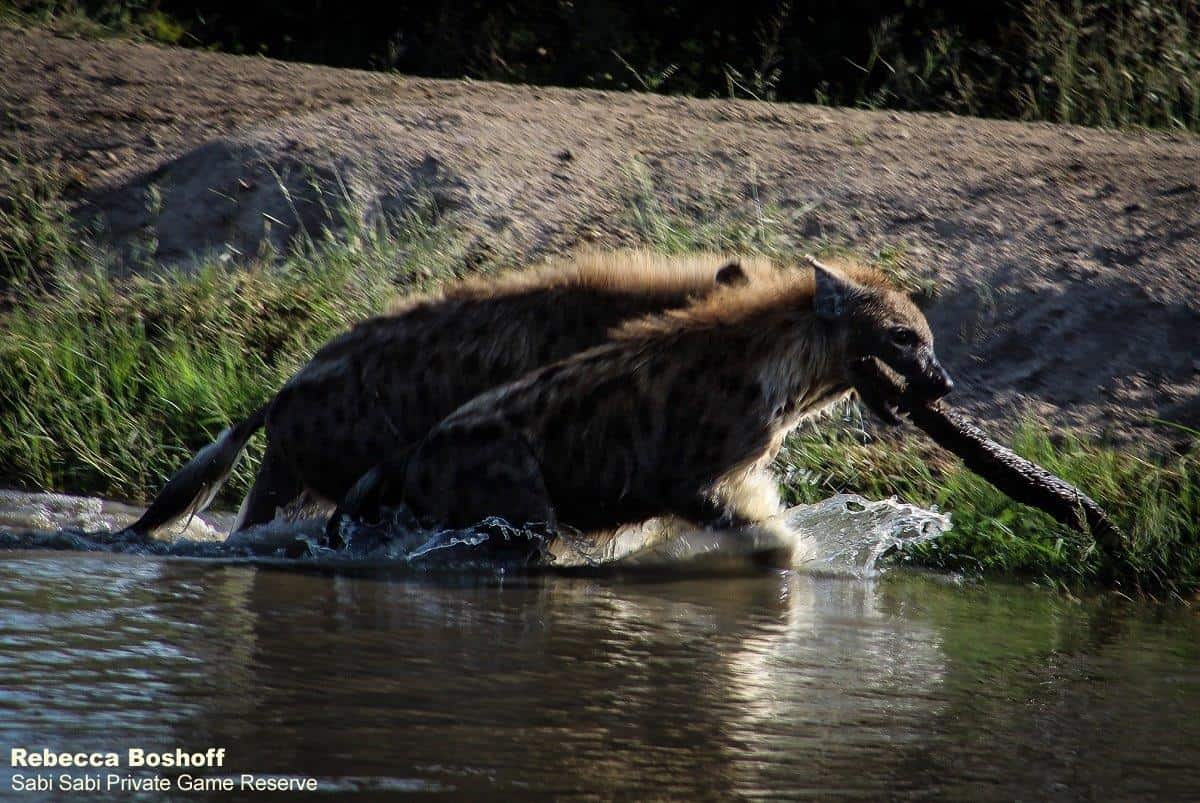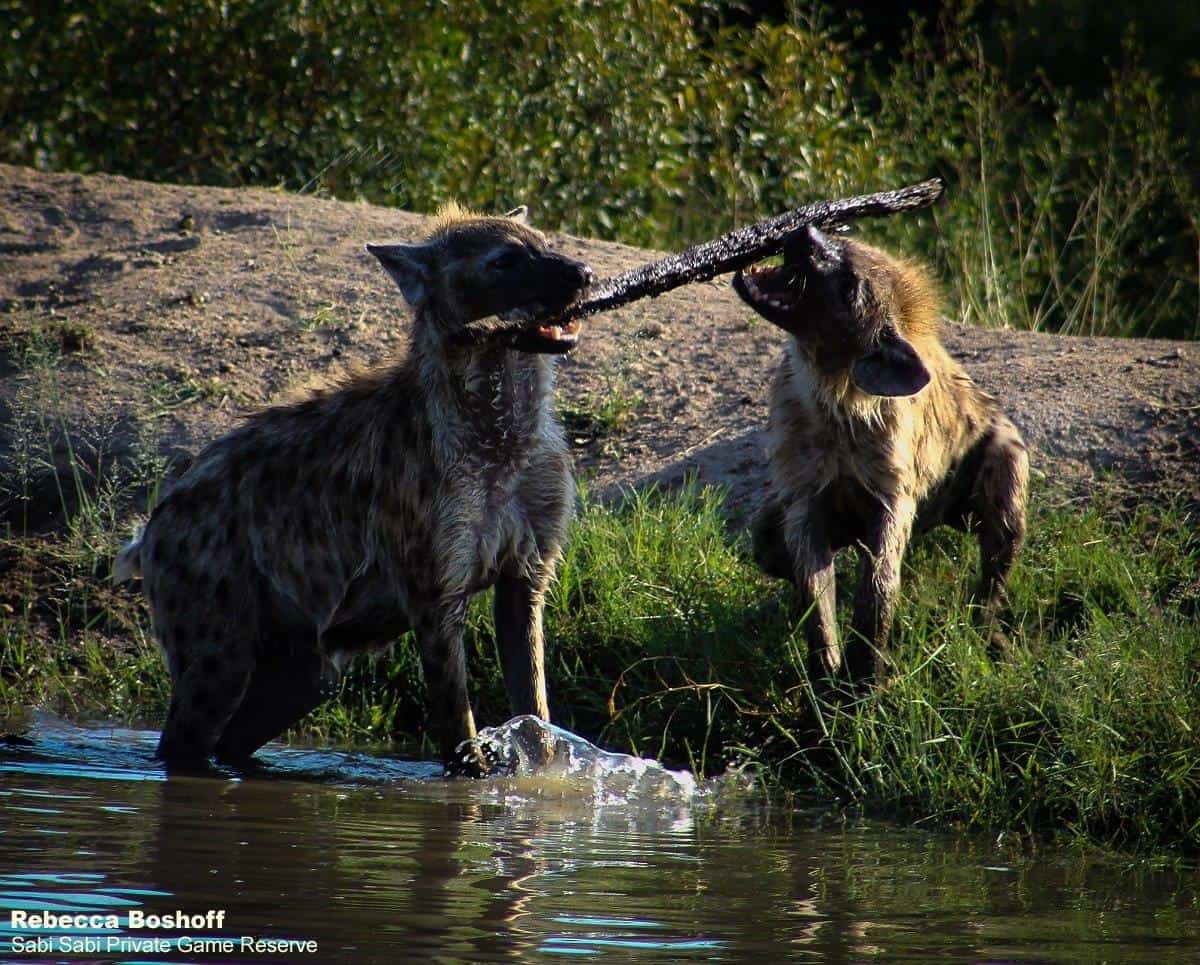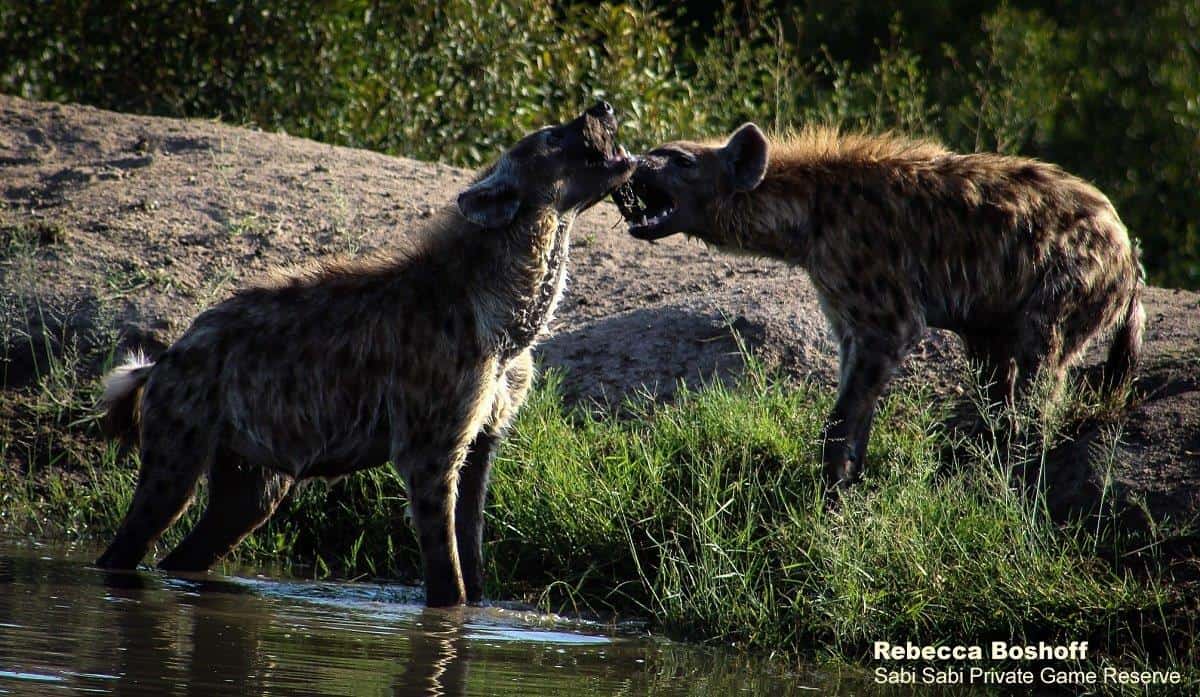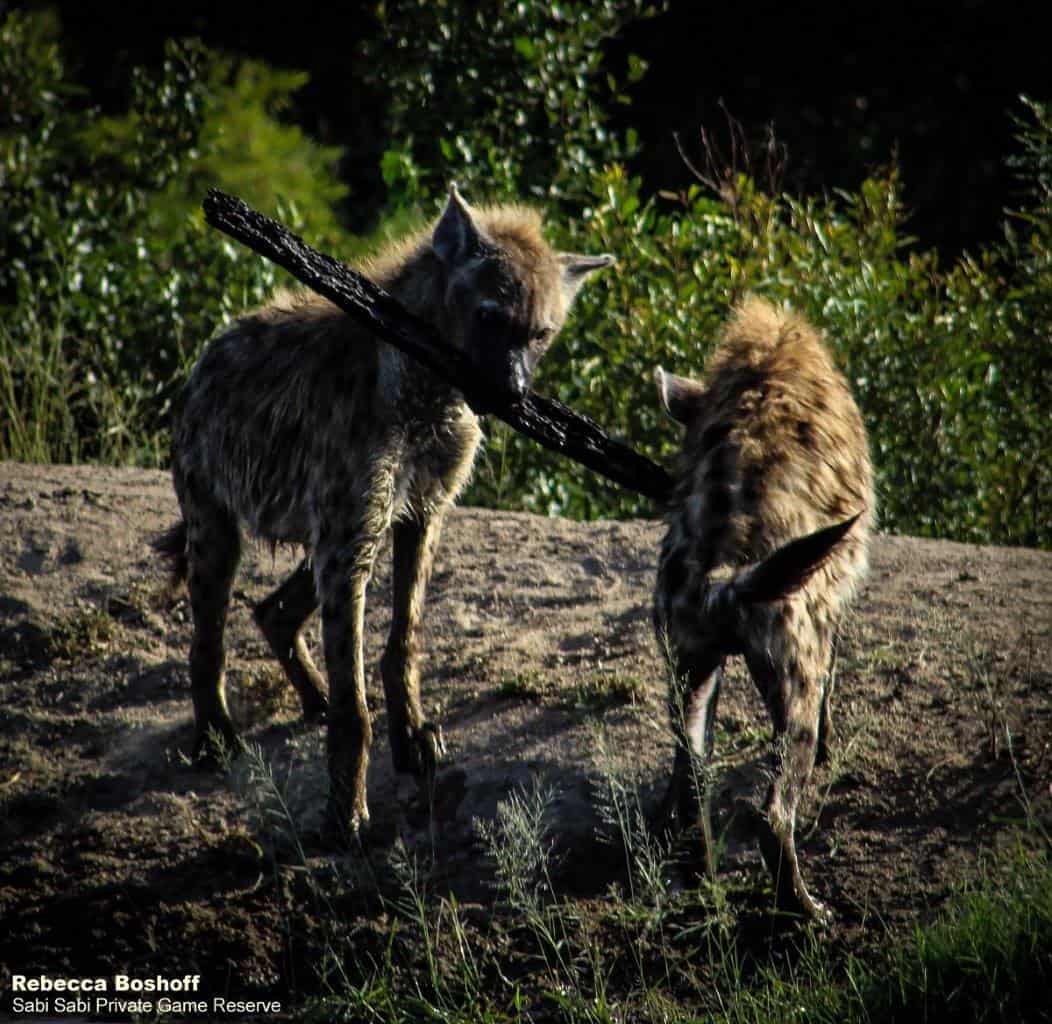 Their curiosity, family bonds and all-around shenanigans always make for an entertaining and wonderful moment to experience out in the bush.
One of my favourite experiences with hyena yet!
Blog and images by Rebecca Boshoff (Earth Lodge Ranger)
Video by Tyron van der Walt (Bush Lodge Ranger)