As the famous Marc Anthony quote says, "If you do what you love, you'll never work a day in your life".
As we have hit just over 1000 blogs and will be sharing our 300th edition of our weekly blog, "A Week in the Bush" with you tomorrow, this blog looks back on the past 100-odd blogs and we will share YOUR favourite 50 sightings.  Thank you all for the continued following and support over the years.  We hope you enjoy it!
There's always one!!!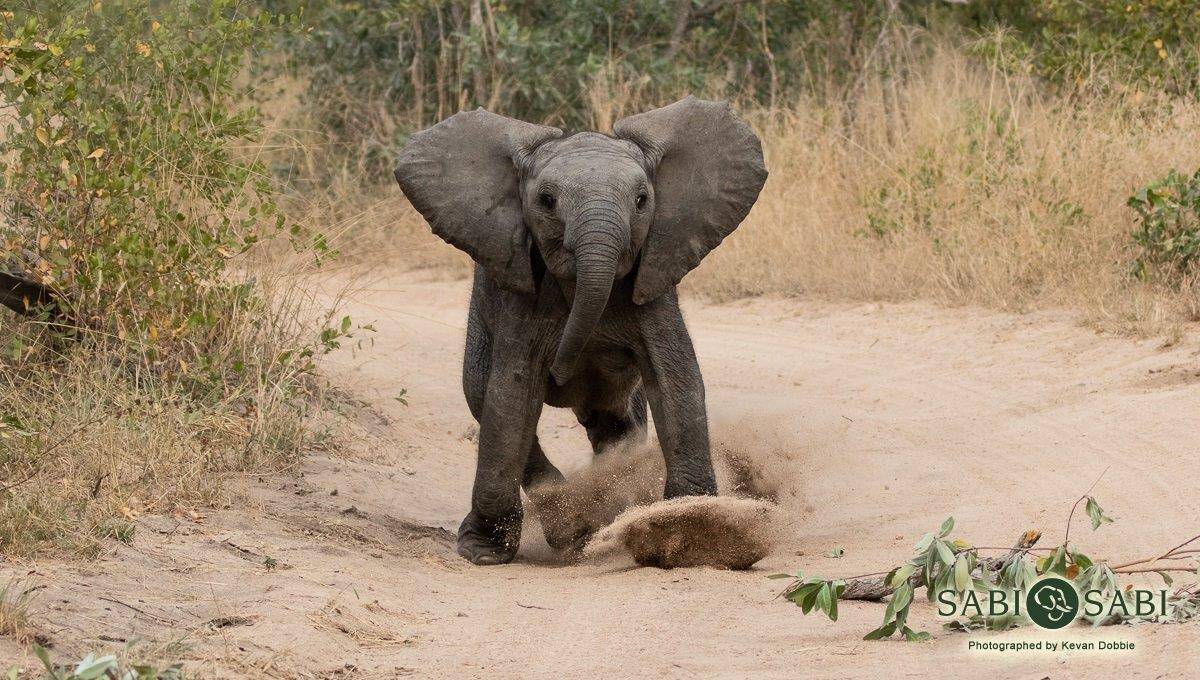 And you thought your traffic was daunting?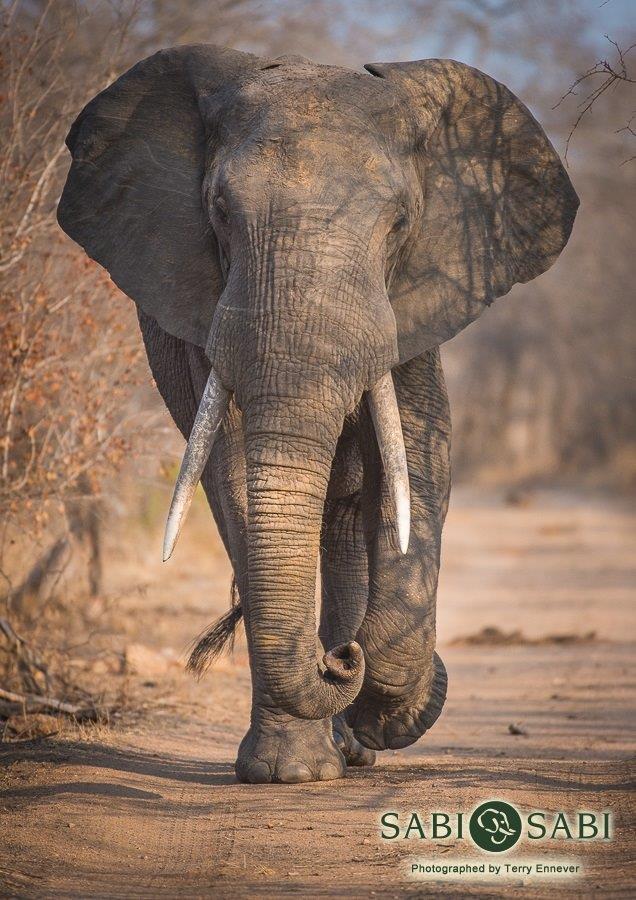 The beautiful Ntsumi female leopard was lucky enough to secure her impala kill in a Marula tree.  Just after sunset she wanted to climb down to go for a drink of water but had a whole clan of Spotted Hyena at the base of the tree, hoping for some scraps to fall.  She was seen scouting every angle, planning her escape route, staring down at the hyenas, waiting for a gap.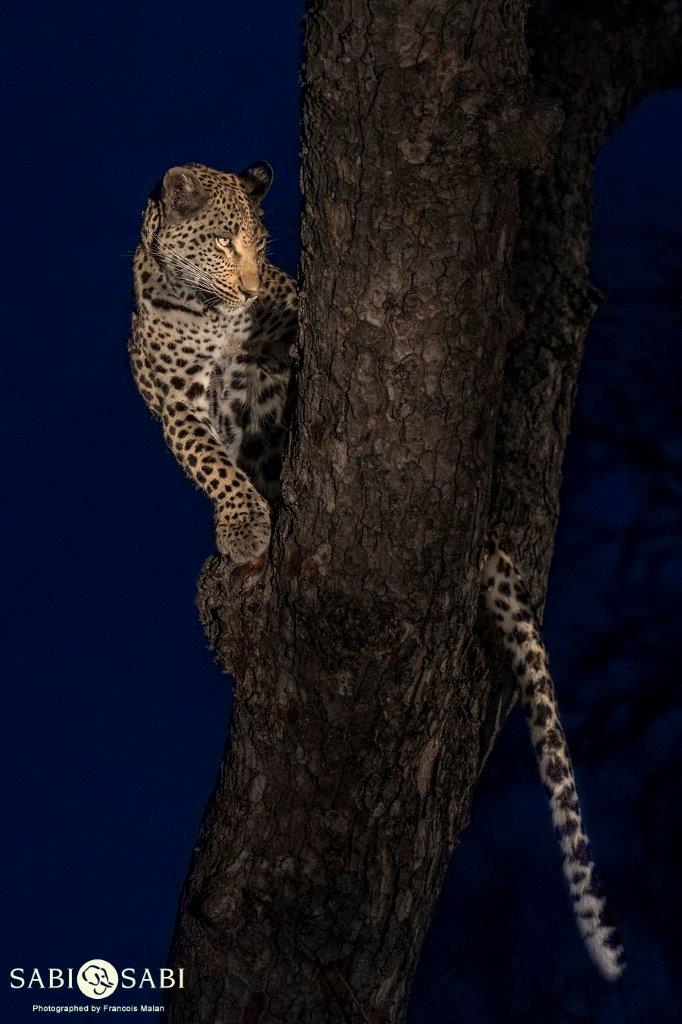 We watched as a journey of giraffe made their way to a waterhole for a drink.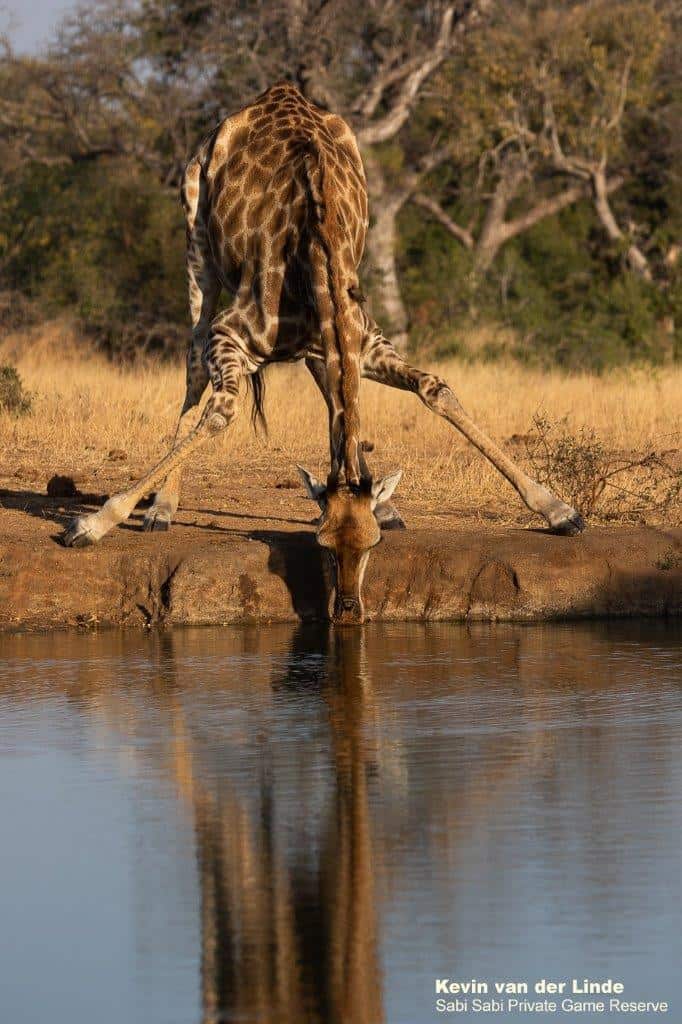 A large visitor to Earth Lodge…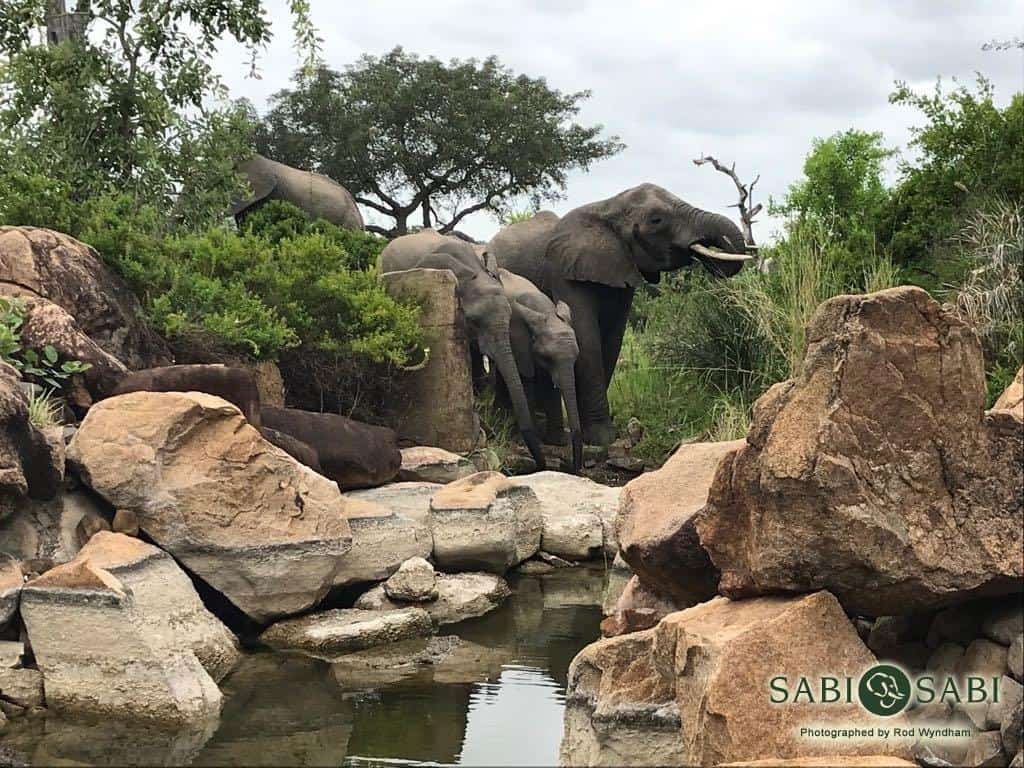 A little visitor to Earth Lodge…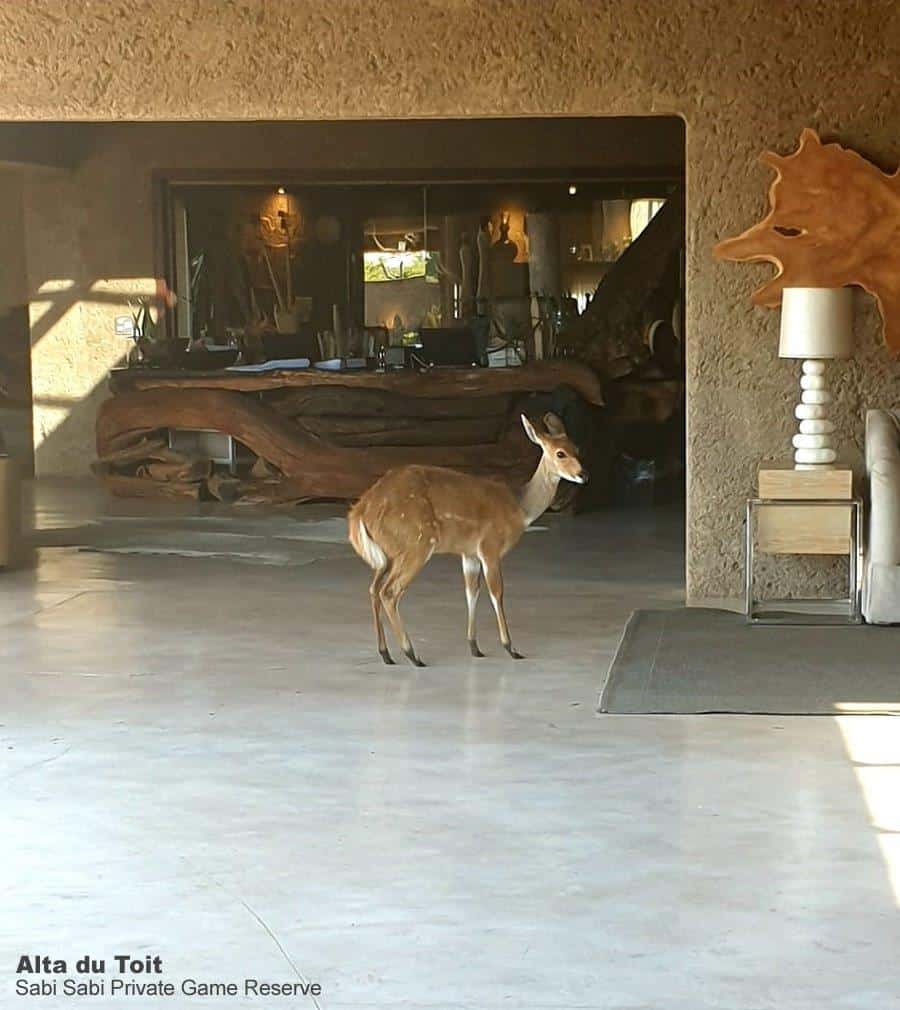 Masters of their craft – these intrepid men and women will not only educate you about our environment and interpret the wonders of wildlife, but will entertain you with their immense knowledge, spotting the smallest living creatures, to the largest land mammals and everything in between.  We salute you, this team that is part of our family and tirelessly lead our guests on amazing and unforgettable safaris…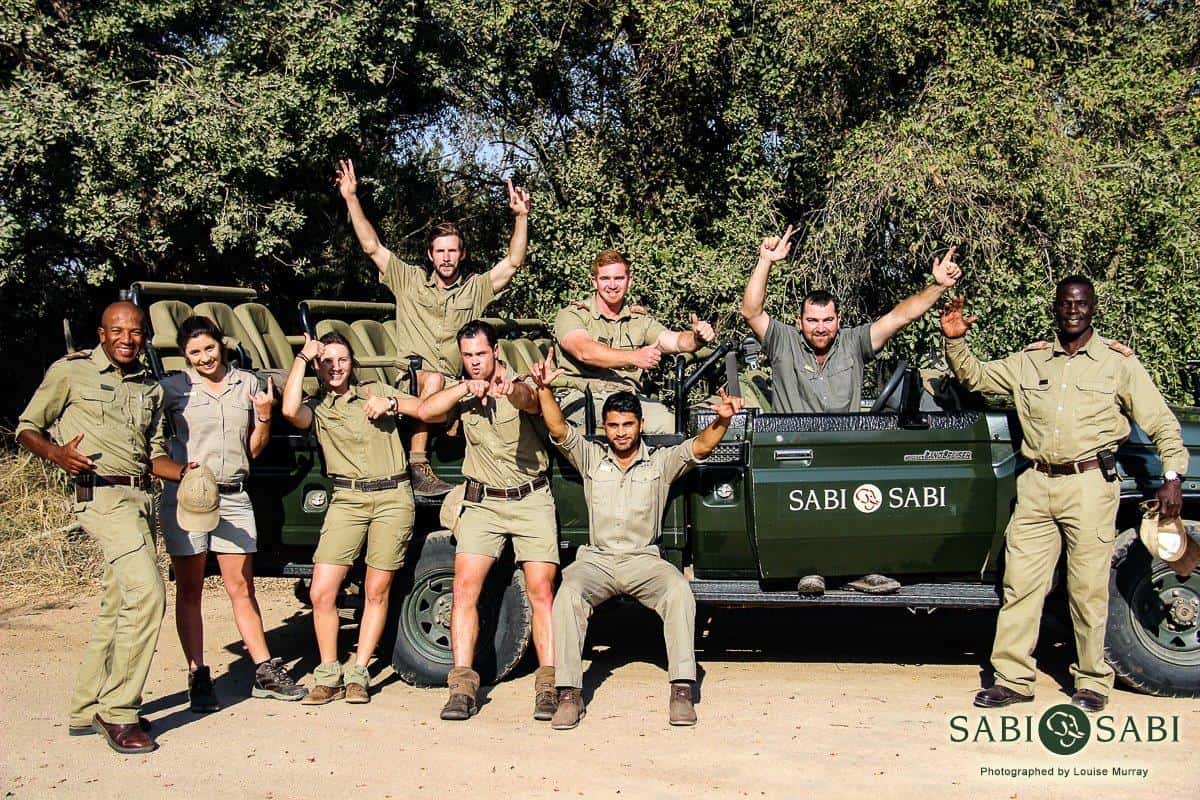 Cuteness overload as Kigelia's cub peered out from behind some rocks.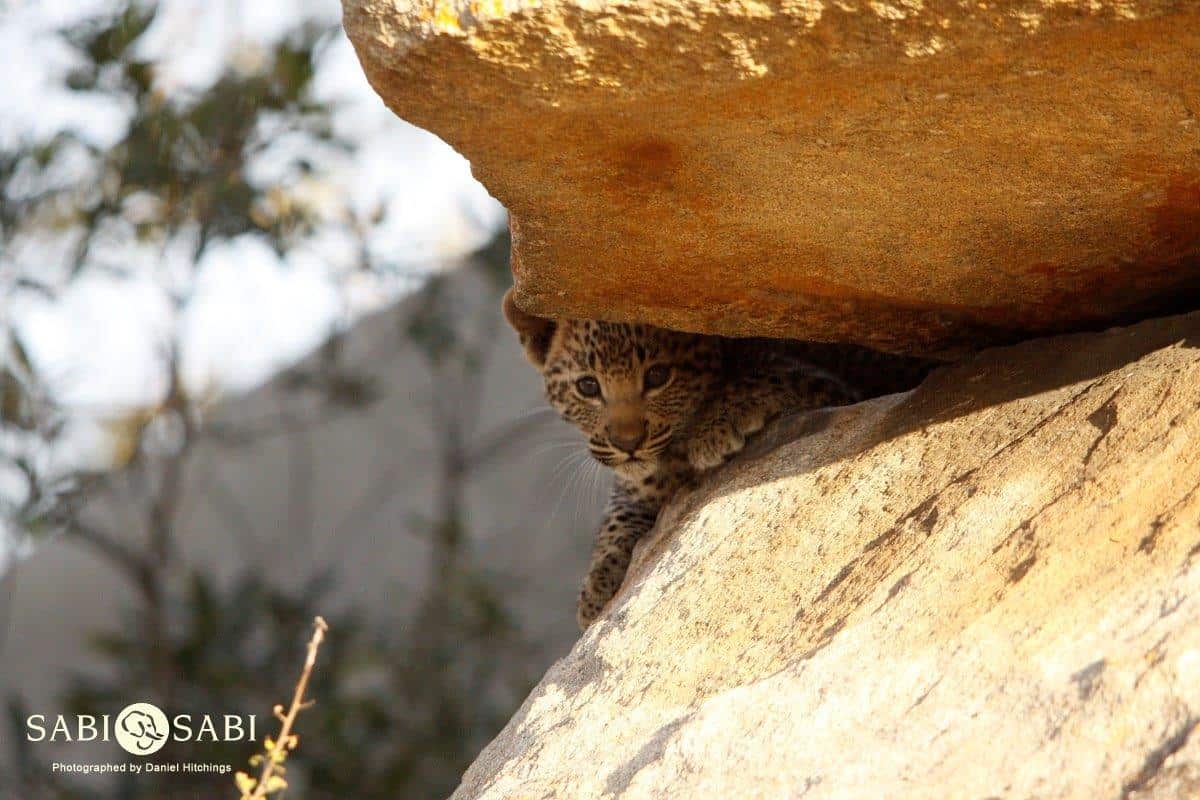 While watching some impalas drink at a waterhole, our attention shifted towards a sudden cloud of dust that turned out to be two warthogs fighting.  The one was flipped on his back and was quickly back on his feet and out of there, running into the bush leaving the victor to trot around proudly.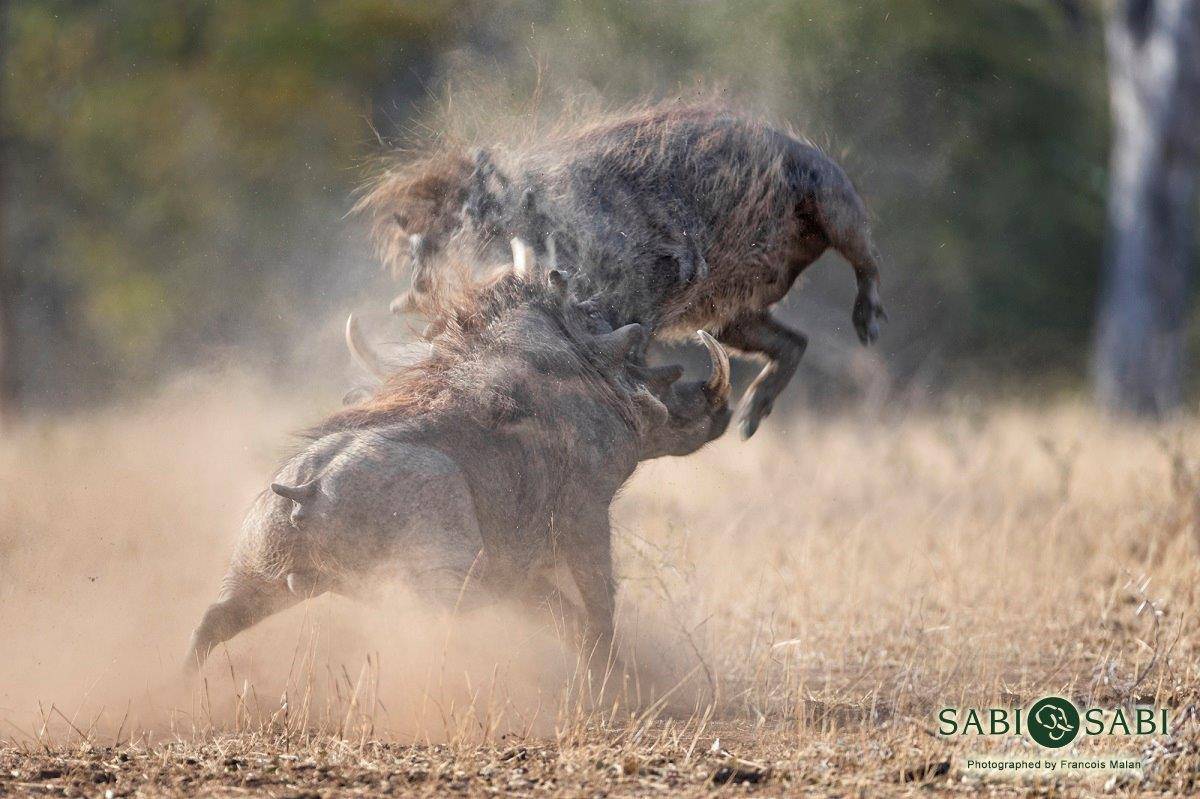 The stripes on the face of this zebra was accentuated by the beautiful orange hue of the setting sun.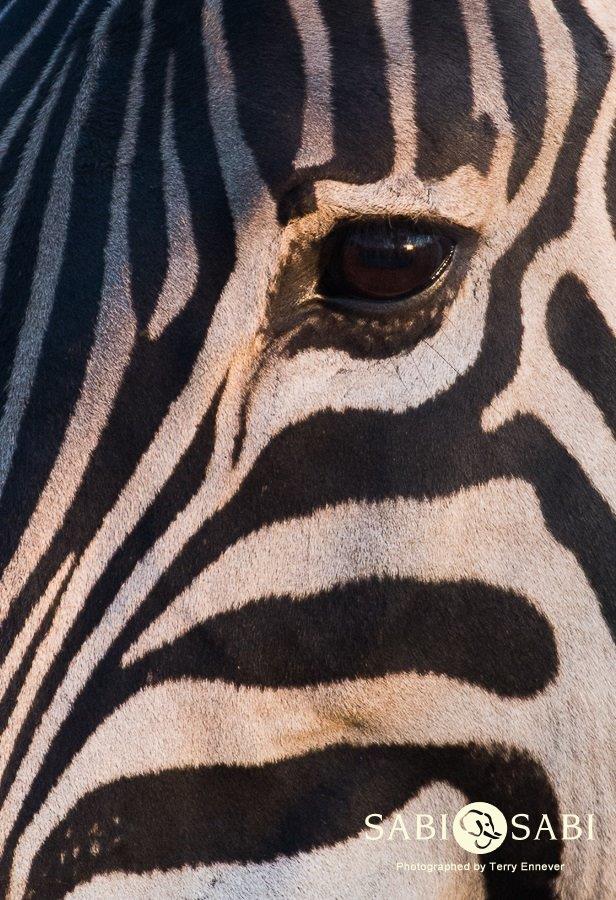 We came across White Dam male leopard up in a big Marula tree, with a clan of hyenas not too far away from him, chewing on the remains of a carcass.  We think the male leopard made the kill and the hyenas stole it away from him.  While the hyenas were not looking, he quickly jumped out of the tree and walked away.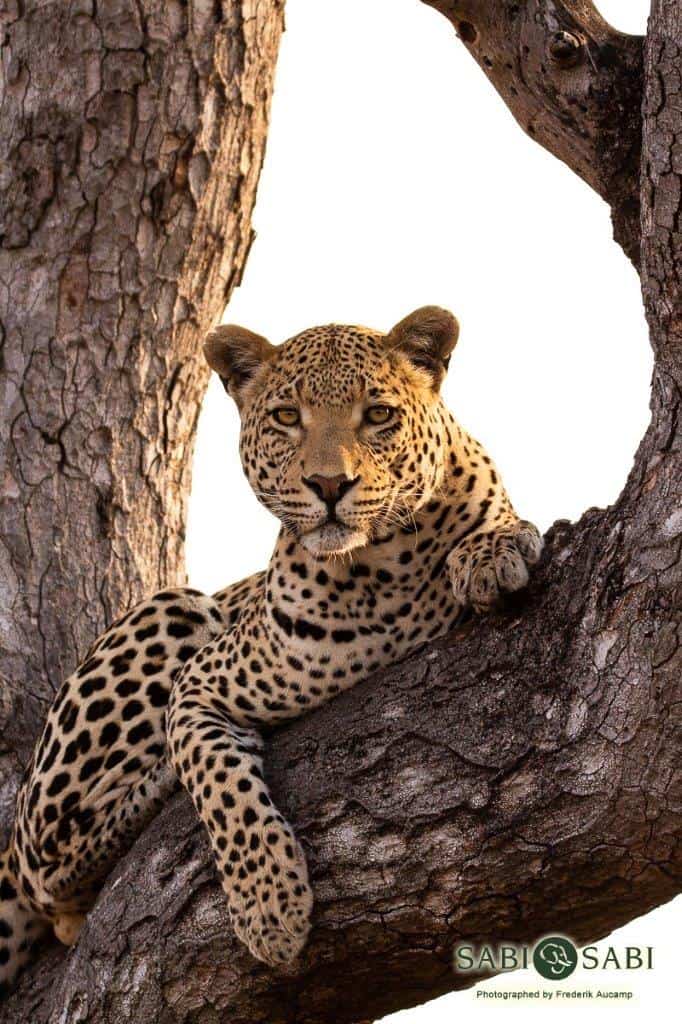 An elephant bull makes his way onto the roof of Earth Lodge to feed on some juicy leaves!
30 November 2019 – Annual "Big Birding Day" and a small group of rangers put themselves up for the challenge of identifying as many birds in our area over a 24-hour period.  Teamwork and a love for the bush pushed them on, allowing for a whopping 184 birds listed!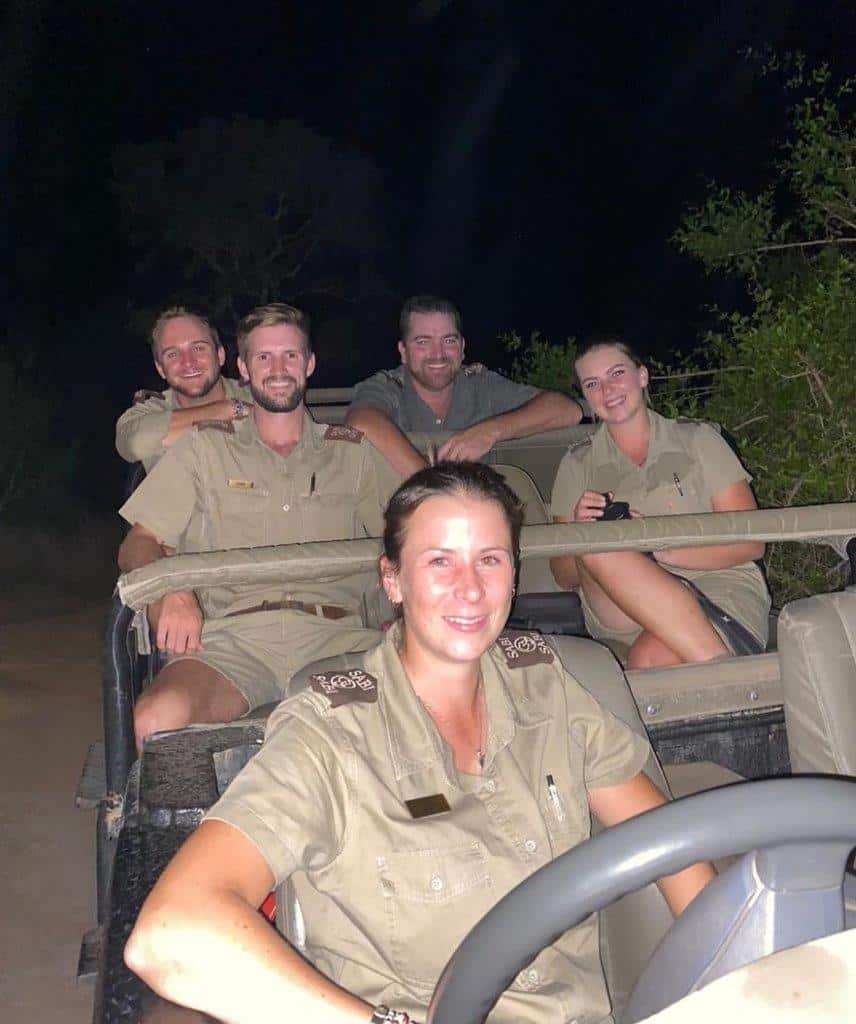 We found Ntsumi resting in a Marula tree after a good impala meal, along with several hyenas waiting patiently under the tree for scraps.  She never had a care in the world!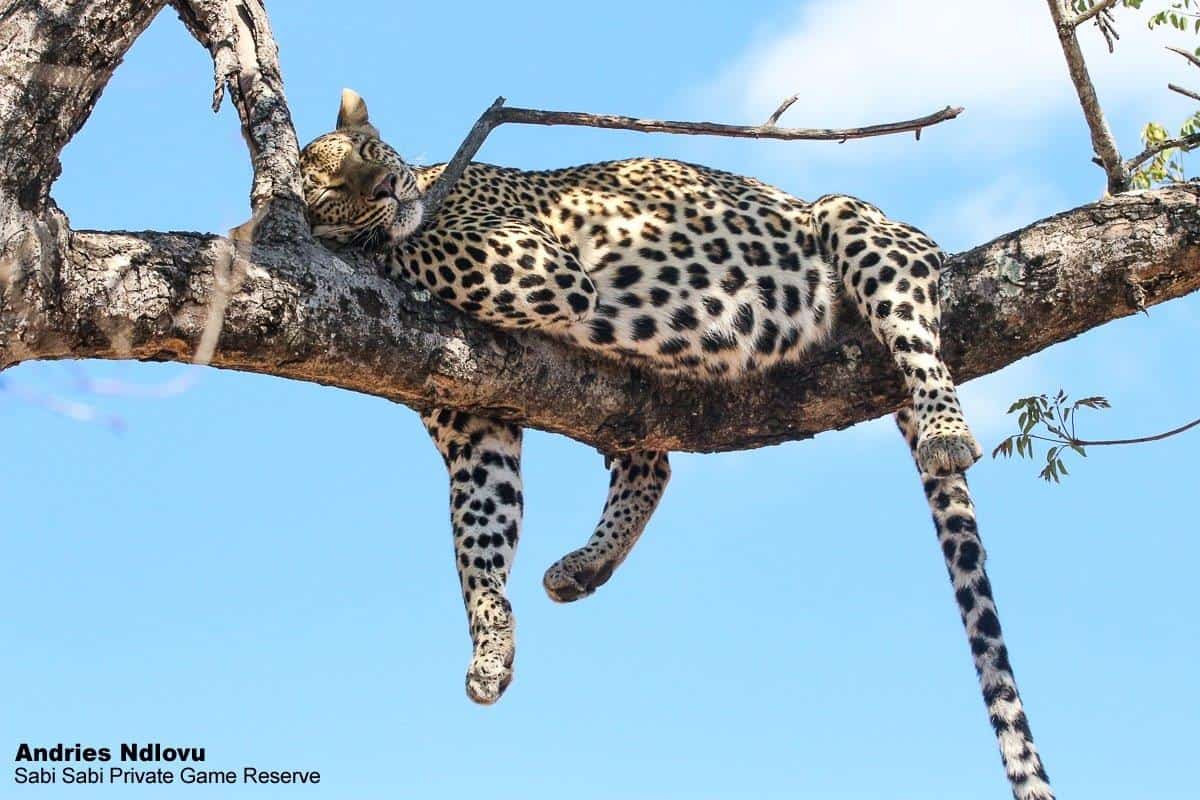 This curious elephant calf decided he was bigger than the game and gave our vehicle a little charge!  It wasn't long after that he realised he was well out of his league and ran straight back to the safety of mom's legs.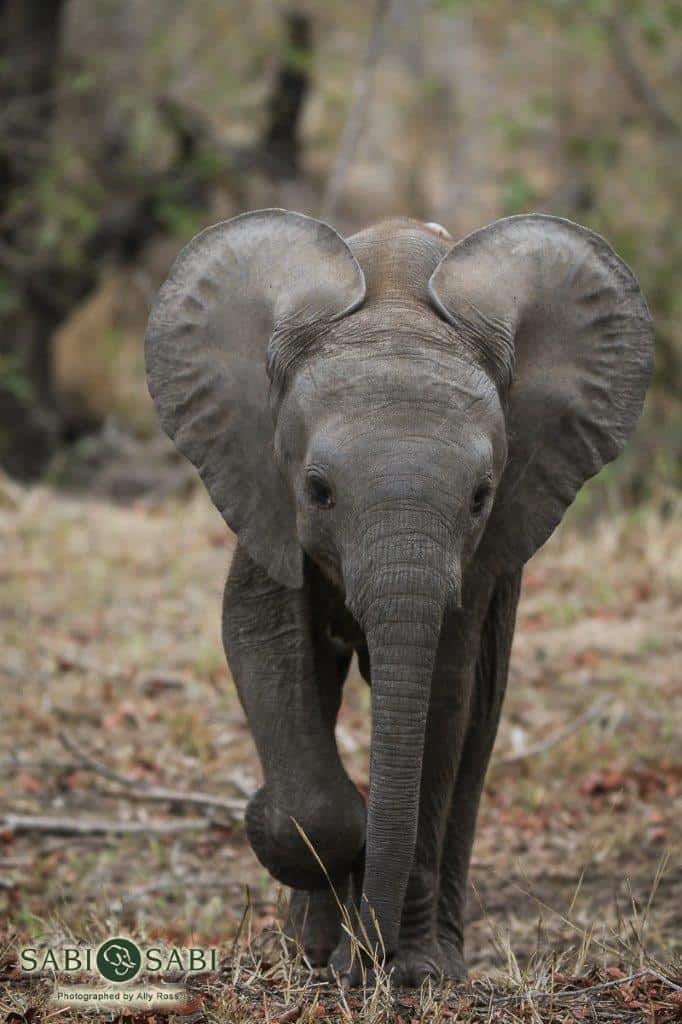 As we came around the bend, we couldn't contain our excitement as we spotted this female impala giving birth.  He we see the mother cleaning and encouraging the newborn to get moving.
This little elephant calf amused us with his cheeky, larger-than-life attitude.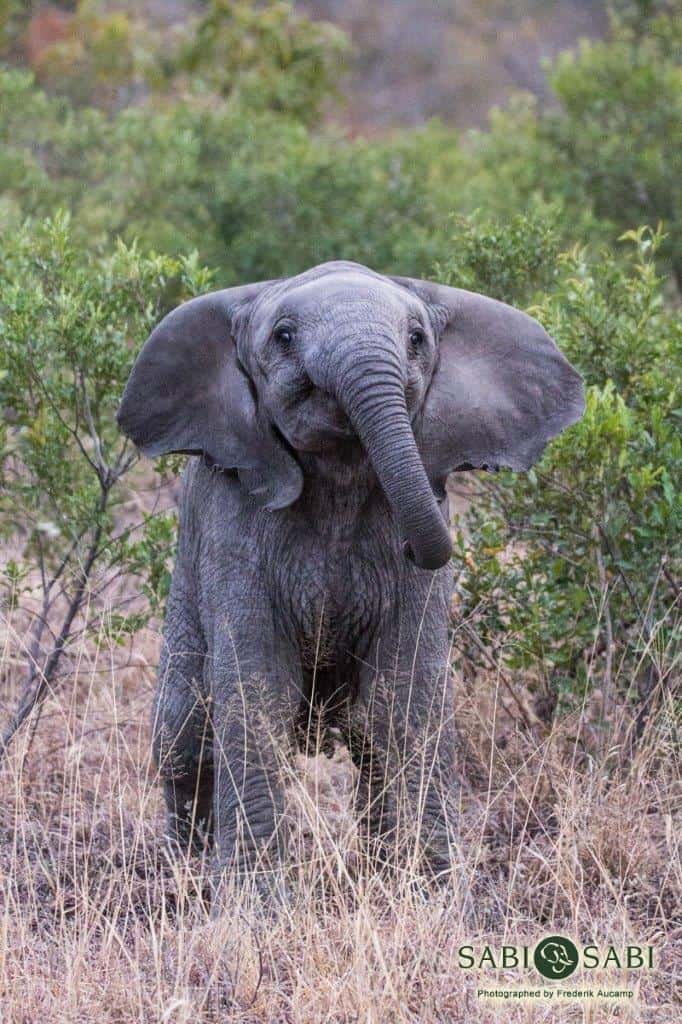 We had a super exciting surprise when we spotted an elusive Honey Badger moving quickly through the grass.  With the vehicle's engine off, we rolled forward in "stealth mode" and were lucky enough to catch a glimpse of this gorgeous Honey Badger as he or she paused in the road to check us out.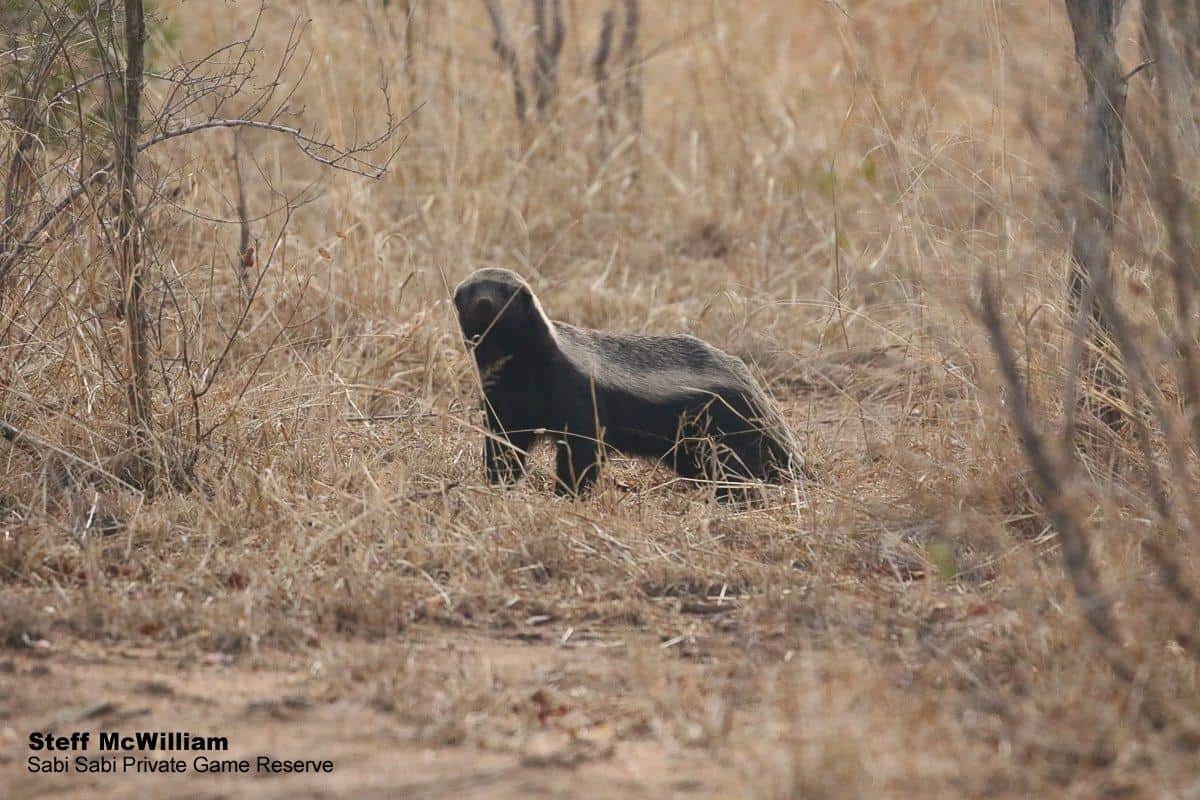 Kigelia's adventurous cub back in July 2019.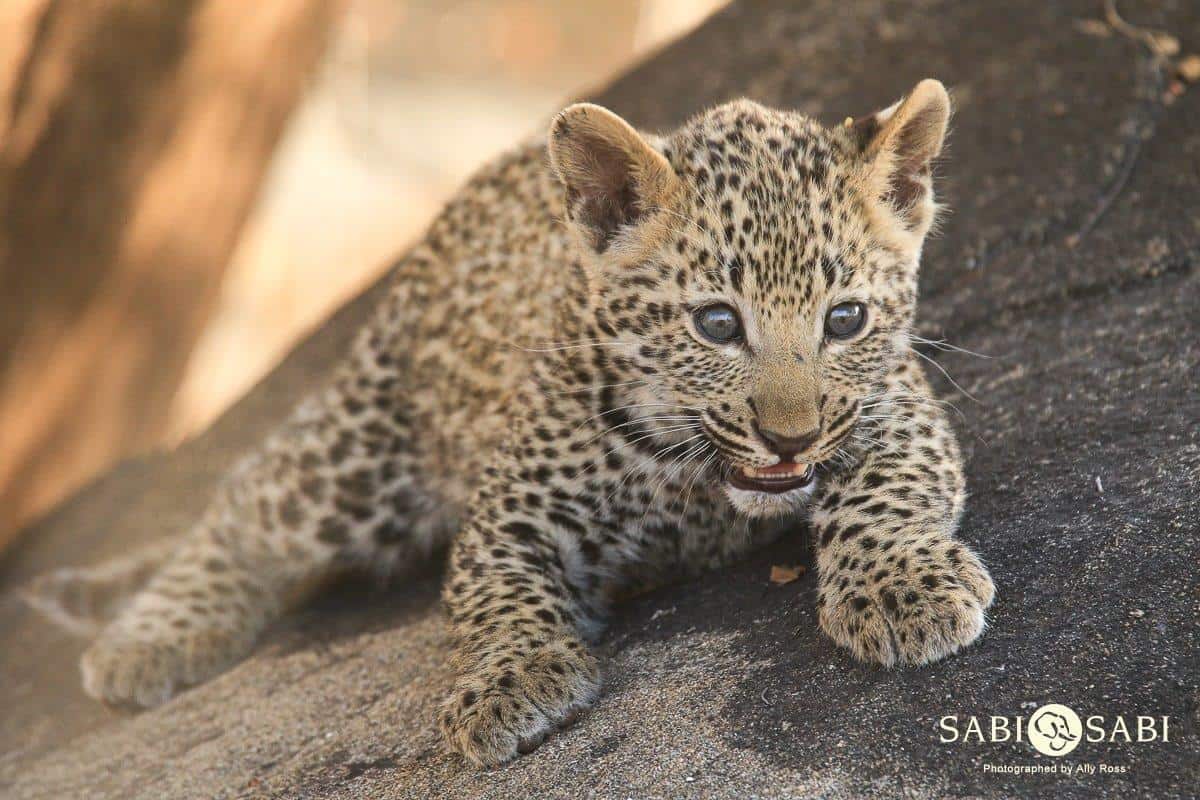 After catching a duiker during the evening, the Msuthlu female leopard was having her last few bites before deciding to rest, giving guests a great opportunity for some photographs.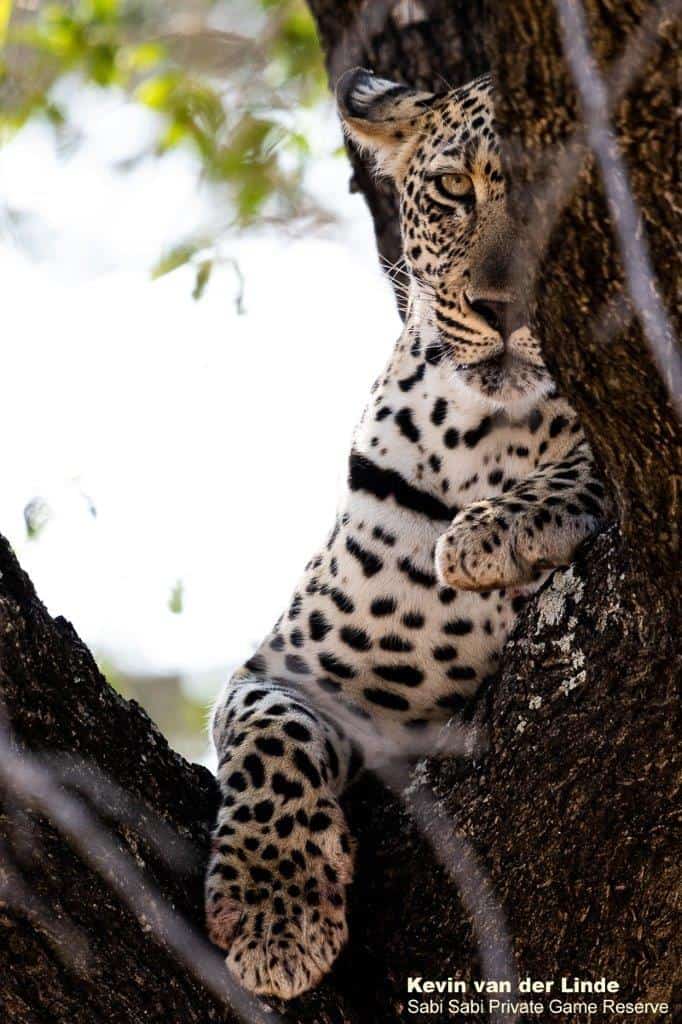 Two young leopards, N'weti and Ntsumi, were mating back in December 2018.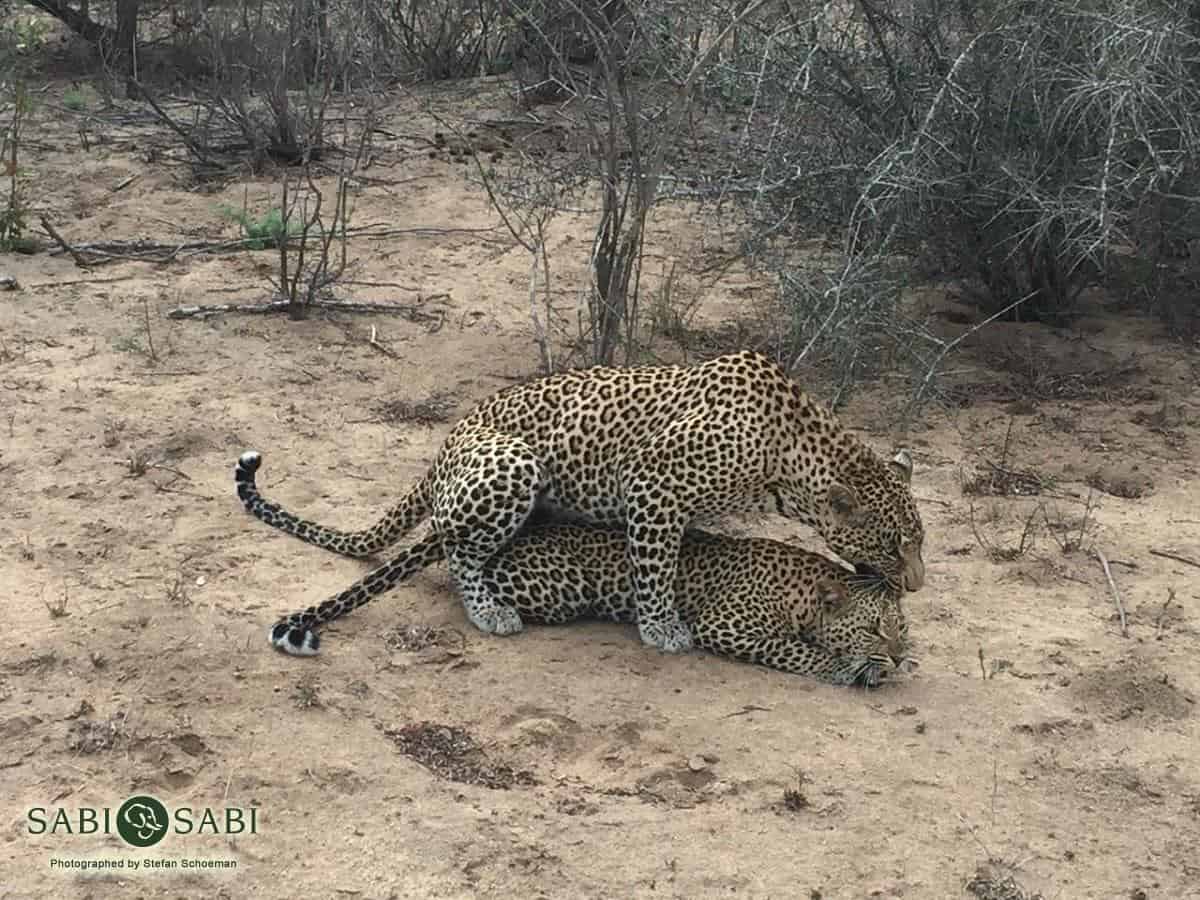 A perfect way to end another great safari.  The N'weti male leopard was found putting his balancing act to the test as he made himself comfortable in this Marula tree.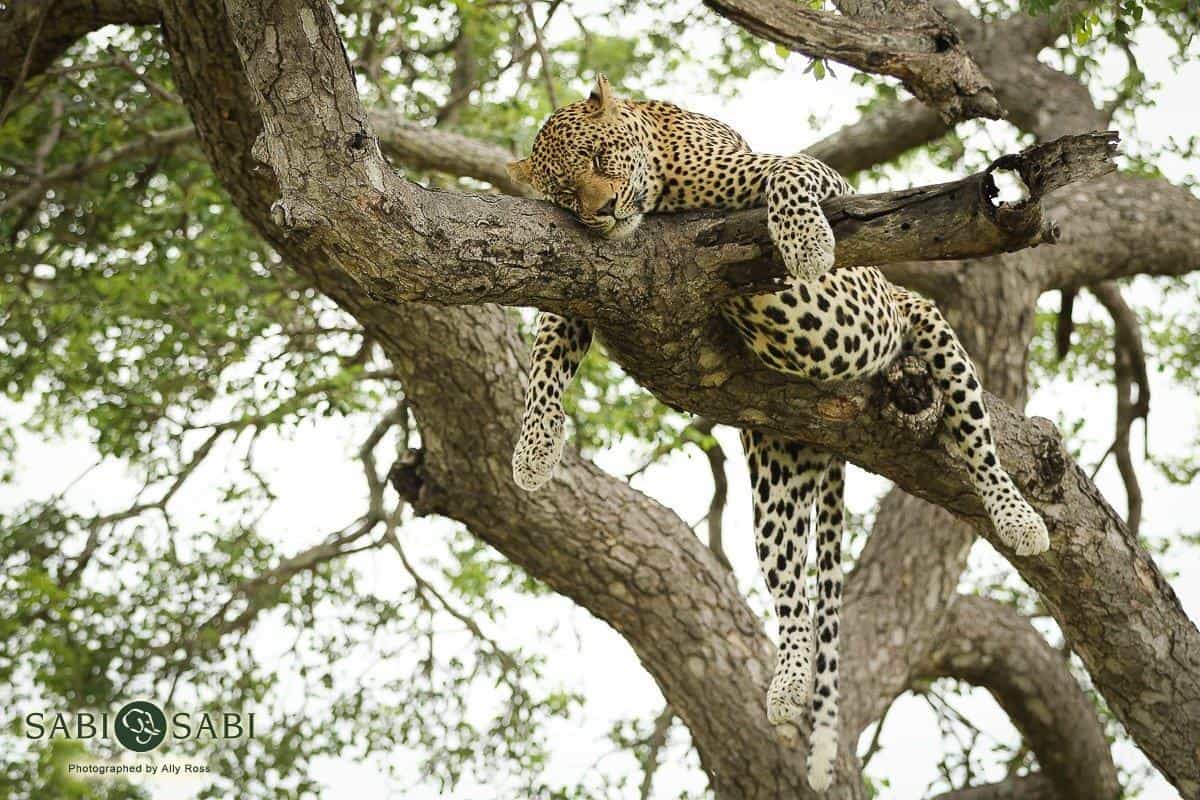 Shortly after leaving Little Bush Camp for morning safari, we were pleasantly surprised to discover a lioness from the Southern Pride on an open area.  She had been spotted by a herd of Blue Wildebeest and soon made her way towards another three lions in the tree line nearby.  They continued to move over the open plains in search of breakfast.  They pursued a dazzle of zebra who quickly made a getaway and began alarm calling.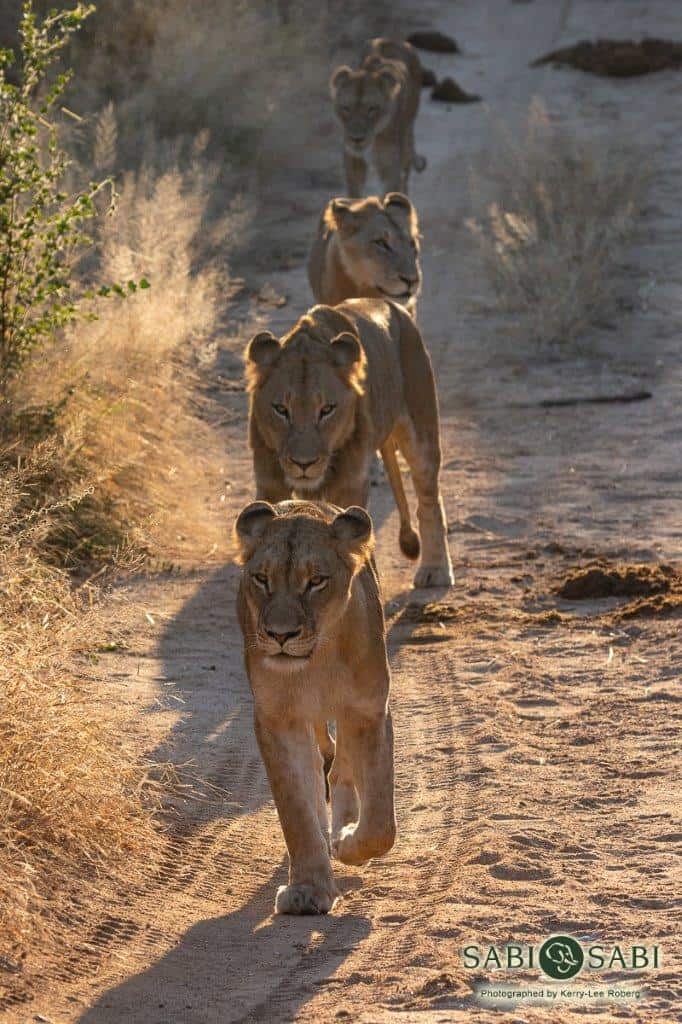 One of our team of experienced trackers, Sydney, used most of his senses to find this female leopard for our guests who had never seen this wonderful cat.  Firstly, keen hearing to hear the alarm calls of nearby impala, next was picking up the smell of leopard urine on a nearby bush; and lastly, seeing the tracks in the soft sand before spotting the beautiful Ntsumi female leopard in the distance.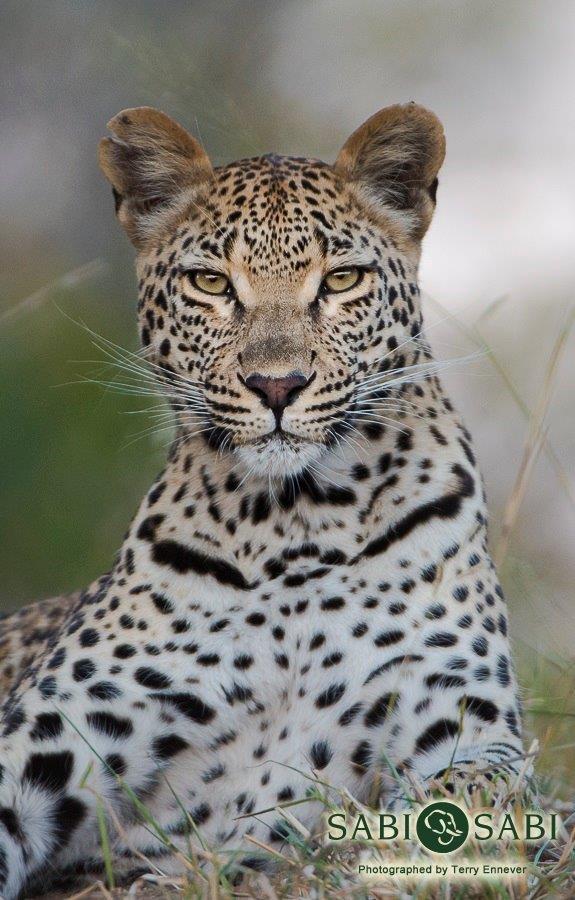 Sitting in our new reception area at Selati Camp, our front office staff have the perfect views towards the gardens and pool.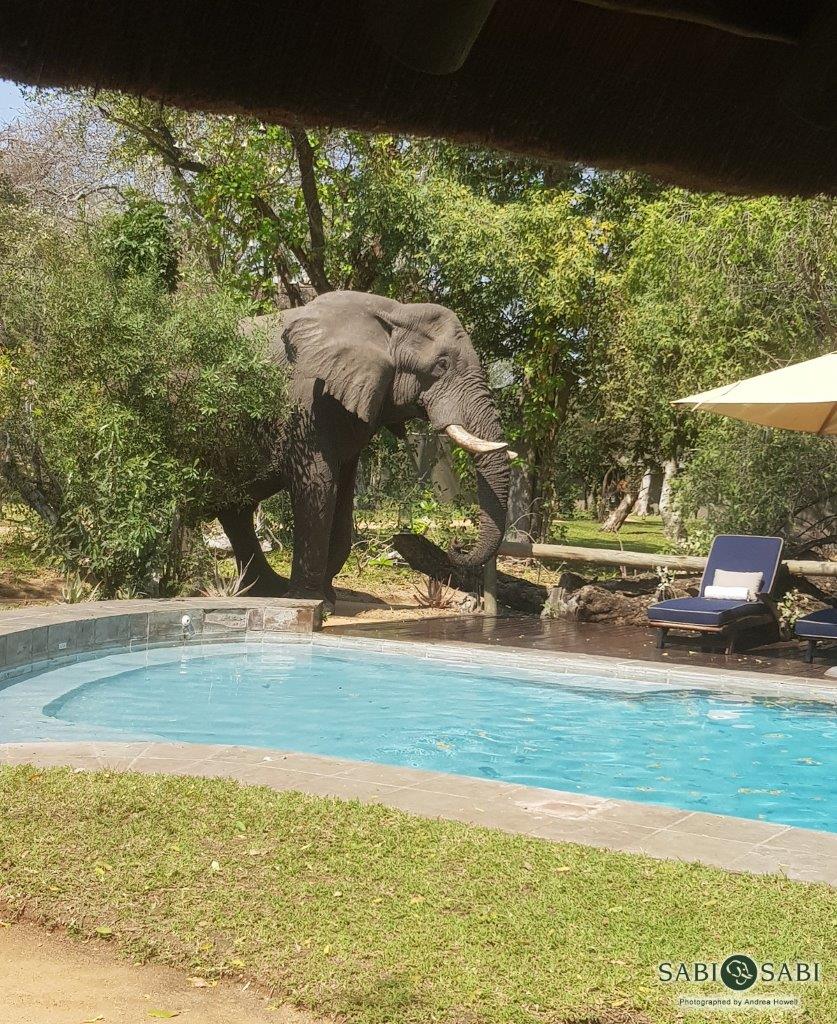 Whilst bearing with the rain, we found tracks of male lions and signs that a small herd of buffalo had run across the road.  We soon came across this large Avoca male lion lying beside the remains of a buffalo calf which he must have brought down during the night.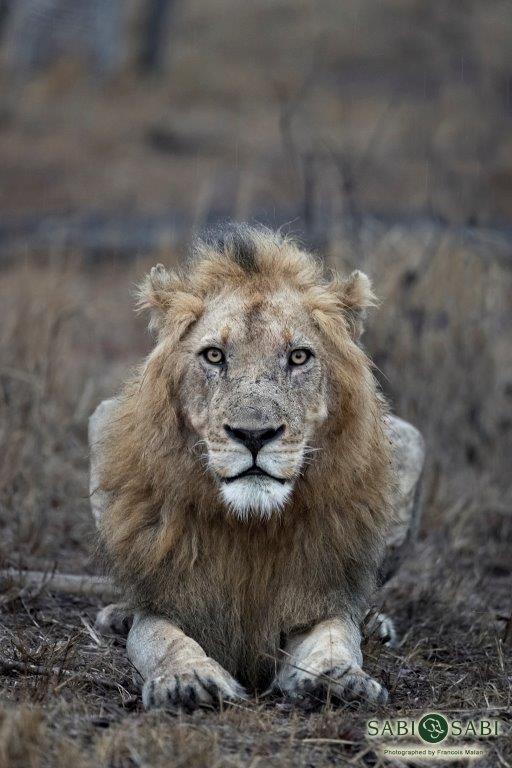 The White Dam male leopard managed to catch a zebra foal but had to rush off as the zebra herd waited around alarm calling. Eventually the herd moved away allowing the leopard to quickly grab his kill where he dragged it quite a distance to a base of a tree where he started feeding.
We had the most enjoyable sighting of a journey of giraffe with two precious calves who just couldn't leave one another alone.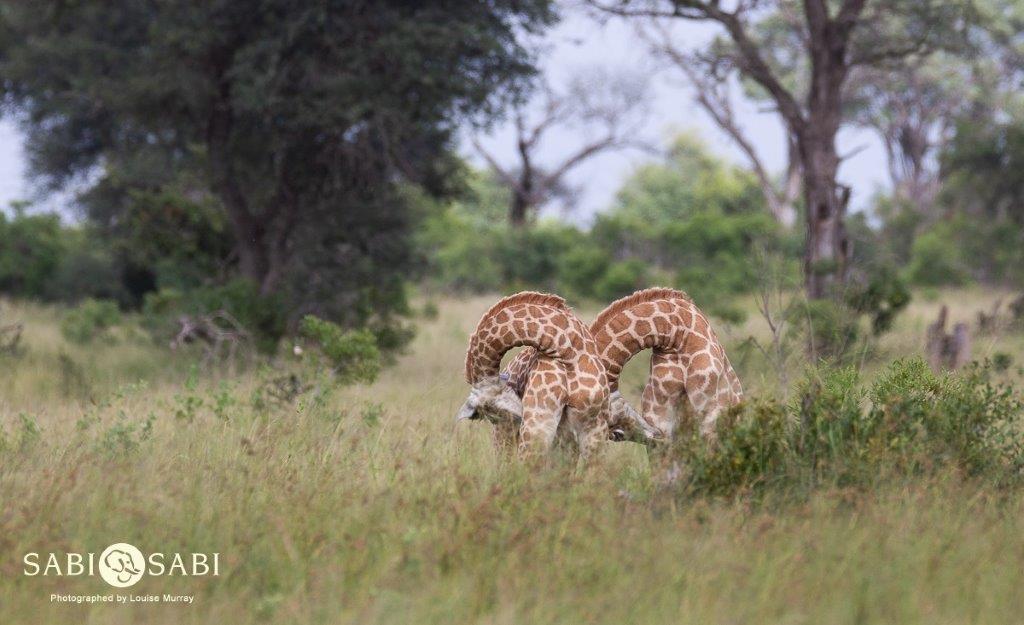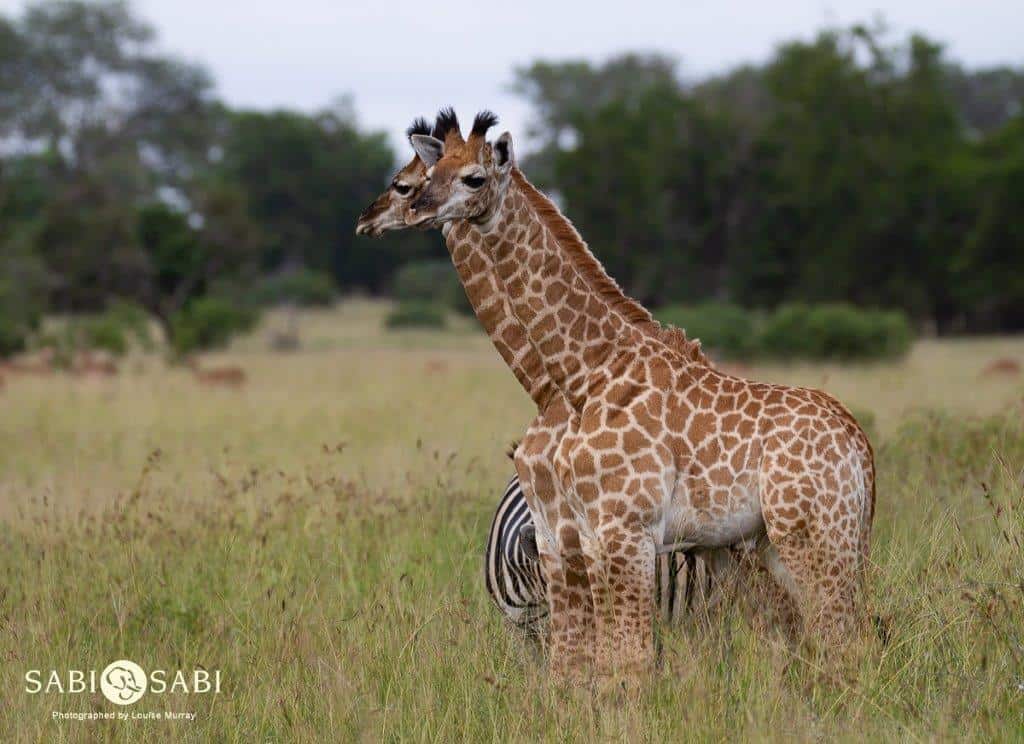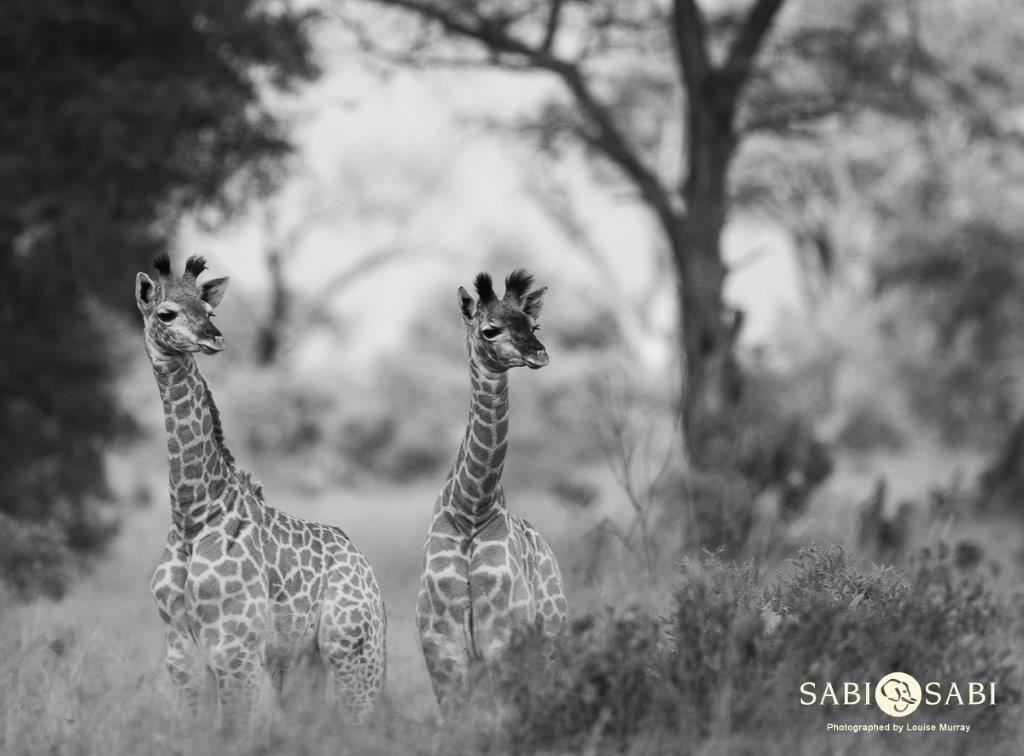 We waited patiently for the White Dam male leopard to make his move on a Scrub Hare he spotted in the grass.  Success!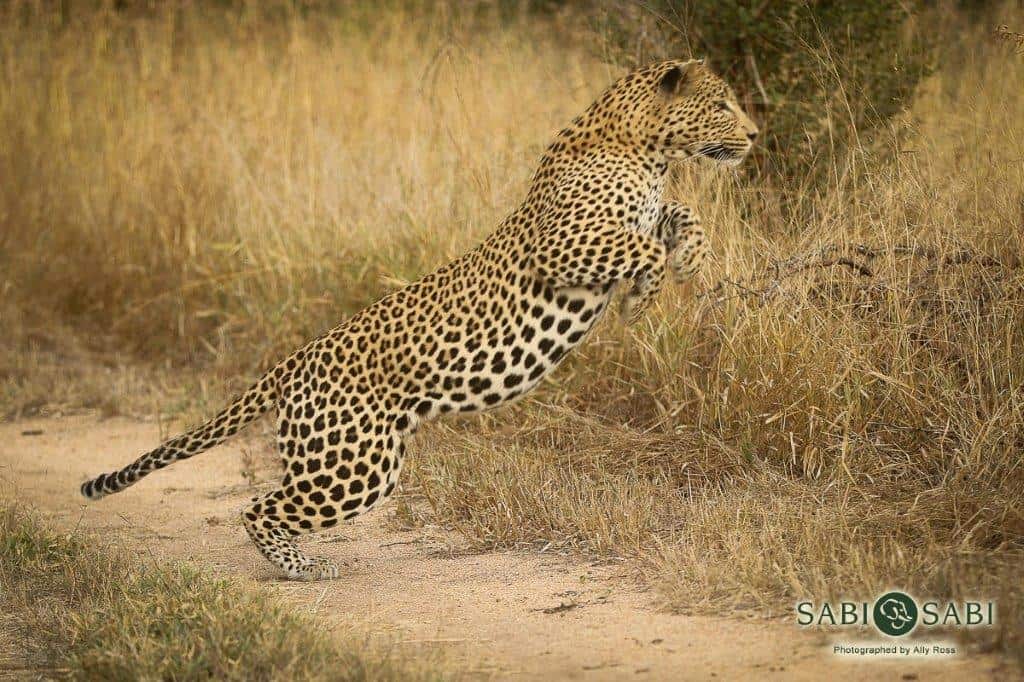 This gorgeous little elephant enjoyed his time at the waterhole in front of Selati Camp… more than once getting himself stuck and mom helping. This all happened whilst lions were just on the opposite bank on their wildebeest kill.
A tender moment between Kigelia and her cub.  The mortality rate is very high for leopard cubs and sadly this little one did not survive.  We recently received the wonderful news that Kigelia has a new cub/s and we look forward to watching the little one/s grow up!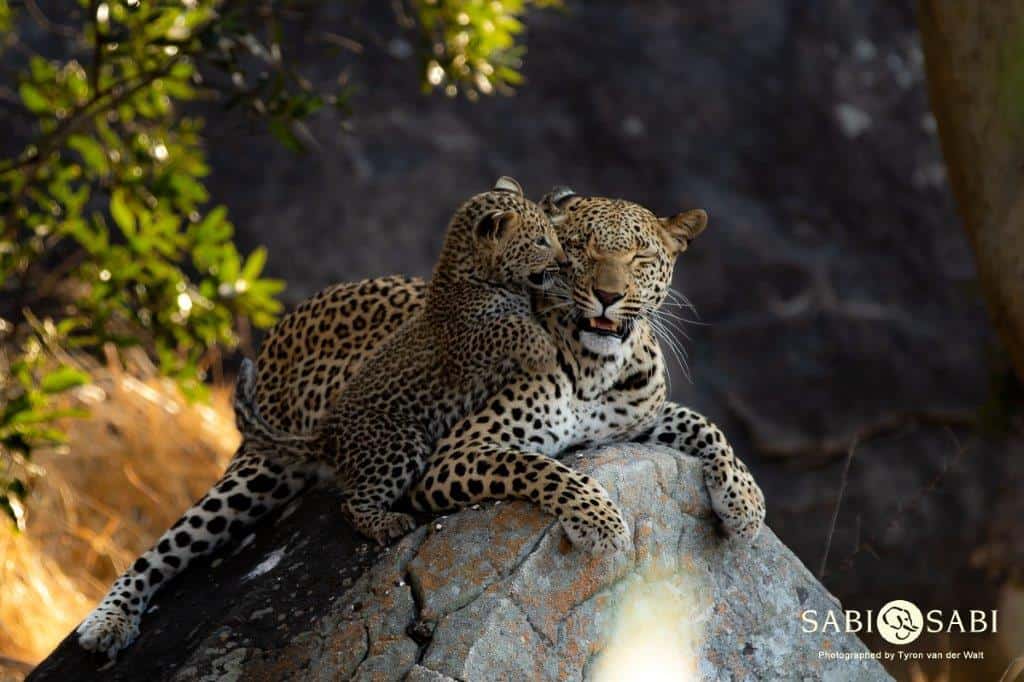 After setting out on safari and following up on lion tracks, we discovered the Southern Pride resting up on a hill.  Not long after, one of the females got up and headed in the direction of a waterhole where many wildebeest and zebra were quenching their thirst.  Her speed increased until she was in full sprint and the next minute there she was securing a meal for the rest of the pride who came in to help at the end to bring the large female wildebeest down.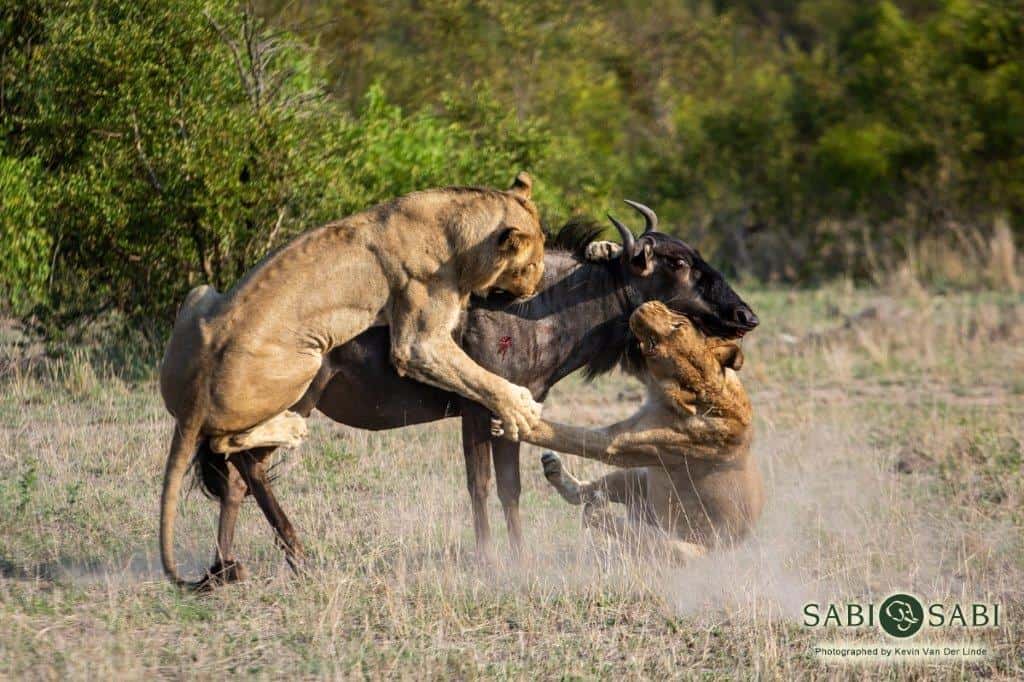 Scotia and her cub in the early days…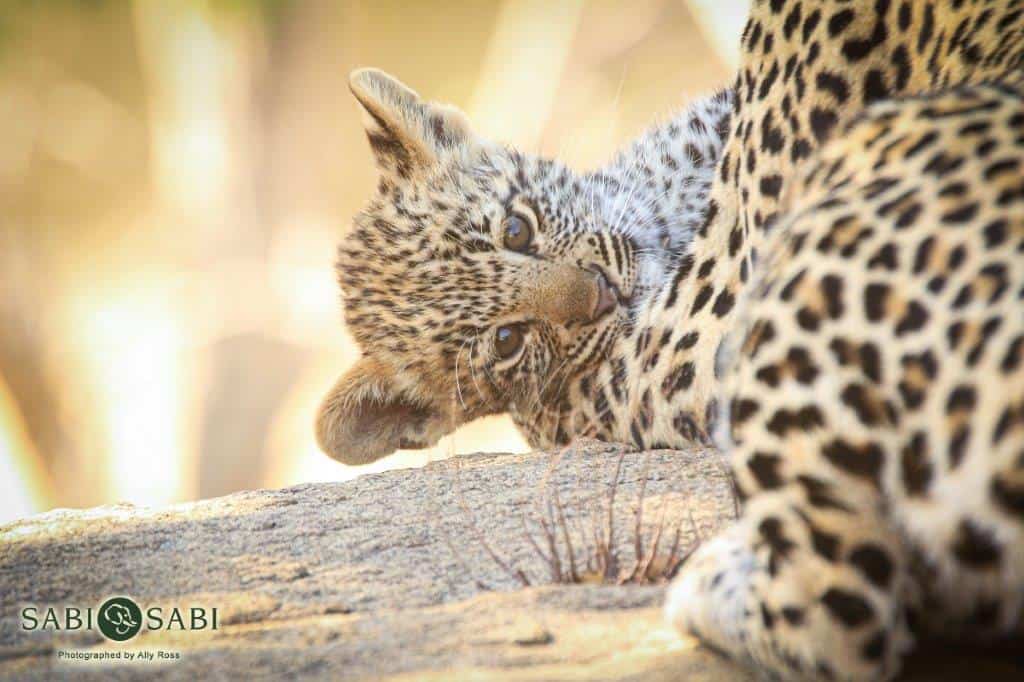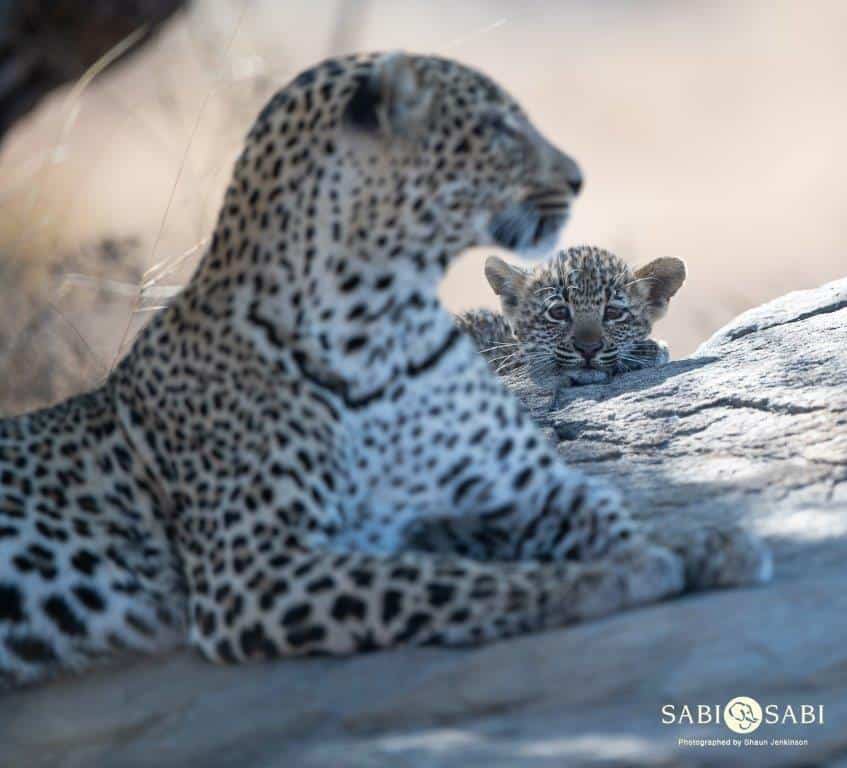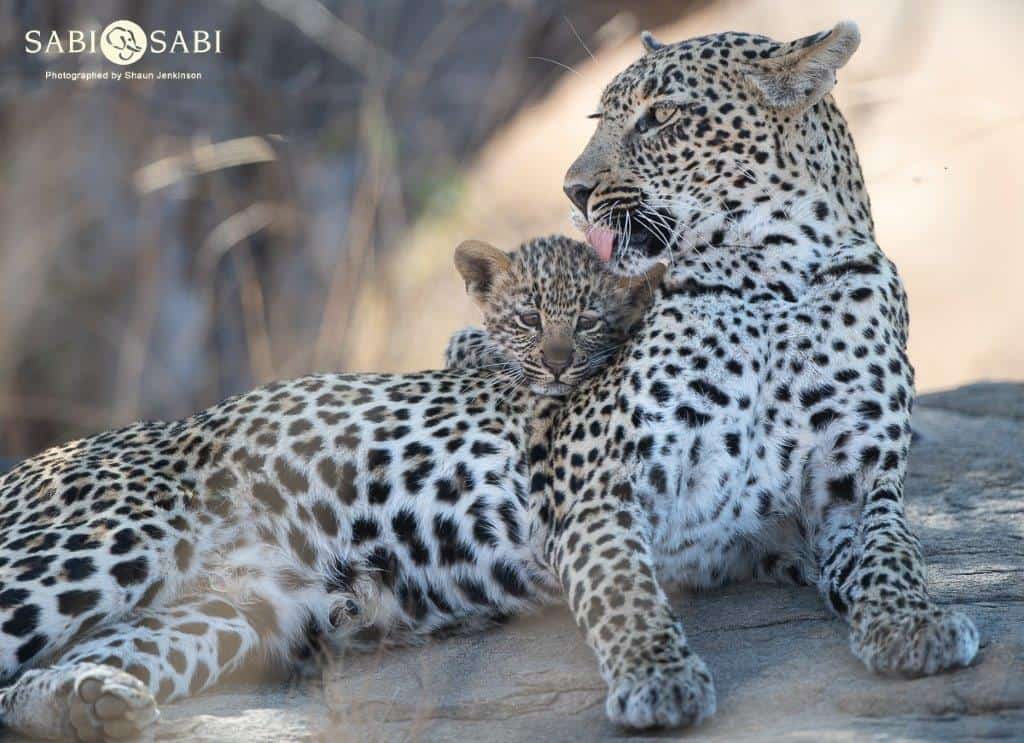 We spent time with the Msuthlu female as she remarked her territory and were fortunate enough to be at the right place at the right time as she stopped for a drink, keeping her eye on some nearby nyala.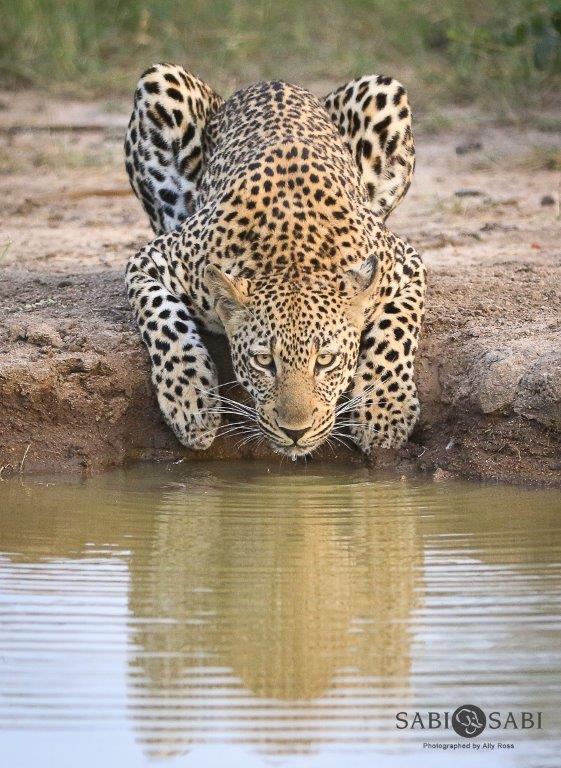 This hippo was very curious and walked to the edge of the water where our vehicle was parked.  He stared at us for a bit before he ran back into the water and splashed around, showing off his big mouth with teeth he uses as defence.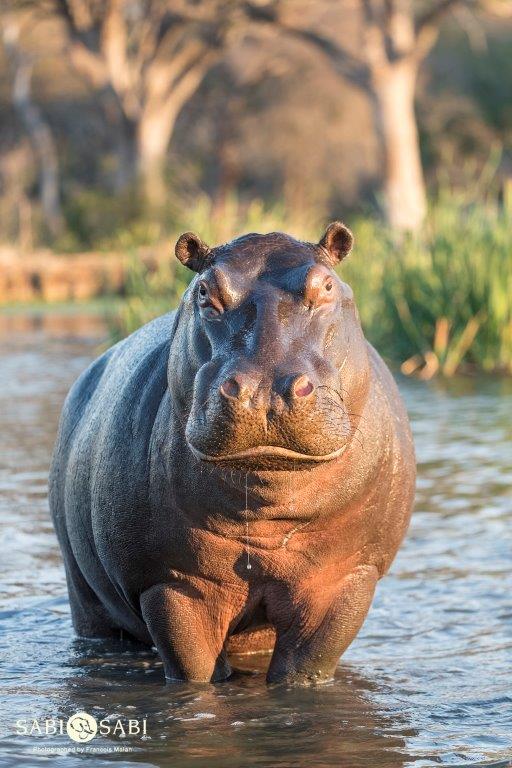 White Dam male stalking a herd of impala.  We watched as his entire body behaviour changed as he lowered his profile while sneaking closer to the impala.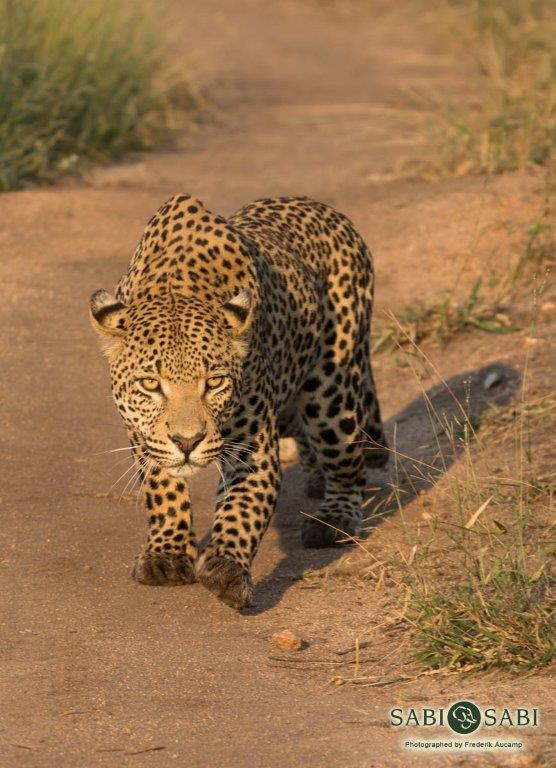 An incredible sighting of N'weti and Ntsumi mating back in October 2018.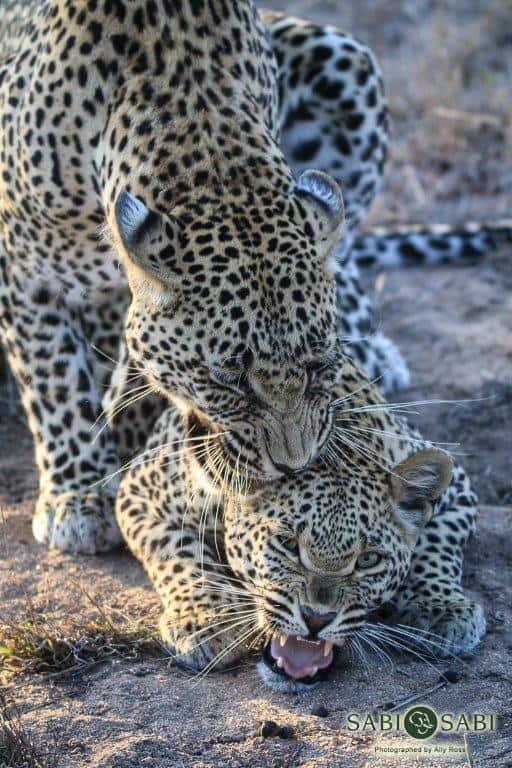 The Kashane male (photographed on 24 August 2018), with his beautiful blue eyes made him unique in the area.  We were privileged to have many wonderful sightings of him but received word that he passed away 3 months after this photo was taken.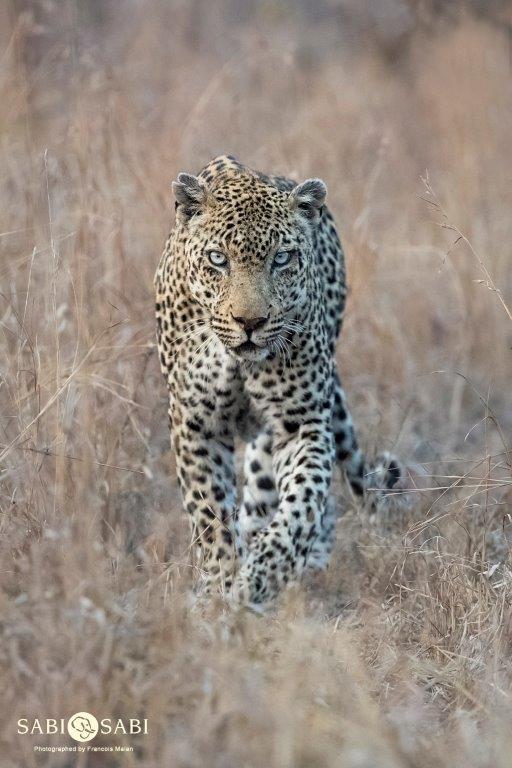 We feel you little guy! Using a trunk is hard!  The newest edition to the herd drinks alongside mom at a nearby waterhole, but the struggle certainly is real!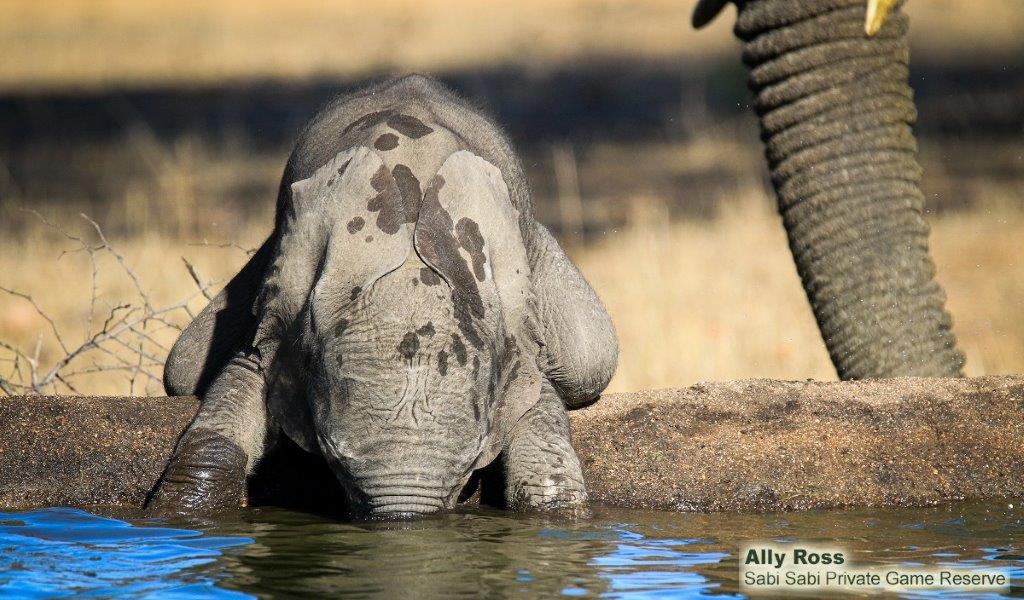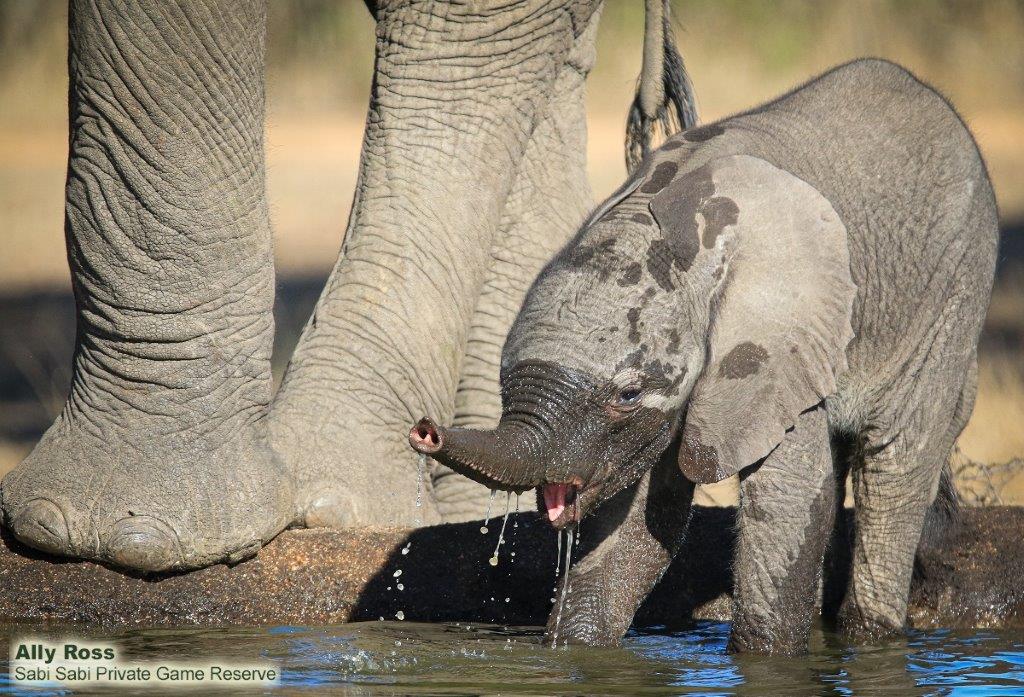 We watched as the powerful N'weti male leopard made his way up a tree to finish his kill.
A sighting of a lifetime – the first sighting of Scotia and her cub back in July last year.  Read about this wonderful sighting in Ally's blog, "Spotted Baggage".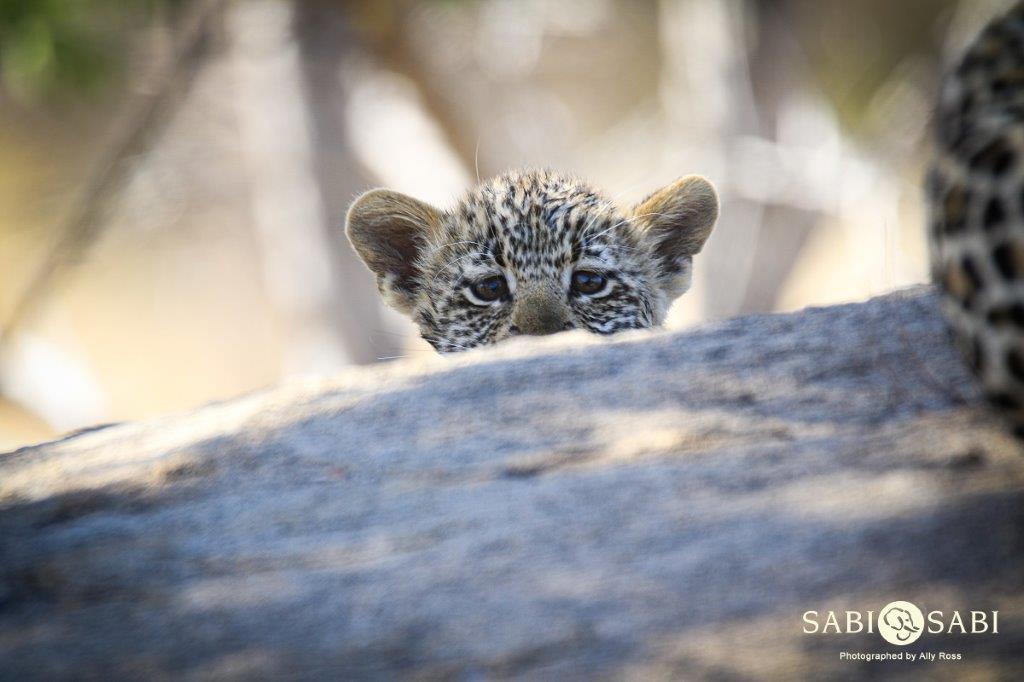 An outstanding kudu bull rests mid-morning, showing off his impressive set of large spiralled horns.
Heading to the Amani Spa at Earth Lodge for a "Deep Tissue Massage?"
Even though the young White Dam male leopard had a full belly, he still took the opportunity and killed a Scrub Hare.  The squeal of the Scrub Hare attracted a whole clan of hyenas who were eager to steal the kill off the male leopard, but luckily White Dam saw them coming and jumped up a big Marula tree.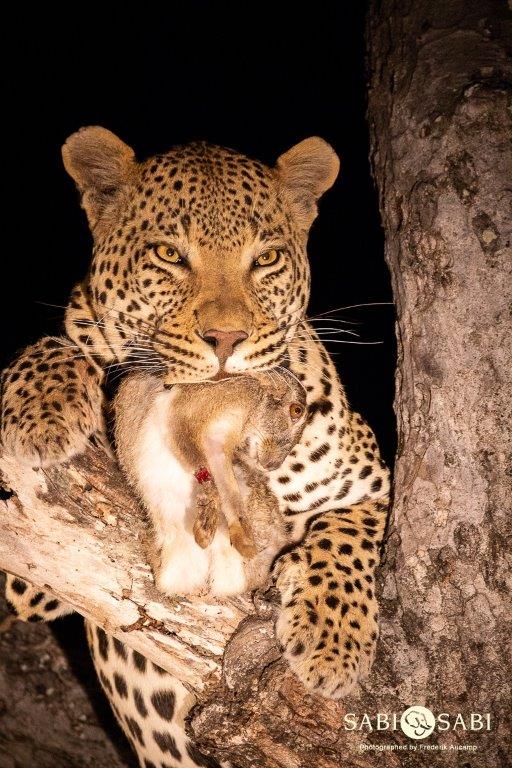 The young N'weti male leopard moves through the middle of an older male's territory, scent marking to show competition for the area in which he would like to claim.  Tracker Eric seemed to be on the lookout too but neither too concerned about one another's presence.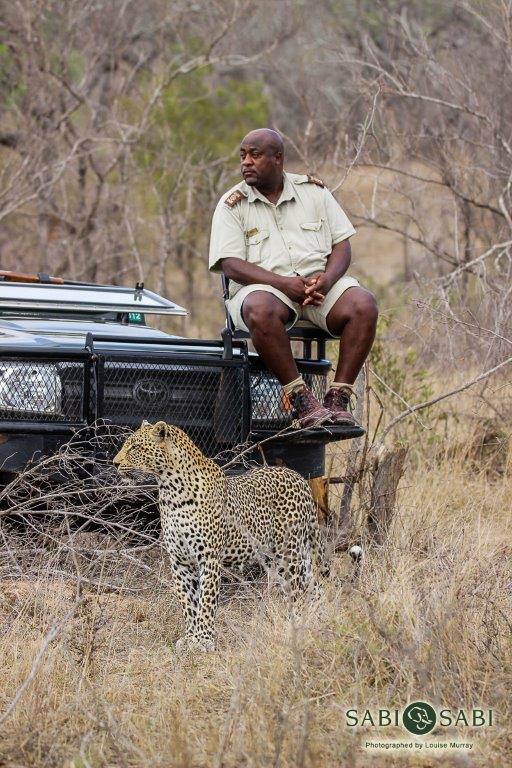 After eating her fill of Steenbok she hoisted the previous evening, Kigelia female leopard spent most of the morning laying beneath the tree where she had been feeding.  She then got up and lay beautifully for us on a dead branch before moving up to feed on the remains of her kill.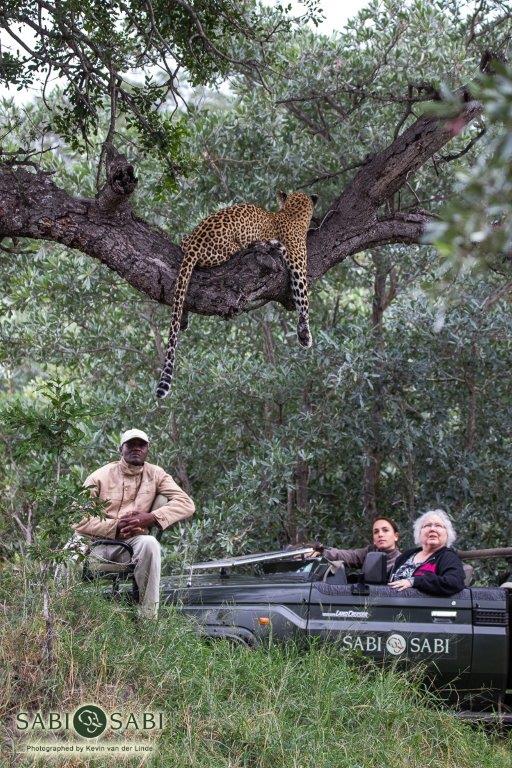 After finishing off their impala kill, a pack of 14 African Wild Dog made their way to the waterhole in front of Selati Camp.  The pups played around for a while whilst the adults were having some time out.  It wasn't long before 3 Spotted Hyena arrived to cool down in the water and the Wild Dog did not seem too keen on that idea, constantly harassing them and yapping at their hind quarters.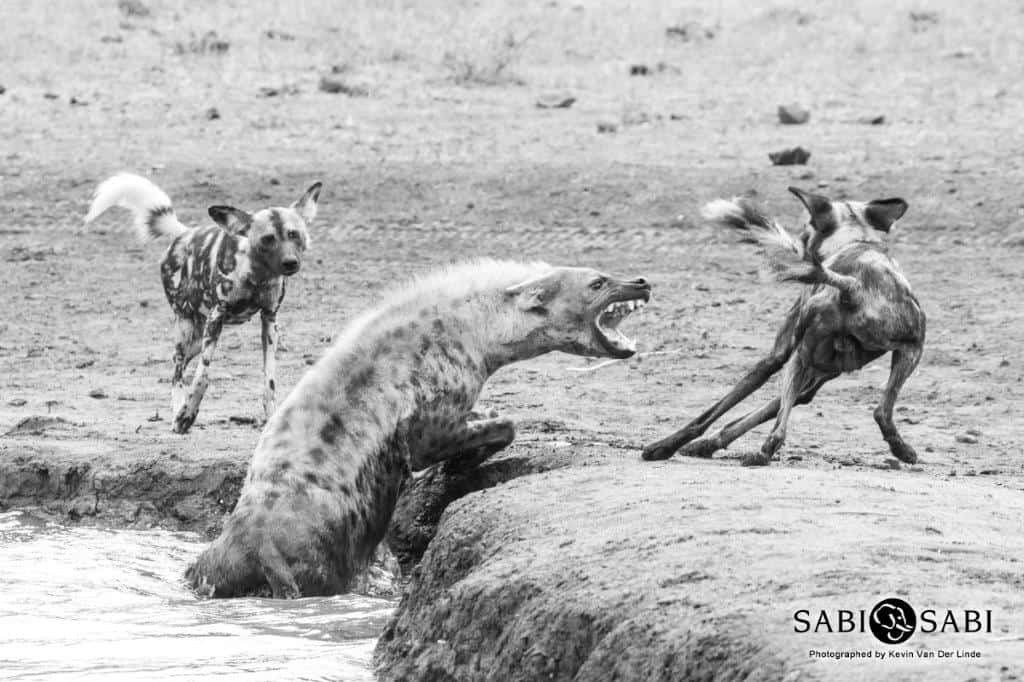 Maxabeni male leopard was seen with a kudu kill late one afternoon and we watched as he struggled to hoist his large kill up a tree.  It was a "Blue Monday" for the dominant male!
We enjoyed the sweetest interaction between this young giraffe and zebra.  The giraffe was nibbling on its ears and they were nuzzling up against each other constantly.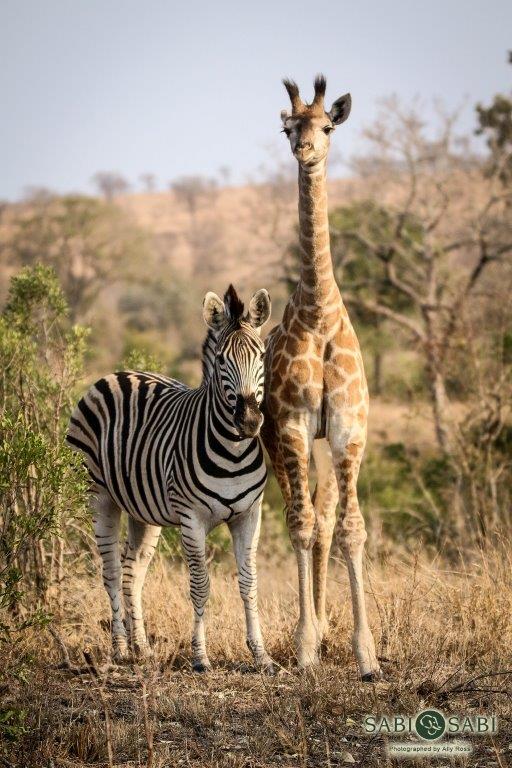 The most popular post!!  Guests had just arrived at the Amber Presidential Suite at Earth Lodge and received a cheeky welcome to their suite by this elephant…
Blog by Wendy Claase