And so, 2020 has arrived!!!  From all of us here at Sabi Sabi, we wish you all a happy, healthy and prosperous New Year!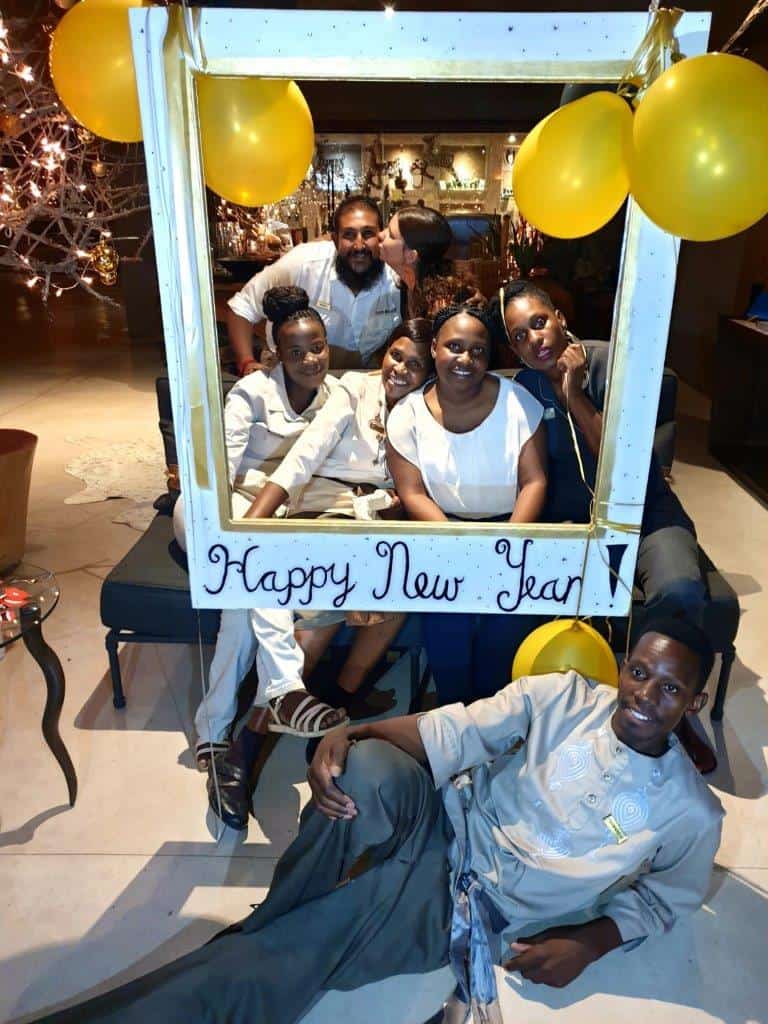 The old year ended with some lion sightings, and the start of the new year was no different…
Two female lions from the Southern Pride tried to hunt some zebra and wildebeest but unfortunately there was not enough cover for them hence the zebra saw them and started to alarm call, alerting all other animals around them.
The Mhangeni Pride of lions, along with the Othawa male, welcomed in the new year with a feast of sorts.  When we located them, they could barely move, other than moving to the shade to sleep!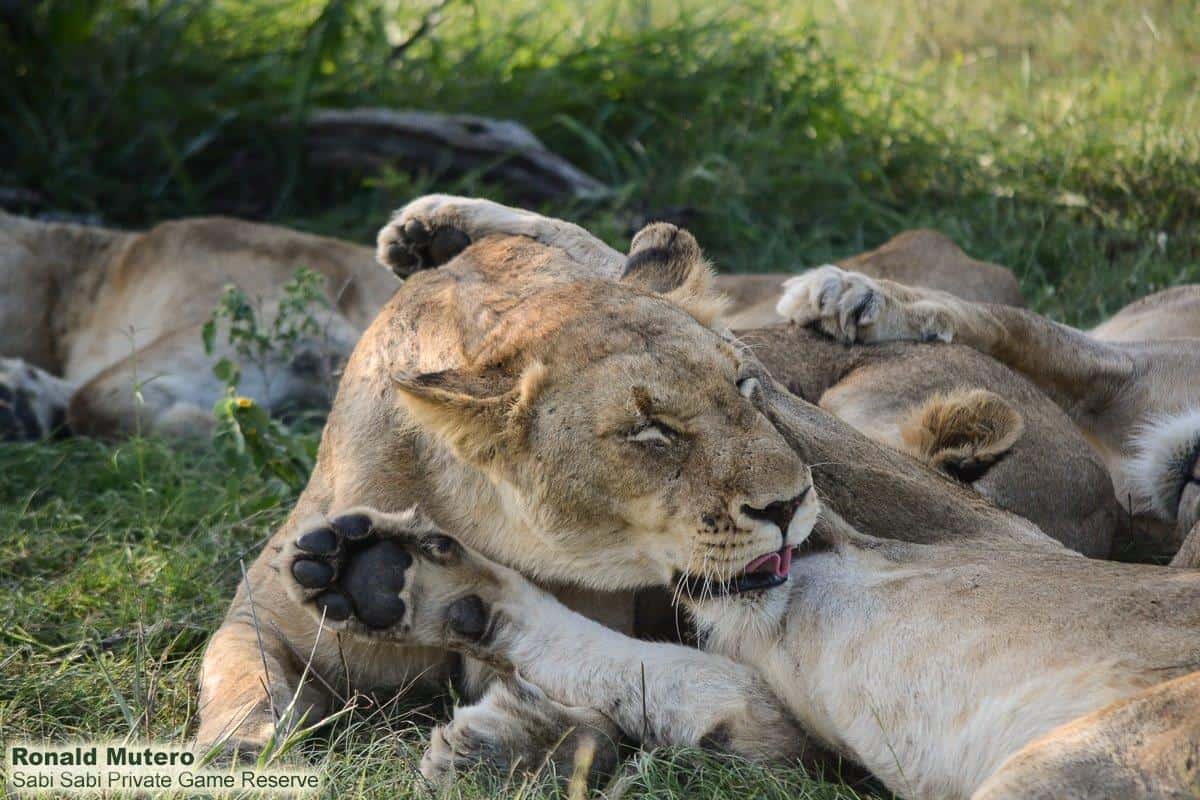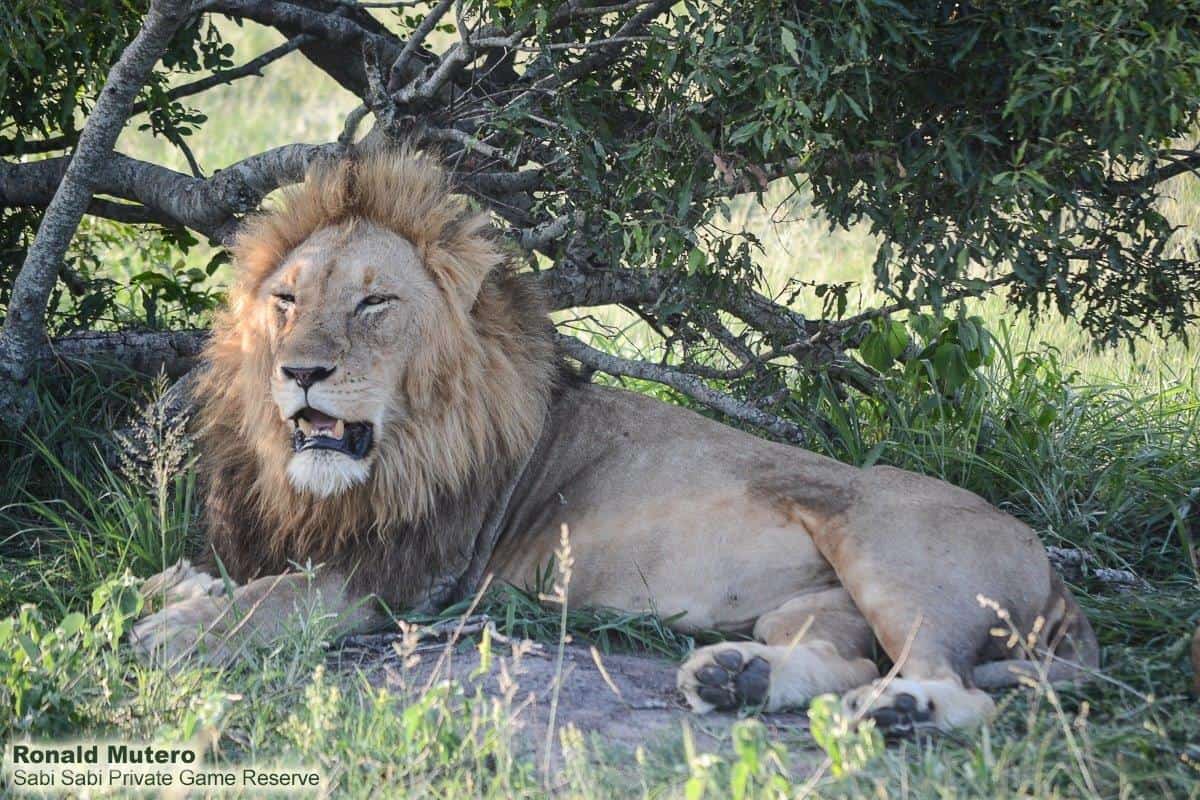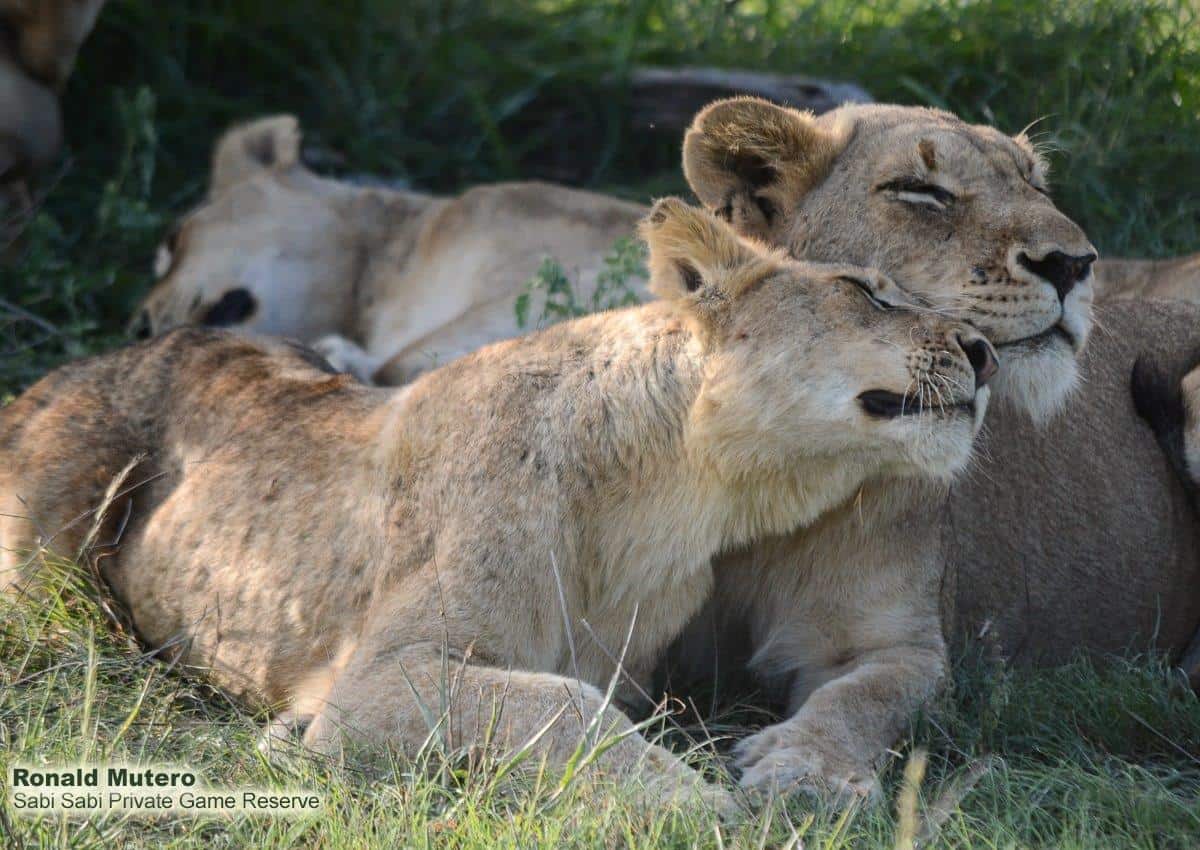 The Msuthlu female leopard was using the thick vegetation to hunt some impala a distance away. Once she realised she stood no chance because birds saw her and started alarm calling, she then continued marking her territory as she moved around.
After finding Scotia and her cub lying in some reeds along a riverbed, we were lucky enough to witness this mother and cub drinking water together.  What a special sighting!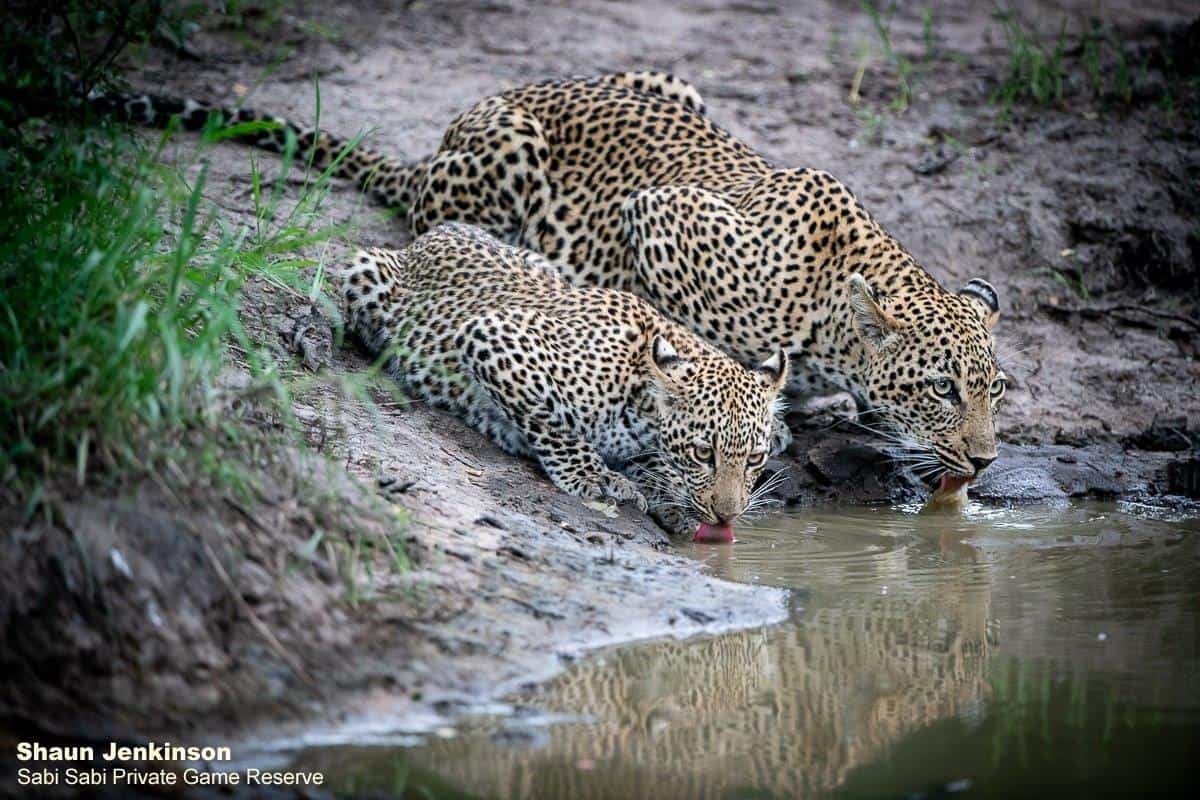 We spotted Kigelia resting in a tree. She then descended the tree and got moving; possibly to move to a cooler spot before the day got too hot.  She was seen a few more times during the week trying to hunt but luck was not on her side during the time we spent with her.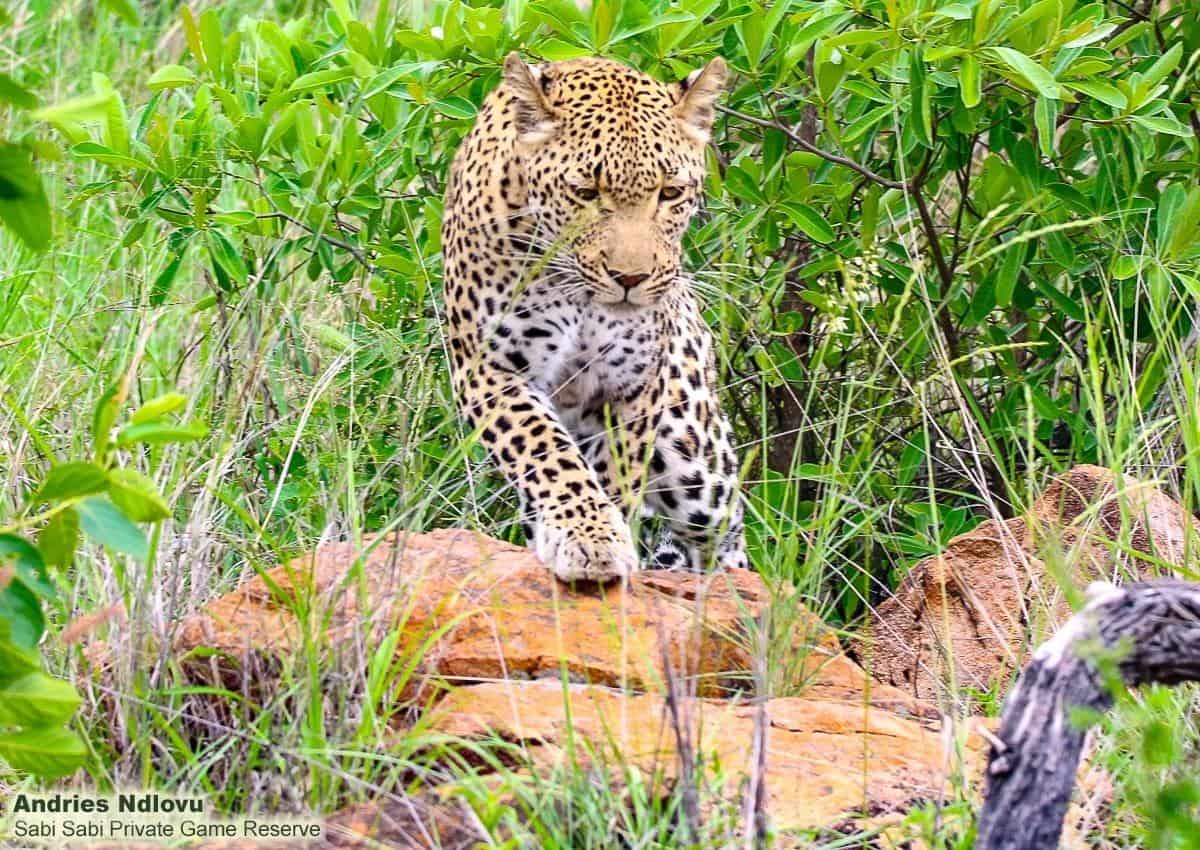 The young Ntsumi female leopard lay sleeping in a dense Tamboti thicket; eventually she started to groom herself before moving into a riverine area in search of shade before the day got too hot.
After tracking a male leopard for close on an hour, we were finally rewarded when we found one of our older resident male leopards, Xovonekela, resting up on a termite mound right next to the road.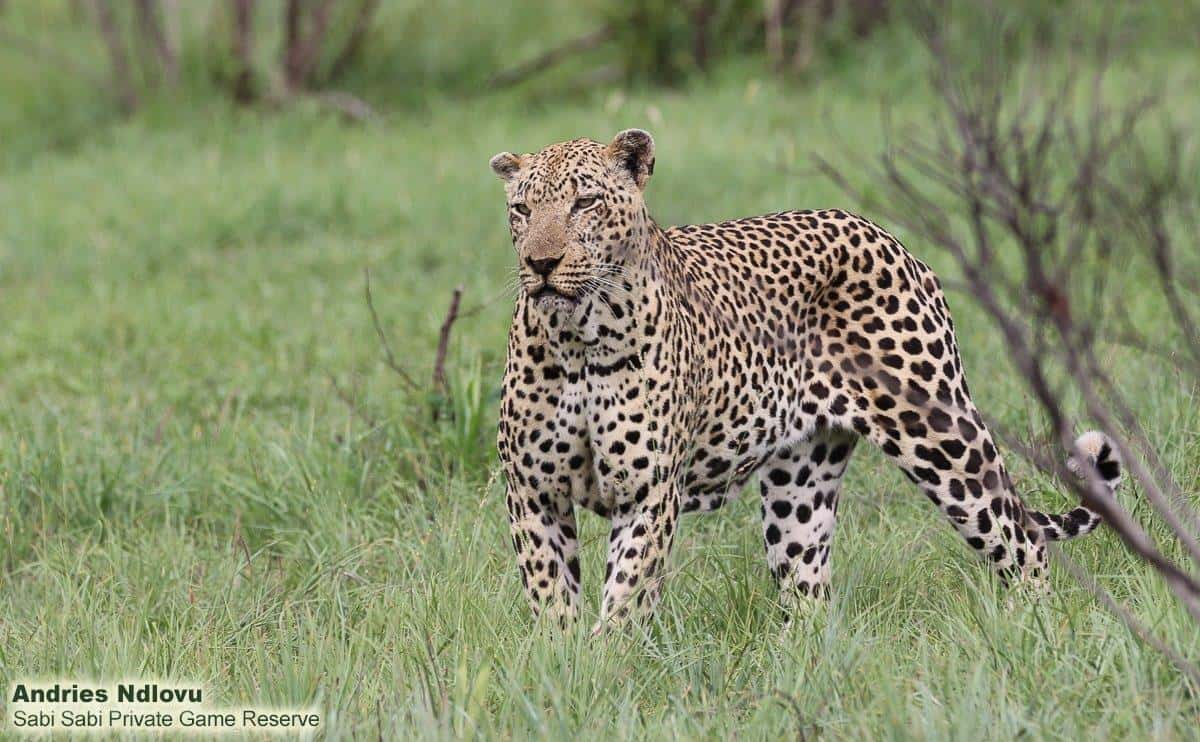 As the vegetation is becoming more and more thick, it is interesting to see how leopards blend into the new and old grass. We nearly missed Maxabeni as he was resting in tall grass next to the road.
We came across the magnificent White Dam male who was on the move, seeming on the hunt.
The weekend couldn't have ended on a higher note than to find a cheetah resting in the shade on morning drive; and then being seen again in the afternoon having a drink of water before making an impala kill.  He did not move off too far from the shady tree where he continued to rest between marking the tree he was sleeping under.
General sightings have been amazing this week – herewith a selection of our favourites for the week:
Until next time…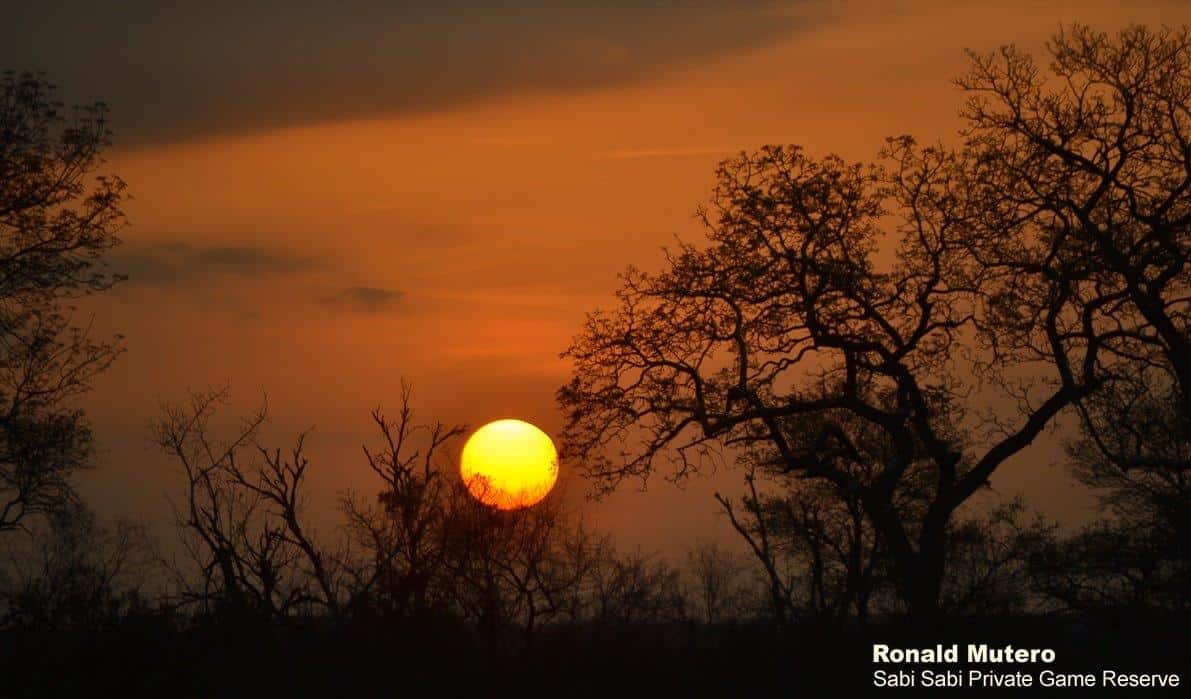 Blog by Wendy Claase
Images by Andries Ndlovu, Chané Jenkinson, Graeme Stewart, Kevin van der Linde, Louise Murray, Maryke Nel, Ronald Mutero, Shaun Jenkinson and Tyron van der Walt
Video by Louise Murray