What a great couple of days we have had with my favourite leopard, Nottins. This 13-year-old female just has such an aura about her that leaves me stunned every time I see her. This old girl still has what it takes to keep her genetics going and after her son, Selati male, was chased off he has since made a huge impression on the leopard population around us! Now she is raising the remaining cub of an original litter of 2 and this cub is female. This is a really great thing for us as we have a male dominated leopard population and the addition of another female will be great. Female leopards will reach independence sooner than males as they are less likely to be killed by the dominant males in the area as they could potentially be mated with. The other reason that she would stay is that her mother will give her a part of her territory.
For the past few days we have watched Nottins picking off at the buffet of impala lambs that have been around. This is great news for her cub as she will get the sustenance she needs to get stronger and possibly have an opportunity to practice her hunting skills. We watched the other day as she bounced around and played with her food as if she were trying to kill it. This behaviour is vitally important to her survival, as it is these skills that she will use when she becomes independent.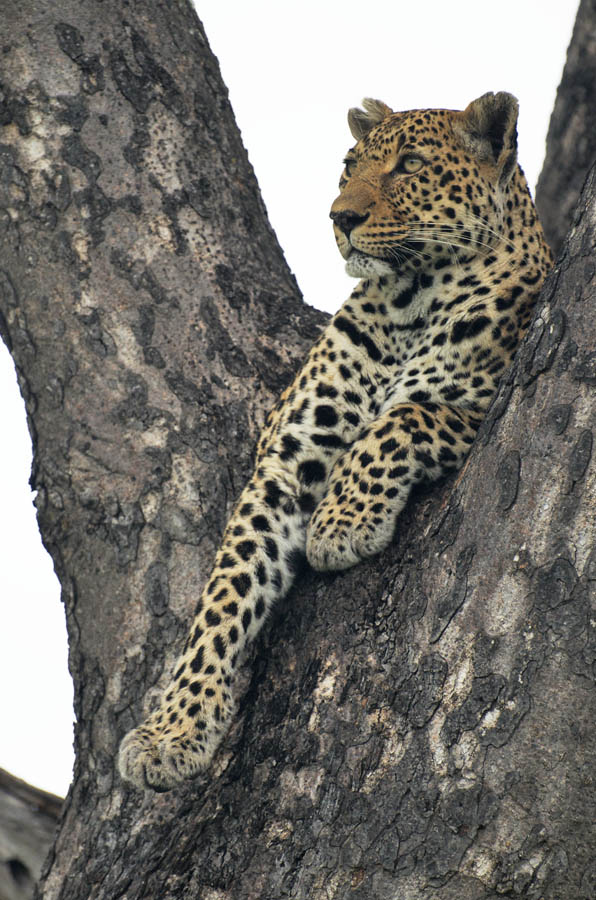 The mother-daughter relationship is still strong with the daughter cuddling mom and playing with her to strengthen and maintain these bonds for as long as possible. Being 8 months old, she is fast approaching the textbook age of independence but as we already know with Nottins, she may just keep her a little longer than the books say. Selati male was under her care for almost 2 years before he was left to fend for himself.
For now though Mom has been taking excellent care of her and she is looking fantastic! Her eyes are full of fire and lust for life and she is so relaxed around our vehicles which will mean that we will have even greater chance of watching this young leopardess move through her life.
It was also a fitting goodbye to our Head Ranger Jaap van Dijk, who will be leaving us after many years of fantastic service. His time with us has been amazing and he has put a lot of effort into making the Safari Team as successful as what it has become. He has left some very big shoes to fill and he will leave behind a legacy that will continue for years to come. He has nurtured the team like my favourite leopard has nurtured her cub. It is customary for the ranger that first finds the new cubs to name them and it is fitting that Jaap was the first to find Nottins' cub. After much deliberation we have decided to call her Mzilo, which means fire in Shangaan, due to her fiery eyes!
 by: Richard de Gouveia (Little Bush Camp ranger)
 images by: Jaap van Dijk