There is nothing quite like seeing lions but when you have been watching the interaction of a pride for 3 years and go out on safari only to see three new males in their prime lying in the heart of Southern Pride territory – this sends shivers of excitement down my spine! What a feeling!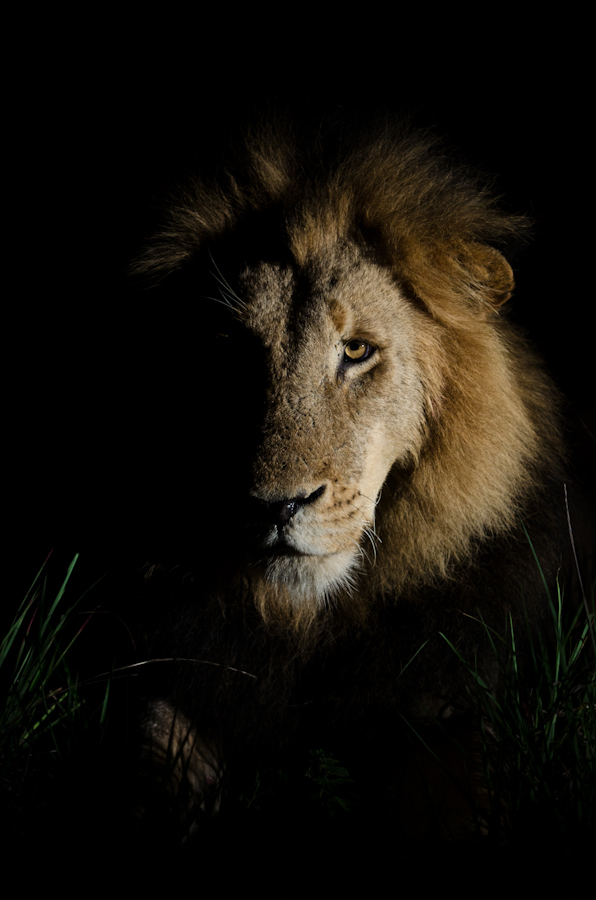 Initially all the rangers jumped to the conclusion that these three males were the new males that had shown up on the reserve a little while ago, but after some debating on one of my facebook  posts with the lions fans around the world it turns out that these could possibly have been the Majengilanes, a formidable coalition of 4 from the North of our reserve. This still needs to be confirmed and I am hoping that some of you may be able to help us out in identifying them.
The guys found them early in the morning and they were doing what lions do best…sleeping, and by the time I relocated them nothing had changed. I planned for the afternoon safari we would again go see them but only later when it got dark so we could see them moving around. As I got into the sighting we could see the silhouette of these three magnificent males strolling down the road towards us, backlit from the vehicles following them. As cool as ice they strolled right past my tracker without even passing him a glance.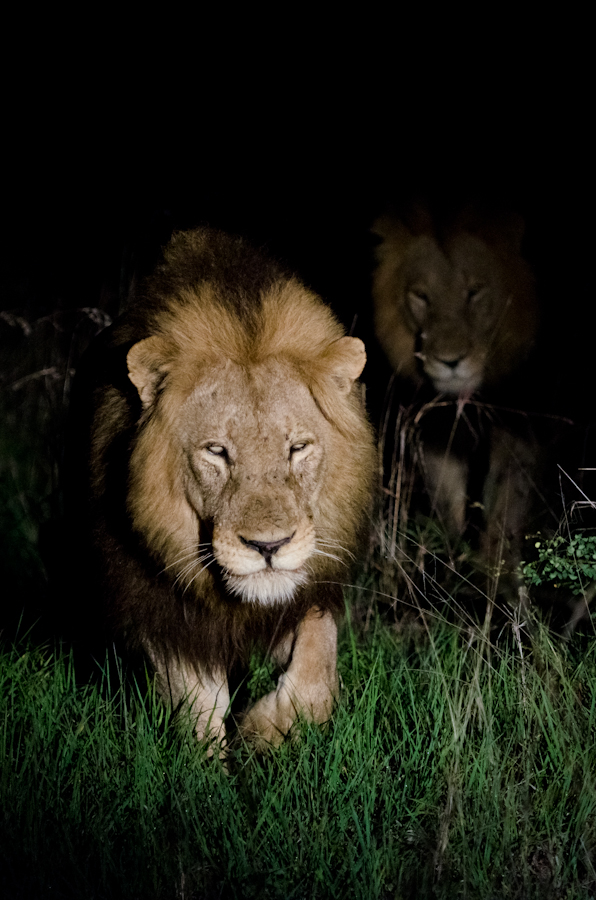 They moved through the bush silently, stopping from time to time smelling to identify the smells of new females. Every time they picked up a new scent they would raise their heads and listen carefully hoping that they would pick up the sound of a distant roar to pin point their new targets. The look in their eyes was one of complete confidence and even more so of a lust for a new pride.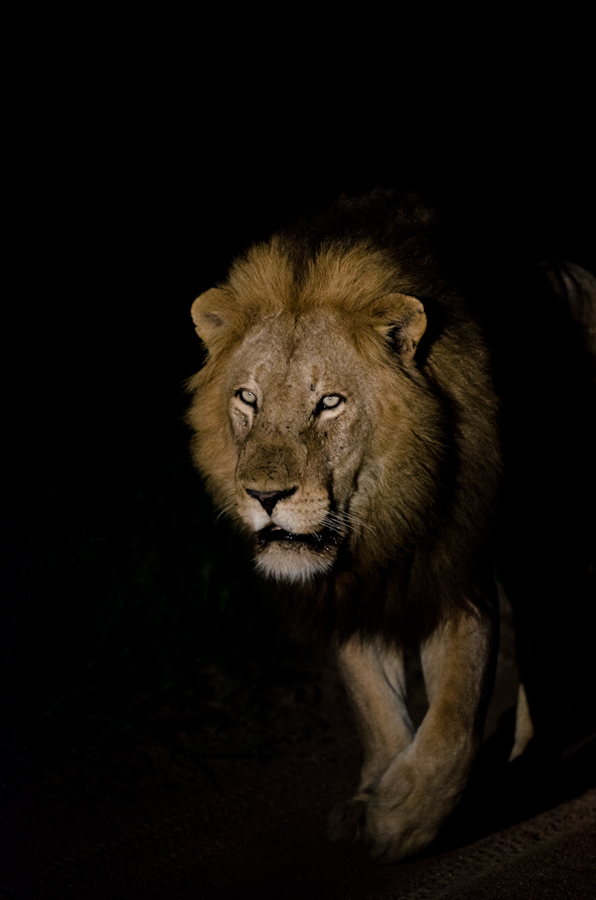 One of the blonde mane males walked passed my vehicle only to stop right next to my door, no more than a metre from me, lifted his head and pull the aromas of the evening into his nostrils. He was HUGE and the thought that I didn't know these males left me a little nervous at his proximity. Another lay just behind the vehicle as the blonde male moved to the front and lay down in the headlights and third one just off in the bush.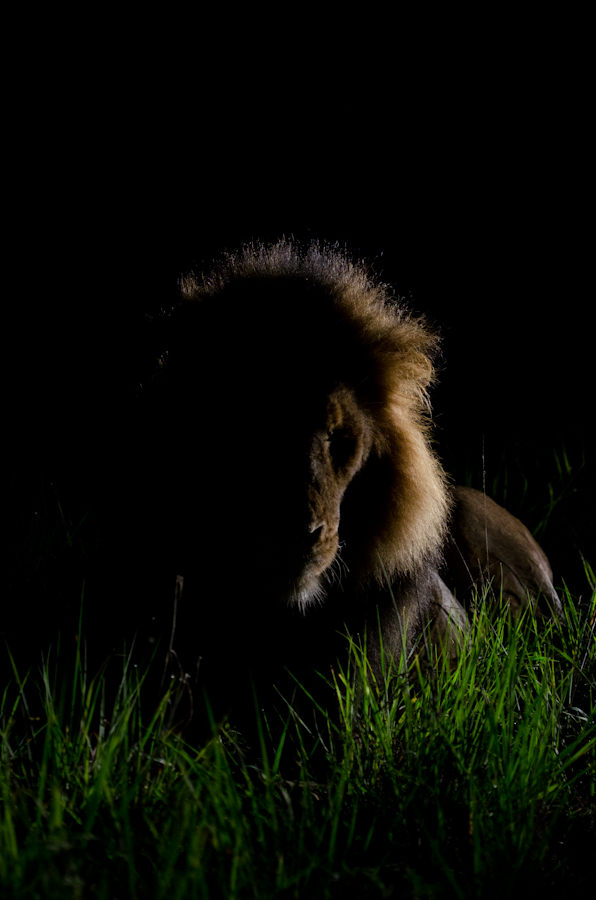 After a few minutes of sleep they got back up and proceeded to bond with each other by rubbing heads, rolling on one another and grooming before moving off into the darkness of the night and not be seen again. By the time we had set on the next morning's safari they had left the reserve and although they were gone they had left an undeniable mark on me.
by: Richard de Gouveia (Little Bush Camp ranger)