What a couple of days out here in the African Bush! Sabi Sabi has been abuzz with action, interaction and incredible sightings leaving me feeling like a junky waiting for my next hit. Over the last 4 drives it feels like I just can't go wrong and we have been fortunate enough to see almost everything the bush has to offer.
The Southern Pride has been extremely active in the cool weather that we have had and have been moving massive distances in search of food. The female with the 5 cubs is still down in the South and was seen inside Earth Lodge forcing the rangers to be very attentive and armed with their rifles to walk the guests back to their suites. My highlight though was "hitting" a lion road block on the way back from safari!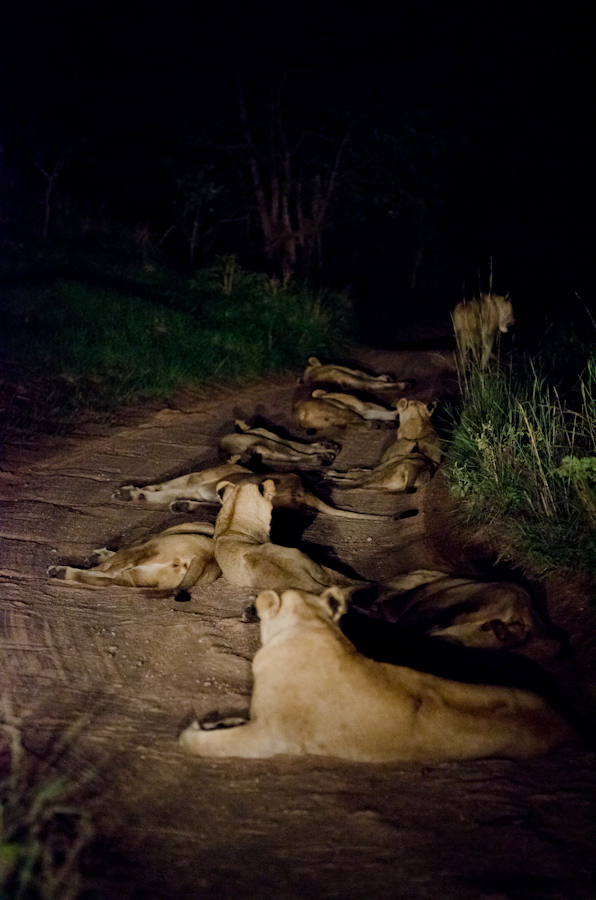 Leopards have been all over with the majority of the sightings coming from Nottins female and Mahlathini male. Mahlathini has become so relaxed with the vehicles, which is a major change from when he first moved into the area. Coming from the Kruger National Park where all he had to do was take a few steps from the road and feel comfortable with the distance of the vehicle to now having us follow him wherever he went left him a little nervous at first but due to the considerate nature of all of the guides here we have managed to give him space leaving him feeling a lot more comfortable with the Land Rovers following him through the bush watching how this magnificent young male takes control of his territory!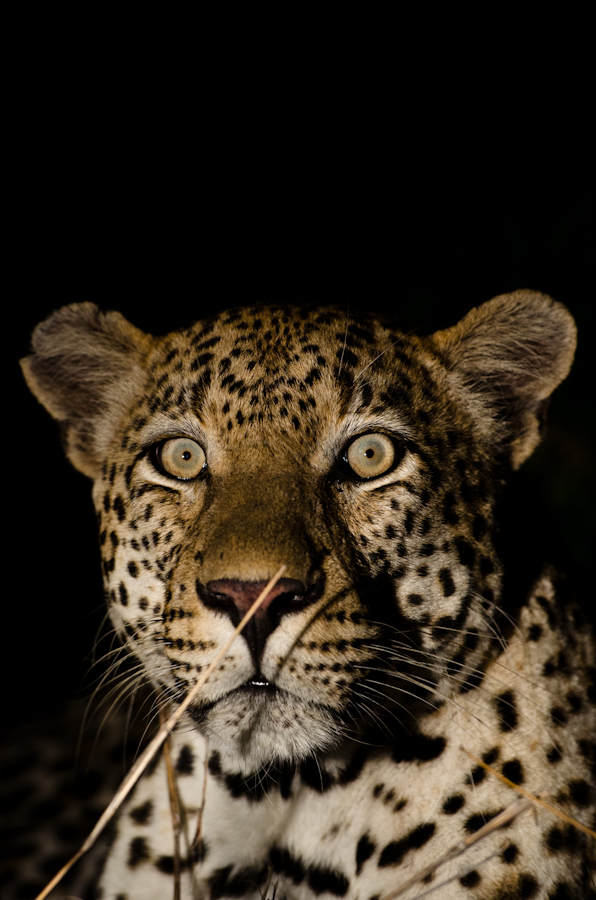 Elephants have been EVERYWHERE and we have seen so many big herds with their calves flittering around the feet of the adults. Large bulls have been moving through the reserve following the ladies hoping to find one that is in oestrus.
The lush green grass has also attracted zebra to feed on the open plains and with the arrival of summer there has been the addition of some babies to the scene. A week old zebra calf left all of our hearts melting as we watched the wobbly-legged baby keeping close to mom and drinking from time to time!
The 3 new male lions that were recently seen on the reserve are once again back in the heart of Southern Pride territory and this leaves me wondering how things are going to pan out! These males look magnificent and I find it hard to believe that the Kruger male will stand any chance against these beautiful males even though he is in such great condition himself. Only time will tell how this will all pan out!
by: Richard de Gouveia (Little Bush Camp ranger)