Hello spring and goodbye winter, you treated us well.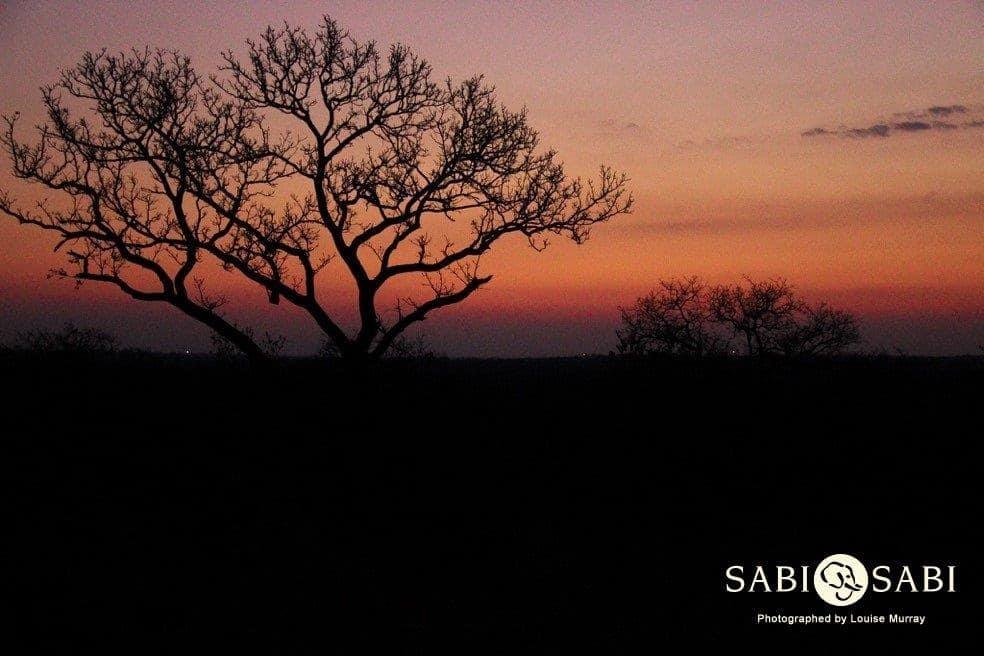 As August comes to an end, so dies our Winter months and we can now look forward to a little bloom.
Spring is a stunning month in the bush, bringing about subtle changes and the excitement of warmer temperatures, blooming colours and magical calls.
Our Sjambok Pod, usually noticeable by its long hanging seedpods, is one of the first trees we can see to bloom, gorgeous vibrant yellow sticks out in and amongst the brown and grey colours the winter has left us.  As most trees out here, this tree has some medicinal uses, one of which to help with appetite and stomach problems, just concoct a tea out of the components and drink away, your appetite will be blazing.
Other trees to look out for while Spring is in the swing, are the Weeping Boer Bean and the Sausage Trees.  A splash of red with these trees gets us in the mood of Spring festivities.
Weeping Boer Bean trees (Schotia brachypetala), a curving downwards canopy blossoms a spectacular dark-crimson flower.  Seeds are often roasted and eaten, leaves, bark and roots can help with heartburn and ulcers.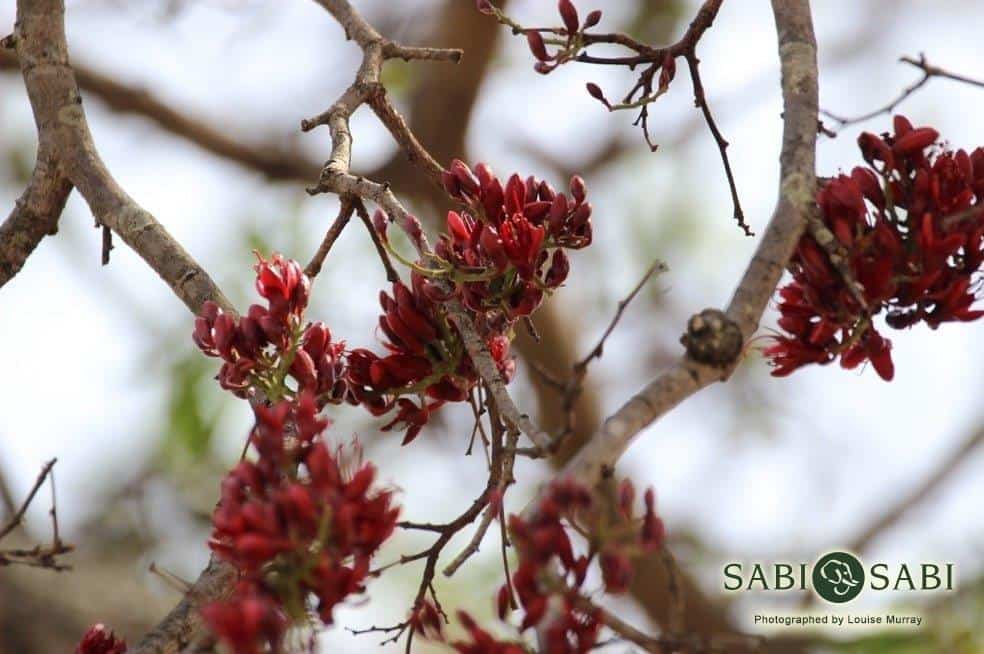 Sausage Tree (Kigelia Africana), unmistakable by its long and rather large sausage like fruit.
This tree has large red flowers that drips a sweet-smelling scent that will attract insects, birds and even primates.  The fruit are toxic but often used to treat skin disorders. Watch out for this tree, when walking under it, those fruits will leave a nasty concussion if they hit you.
Not only are we looking at our trees to tell us spring has arrived, but we can hear it too!
Some of our migratory birds have arrived back from their epic journeys.  We have already had the pleasure of spotting the Wahlberg's Eagles back this year, a little early but nonetheless, we welcome them back.
Other birds to listen out for are some of the cuckoos, we have had the pleasure of hearing the stunning call of the Klaas's Cuckoo, we haven't yet seen the beautiful emerald green bird but that is normal as this gem is usually heard more than seen.
Spring time brings us so much anticipation and excitement as you see all our rangers on the lookout for the next migrant to make its appearance. Some to look out for when Summer starts to roll in will be the kingfishers, most noticeable will be the Woodland Kingfisher with its electric blue back and contrasting white front.  The Bee-eaters, some Rollers, Violet-backed Starlings, Yellow-billed Kites, Flycatchers, Osprey and many many more.
So, keep a look out on your visit and share the excitement as Mother Nature shows us what she is capable of.
What a thrilling and enjoyable time of the year and the fact that this is only the beginning of a stunning Summer in sunny South Africa.
Blog by Louise Murray (Earth Lodge Ranger)
Images by Louise Murray, Kyle Strautmann, Stefan Schoeman and Mike Palmer