It is amazing to see how the attitude of leopard can change from one litter of cubs to the next. Nottins' last litter of two males of which only Selati Male is still alive was seen almost on a daily basis as she moved the cubs from kill to kill or to a new den site. Now, almost 6 months after the birth of her next litter, I have only had the privilege of seeing her one remaining cub twice and the second time was yesterday.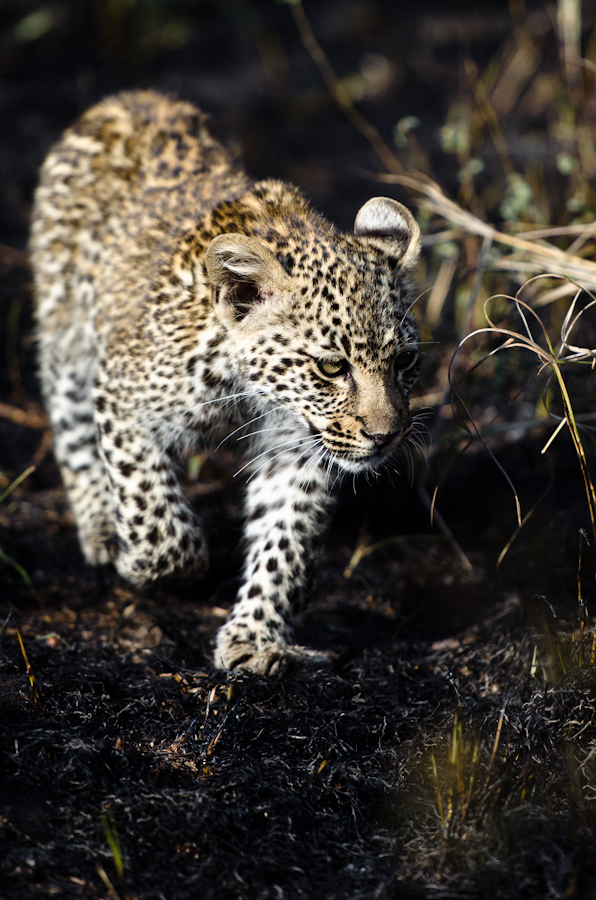 This amazing leopard has had a tough time raising cubs to maturity due to the high level of male leopard pressure in the area and as far as I can gather Selati Male is only her second cub to survive to adulthood in her 13 years. I am sure that her absence in and around the reserve is again due to male leopard pressure as Mahlatini Male has moved in and is setting up shop. This, added to the fact that Sandriver has again begun to move east and taking over territory that used to be his before he was dethroned by Xihangelaas, has forced Nottins to push further North and east to stay in the now smaller confines of the cubs fathers territory.
 Below is a depiction of how the territories have changed.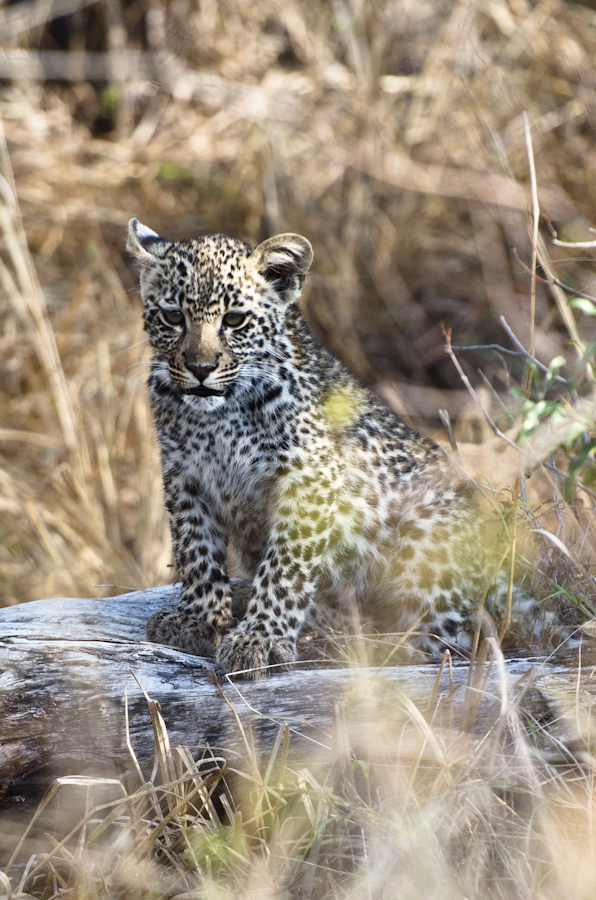 With time running out and the leopards being as secretive as ever the morning safari was the last chance for us to find a spotted cat and the moment I heard the guys calling in that they had a male leopard walking along the road and that it was Selati Male I was ecstatic. This relaxed young leopard would ensure that my guests would see the one thing that they had not. But it was not to be, he left the road leaving the guys arriving watching his tail disappear into a recently burnt area which is inaccessible. During this time of the year all the reserves do controlled burns to ensure the health of the bush and for the first few weeks we cannot drive on these areas because we will damage them. The guys kept searching and searching and frustration was mounting as I sat eagerly awaiting the call to say whether or not they had found him again.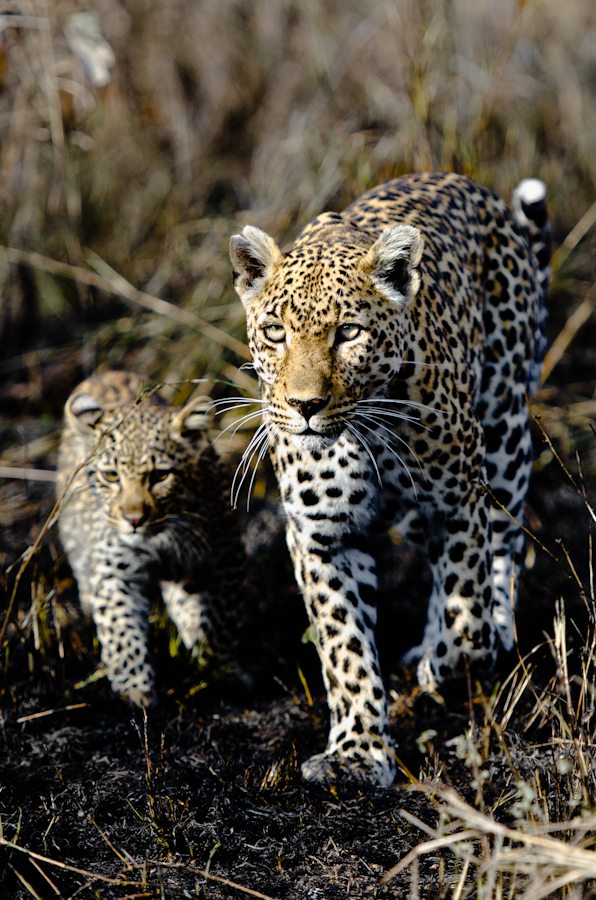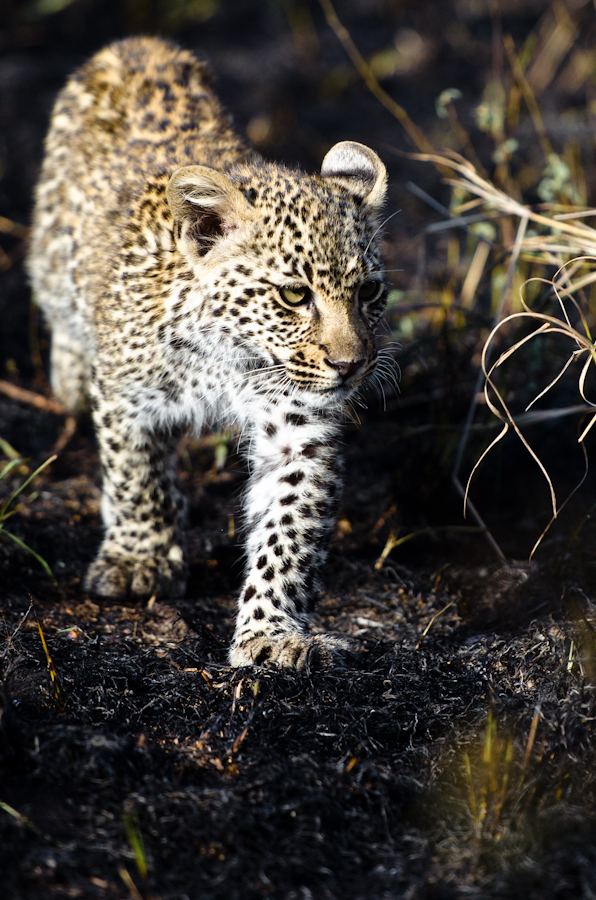 About a half an hour later they found Nottins and her cub emerging from the same block that they had lost Selati male in and this left me thinking that her son had stolen a kill from his mother and sister. As sad as that is I was overjoyed to hear that she was out and when I got a chance to get in and see her she was grooming herself with her cub lazing on a fallen tree behind her.
 Eventually she got up and followed the road for a while before cutting through another burnt area toward the next road. I dashed around and cut her off along for the guests to see her and her cub head on as the walked straight passed the vehicle into the next burnt area leaving us stranded and waving goodbye. I could have sat here for days just watching her interaction with her little one but alas the 20 minutes we had would have to do and definitely didn't leave the guests disappointed. Hopefully we will see more of this amazing mother and her cub!
by: Richard de Gouveia (Little Bush Camp ranger)