This past week has involved numerous cases of "lion vs buffalo" whereby the two young Avoca males have spent a lot of time keeping within close distance of a large breeding herd of buffalo.
The male lions have managed to take down a few buffalo calves, hence their continued attraction to this breeding herd.  But the lions have not always been victorious!  This herd of buffalo are extremely strong and are all in very good condition, meaning that the lions have been unable to secure a large meal by taking down an adult buffalo and resorting to the easier option of the youngsters.
Staying with the buffalo – we had an incredible sighting of a female buffalo giving birth on Friday afternoon during safari, and some of our guests were fortunate enough to witness this once in a lifetime sighting. The new born calf came into the world with a bit of a bump but just 15 minutes later, the little one was up and getting to grips with its legs!  What else made this sighting so special was the fact that the herd never moved too far off, with one female buffalo not leaving the mother's side.
Staying with the other members of the Big 5, we were treated to some wonderful leopard sightings.
Maxabeni has been seen regularly this week and continues with his daily scent marking.
The Ntsumi female was also seen a lot this past week and over the weekend was seen close to a mature male leopard.  She wanted to know nothing about him and moved through some thick bush to get as far away from him as possible.
We're always glad to see the Kigelia female and we watched her as she rested in a Marula tree before making her way down to mark her territory.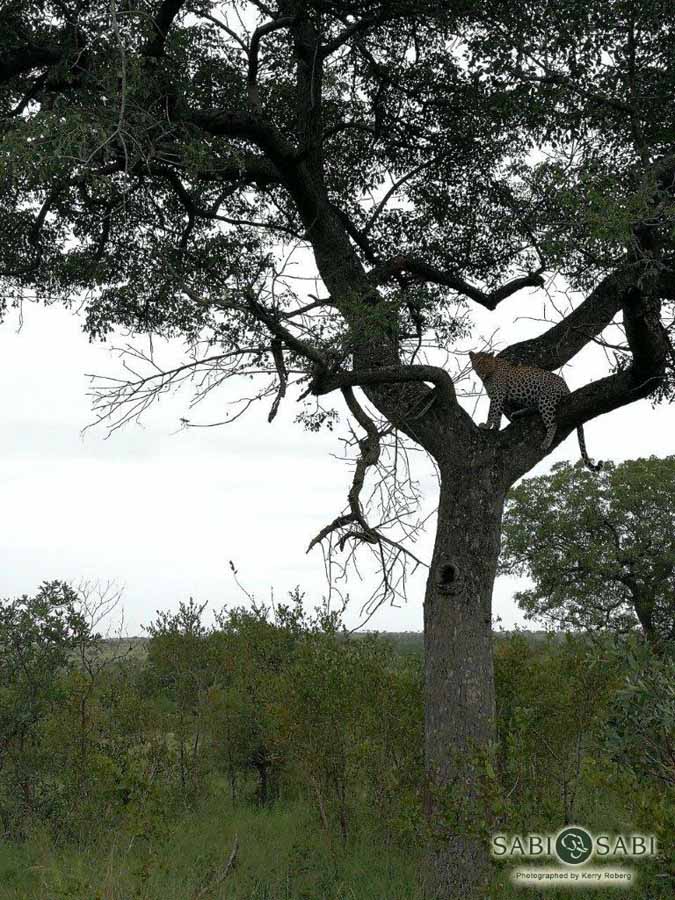 A first for us at Sabi Sabi – we got to see the Scotia female!  Conrad and his guests heard a leopard rasping in the distance. They went to follow up and found this beautiful female leopard!
We have been seeing large herds of impala and wildebeest on the reserve as well as many other favourites!
Until next time…
Blog by Wendy Claase
Images by Kevan Dobbie, Franscois Rosslee, Terry Ennever, Kyle Strautmann, Conrad Zeelie, Kerry Roberg and Wendy Claase
Videos by Chanyn-Lee Zeelie, Wendy Claase & Ingo Strautmann (guest)