The Avoca males have made their presence known this week with many sightings of the two young males.  They have spent quite a bit of time around the Bush Lodge area, reaffirming bonds and always on the look out for a meal.
One morning the Avoca males were relaxing atop a termite mound on an open area nearby an active waterhole. Suddenly one of the males noticed a large male leopard emerging from a Tamboti thicket not too far away. Maxabeni was quick to react to the situation as he would be, being the experienced dominant male leopard of the area.
The young Ntsumi female has been seen actively scent marking her territory but was also keeping an eye out for a potential meal.
A pride of 3 lions were very curious of a small crash of Rhinos but their attention was diverted as a buffalo bull entered the fray. Their efforts were thwarted as the Rhinos consistently blocked their line of attack.  A tough day at the office for these lions!
We have enjoyed many wonderful elephant sightings this past week – from large bulls down to some younger and very playful calves!
Always a guest favourite, a Lesser Bushbaby paused for a brief moment, just long enough to take this image.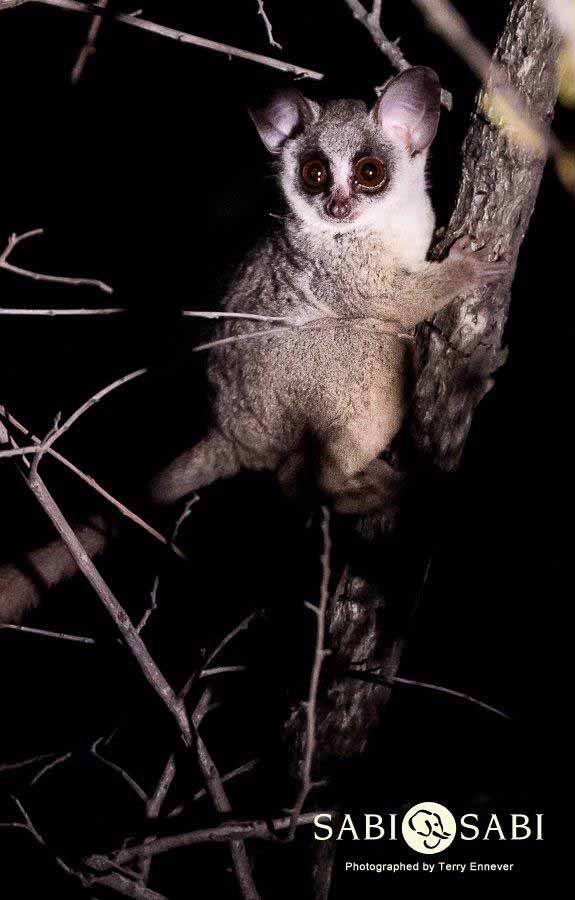 These two young baboons kept Kyle and his guests entertained for some time as they played around with one another.
We watched as the golden light beautifully outlined a Plains Zebra in the early morning.
A female impala poses perfectly in the last few rays of sunlight which brings the end to an action-packed day on the reserve.
It's that time that a Spotted Hyena goes about its search for the next meal.
These two Swainson's Spurfowls showed immense aggression as they fought each other in the early morning light.
A Rock Monitor searches in the knot of a Marula Tree, expecting to find a meal.
A Woolly-necked Stork waded through still waters in search for a meal.
An African Fish Eagle perches in a warm spot in direct sunlight to dry its feathers after a failed attempt at hunting near the Sabie River.
A few Ox-peckers spent their morning pulling out the fur of an impala lamb.
As the sun set, a pack of African Painted Dogs decided to go out in search of their next meal.
We ended the week with a special sighting of a male cheetah as he attempted to hunt some wildebeest calves but was unsuccessful and took to a fallen tree to gain a better vantage point and to seek another meal.
Until next time…
Blog by Wendy Claase
Images by Kevan Dobbie, Franscois Rosslee, Kerry Roberg, Terry Ennever & Kyle Strautmann
Video by Louise Murray