The dawn chorus of a Natal Spurfowl echoes through the bushveld signalling a start of a wonderful day in Africa, and not only a wonderful day, but another wonderful week was had by all here at Sabi Sabi.  Herewith the weekly recap!
The sunsets in Africa are truly sensational, but don't put your camera down as twilight brings with it a blend of colours as day turns to night.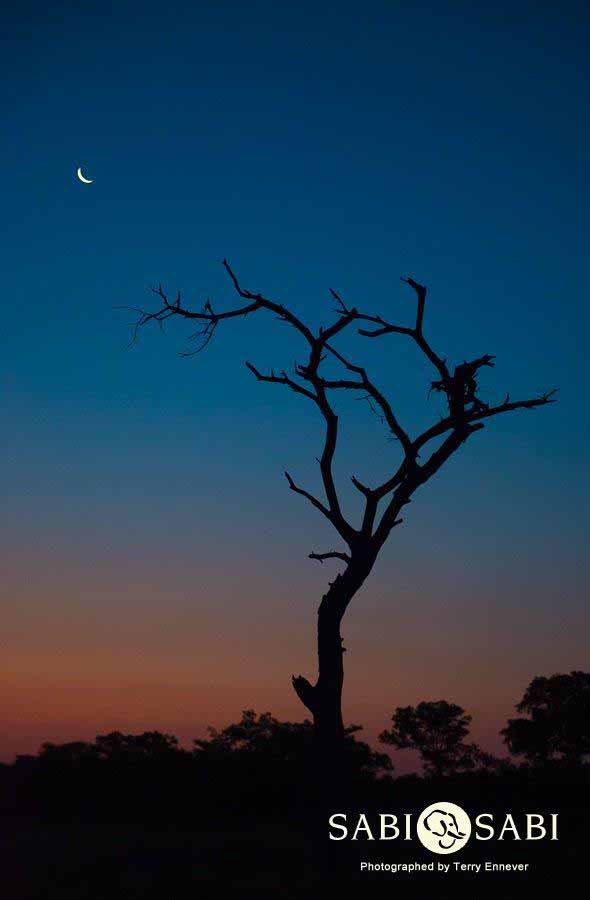 We have been treated to many sightings of beautiful Woodland Kingfishers since their return from North Africa about two months ago.
Terry was able to capture this pair of beautiful Black-winged Stilts as they danced across the water of one of the local waterholes at sunset.
Despite its lack of colouration to that of the adult, a juvenile Bateleur Eagle possess the same shape, short tail and a unique flight pattern making this species easily identifiable.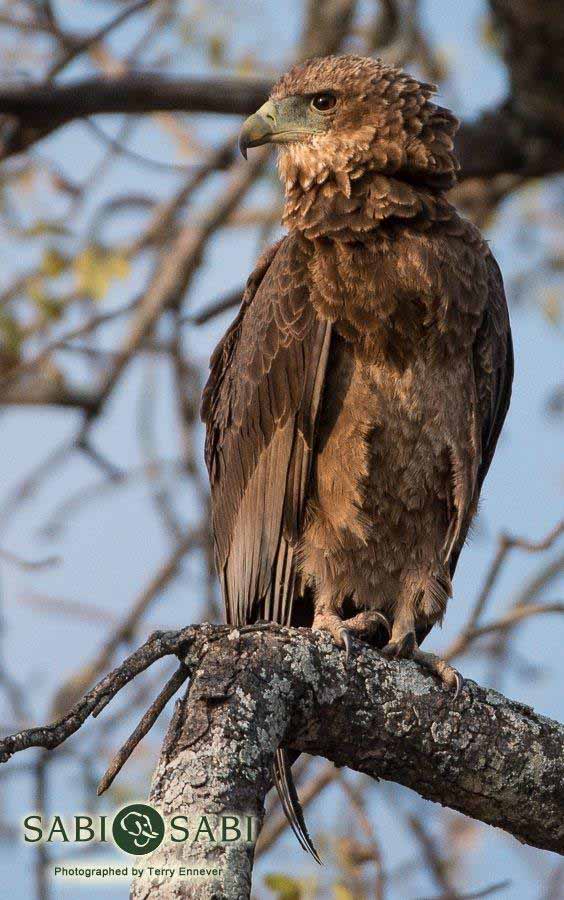 A male hippo slowly starts to show some activity in the late afternoon as he prepares for a full evening of grazing.
A Helmeted Guineafowl stands perfectly still as a male leopard moves by exposing himself to them.
A beautiful sight of a young elephant quenching its thirst after a long hot day.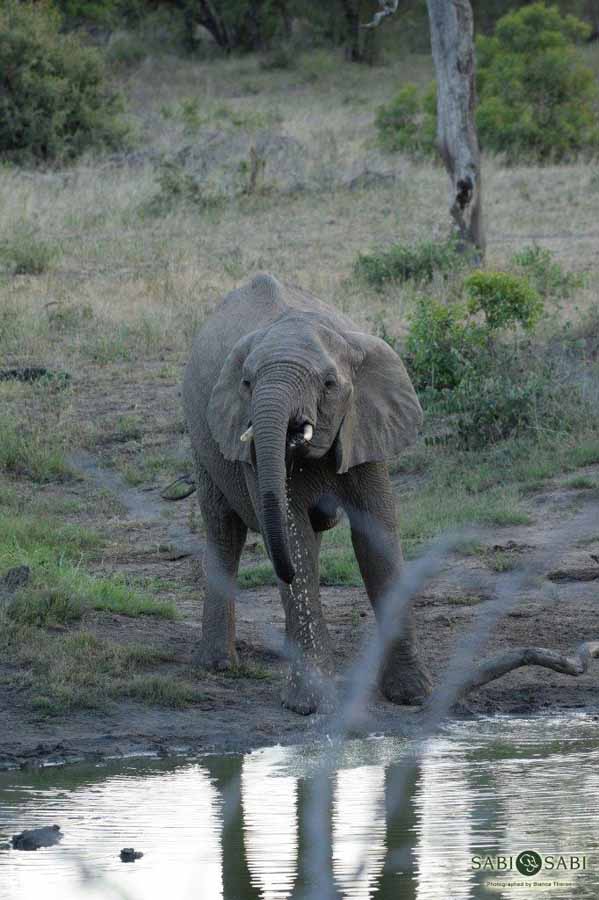 Do yourself a favour and look at an elephant through a pair of binoculars and you will be amazed by all the beautiful textures they have on their skin and tusks.
Usually a secretive nocturnal animal, this Genet showed itself as it climbed to the top of a Silver Cluster Leaf.
Two male giraffes size each other up before they fight to impress a nearby female.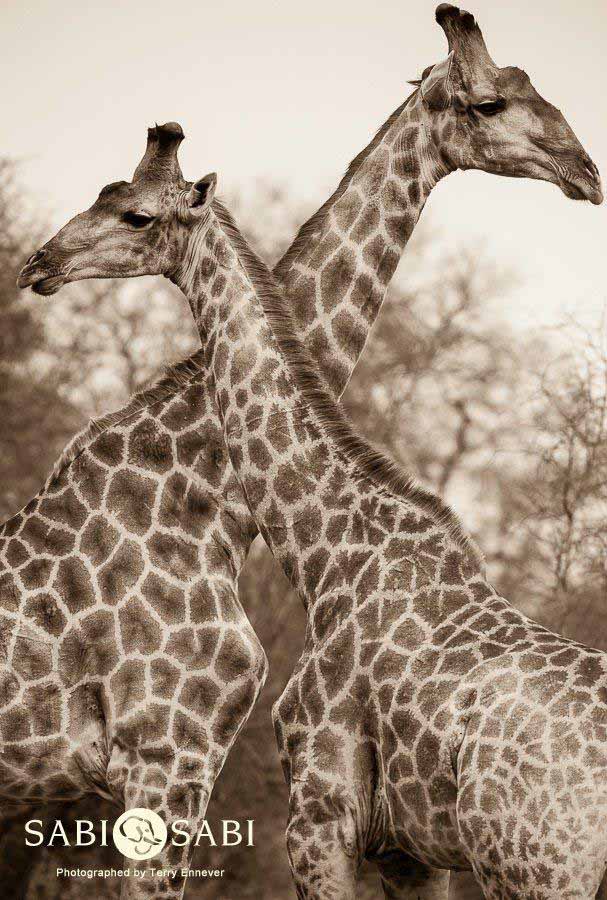 Over the past few days, many large breeding herds of Cape Buffalo have been seen moving throughout the property.
Two Spotted Eagle-Owl fledglings remain perched in a small shrub awaiting the return of their mother with some possible food.
The Southern Pride have been seen moving around a bit this week and looking quite content with life as the younger members played around to burn off some excess energy!
We found an unknown female leopard in a huge Apple Leaf Tree feeding on a monkey while some hungry hyenas waited at the base of the tree.
Here the Msuthlu female licks her lips as she takes a break to rest after feeding on her most recent kill of a young kudu calf that she managed to pull down earlier this week.
The young Ntsumi female was sleeping close to Selati Camp after having fed on a large impala ewe kill.  We followed her long into the night during which she got chased up a Marula tree by two Hyenas. This didn't seem to deter the female as she took a chance to admire the beautiful sunset.
Maxabeni was seen chasing some guineafowl chicks around before heading off on a territorial patrol.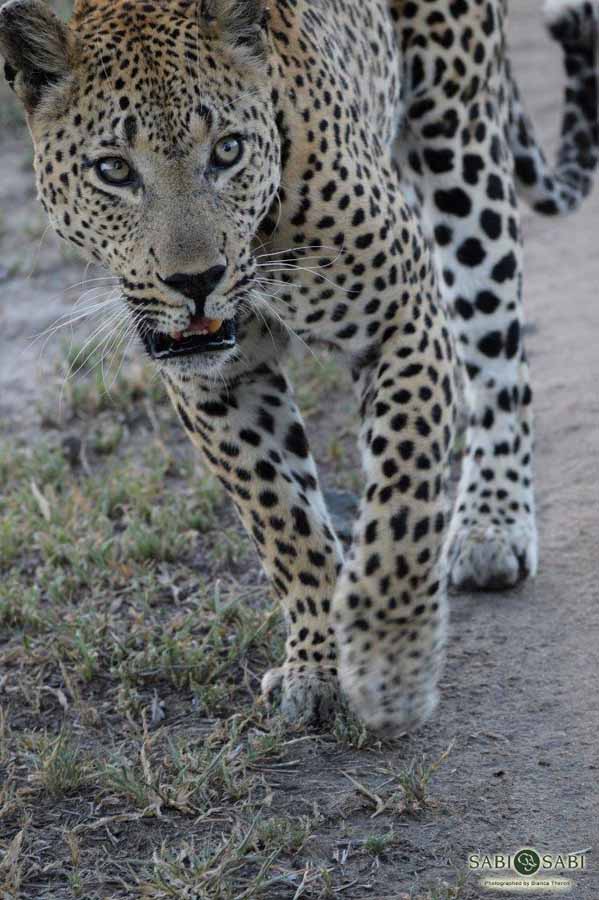 Until next time…
Blog by Wendy Claase
Images by Kevan Dobbie, Terry Ennever, Frederik Aucamp, Franscois Rosslee, Kyle Strautmann and Bianca Theron