What a day… The winters chill was cutting through the numerous layers that we had donned for the morning safari as we left Little Bush Camp. The sun broke over the horizon spreading hues of orange, red and yellow across the sky. After seeing the lion cubs the night before it was time to find a spotted cat, but the bush would have other ideas.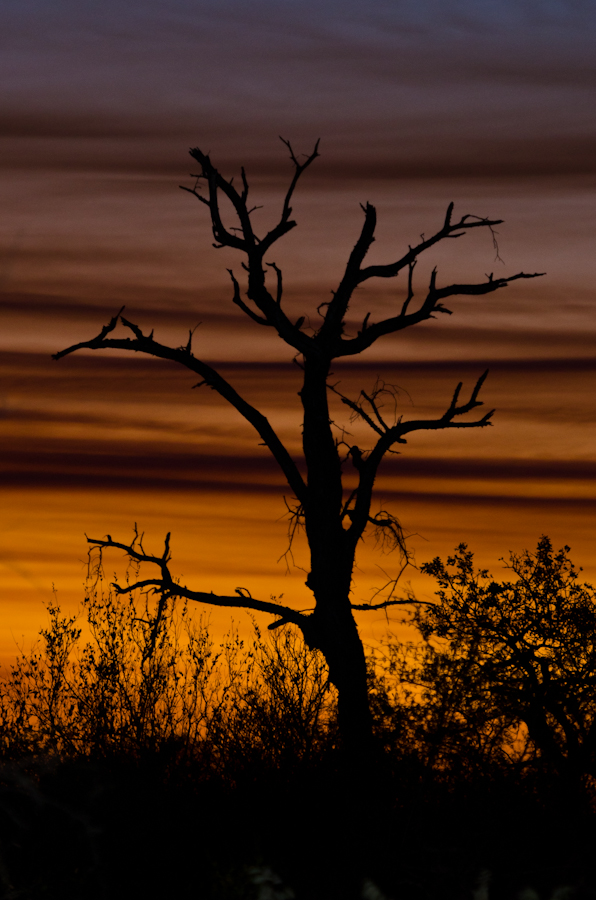 The moment I heard that the guys had found tracks for the wild dogs my excitement grew. The guests had specifically asked if they might have a chance to see them and here was the chance. I immediately found my way into the standbys and waited impatiently for my turn, ducking and weaving through our network of roads avoiding the sighting but staying close enough to get in as soon as a space opened up.
The dogs were highly mobile and were on the hunt and when we got the call to come in they then decided to head off into impenetrable bush that would leave me wondering if we would be able to find them again. I moved in their general direction hoping that I would be able to cut them off. Minutes past and still nothing…then suddenly a movement in the bush and out came all the dogs. They stopped, looking around and listening for the location of the other dogs and then carried on with their food finding mission. We followed for a while and then eventually opened up some space for some of the other vehicles to see this rare sighting.
After following a journey of giraffe for a while it was time to arm up with a cup of coffee. Everyone was holding their mugs with 2 hands trying to warm up their frozen extremities whilst sipping on its hot contents. Suddenly a few Francolins launched out of the bush next to us and began to alarm call. I instructed the guests to step closer to vehicle while I went forward to investigate. As I stepped forward I could see the tip of a leopards tail waving in the air. As I said the word leopard out loud I heard a commotion behind me and as I turned and the dust settled, all the guests had found their way into the vehicle without much need for further prompting from me. I had a good giggle at this as my tracker, Voster, and I quickly packed away the coffee and we went to join up with Nottins as she ambled down the road marking territory as she went along. I immediately noticed that her mammary glands were no longer swollen and this could only mean one thing…her cubs joined the 60% of leopard cubs that do not reach maturity.
As we followed her, she led us through the bush, over trees, through rivers and finally she settled into some shade with a look of intent tattooed all over her. There was rustling of grass in front of her and she was ready to take on whatever was in front. She stalked closer waiting for her chance and when the male bushbuck poked his head out from behind the grass we knew she was in business. Her head dropped, ears pitched forward and her tail twitched with excitement. Suddenly the bushbuck was about 2 metres away and she launched her attack sending the bushbuck fleeing for his life and barking alarm calls as he ran but she had missed. What a sight.
That afternoon we went down south to watch the Southern Pride as they fed on a fresh buffalo from earlier that morning and over the next two drives we were pleased to see that all 7 cubs seem to be alive and well. The cubs played and fought over nipples. They climbed in and out of the carcass feeding on little bits of meat as we watched. We were sure that their swollen little tummies would explode if they put anything more inside. What an incredible 24 hours and we could have had a few more hours to add to this wonderful day.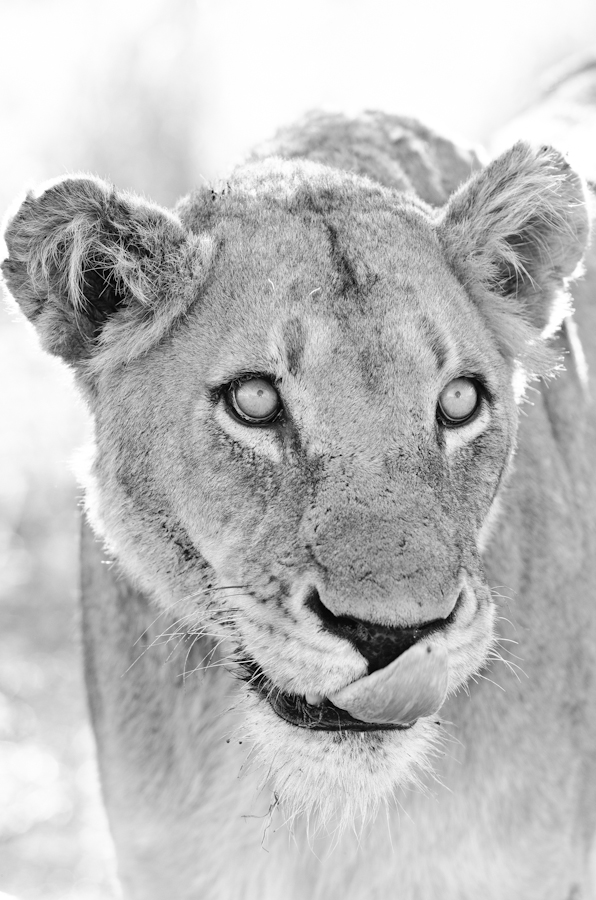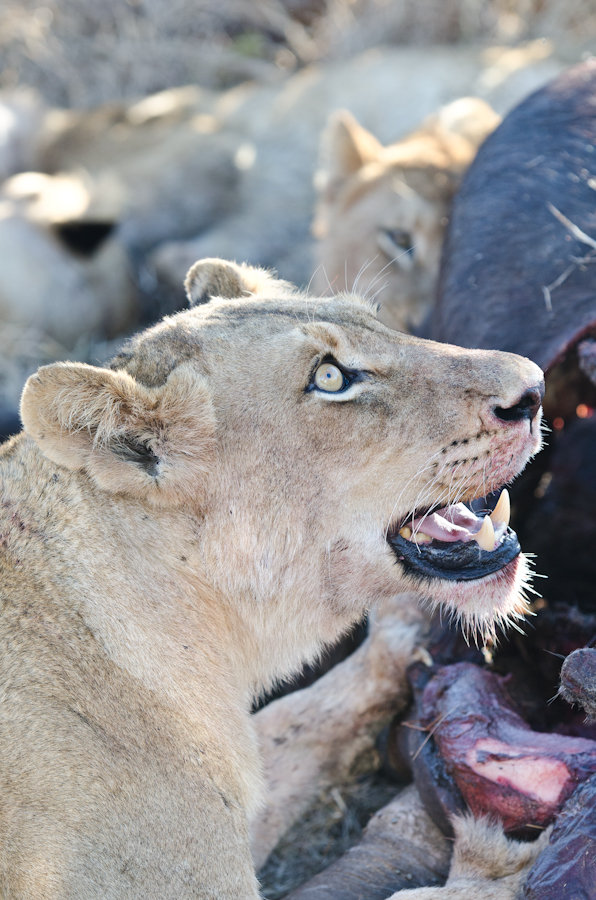 by: Richard de Gouveia (Little Bush Camp ranger)