It's been another amazing week in the bush and we hope you enjoy this week's recap!
Starting with the Southern Pride – they have struggled a bit of late in making kills but were a lot more successful this past week and made numerous kills.
Maxabeni has been seen regularly this week.  Earlier in the week he was looking a bit uncomfortable with a slight limp on one of his front legs, possibly an altercation with another intruding male into his territory. This did not stop him from successfully taking down an impala!  After feeding for some time, he fell asleep in a tree and was soon disturbed by the White Dam male leopard and a clan of Spotted Hyenas, but he stood his ground and showed them who's in charge of the kill.
The Little Bush female was not as lucky as she had a fresh impala kill stolen by a hyena who left her with only the entrails and the stomach to feed on.
Later in the week Little Bush female and the White Dam young male were seen mating again after a couple of weeks break.
The Kashane male enjoyed the grounds of Earth Lodge as he was moving from Suite 8, all the way to the Amber Presidential Suite!
It's not all about the Big 5 at Sabi Sabi and guests were lucky to see a Lesser Bush Baby nestles between the fork of a young Knobthorn Tree!  Guests sat in amazement of the nocturnal creatures that can be seen while on safari at night.
Another cutie out on safari, always allowing for great viewing are the Tree Squirrels!  Here this little one scanned an open area, continuously alarm calling as a male leopard walked in the distance, almost oblivious to the desperate calls from the squirrel.
A male warthog grazes during the last rays of light before slowly returning to his burrow where he will take shelter for the duration of the evening until the new day.
We had a surprise sighting as we bumped into this beautiful large giraffe bull feeding on a Tamboti tree as the sun began to set.
A magnificent herd of elephants made their way across an open area rather quickly in anticipation of the water on the other side.
We enjoyed a wonderful sighting of this elephant as it moved around the lodge grounds, making its way to the Amani Spa at Earth Lodge!
There are quite a few of these beautiful waterbuck down in the southern reaches of the reserve.
A young male wildebeest came over to investigate us as we sat looking at a beautiful Burchell's Starling.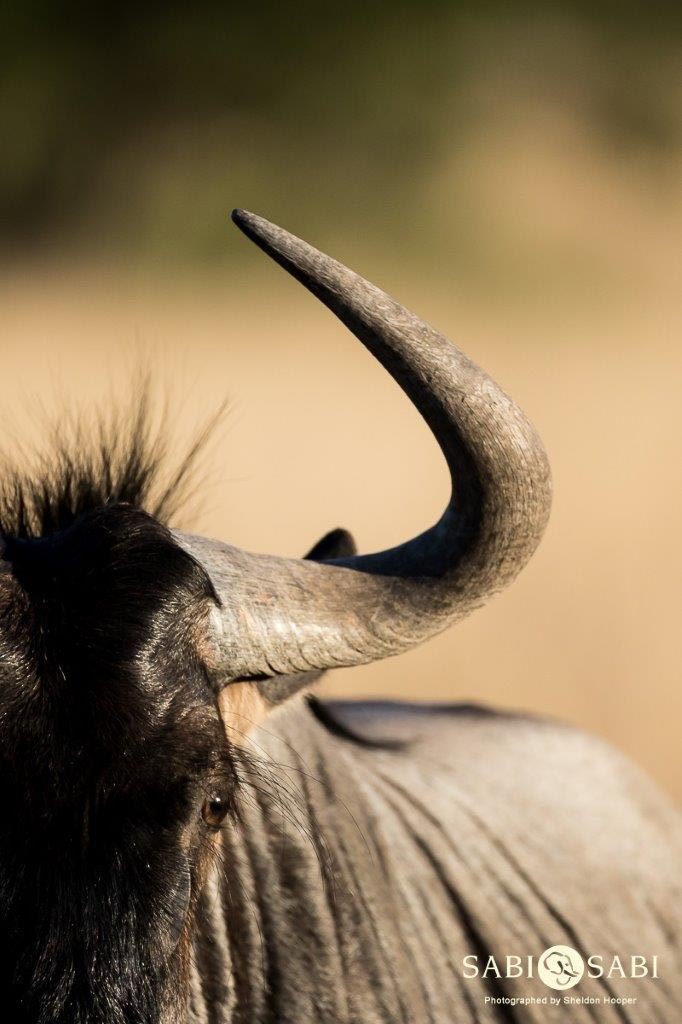 We end this week's recap with two male lion coalitions which have us all on the edge of our seats – the young Tsalala males and the young Avoca males.  Both coalitions are just over 4 years of age, with the Avoca males being a couple of months older, yet the Tsalala's are quite a bit bigger than the Avoca's!
After some time of absence, the Avoca males made an appearance as they followed a herd of buffalo and were successful in taking one down – a large meal for 2 lions!
What followed after this was something that was bound to happen – the two coalitions bumped into one another as the Tsalala males made claim to the buffalo carcass!  The Avoca males tried their best to reclaim their kill but were furiously chased off and sent running for quite a distance!
Until next time…
Blog by Wendy Claase
Images by Kevan Dobbie, Terry Ennever, Frederik Aucamp, Sheldon Hooper and Kerry Roberg
Videos by Chanyn-Lee Zeelie and Kevan Dobbie