The morning started off mild and overcast as the next cold front started to push in from the South. Our goal for the morning was to find a leopard and boy did we find what we were looking for. As we made our approach to join another vehicle that was with the dominant male from the eastern section of our reserve, we inadvertently found the young male that lives around Selati Camp.
The two leopards were no more than 150 metres from one another and we knew there was potential for another catfight between them, as we had already witnessed these two scrap it out two weeks ago. The young male was oblivious to the danger that he was in and was preoccupied with finding some food. The big male leopard, obviously having caught the scent of the young male, made his way straight to where the young male was surveying the area looking for a potential meal.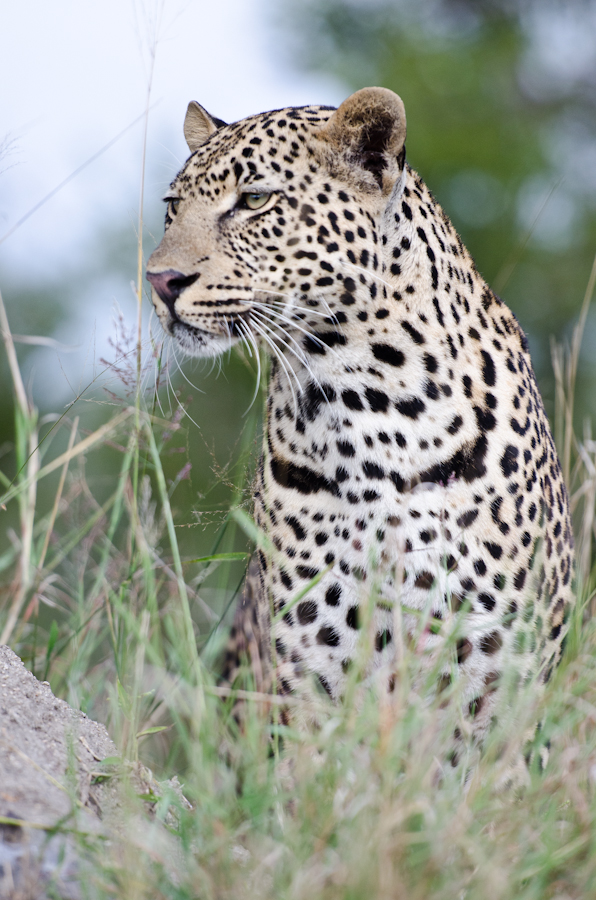 The big male dropped into stalk mode as he approached the young male and at the last minute spotted his foe crouched in the grass. He lowered his head in submission and let off a submissive call to let the other male know that he wasn't looking for a fight but the other male had no intention of just letting him go. The young male made a getaway but was pursued by the larger male who was looking to drive home his advantage. The young male stopped to see if he was being pursued and when he saw he was still in danger he tried to increase the distance between them. Soon both of them were tearing across the open area as the male tried to catch up to the younger one but to no avail.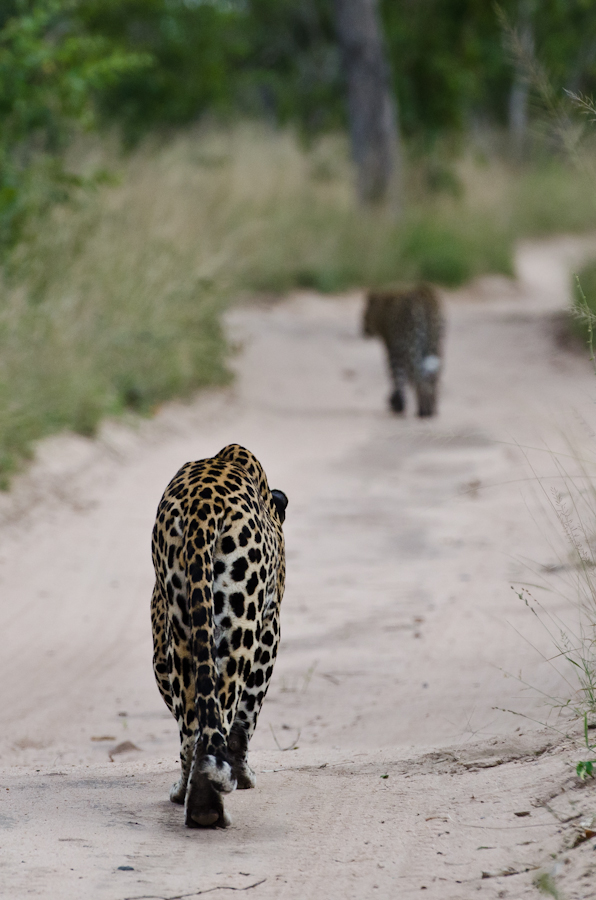 From here the young male watched as the larger male began to mark his territory and call to let everyone know who was the victor on the day. Eventually the larger male lost interest in the fight knowing that he was the clear winner and carried on along his way, marking and calling as he went along. The young male followed in defiance of his loss and kept smelling as if he were sizing his enemy up, biding his time for the day that these two might end up in a real fight for territory.
As if to throw some déjà vu into the mix we left these two males and bumped into the young male's mother who in the last fight had come to see what the commotion was all about and had decided to come do the same again. We followed her for a bit before moving off to enjoy a cup of coffee in the bush and reminisce on this incredible sighting.
by: Richard de Gouveia (Little Bush Camp ranger)